Gareth Wrighton's Etsy wishlist

"This is for my cat Elsa, so she can assert dominance over the other cats in our area."
Gareth Wrighton first found his way onto Etsy when he was in his teens. ​"I just remember it being the go-to place for hippy jewellery," he explains. ​"But when Brad Troemel was selling his padlocked hard-shell tacos on there around 2012, that was honestly everything to me. I remember finding April Winchell's book Regretsy: Where DIY Meets WTF and that fed a lot into my dissertation at Central Saint Martins, which was based on online crafting communities".
Wrighton's AW19 collection centres around Americana ​"after failed free-love, coinciding with the 50th anniversary of the Altamont Free Concert – hyperbolic and full of contradictions". While the opening knit was inspired by a bucolic Colorado landscape ("it doesn't exist; it is a virtual rendering") and a Californian forest ablaze from wildfire, another references footage from the Chelsea Manning Wikileaks case. ​"It was the ​'Collateral Murder' footage that showed US soldiers laughing while firing at Iraqi journalists and children," explains Wrighton. ​"Chelsea is the Disobedient Persona; an American whistleblower in the age of mass apathy and indifference. We stan. Another disobedient persona is Bob Dylan, whose electric Stratocaster I wrapped to the body through another silk mohair cardigan. It is a tribute to him going electric at Newport 1965."

"Disobedient Persona" is a red thread in Wrighton's work, alongside ​"virtual unreality", and ​"popped culture".
"Reduce, Reuse, Recycle, Rihanna," he explains. ​"Pop is intrinsically linked to overconsumption and decay. I look a lot to national dress and masquerade costumes, how humble detritus are elevated, by hand, into the most beautiful one-off costumes. I love clashing these tangible crafty techniques with the intangibility of digital mediums. For example, I'll hand-knit a beautiful jumper, but it can only be worn within a video game. All of the warm intimacy of a knitted garment is lost through the cold disconnect of a touchscreen."
It's Wrighton's knack for subverting reality – and his love of banality – that makes his work unique. ​"I'm always thinking about what objects will outlive us after the apocalypse, what will future civilisations find and worship, what relics will they deem beautiful and embellish into their clothes and wear as jewellery," he explains. ​"The service dog leashes that lined my smoking trousers for AW19 are a banal object that I have no reason to have been drawn to other than the fact that it's just a bit extra and silly. But when I wear my Therapy Dog leash trousers I walk to the beat of The Stooges; I Wanna Be Your Dog."
Here, Wrighton shares the top items bookmarked to buy on his Etsy list.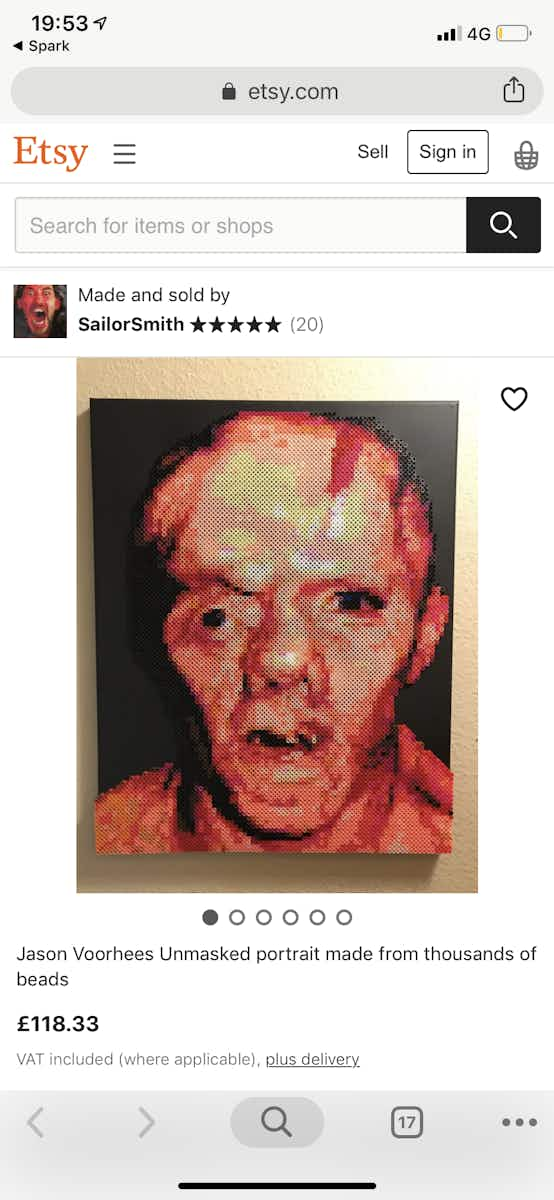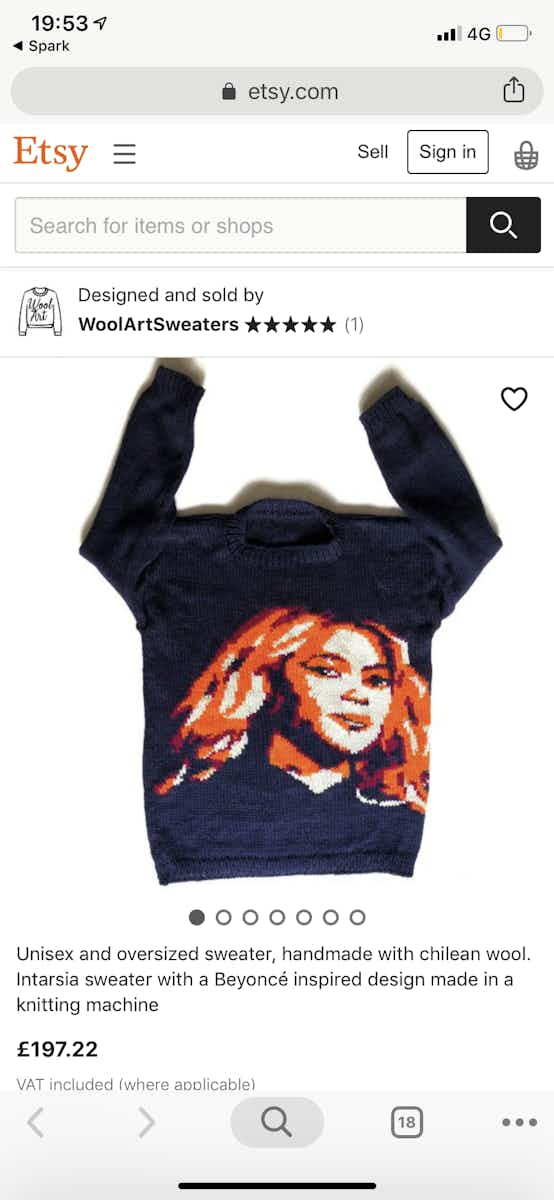 1. Jason Voorhees unmasked portrait

"As a fibre artist I respond so much to vivid imagery created with a restricted colour palette and this is such a heartfelt rendering of a horror icon. Jason's gaze is really sensitive and it becomes a really sad object and I love it more for that. I'm obsessed with Perler art."
2. Beyoncé-inspired oversized sweater

"A knit of Beyoncé that belongs in the same conversation as the Jason bead art. I'd wear this over my ​'Sandy' babydoll dress with a pair of second-hand Asics, and a smile."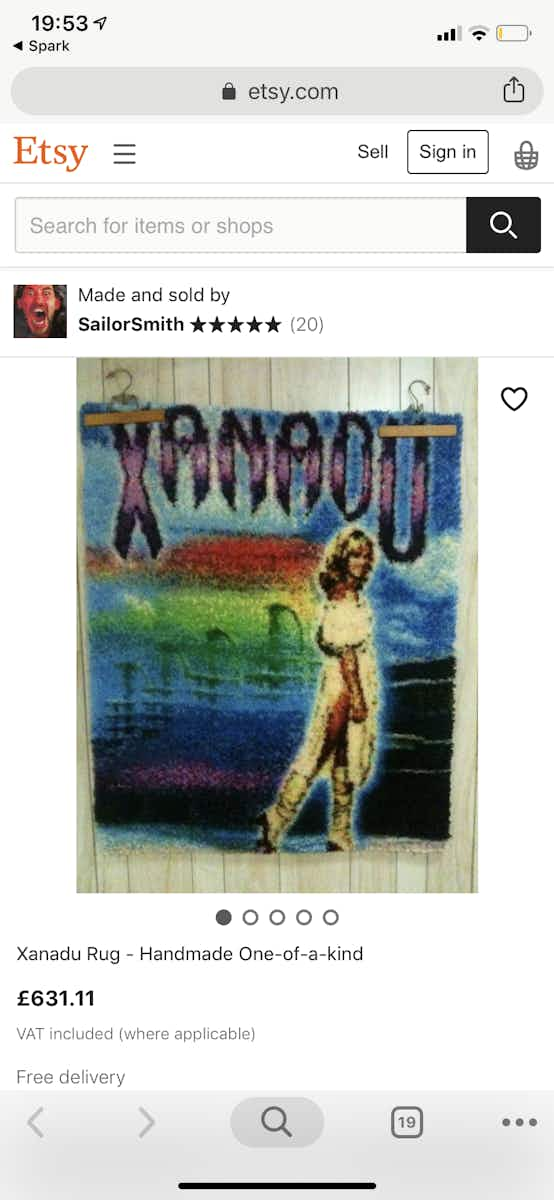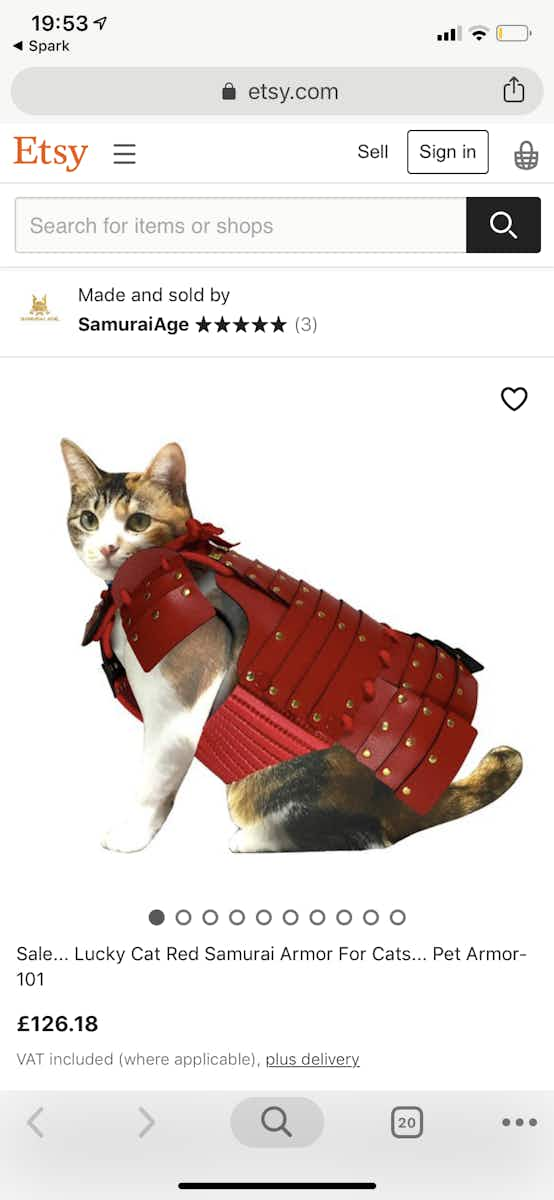 3. Xanadu rug

"A Xanadu-inspired latch hook rug. Look at how they've achieved the rainbow gradient! It's just so good! And it's free shipping to the UK."
"This is for my cat Elsa so she can assert dominance over the other cats in our area."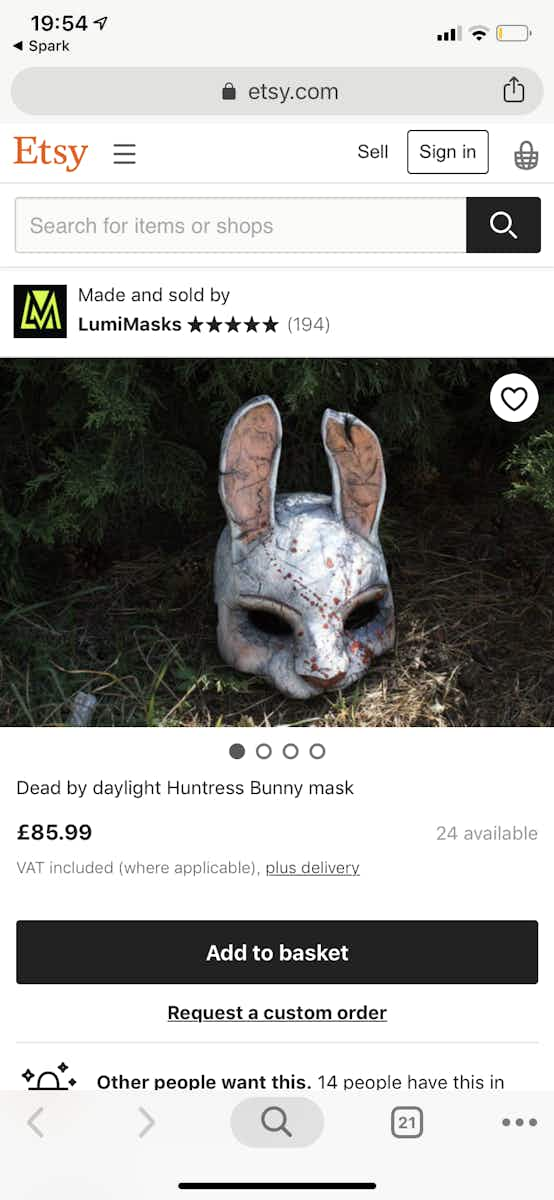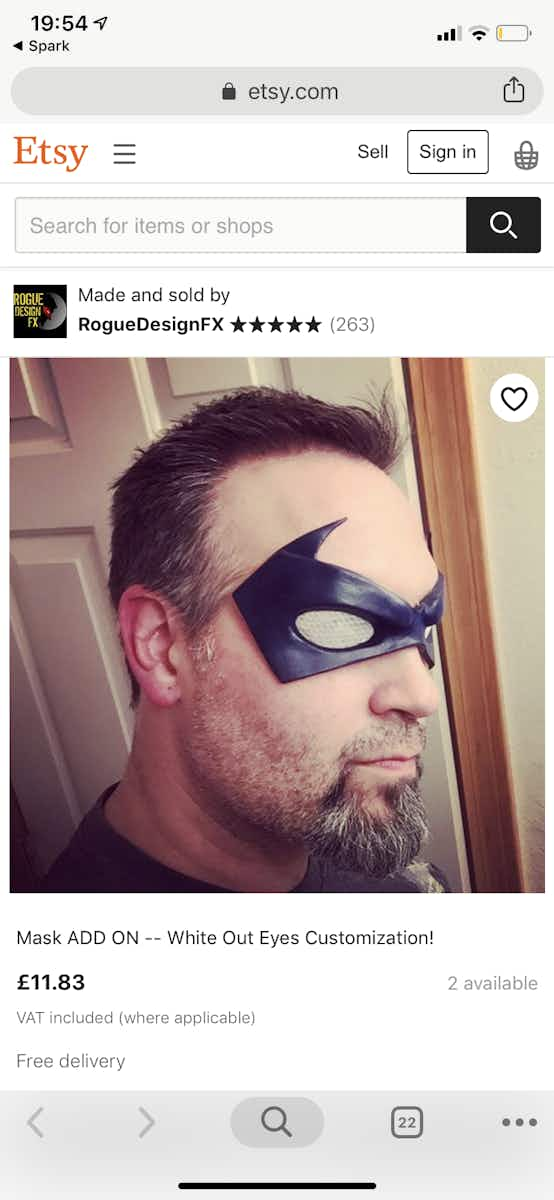 5. Dead by Daylight bunny mask

"A faithfully recreated piece of video game costuming. Worn with a grey suit, tactical assault vest and oversized hold-all (think Val Kilmer in Heat) for a spunky back-to-school moment."
6. Eye mask
"I've always wanted to pull off a complete white-out superhero eye look. Have a bleached messy up-do and finish with a Stunna Boss Nude Liquid Lip by Fenty Beauty."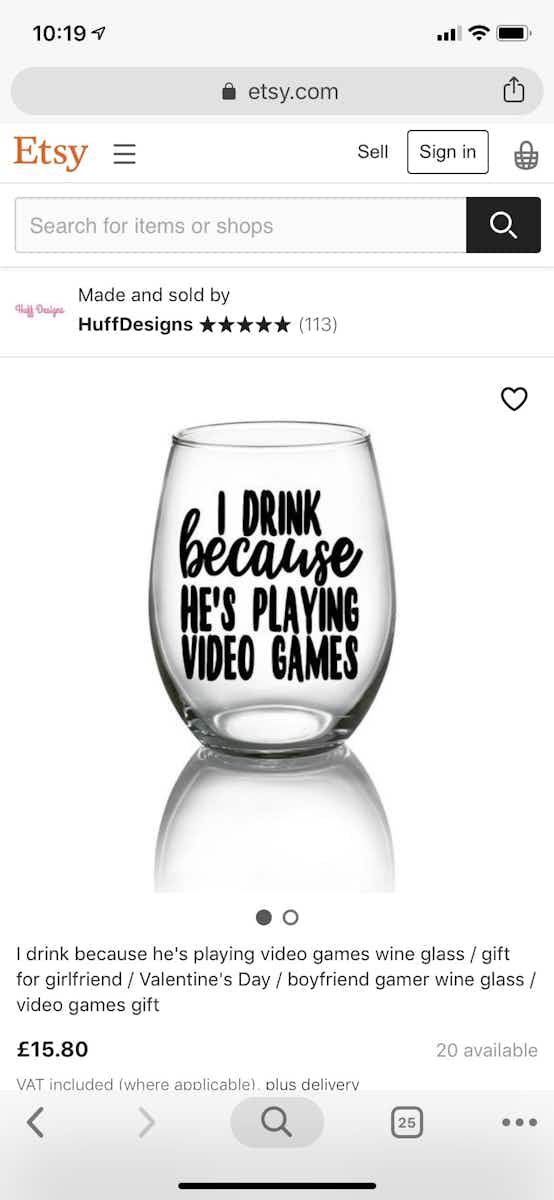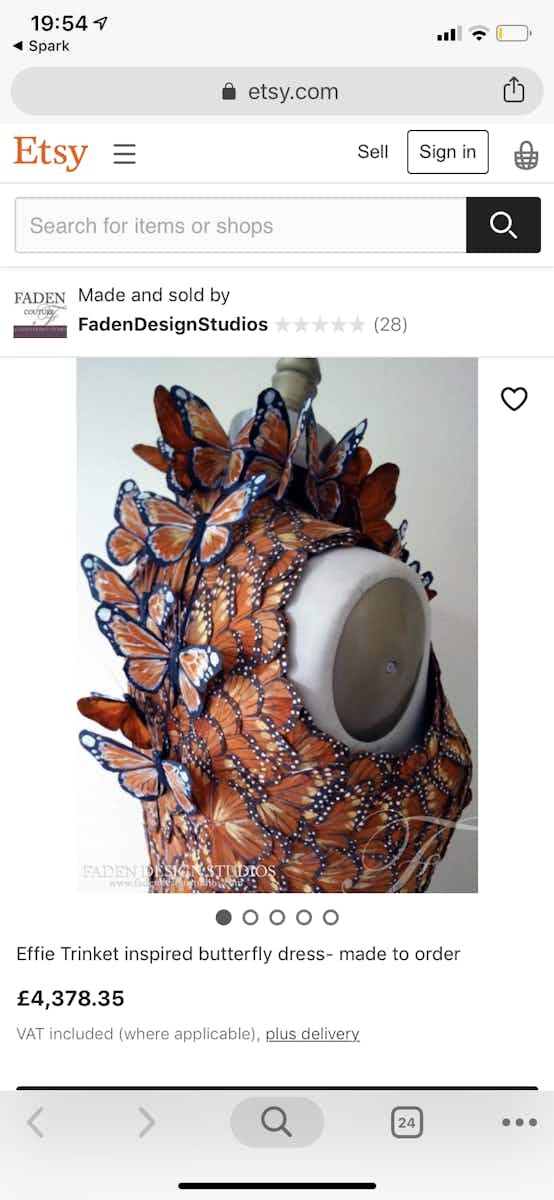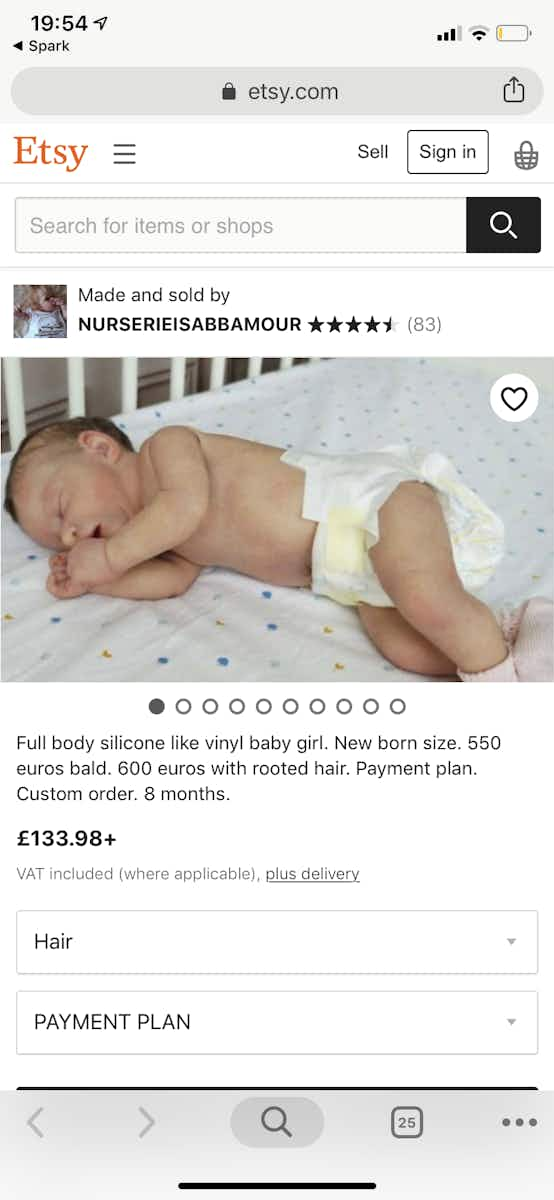 "I love objects that just take me there. It's another really sad object."

8. Effie Trinket-inspired butterfly dress
"For cosplaying as if you're in Sarah Burton's first show at McQueen. Or wear with my AW19 GOD-LESS AMERICA baseball cap, complete with Taxidermy Parrotlet and Aimee Mullins' hand-carved wooden prosthetic heels for a Mothra Nature cocktail occasion.

"This, but modded with a silicone phone case formed into the back."

More like this