How adidas' Superstar first conquered Britain

In celebration of adidas' and Saatchi Gallery's Beyond The Streets London exhibition, we're diving into the history of the Superstar silhouette and its place in British subculture, from tales of stylistic remix and gleeful sampling to off-the-cuff innovation.

There's something apt, almost uniquely British, about the fact the adidas Superstar never had its Madison Square Garden moment in the UK – no burgeoning hip-hop act like Run DMC, no rapt swathes holding their adidas sneakers aloft. Instead, in its place, were small, smoky pubs and clubs, sticky dance floors underfoot, and DJs like Gilles Peterson playing a weird new genre of music dubbed ​"acid jazz".
While the sneaker is inextricably linked with hip-hop in the US, its popularity in the UK, during the late ​'80s and early ​'90s, emerged as part of a reaction to acid house. For many, the scene had become oversaturated, and the slouchy clothes looked somewhat scruffy. Enter Acid jazz – a wholly unserious name that somehow stuck – which consisted of funk, soul and jazz rarities that were sped up or slowed down to create warped reverberations. And with it, came a new uniform: shaggy hair was sheared, clothes became smarter, and the structured toe-caps of the adidas Superstar offered a sense of modernist refinement.
But let's get one thing out of the way first. ​"No one ever called it the Superstar. We called them shell toes," says Kenneth Mackenzie, founder of the longstanding London menswear brand 6876. At the time, he was working for another London label, Duffer of St. George, managing their store in Soho. He remembers receiving a phone call one day – probably around 1989 or 1990, but he doesn't recall exactly – from one of the brand's founders, Eddie Prendergast, who was in New York. Prendergast and his colleagues had just bought up dozens of pairs of shell toes for next to nothing, from a small leather store on Broadway that sold sportswear. ​"We asked if he had anymore," remembers Marco Cairns, another one of Duffer's founders. He took them to a back room stacked with around two hundred pairs, which he was willing to part with for around five dollars a pair. ​"We took the lot."
The Duffer boys, however, were not alone, and Mackenzie recalls the so-called ​"sneaker wars" of that era, as rival factions competed to find the correct kind of vintage sportswear to flog, at a time when reissues were practically unheard of. Barnzely – a denizen of East London's fashion scene, who was tight with the Duffer crew – was getting his Superstars from a Korean man called Mr. Kim in New York and smuggling them through customs.
Duffer of St. George initially started out as a market stall venture specialising in vintage American workwear and military gear, before graduating to bricks and mortar retail and, eventually, their own designs. Founded by Cairns, Prendergast, and Barrie Sharpe, they didn't spark that post-Acid House era, but they arguably outfitted it. Their clothes could perhaps be described as a modern, sophisticated take on Americana, but with other esoteric references and nods to British culture woven in: ​'60s and ​'70s yardie attire; Italian beatniks and UK football casuals; the work of New York photographer Jamel Shabazz.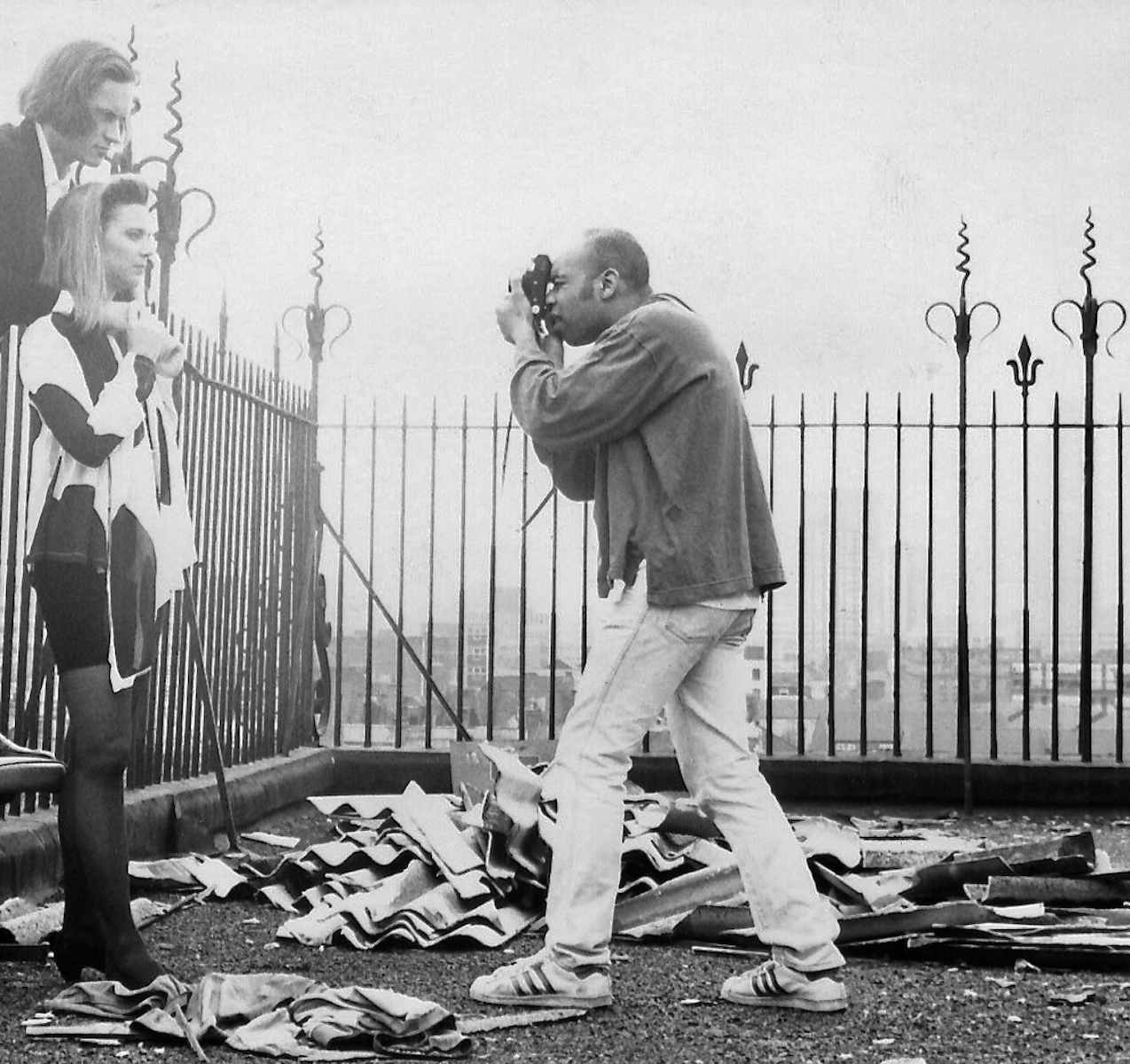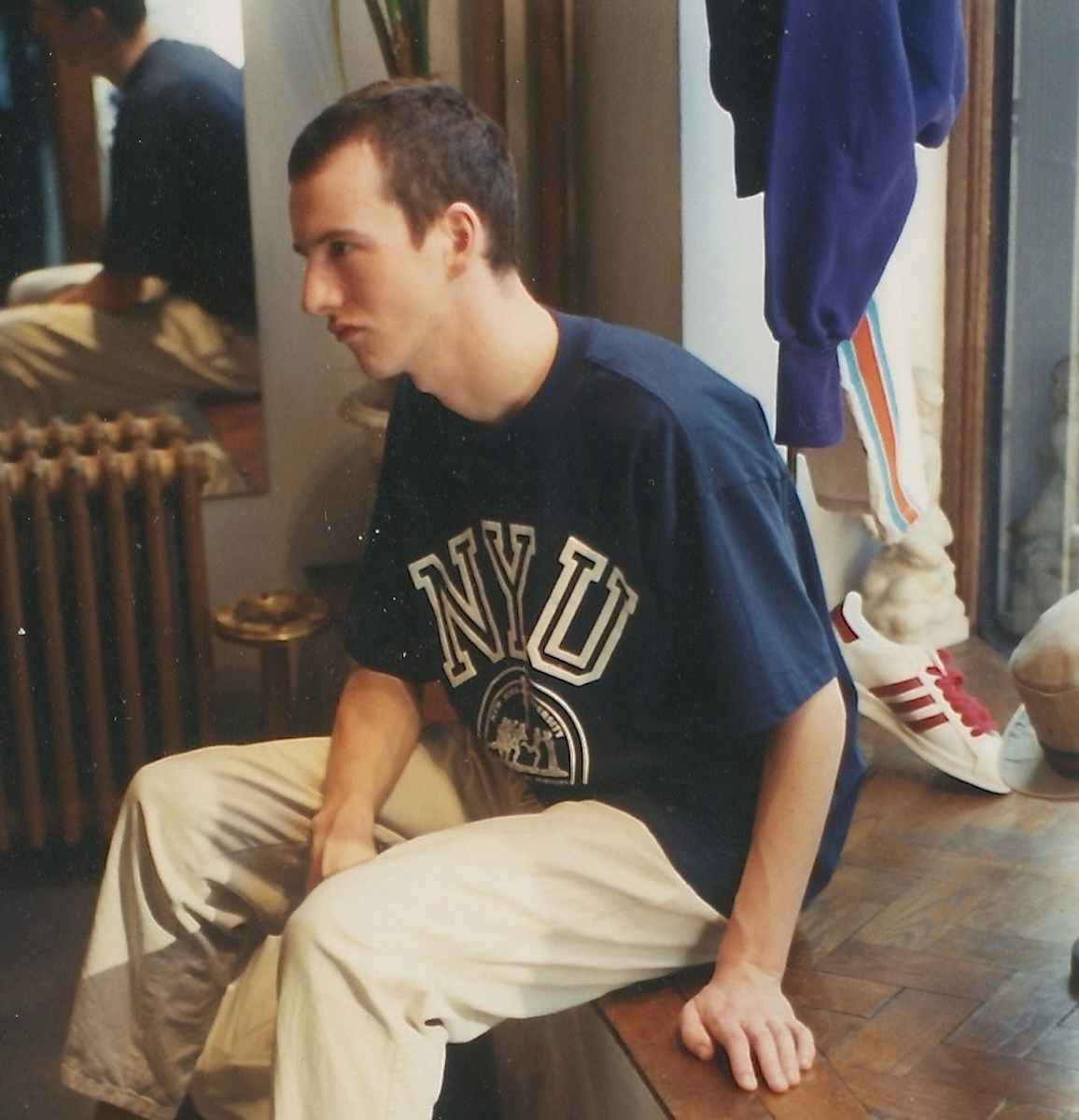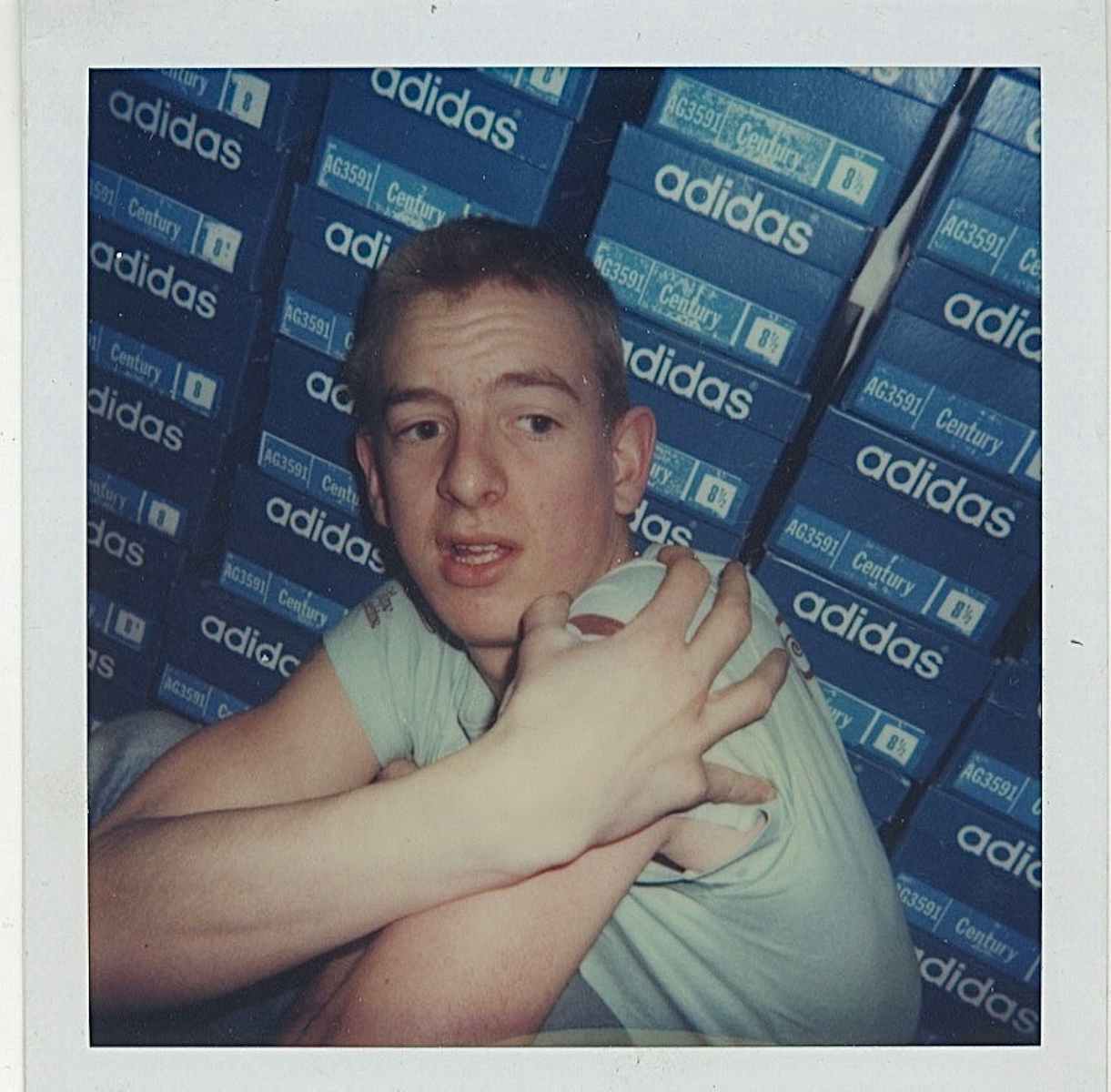 In 1991, THE FACE ran an article exploring Duffer's new-Mod archetype. Not so much a Mod revival – there were no fishtail parkas or Paul Weller haircuts – this ​"modernist" style of dressing saw them pair Gucci loafers or adidas shell toes with Champion sweats and Levi's, to create a bricolage of European sportswear and classic Americana – with a playful twist that pre-empted today's high-low dynamic within fashion.
"At the time it happened, clubland was split between casuals and people getting away from long hair," Matteo Sedazzari told THE FACE in 1991. A former Mod himself, he ran the club fanzine Positive Energy Of Madness during that period. ​"People started smartening up and latched on to the look that the Duffers had been selling. A lot of them don't understand what modernism is all about, though… The missing links as far as the fashion is concerned are the Duffers and Adidas. I got back into mod-style clothes through seeing a pair of shell-toes, and the stripy Adidas t‑shirts are really ​'60s anyway. What shell-toes did was show you that sportswear could look smart."
But Cairns contends that both the style of clothing, and the records they played at their night dubbed Cat in the Hat – which were often characterised as new-Mod, or Acid Jazz and Rare Groove – were more the result of off-the-cuff innovation and happy accidents, rather than a calculated aesthetic. ​"That was something people like you, at magazines, came up with," he laughs.

London in the late ​'80s and early ​'90s had a myriad of fashion and music scenes, which are hard to chart exactly. Those who were there recall moments foggily and not necessarily in chronological order, but enough to give the sense of a burgeoning cultural capital at the time. ​"We'd wear [shell toes] with Levi's and Double Goose country leather puffer jackets. Or they'd be worn with fake Louis Vuitton jackets and caps, Chanel T‑shirts and patched up jeans," recalls another ​"sneaker wars" reseller Barnzley, situating the shoe in a more traditional hip-hop aesthetic. MacKenzie, meanwhile, remembers one private performance from the Beastie Boys, in the basement of the iconic skate store Slam City one afternoon – perhaps an early foreshadowing of what we now recognise as streetwear.
Unlike the lore of Run DMC and the Superstar, there is no single narrative or moment that defines the shoe in the UK. Instead, there are many: tales of stylistic remix and gleeful sampling, hustling and off-the-cuff innovation. Much of it feels related to what we might today call ​"street culture", or any of the other awkward names we might use to describe the amorphous creative world that can be traced back to graffiti and hip-hop culture.
But even if the styles were different in the UK, and the soundtrack to it all was unfamiliar and warped, you can still just about make out the original sample.