How to style the Stone Island x New Balance FuelCell C_​1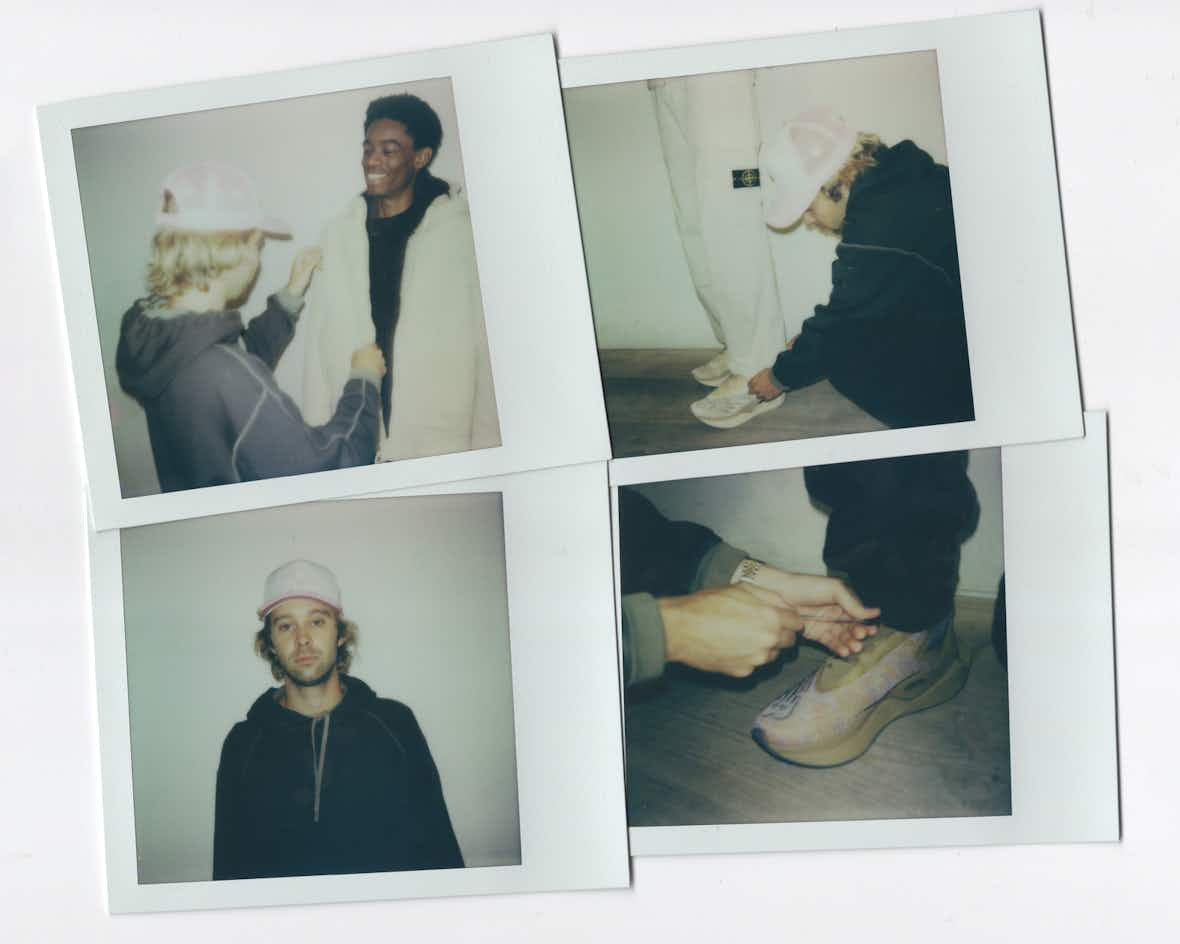 To mark the release of the FuelCell C_1, the latest shoe from Stone Island and New Balance, we enlisted Orienteer Mapazine editor Jack West to style four looks and map out his thoughts on gorpcore, technical materials and A-Z road atlases.

No shoe is an island; unless you're planning to leave the house starkers, you always have to work out what to pair with your kicks. Sure, you can dress them up or down with slacks, skirts, shorts or a suit and they'll likely look decent. But if you're opting for a stone-cold look, you'll want to match the central sneaker in your footwear rotation with an equally impeccable outfit.

If there's a shoe that's destined to reach this rotation status, it's the new FuelCell C_​1. Powered by a tight-knit collaborative process between Stone Island and New Balance, it splices together Stoney's ceaseless research into premium materials with NB's production and performance experience.

The result is a supercharged, statement trainer that's half technical, half analogue: a clash of carbon plates and cotton yarns coated in two variants of an archive-foraged retrofuturistic camouflage, made bigger and better with dynamic 3D logos and an exaggerated outsole. It's the kind of shoe you could wear raving or trailing.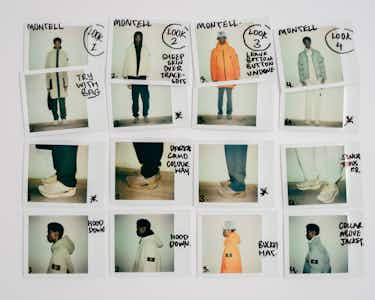 One of our fave independent publications, Orienteer Mapazine encompasses this very mix of out-out fashion and outdoor wear, a trippy take on hiking, gorpcore gear and functional design. Not just content with taking the path less travelled, Orienteer carved out an entirely new one; inspired by Ordnance Survey maps, its founders stylist Jack West and photographer Rory Griffin created a ​"mapazine" format that presented the publication in a foldout map form. Now running to a 240-page magazine, the map features as a pullout insert, directed by a different designer for each issue.
To trail the release of the Stone Island x New Balance FuelCell C_​1, we asked West to create four looks featuring the shoe plus a range of pieces from Stone Island's AW23 collection, giving us a few pointers on why each ensemble works. Then, we chatted about all things outdoors. Anyway, enough rambling: let's get into it.

A tonal look; the lighter colourway shoe is similar to the colour of the jacket and stands out from the darker green trouser. Add the bag for a smarter feel.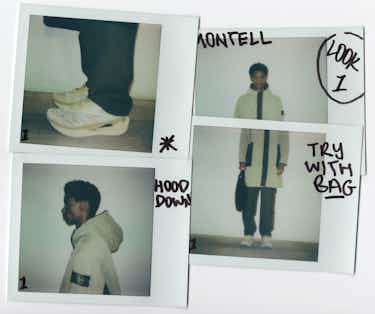 This features a tracksuit look for a relaxed feel, plus the suede sheepskin over the top for a pop of colour and layering. The darker colour camo shoe matches the purple hues of the tracksuit.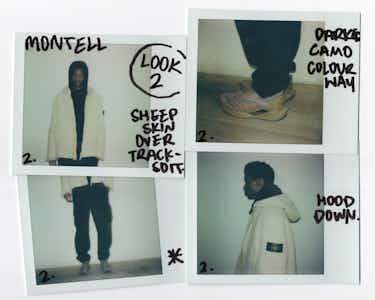 A casual look, with a long coat and hat to create a different silhouette. The straight leg trousers sit over the trainer for an everyday, easy-to-wear feel.

This one's a light look, with cinched trousers so that the similarly-coloured shoe is visible. Add the blue jacket for a pop of colour.

Orienteer isn't just a magazine but a ​"mapazine" – made like an OG, OS Map. Why did you choose this format?
Orienteer Mapazine started as a way of showing our main interests in a new format which was technical clothing and the outdoors. We knew we wanted to create a new print publication but wanted it to be different to others out there but still in line with the content in the magazine. We started looking at maps like OS and A‑Z maps and thought this could be a cool way to present a fashion-based publication. As of our latest issue we've moved away from solely doing the ​"mapazine" and these now come as an excerpt in the new 240-page format.

The gorpcore craze is still peaking and technical gear is now a go-to for many – why does it hold such an appeal?
I think outdoor and technical clothing has such a big appeal because a lot of the time the clothes are the most functional, whether that's wearing gore-tex jackets as everyday wear in the city or when you're climbing a mountain!

How is Stone Island part of this world and how has the new gear in the AW23 collection taken this to new levels?
Stone Island has always been part of this world in my opinion, their clothes are always functional for the outdoors. They constantly use technical materials to elevate this which make them both look really interesting and also allow you to wear them in different environments.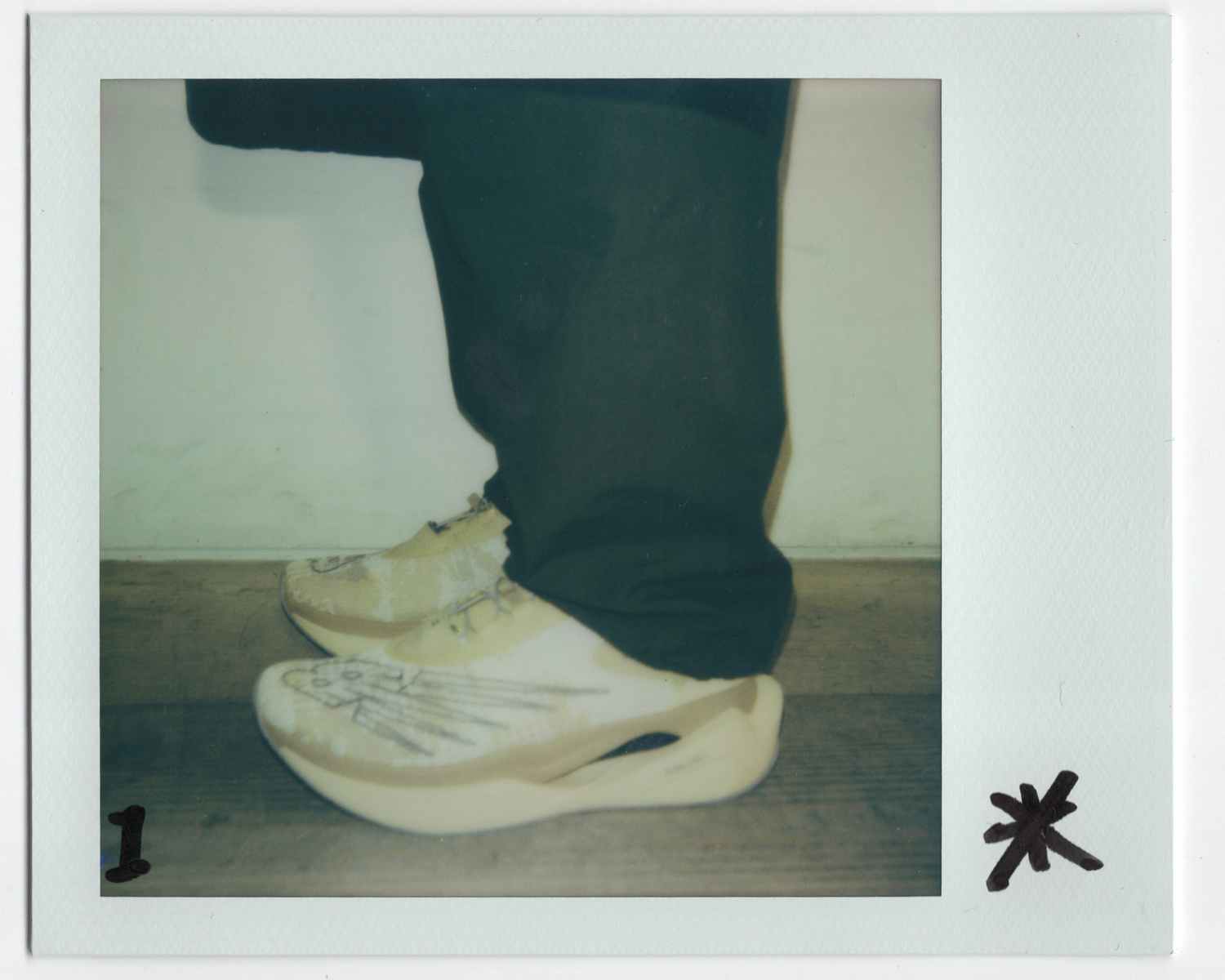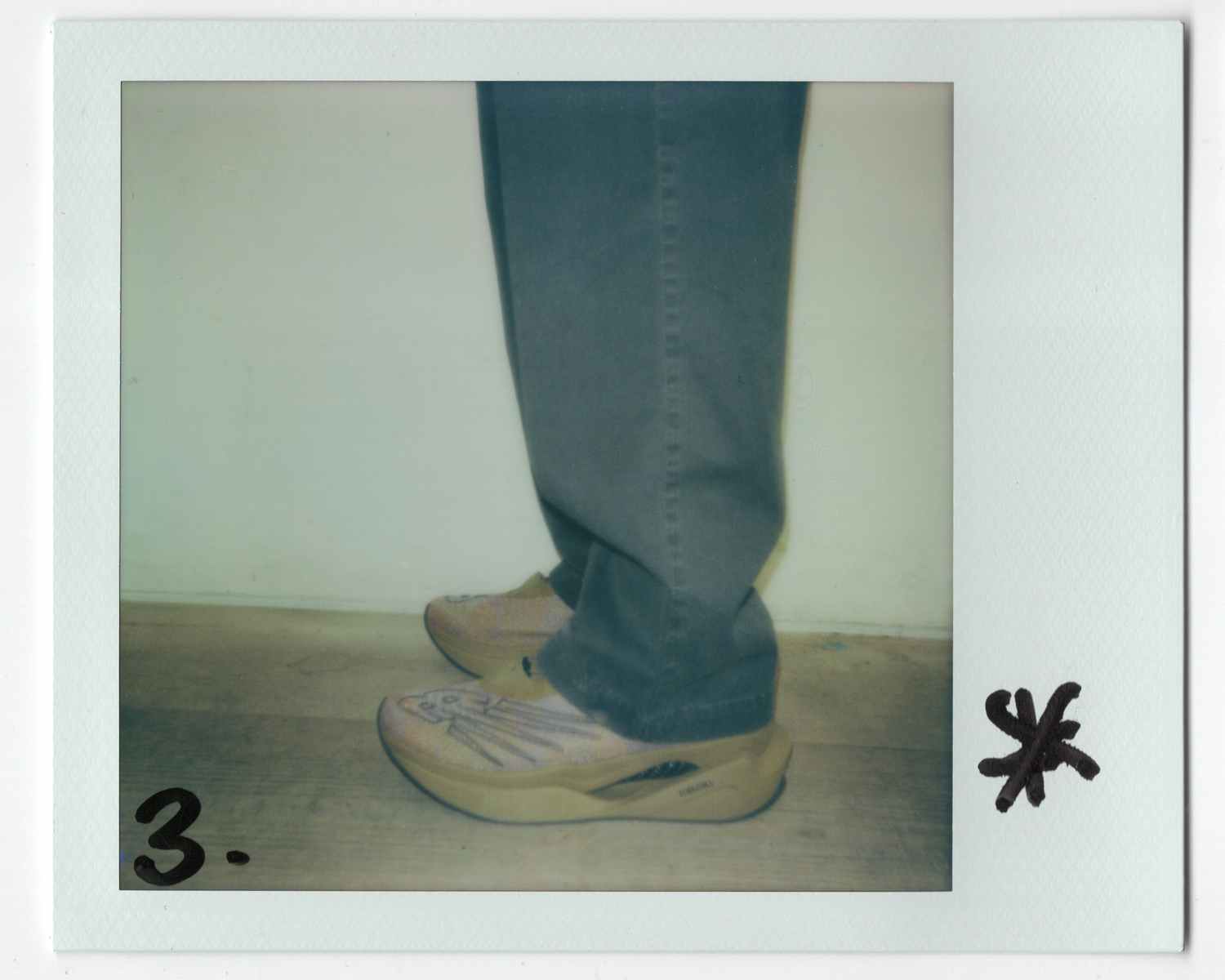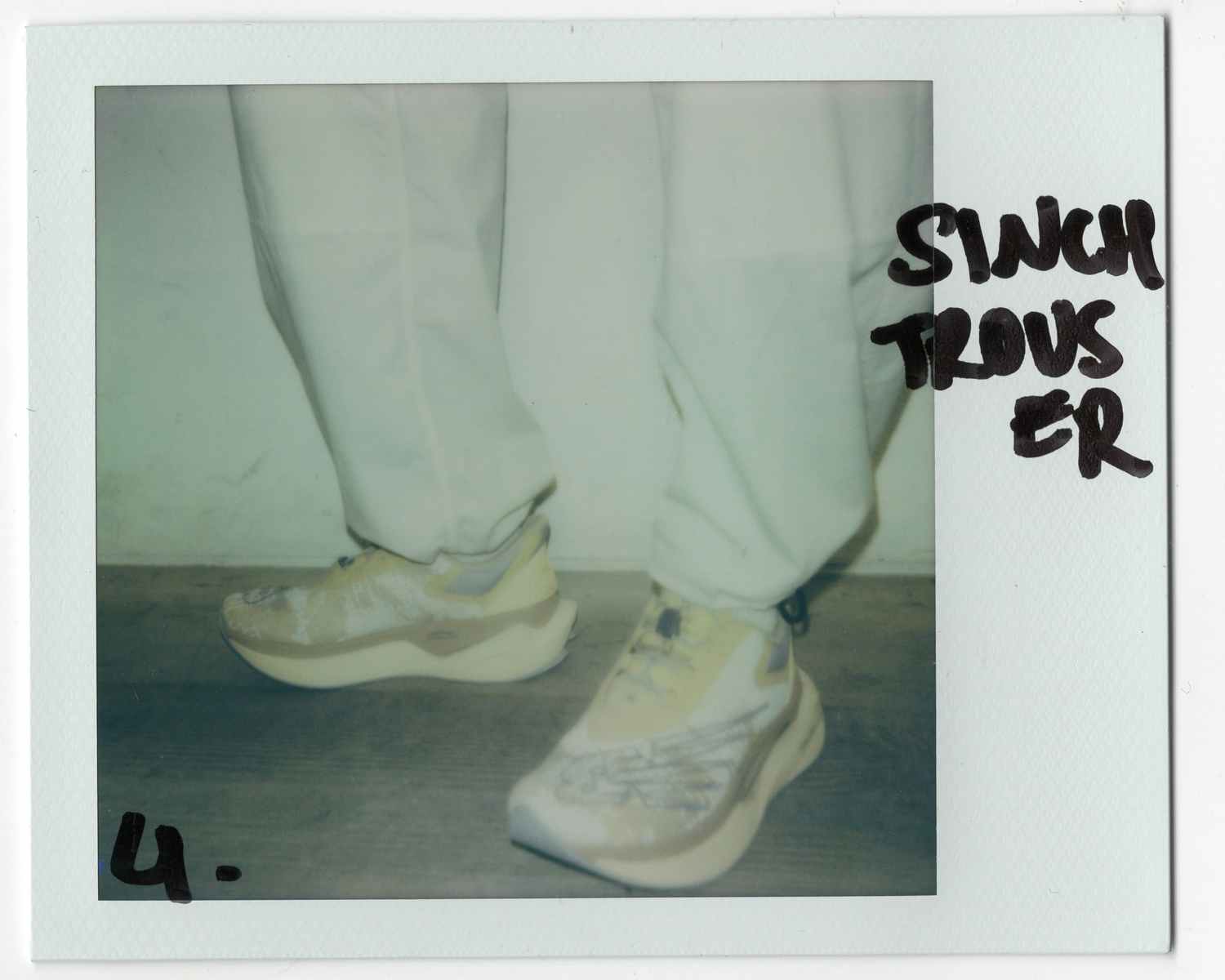 What's the freshest thing about the FuelCell C_​1?
I really like how the FuelCell C_​1 looks like a shoe you could wear for lots of different activities, whether that's just day-to-day walking around in the city, hiking or running. The carbon plate going through the entire shoe makes them really light and they are also super comfy!

Why does Stone Island and New Balance make sense?
The collaboration makes sense because they are brands that share similar ideas around combining fashion and functionality. I think this makes the shoe really interesting as the colourways lean slightly more towards Stone Islands style combining with a really functional New Balance silhouette.

What kind of fits does this chunky silhouette lend itself to?
I think the FuelCell C_​1 can be worn with lots of different fits and styles, it's quite an easy-to-wear shoe. The silhouette is cool because it allows you to wear the shoe either with baggier trousers as it's still chunky enough to be seen or if you wanted to wear them with a slightly tighter trouser they really stand out!

How would you describe each colourway in a word or three?
The beige variant is earthy, bright and fun. The military green? Camouflage and tonal. It's really cool to see a camo colourway from an older jacket!