Isabel Marant SS22: bohemian serenity and nonchalance

Inspired by the work of Swiss photographer Hans Feurer, the French designer presented an athletic, buoyant collection with a feminine edge.

Colour, joy and sensuality: these were the founding principles of Isabel Marant​'s SS22 show, from a brand renowned for its commitment to bringing laidback, French cool to the masses. This time around, bohemian undertones were present throughout the collection, which was largely inspired by the sporty, futuristic spirit of Swiss photographer Hans Feurer's work.
Best known for capturing women in the great outdoors, Feurer's images exude warmth and energy – elements which Marant mirrored, by pairing beachwear with technical, iridescent fabrics which changed colour depending on the light. Models came down the runway in high-heeled clogs, as if fresh out of the sea and strolling into town, ready to jump back into the water at any opportunity.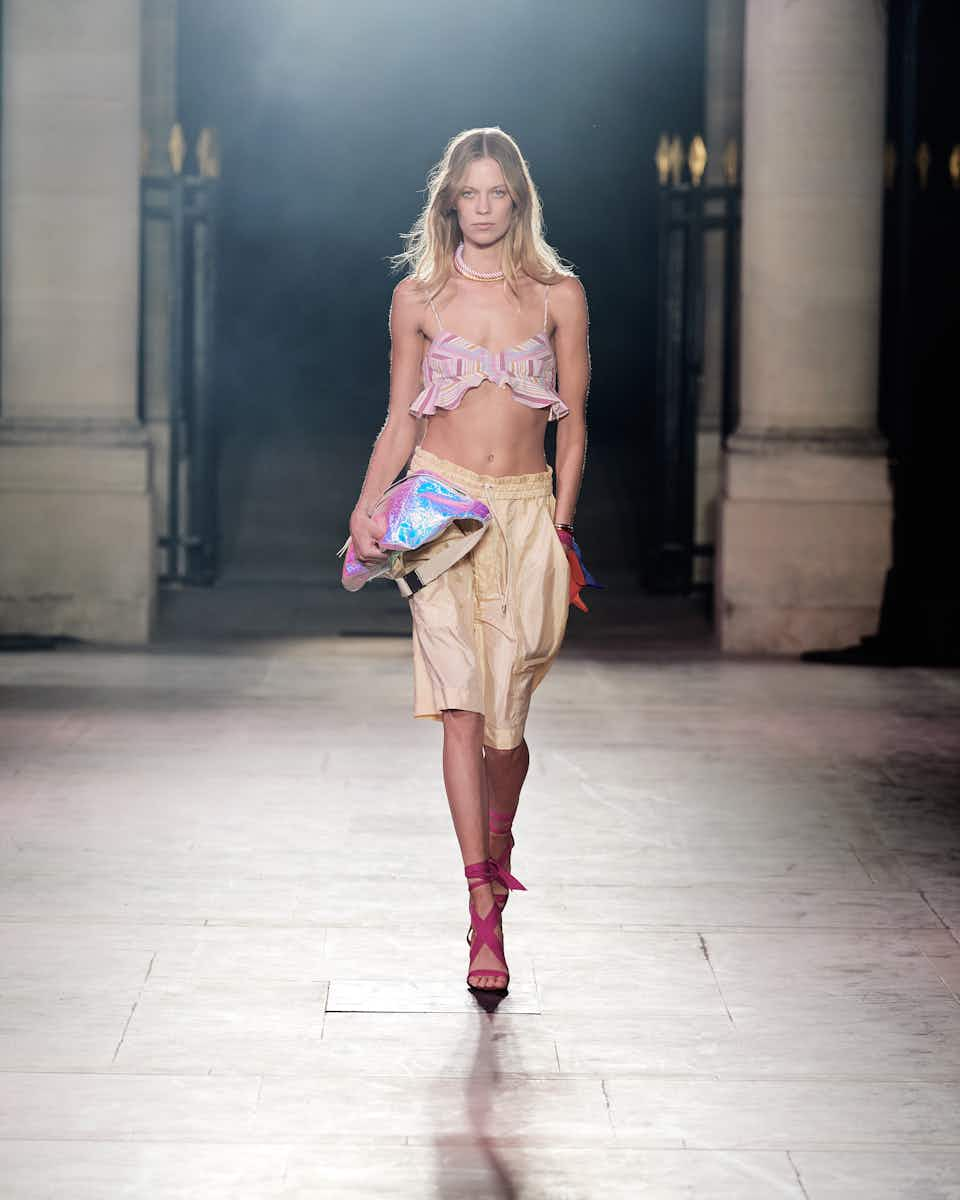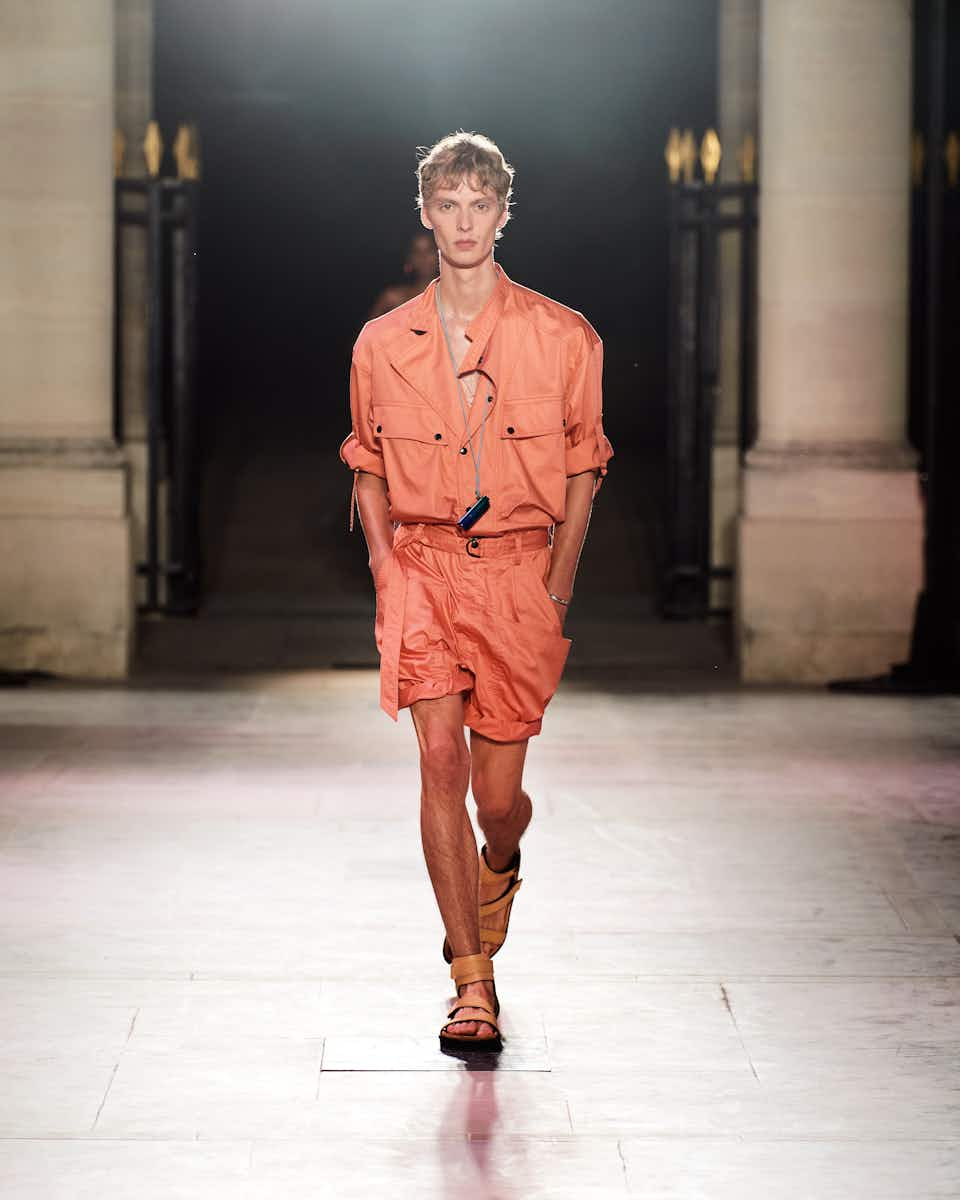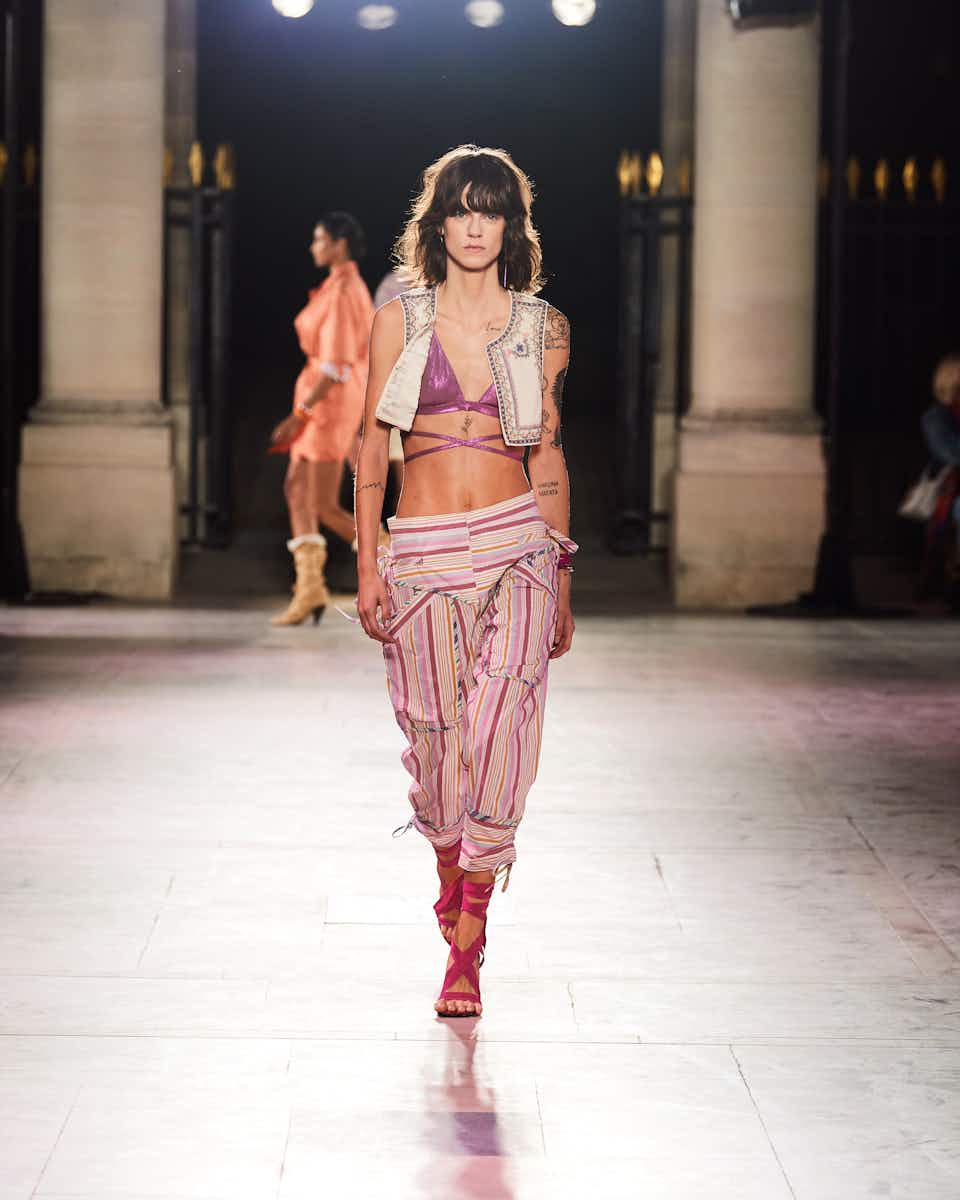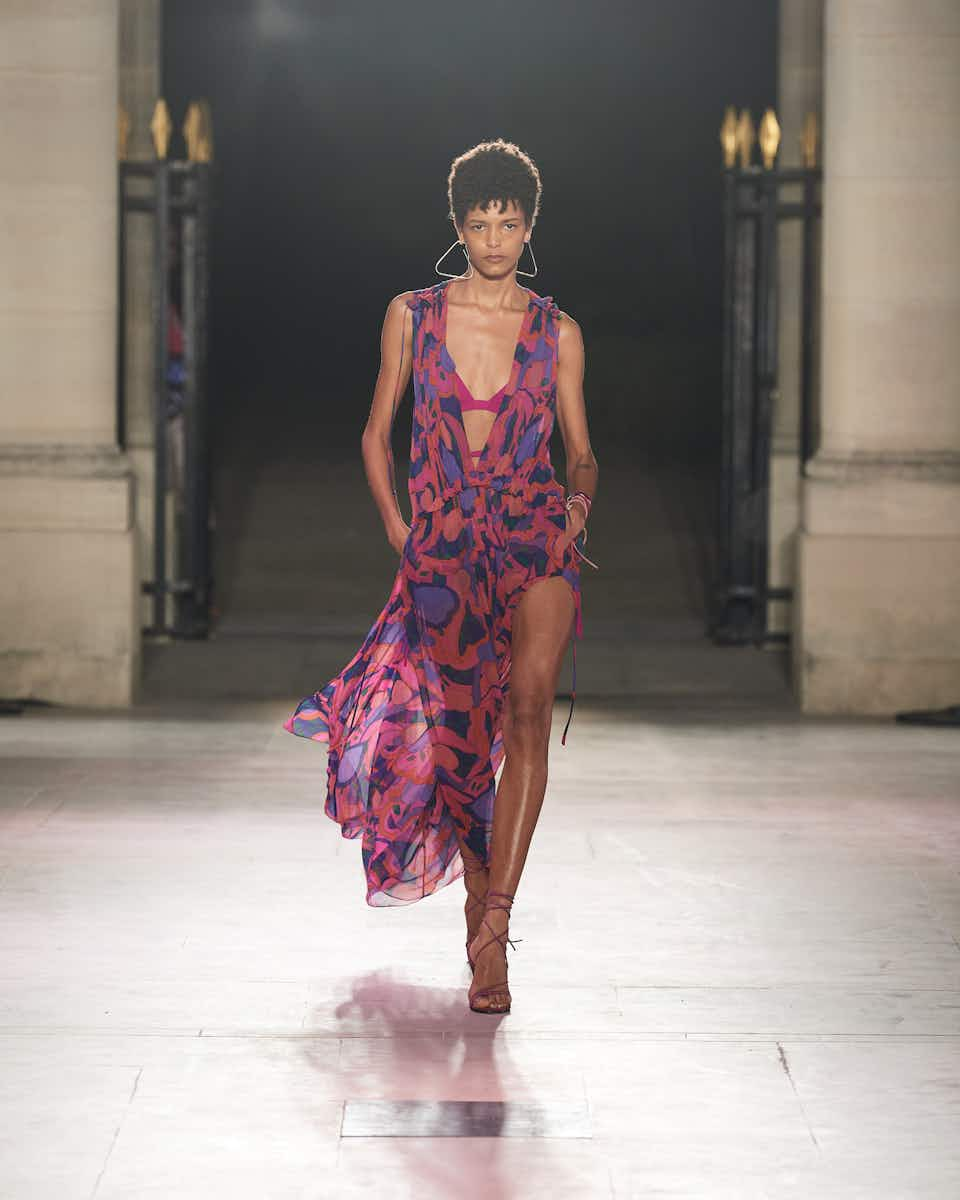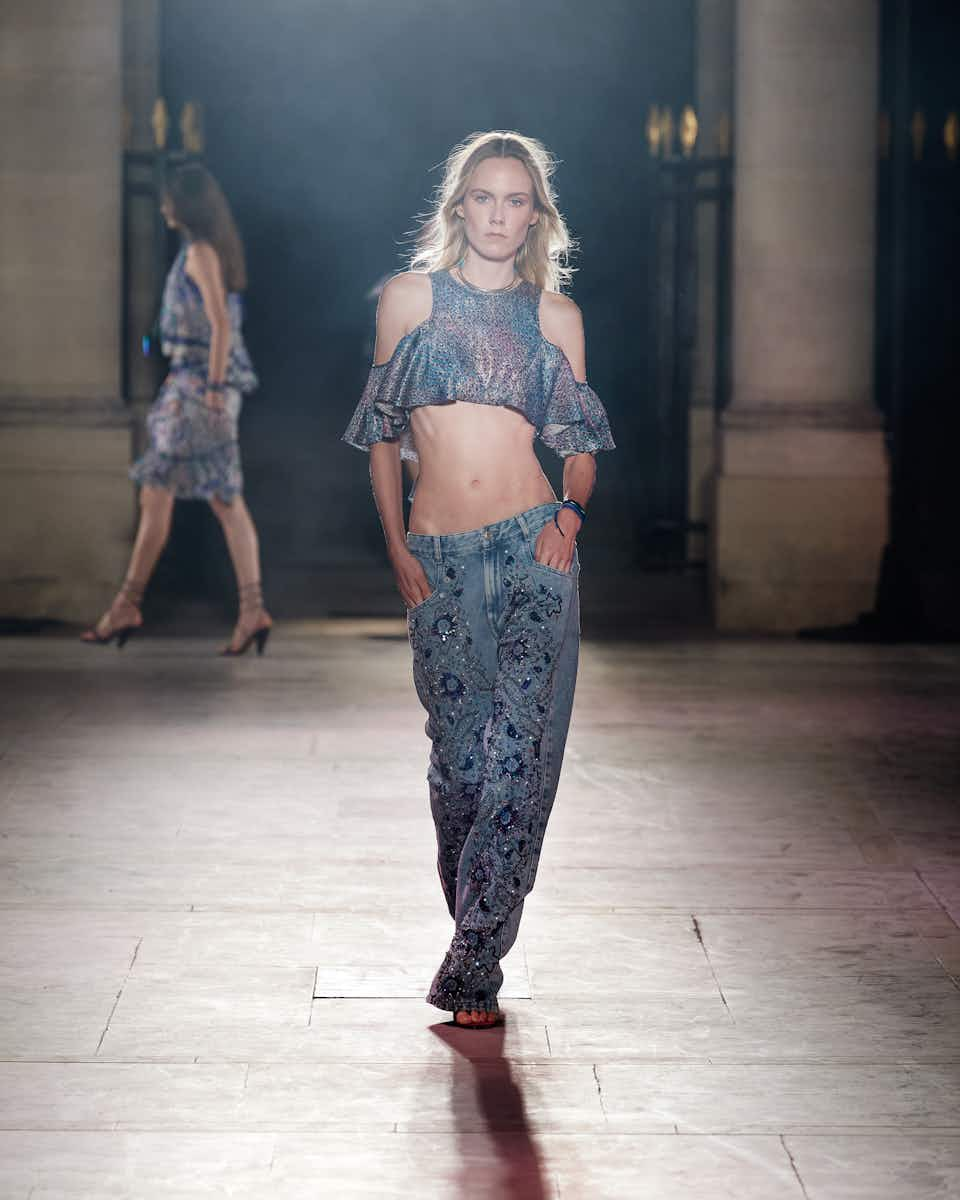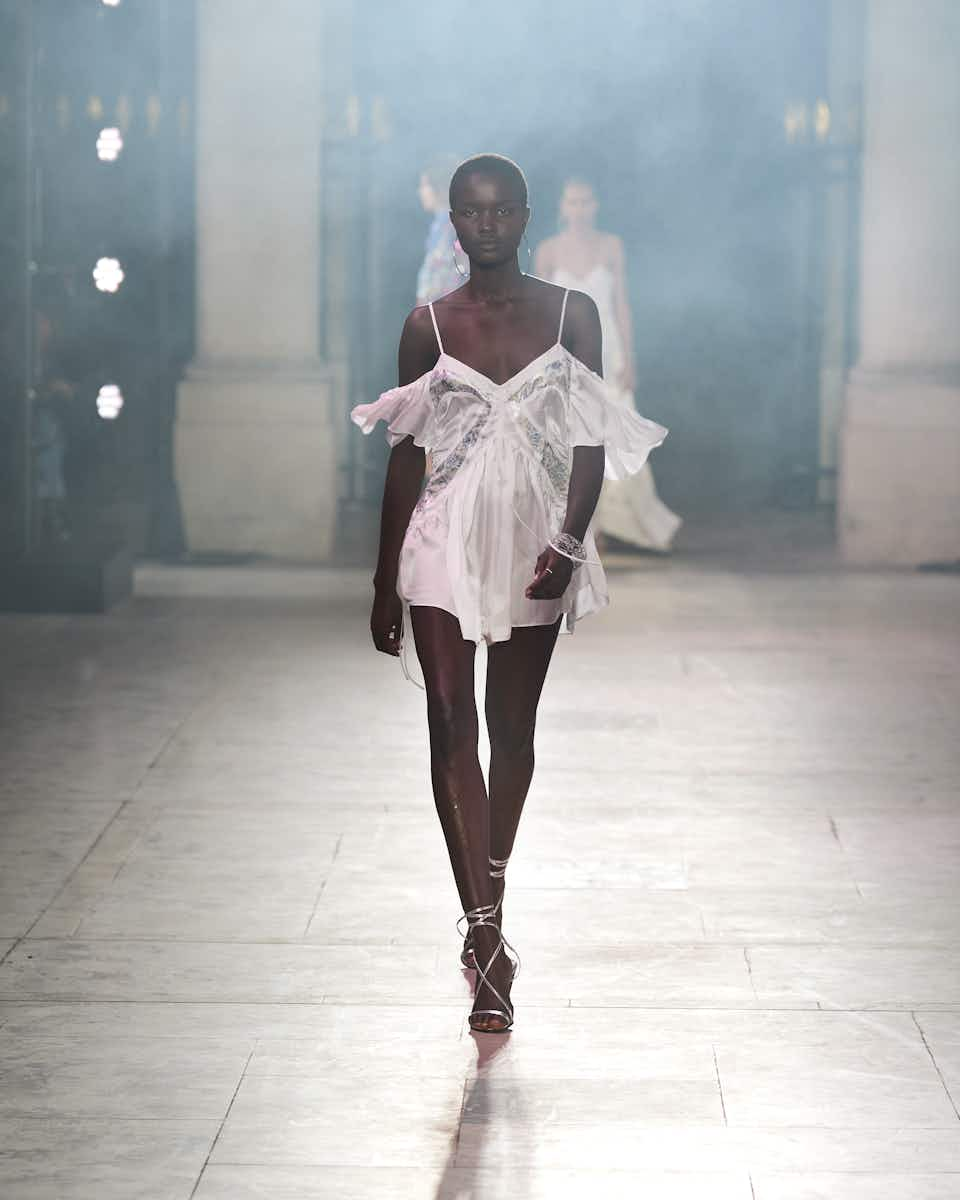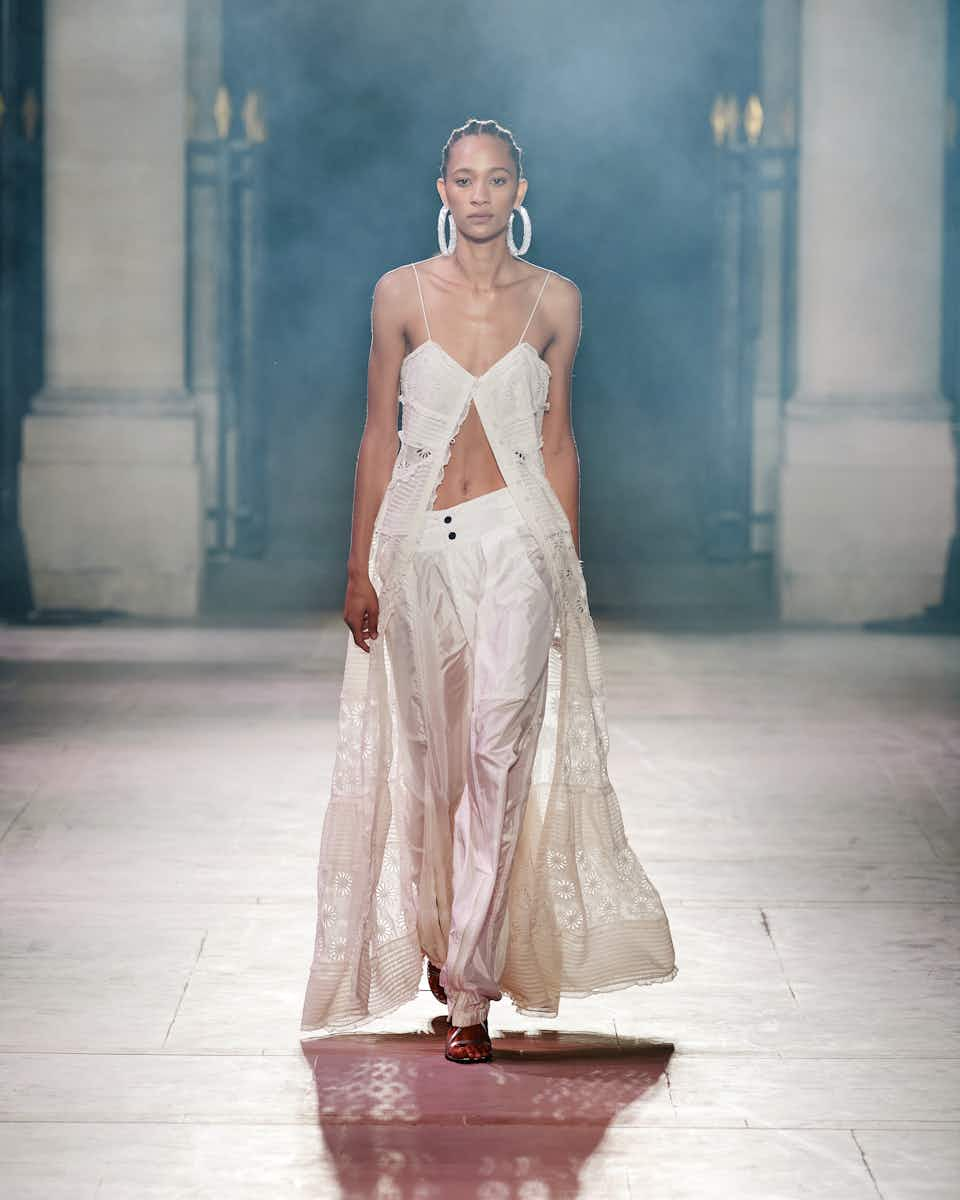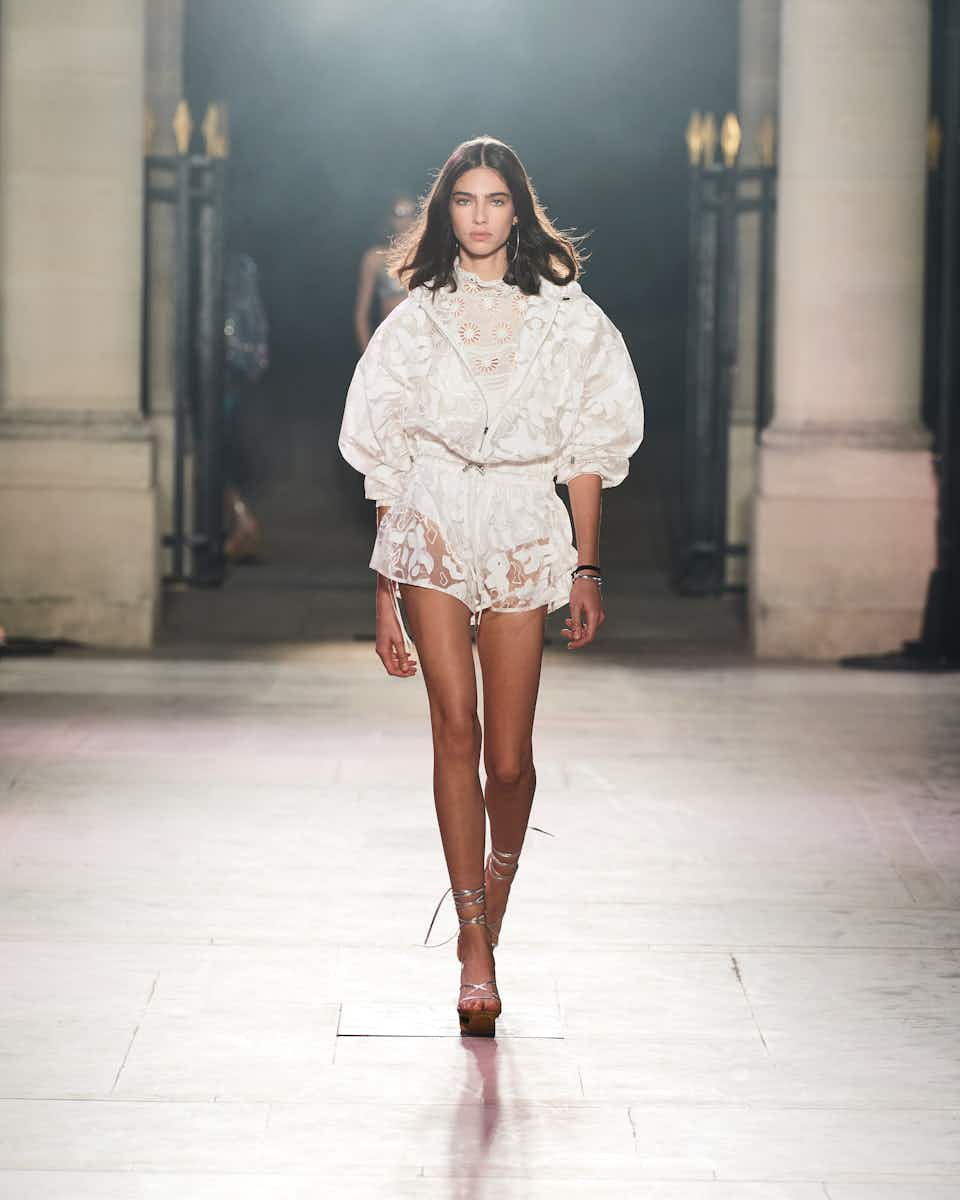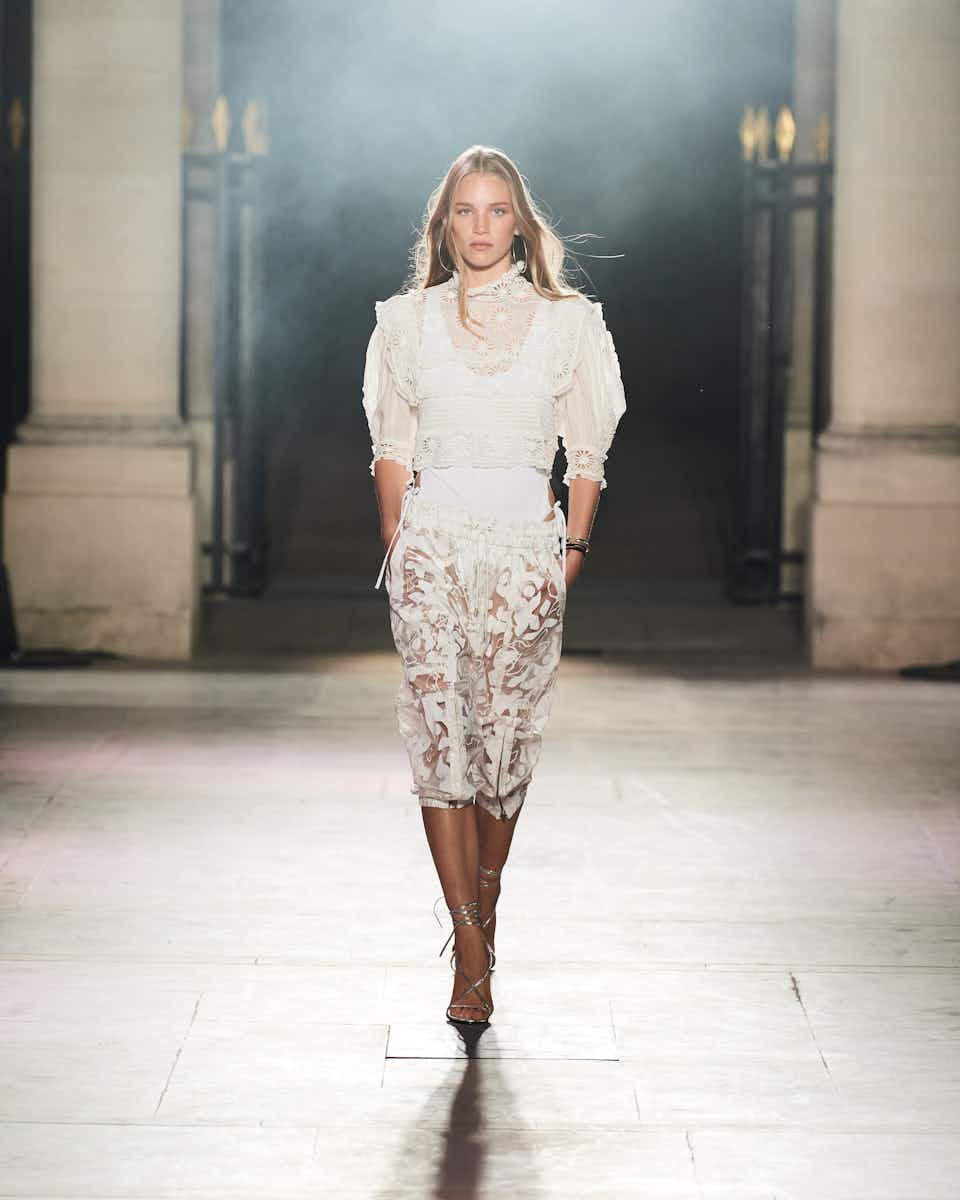 In an exploration of sexy femininity and athleticism, Marant presented lightweight, breathable materials throughout: a cream jumpsuit was unbuttoned just far enough to reveal a bikini top, while a knee-length skirt with adjustable waist straps was paired with a ruffled, striped bralette. Shorts were either micro or quarter length but always relaxed and sporty, while delicate parkas thrown over the top of cotton camis added to the collection's serene nonchalance (very French).
Florals also formed an important part of the collection. They featured on a deep v‑neck, flowing sarong, a drop-waist dress with billowing sleeves, more jumpsuits, off-the-shoulder crop tops and slouchy trousers. As the show progressed, the characteristically delicate pattern developed a sharper edge, by way of low-waisted jeans decorated with metallic floral embroidery.
Bursts of dressed-down menswear made an appearance, too: loose-fitting, cargo rompers were fit for a day spent exploring, while deep purple sweatshirts and matching cotton shorts made for a comfy outfit to slip into upon return. A selection of crisp, high-neck broderie Anglaise tops closed the show, interspersed with dazzling sequins and of course, swimwear – playfully concluding a collection that symbolised a lively return to optimism.


More like this