Jen­ny Fax takes girli­ness to its out­er limits
If you've found your­self search­ing for a five-fin­ger bear ring, or a chok­er made from false teeth, look no fur­ther than the twist­ed world of Tokyo-based design­er Shueh Jen-Fang, known by the fash­ion moniker, ​"Jen­ny Fax".
Hav­ing stud­ied appar­el tech­niques for three years at a fash­ion school in Tai­wan and moved to France (where she learned to cut pat­terns, before going to Bel­gium to study fash­ion at L'École de la Cam­bre), Shueh launched her label in 2011, and has since acquired a cult fol­low­ing that includes pow­er styl­ist Lot­ta Volko­va, with whom she col­lab­o­rat­ed for the styling of her AW19 show.

Inspired by her per­son­al mem­o­ries, from Japan­ese man­ga, school uni­forms and the Nev­er Been Kissed style prom dress­es that shaped her child­hood in Tai­wan, Shueh's own way of dress­ing is often the start­ing point for her col­lec­tions. Dig­ging deep with­in her­self, Shueh sub­verts her per­son­al aes­thet­ic to its out­er lim­its: a cutesy-meets-weird mix of sac­cha­rine shades, girly details and out­sized pro­por­tions, brought to life with odd­ball acces­sories and irreg­u­lar styling.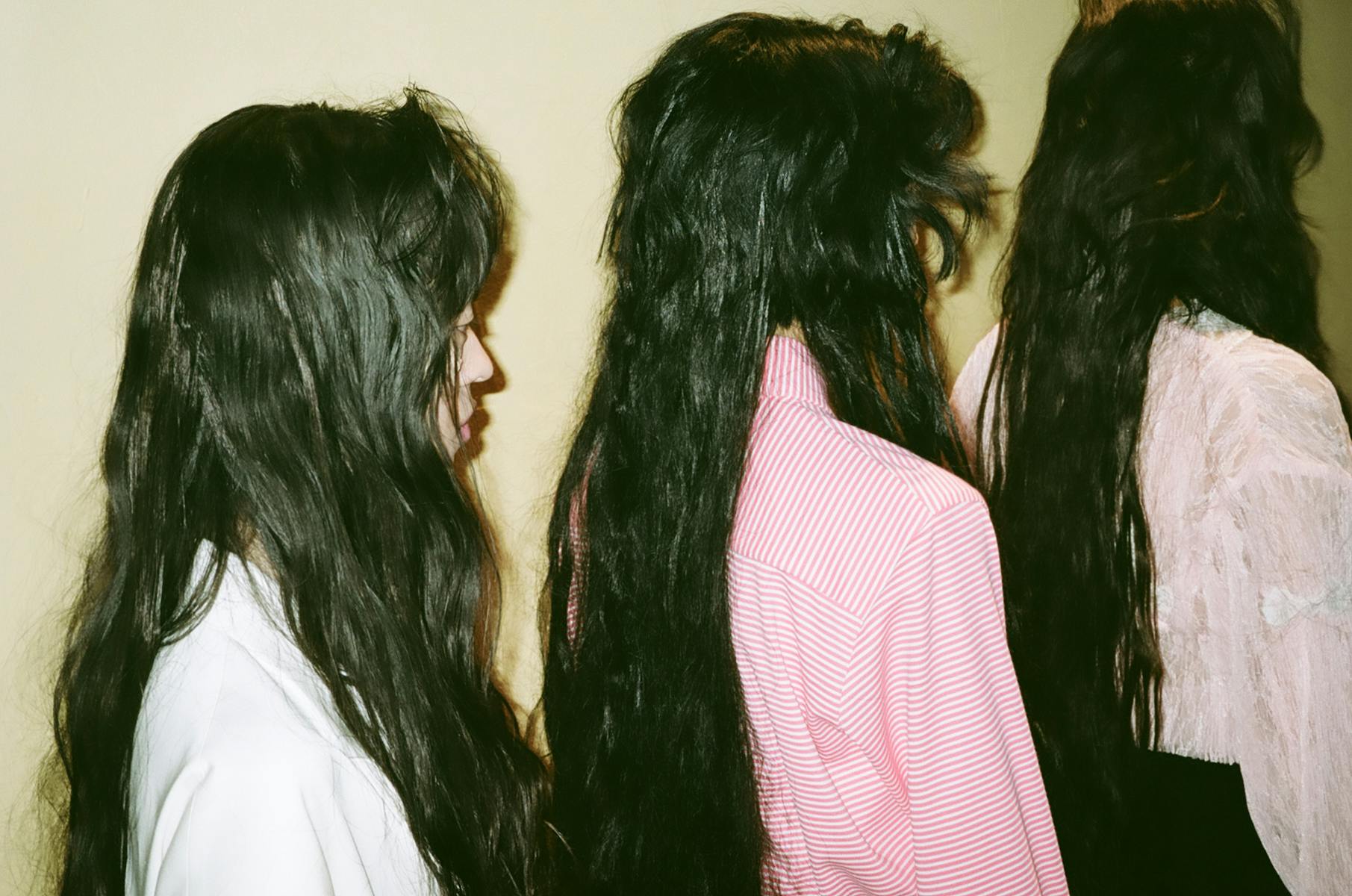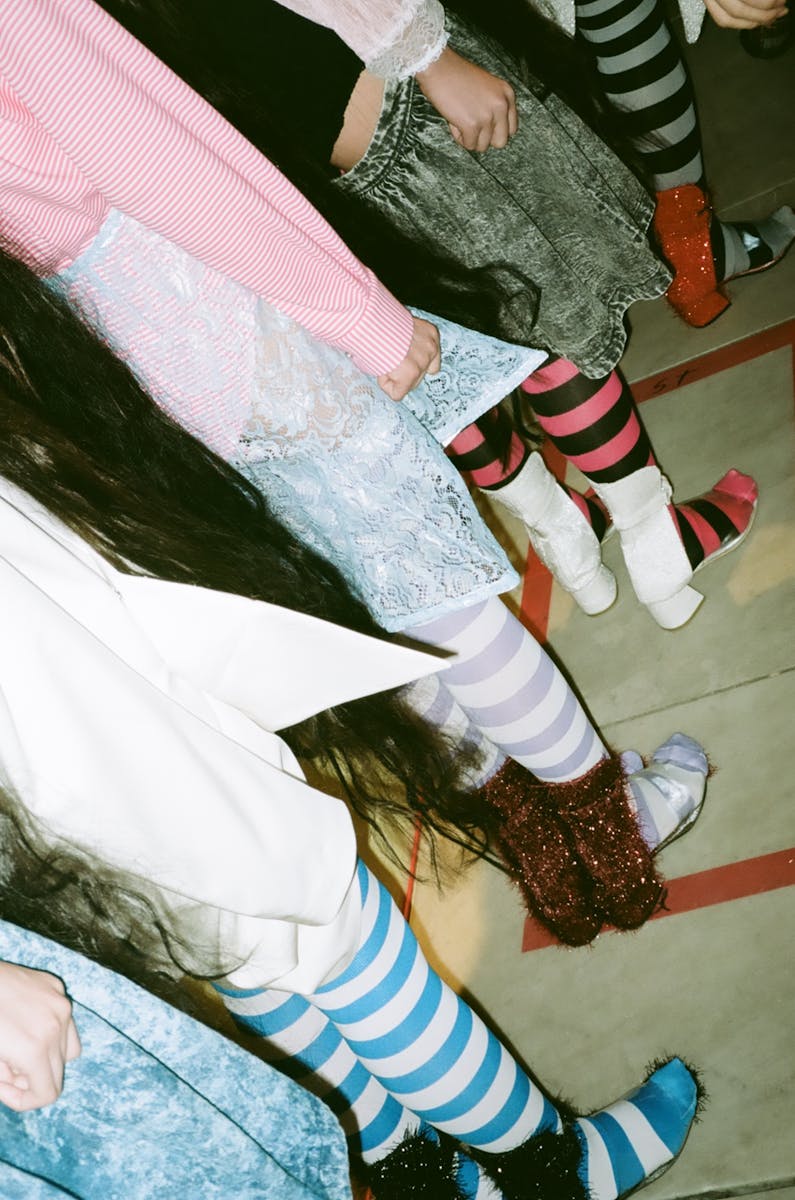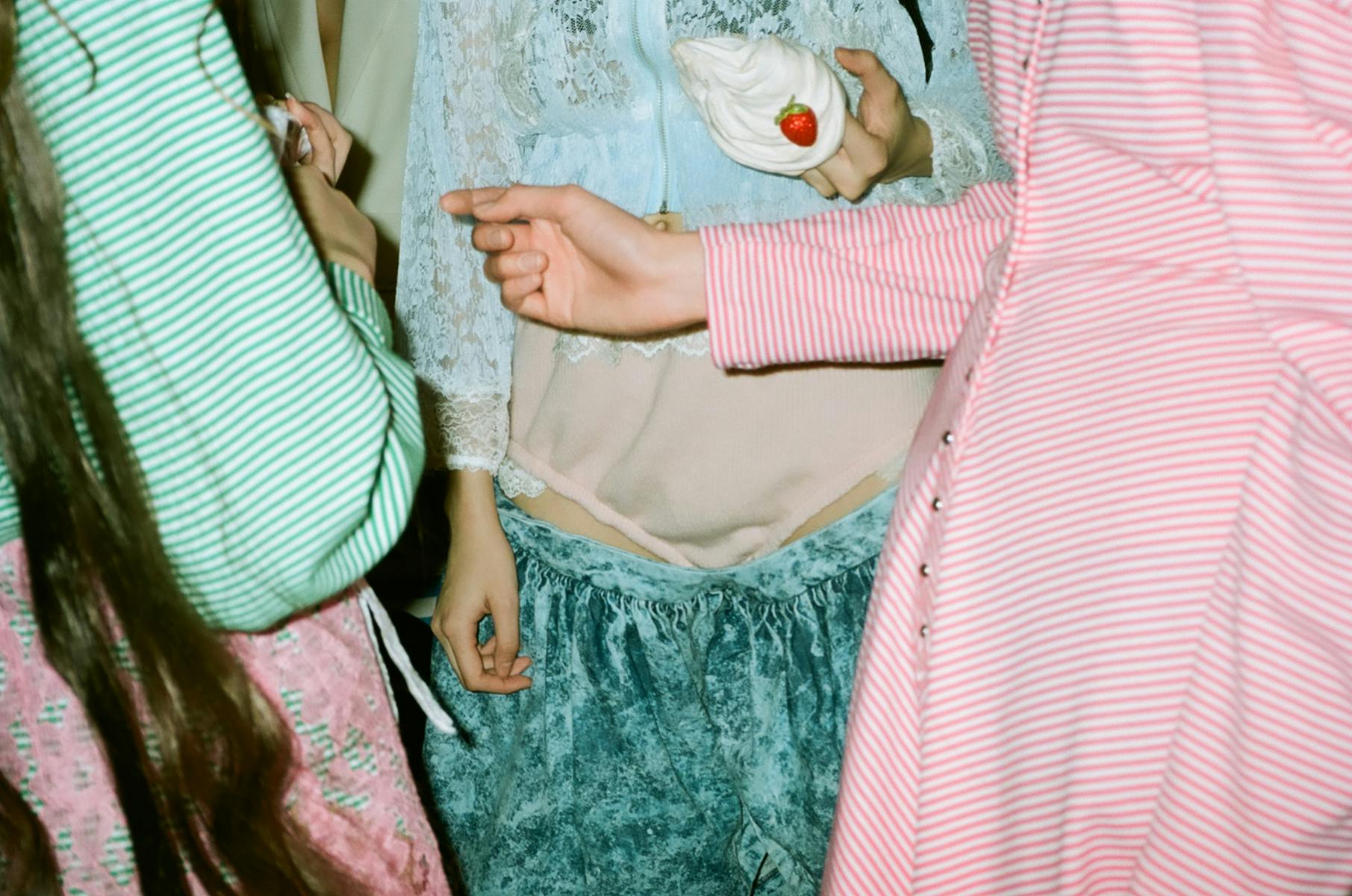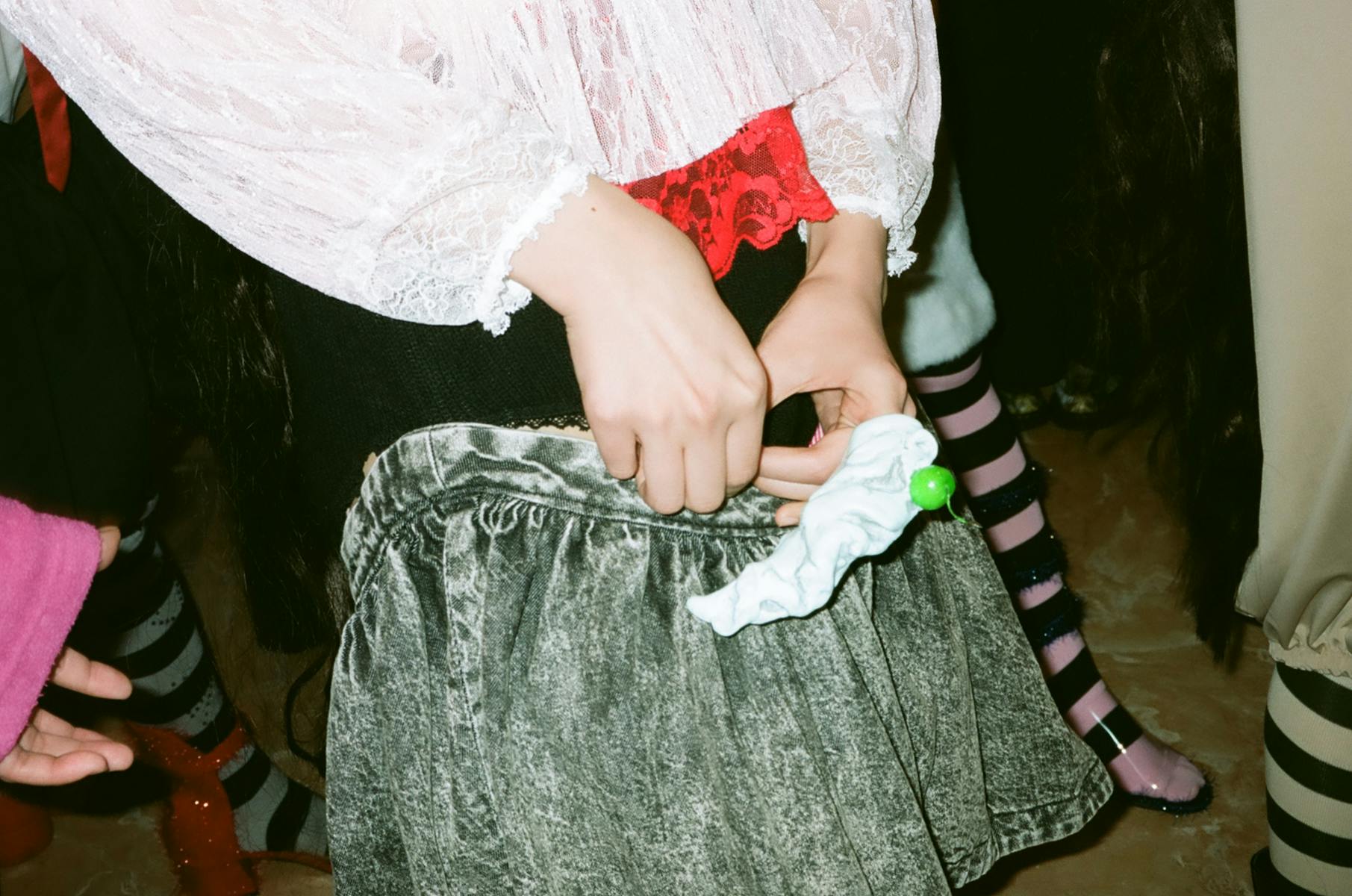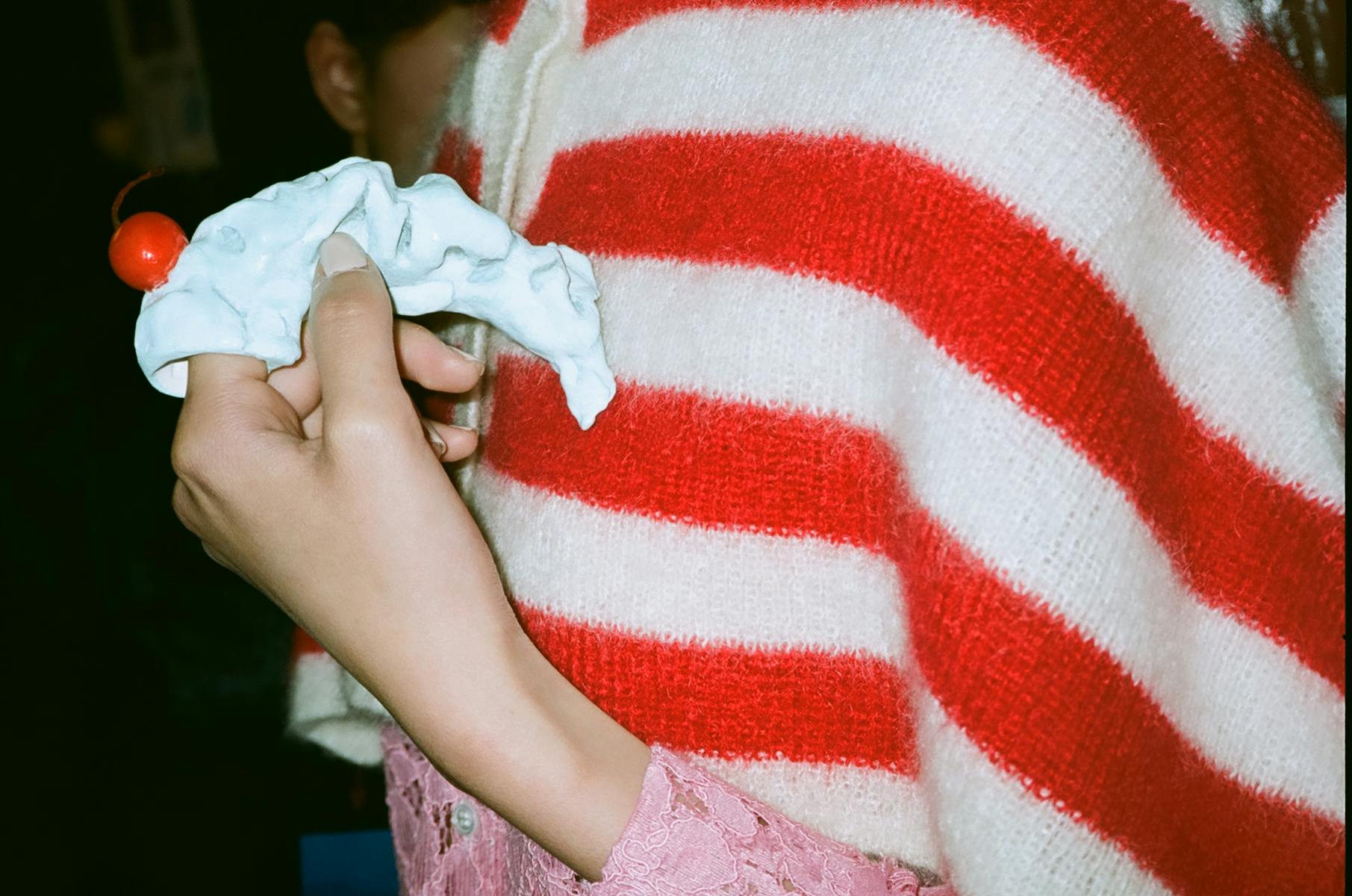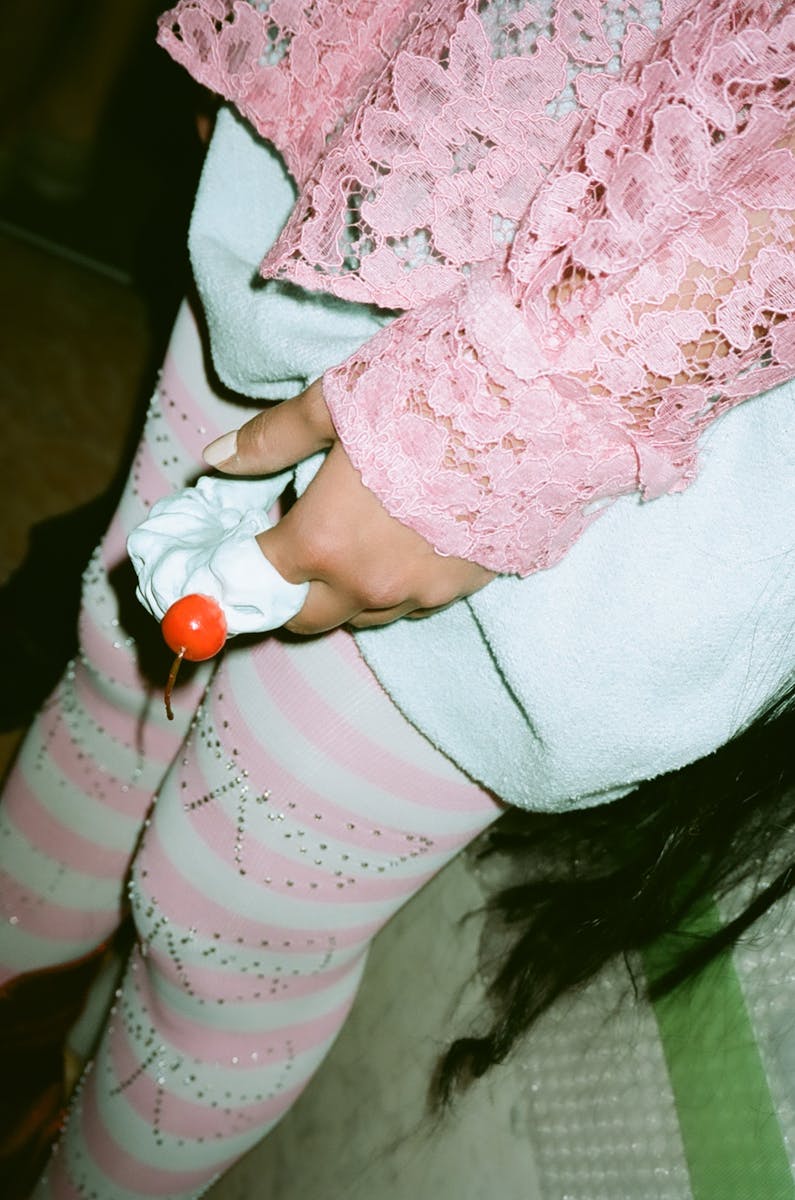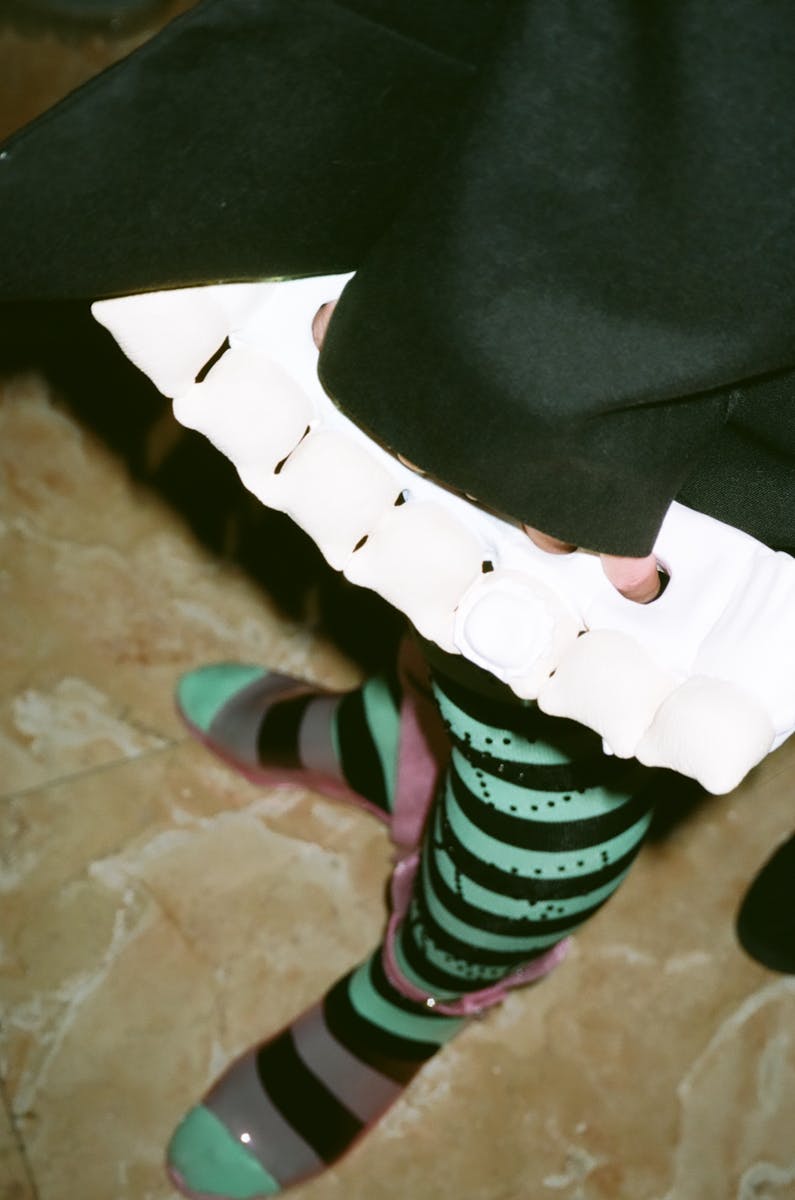 For AW19, Shueh want­ed her world to come to life on the run­way. ​"An ordi­nary girl from a small town is going to buy a flower print dress for her date. That is so roman­ti­cal­ly sad," read her show notes. Instead of pris­tine, pol­ished, mod­els walk­ing in a straight line, the Jen­ny Fax girls had scars on their faces like they had been fight­ing with their sib­lings and locks that dropped far below their waists. As Shueh explains, ​"These girls haven't had their hair cut since birth." Like char­ac­ters from an off-kil­ter fairy­tale, they marched the run­way wear­ing can­dy-coloured dress­es of clown-like pro­por­tions, along­side latex fetish dolls, to the sound of an instru­men­tal Radio­head cov­er on repeat.
"For AW19, the aes­thet­ic cen­tred around Kawaii style. It's some­thing I explored in my first few sea­sons, so it was some­thing I want­ed to revis­it and share with a glob­al audi­ence." Shueh's acces­sories deserve a spe­cial men­tion: a five-fin­ger bear ring craft­ed from Syl­van­ian Fam­i­lies char­ac­ters (a nod to the Tai­wanese tra­di­tion of gift­ing the bride and groom a ​"ted­dy bear cou­ple") and a chok­er craft­ed from teeth, com­plete with neon braces. ​"The teeth were inspired by my grand­par­ents when I was small. When­ev­er they stayed the night in my house, I had to give them my room, and before they went to sleep they would always put their teeth in a cup."

---