Jeremy Scott: ​

"

I am a slave to the diva!"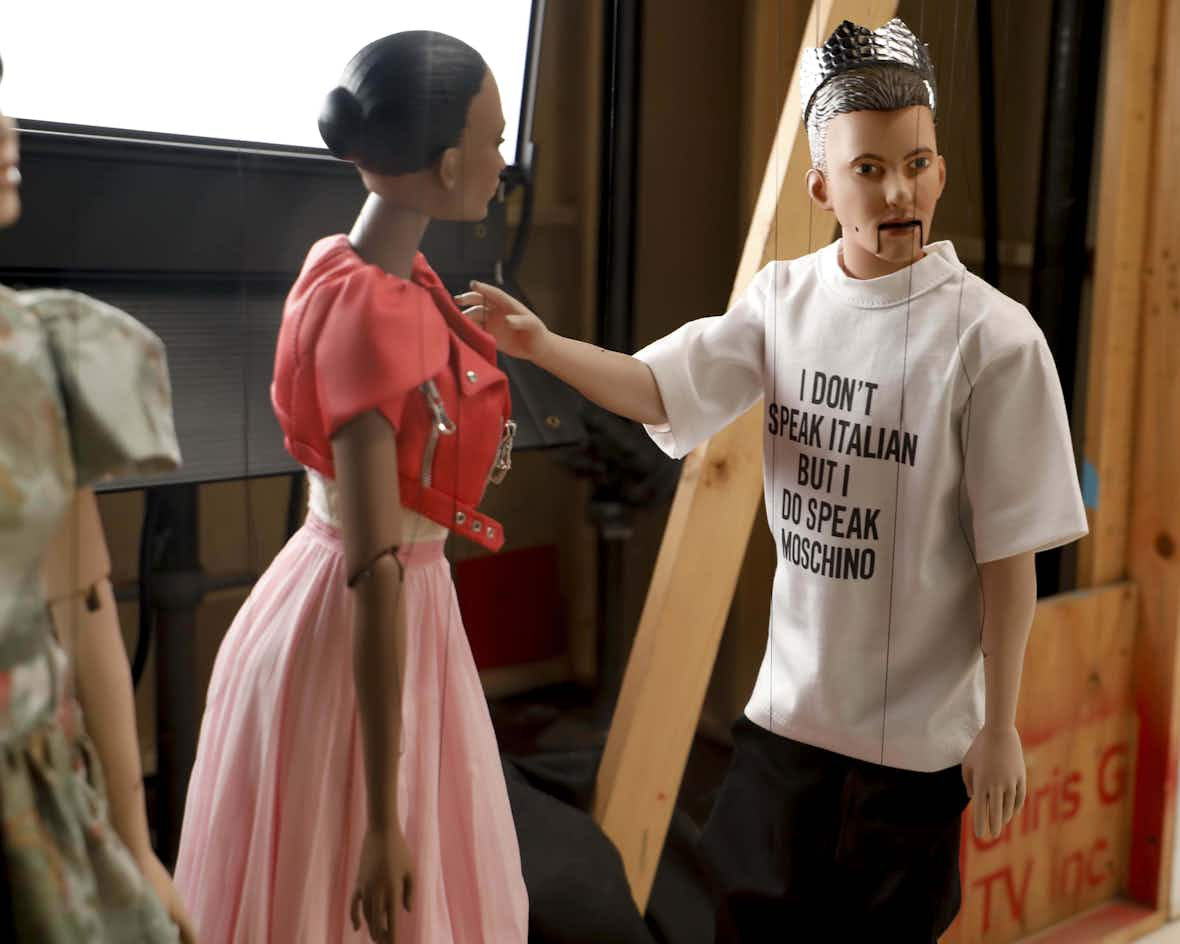 Having just shown his SS21 collection on models shrunk to marionette proportions, with the Fash Pack sat front row in puppet form, we catch up with Moschino's creative director on life in quarantine, Anna Wintour and slumber parties with Miley.

The Fash Pack came out in puppet-form to support Jeremy Scott's SS21 Moschino collection. Anna Wintour hid behind Chanel shades, The New York Times journalist Vanessa Friedman scribbled in her notebook at speed and Scott's biggest supporter – super stylist Carlyne Cerf de Dudzeele dressed in a black and gold adidas tracksuit – sat with her legs crossed, blonde hair preened to perfection.

Coming off the back of Scott's highly praised Marie Antoinette-inspired AW20 collection last year, Moschino's creative director took the events of this unprecedented year to rip up the rulebook and start anew – a ​"revolutionary rulebook" of sorts. As the world seemingly flipped, and we adjusted to living in the upside down, inside-out, Scott's garments lay bare the inner-workings of high fashion. Edges, seams, panels, trims and corset boning are visible on the exteriors of the garments, while trouser pockets flap freely creating petal-like shapes. The zipper on a halter dress is inverted, and tulle under-skirting is flipped to reveal itself on the outside of an embroidered cocktail dress. Fur trims, feather prints and elegant tea dresses make for a high-class affair. Pinky's raised.
This season, Scott adopts a regal colour palette, softening previous hot pinks and electric blues in favour of pea greens and blush pinks, pale golds and baby blues – all reminiscent of powdery late-17th century Rococo imagery. With the models shrunk to marionette proportions (and the clothes, too) this was Scott's way of saying in order to start a new, you have to start small. With a wink, of course.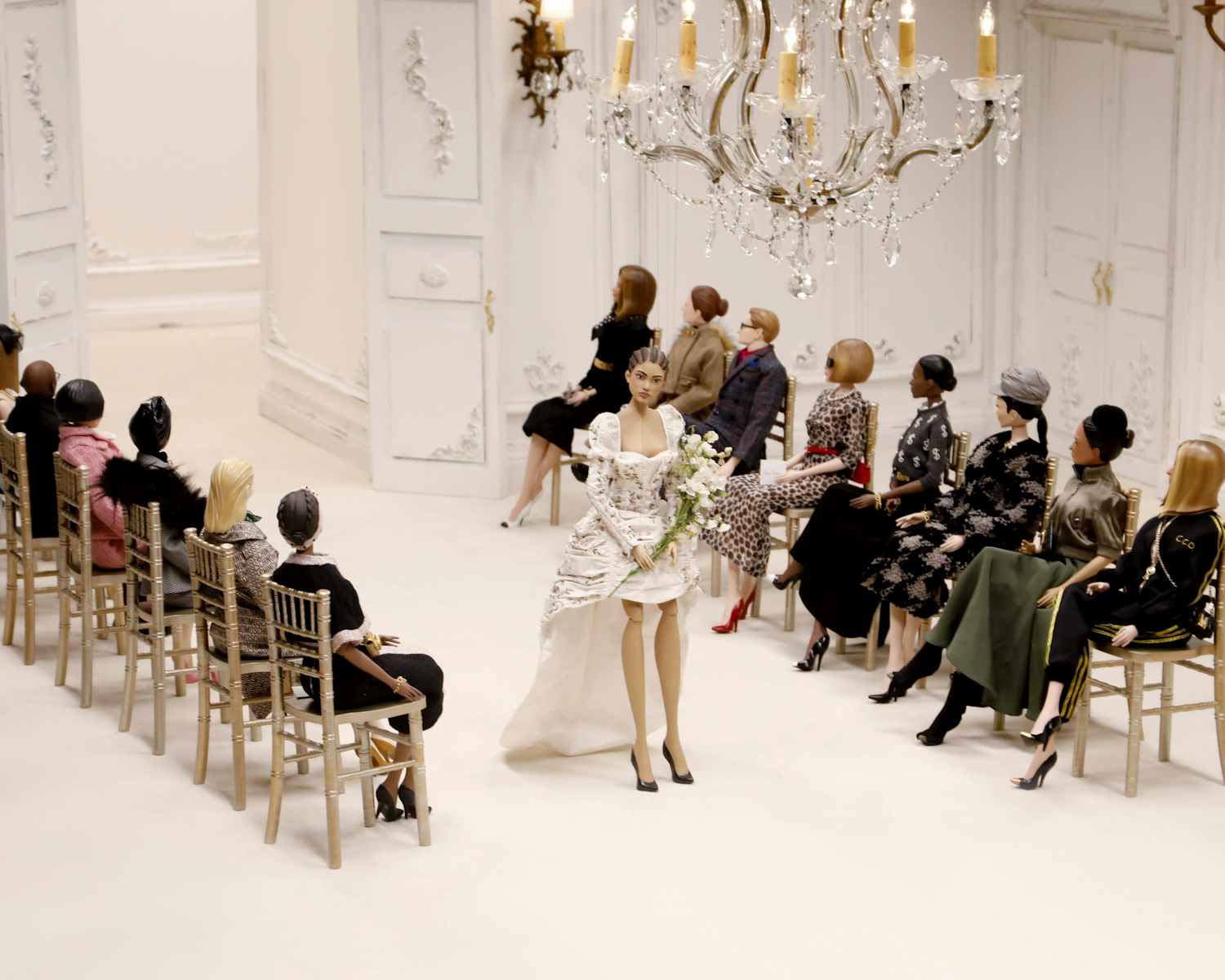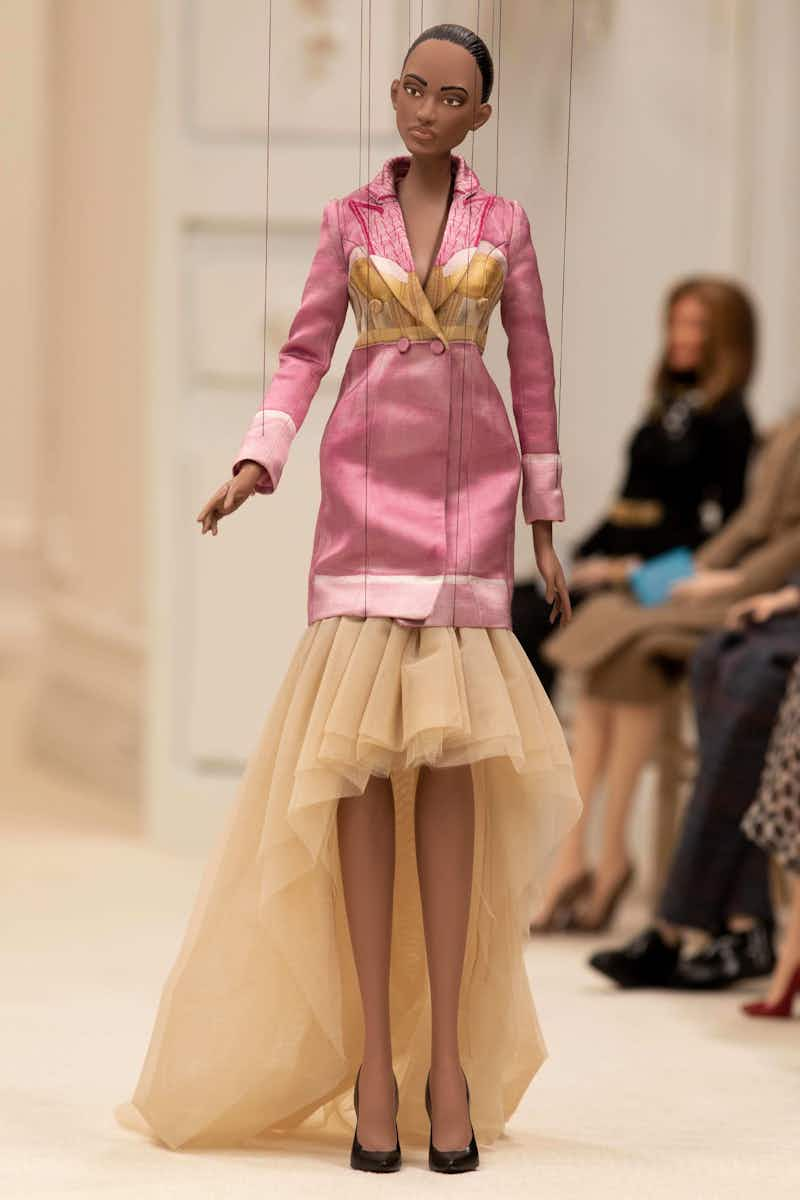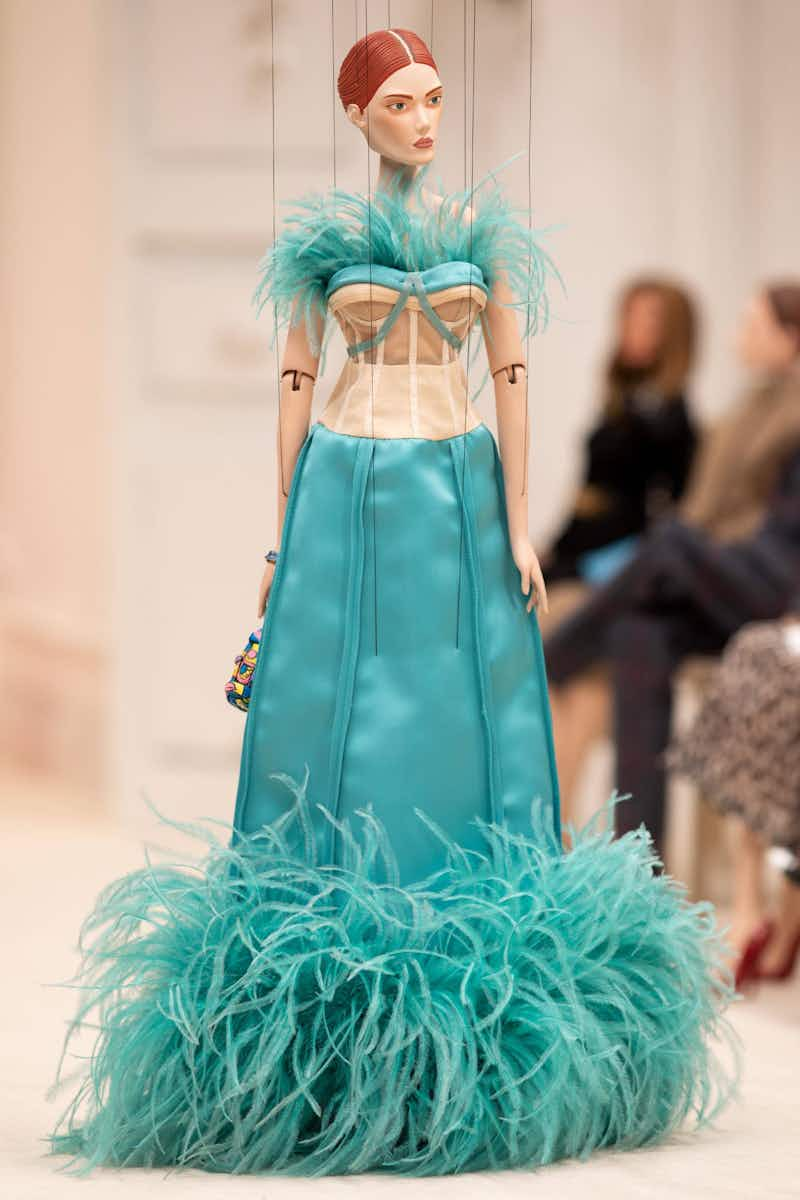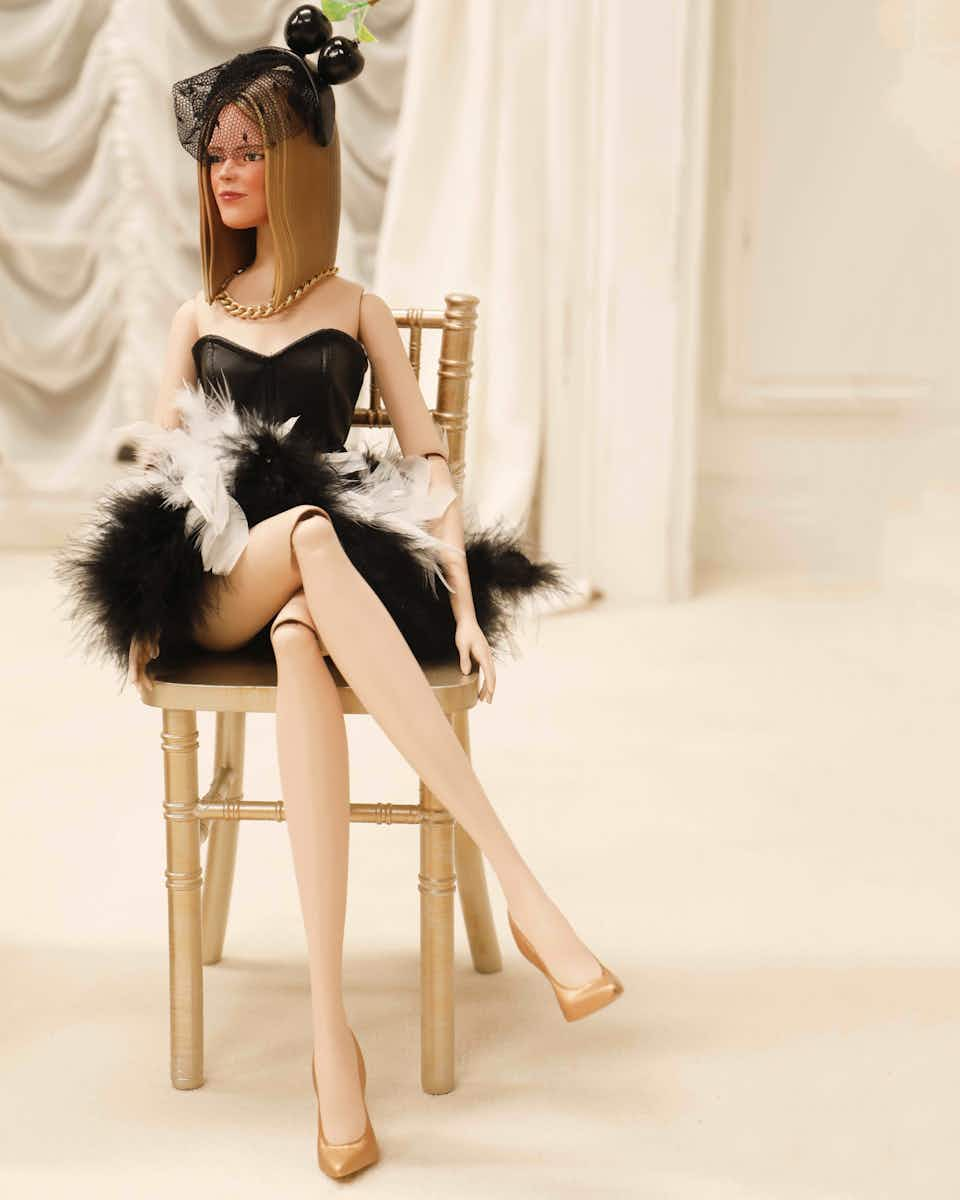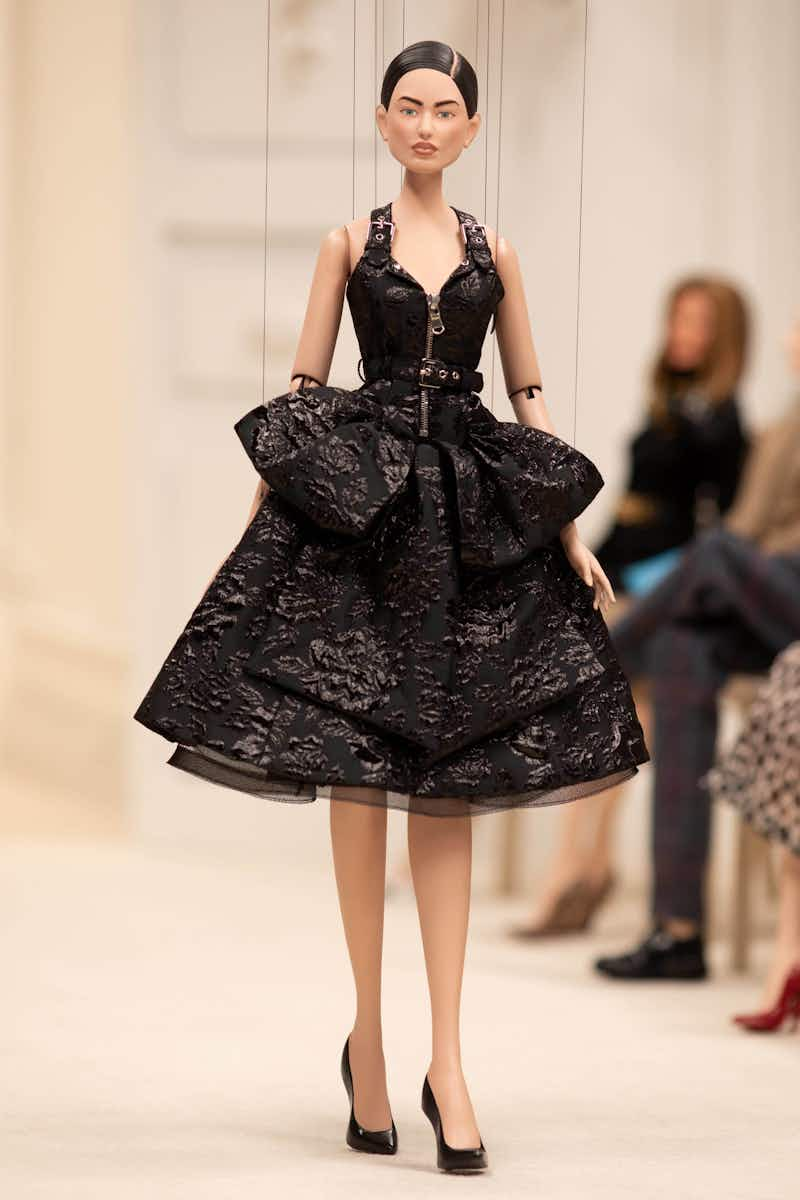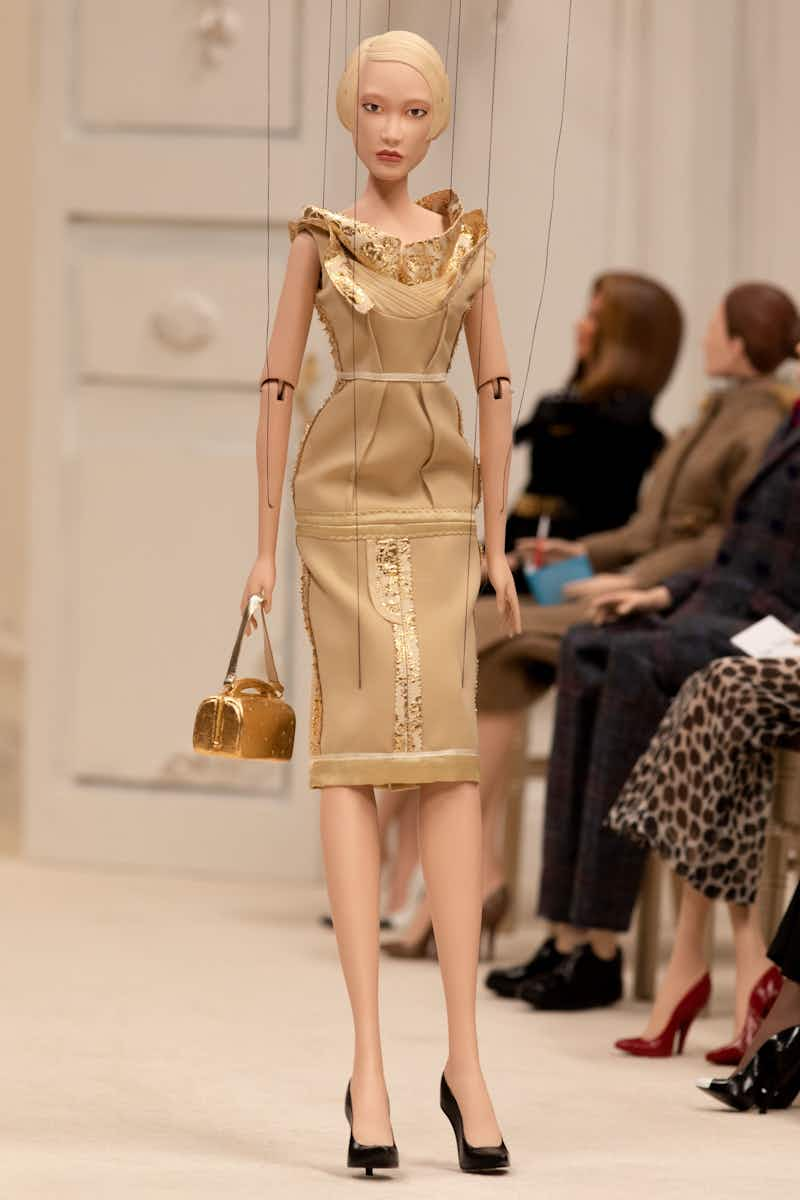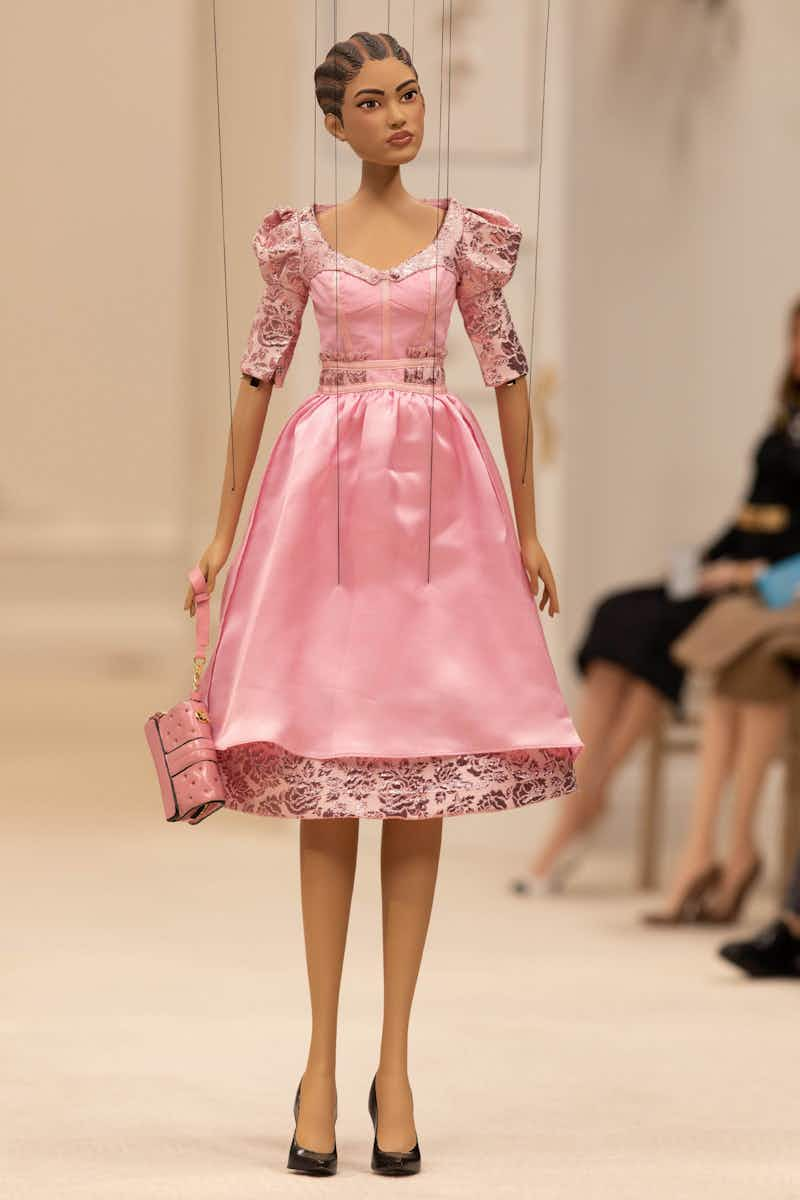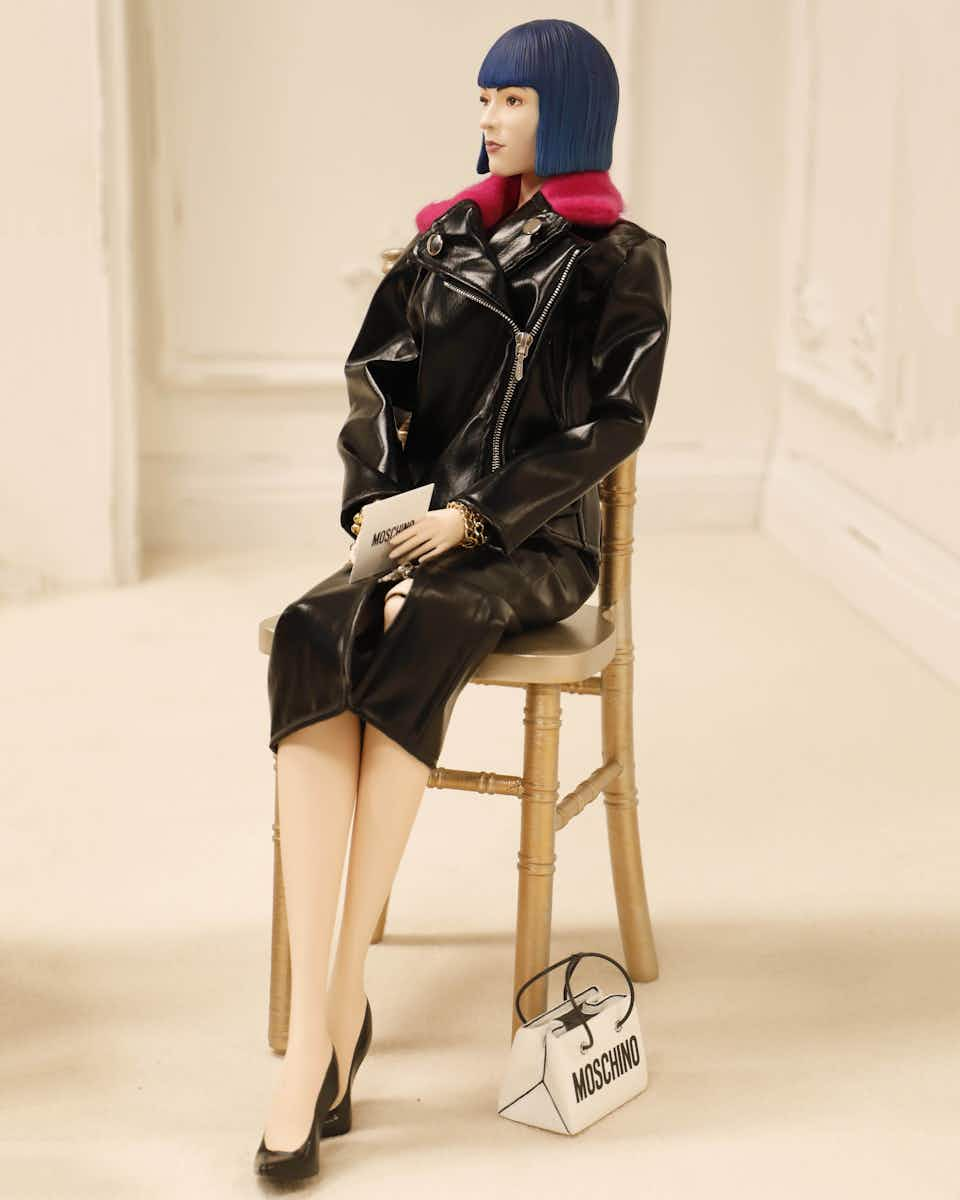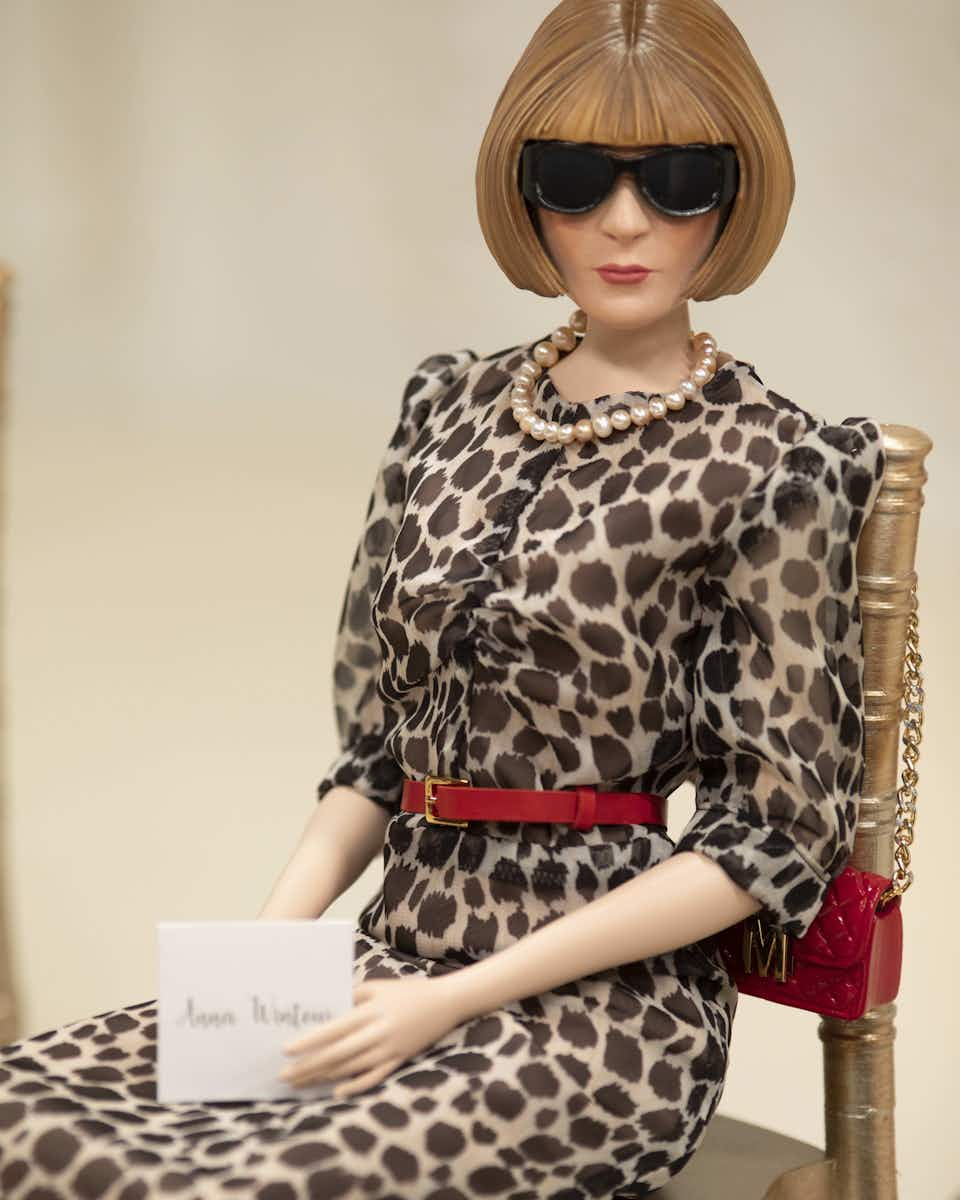 Hey Jeremy! Congratulations on a stellar collection.
Aww, thank you!
What's the past few months been like for you?
I want to find the positives, of course. We have to look at this as opportunities, not obstacles. If you treat it like that, I think that's the best way to come out of this!
Carlyne looked great in the adidas tracksuit. Did you have to ask Anna Wintour permission to turn her into a puppet?
No, but Anna and I are very chummy. She's actually receiving her marionette today.
Who's your favourite Muppet? Mine is Kermit.
I had the honour of being the very first designer in history to ever dress the most famous diva, Miss Piggy. As much as I love Janice, I am a slave to the diva and that diva for me is Miss Piggy.
Did she give you any advice?
The most amazing thing she gave me was a set of her iconic lavender gloves.
Who is your favourite person to see on your front row?
Sorry, there's an aeroplane flying over me. Life in Hollywood!

Mine's a little heartfelt. It's my mother because she comes to all my shows with my sister and often my nephew.
That's sweet. Who is your least favourite person?
[Jeremy pretends his connection has stopped]
Who are you hanging out with these days, Jeremy?
I had a slumber party with Miley [Cyrus] in Malibu a week ago. That was fun!
What did you talk about?
We talked about relationships, her new music, how long we've known each other… We had a great night, drinking a little champagne – at least I was drinking champagne. We watched a movie and fell asleep.
What movie did you watch?
What's the name of it… [Jeremy pauses to think… for a while]

It's got Jake Gyllenhaal in it. He gets a video camera and starts chasing police incidents to take to the local news.
Hmm…
It was like an indie film…
Nightcrawl?
Nightcrawl!
Jake Gyllenhaal is hot.
He used to ride next to me at SoulCycle in LA.
Tell me more.
He's very reserved and very sweet. You would always have to say hello to the person next to you as part of the class etiquette. He didn't give me Brokeback Mountain vibes in person, though.
Bummer. What music are you currently listening to?
I'm listening to Miley Cyrus! [Jeremy sings a line from Midnight Sky]
What a great song, right?
What ​'til you hear the rest of the album – it's amazing!
Have you listened to all of it?
It is unbelievable. You are going to love it.
Describe it in three words.
Un-bel-ievable. Can we break it into three words?
Fine, I guess. What are you doing this weekend?
I'm working on the next collection! That's the work and life I live. One down and the next pops up. It's like a subway train car.
Fashi-on, fashi-on.
When's fash-off?
It's been a pleasure, Jeremy.
Thank you so much, I appreciate it!

More like this