Kiko Kostadinov SS22: a sunset ode to lost summers

Opening London Fashion Week SS22, Deanna and Laura Fanning presented the easy-breezy wardrobe we wished we could have worn beachside this summer.
The idyll of a coastal getaway changes not only your headspace, but the clothes you throw on your back. They relax with the sea breeze, as fits become looser and textures catch the wind. Designed by Deanna and Laura Fanning, this is what Kiko Kostadinov​'s SS22 women's collection is all about. Sit back and relax. It's a holiday.

As models calmly walked down the runway in London last night, their final destination could well have been a wellness retreat on the Balearic Islands. Space-dyed knits were in abundance, either wrapped around torsos as asymmetrical cardigans styled upside down or lining the edges of equally off-kilter cut outs on other garments. Paired with tailored trousers in hues of juicy orange and dusky sand, the result was less scruff, more painfully cool surfer, with shell necklaces adding the finishing touch to the out-of-office-ness.

The sea-theme carried on later, too, with small shells aligned to create polka dots from afar on wrap skirts, paired with oversized but understated blazers that made way for the beach-foraged embellishments. Elsewhere, blazers in orange and dusty lilac were paired with matching trousers, either with inside out pockets or layered under lightweight skirts for a casual statement. Summer's staple fabrics were used throughout the entire collection: silk, satin, linen, chiffon, crisp cotton – all the textures that feel especially lush on salt-baked skin.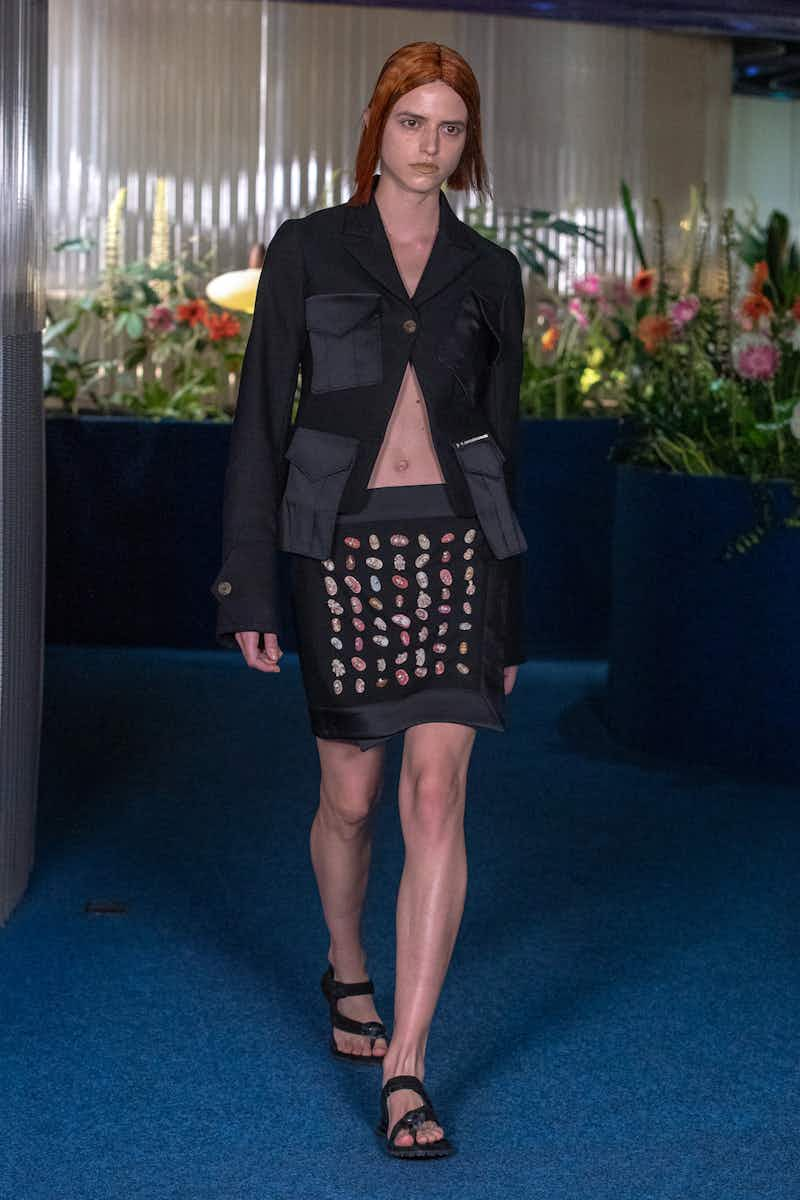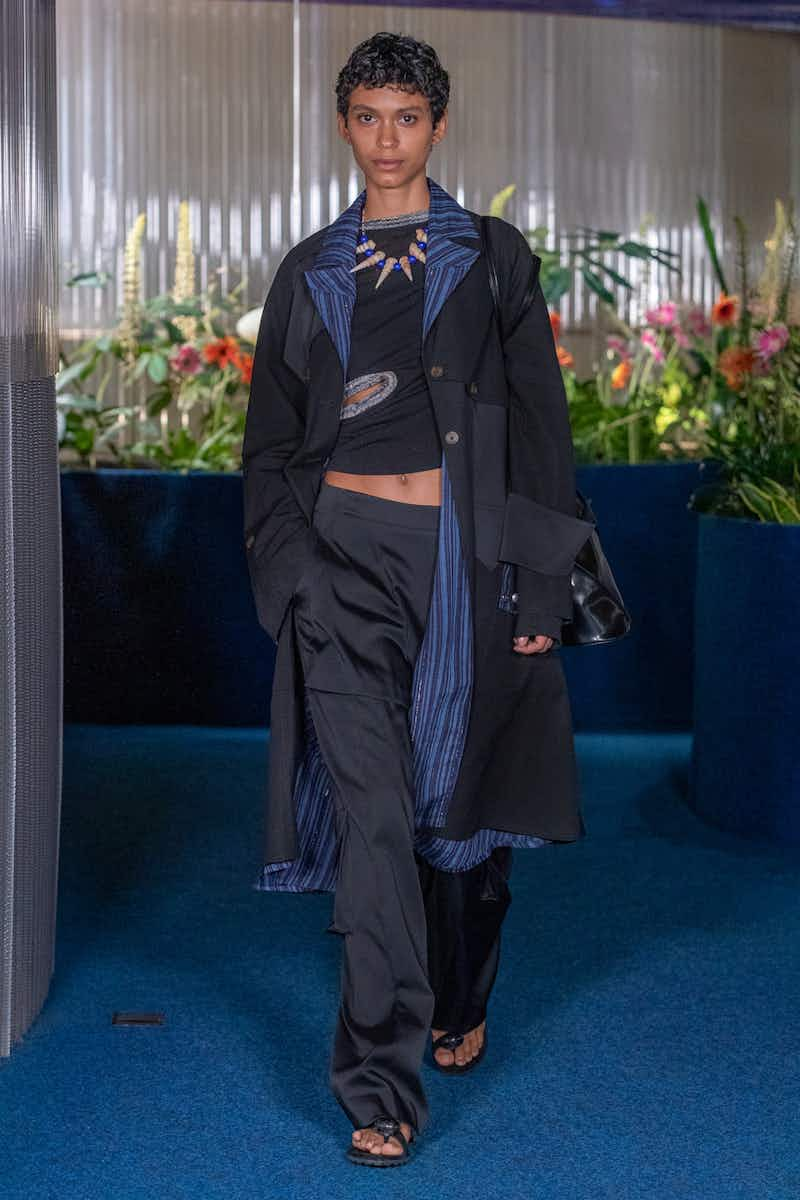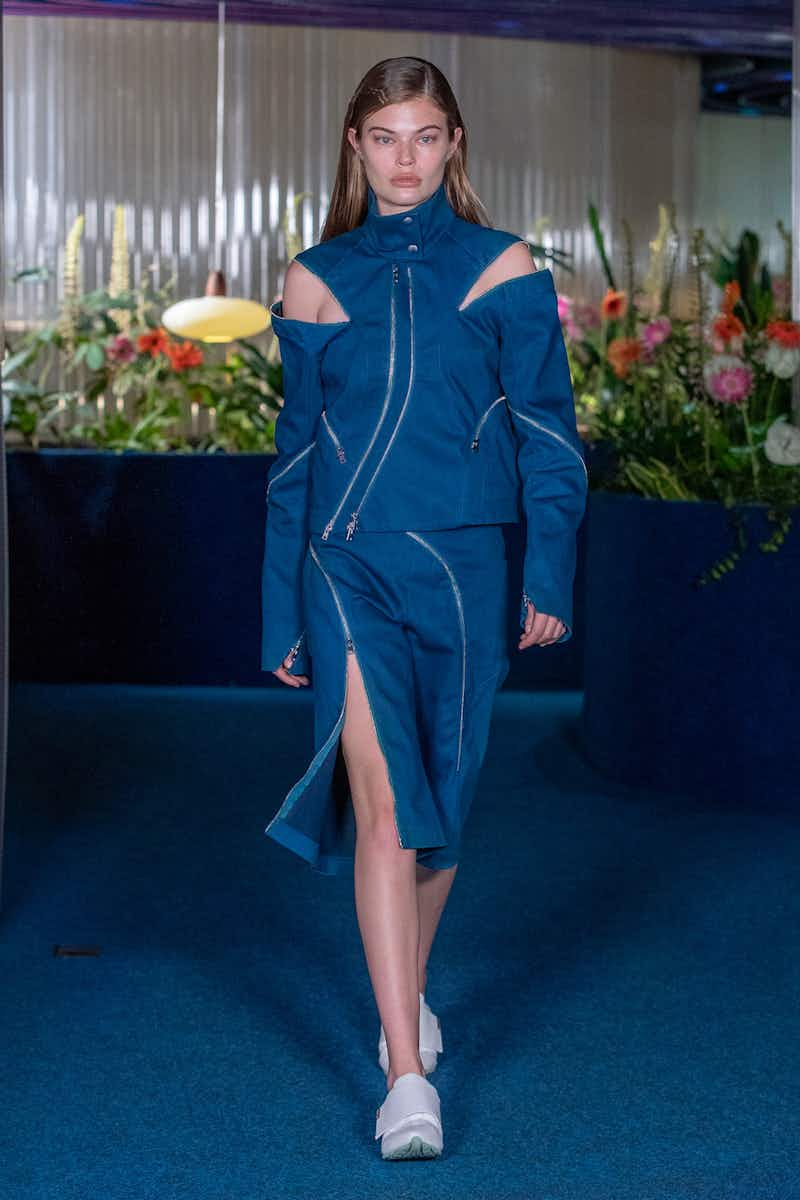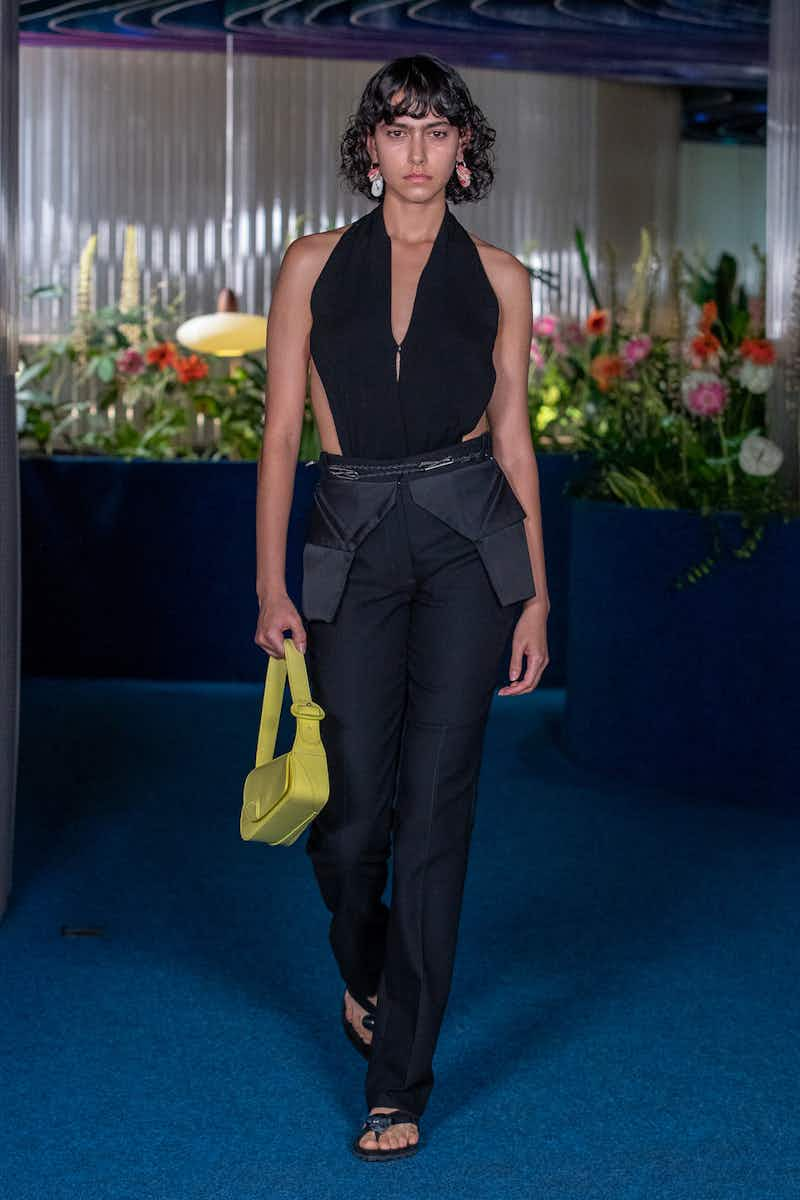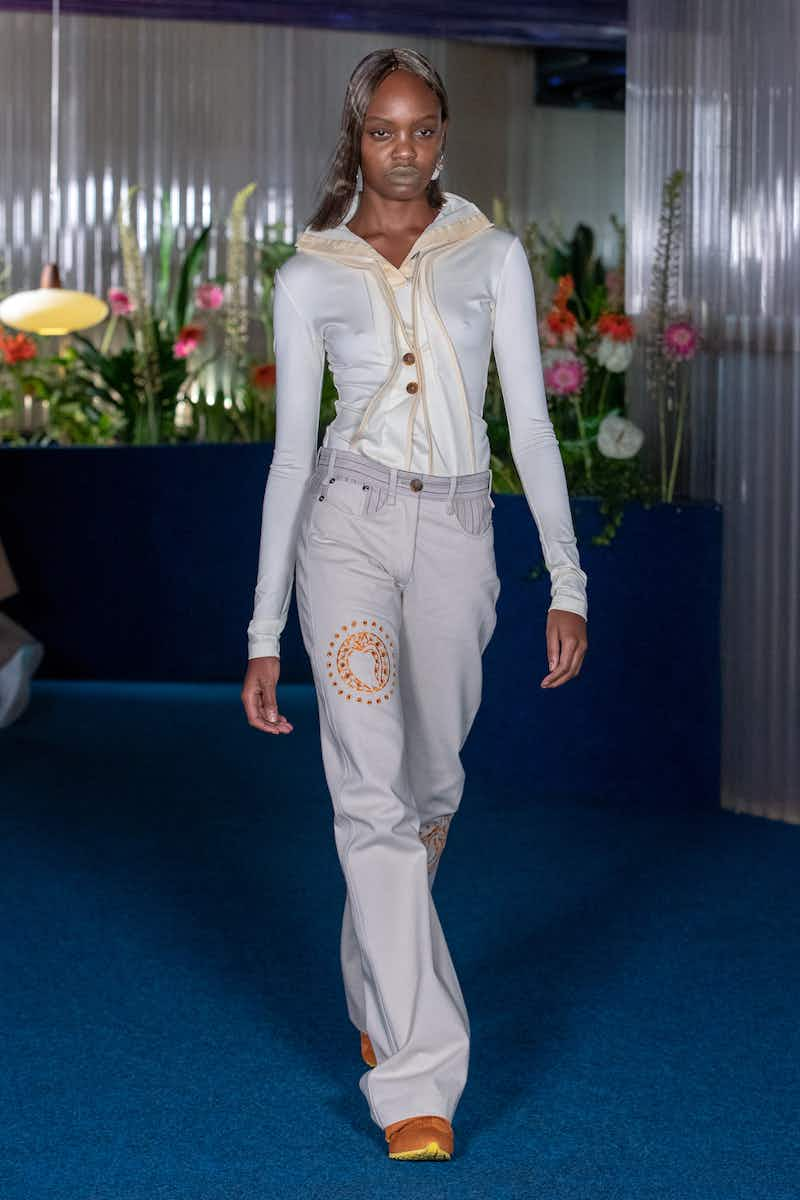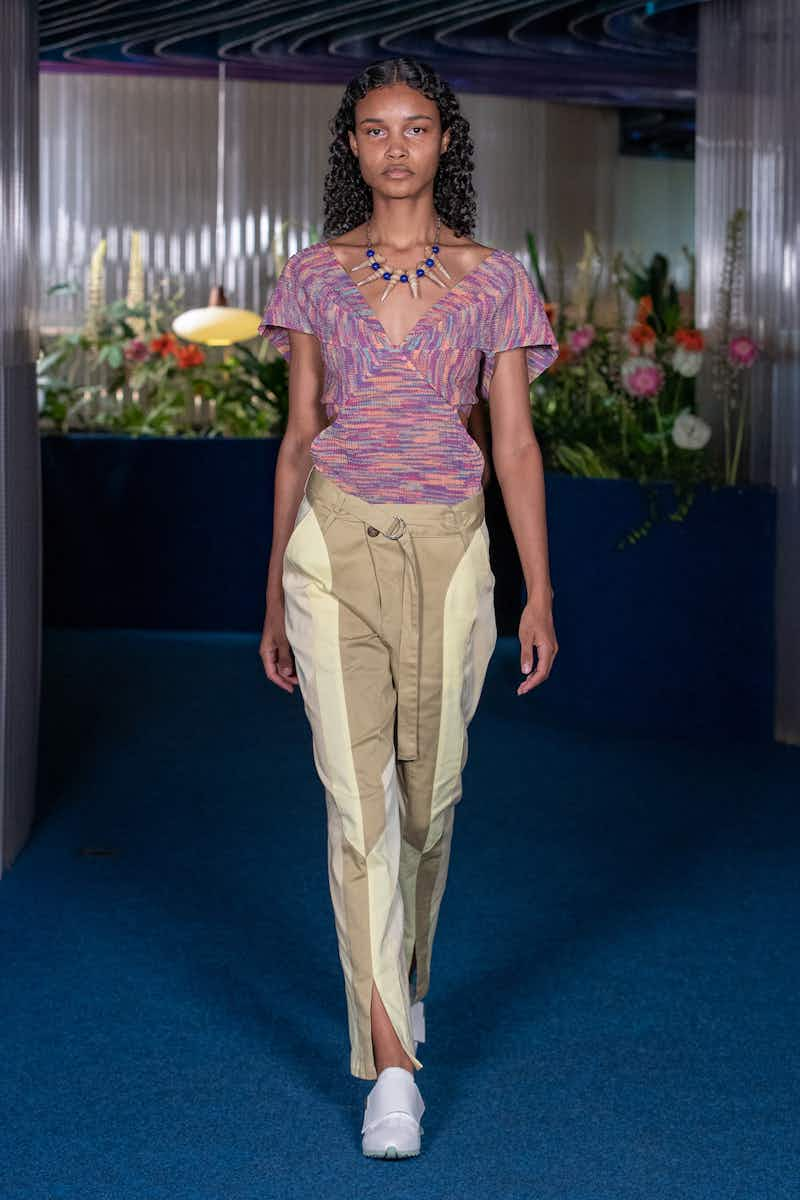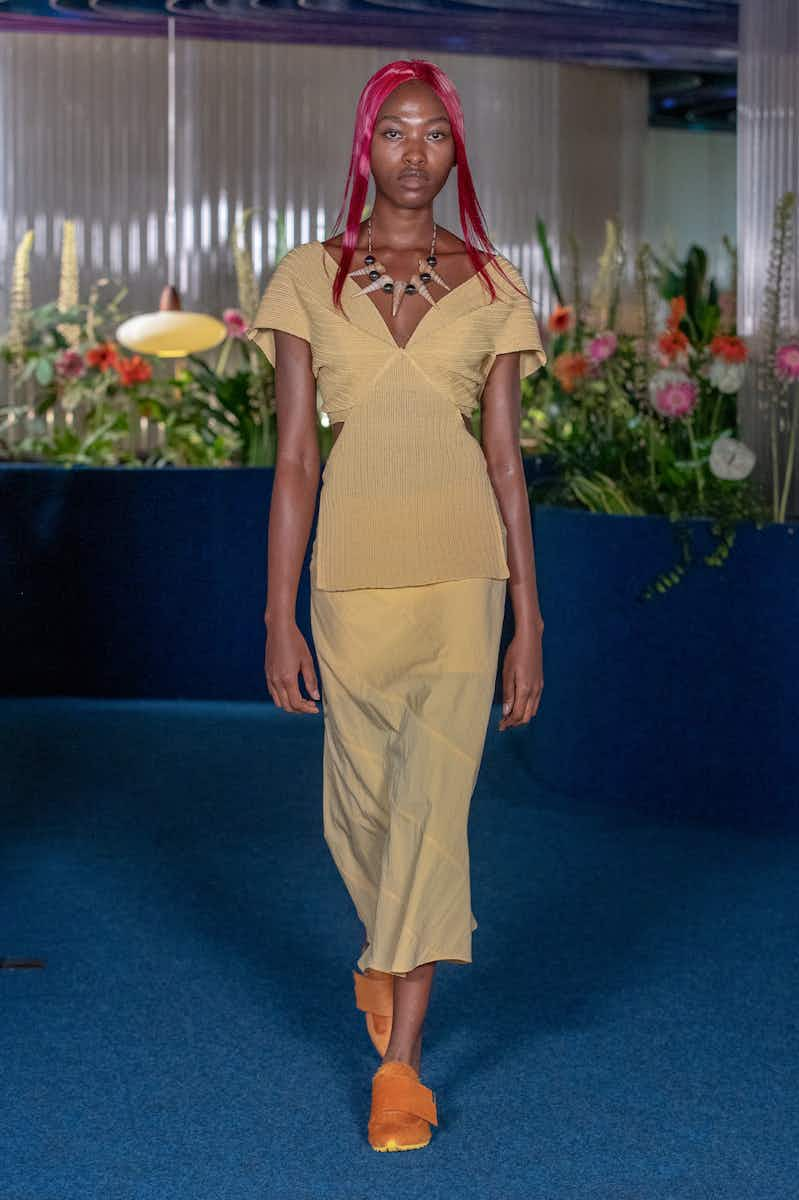 The collection's accessories will surely be coveted by the fashion pack, too. A lemon bucket shoulder bag with helter skelter piping provided a bold contrast to an orange sleeveless blazer, while the brand's classic Trivia bag was reimagined in new shades and textures to match the sunset colour palette of the collection.

Meanwhile, a swipe of orange or turquoise both above and below the eyes pulled the looks together on some models; on others, a shade in between khaki and sand blotted out lips. Skin was as it should be on holiday, fresh and glowing, while blunt cut hair was slicked down and back, with the occasional streak of colour.

If there was ever a collection to make you pine for the lost summers of the past two years, it's this. Life's a beach at the best of times.


More like this