Kiyoko Odo wants you to keep your wig on during lockdown

The master mane tamer shares four exclusive hair sculptures with The Face.
Japan-born, London-based hair artist Kiyoko Odo is a master mane tamer. Just look at her slime green, slicked back bobs, fiery red jagged mops, and tennis-ball-yellow buzz cuts for Junya Watanabe's SS19 collection, or her adorable high-ponytail bunches for Face cover star Rosalia.
Odo honed her skills on the job: she jumped straight into a role assisting at 19-years-old and has since racked up a laundry list of creative accomplishments for her ability to dye, coif, twist and chop hair. In a 27 year-long career, she's created jet-black micro-bowlcuts for Balenciaga, spun barristerial-leaning wigs for Kiko Kostadinov, fashioned tight Little Bo Peep curls for Yuhan Wang, and shot with heavyweight photographers Juergen Teller and Tim Walker.
After eight weeks of botched-at-home bleaching and slap-dash cuts, we tapped Odo to create four lockdown masterpieces to save our never-ending bad hair days. These spectacular ​'dos are inspired by 18th Century Pouf hairstyles, and the rainbow iconography of the NHS support.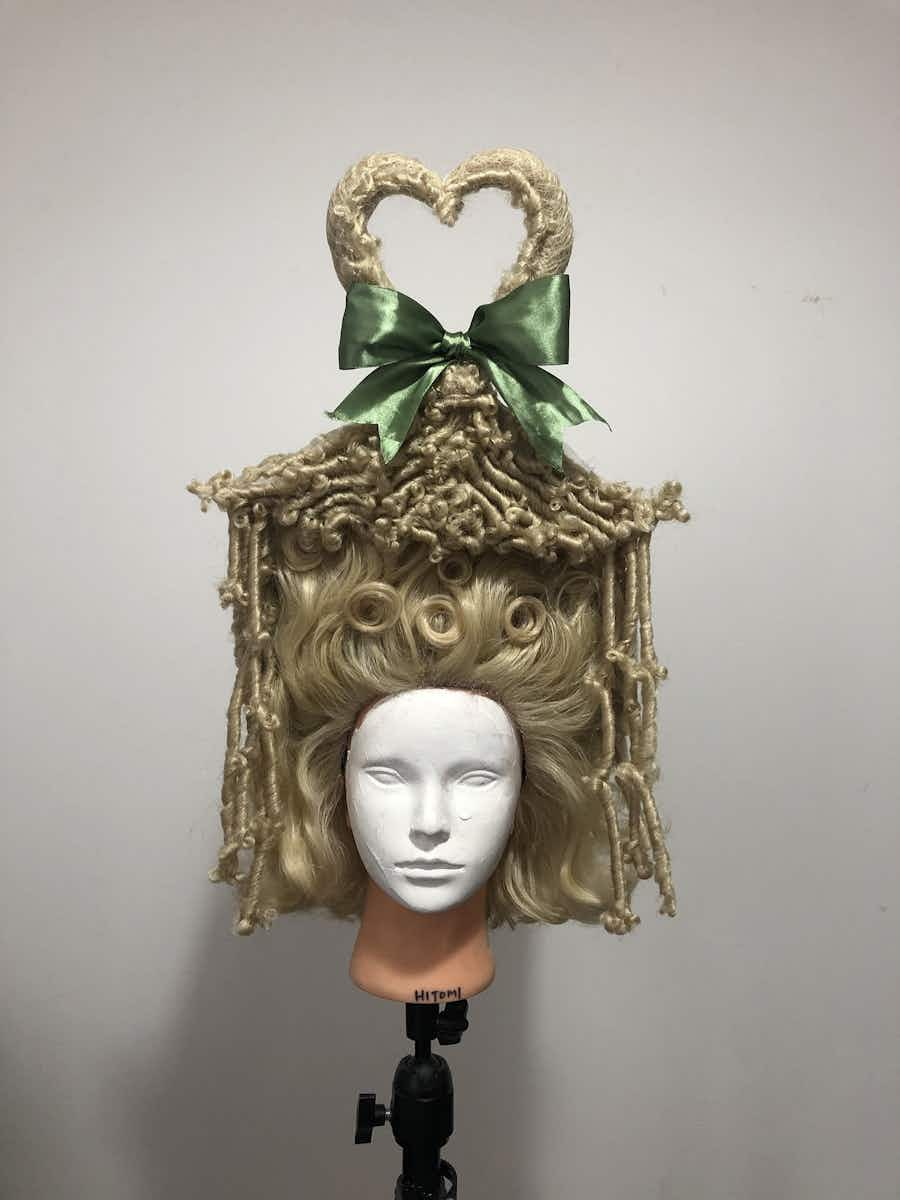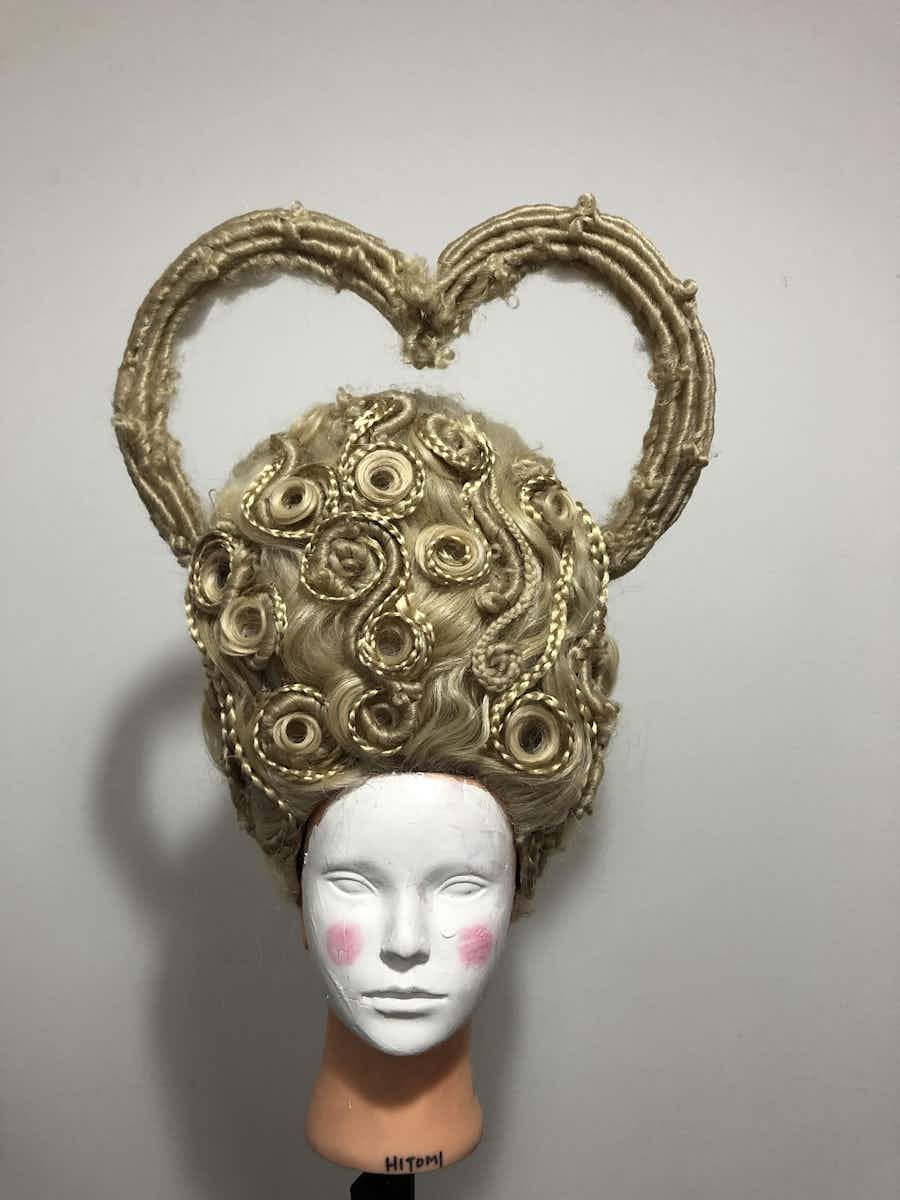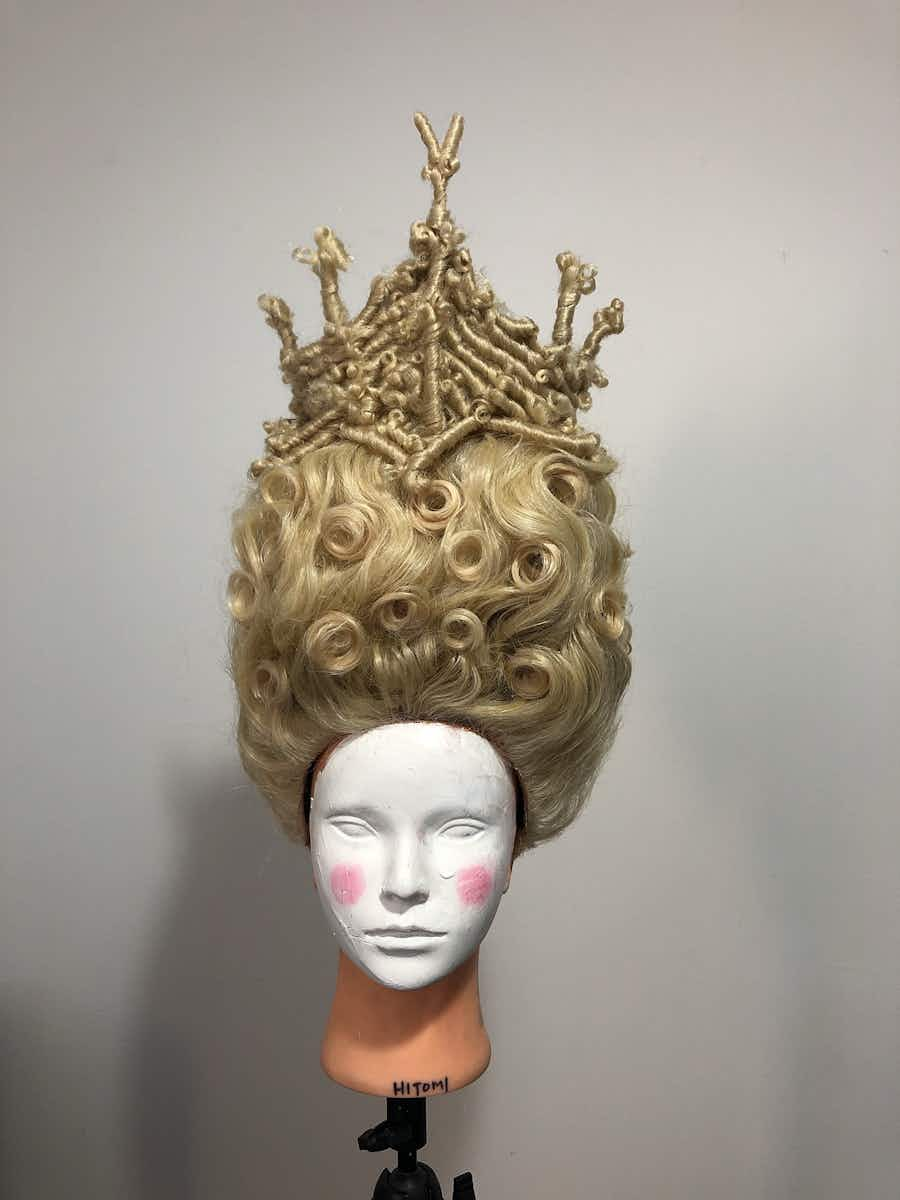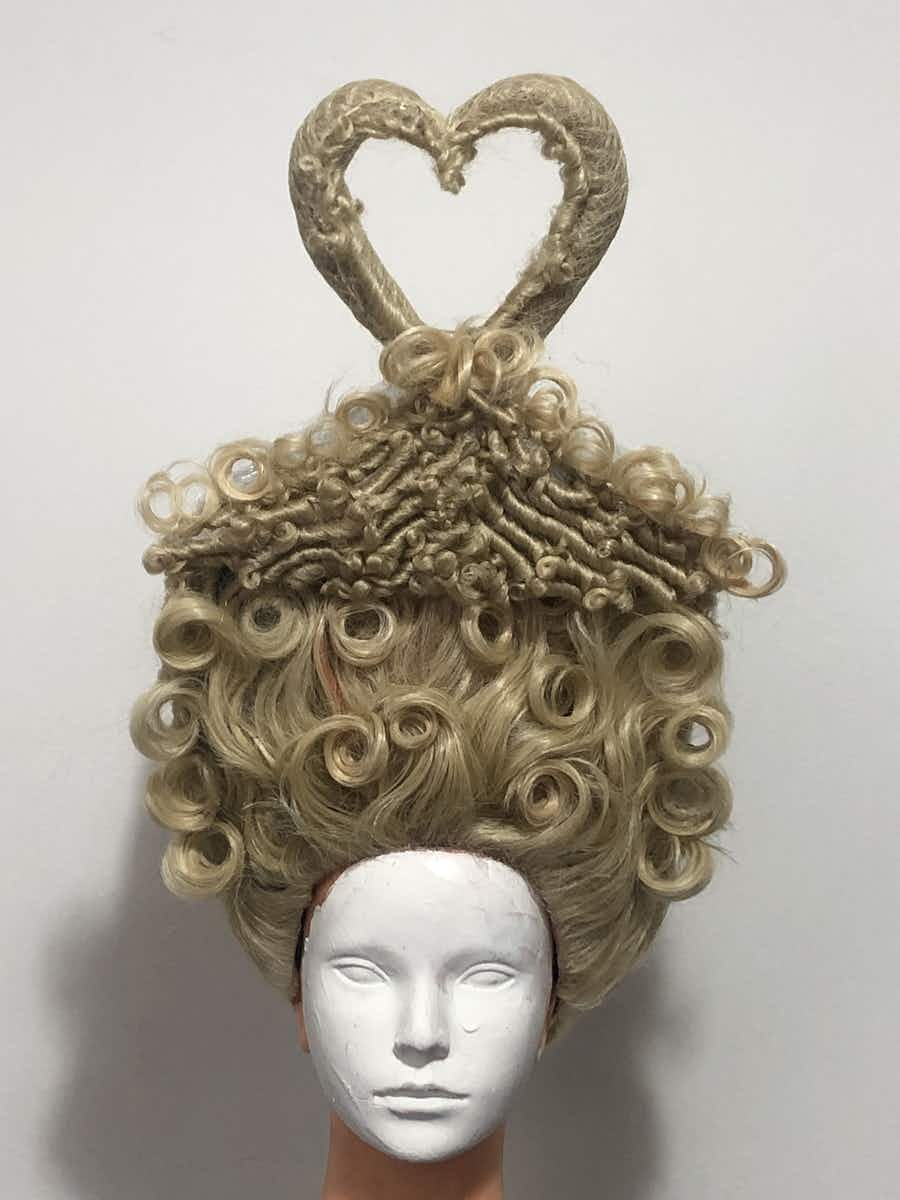 When did you first fall in love with hair?
When I saw Katsuya Kamo's work. I was lucky enough to work with him in the early days of my career.
Which fashion shows have allowed you the most creative freedom in your career?
I probably could say it is Junya [Watanabe]. I can honestly say that after doing Junya I found who I am and the direction I wanted to go in. When I worked with him I couldn't see the clothes before making the wigs so I could make anything. It is all freedom. That built my imagination up and my creativity to the next level. I still appreciate him for giving me that opportunity.
Can you describe the process of creating the wigs you've crafted for The Face?
I based the wigs on something with meaning for this situation in lockdown. I was inspired by the stamp on Instagram: ​"Stay at home for the NHS". In the 18th century, [the French] invented the ​"pouf" hairstyle where they would build the hair high with over the top decoration. This gave me the idea to build a home and rainbow heart on the top.
Have you tried out any DIY hairstyles on yourself while in lockdown?
I did a few braids in my fringe with extensions using some old materials and added a few stones and shells to my hair.
How else are you keeping busy?
Lots of nice food from the fishmongers. Daily YouTube workouts or bike rides. I've also got lots of creative books on flower arrangements and ceramics that I love to read. The last book I read was a Japanese book called Kinkakuji by Yukio Mishima. I'm not a fan of watching films or Netflix – I prefer Japanese manga comics.
Finally, who would you most like to see in one of these?
I'd love to see Tilda Swindon with these wigs on.

More like this