Liam Hodges falls down the Y2K rabbit hole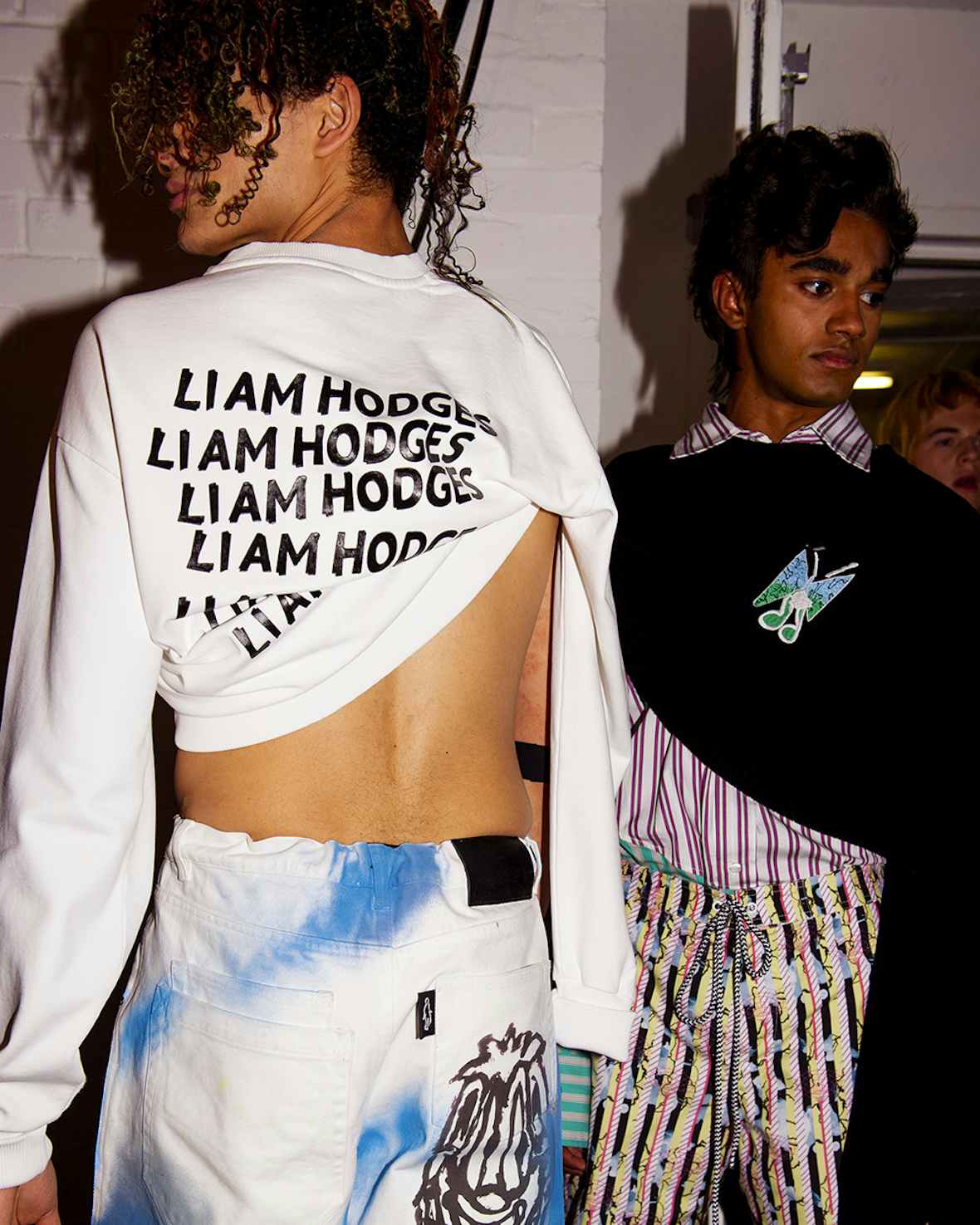 The collection looked to an early internet aesthetic to take us firmly into the future.
WHAT WAS THE SET LIKE?
This season, Liam Hodges translated his psychedelic, chopped and screwed signatures into art, as set designer Louis Gibson teamed up with the artist Alfie Kungu to create bulbous, hand-crafted sculptures. At the rear of the stage was a stylised butterfly that echoed the work of Niki de Saint Phalle, while models weaved in and out of giant flowers in primary colours that were littered up and down the runway, hypnotically choreographed by movement director Ryan Chappell. It was yet another example of the more upbeat take on men's dressing that has coloured the season so far.
WHAT WERE THE REFERENCES?
It seemed that Hodges had been spending some time looking at the early internet aesthetic of ​'90s rave flyers for graphic inspiration. A Möbius strip of digitally rendered grids came with the slogan ​"the future keeps coming", while a series of t‑shirts came out with funnels that spelt ​"meltdown". There was also a hoodie that spelt out the Liam Hodges name over and over in something that resembled internet source codes: was Hodges looking back to his early inspirations at the label to find a new way of taking us into the future?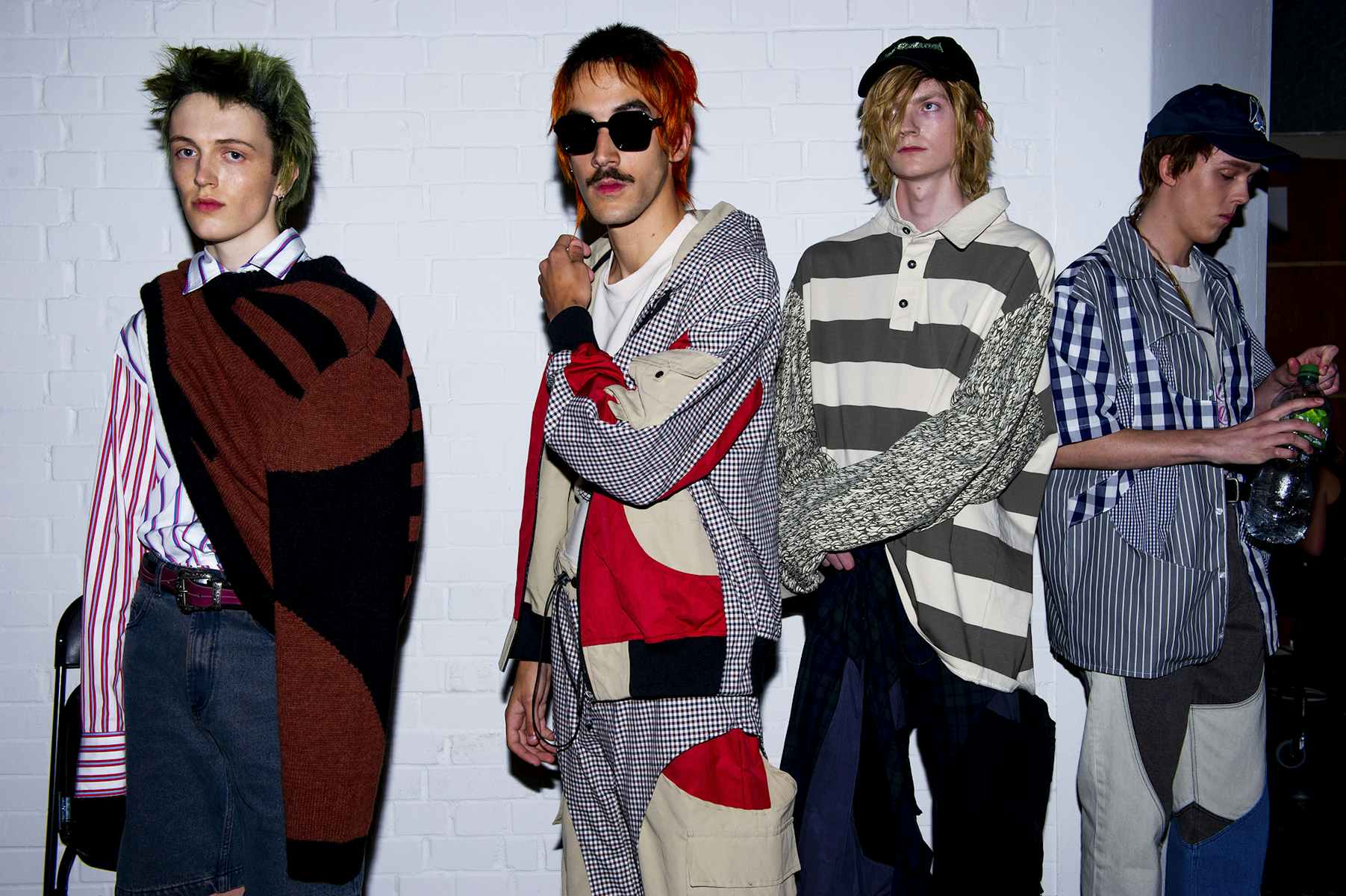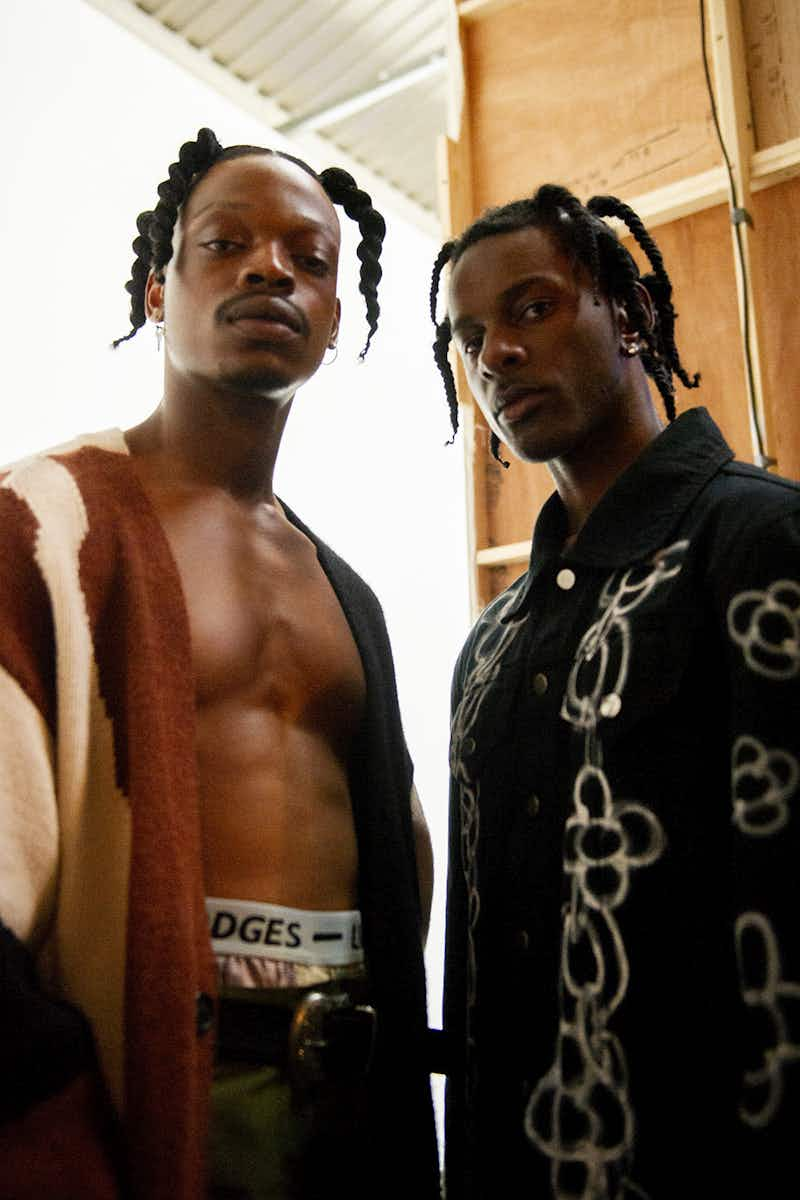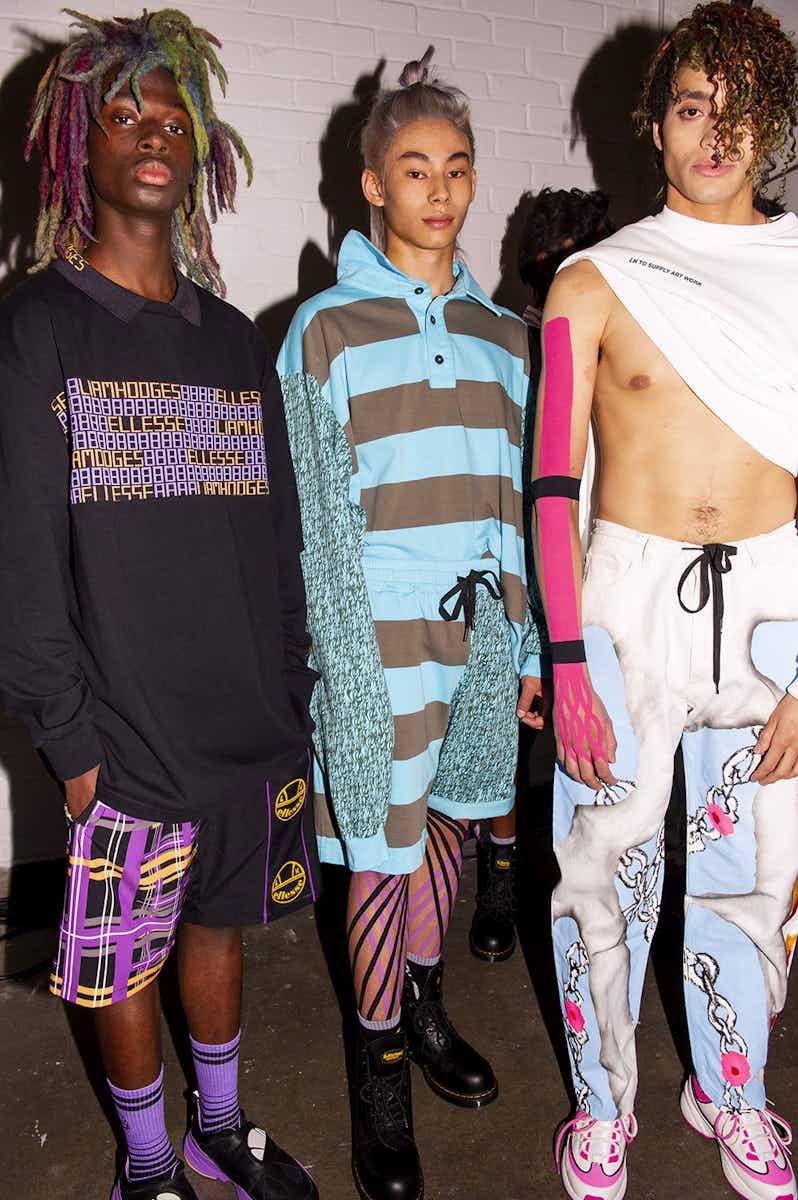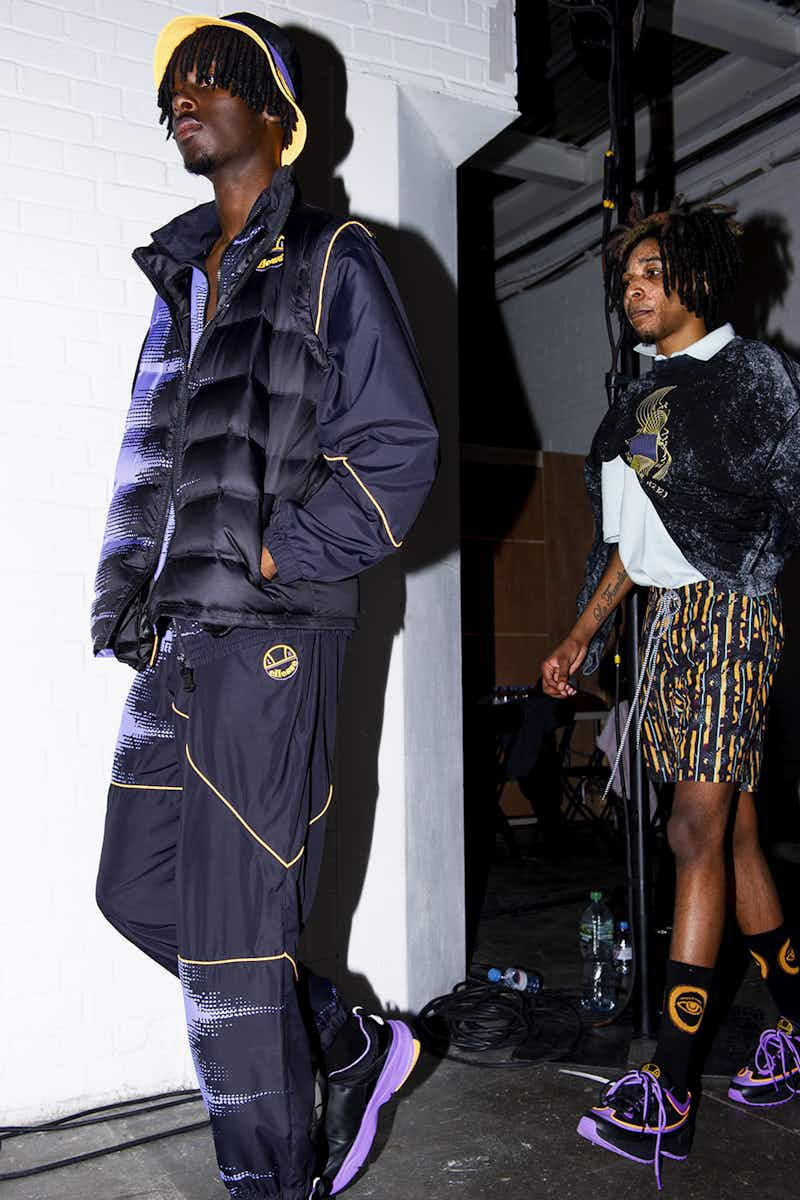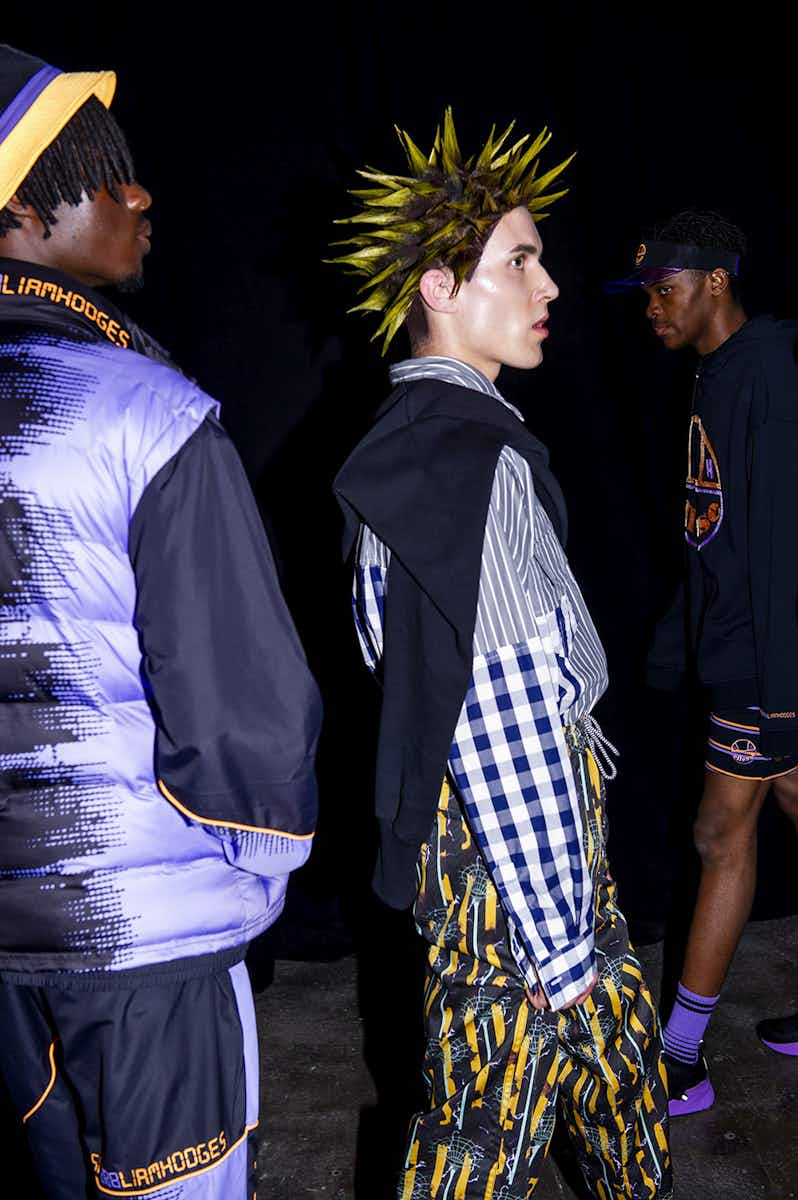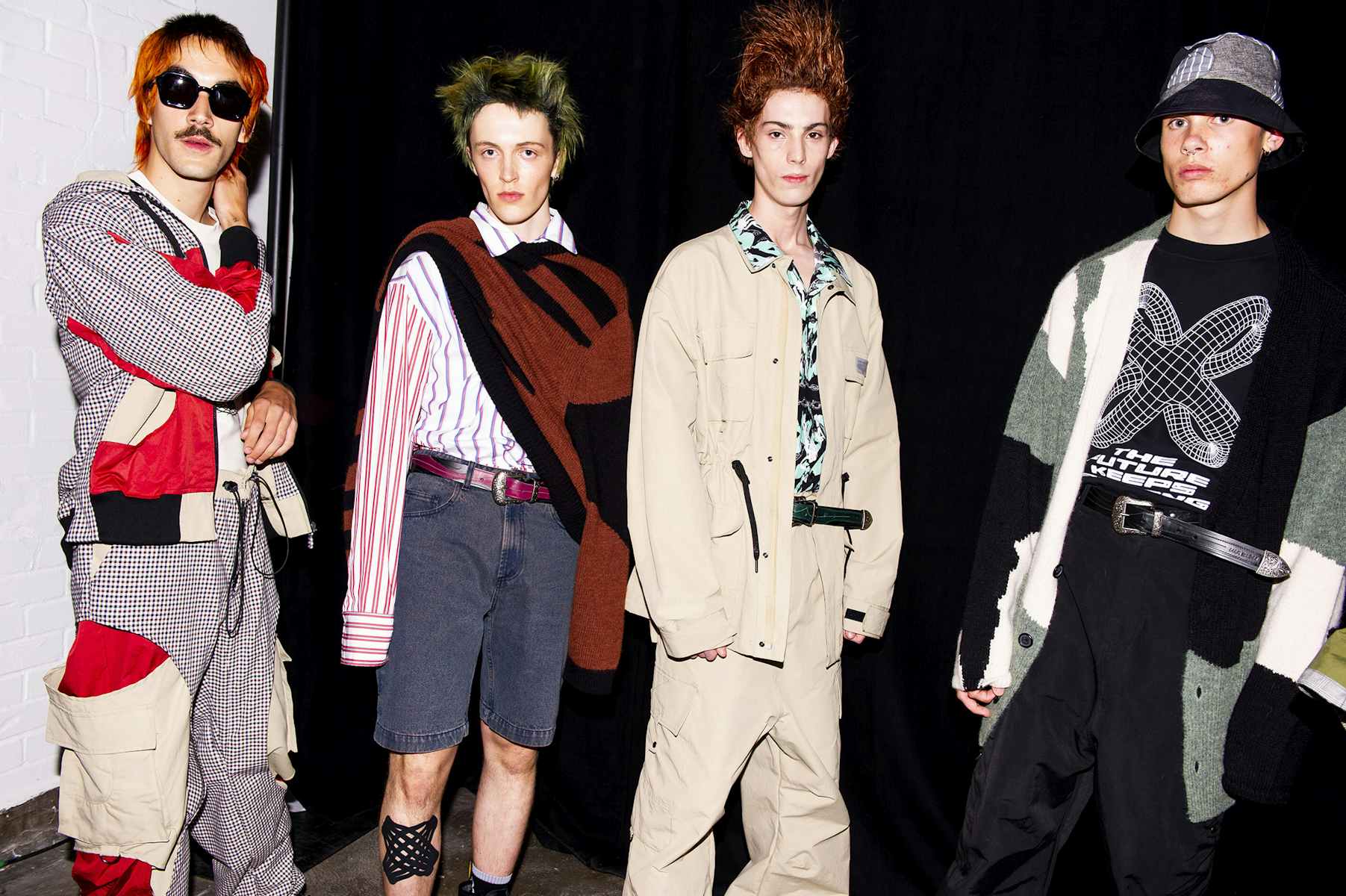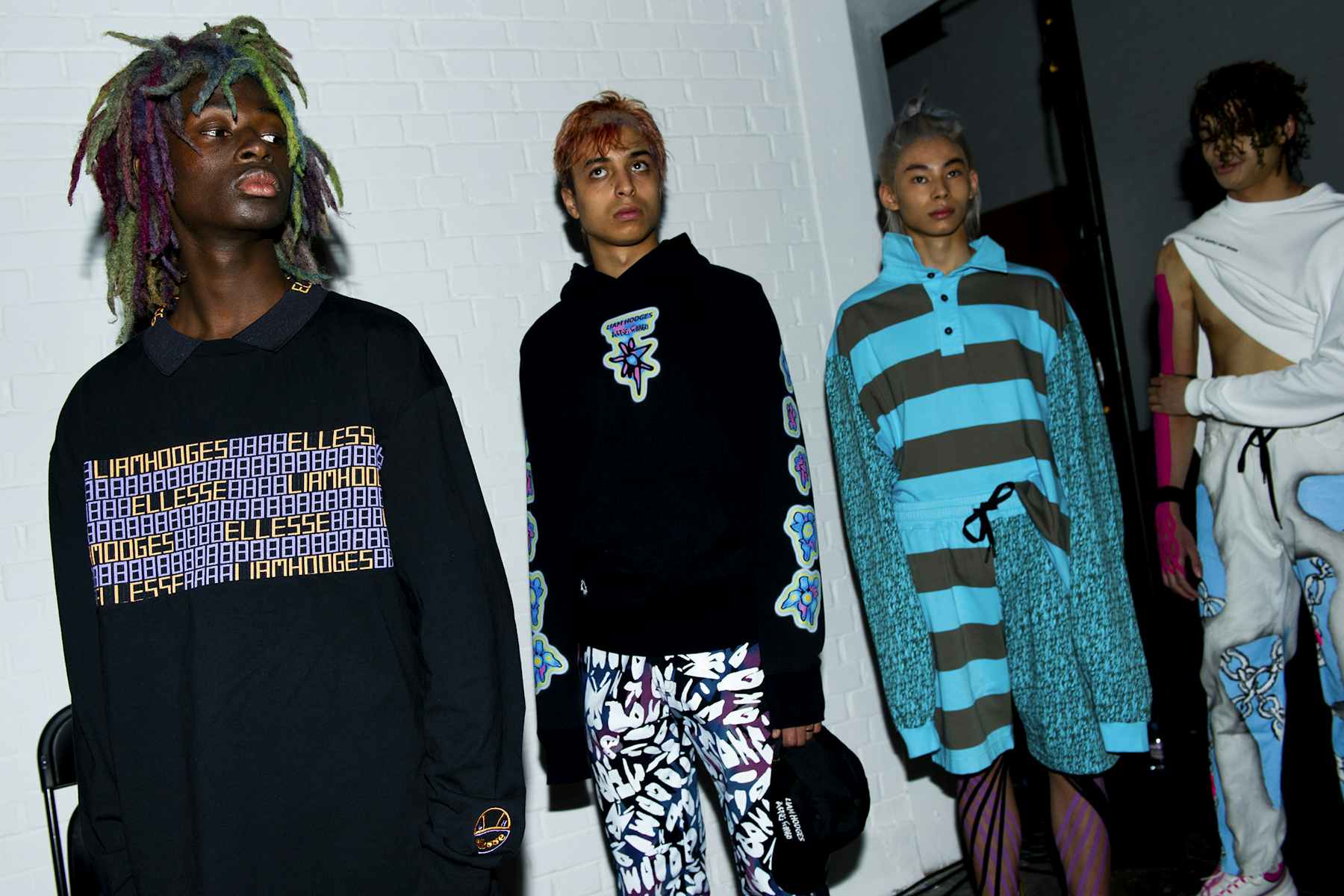 WHAT WAS THE HIGHLIGHT?
A series of looks in light pastels towards the end of the show balanced the previous digitally-inspired chaos with something a little sweeter. We've got our eye on a Western-style jacket in white that was printed with stylised pink poppies and washed out paintbrush strokes in black and sky blue. A springtime walk in the park, but make it fashion.
WHAT ABOUT HAIR AND MAKE-UP?
In keeping with Hodges' surrealistic outlook, the hair and make-up were brilliantly off the wall. Rockabilly up-dos were crafted to stand up to almost a foot high (with the help of liberal amounts of hairspray, we imagine) while one model came out with a head covered in Liberty spikes in a sludgy green, in another nod to the collection's cyberpunk spirit. The best looks, however, were the models who had their faces tied up with string and sellotape, warping their facial features like glitching digital images. Next summer, it seems Hodges wants you all tied up.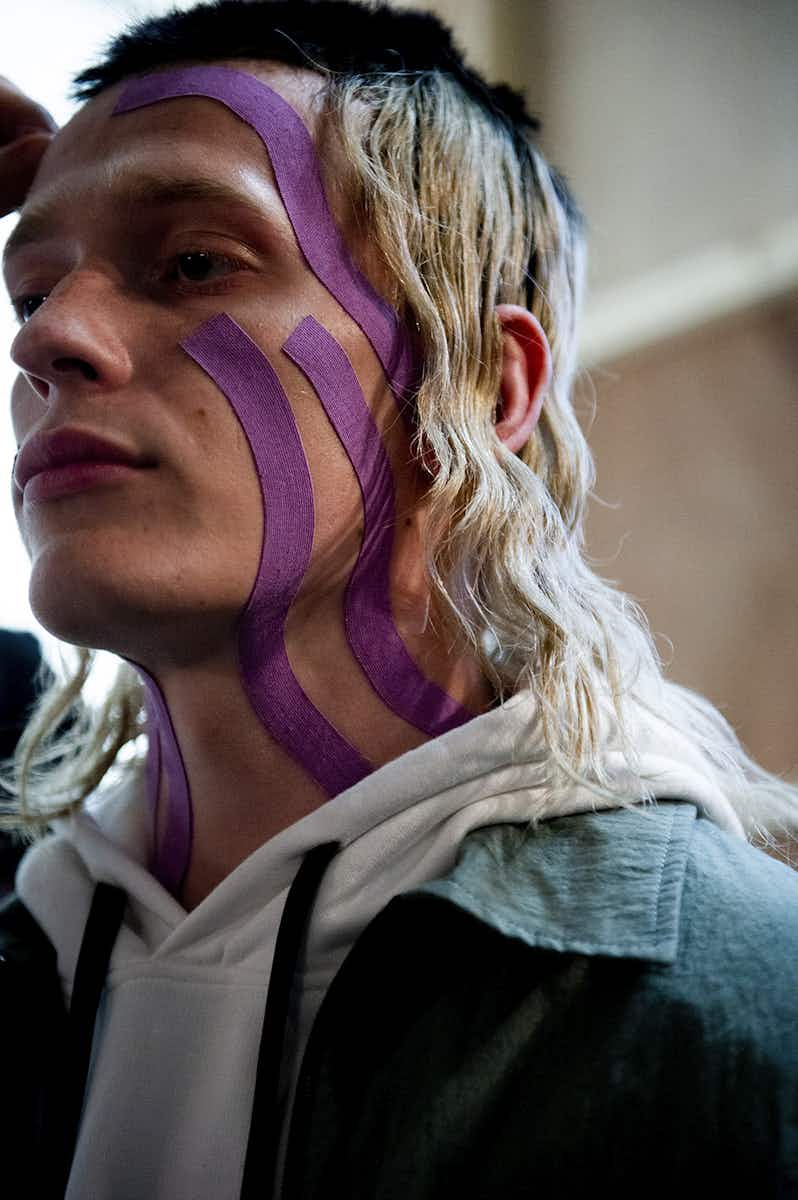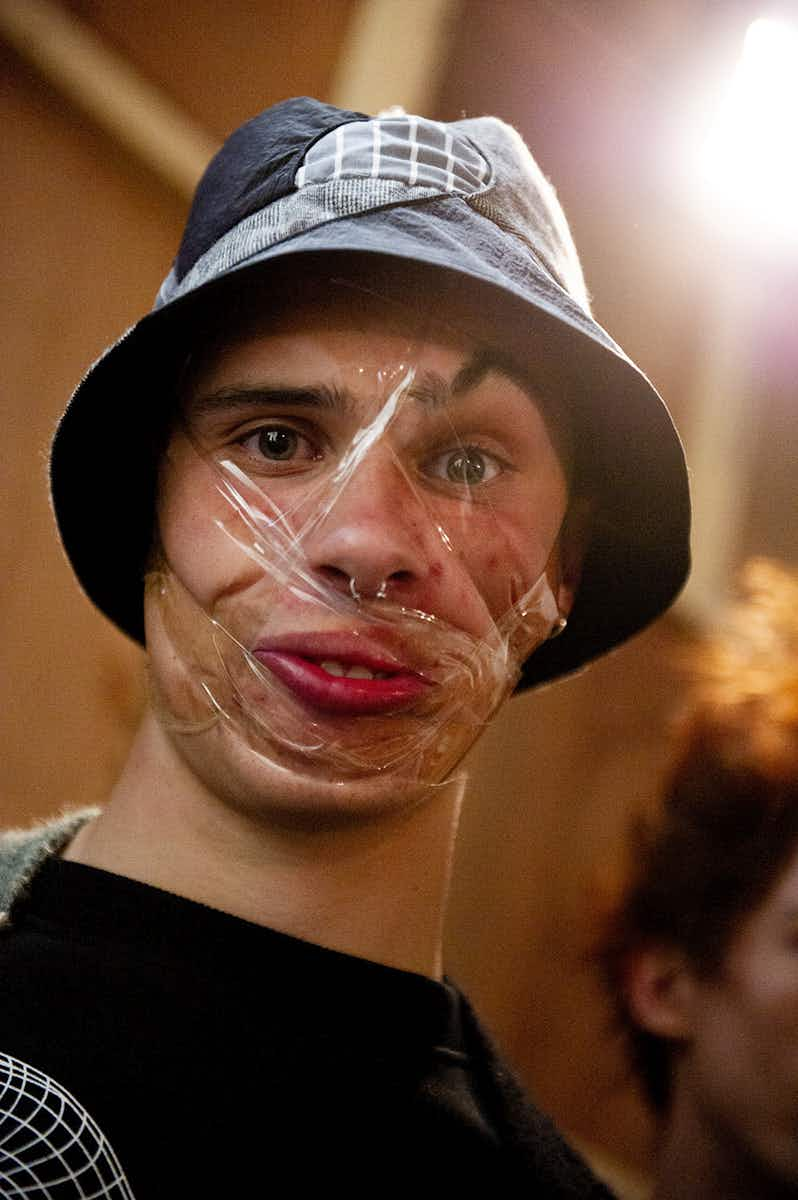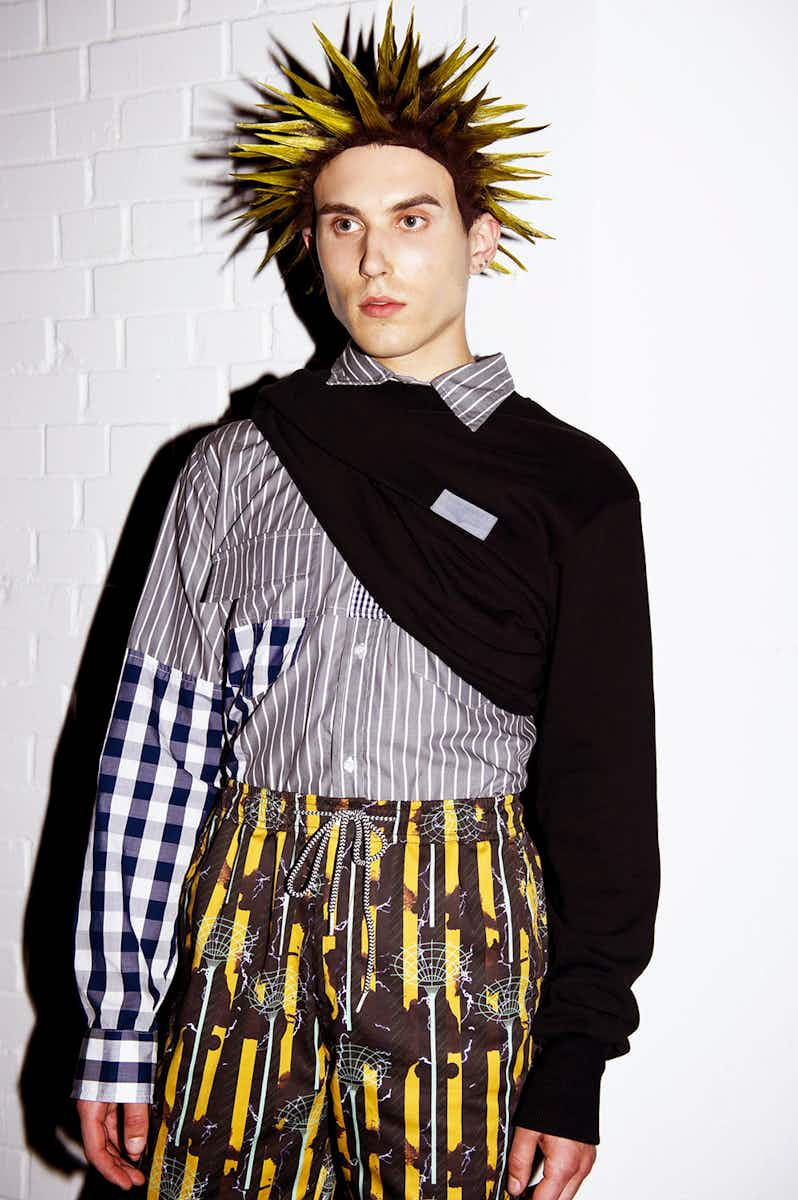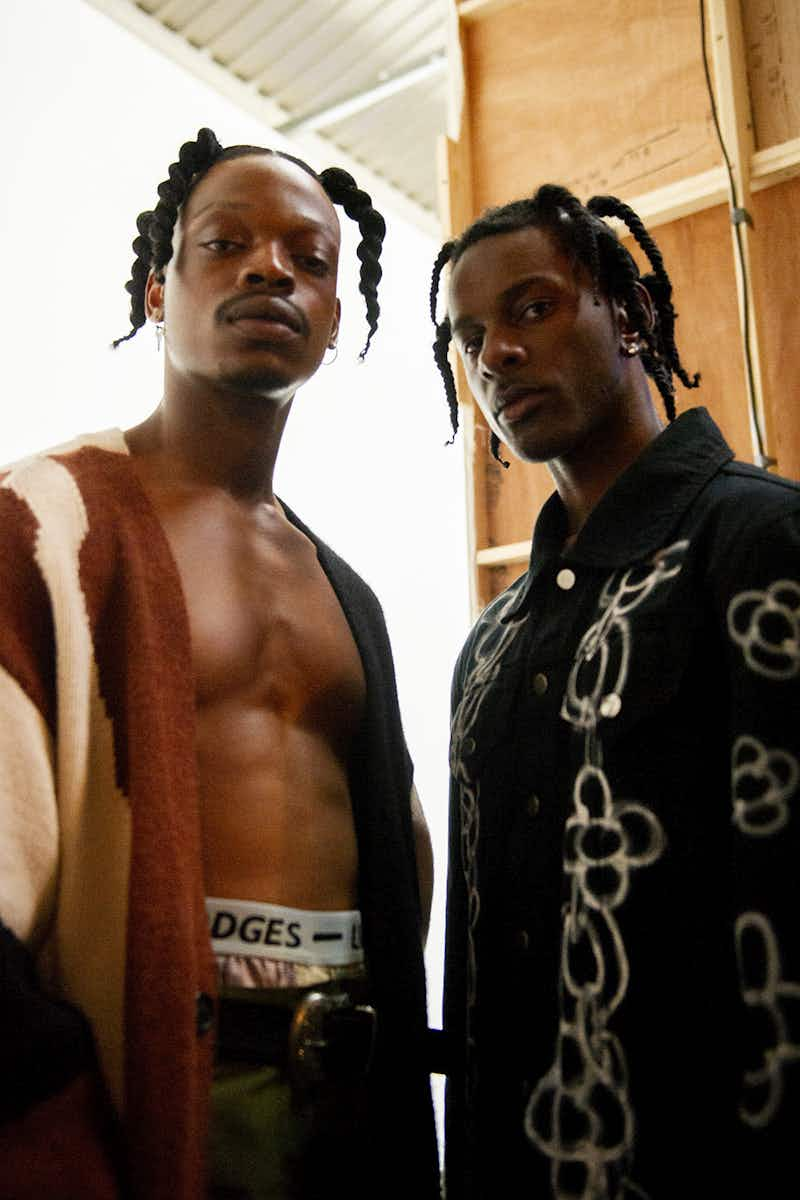 More like this