Louis Vuitton AW21: is there life on Mars?

Nicolas Ghesquière's latest venture into the unknown unfolds the mind-bending possibilities of a space-age future.

From his breakout collections at Balenciaga to his now eight-year tenure at Louis Vuitton, the ace up Nicolas Ghesquière's sleeve has always been his ability to take us back to the future – seamlessly time-hopping across the centuries, before blending various sartorial elements together in new and unexpected ways. And this season, it seems Ghesquière was looking even further ahead (and indeed, even further back) than usual: from the ruins of ancient Greece, to the recent landing of NASA's Perseverance Rover on Mars, and the possibilities of life in space.
It makes sense that for a designer as restless as Ghesquière – and perhaps more importantly for a house like Vuitton that is so closely associated with the spirit of travel – that a year stuck in Paris would leave him itching for the most fantastical forms of jet-setting imaginable. And where better to find yourself transported to far-flung locales (while remaining within the safety of your own city) than in the halls of the Louvre, which houses hundreds of thousands of objects and artworks from every corner of the globe?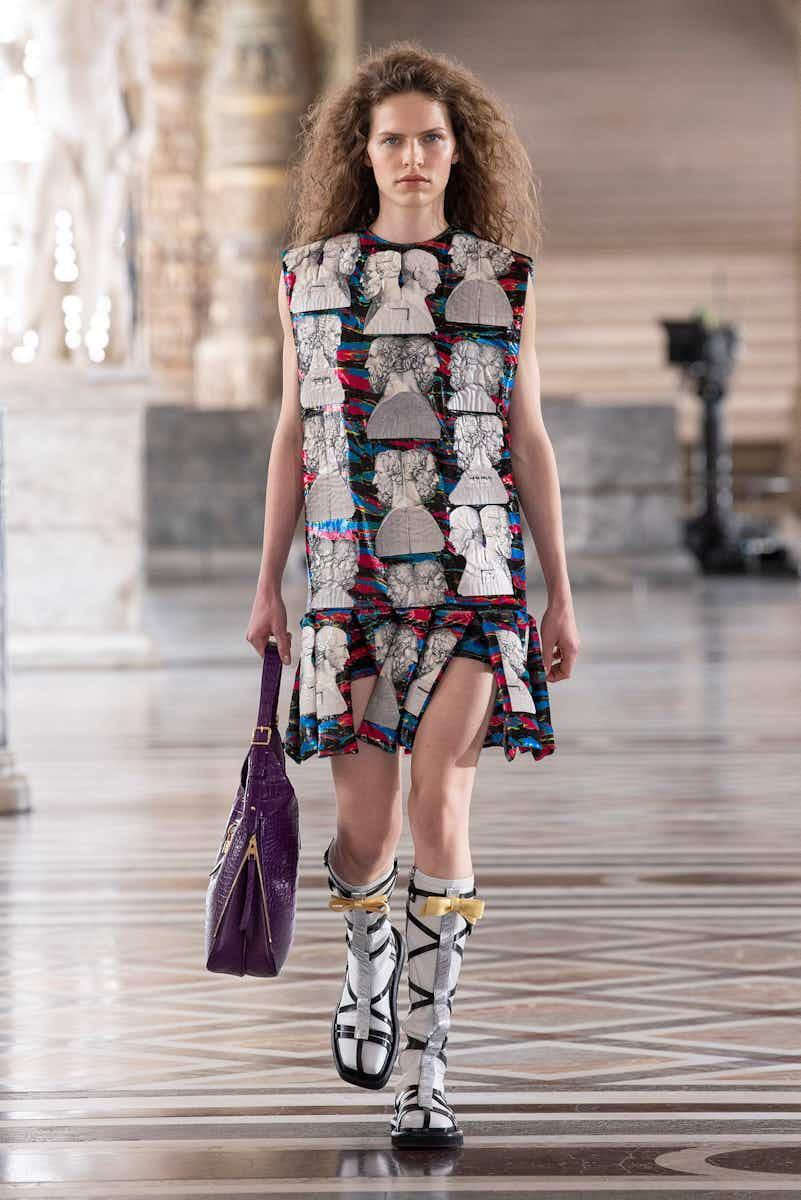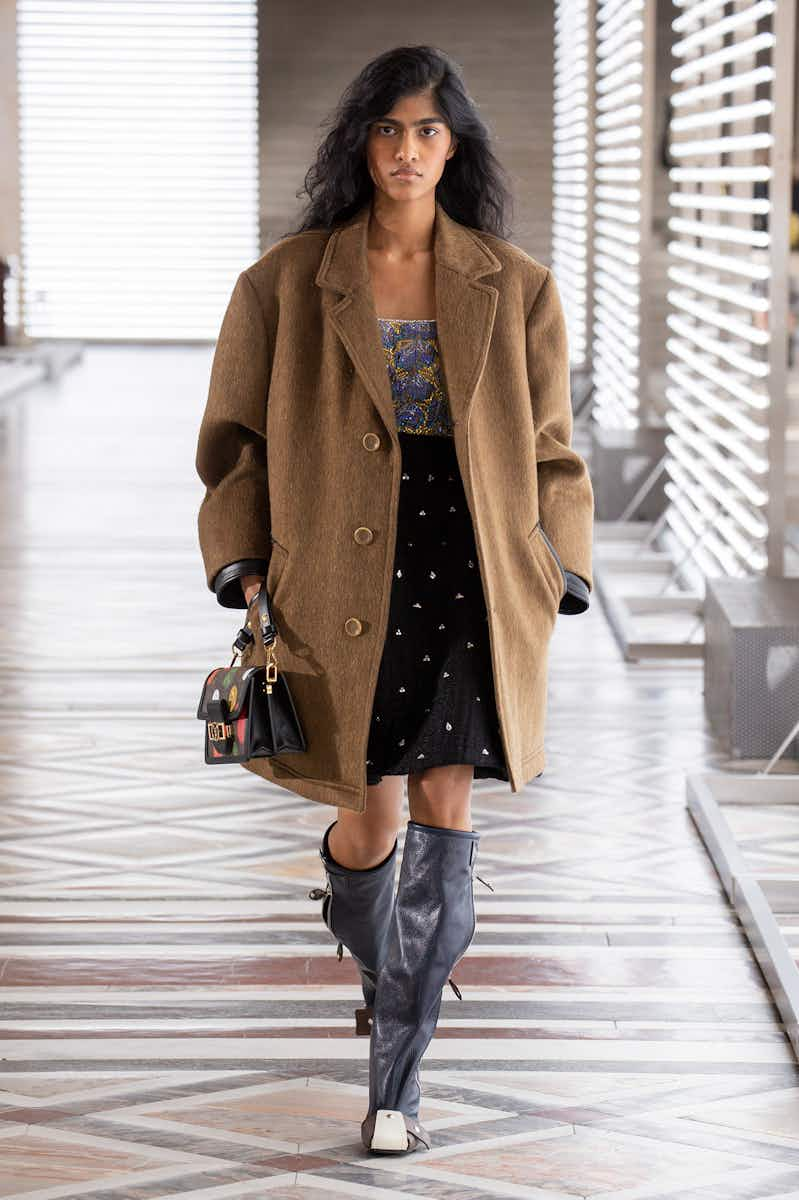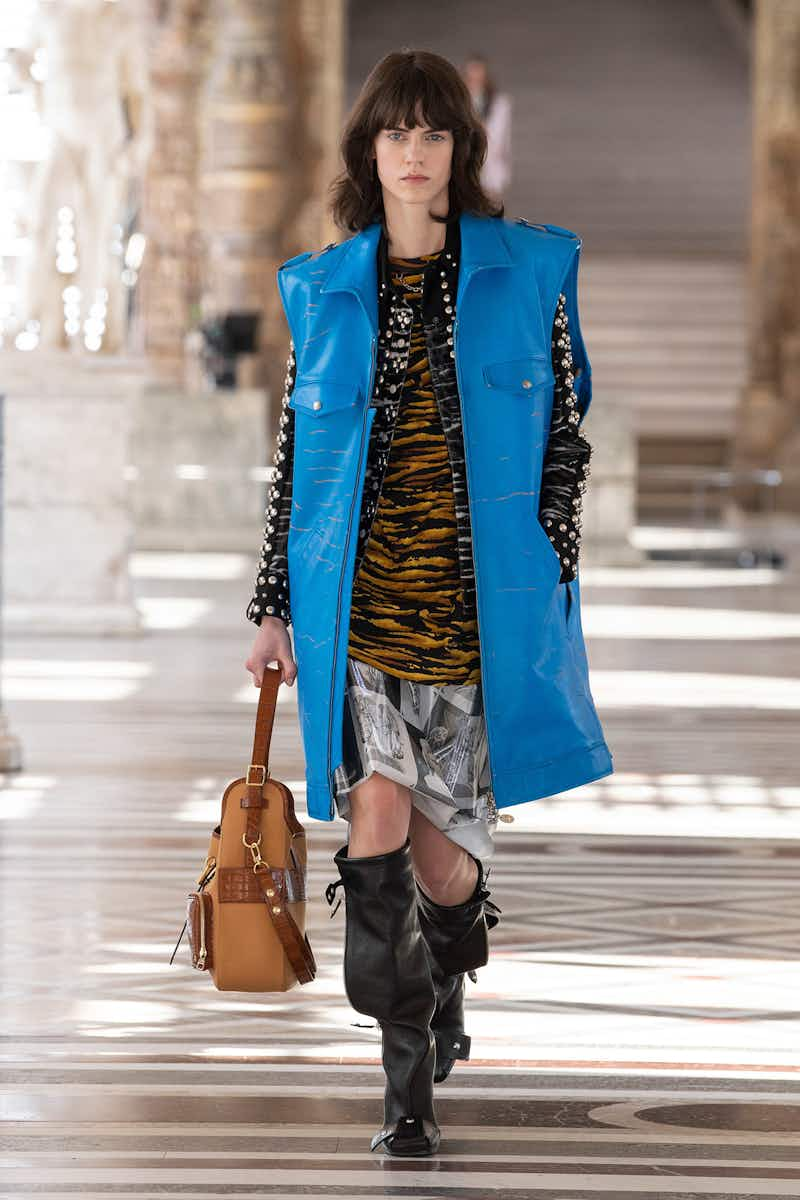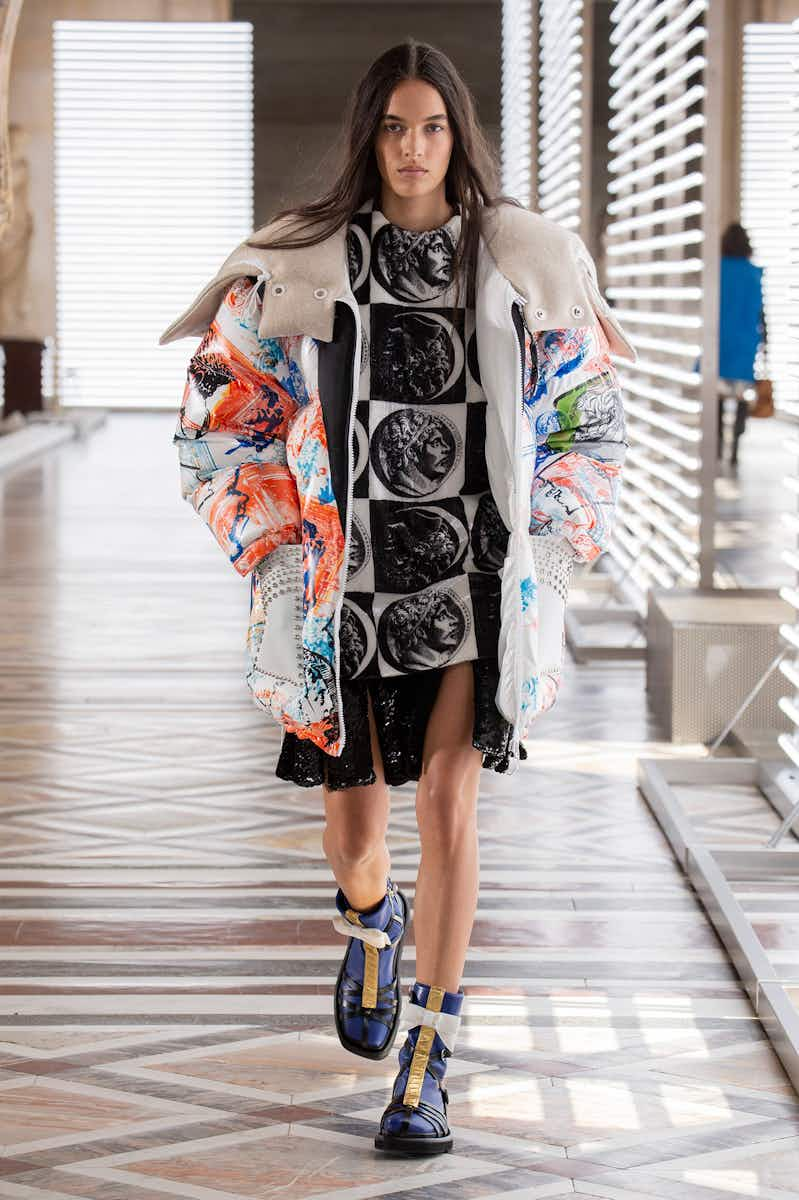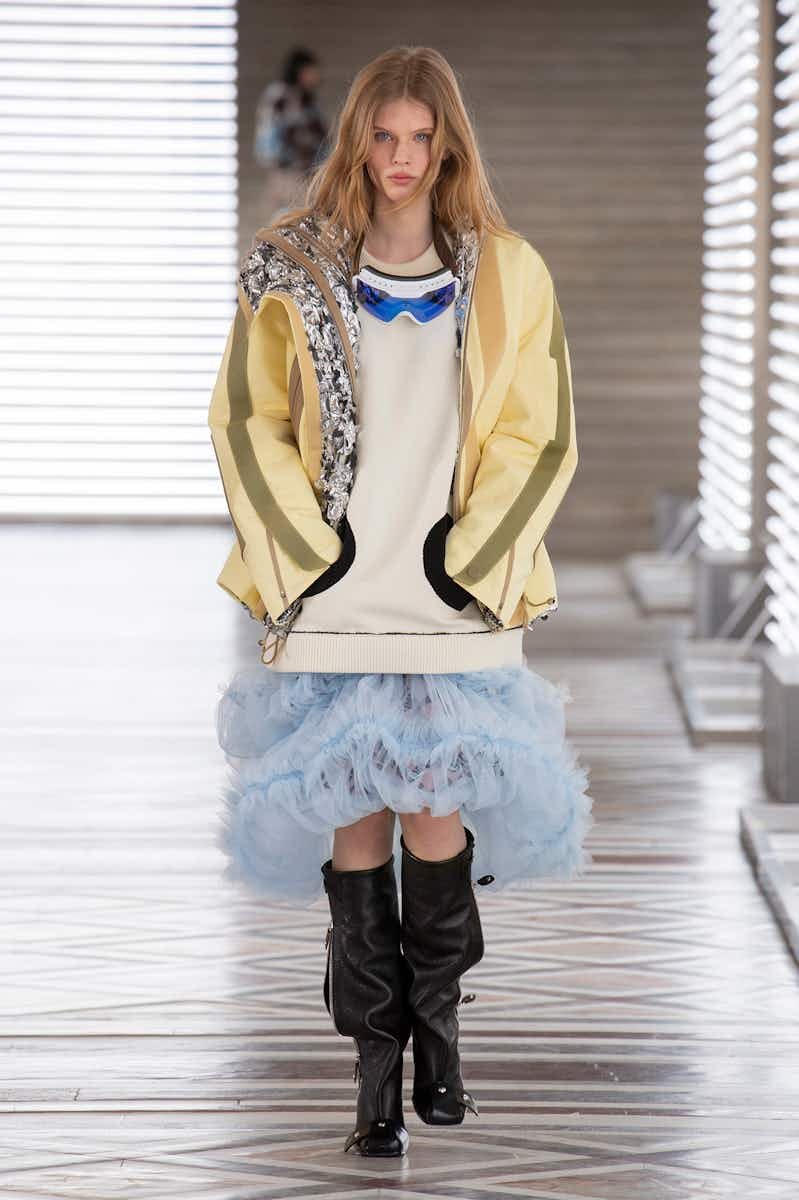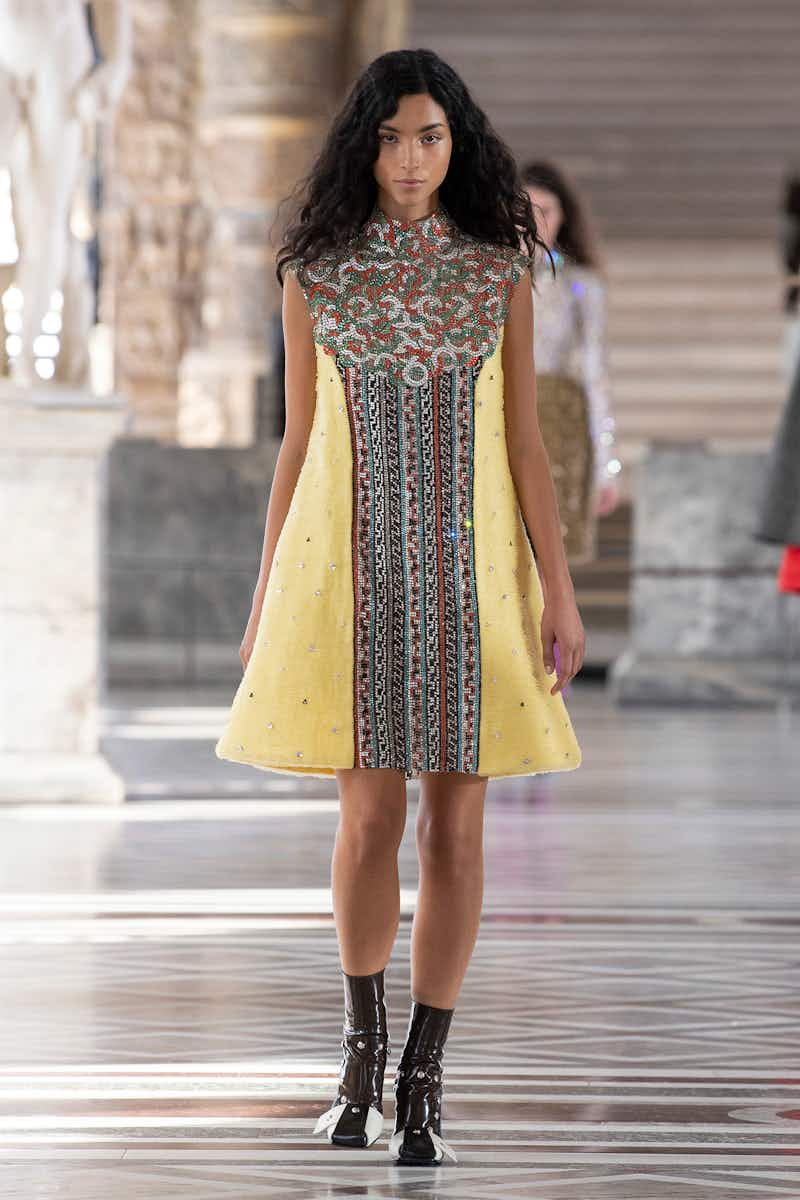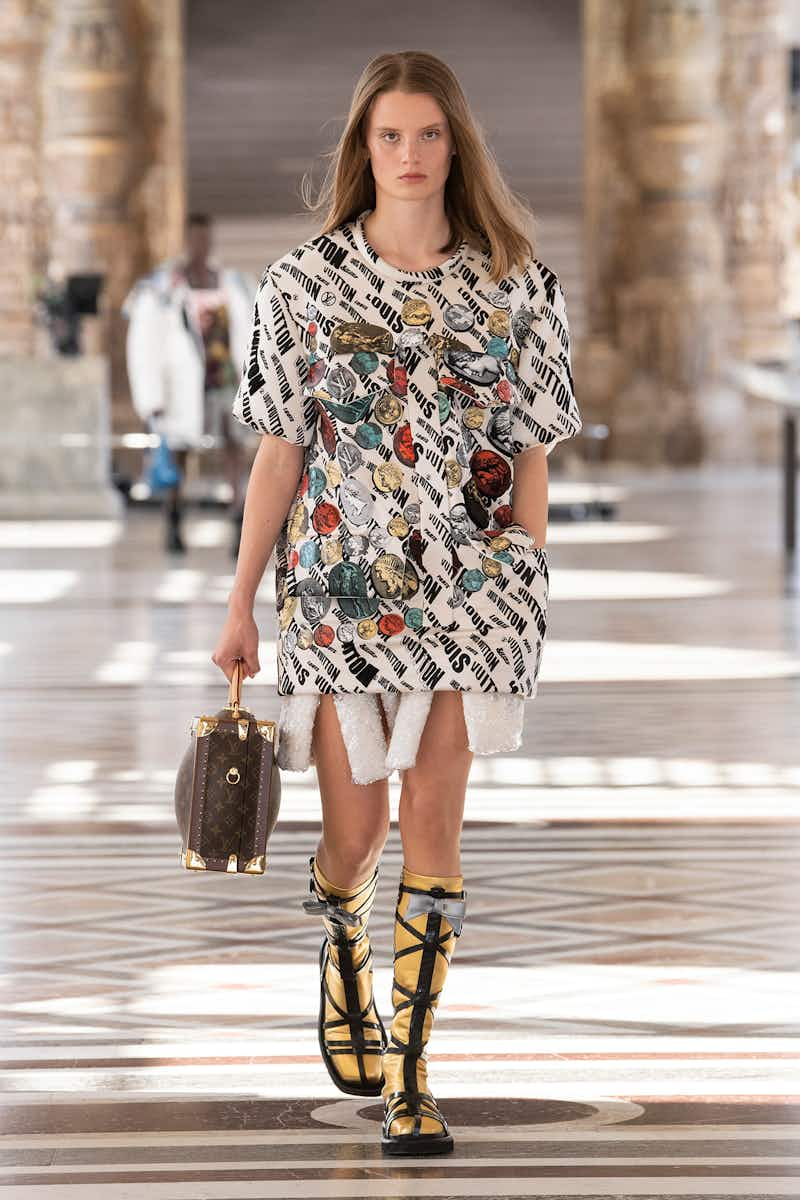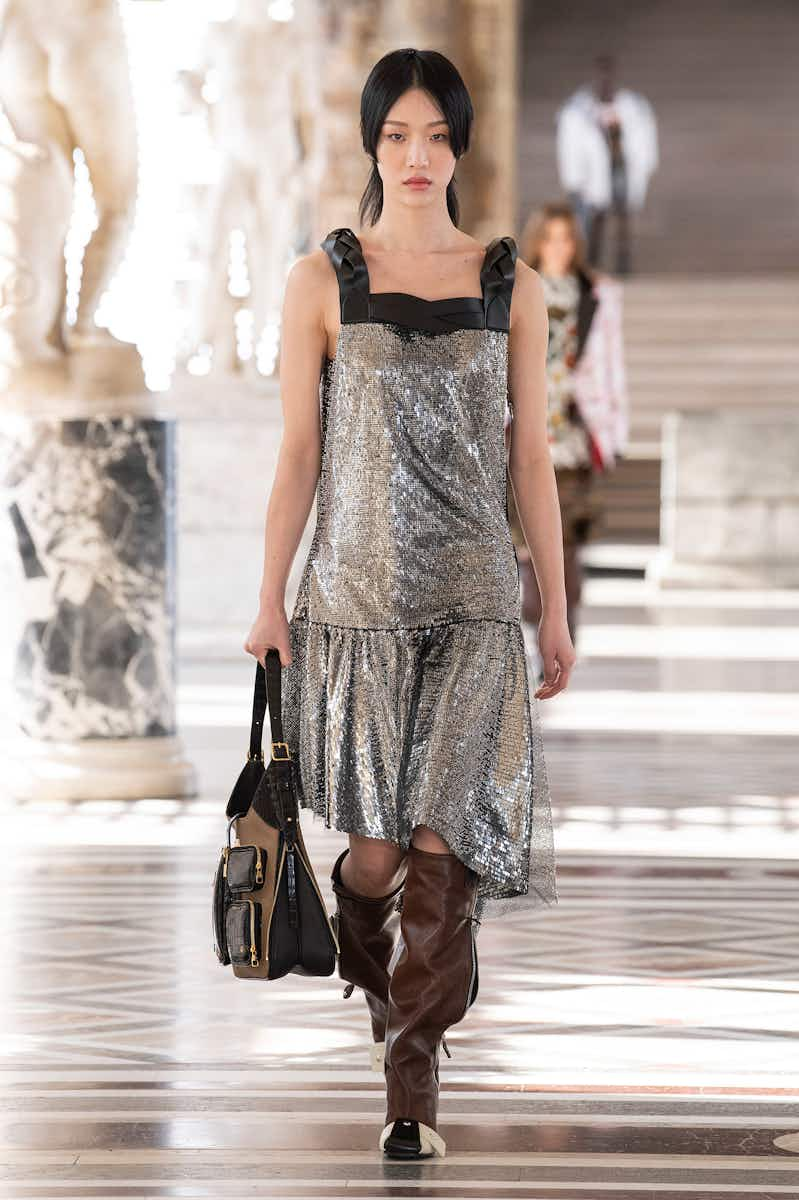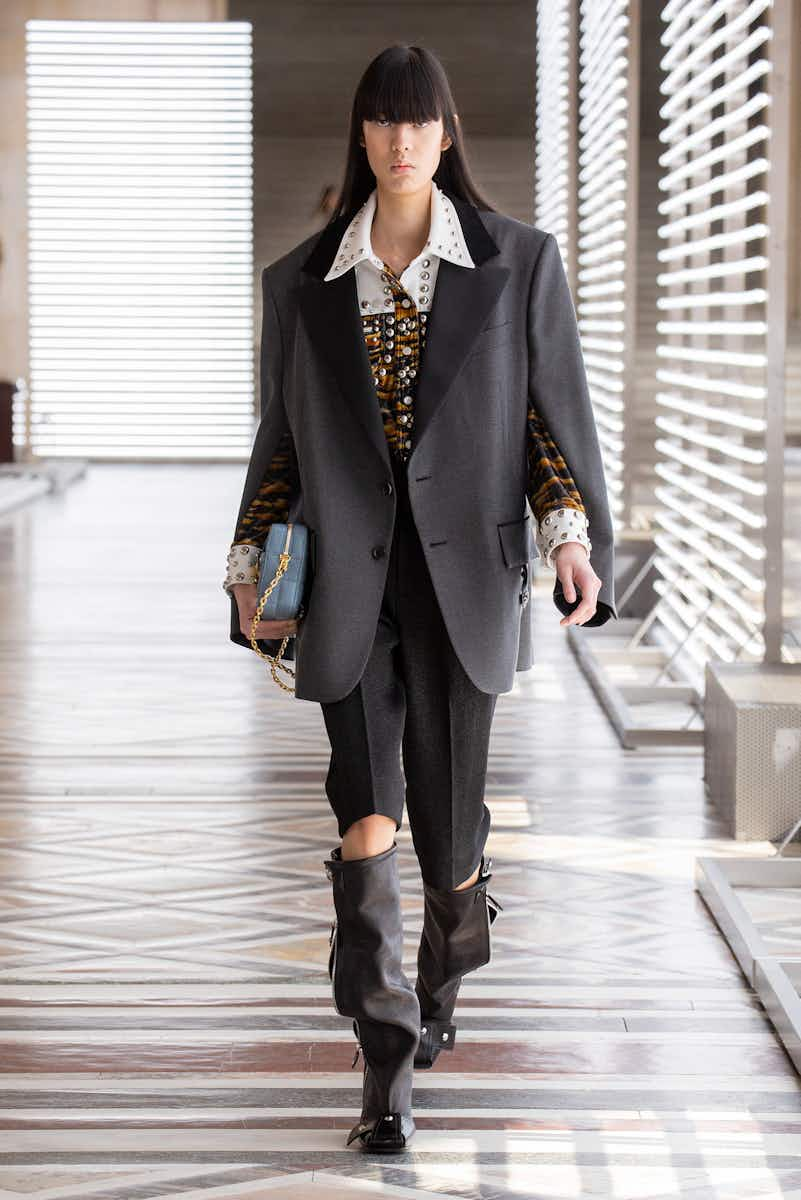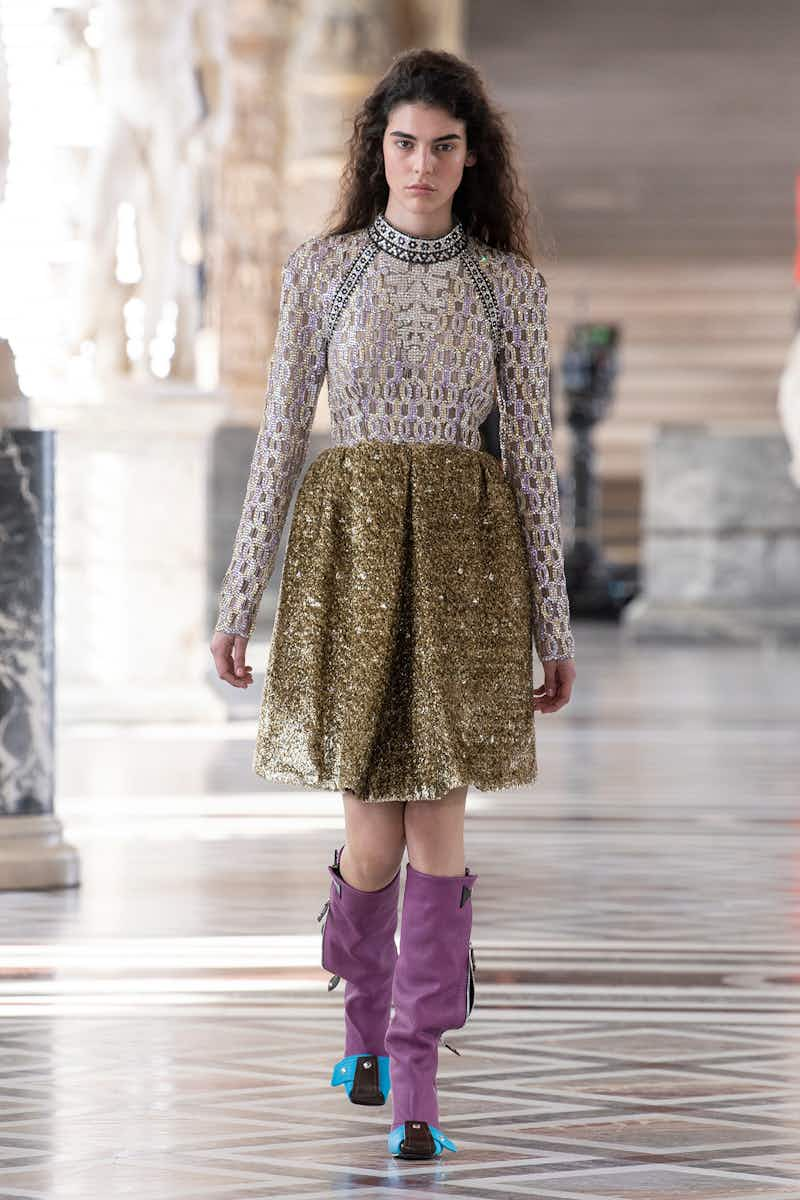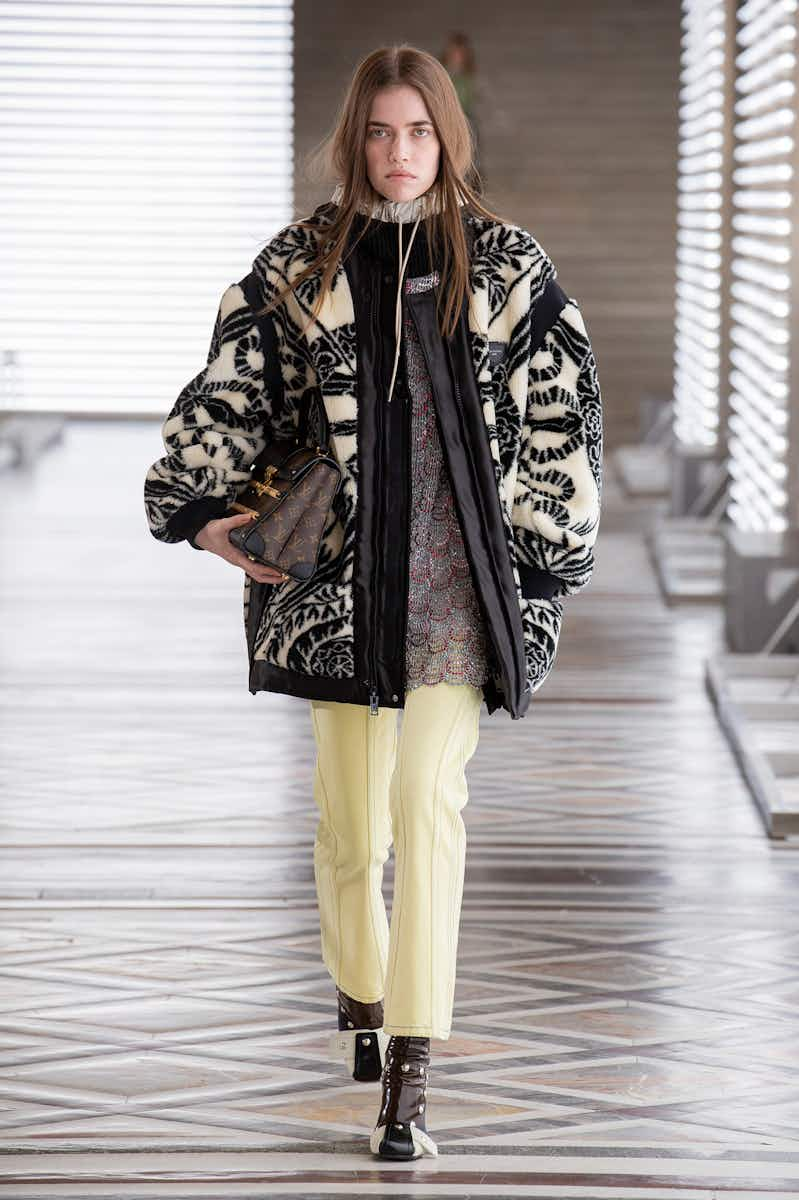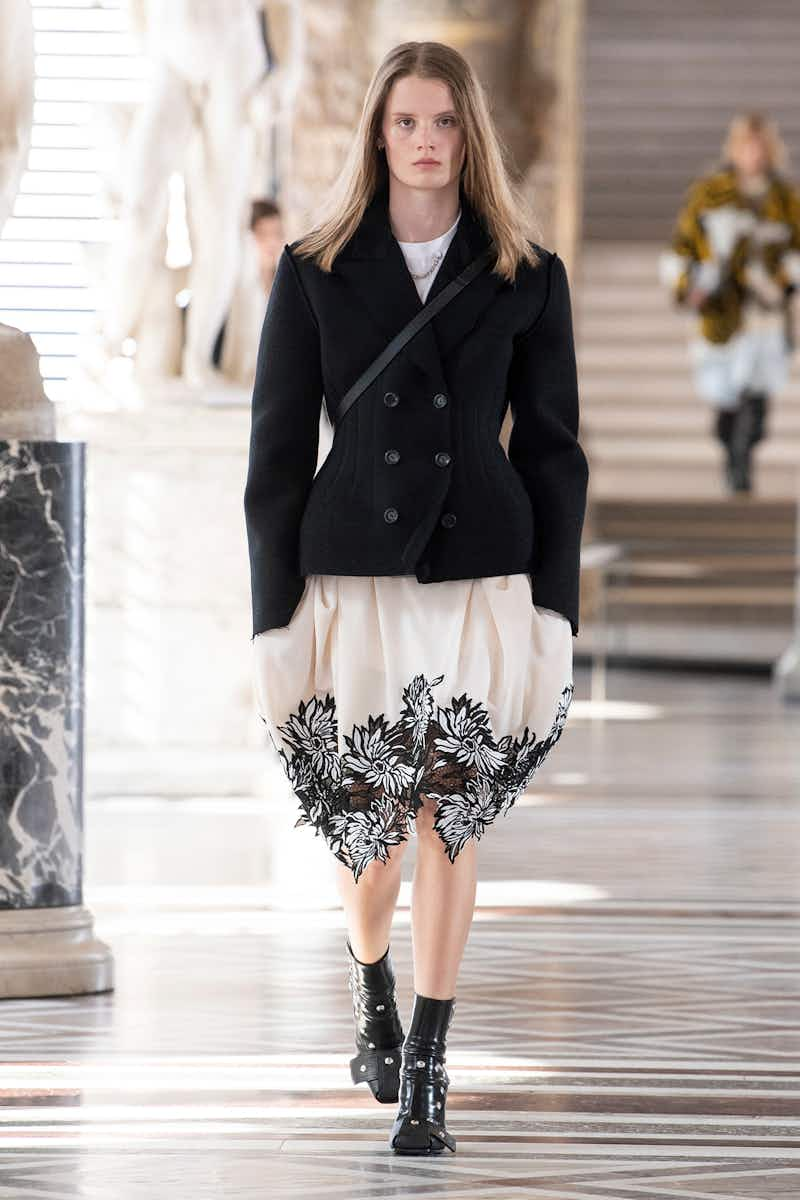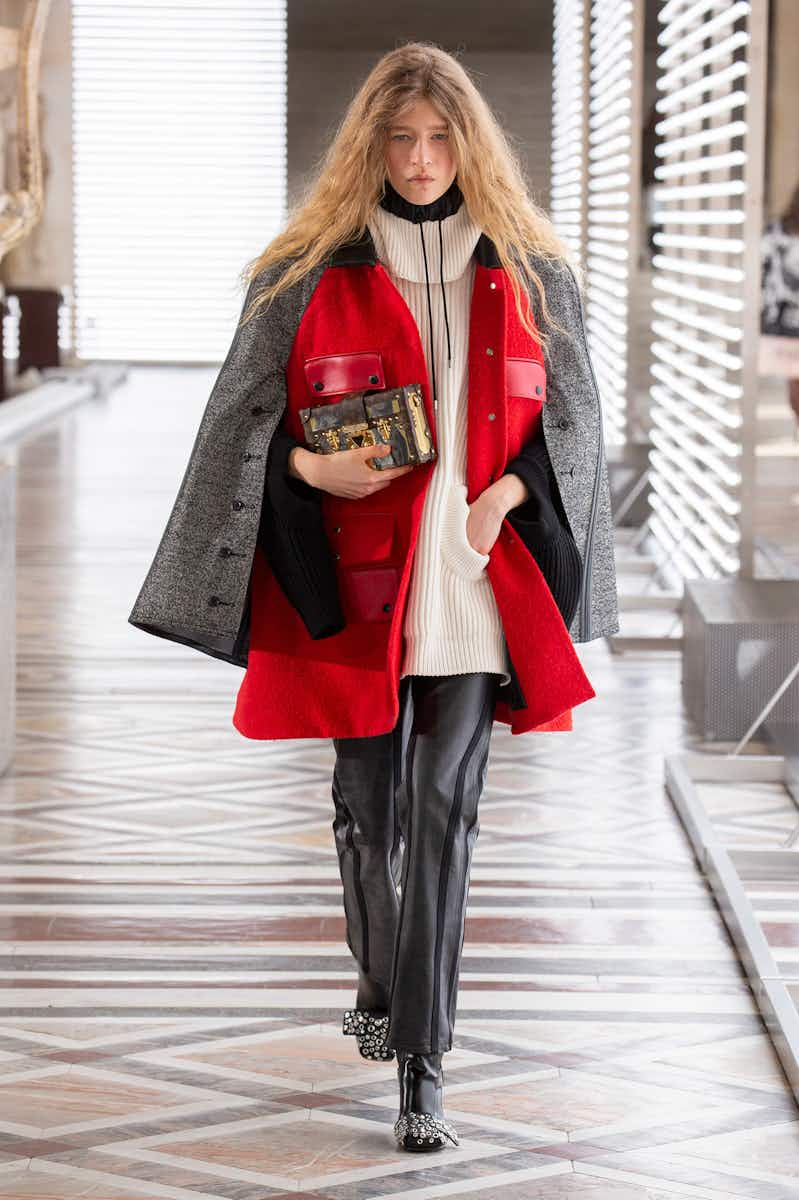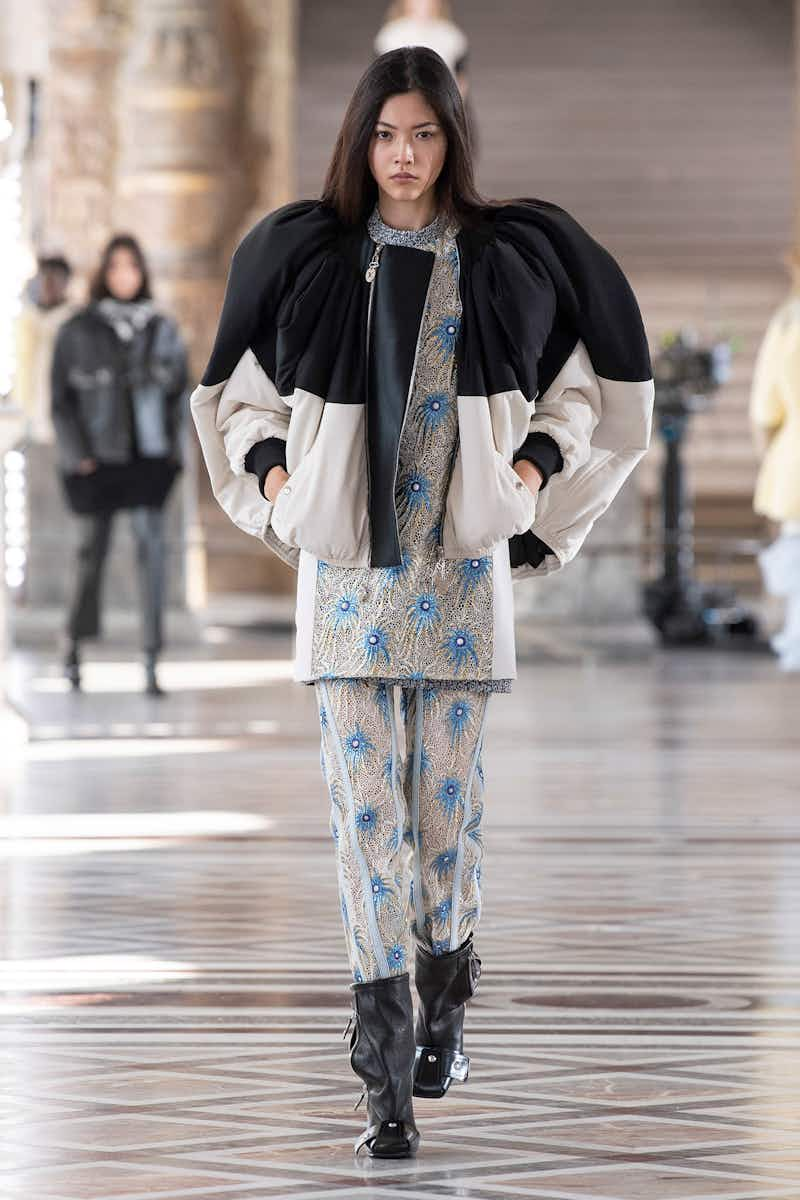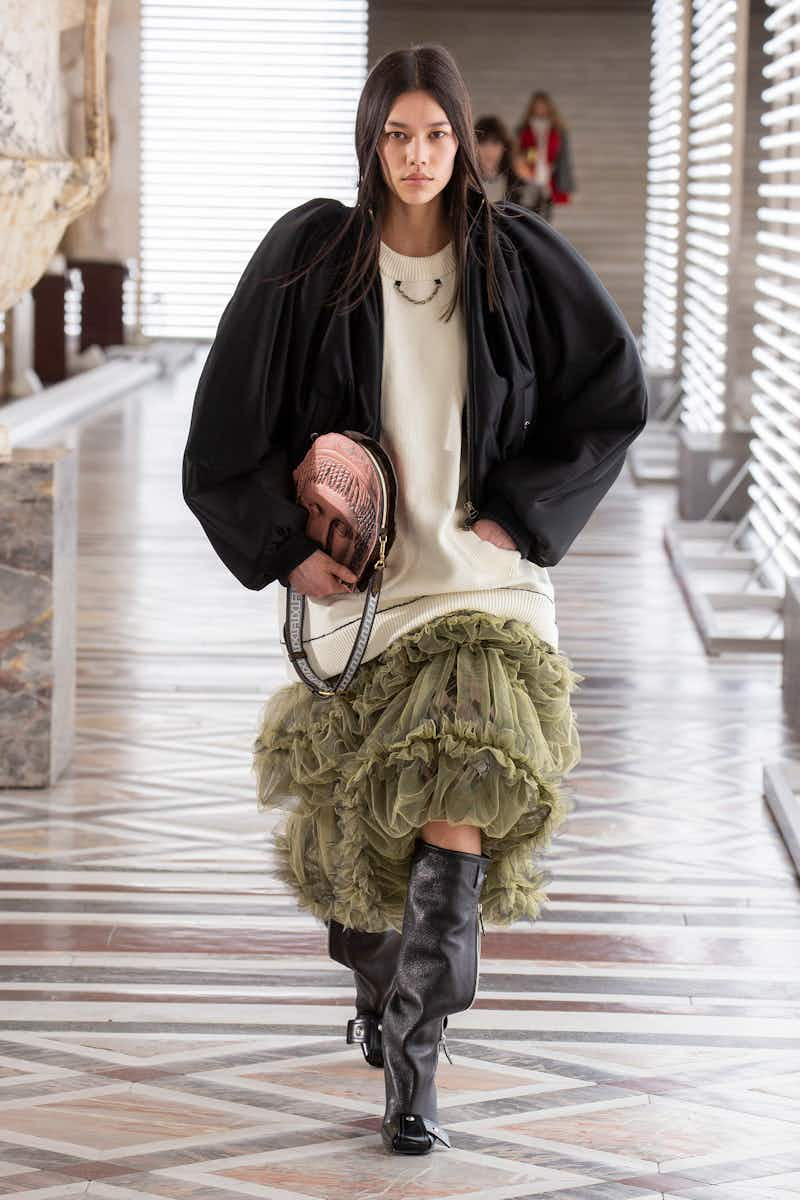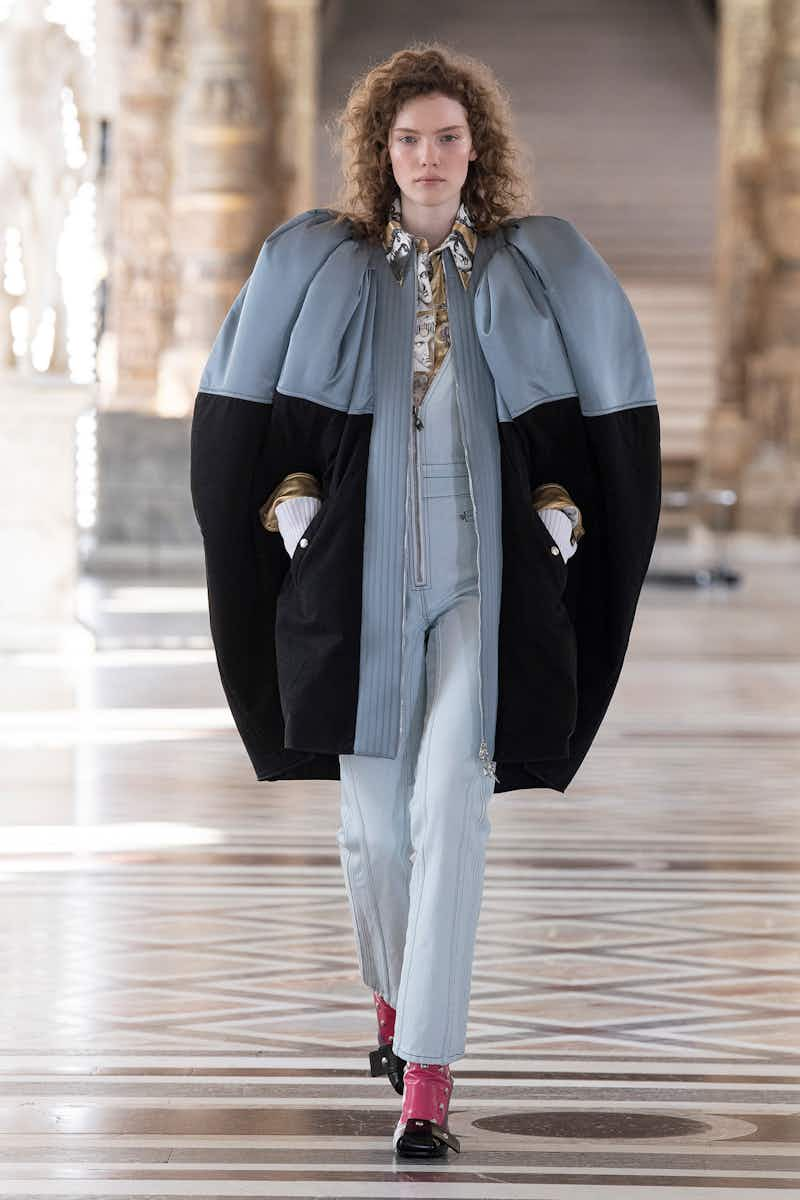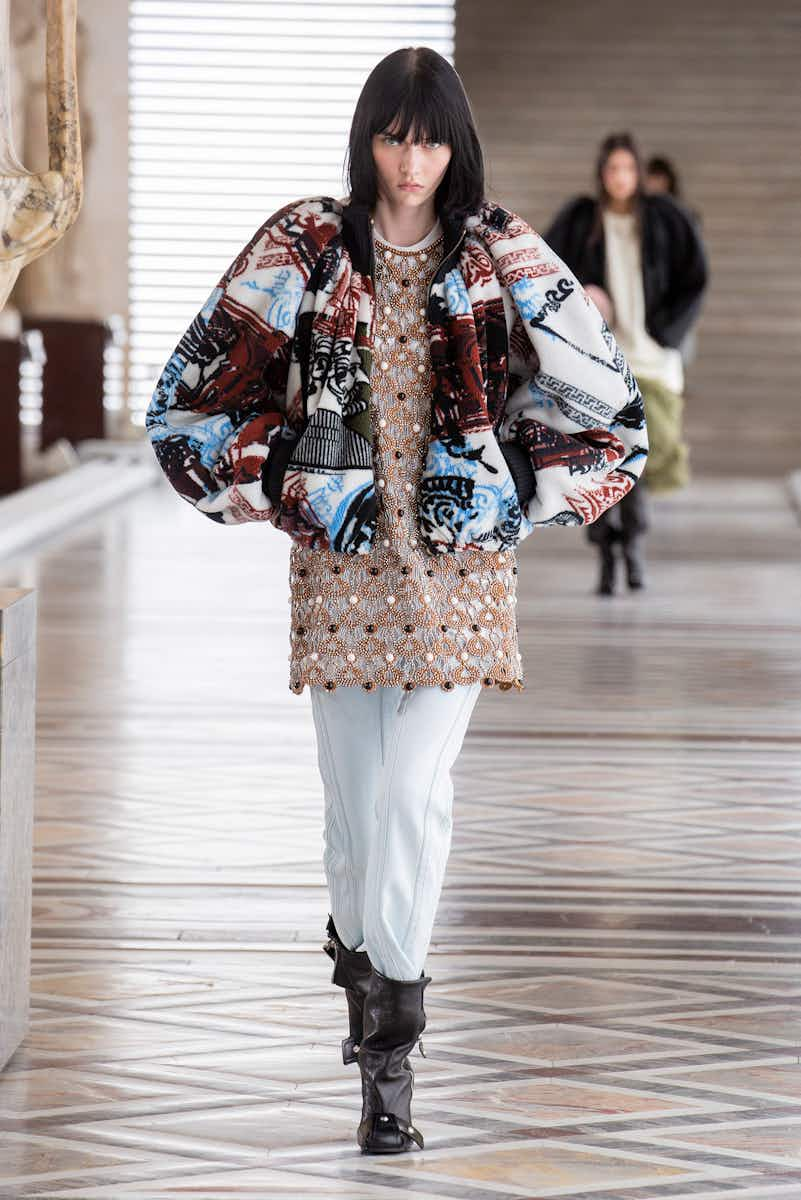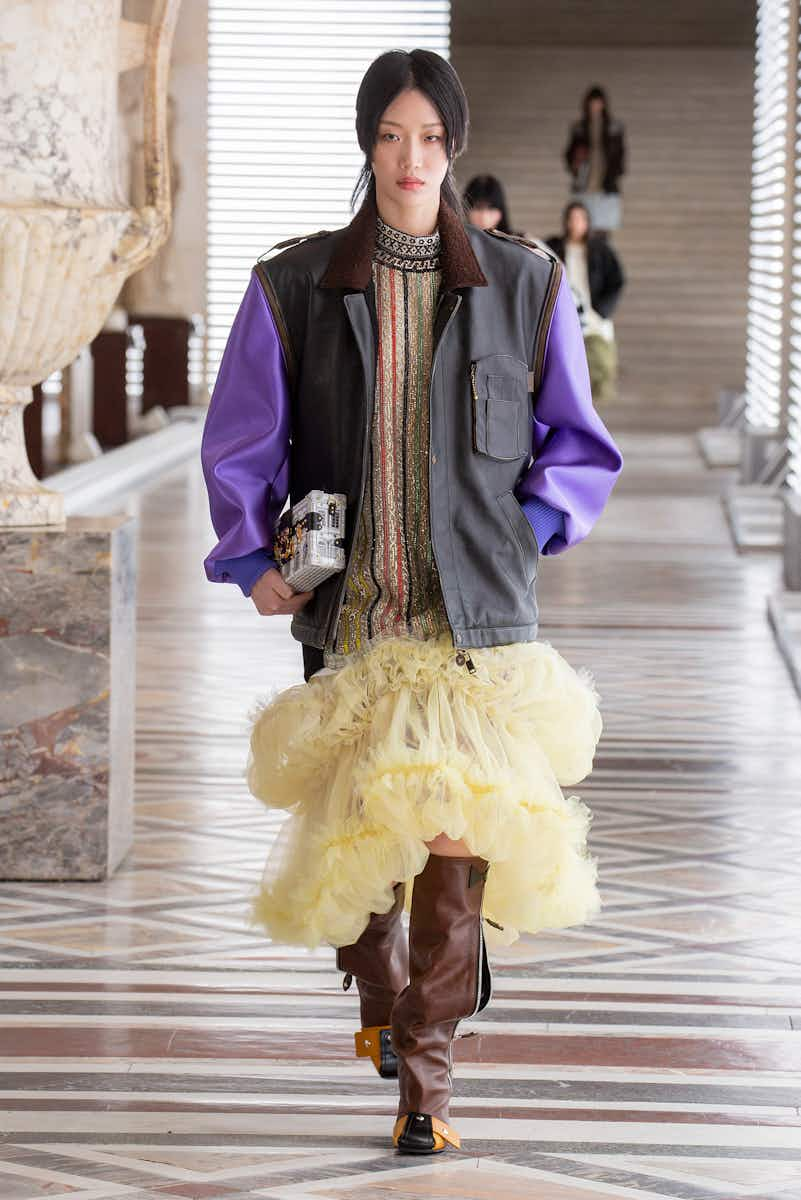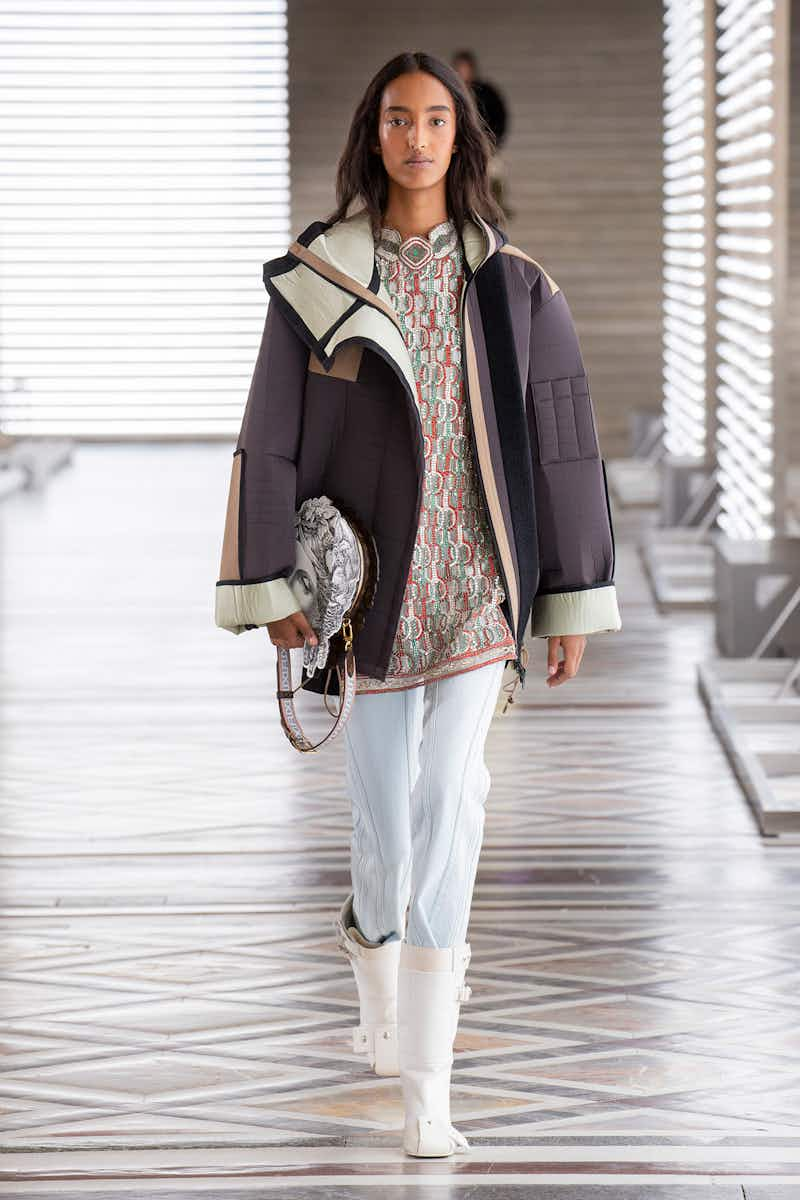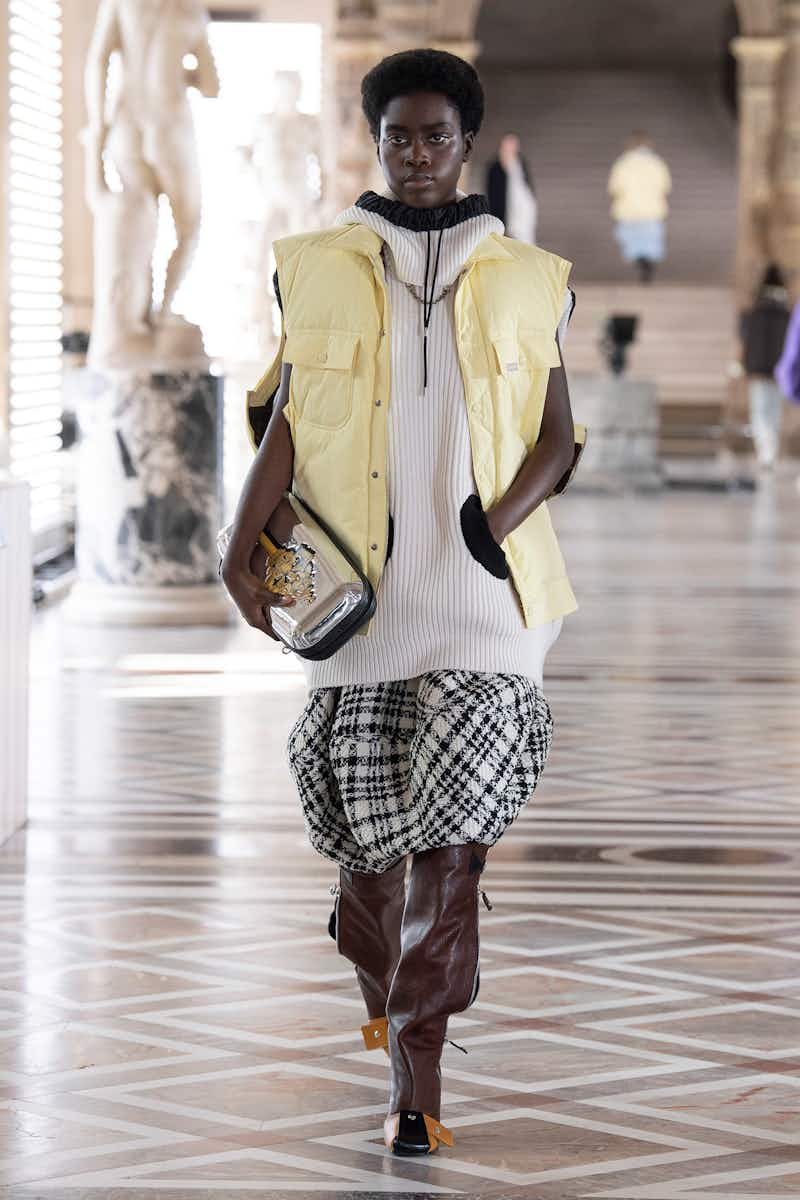 While the Louvre has always been Ghesquière's show location of choice at Vuitton, this time, instead of constructing one of his typically elaborate sets on a courtyard stage or somewhere deep in the bowels of the building, he chose to put the museum's collections front and centre. As models walked through airy, sun-dappled halls packed with sculptures from classical antiquity, Ghesquière's mish-mash of references neatly echoed the show's surroundings: Hellenic busts were printed onto minidresses, centurion-style skirts swished around thighs and stompy gladiator sandals were worn over socks, with a sweet addition of tiny satin bows below the knee.
A collaboration with the legendary Italian homewares house of Fornasetti saw their signature Renaissance-inspired, illustrative prints crop up on blazers and shirting, as well as superimposed onto the classic Vuitton monogram across a number of immediately desirable leather bags. Still, this being Ghesquière, there were plenty of nods to the future too, whether through iridescent ski goggles, knitwear with spacesuit-style circular pockets, or dresses featuring prints inspired by Roman mosaics realised in cosmic crystals.
It's also worth noting that all of this was presented to a throbbing mash-up of Daft Punk's Harder Better Faster Stronger and Around the World, crafted by the pair just before their recent split, and dovetailing neatly with the riotous clashes of Ghesquière's designs this season.
Introducing the show on Louis Vuitton's Instagram Live, the designer offered a short message thanking his team and collaborators on the collection. ​"Wherever you may be in the world, I hope that you will enjoy the show from home," Ghesquière added. ​"I hope to see you soon." Still, despite clearly missing the joy of travel this past year, it seems he found no shortage of inspiration through his meditations on the passing of time, folding the wonders of the ancient world into the mind-bending possibilities of a space-age future.


More like this