Martine Rose comments on the state of the nation
WHERE WAS THE SHOW?
On the rooftop of an office block in East London (with ponchos provided incase of rain).

WHAT WAS THE VIBE?
Martine Rose's SS20 collection is a critique on the state of the nation. Inspired by her years going to post-rave gatherings on Clapham Common (and the safe space these provided in which people from all backgrounds could coexist), Martine looked to the energy of Britain's early ​'80s subcultures from ravers and new romantics, to skin heads and uniformed football fans. Drawing on a time in which things were not always what they seemed, Martine's collection was peppered with cartoon graphics and slogans like ​'Some Place Special' ​'Change Ahead' and ​'Promising Britain', positioned above a clown encircled by EU stars.

WHAT WERE THE LOOKS?
Martine's knack for subverting traditional silhouettes was present throughout in the shape of double neck t‑shirts, over sized jackets with exaggerated shoulders (with cartoon t‑shirts peeping beneath), and fitted trousers that flared from the knee down. Amidst the Brit inspiration appeared a rodeo character dressed in a fringed jacket paired with red satin brocade trousers. Shirts were permanently crinkled, tracksuits came with contrasting kimono sleeves, and square toe loafers were designed with an elongated toe.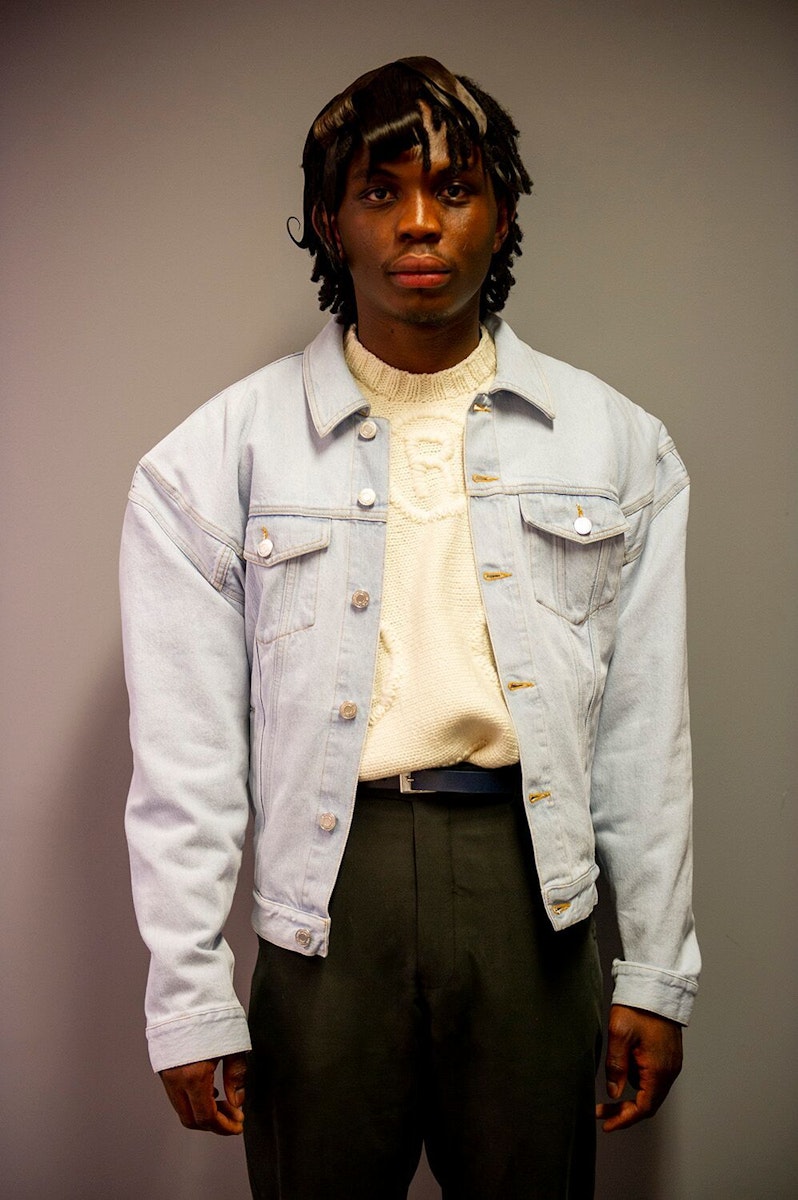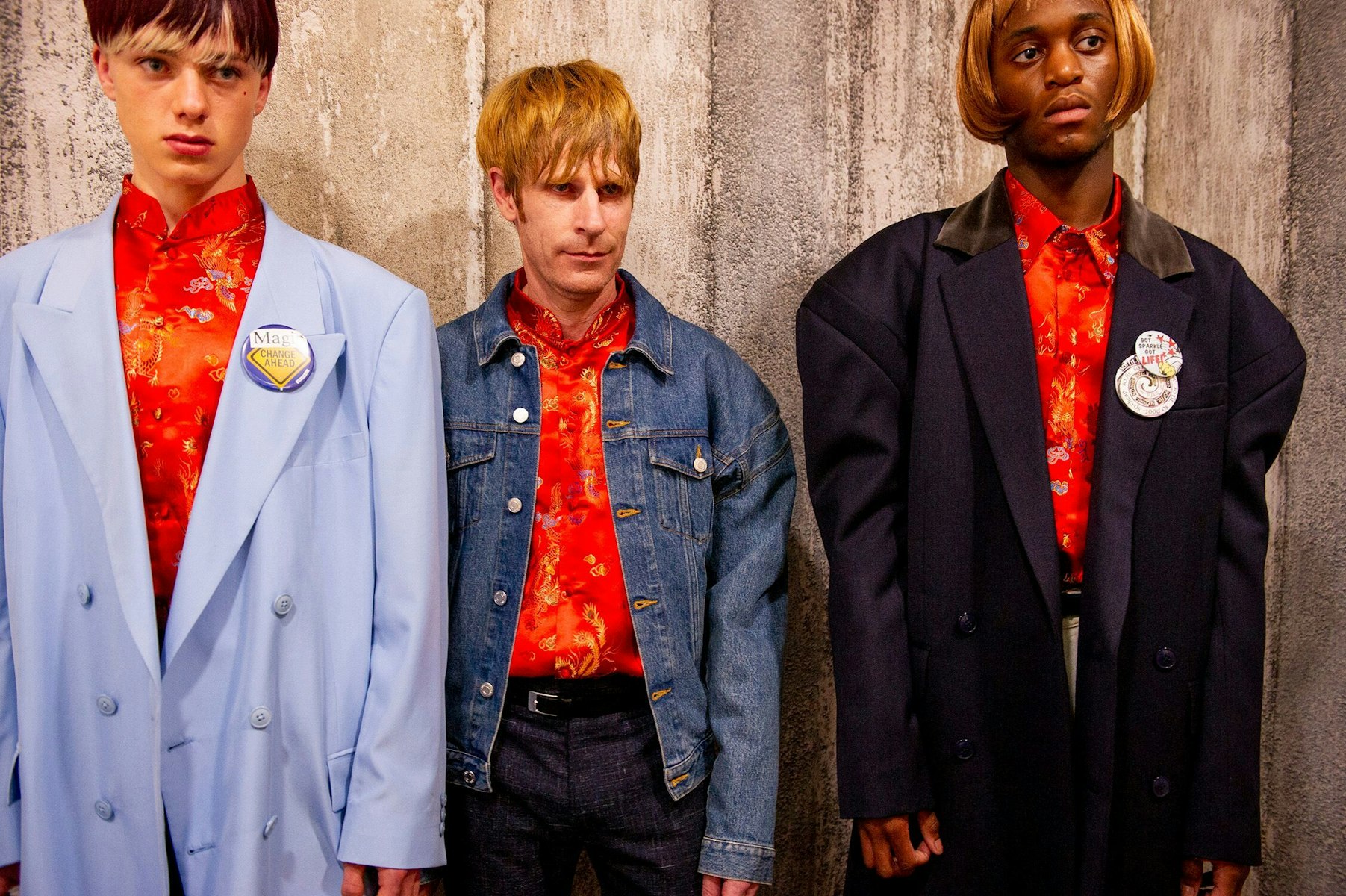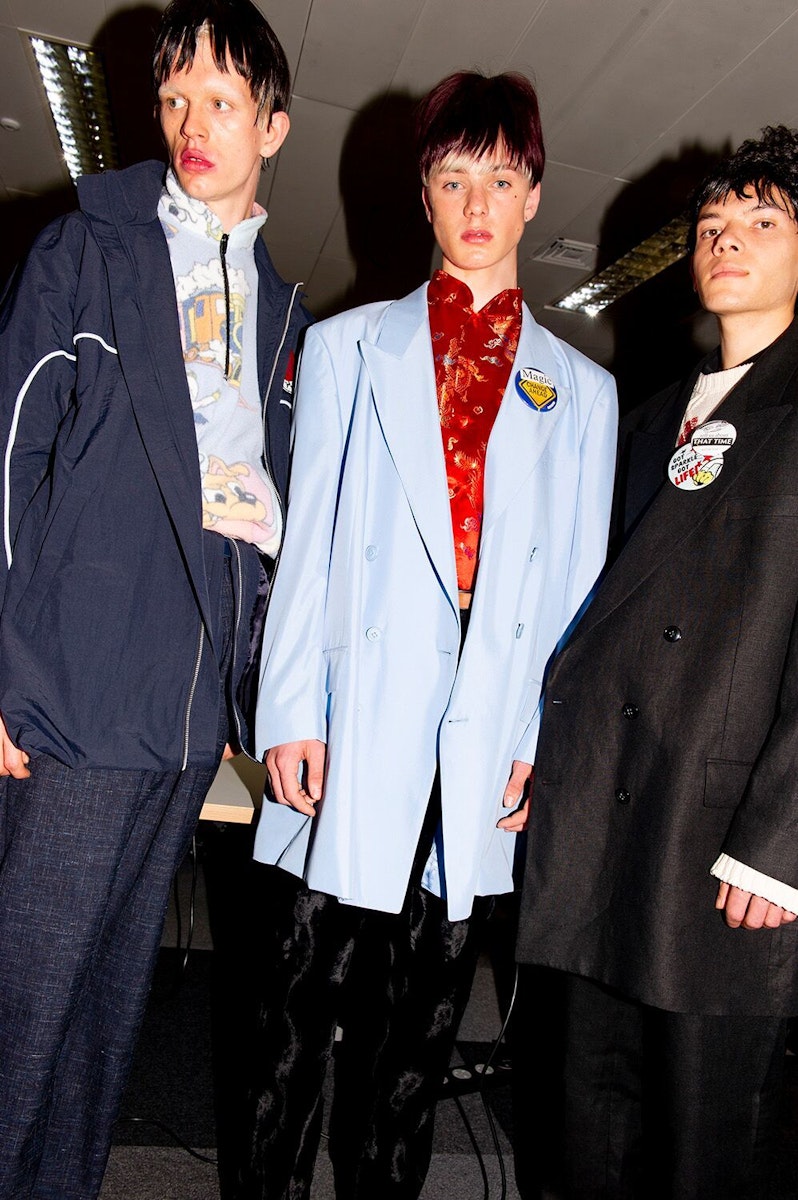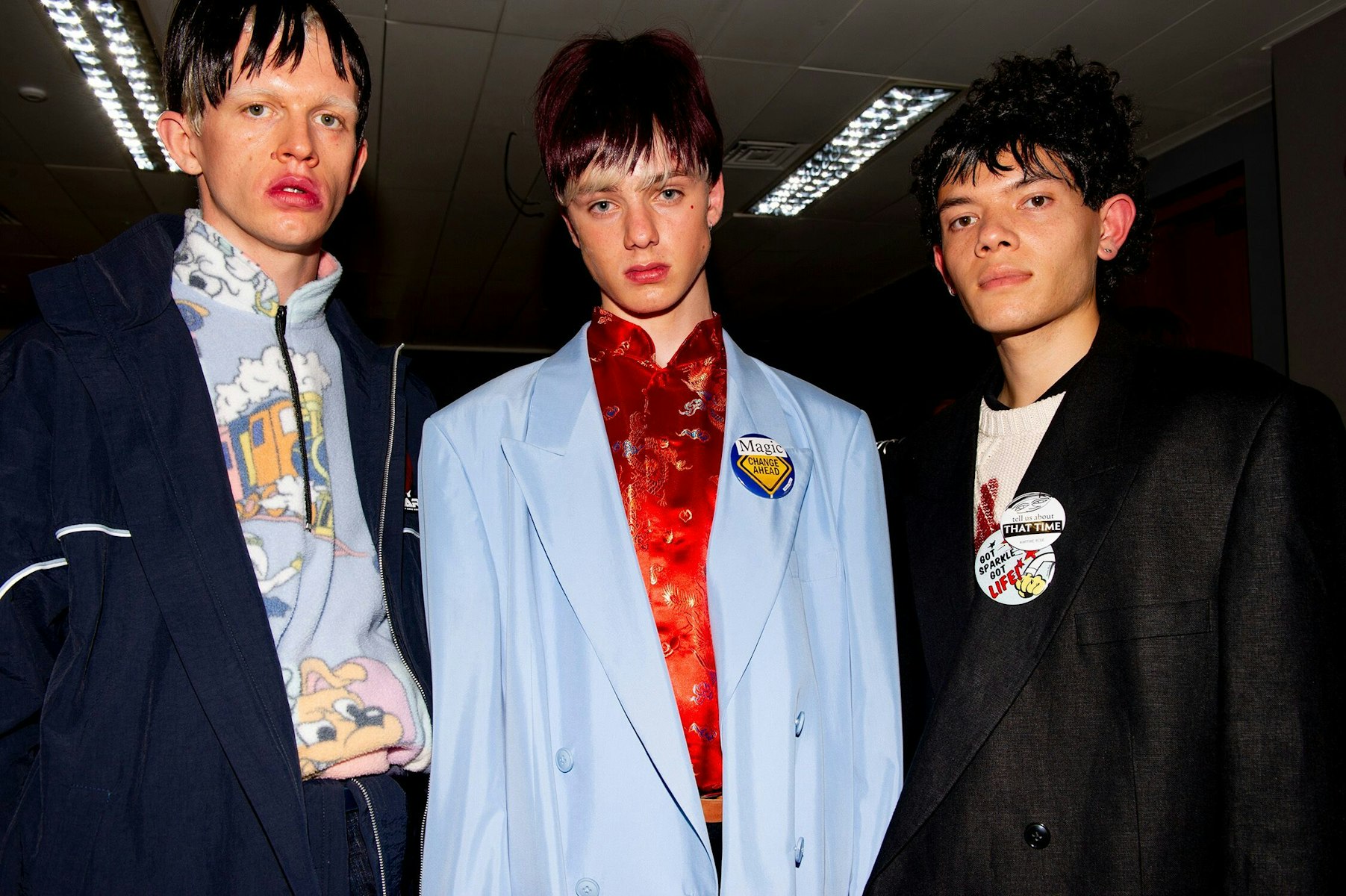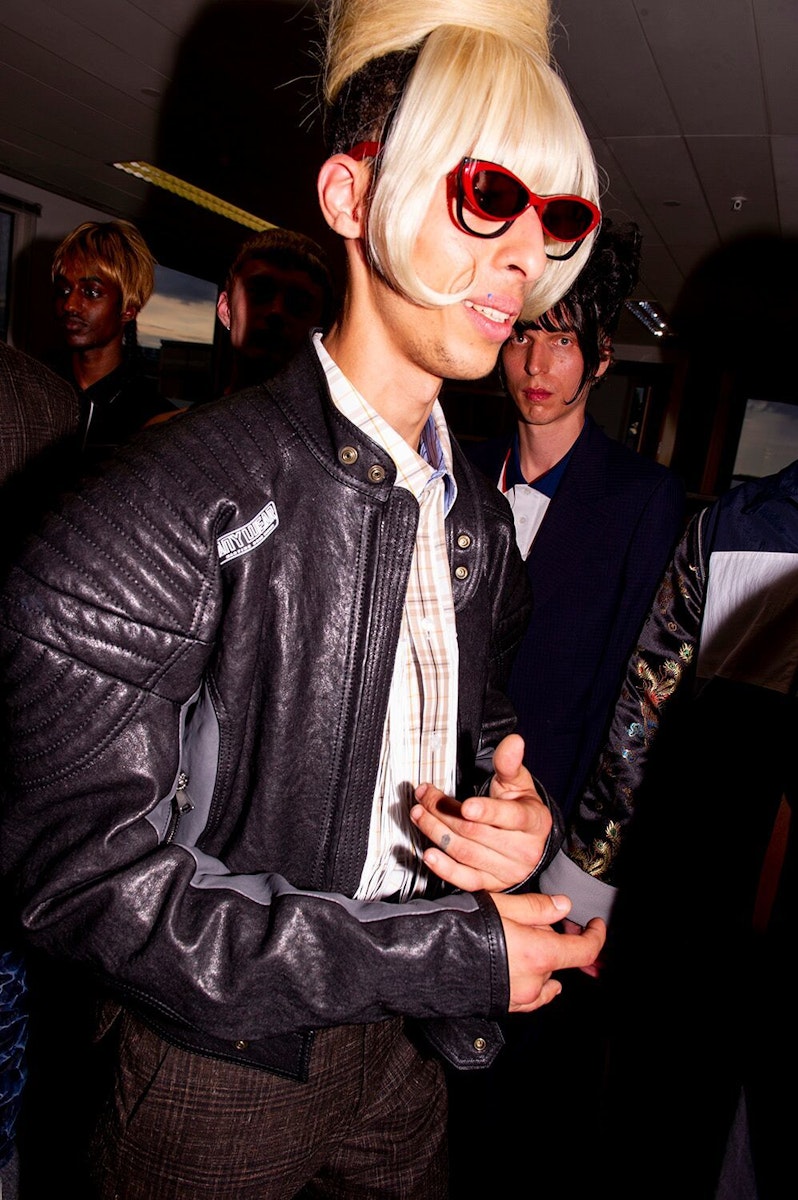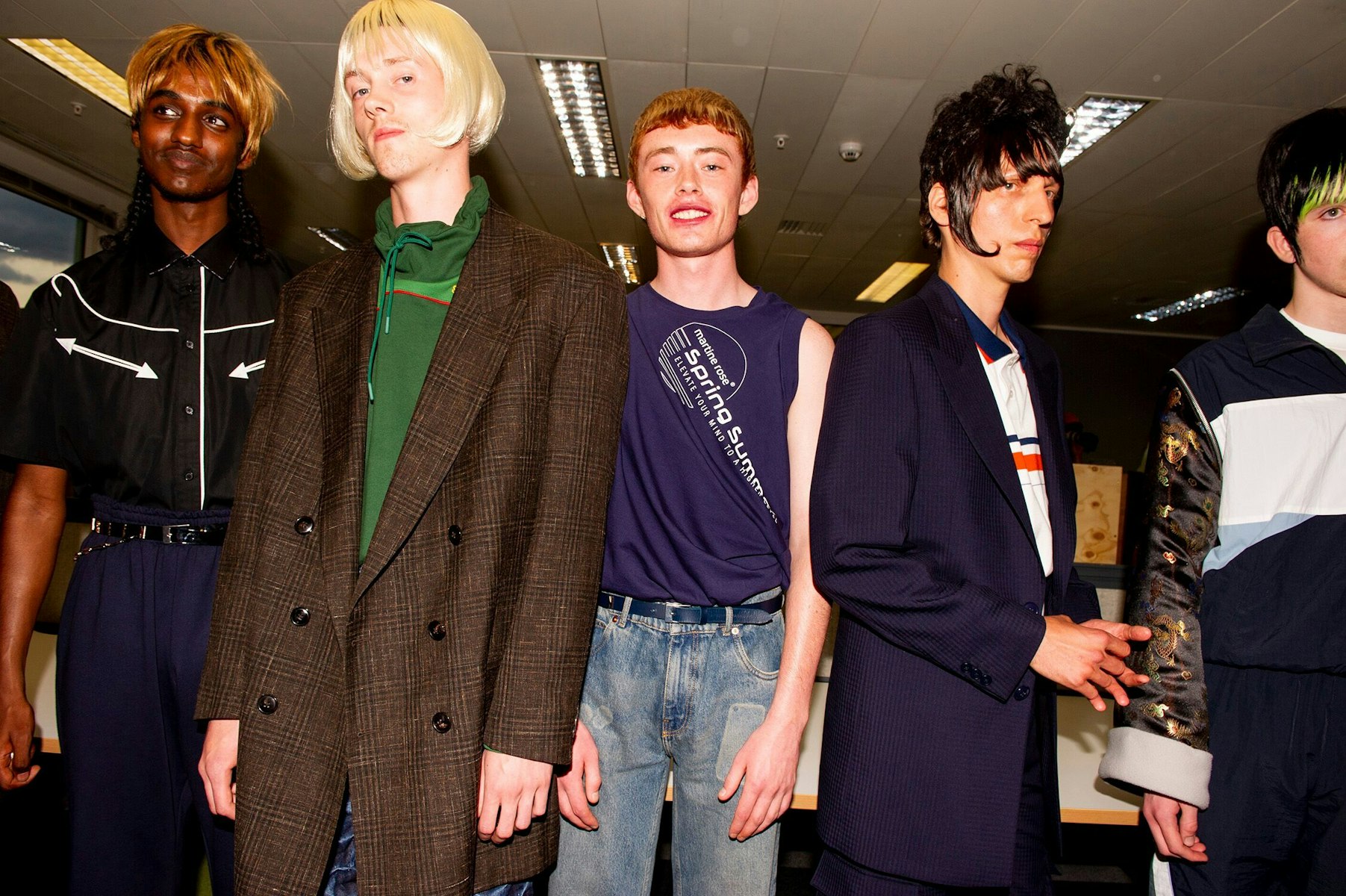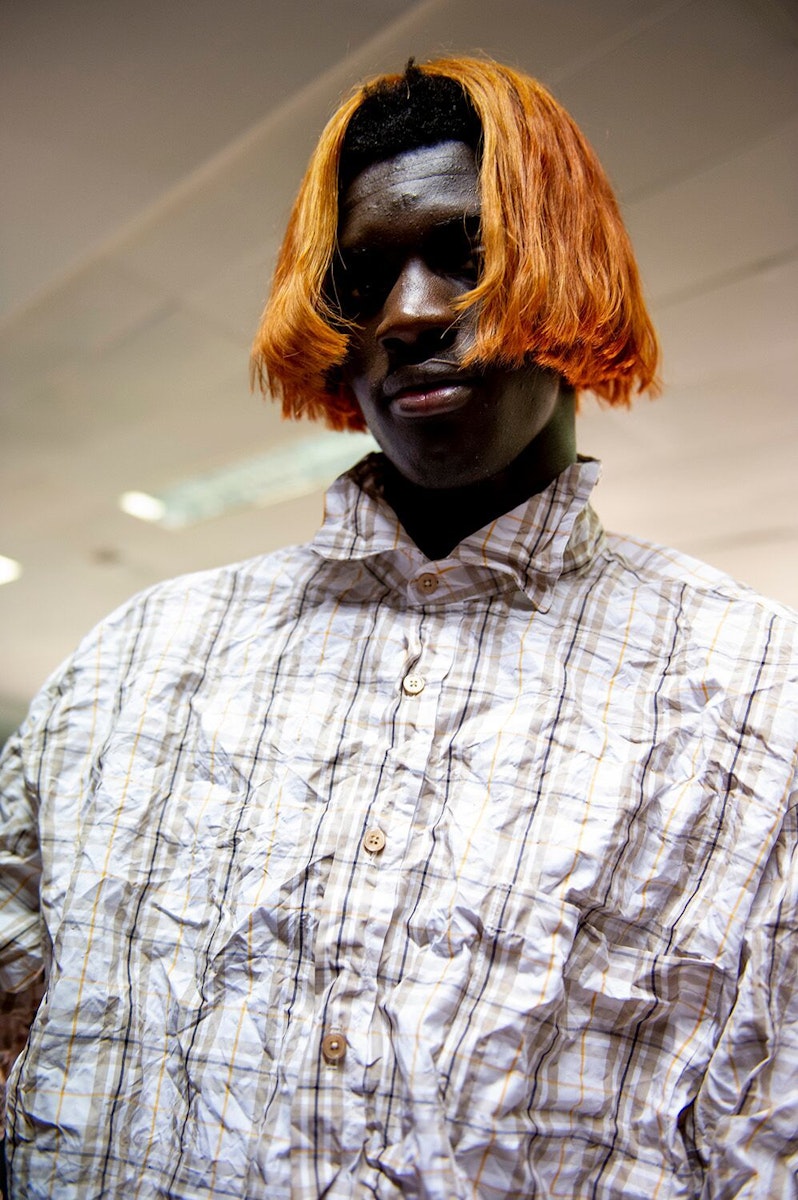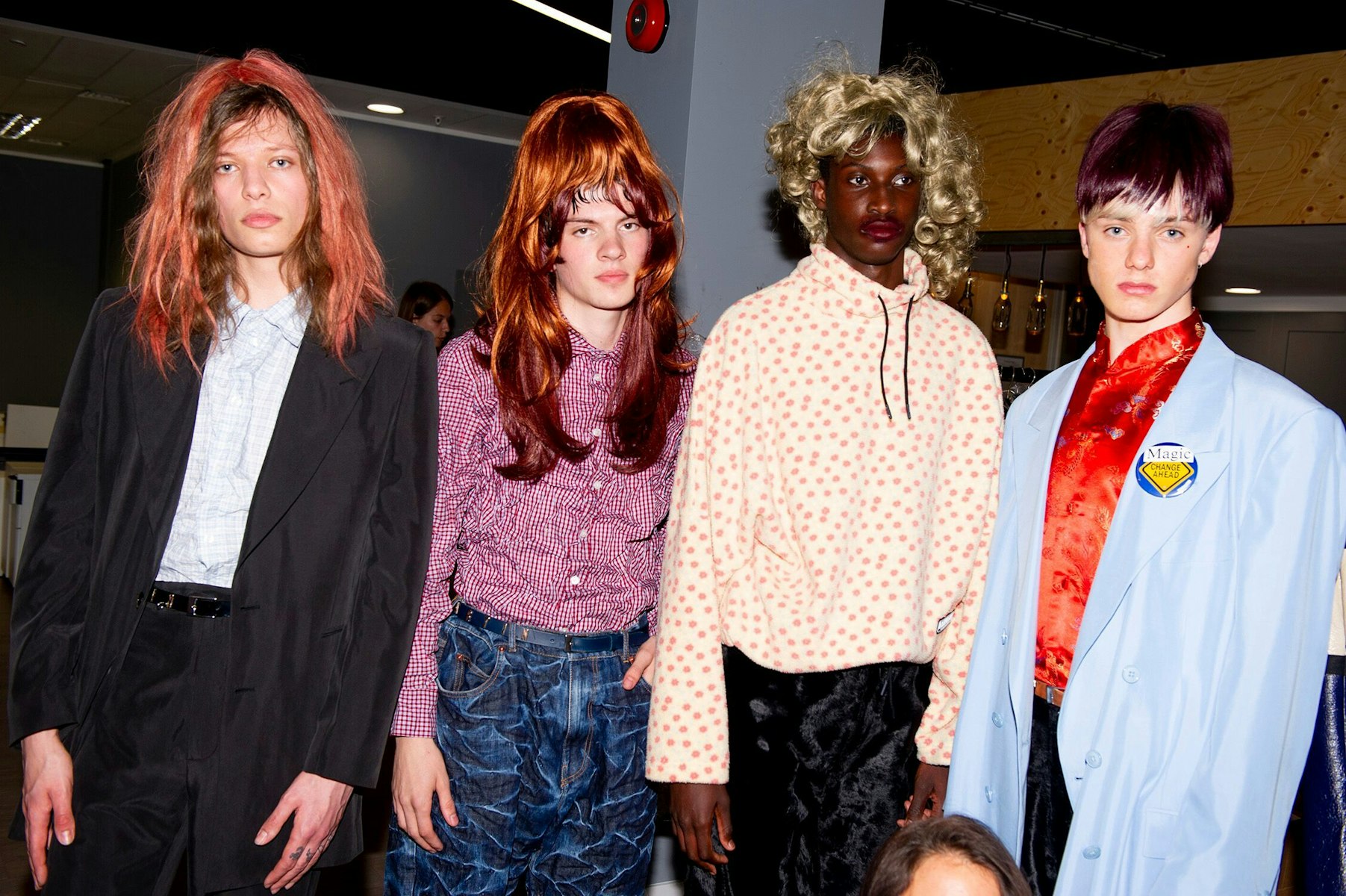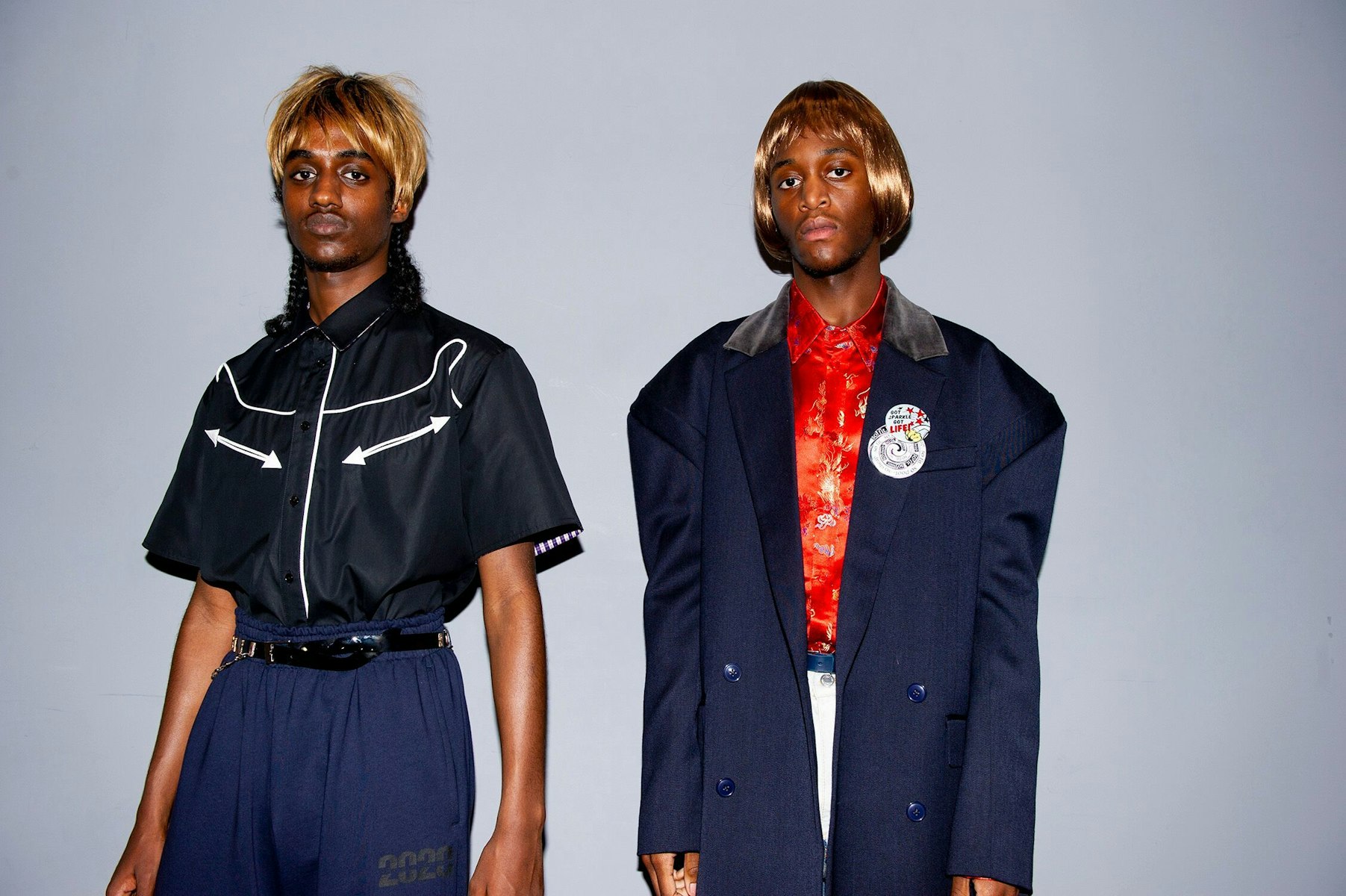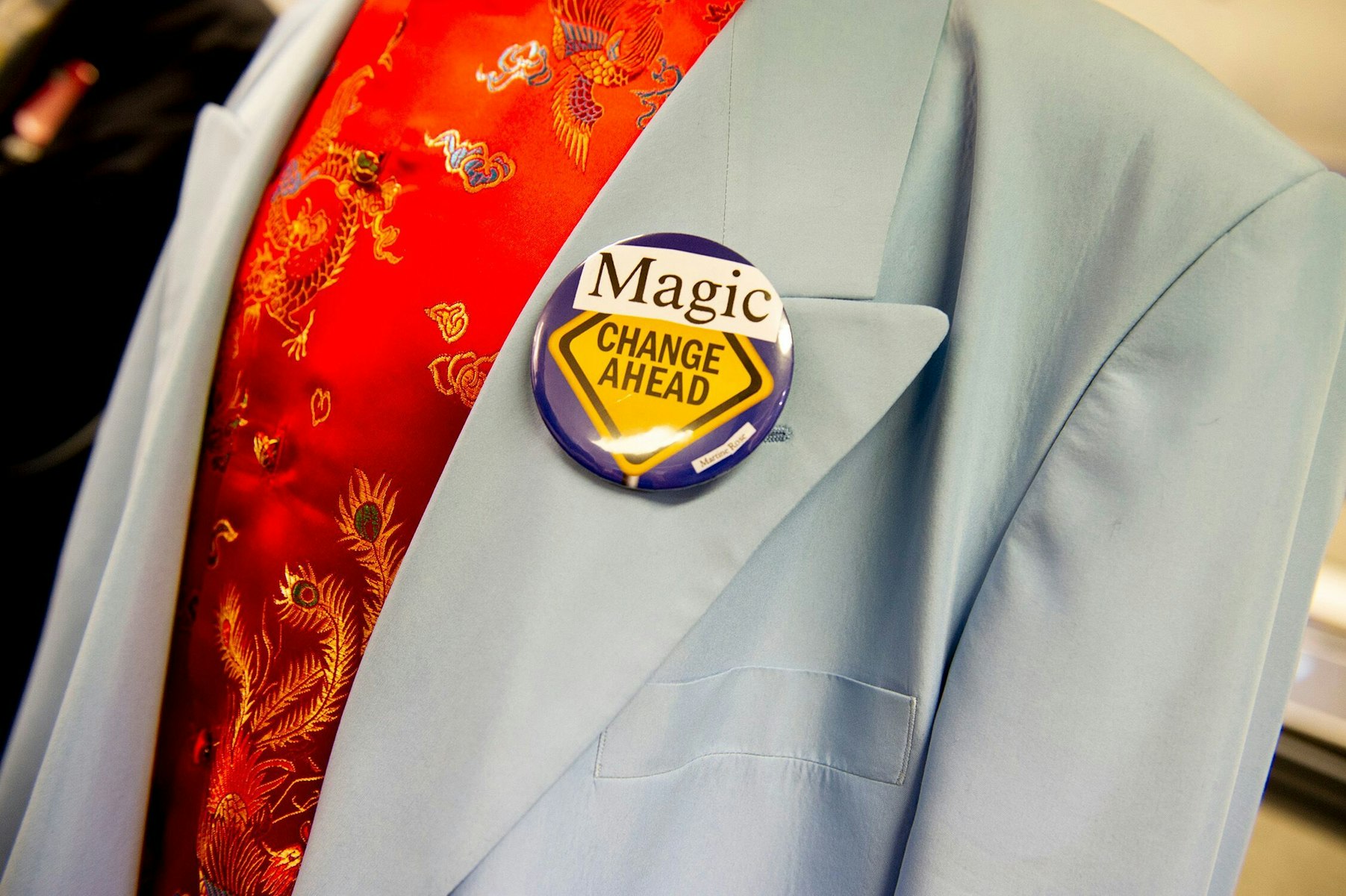 WHAT ABOUT THE HAIR?
We can thank Gary Gill for this. Martine's gang wore a medley of fringed, curled, coiffed, back-combed and bleached wigs that played into her inspiration for the collection: the idea of an average-looking office worker having a wild alter-ego that's only unleashed after-dark, or perhaps a football fan always decked out in their favourite team kit that masks a flamboyant internal energy.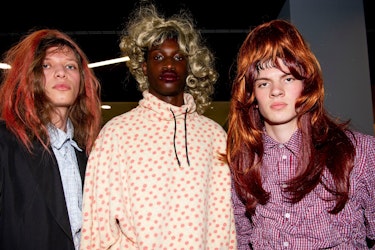 ---