Michael Kors and ellesse are courting right now

The American mega brand and Italian sportswear giant have formed a formidable doubles partnership, kitted out in seventies-inspired tennis gear.

Not sure if you love tennis? As McEnroe had it: ​"You cannot be serious!" Fuzzy green balls, fresh strawberries and cream, those silly-tall umpire chairs: even if you know absolutely nothing about the sport itself, you can't help but be obsessed. With such a distinctive aesthetic at play, it's little surprise that tennis has inspired the fashion world both on and off the court for years (more than forty, love!)
We're game, then, for this Michael Kors x ellesse collection, featuring twenty-four retro-inspired pieces. The collaboration sees a bespoke emblem fusing together both brands' logos, aptly retaining the half tennis ball that features as part of ellesse's iconic Semi Palla motif.
We're firmly in the seventies here, which makes us all the happier. Sporty, glamorous and plush, it sees kangaroo-pocket track jackets layered atop vests and preppy polos, paired with short shorts and baggy pants. Breaking Wimbledon's one-centimetre-of-colour rule with glee, ellesse's signature reds and oranges are blocked with smart navy tones, with the odd nod to tennis whites for good measure.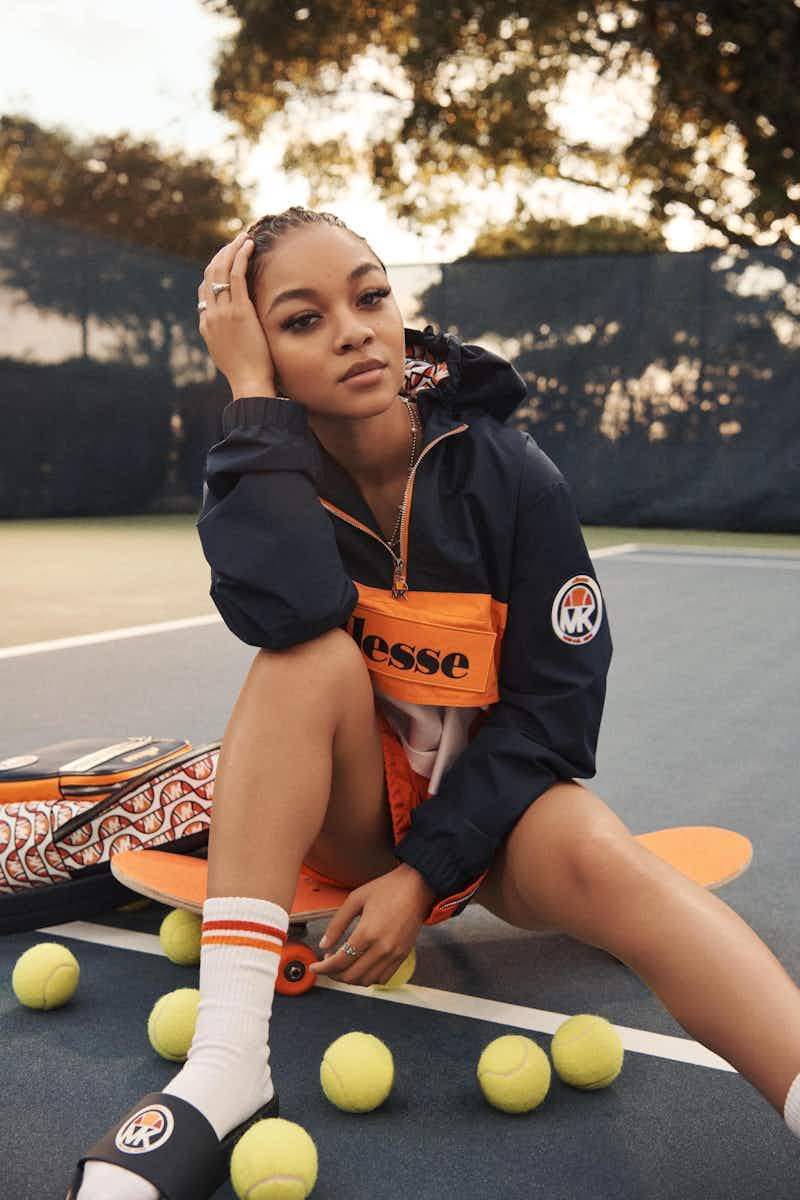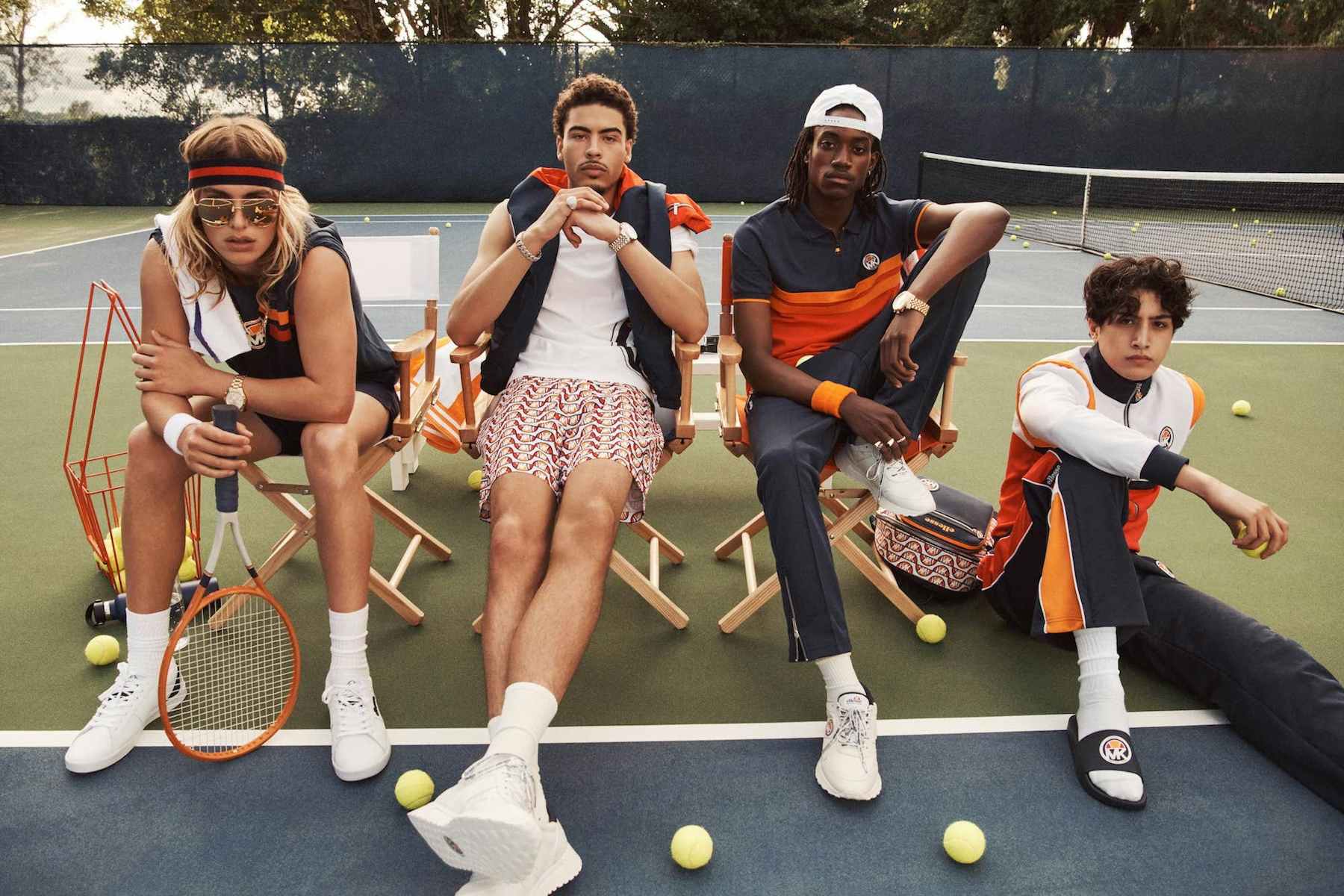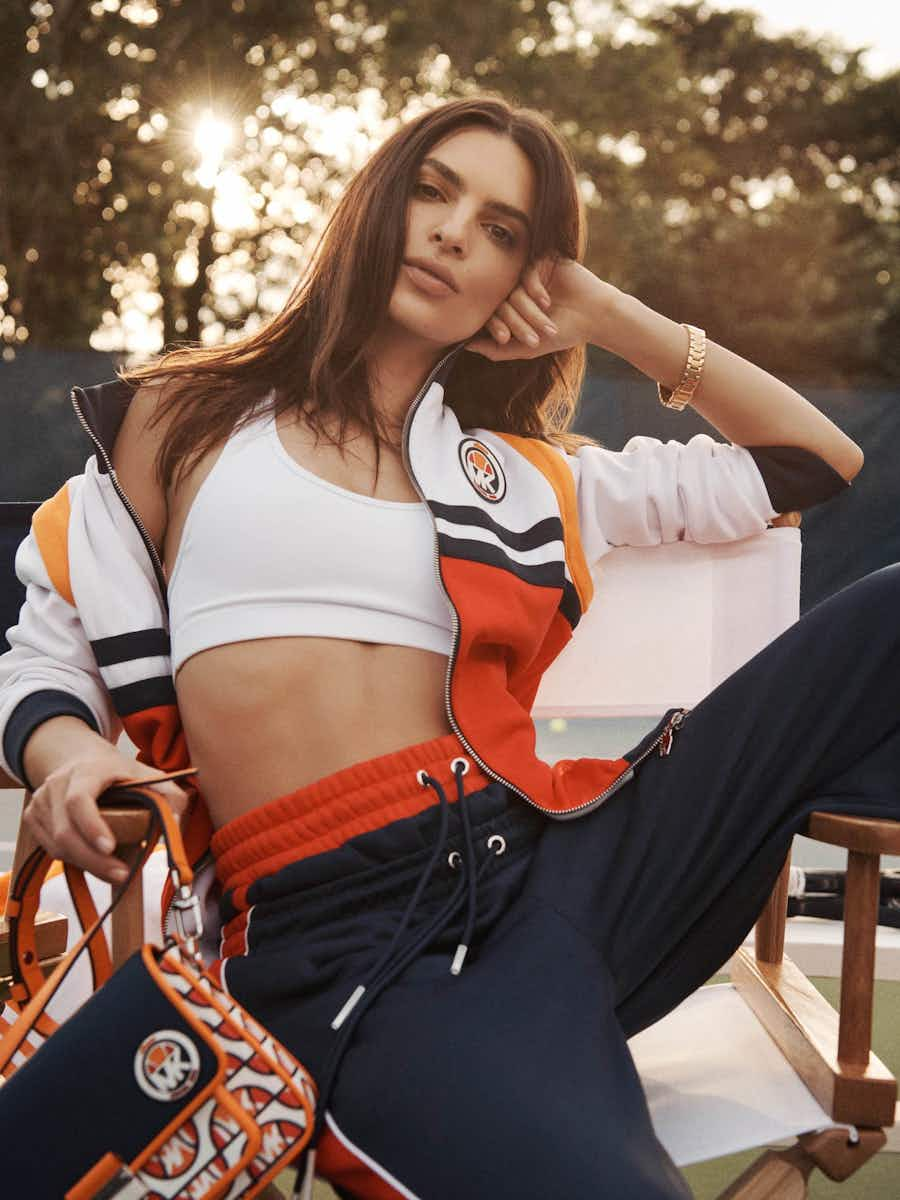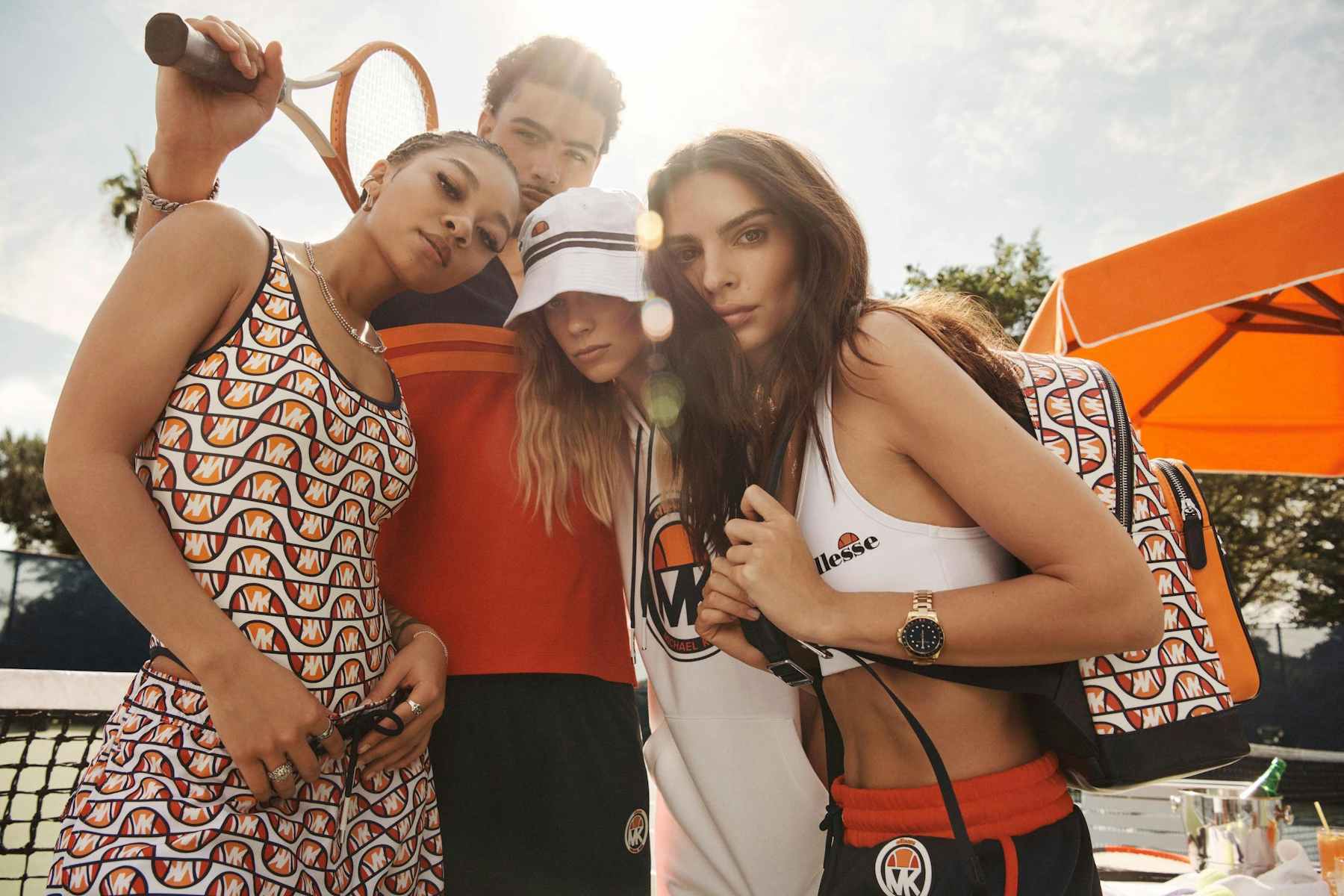 The capsule's accessories are ace; the neon bucket hats are well worth making a racket about, while the Bradshaw shoulder bag and Hudson backpack showcase a brand new pattern. There are also logo slides ready to split step in and a swimsuit to throw on after a long holiday game of double-faults, underhand serves and yeeted tennis rackets.
For the shoot, fashion photographer Lachlan Bailey and Interview editor-in-chief Mel Ottenberg have brought the Miami heat, taking us courtside in the Florida sun. Kors and ellesse have assembled a world-class player roster featuring the likes of Emily Ratajkowski, Jay Critch and Kemio, all serving some major looks and, err, tennis balls, obviously.
Soundtracked by Critch's bars, the campaign is gloriously retro and escapist, matched by a collection that's easy-breezy to wear. See you sometime in summer at the park court round the corner: we'll be the one with all the gear, and absolutely no idea what the deuce is going on…