Mr. Hamada, Japan's most dedicated Yohji and Comme fan
In a private Facebook group for fashion kids to talk shop and critique other's outfits, a Japanese sexagenarian came to blow them away.
High Fashion Talk (HFT) is what it says – a private Facebook group similar to that of The Basement, a hugely popular (but private) community for sneakerheads and hypebeasts to share their takes on the latest streetwear trends. HFT is much more intimate and niche in scope. Its members – around 25k mostly in their teens and twenties – favor brands like Kiko Kostadinov, Issey Miyake and Comme des Garçons over Supreme and Stussy, and it's used exclusively as a discussion forum to offer constructive criticism on each other's outfits.
So when an inscrutable 60-year-old Japanese man one day appeared out of the digital abyss to post his vintage Yohji Yamamoto outfit on High Fashion Talk for some feedback, it set off a wave of fanatical responses like, ​"That outfit is the cleanest thing I've ever seen a man put on in my entire life, an absolute living legend"; ​"This guy fucks"; ​"You fit the quintessential Yohji aesthetic perfectly"; and, my personal favourite, ​"King."
A few months ago, Mr. Hamada joined HFT at the urging of the group's founder, Iolo Lewis Edwards, and started uploading photos of himself standing in his apartment, next to a small couch, dressed in vintage Yohji and Comme des Garçons outfits. The group's members were simultaneously stunned and fascinated by this humble old man's effortless, suave style, in addition to his fashion knowledge accumulated over decades. Hamada rode the wave of his newfound popularity to be crowned HFT's ​"Outfit of the Month."
Still, the presence of this sexagenarian from Kure, Hiroshima is especially confounding. How exactly does he figure into this age-specific millennial fashion culture?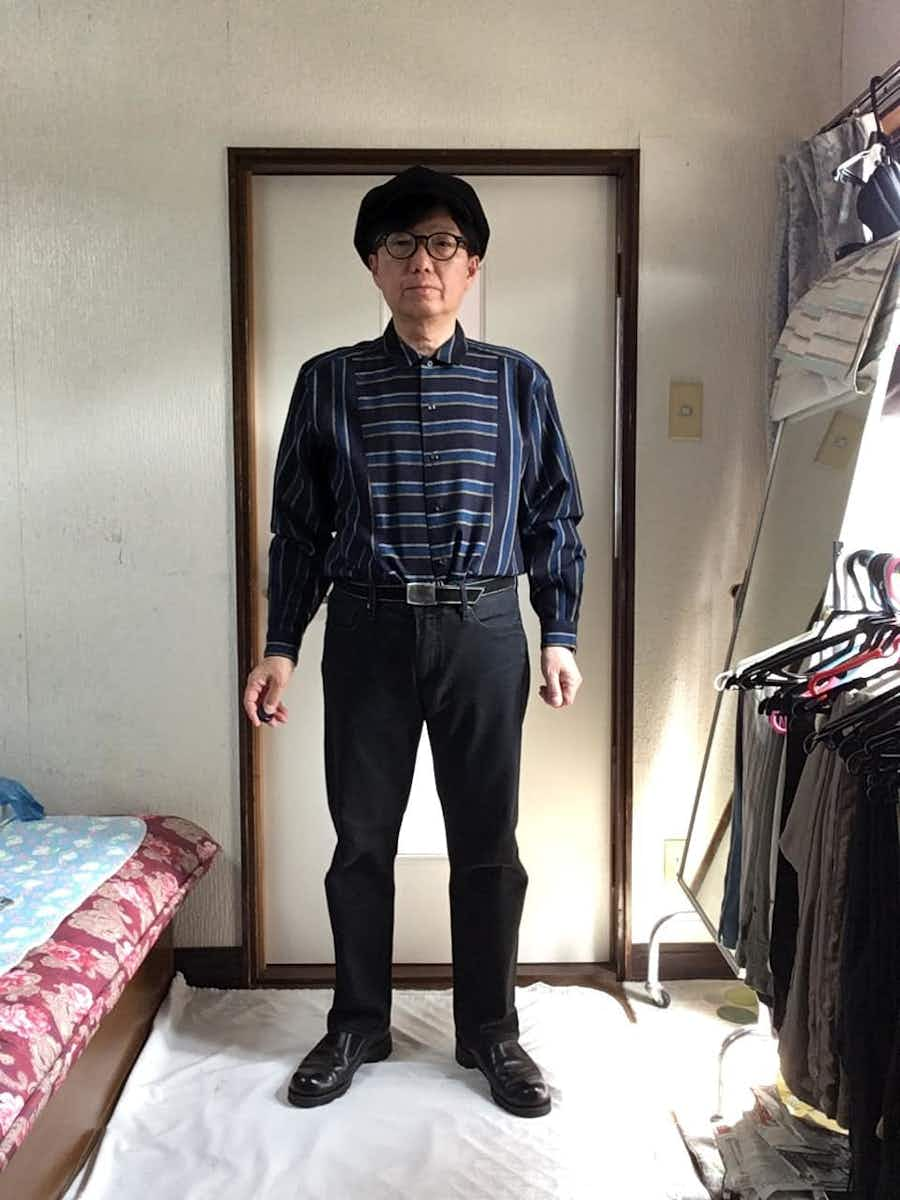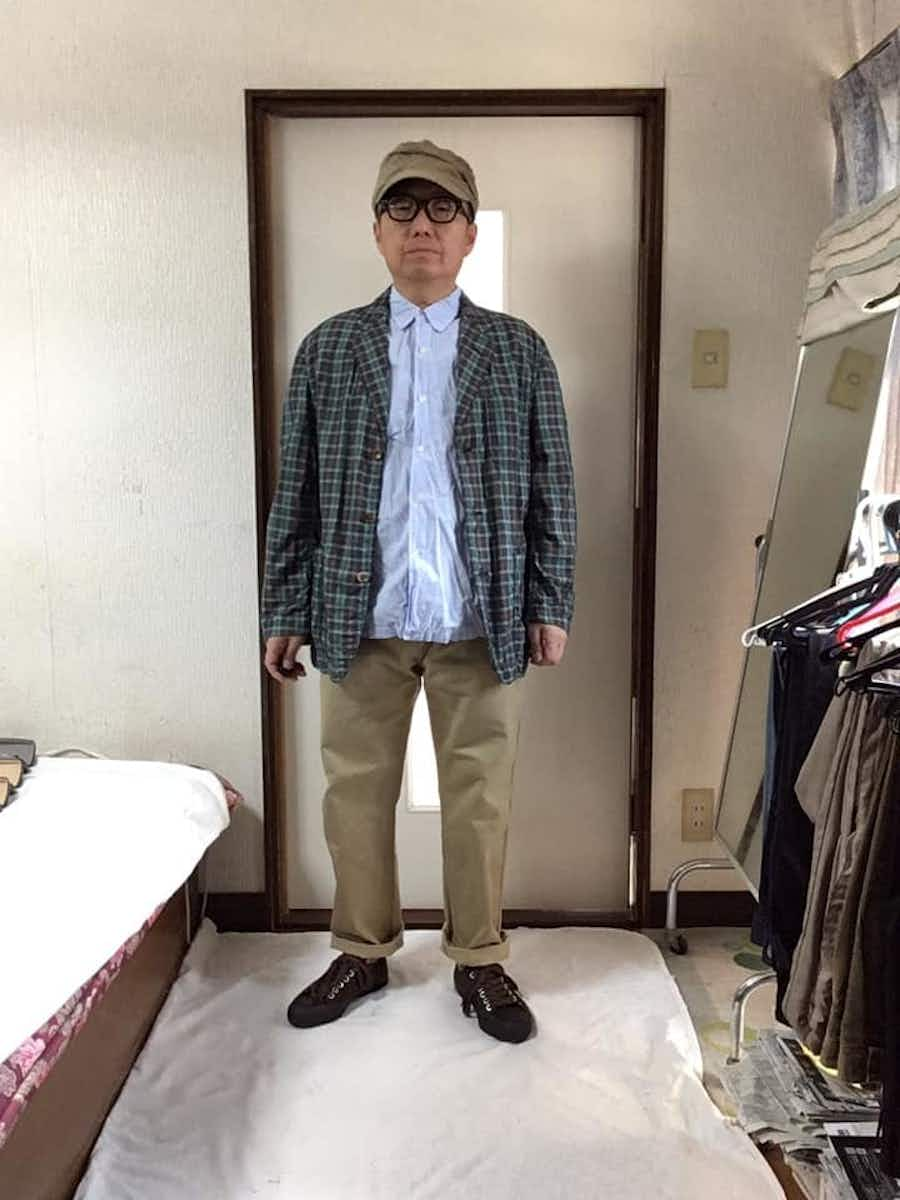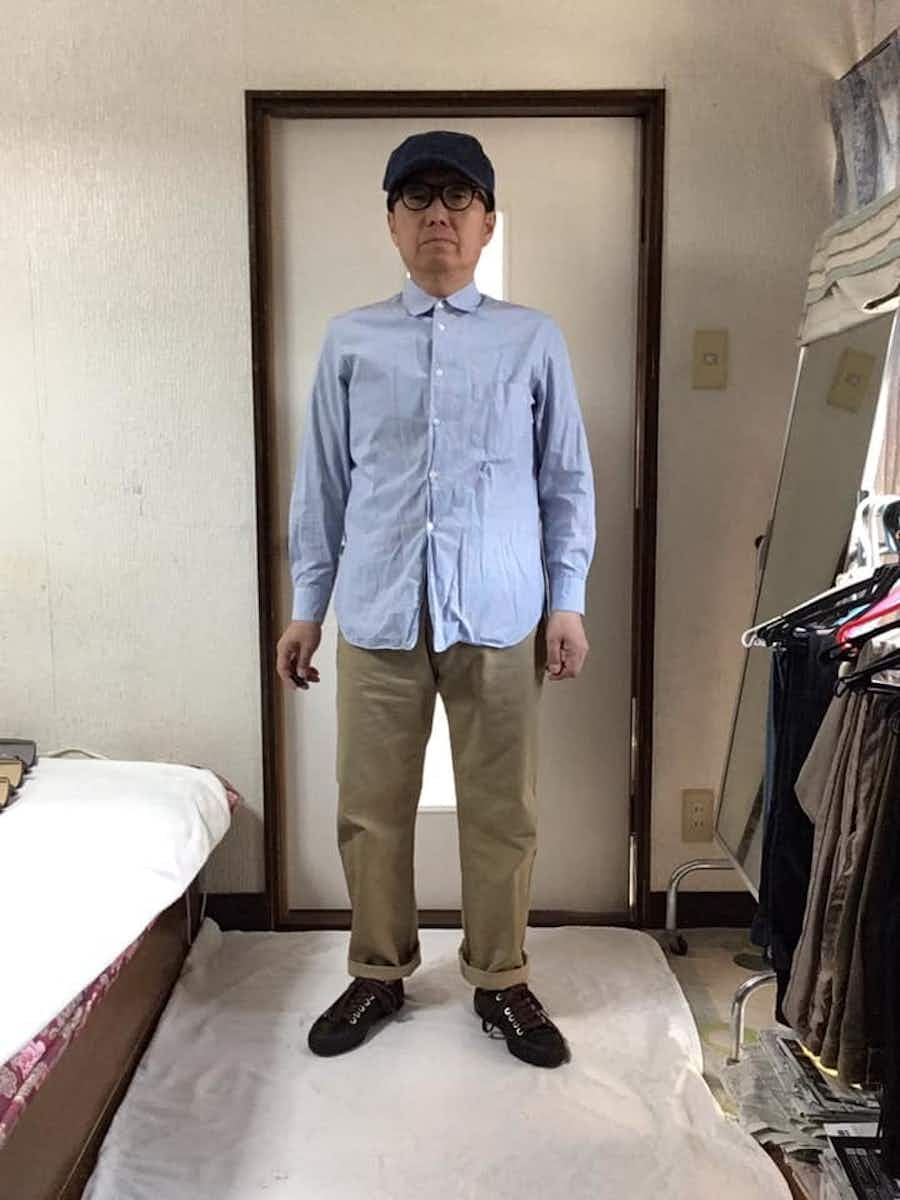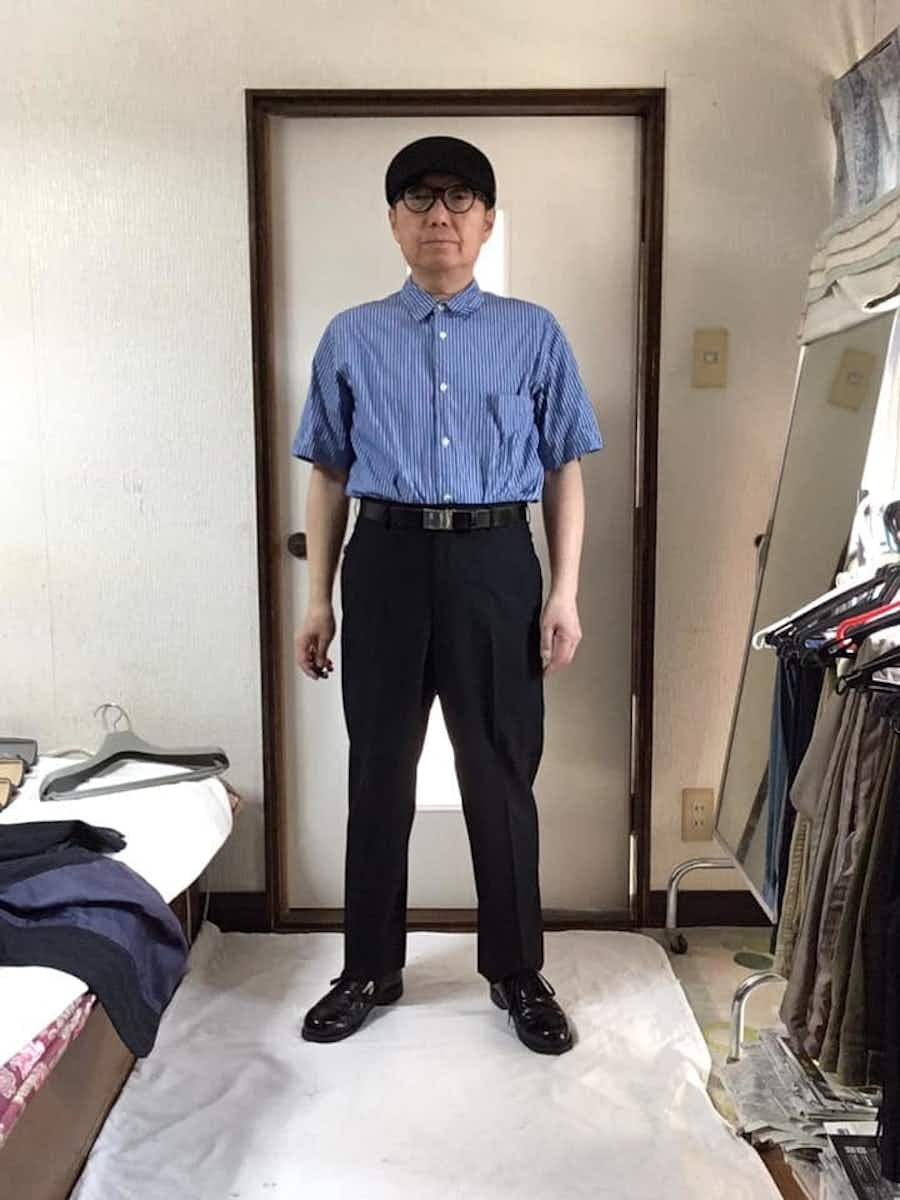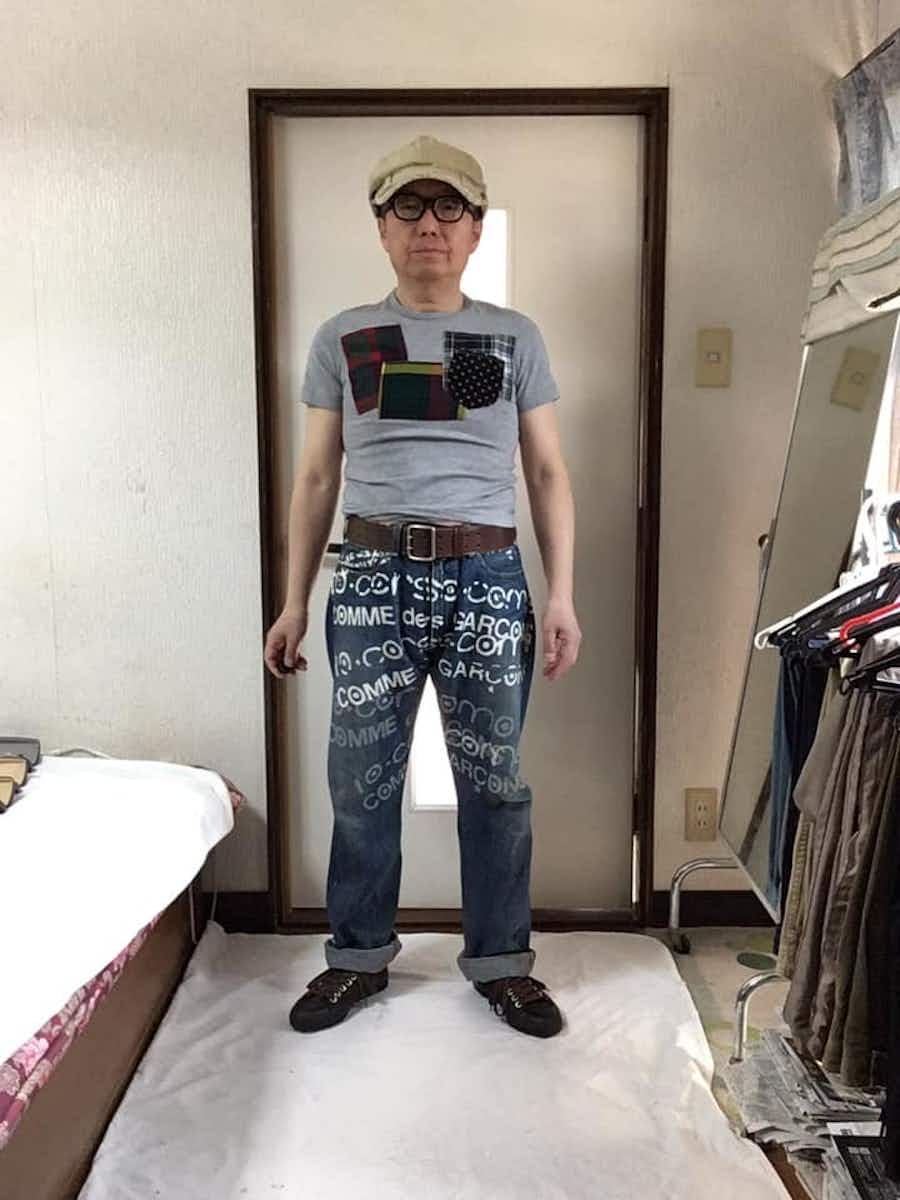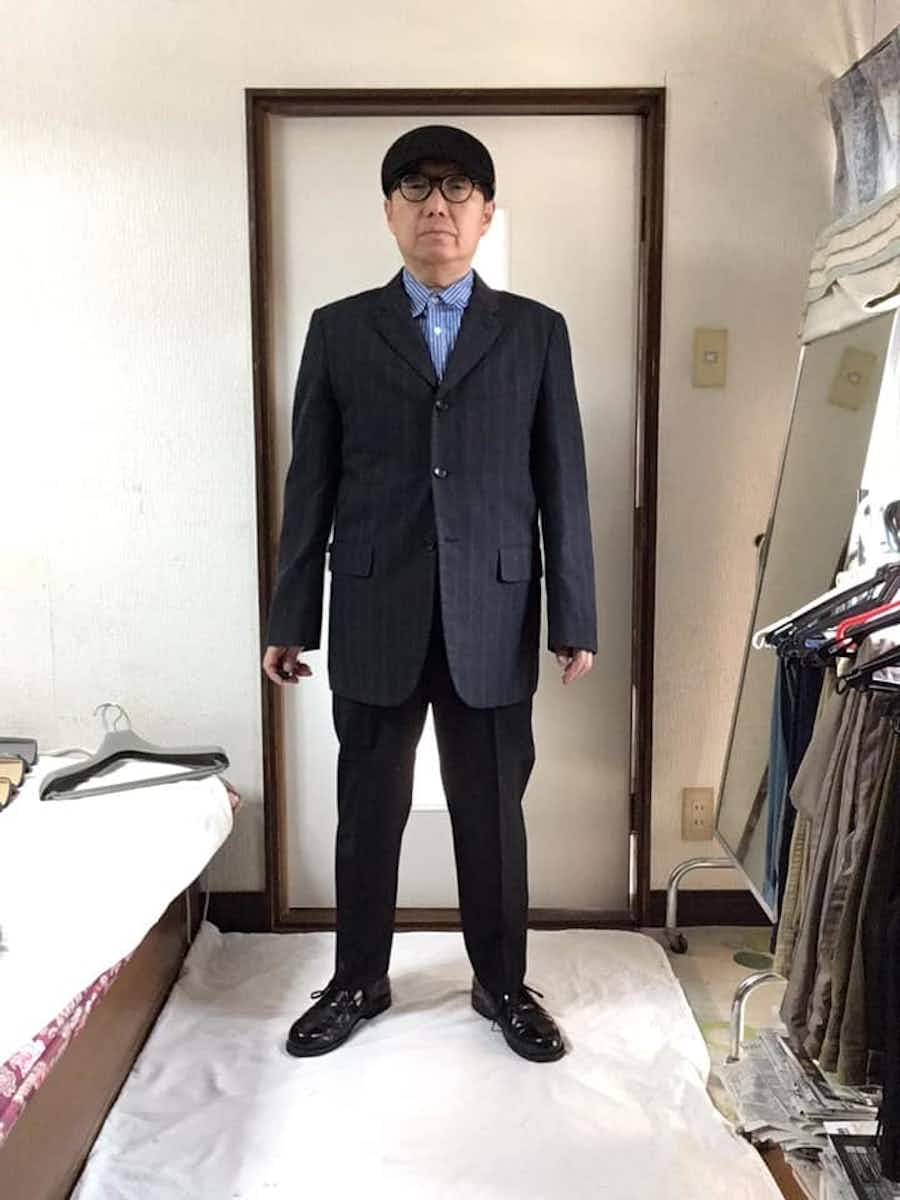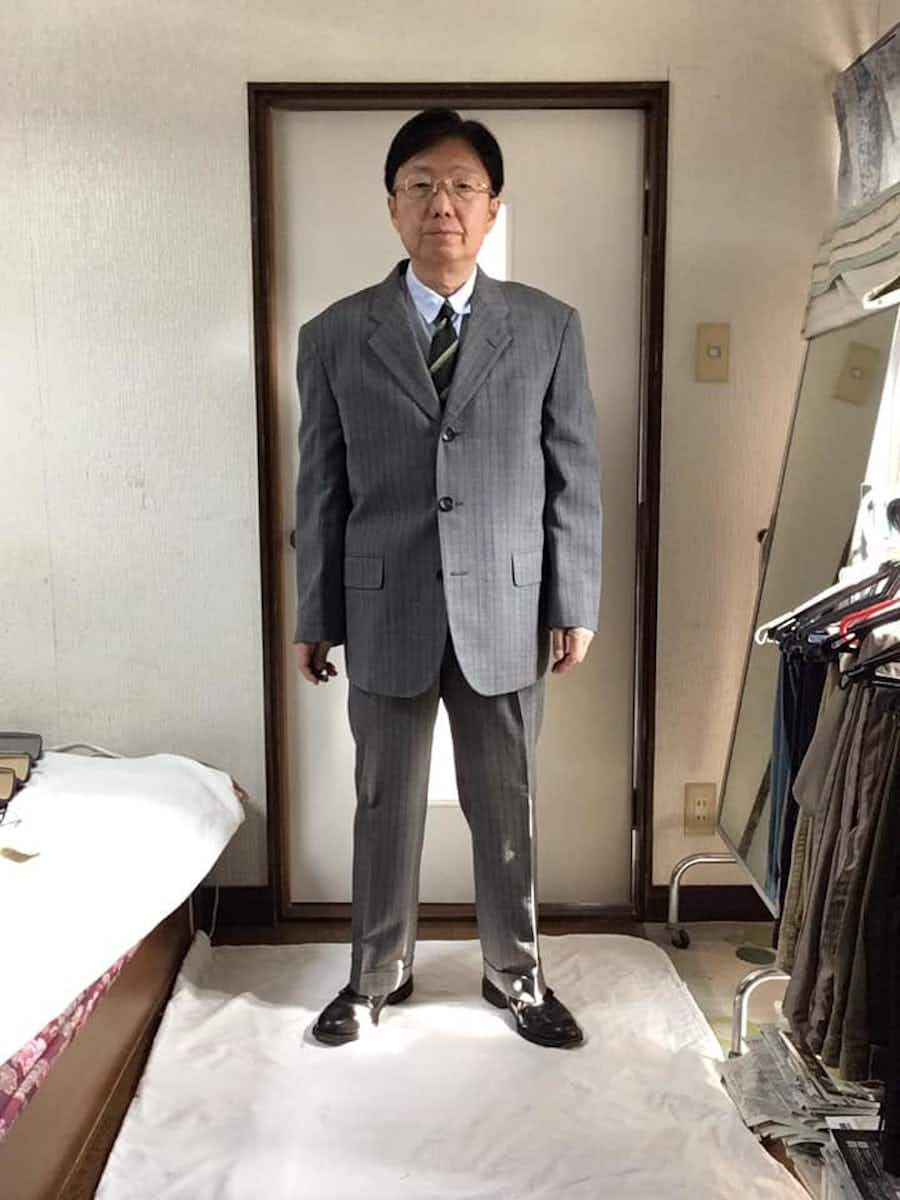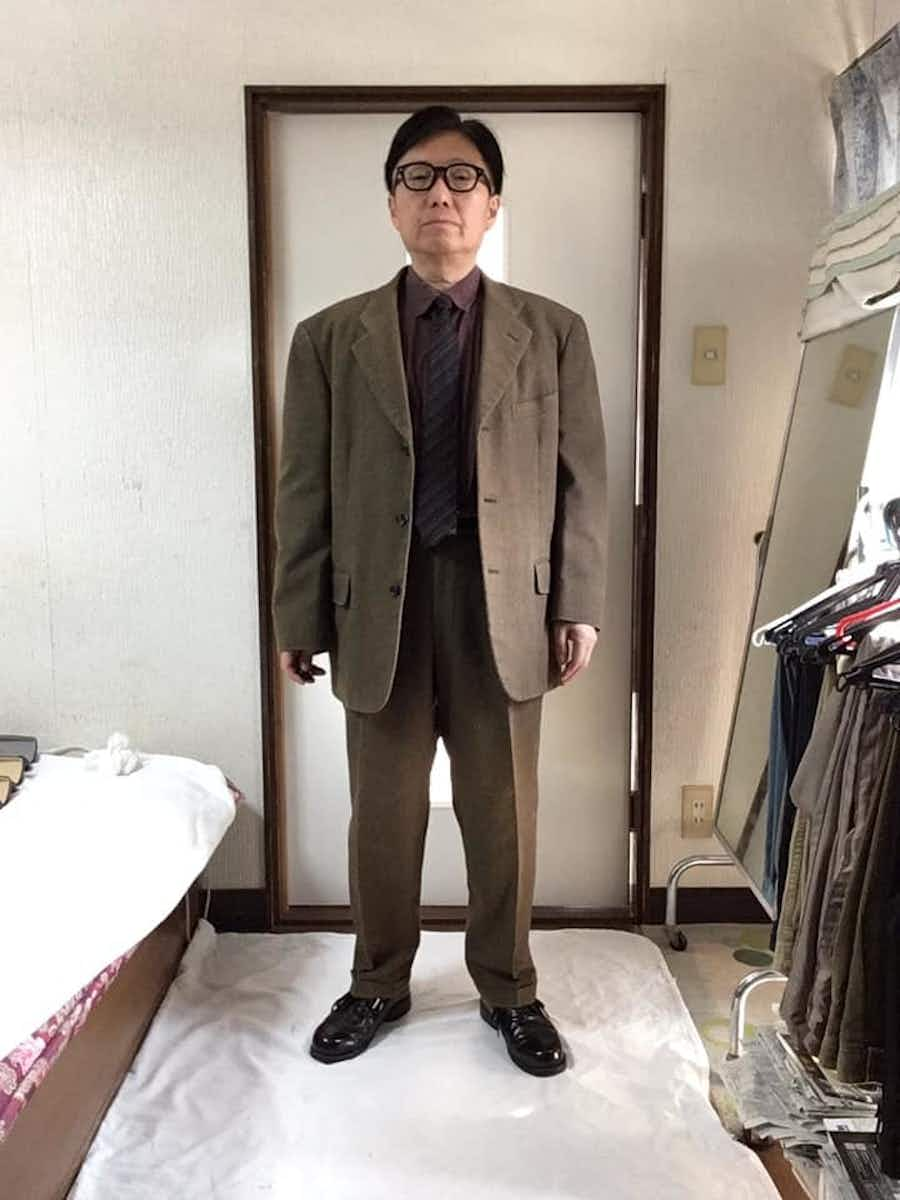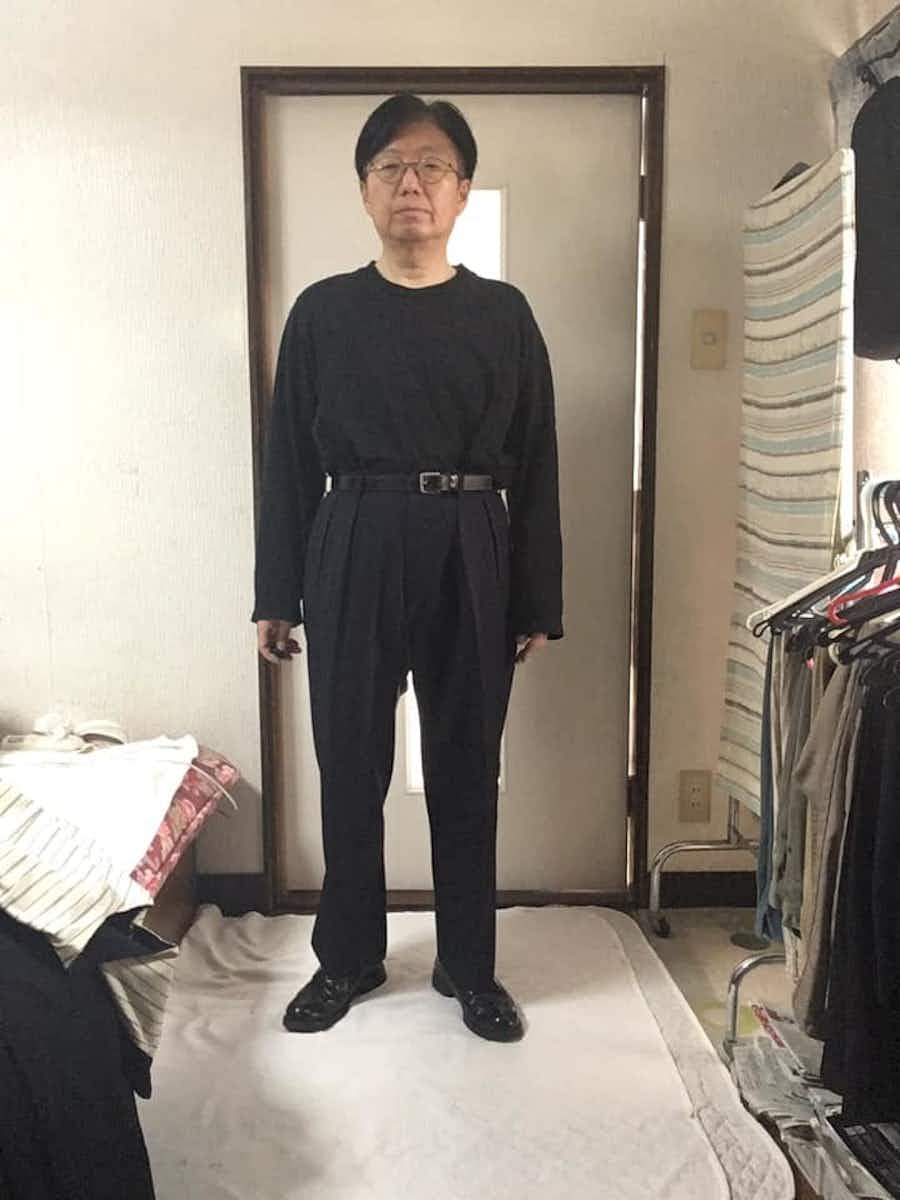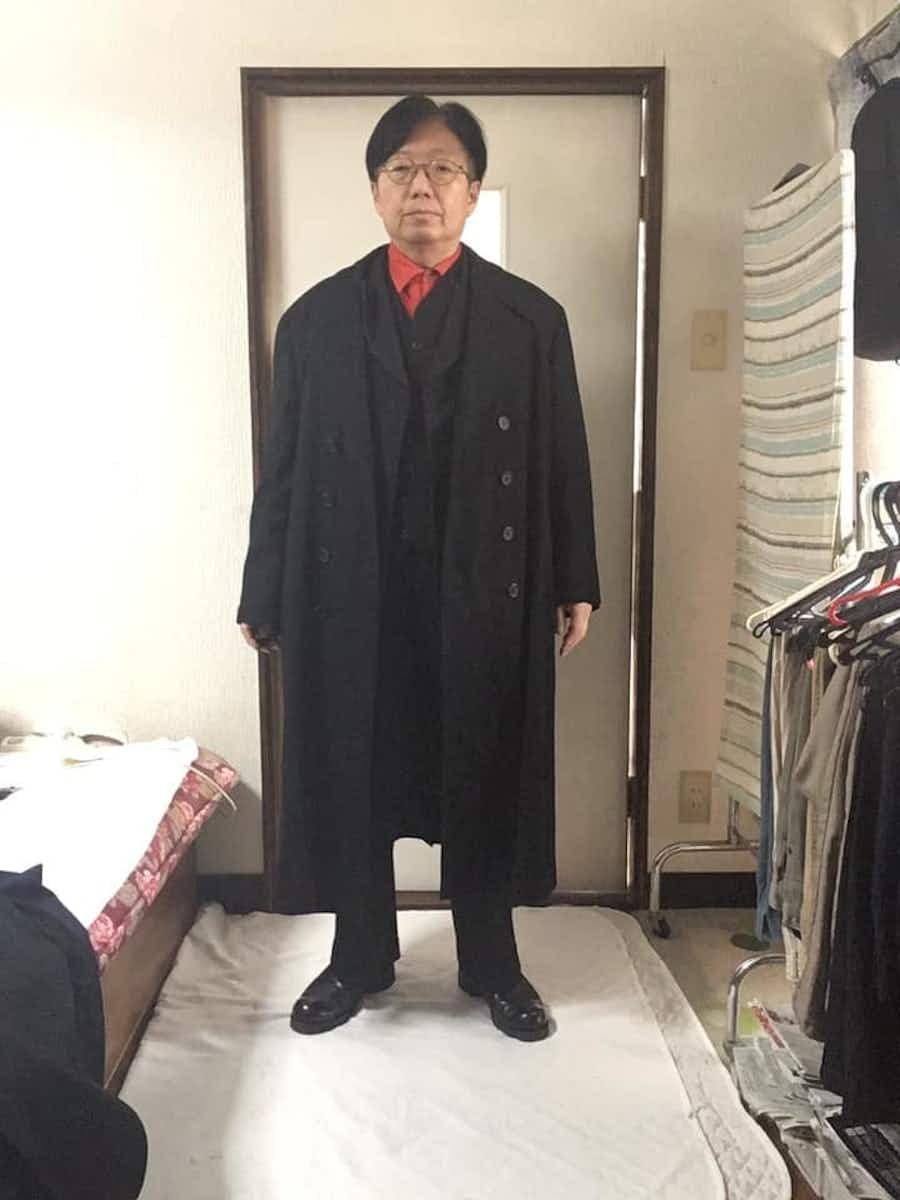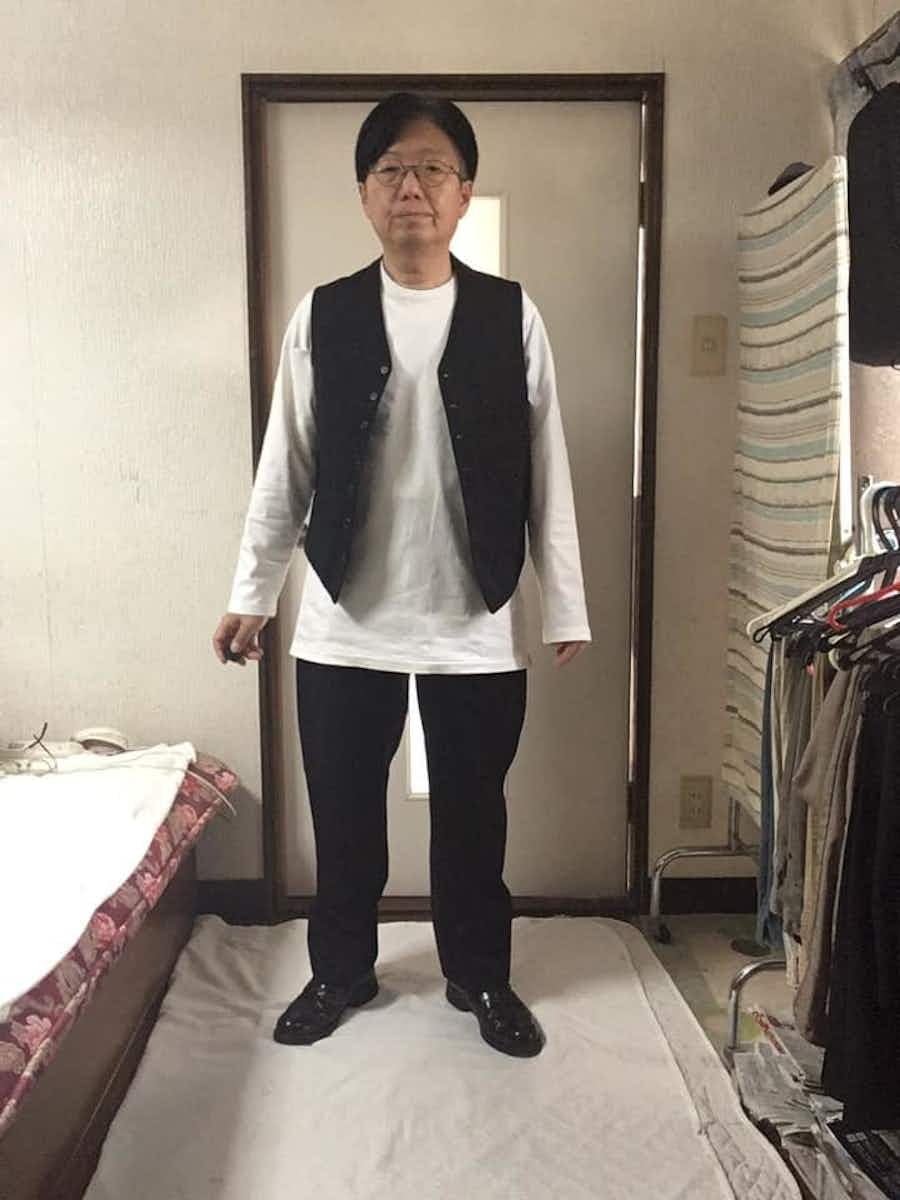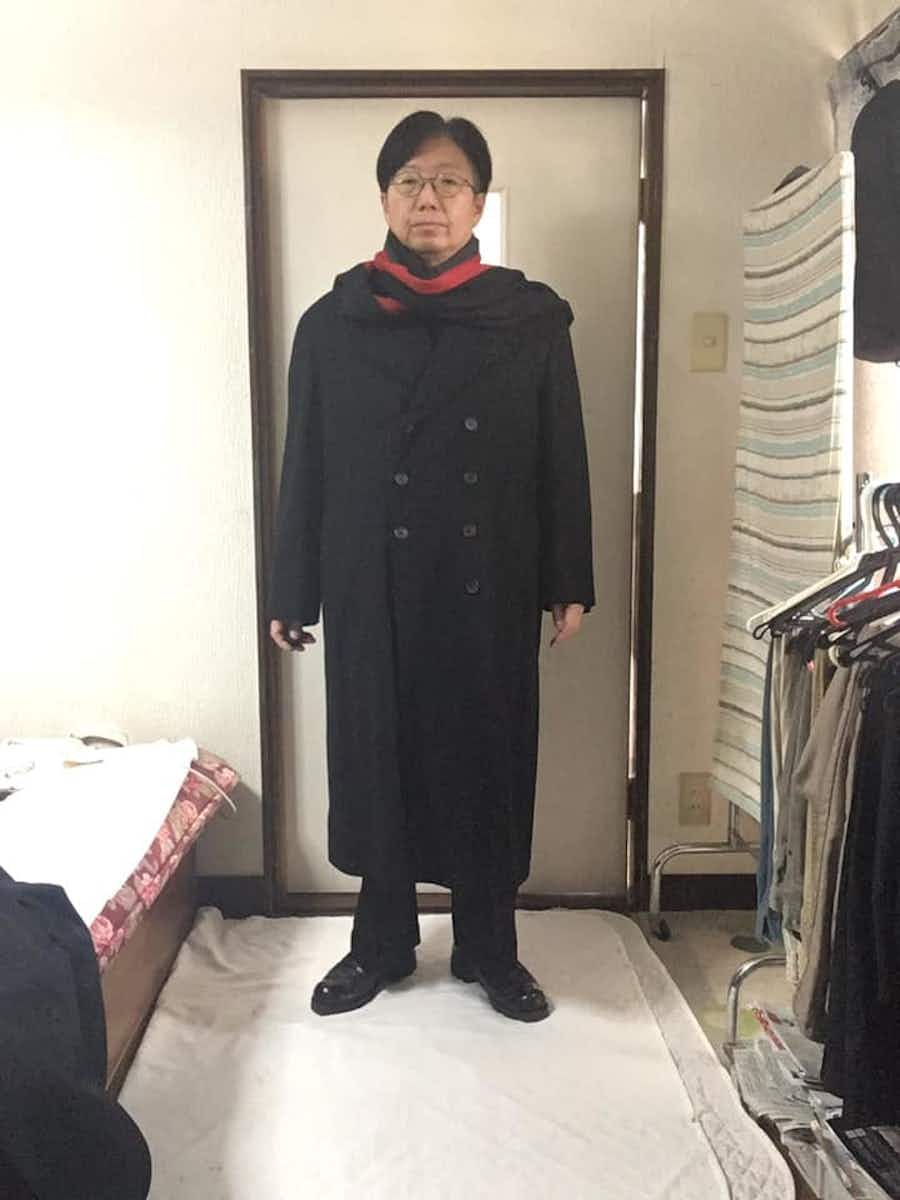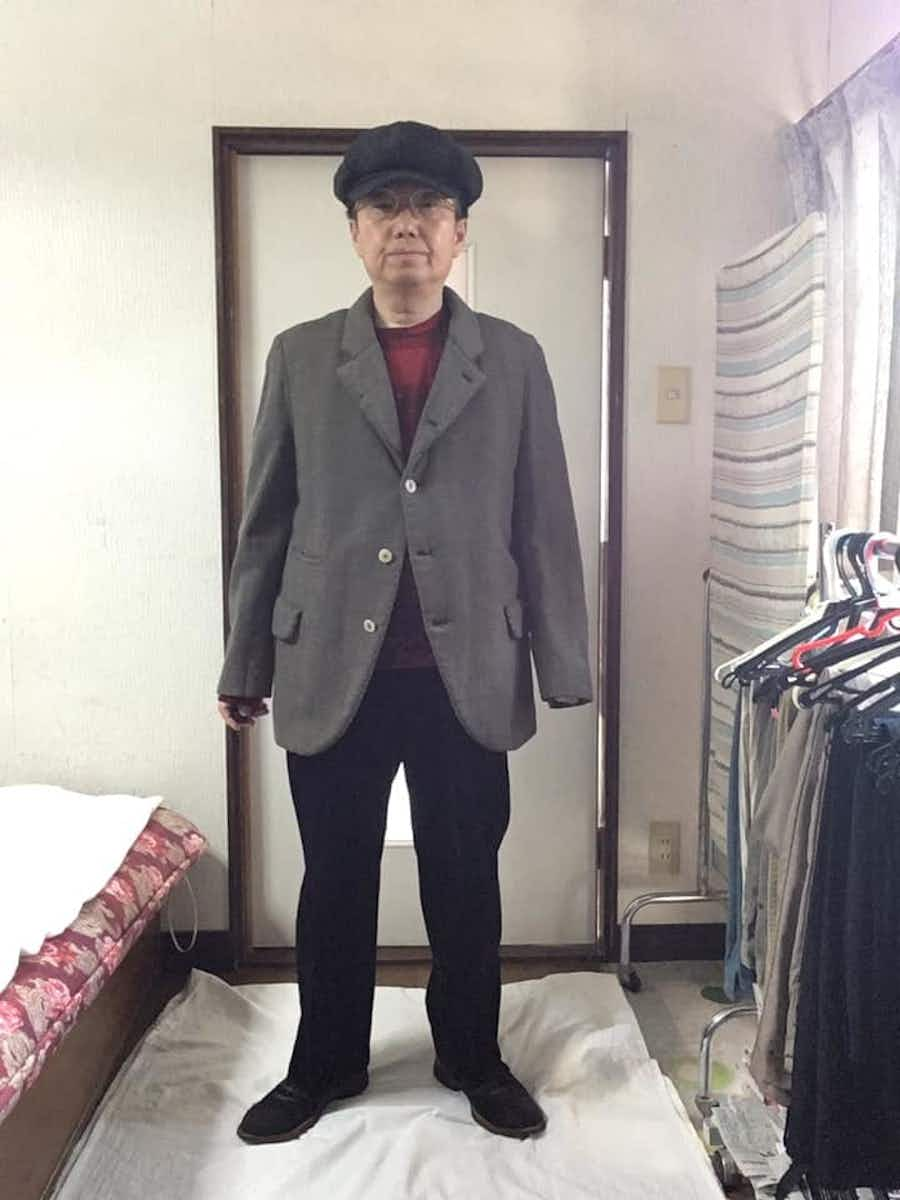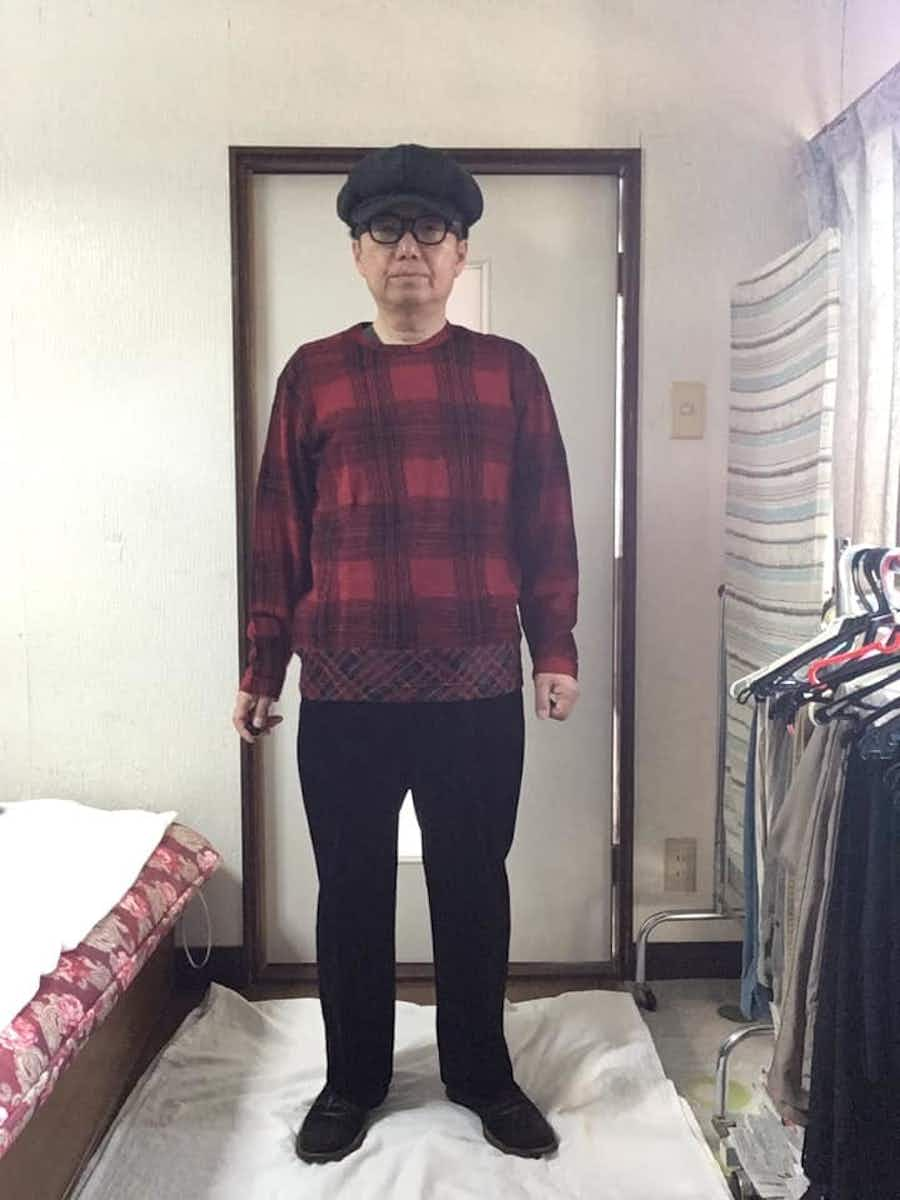 Hamada turned down the offer to speak at any length about his lifelong obsession with Comme and Yamamoto, simply stating that ​"the clothes speak for themselves." (We agree.) However, he did give small insights into his sartorial back catalogue. Hamada's love for fashion began back when he was 19. Since then, he has stuck to a diet of one designer and their ethos at a time: ​"I wore Takeo Kikuchi from the age of 19 to 30. Yohji Yamamoto from 31 to 35, and I've been wearing Rei Kawakubo since I was 35," Hamada wrote in a Facebook message. Hamada sees this method of ​"wearing one designer's clothes totally" as the most ideal way to understand and embrace their world view, ​"the most important" aspect about this whole ritual.
Perhaps his lifelong dedication explains his overnight success in HFT. ​"I actually found Mr. Hamada in other groups posting about what he loves but the people there didn't appreciate or share that enthusiasm," explains Edwards. ​"I knew that HFT members would love him so I friend requested him and added him to the group. And he caught the drift very quickly."
Alongside his Yohji ensembles, Hamada has also been spreading his own wisdom about fashion and the icons he follows. For instance, under a post titled ​"Fashionable men over the world," he presented a list of style and musical inspirations, including David Bowie, whose Ziggy Stardust Tour Hamada watched as a 12-year-old and whom he has admired for more than 48 years. He also looks up to a fellow CDG stan, Japanese actor Naoto Takenaka, who has been wearing CDG for more than 40 years. In another post, Hamada animatedly wrote about his IRL meeting with the actor from a decade back, describing Takenaka as a ​"kind and funny man." ​"He wore pink suits. We shook hands and I talked to him and got his autograph." Another post introduced Japanese brand Van, founded by Kensuke Isizu – aka a pioneer of the Japanese ​"IVY Look" and a God of Japanese men's fashion. Hamada shared photos of the Van pieces he got from his mother as a young boy.
As brands constantly release new drops and the economy is buoyed by people who cop them soon after, eventually flipping their purchases on Grailed and eBay, it's quite refreshing to find someone like Hamada, who exists outside of this ecosystem. It's a big part of his appeal to the HFT group: ​"Wearing stuff because you like it, you have an obsession with it and not because you want to show off your wealth or flex a logo or brand," as Edwards puts it.
Tamia Thompson, one of the moderators of HFT, adds to this sentiment, saying, ​"Mr. Hamada's contributions to the group have almost been like a history lesson. Very clearly and quickly did I notice the difference between his knowledge and my very millennial perspective," Thompson says, before adding, ​"It's incredible how much I learn from him from just being observant and encouraging this new-found inspiration as best as I can."
"It's interesting to see an older man inhabit this online space mainly populated by dudes in their teens and early twenties," says Jonatan Nilsson, a 21-year-old fashion design student and member of HFT, ​"I think it's very valuable to have people like Mr. Hamada who actually ​'lived' at the same time as these important designers when they were new and current instead of just young dudes with #archive Instagram, reposting their old CDG garments they bought on Grailed." Nilsson wants to ​"be like [Hamada] when he grows up," hoping to one day inspire the younger generation with the clothes he has collected and lived in throughout his life, in the same vein as Hamada.
"I was very surprised by the big response," Hamada explained in a private message. ​"I just want to contribute my 41 years' worth of collection to make everyone happy." He clearly exemplifies the notion that everyone eventually finds their people, as Edwards tells us. They are out there – you just have to be patient and keep doing your thing in the meantime.
Mr. Hamada's advice to the millennials aspiring to capture his vibe is simple: ​"Get good clothes and wear long time."

More like this