Pip Millett has found her superpower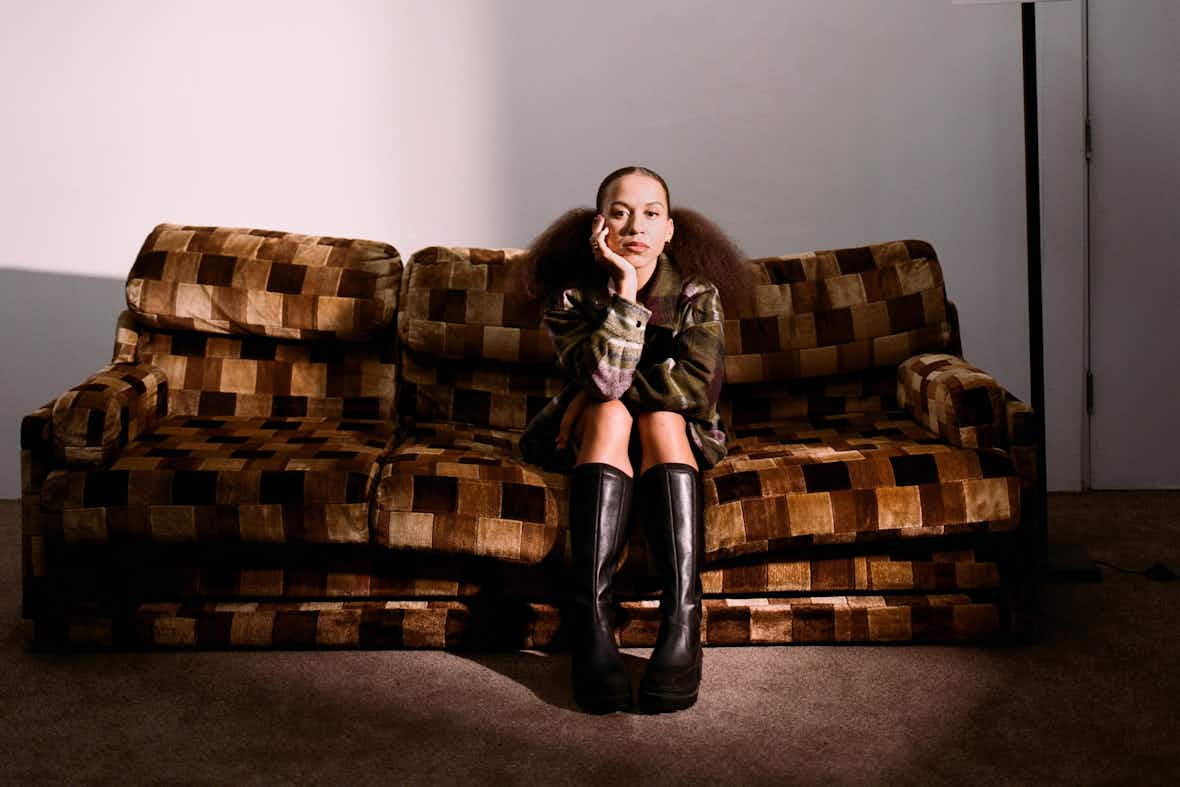 With talent and style to boot, Manchester-based singer-songwriter Pip Millett is tipped for greatness. We caught up with her to hear about her team-up with Timberland for its new Find Your Superpower campaign.
Some heroes wear capes; others wear platform boots. Unlike giant neck napkins though, stompers aren't just part of the get-up; they're a superpower in themselves, giving you a striking silhouette, extra height and the ability to move from road to rave with ease.
It makes sense, then, that Timberland has built its new Find Your Superpower collection around them. It pairs Timberland® Premium Leather with recycled and regenerative materials, marking the brand's genuine commitment to consciously crafted footwear. But while the carbon footprint of these shoes might be smaller, the actual footprints sure aren't; we're talking six inch heels, solid soles and dead hard treads.
The campaign is led by a proper superhero and new Timberland ambassador – Manchester-based singer-songwriter Pip Millett – who's appeared on COLORS and Later…with Jools Holland and released the gorgeous LP When Everything Is Better, I'll Let You Know last year to the delight of our ears.
Giving her a platform to share her creative insights, the project's video steps into the neo-soul singer's shoes for a day as she hops from bedroom to botanical garden, reflecting her and Timberland's shared love for green city spaces and urban exploration.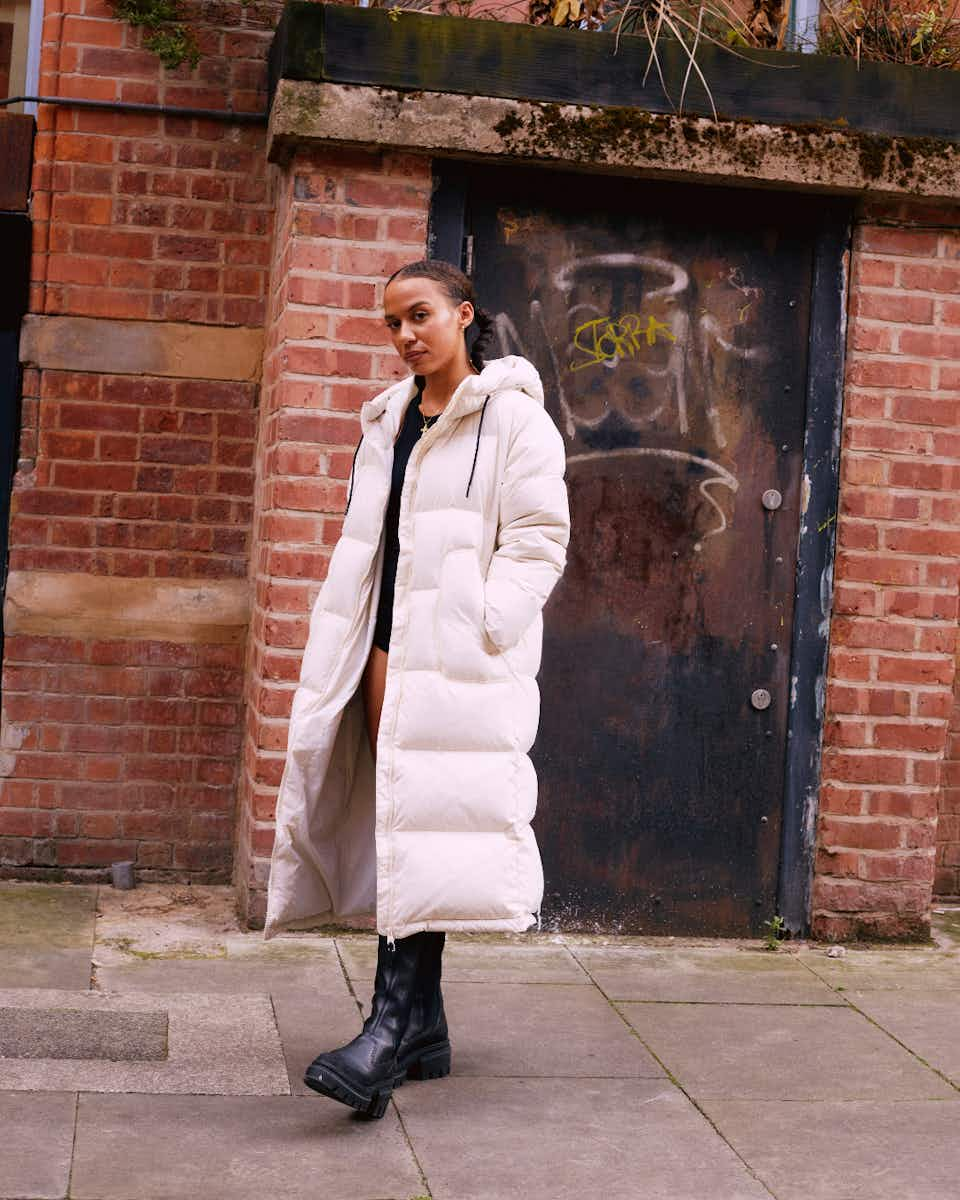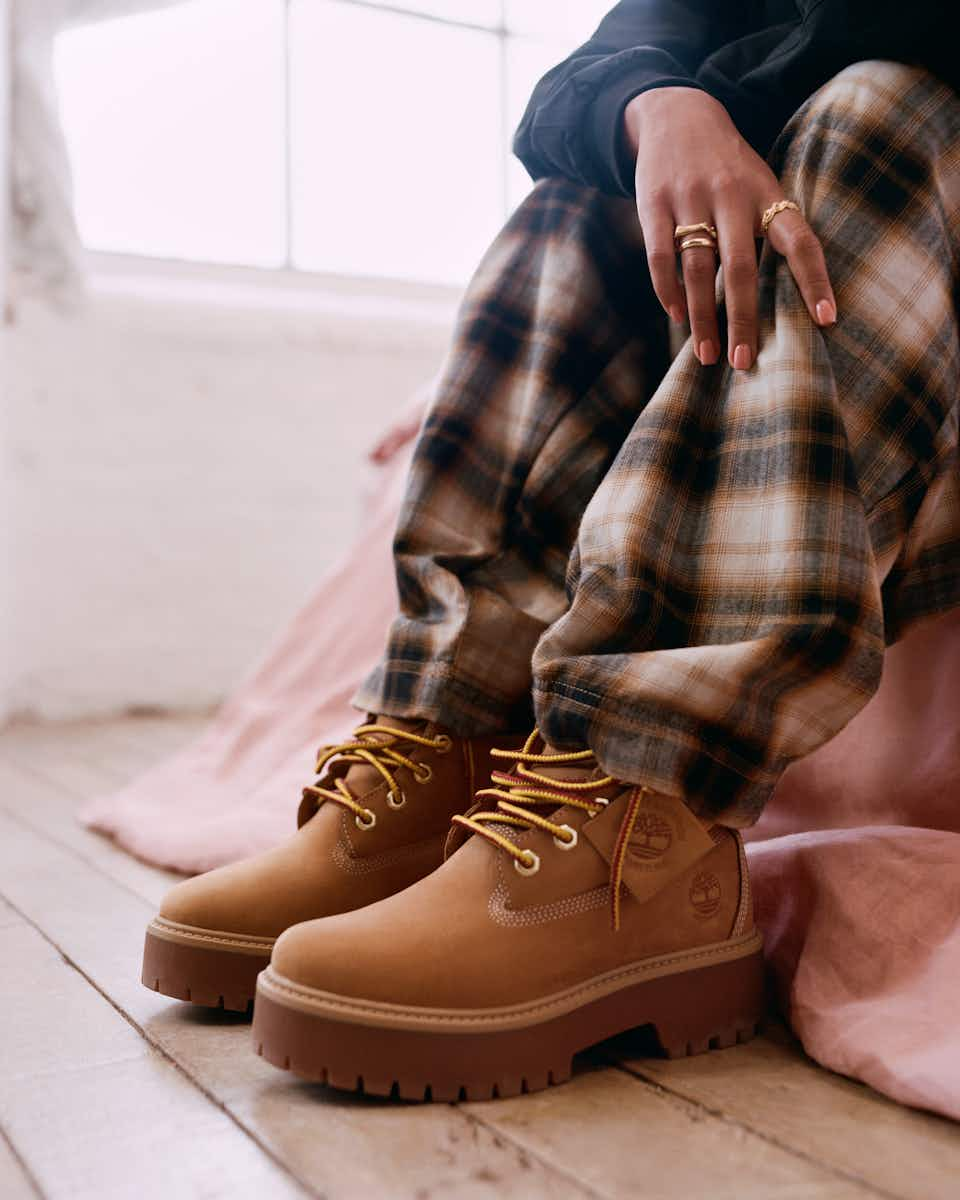 Meditating on creativity, she emphasises the importance of transience.​"Sometimes it sparks excitement knowing that things are changing," Pip quips.​"I think when you hold onto things, it only really does you damage."

Naturally, it also shows off the collection. Leading the pack, the chunky-soled Everleigh 6 Inch Zip Boot is the kind of sturdy companion to take you from A to B to Z with no stress. The hero item for us? The festival-ready Pull On Tall Boot; special mention too, to its sidekick the Stone Street 6 Inch Platform Boot, daubed with the brand's Original Yellow Colourway.

We chatted to Millett – about dodgy powers, shifts in style, penning lyrics and, of course, platform boots – to find out more.
What are your memories of Timberland growing up?

My memories of Timberland are often based around music. You'd see so many American Hip-Hop and RnB artists wearing them. I loved that.

What superpower do you wish you had and why?

I'd love to be a really strong swimmer. I can swim now but to be able to swim anywhere for long amounts of time I think would reduce lots of fear I have around the sea.

What element of nature helps you reset?

I think all of nature helps me reset. When I'm out on a walk I'm trying to take in the whole of my surroundings and find peace somewhere within it. I love being near moving water as well as woodland.

Going from the countryside back to the city and vice versa — how does it change your creative mindset?

The city is chaotic for me. I have a fun time but I don't feel like it's the best creative environment. My music is honest and vulnerable. In order to find that I have to have the space to think and understand how I'm feeling. The countryside feels like the best place to be for clarity.

What helps you put pen to paper when writing your songs?

I journal a lot. I find it helps with writing songs and keeps my thoughts in order. I'm trying my best to understand more about who I am and to understand more about my relationships and I think you can hear that in my lyrics; that's why it's important for me to journal.

What's the biggest shift in your style you've ever had?

I used to wear all black with red lipstick all of the time. Now I feel like I'm very colourful in my clothing choice. Next will be more colour and texture.

What aesthetic are you most into at the mo?

I couldn't pin that down. I tend to like what I like and go with it. I like things that feel comfortable but look cute and are colourful. I don't like the idea of following a trend or aesthetic because they die out and then those items often get thrown out. I don't view that as a sustainable way to live.

Which is your favourite pair of boots from the new Timberland collection and why?

I love the Pull On Tall Boot. It feels pretty versatile and I like that. I could go dressy with it or v chilled.

Why are tall boots ace? Are they good for the stage?

Tall boots feel like they can really make a look. I feel like I could be really lazy with what I'm wearing but if I pop on a pair of tall boots it feels like I've made an effort. They're great for stage because they feel more secure for moving around.

Aside from perhaps the bath — is there anywhere you can't wear a pair of boots?

On a tanning bed.
Good point, well made. Thanks Pip!