Saint Laurent SS22: an all killer, knife-edge affair

Angular cuts! Meticulous craft! Austere lines! The influence of Paloma Picasso makes for a deadly, razor-sharp collection by Anthony Vaccarello.

Paloma Picasso has a penchant for red: red coats, red gloves, red bags, red lips. Even her eponymous eau du parfum, released in 1984 and now discontinued, was sealed in a bright red box. Her style is superbly angular: boxy shapes, colour blocking, asymmetric cuts strikingly evocative of her father's paintings (artist Pablo, in case you hadn't figured that out). During her years as a jet-setting It Girl throughout the 1970s and ​'80s, she was the magnet of the party – or so the story goes.
Saint Laurent's red-hot SS22 collection, presented last night at the Eiffel Tower, was a celebration of Paloma Picasso, an outcome of YSL co-founder, the late Pierre Bergé's, many stories of working alongside Yves.
"We were invited to a friend's house who was throwing a party," Bergé once said. ​"At one point, I no longer spot Yves. I look for him and find him with a young unknown girl. She had wedge heels, a turban on her head and things she had tinkered into clothes. It was Paloma Picasso."
A little-known story, it was turned into a tribute of independent spirit for creative director Anthony Vaccarello's sexiest collection yet. It'd be lazy to turn to the Studio 54 references. There were disco dancefloor cues a‑plenty, yes. But this was a collection of freedom, high-octane energy and emancipation. Subversive seduction with a killer knife-edge.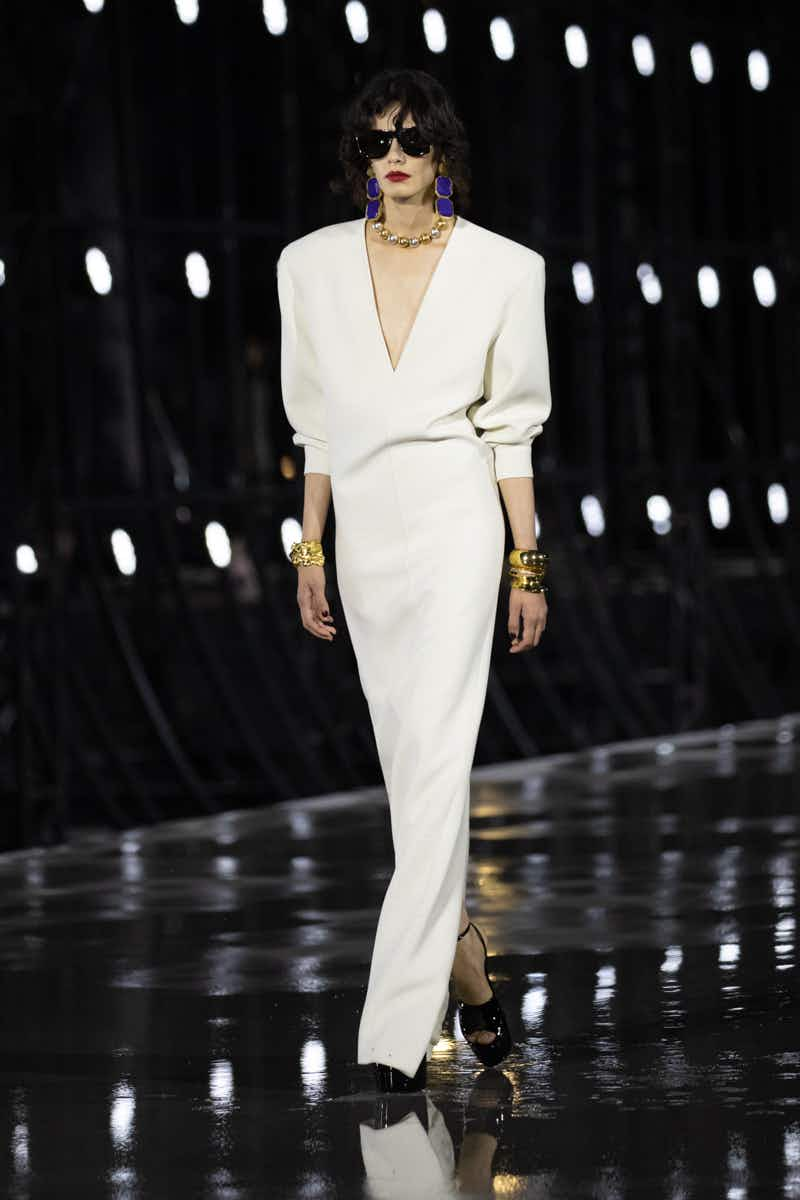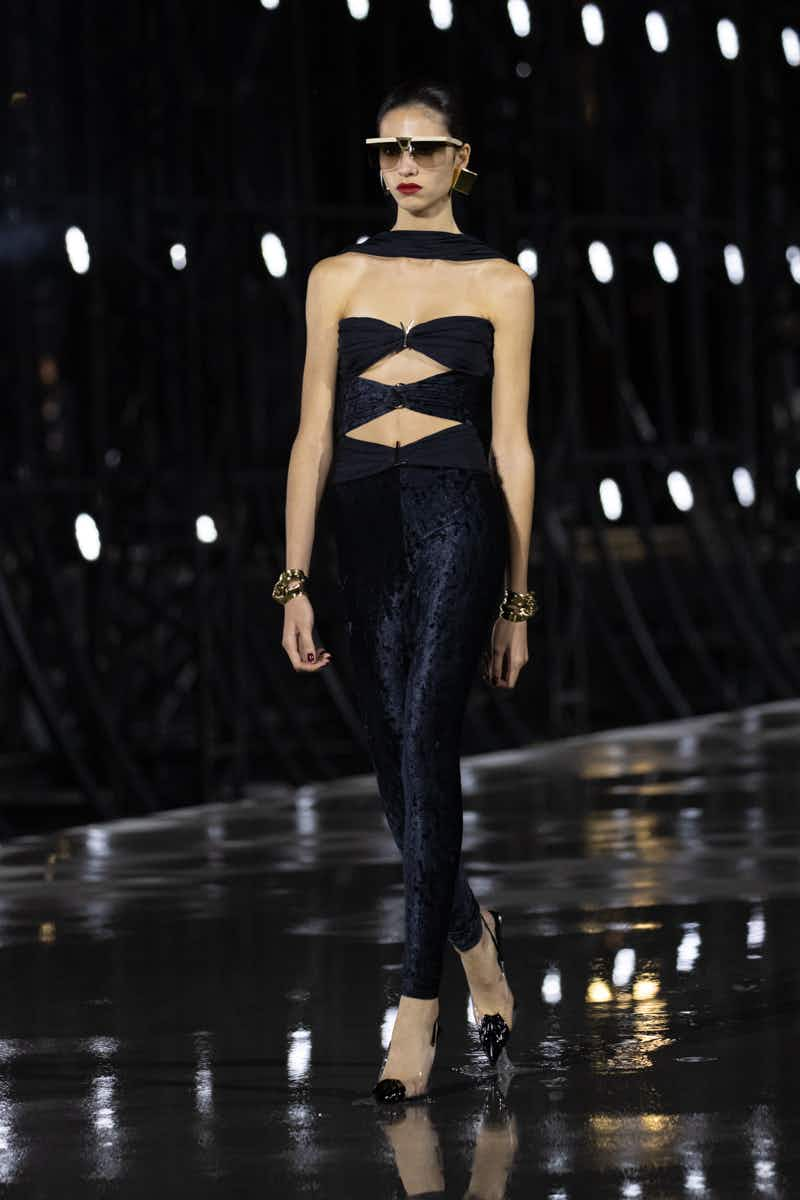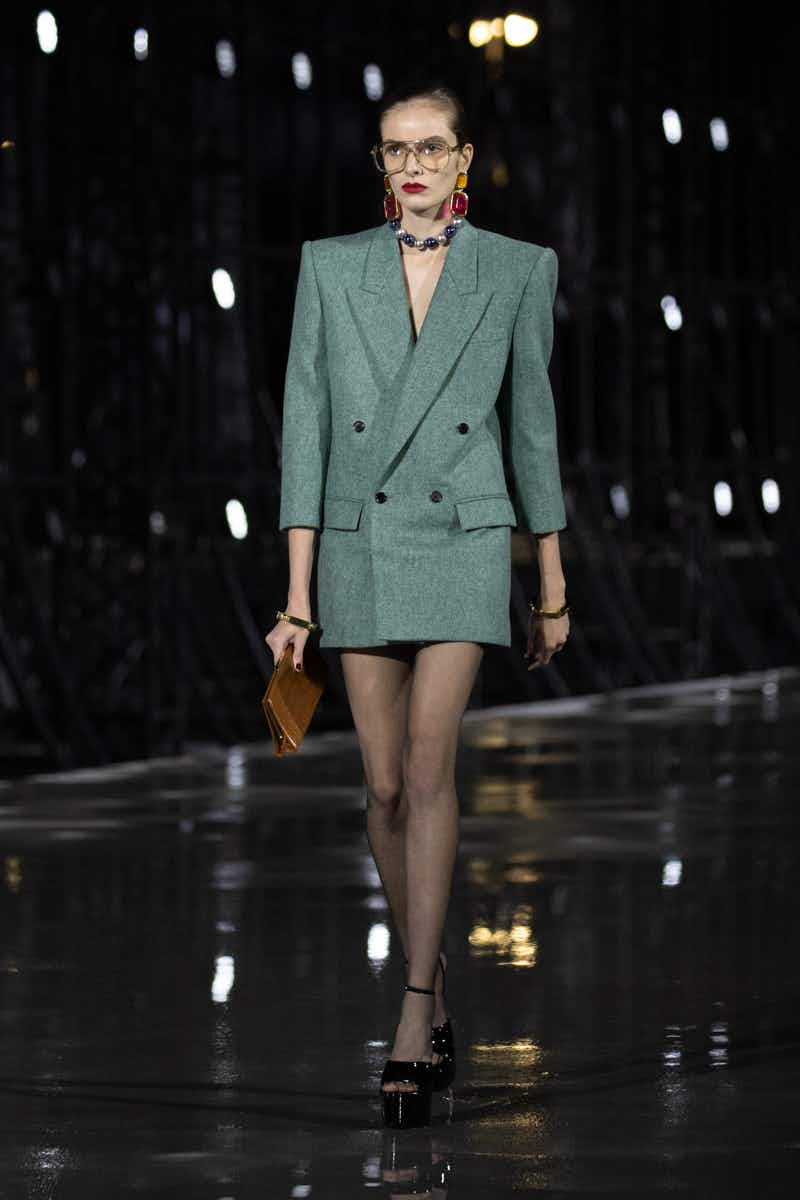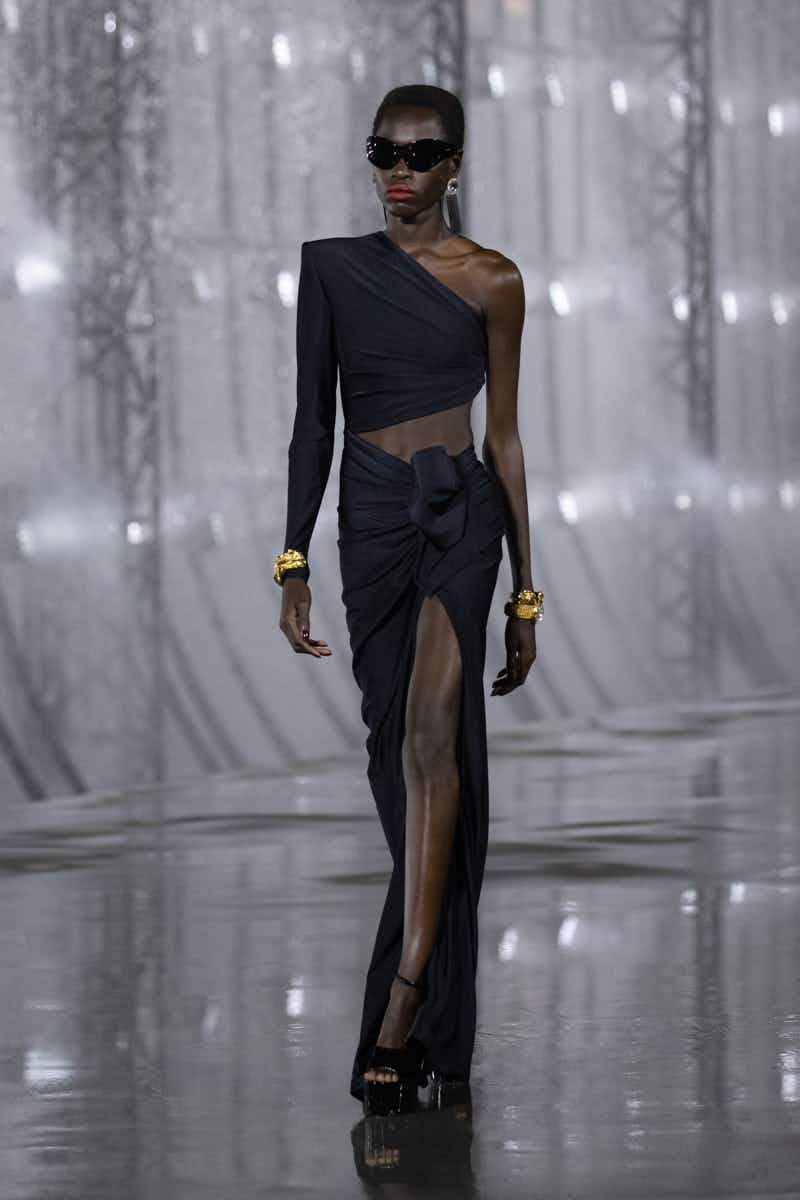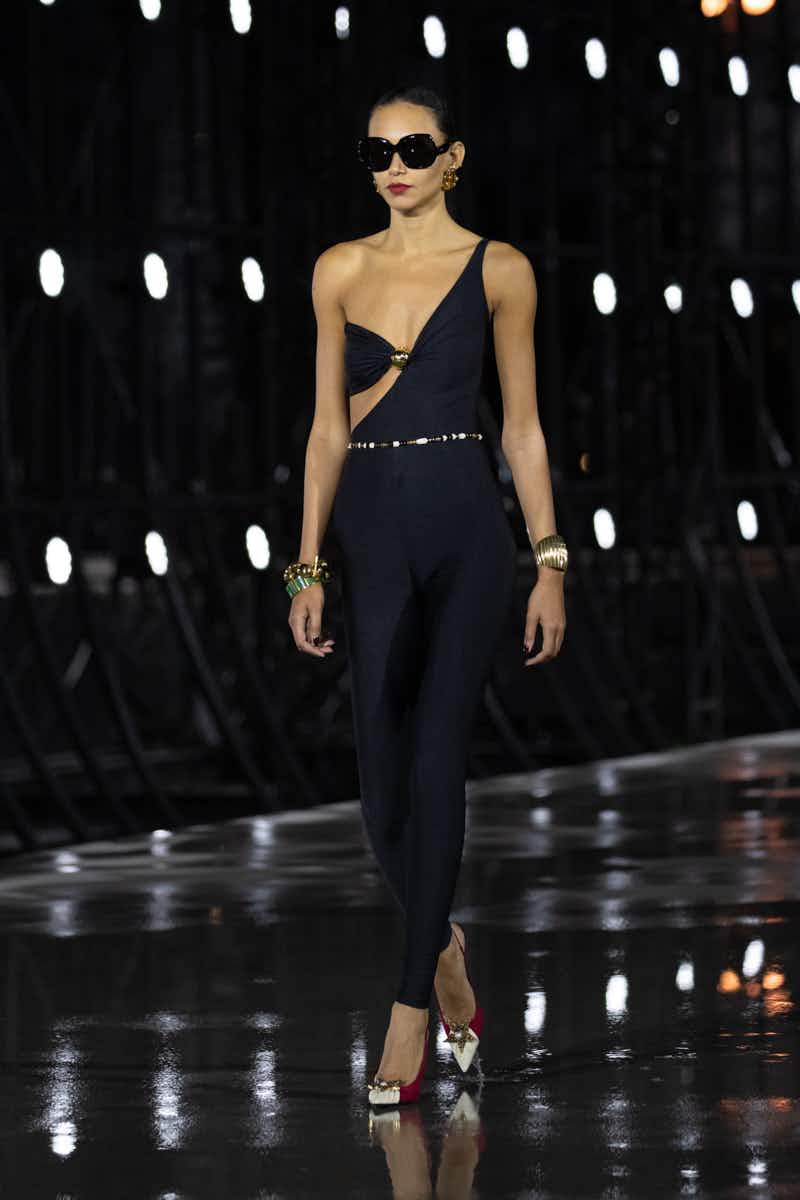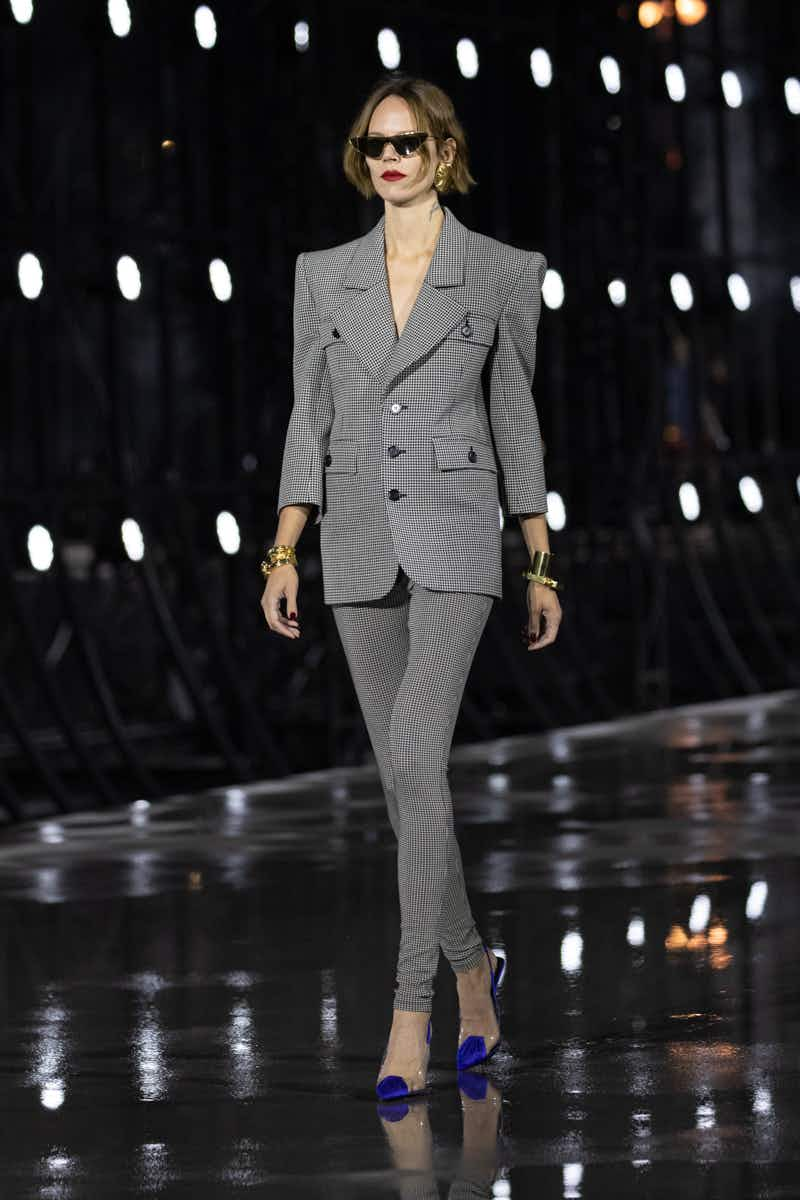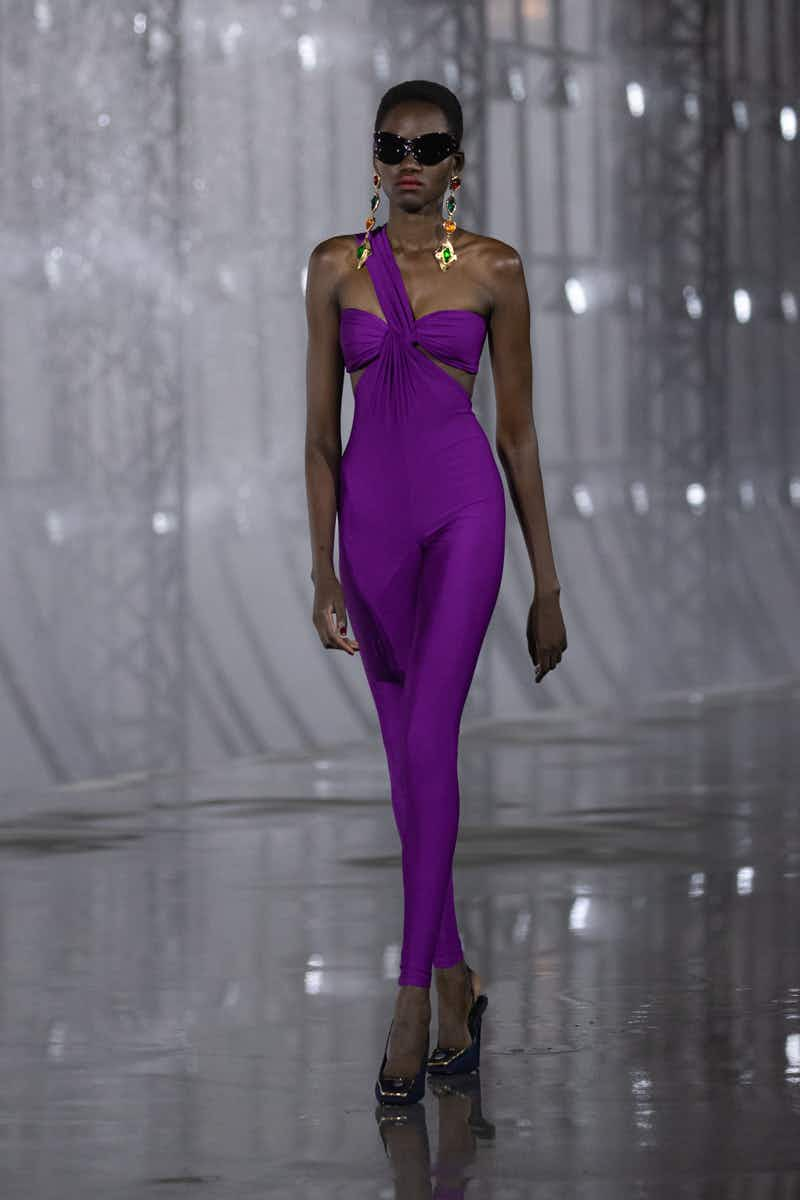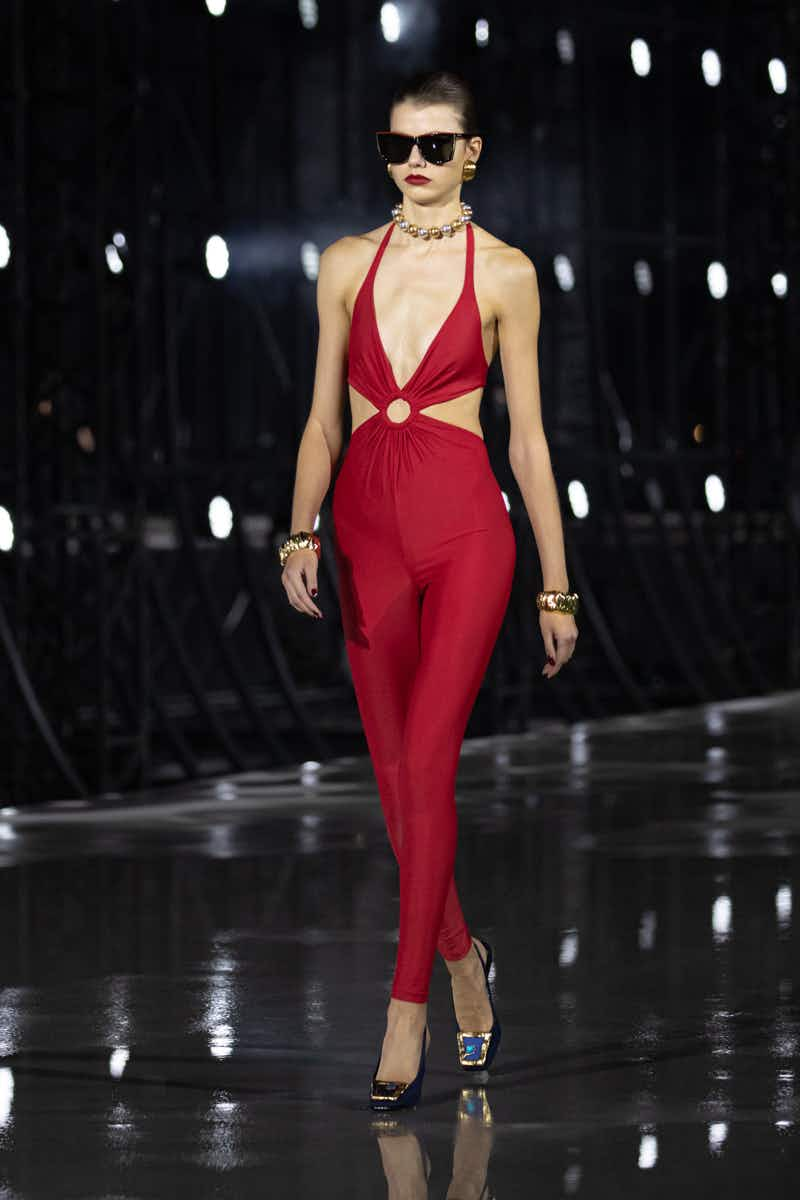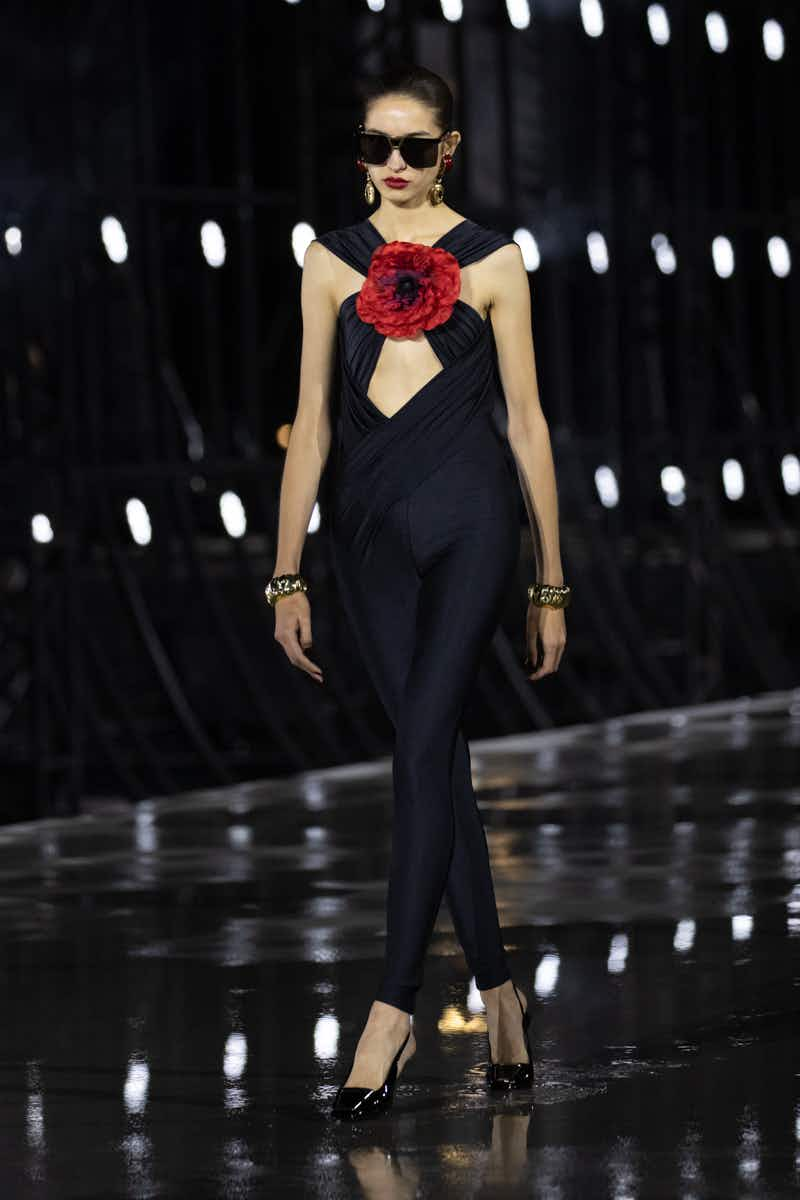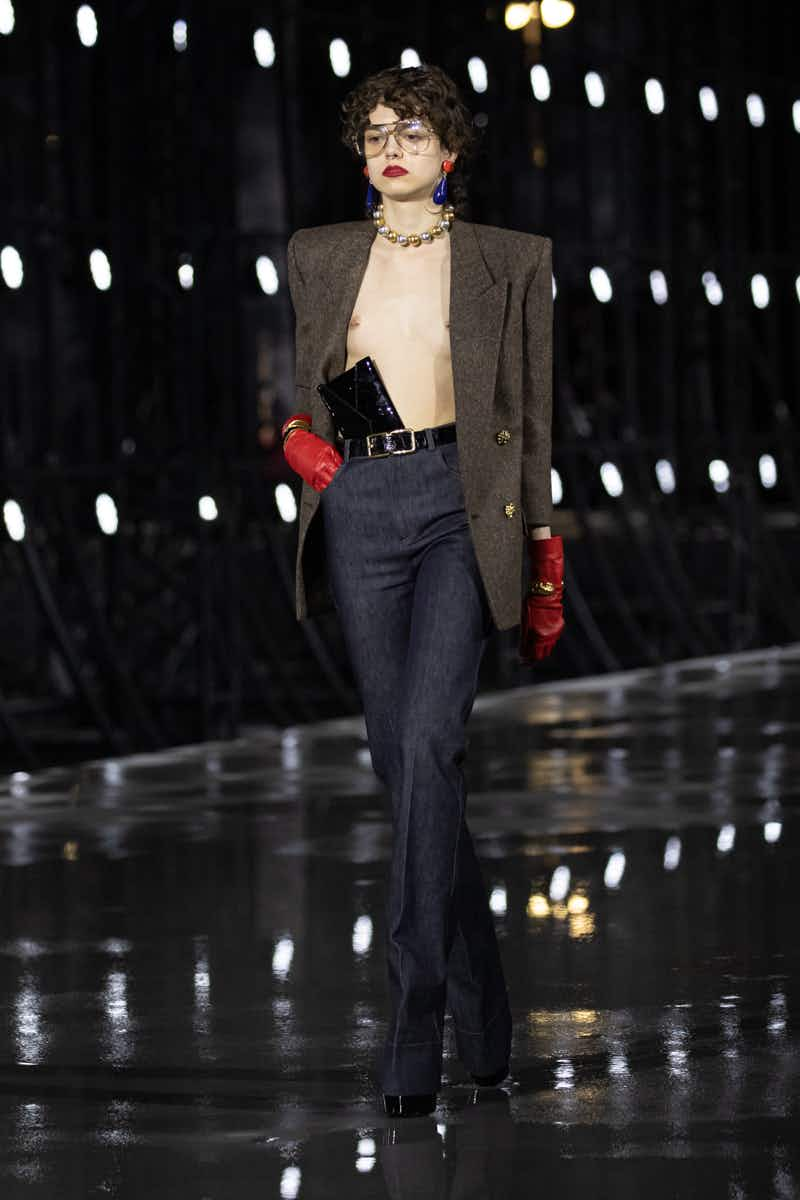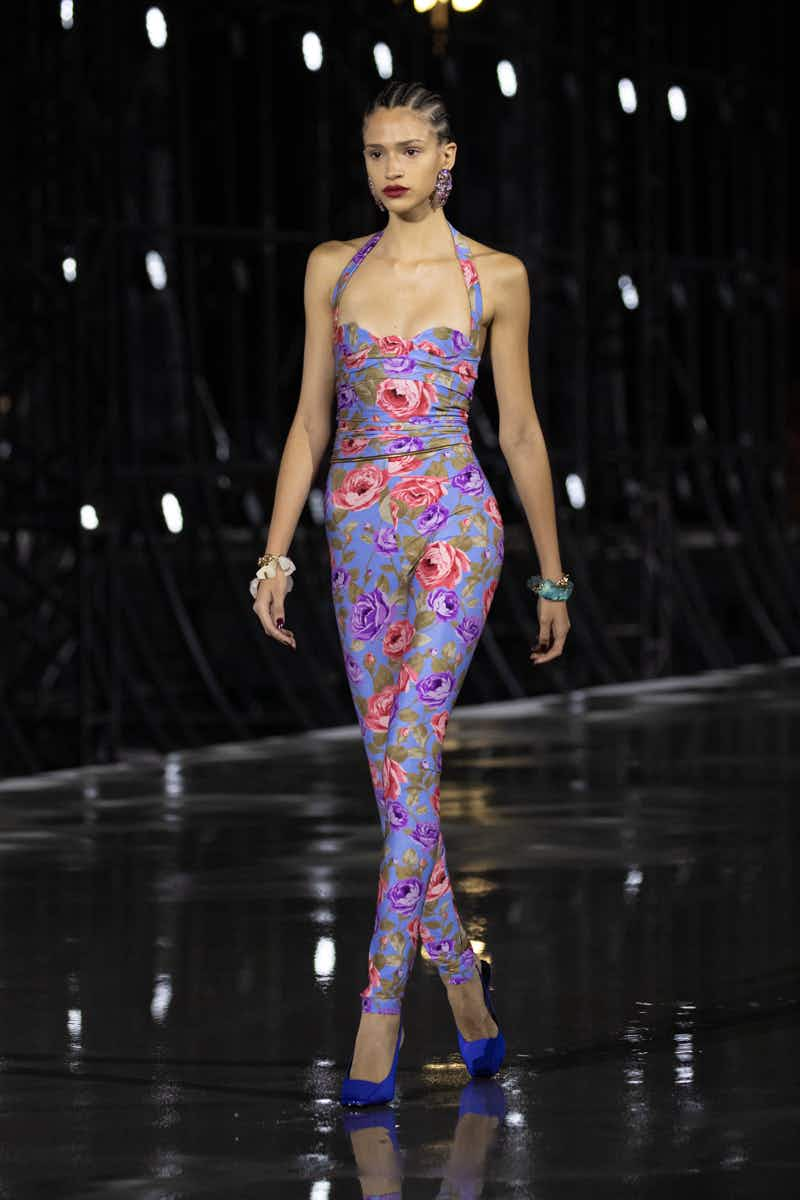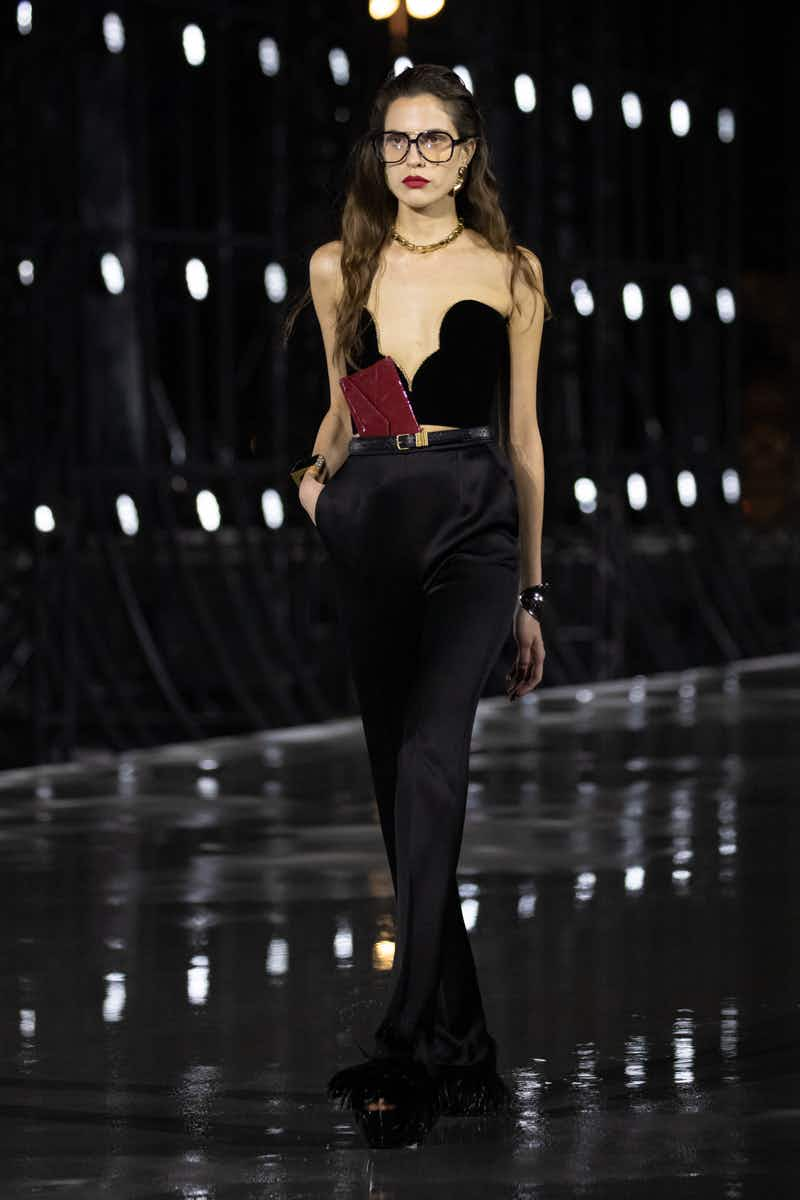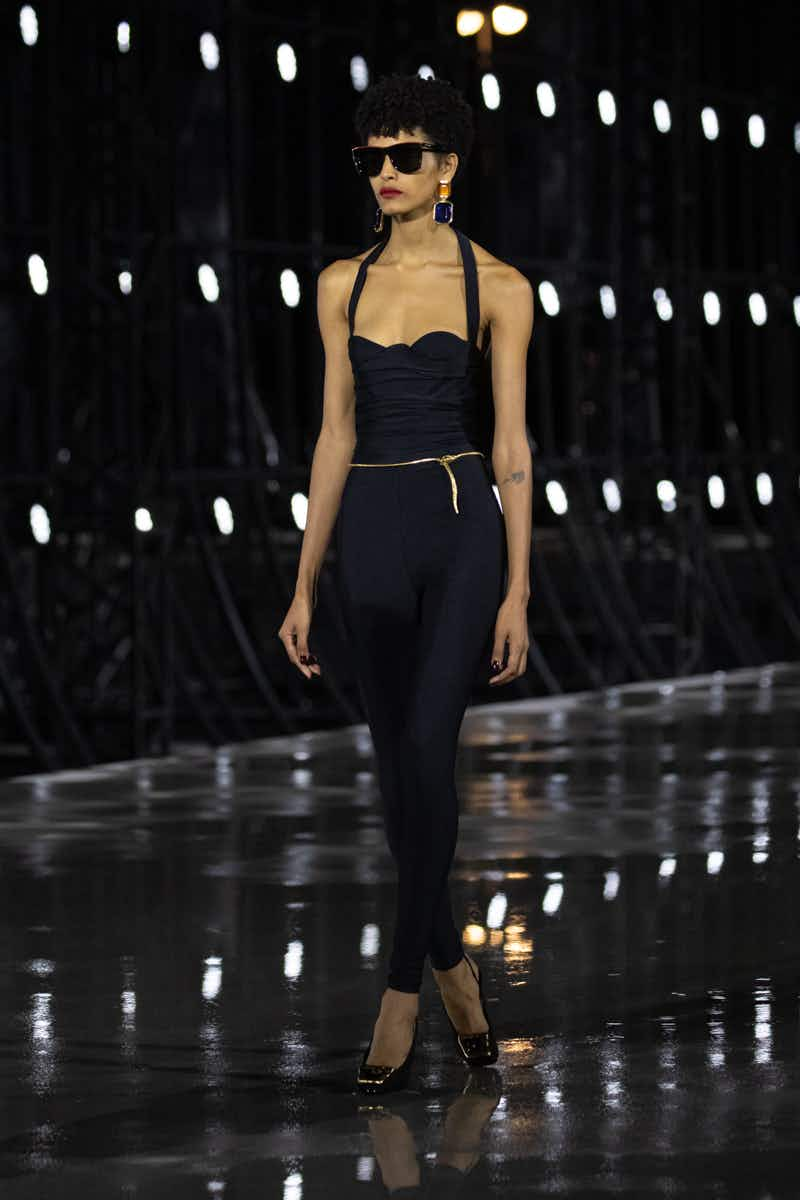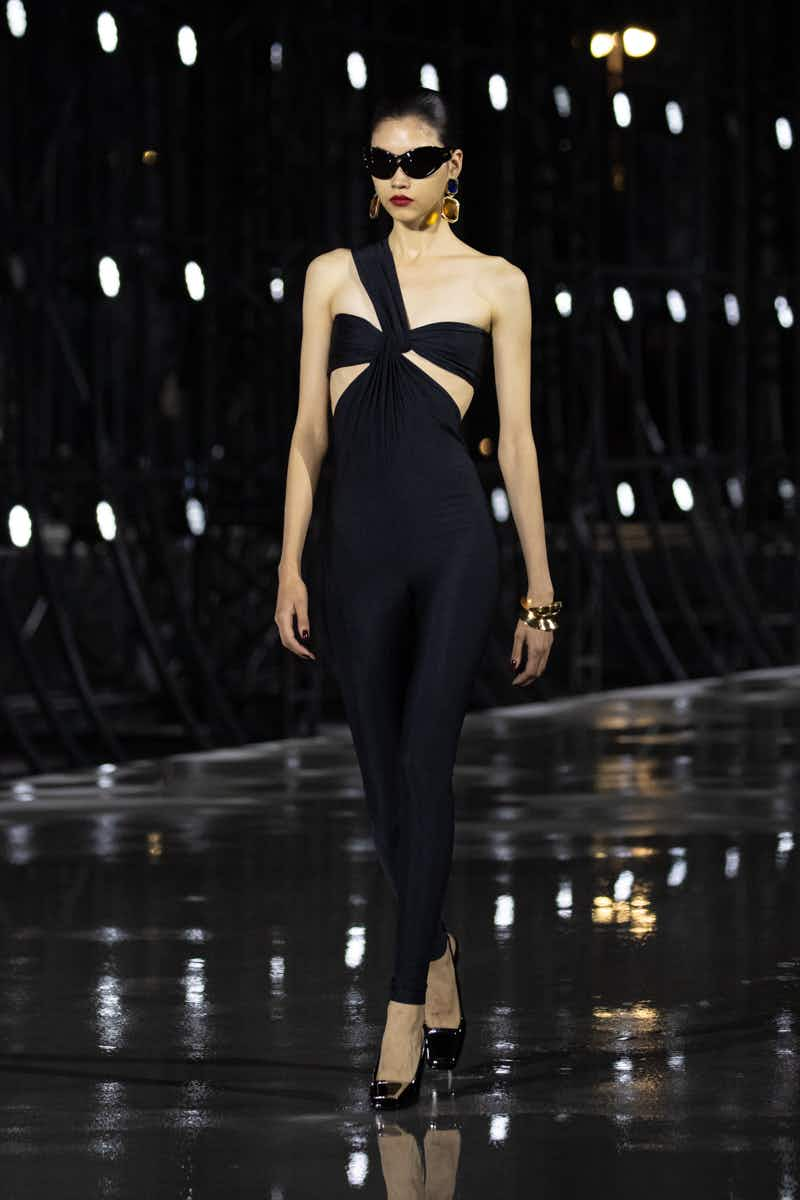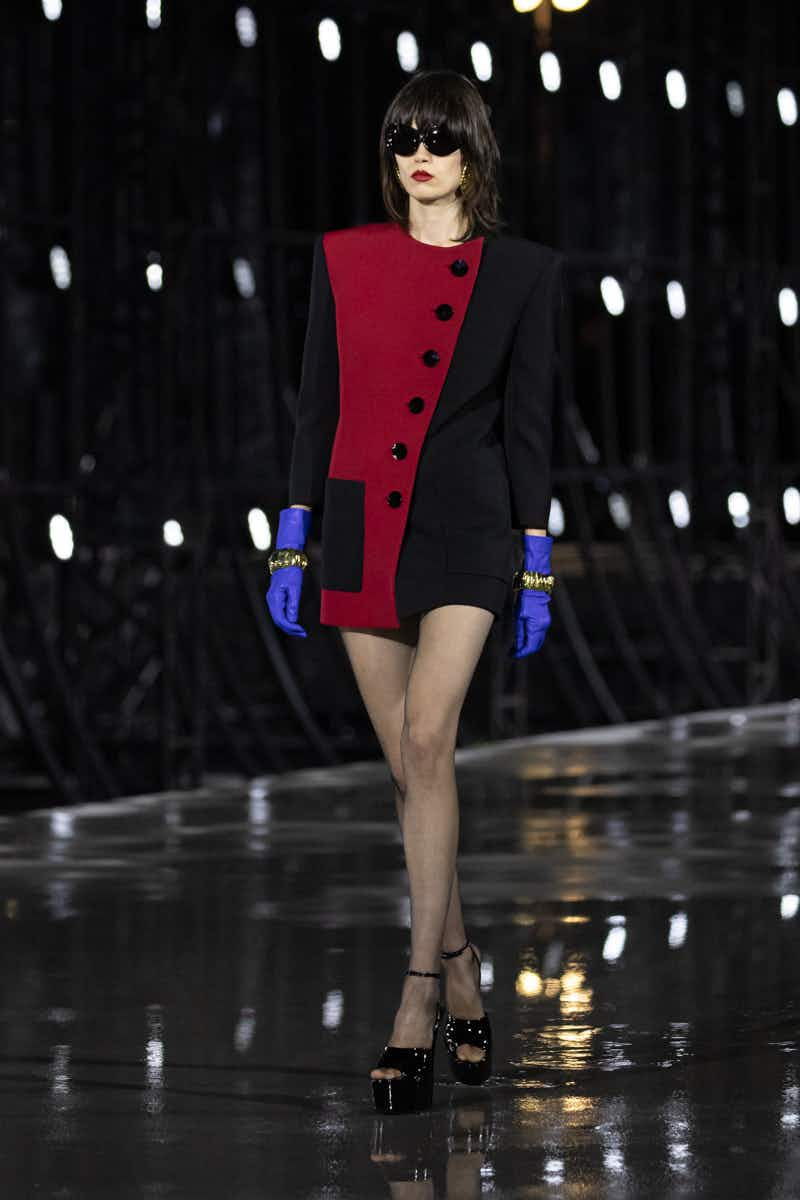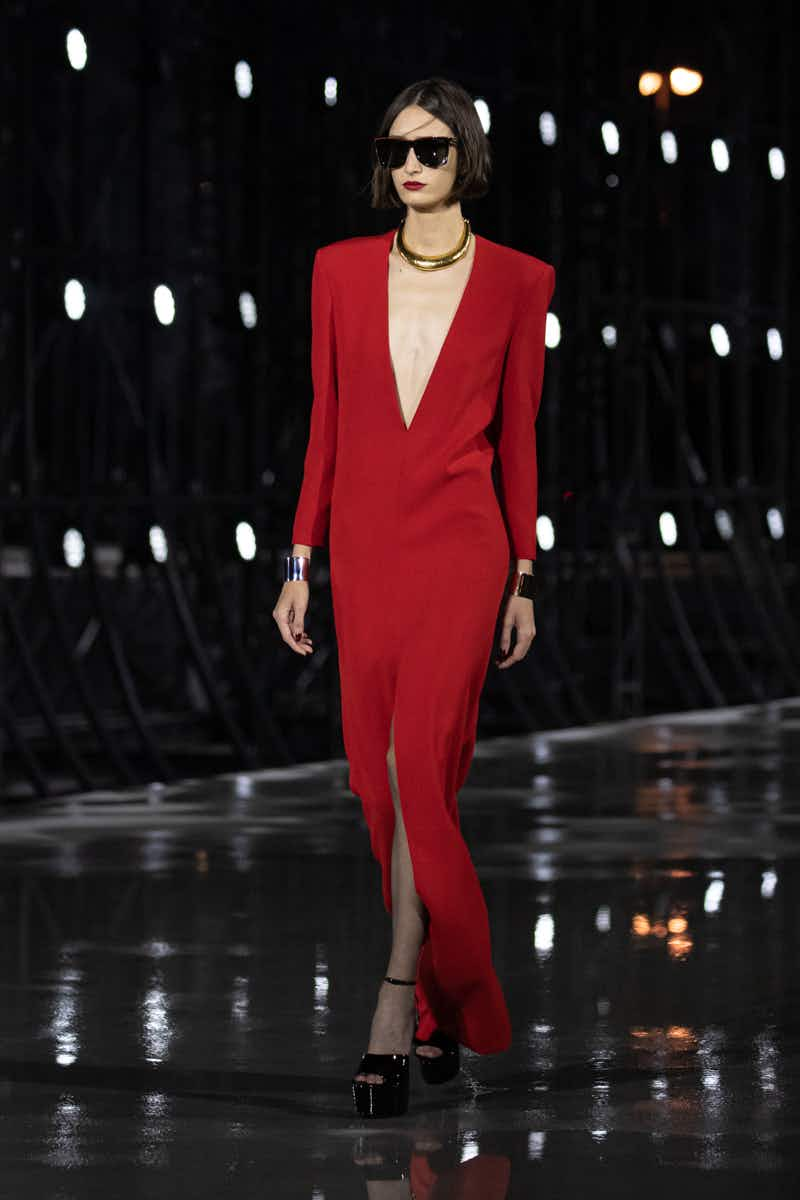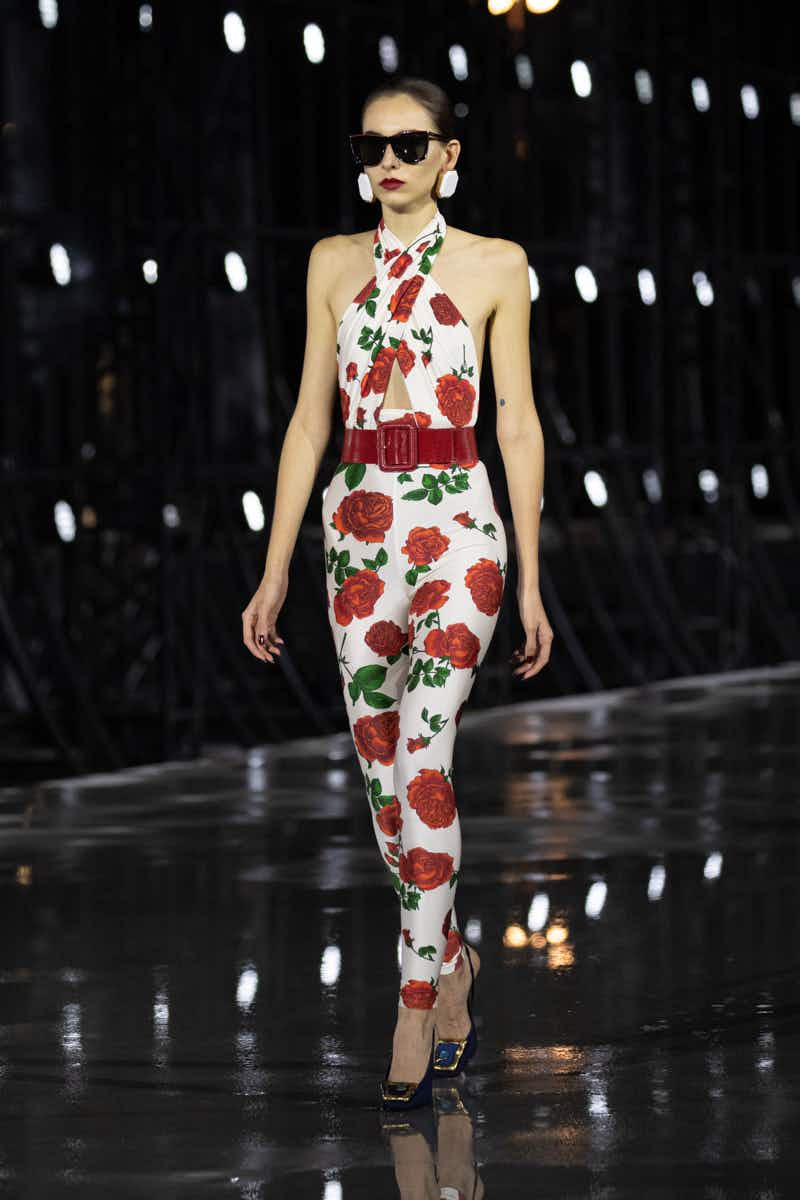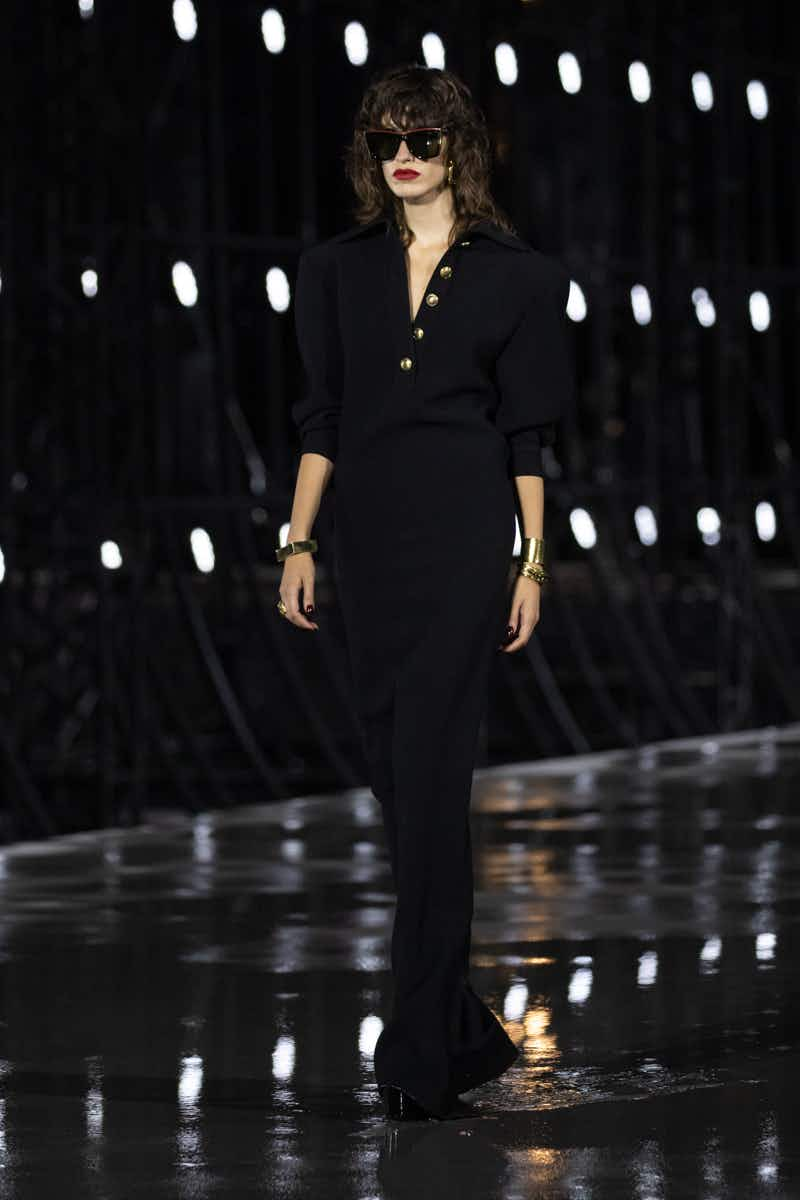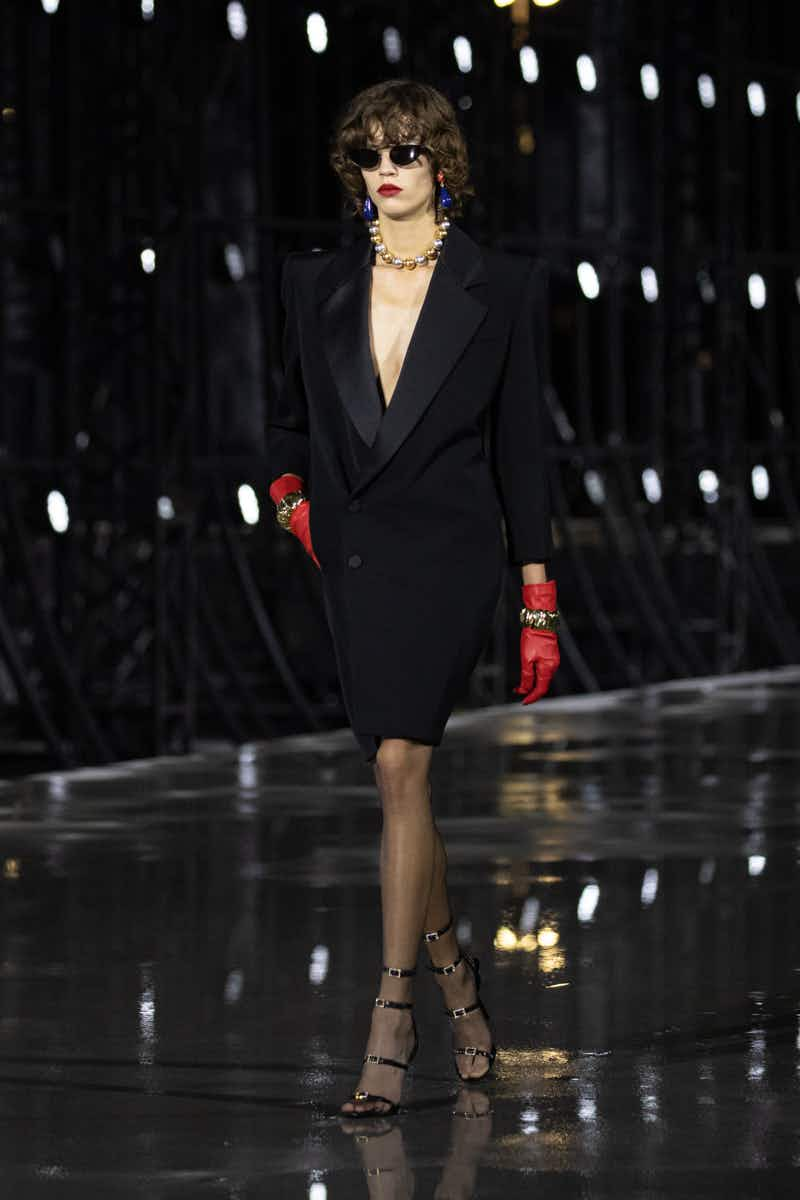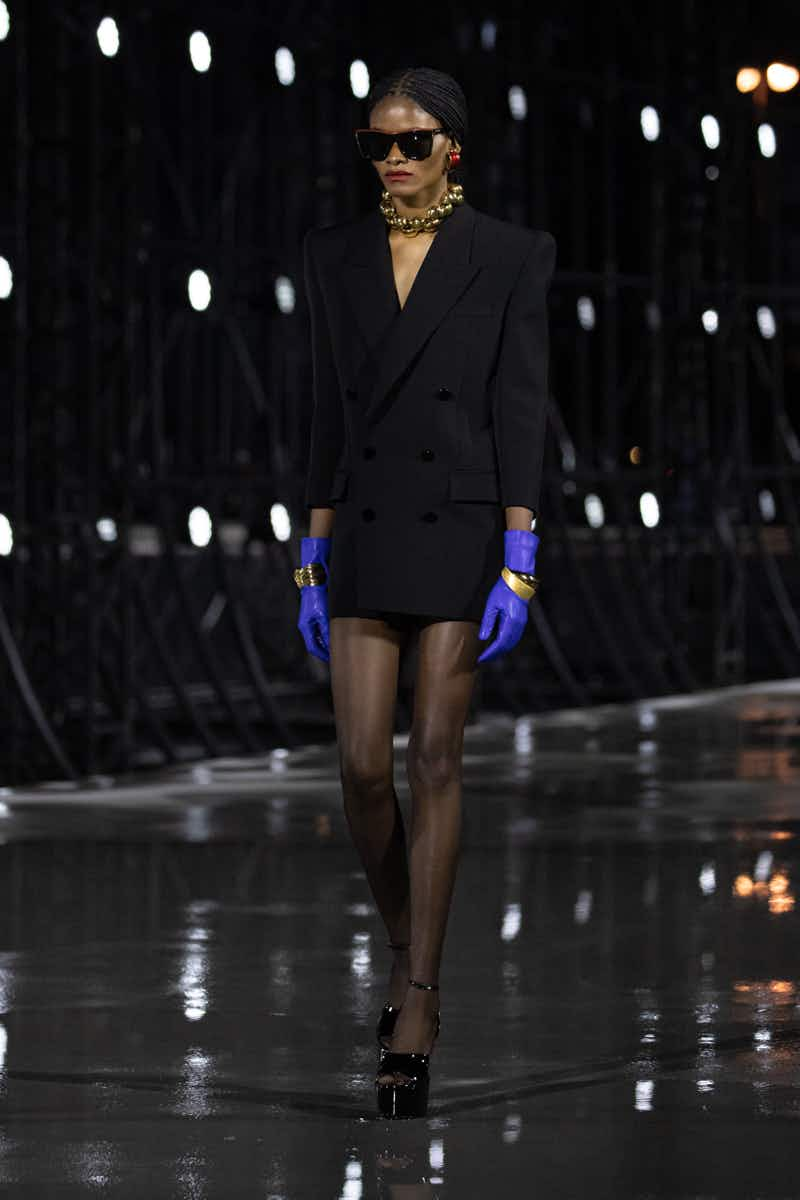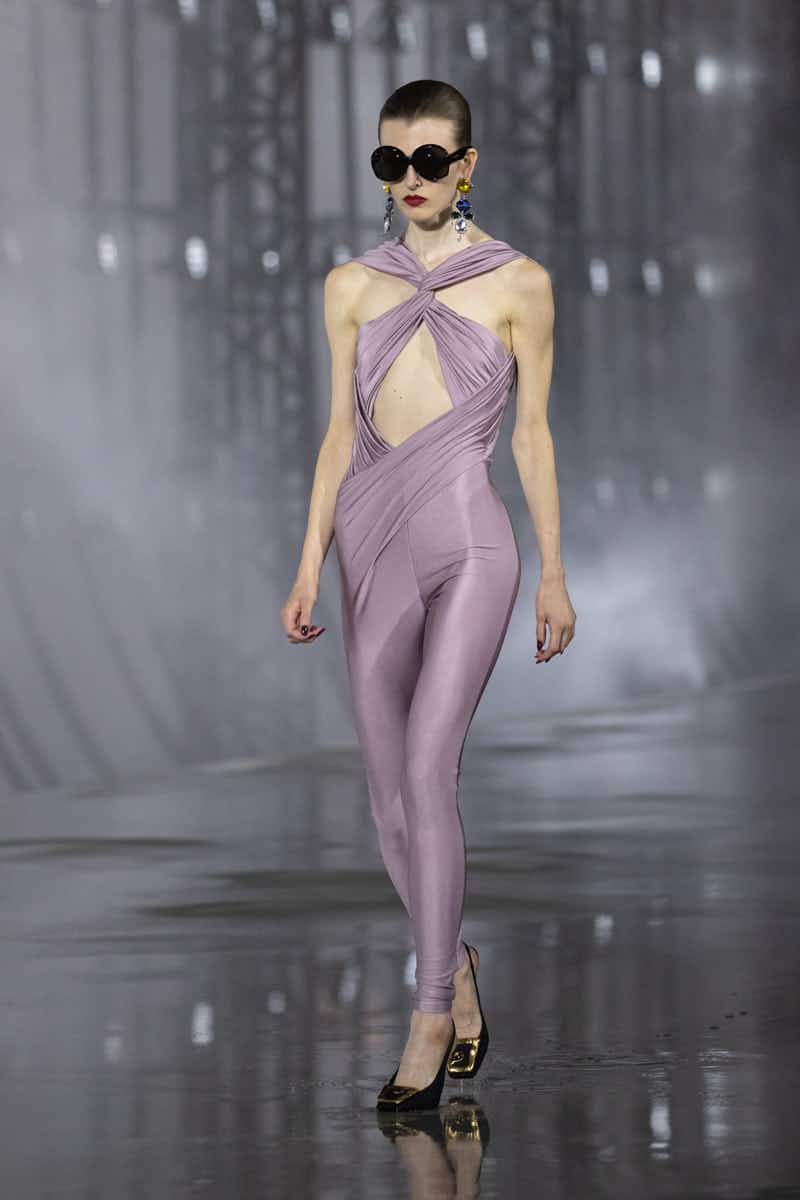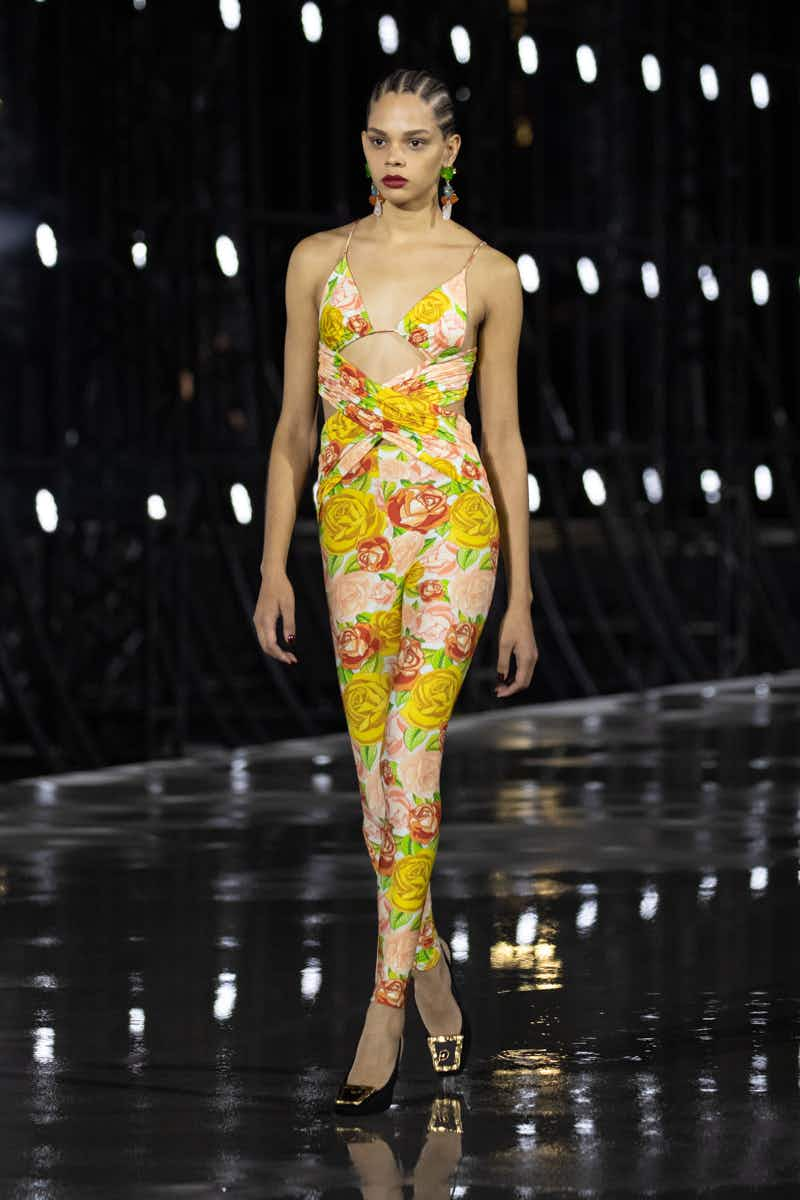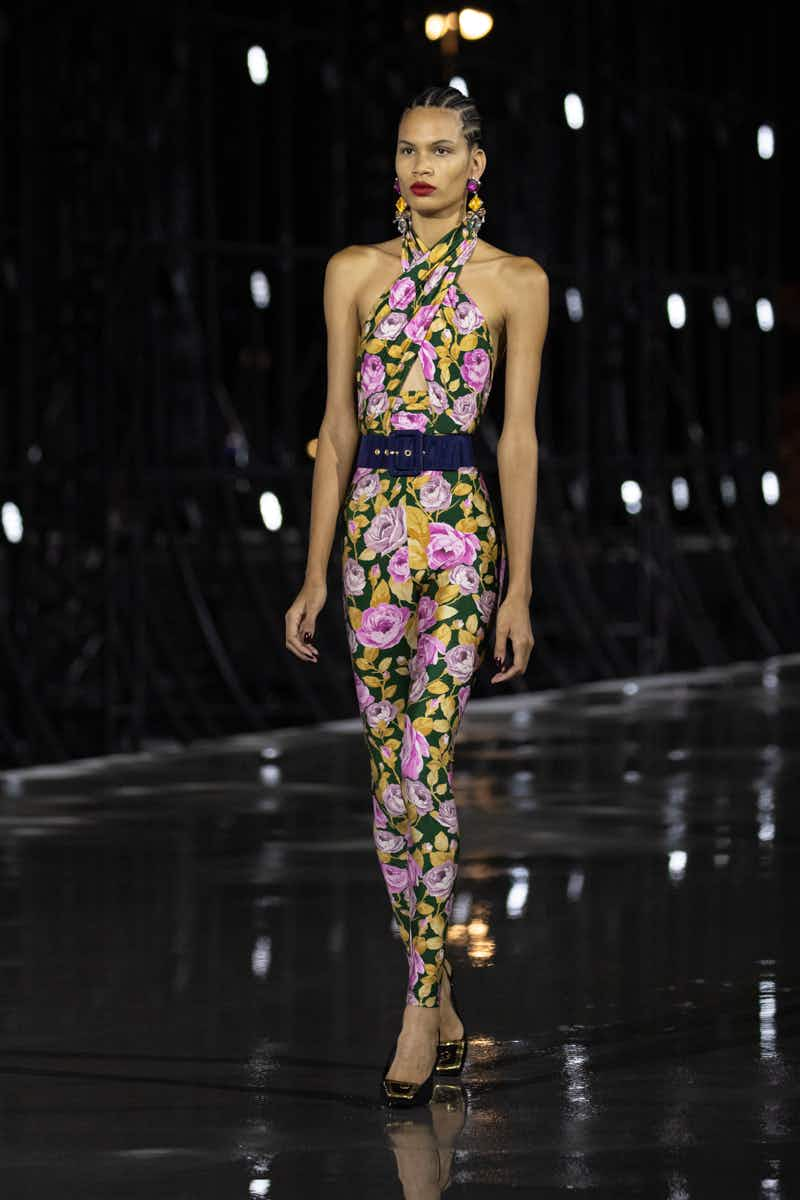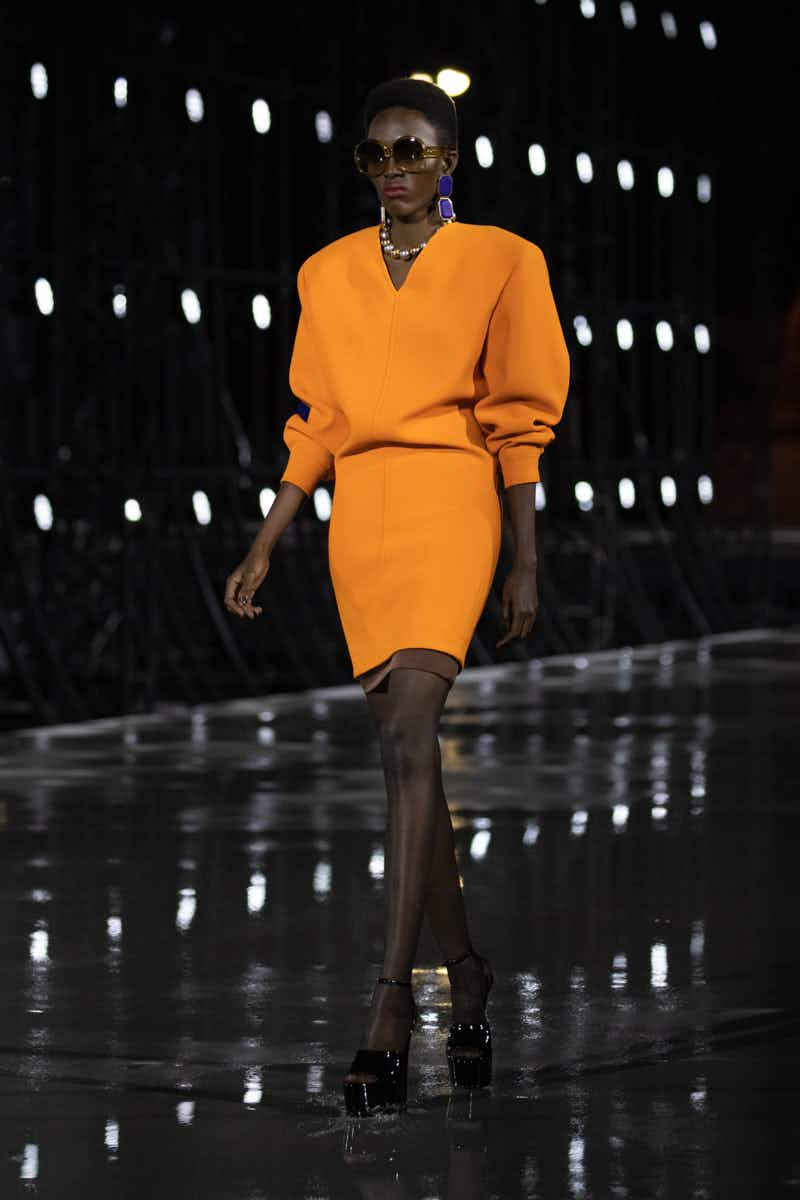 The show kicked off in eerie silence, with just the clacking of the first model's heels heard across the outdoor area blackened by the night sky with spotlights cast over the white floor. Then came the violins and the first look of a razor-sharp SS22: a dramatic, plunging evening gown in crisp white paired with chunky platforms, gold accessories and a deep red lip. Paloma check one.
From there, it went from strength to strength: viper domination in skin-tight disco pants with a bandaged top; a grey checkered suit, again, with skinny bottoms. Silhouettes followed a similar structure, with a boxy top finished with high, sharp shoulders and elongated legs. The occasional glimmer of ​'70s hedonism came by way of flared trousers or jumpsuits, often artfully cut, sensually revealing skin in the mid-section. Speaking of, vinyl envelope purses were saucily stuffed into the waists of jeans, revealed only by the top half poking out.
The body was the ultimate weapon. Whether it was the models appearing even more nonchalant than has become expected of a Saint Laurent show (icily cool), or the striking balance of masculine cuts with smoky glamour, SS22 used the lines of the body to serious effect. Hair slicked, blood red gloves slipped on, the collection only became more deadly.


More like this