Stel­la McCart­ney takes a ride on the yel­low submarine
The spir­it of the Bea­t­les lives on! Draw­ing some seri­ous inspi­ra­tion from the clas­sic 1968 film Yel­low Sub­ma­rine, Stel­la McCart­ney has unveiled her lat­est col­lec­tion ​'All Togeth­er Now' fea­tur­ing The Bea­t­les patch­es, pop art prints and enough tech­ni­colour to make Joseph grin.
Upon watch­ing the 2018 remake of Yel­low Sub­ma­rine, Stel­la was blown away by the intense colours and trip­py scenes which came alive in the ​'60s. Mak­ing it her mis­sion to bring back the spir­it of peace, love and togeth­er­ness, the col­lec­tion revolves around the flu­id­i­ty of the hip­pie decade. A time in which sex was open and psy­che­del­ic drugs were read­i­ly avail­able, prompt­ing the worlds of art, music and fash­ion to respond to their hal­lu­cino­genic effects – The Bea­t­les notably at the epi­cen­tre of it all.
Fast-for­ward to today, then, and the col­lec­tion feels as famil­iar as it would have done some 50 years ago. Replac­ing Paul, Ringo, John and George are music's bud­ding new­com­ers: Joy Crookes, Oscar Jerome, Keyah Blu and Femi Koleoso who pro­vide elec­tric vocals and find their way through the rab­bit hole in the accom­pa­ny­ing ​'All Togeth­er Now' videos. Pri­or to this, girl-of-the-moment Bil­lie Eil­ish unveiled a look from the col­lec­tion on stage at Glas­ton­bury – quite in keep­ing with the psy­cha-theme if we do say so ourselves.
Of course, Stella's ded­i­ca­tion to sus­tain­abil­i­ty and ani­mal cru­el­ty-free prod­ucts isn't com­pro­mised, prov­ing yet again there's no rea­son to kill to look the part. Just take a look at that mul­ti­coloured faux fur coat. So, where would your yel­low sub­ma­rine take you, Stella?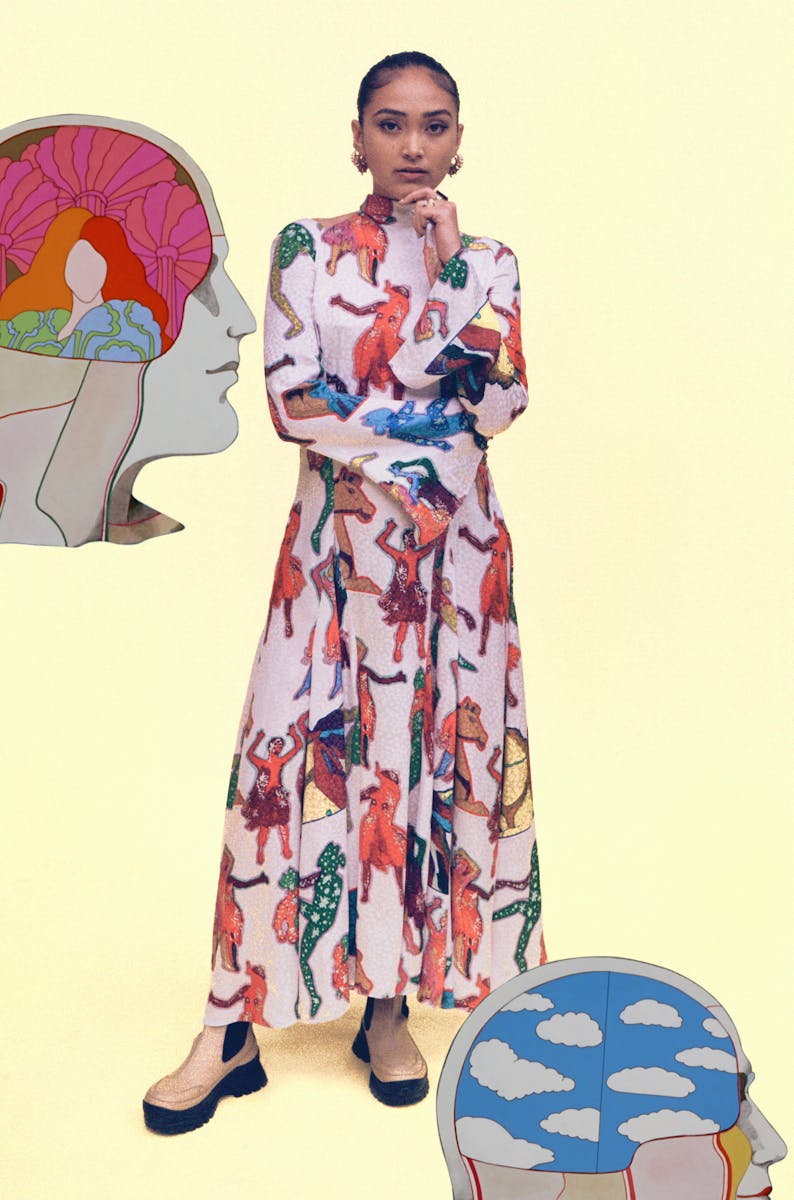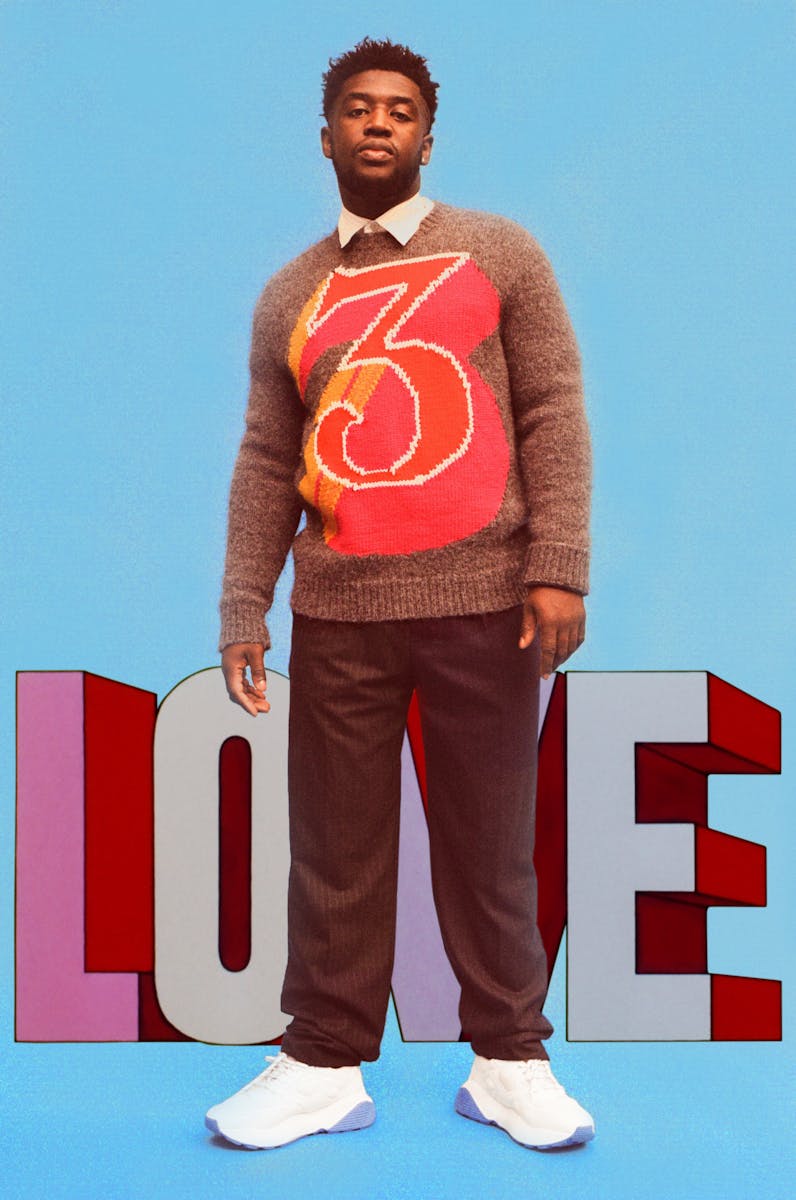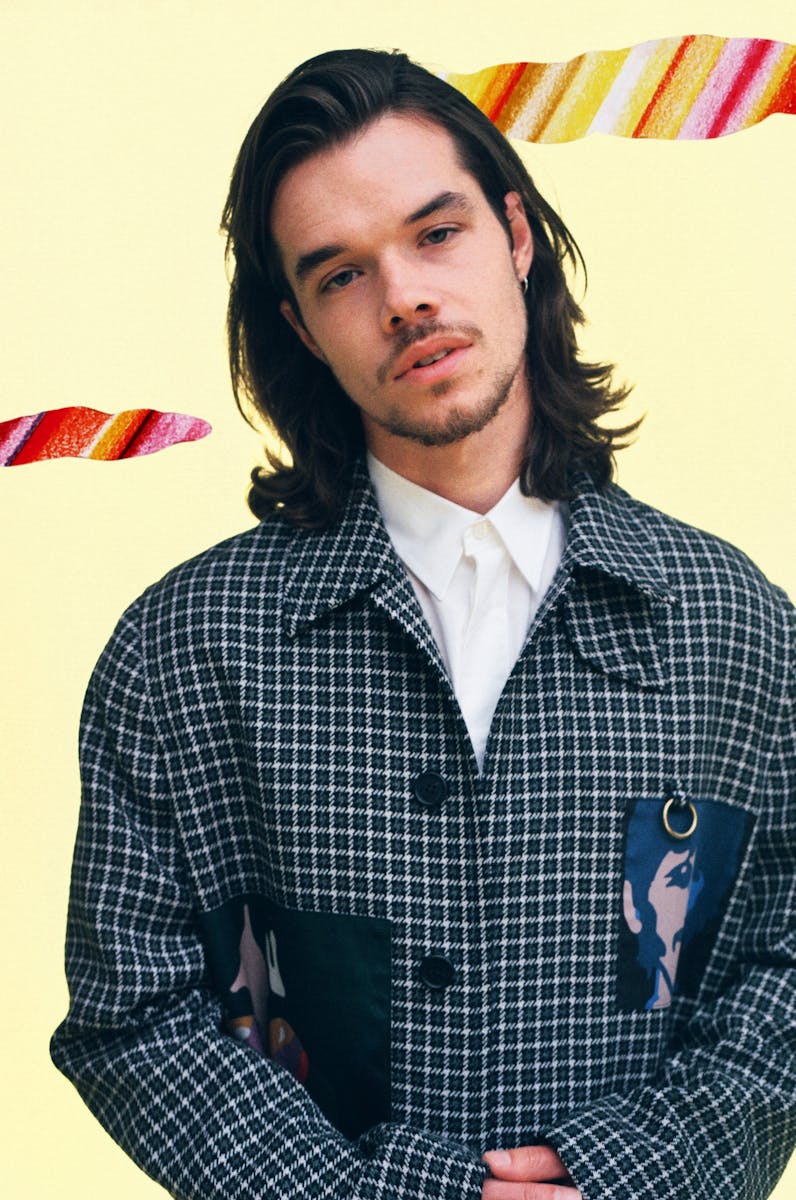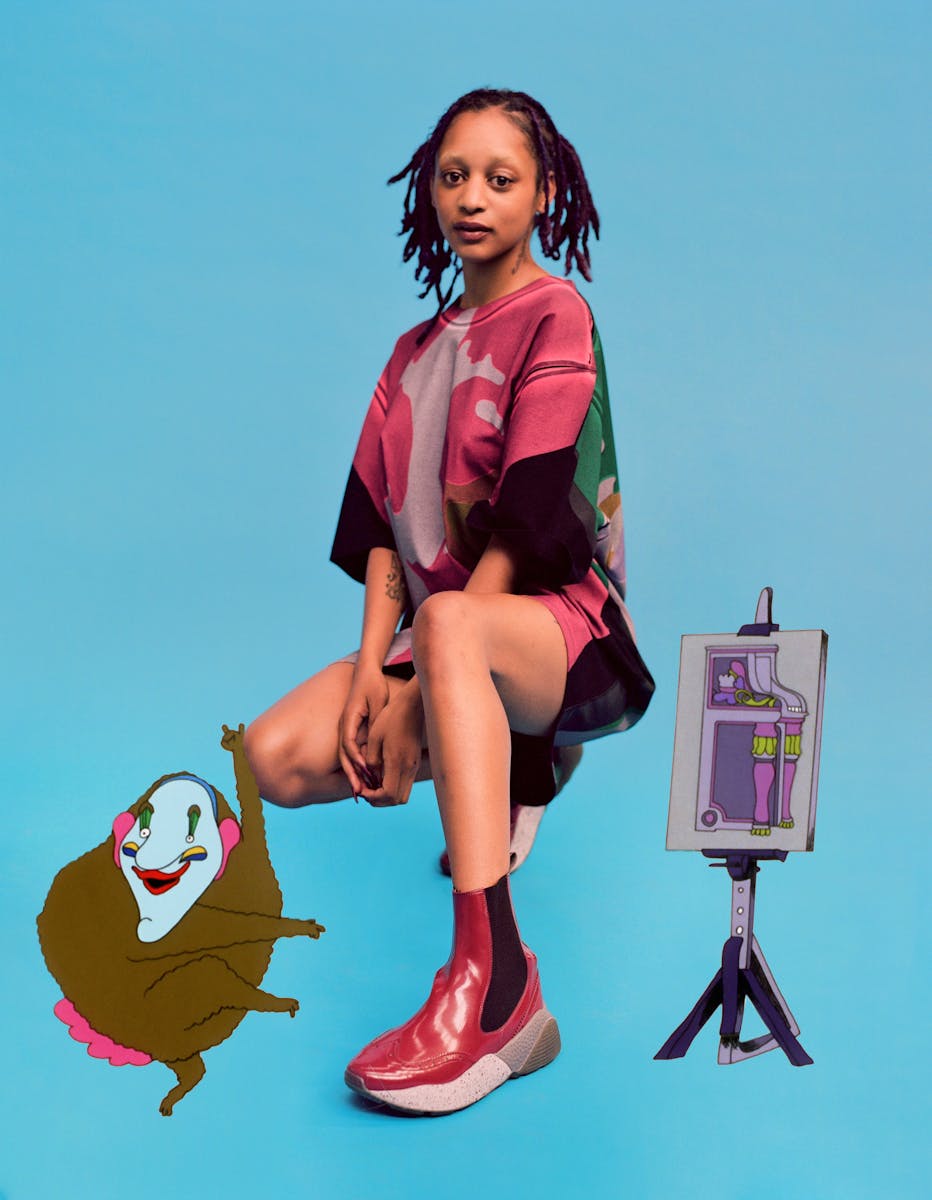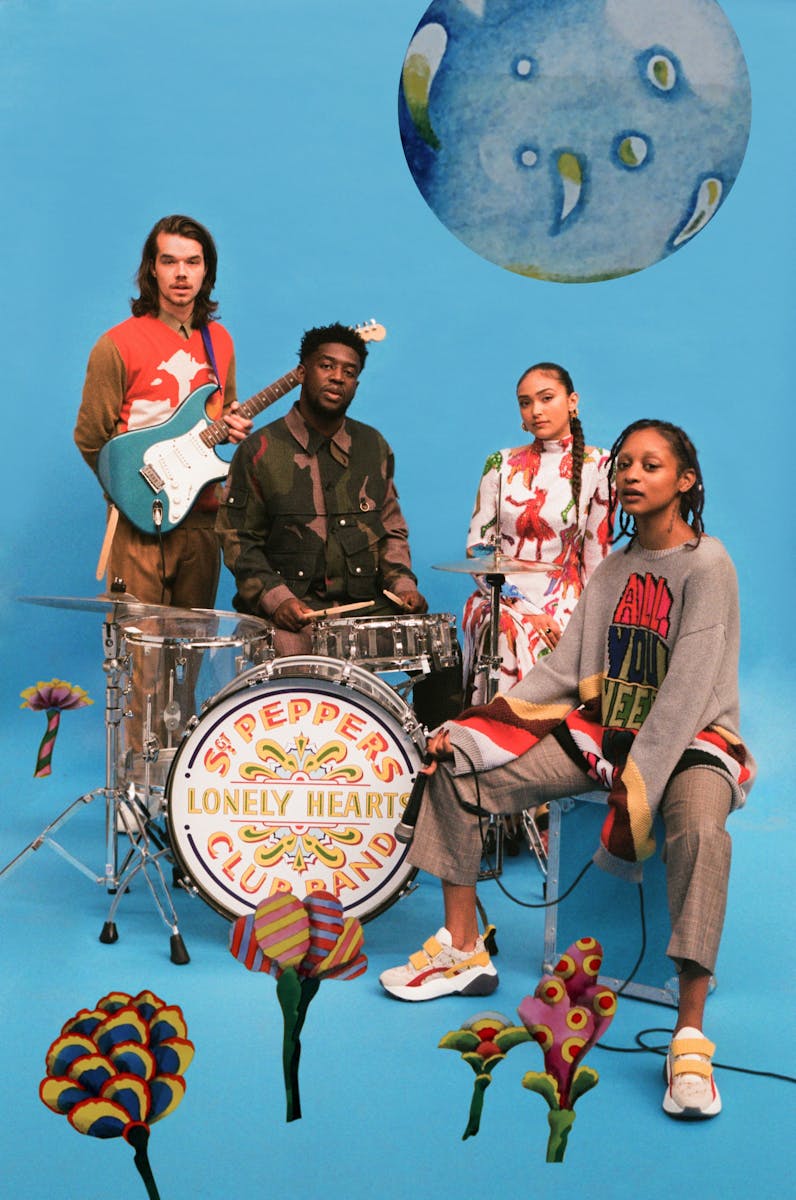 What's your favourite Bea­t­les song?
Music was the dri­ving force in every moment of our child­hood. I love Black­bird. It's incred­i­ble how con­tem­po­rary the song feels – it hasn't aged. I'm real­ly proud that dad wrote it at such a young age. He had this incred­i­ble vision to under­stand pol­i­tics, to under­stand poetry.
What was it that ini­tial­ly drew you to the film?
Watch­ing the film I was like this is so incred­i­ble and so rel­e­vant today as it was 50 years ago – it's so mod­ern! To think what those four young guys did, all the musi­cal con­tent and the lyrics is so impres­sive. Cre­ative­ly, visu­al­ly, the ani­ma­tion by hand and the beau­ty and del­i­ca­cy of moments in the film inspired me. There's this psy­che­del­ic vibe to it all; the colours, the pat­terns and prints, such a strong visu­al iden­ti­ty with a dis­tinct sense of humour, that iden­ti­fied the Bea­t­les with Sergeant Pep­per. The beau­ty of the lyrics too just blew me away. I came out of it think­ing ​'oh my god, I have to do a collection'.
Which of the orig­i­nal psy­che­del­ic scenes were you drawn to most?
Oh, so many! For me, it was all the graph­ics that stood out, they are just incred­i­ble. Also all the mes­sages, like ​'All Togeth­er Now' all in dif­fer­ent lan­guages. And just to put ​'every­one togeth­er now' in every lan­guage across the globe, in what­ev­er year it was; it hon­est­ly gives me goose pim­ples now just think­ing about it.
Where would your yel­low sub­ma­rine take you?
To my farm in the coun­try – it's my escape. That's where I'm at my hap­pi­est and my calmest. I try to escape to the coun­try most week­ends so I get a per­fect bal­ance. I have a big job, and I have a lot of respon­si­bil­i­ty, so I love being able to work hard dur­ing the week then spend the week­ends rid­ing my horse and being in nature with my family.
---