Get lost in Stüssy and No Vacancy Inn's new collection

Co-founders Acyde, Tremaine Emory and Brock Korsan team up with the streetwear supremo for a collaborative collection that references iconic '80s pop-culture moments.
Travel back to 2015. A time when dancefloors were socially not-distanced, holidays didn't mean a two-week quarantine and Tremaine ​"Denim Tears" Emory, Ade ​"Acyde" Odunlami and Brock Korsan met somewhere between New York, Miami and London.
While the exact details are hazy, one thing was clear: the trio were all nuts about partying, music, radio and good style. Banding together through their love of nightlife, they formed a unique cultural viewpoint that many are itching to be a part of.
Enter: No Vacancy Inn, a transatlantic creative platform and free-form agency. So what does that mean exactly? One week they're working on a T‑shirt collection for Dover Street Market, the next they're curating exhibitions for Art Basel or hosting club nights attended by the likes of A$AP Mob and Virgil Abloh. It's all in a days work.
The collective are the pinnacle of cool, which is why streetwear supremo Stüssy has hit them up for a collaborative, streamlined collection.
The capsule takes its cues from ​'80s movies like Weekend at Bernies and John Lennon's infamous, Lost Weekend affair in 1973. These nostalgic references play out as a genre-bending collection that includes a luxe navy velvet suit (inspired by the original lounge suit designed for off-duty gentlemen), boxy logo sweats in neutral tones and a knitted jumper with tie-dye sleeves. Nice.

Modelled by rapper Asap Nast and shot by photographer Aidan Cullen, the campaign places the collection in its rightful home: a sun-soaked, Spanish-style LA house, equipped with decks, shelves teaming with vinyls and roof-top fountains.
Go on, check it out below – you know you want to.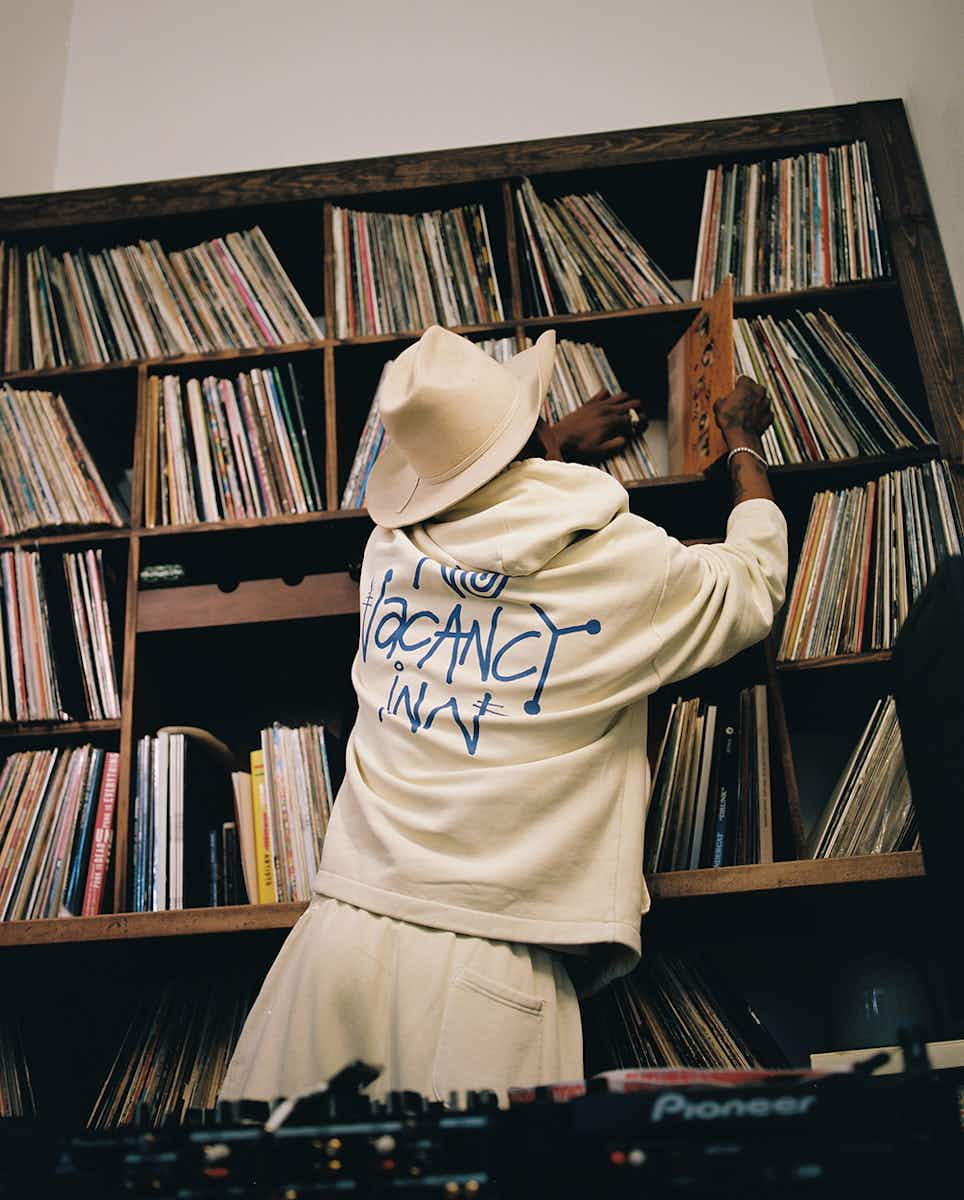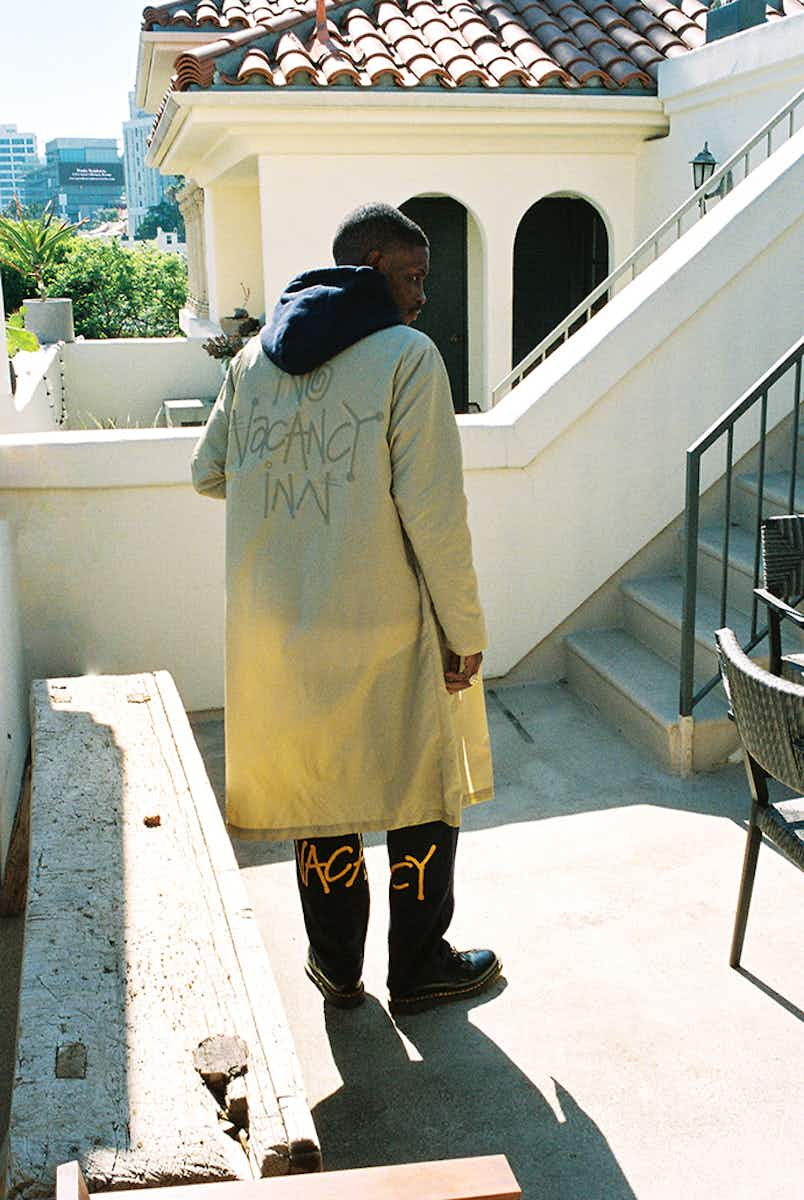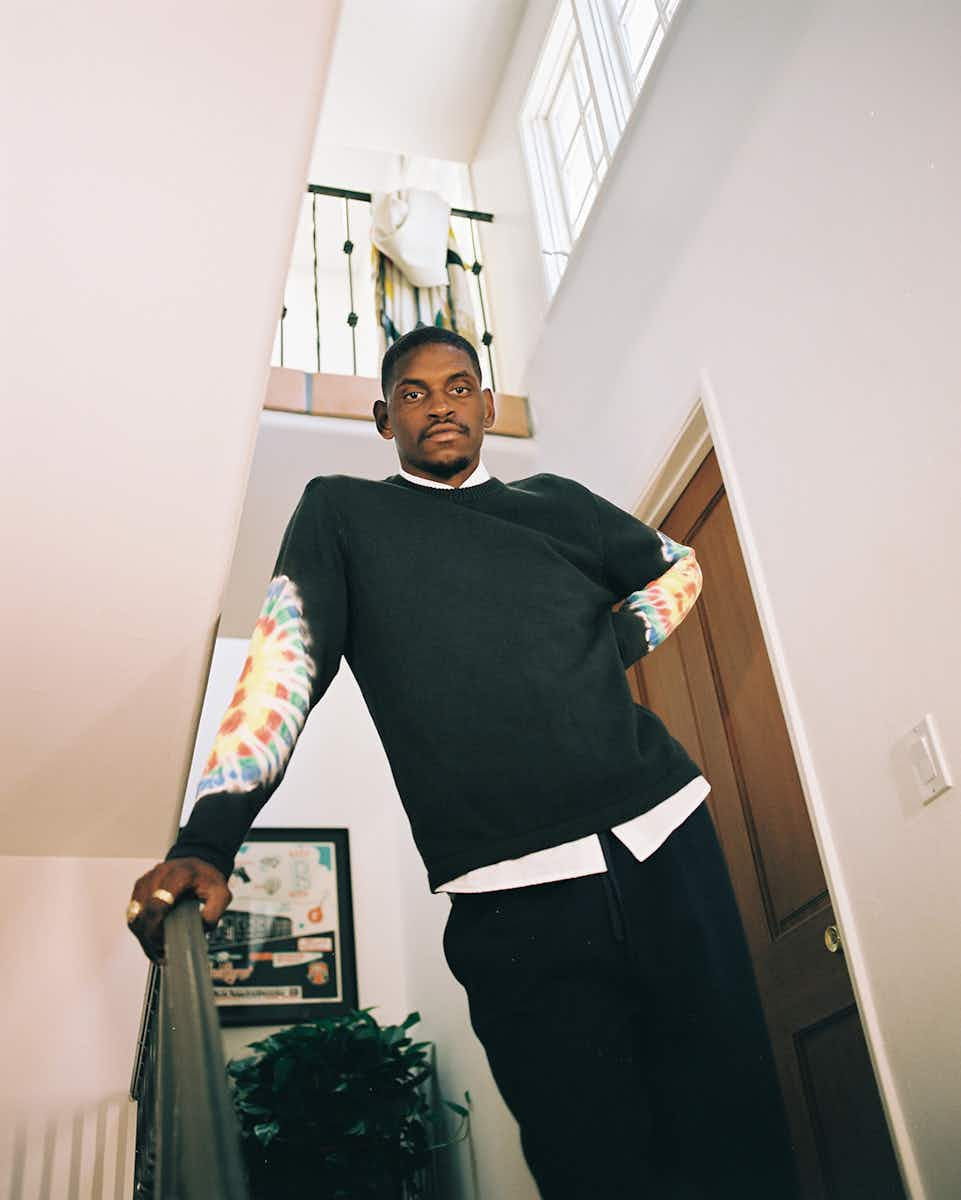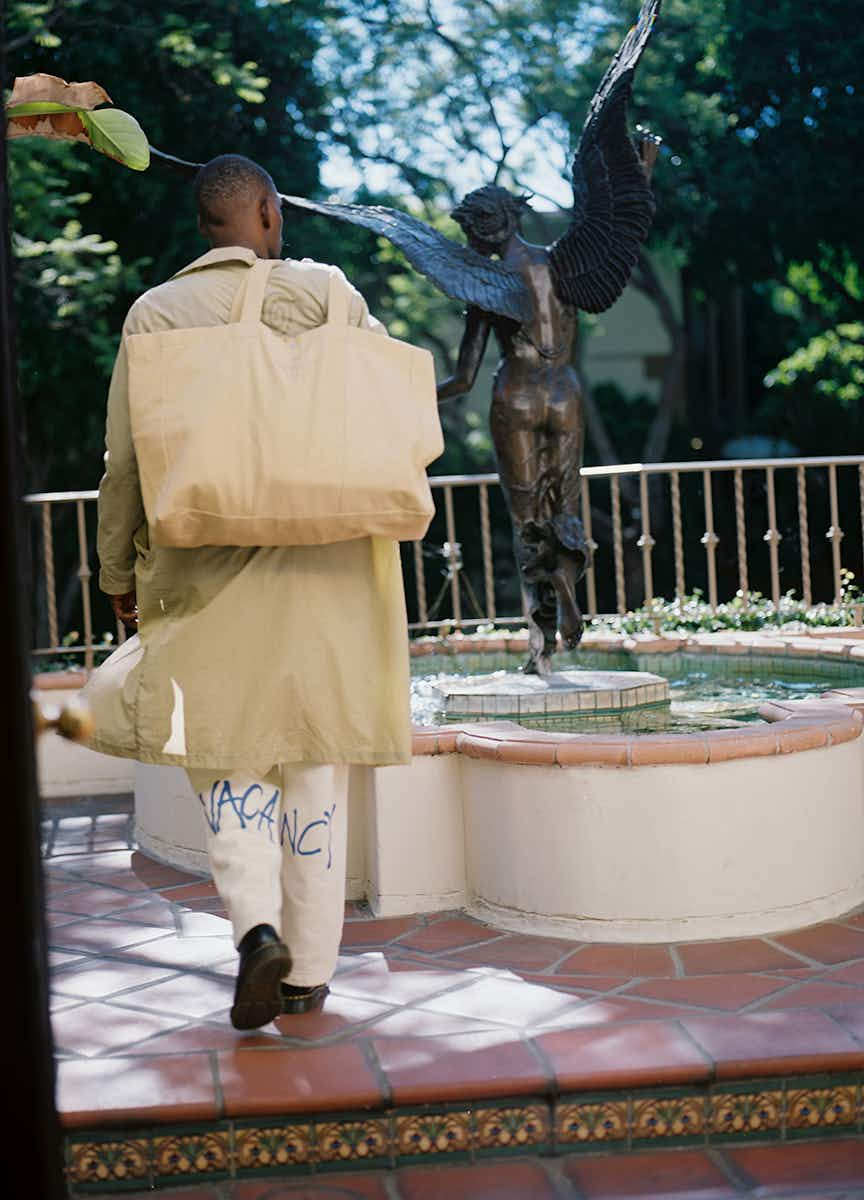 Stüssy & No Vacancy Inn is available Friday, September 25th at 10am PST and 5pm GMT.

More like this