Ten things to know about Ten Pieces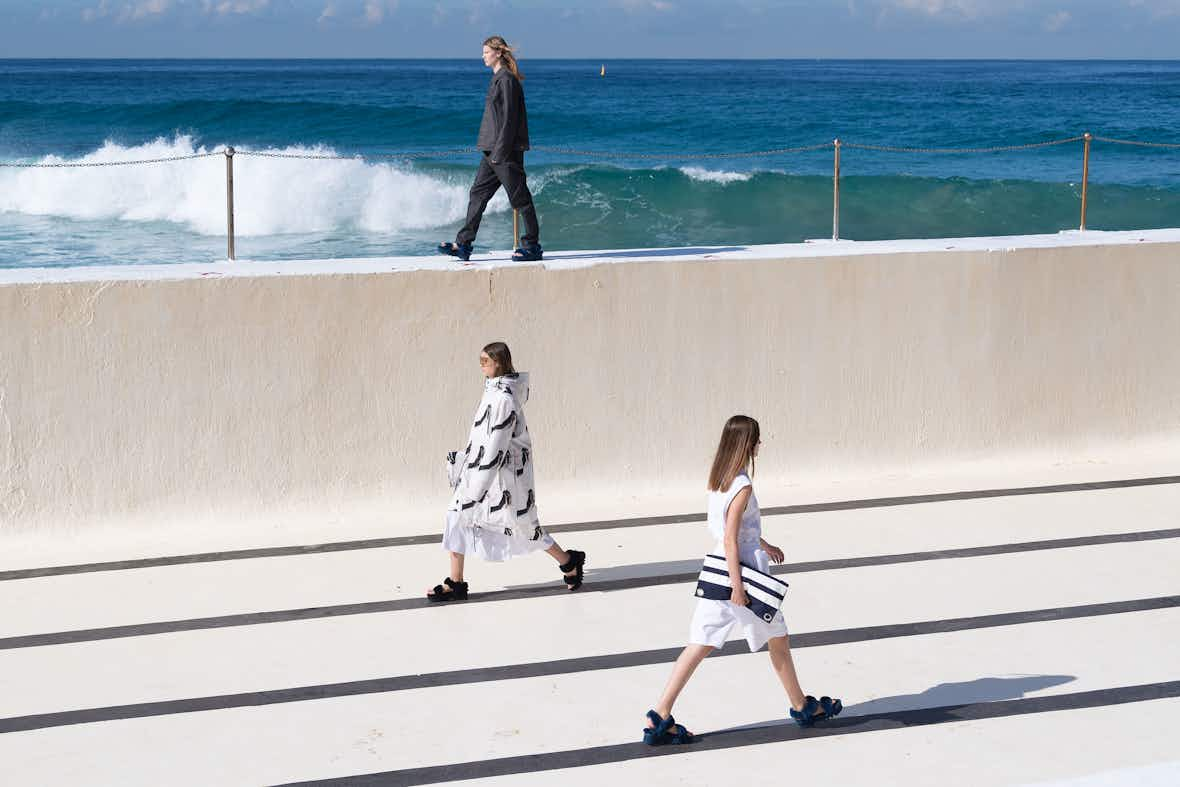 The Australian label that sent models walking down a beachside runway in an emptied-out pool at Bondi Icebergs.
Australian label Ten Pieces has established itself as the ultimate expression of Sydney cool. Where urban style meets the sea, this unisex brand is run by creative director Lucy Hinkfuss and her partner Maurice Terzini – whose impressive career spans food, fashion and culture.
At the brand's recent show for Mercedes-Benz Fashion Week Australia, the aforementioned influences collided, as models walked a beachside runway in the emptied-out pool at Bondi Icebergs. Inspired by Terzini's youth growing up in Italy during the Seventies, the ​'Cosmic Runner' collection was set to an Italo-disco score by music director Nicky Night Time.
As Ten Pieces' show producer Cat Rose put it, the presentation was ​"ten out of ten". So here, we ask the Ten Pieces family what it is that makes the label one-of-a-kind.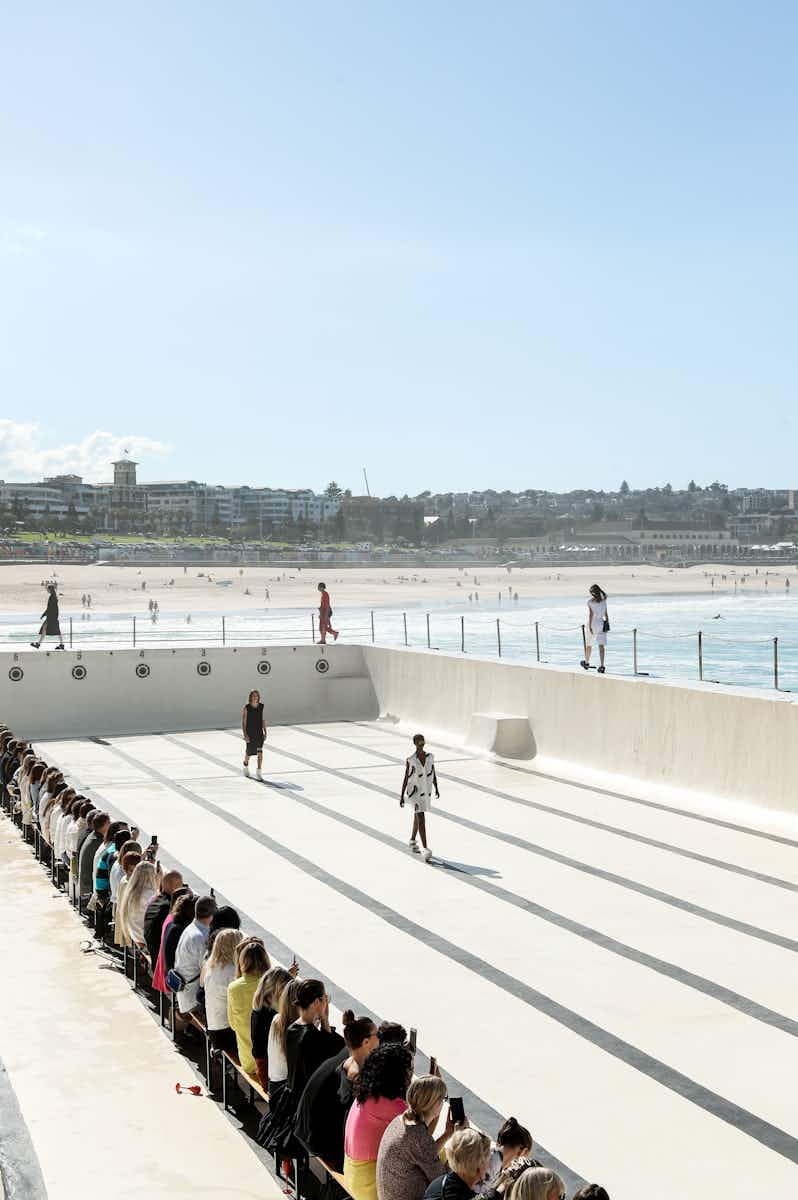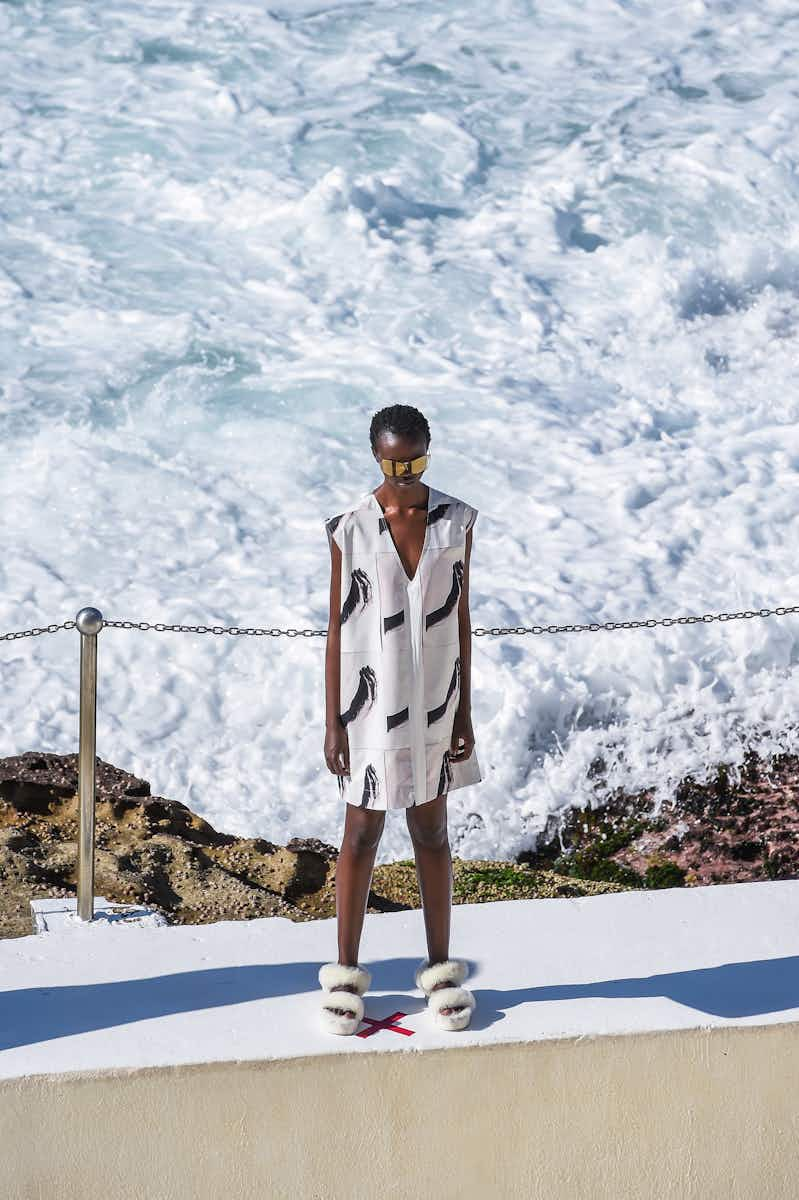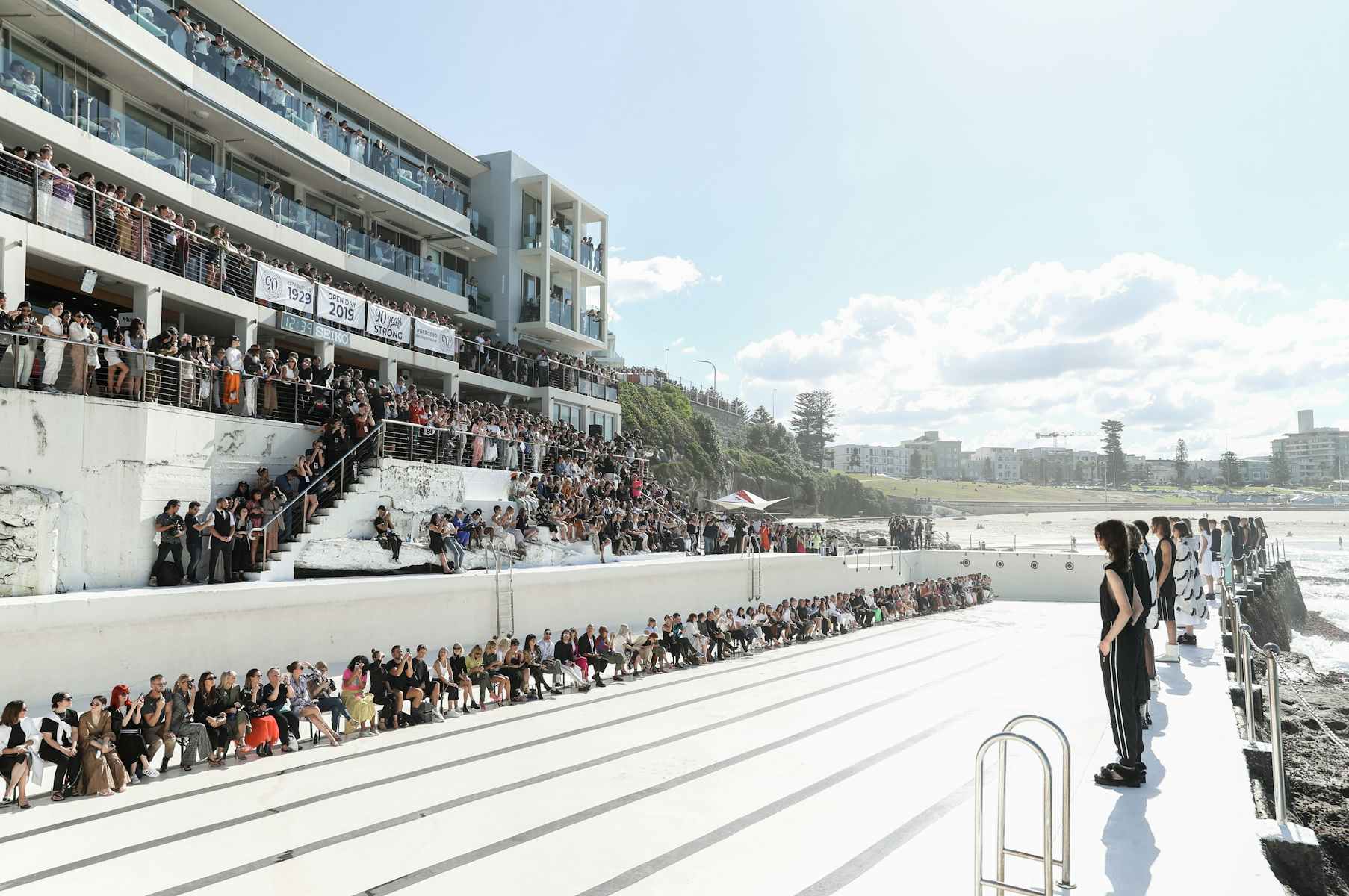 1) COMMUNITY
Less of a label, more of a family, the close-knit Ten Pieces team has worked together forever. It's a sentiment that really shone through in their recent show. ​"This year the Ten Pieces event delivered what we stand for," explains designer Maurice Terzini. ​"It's not just fashion, but it's food, drinks, music and, most importantly, a community – the Ten Pieces community."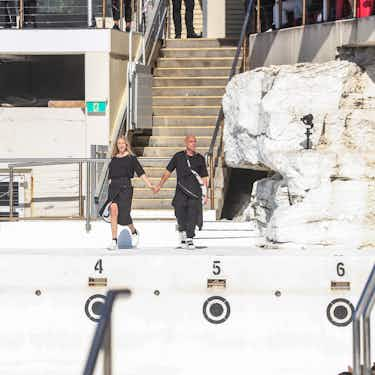 Listen now:

Maurice Terzini
2) THE BONDI BACKDROP
There is something quintessentially cool about Ten Pieces – which has to do not just with the clothes, but also the Bondi backdrop. ​"Working on the collection from conception to presentation, it's when the music comes in that it really feels fun and energetic," explains creative director Lucy Hinkfuss. ​"You can actually see the clothes come alive in our backyard of Bondi."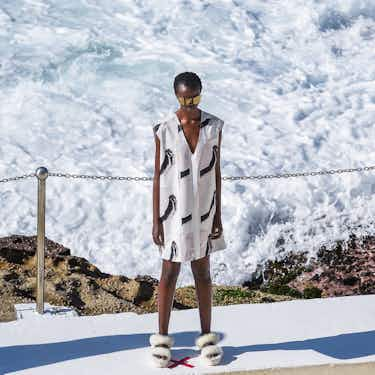 Listen now:

Lucy Hinckfuss
3) THEY PUT ON A PARTY
Known as the show of MBFWA, Ten Pieces always put on a party. As stylist Caterina Scardino tells us, ​"working with Ten Pieces is like working with no one else. We get inspiration from hanging out and listening to music together or flicking through old photos of Maurice in his cosmic disco heyday. What we don't anticipate is what our energy collectively produces on show day. They end up being super iconic, cool shows that everyone wants to be part of."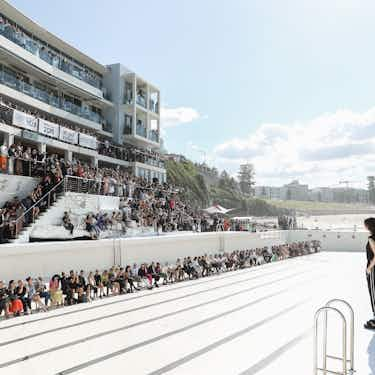 Listen now:

Cat Scardino
4) THE PEOPLE
There's no party without the guest list. So, tasked with pulling together a coterie of media, designers, artists, musicians and chefs, Electric Collective PR founder Ali Smyth says it's always a good time. ​"The vibe from the crowd was utterly electric," she says. ​"People [were] hanging from rocks, the balcony and the private dining area at Icebergs."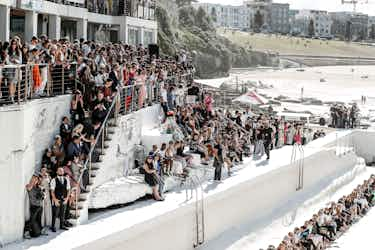 5) THE SOUNDTRACK
It wouldn't be Ten Pieces without a killer soundtrack, curated by music director Nicky Night Time. "[For this collection], Maurice referenced the DJ sets of Daniele Baldelli from the Baia Degli Angeli around 1977," explains Nicky. ​"It was a very cosmic, slowed down Italo disco style of production. It's always amazing doing the music for these guys, because they have such a strong direction."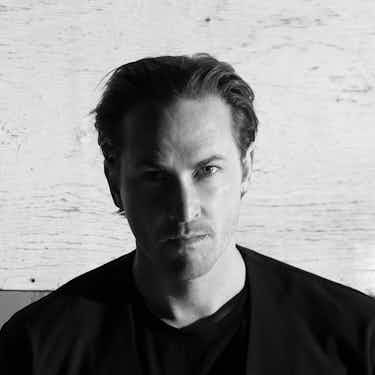 Listen now:

Nicky Night Time
6) BOLD DESIGN

Ten Pieces is identifiable for its penchant for bold but highly wearable pieces. ​"It was like the models were going on a stage rather than a runway," recalls makeup artist Claire Thomson. ​"The atmosphere was electric! I don't think any of us realised how good the collection was going to look striding the pool – especially Foo Yei in the red tracksuit."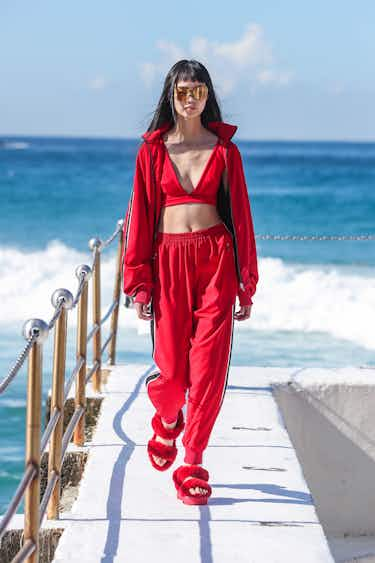 7) THE LIFESTYLE
More than a brand, Ten Pieces is a lifestyle, says director Allan Marshall. "[It brings] together our collective backgrounds in art, music and Maurice's longstanding history in food and beverage. ​'Cosmic Runner' is a reflection of the co-op, with the group of creatives each bringing their own skill set."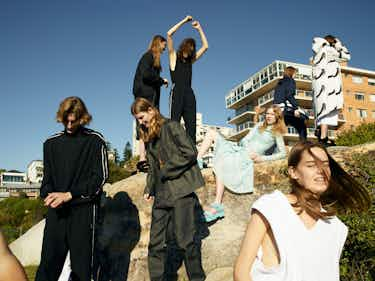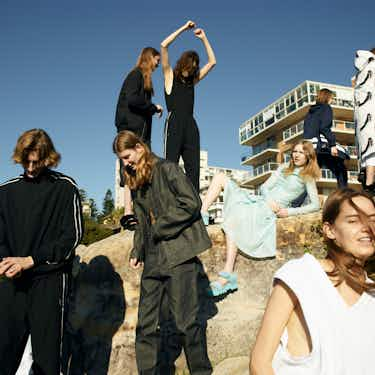 Listen now:

Allan Marshall
8) THE 1970s ITALIAN INSPIRATION
"The inspiration [for this collection] was Maurice's youth in Italy during the seventies," recalls photographer Robert Nilsson, adding that one group image of 20 kids became the show centrepiece. ​"That captured everything we wanted to create – a Ten Pieces tribe. So we recreated that image before the show. We took all the models and I shot it behind Icebergs."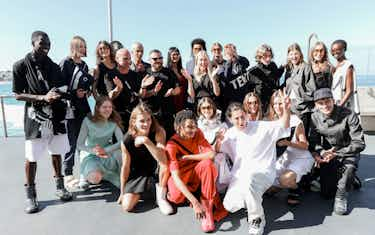 Listen now:

Robert Nilsson
9) THE TEN PIECES BOY & GIRL
There's a really pure vision of the Ten Pieces boy and girl, too – bold faces with strong style. Take model and muse, Prince Del, for example, whose aesthetic is effortlessly cool. ​"Ten Pieces has become one of my favourite brands in the country right now," he says. ​"I'm really picky when it comes to fashion, but everything is something I would wear."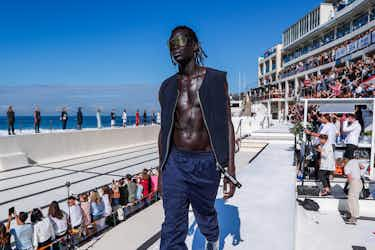 10) THE AFTER-SHOW PARTY
It's all about the after party at Ten Pieces. ​"Given the tone of the brand and the fact that it was basically the last show of the week, a lot of our close friends headed upstairs for drinks after [the show]," says Ali Smyth. ​"That carried on well into the night, as is the Ten Pieces way."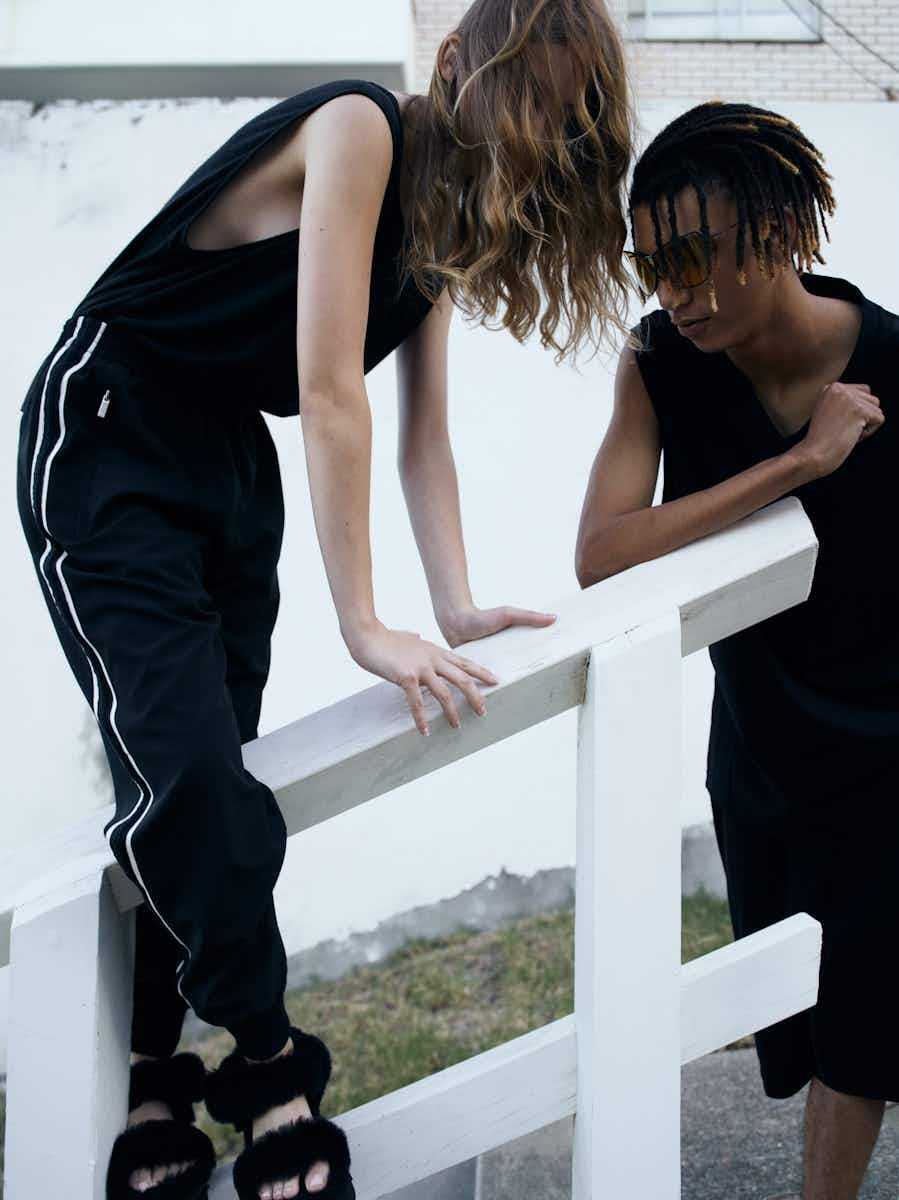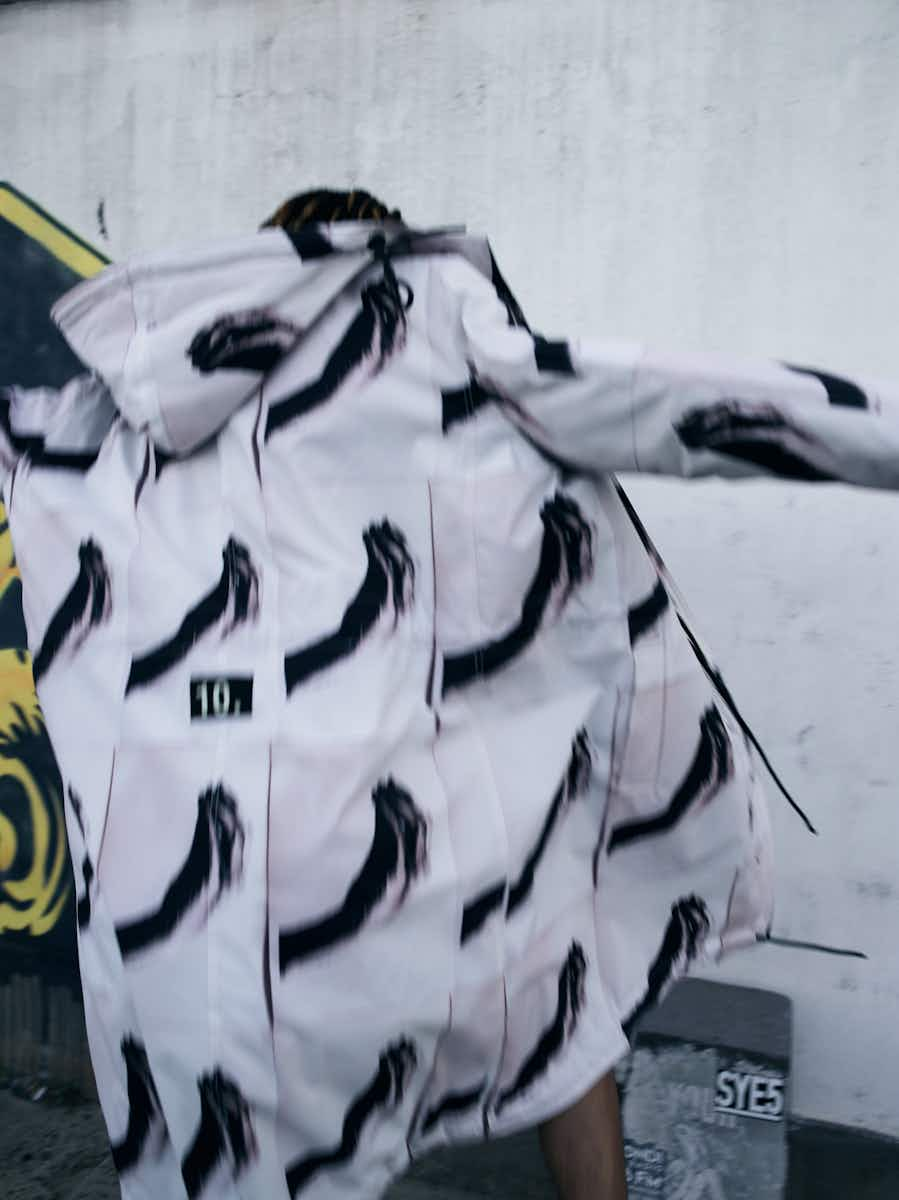 Lifestyle & show imagery: stylist, Caterina Scardino, casting, Cat Rose. Production: Margaret Zhang, Samantha Oliver.

More like this