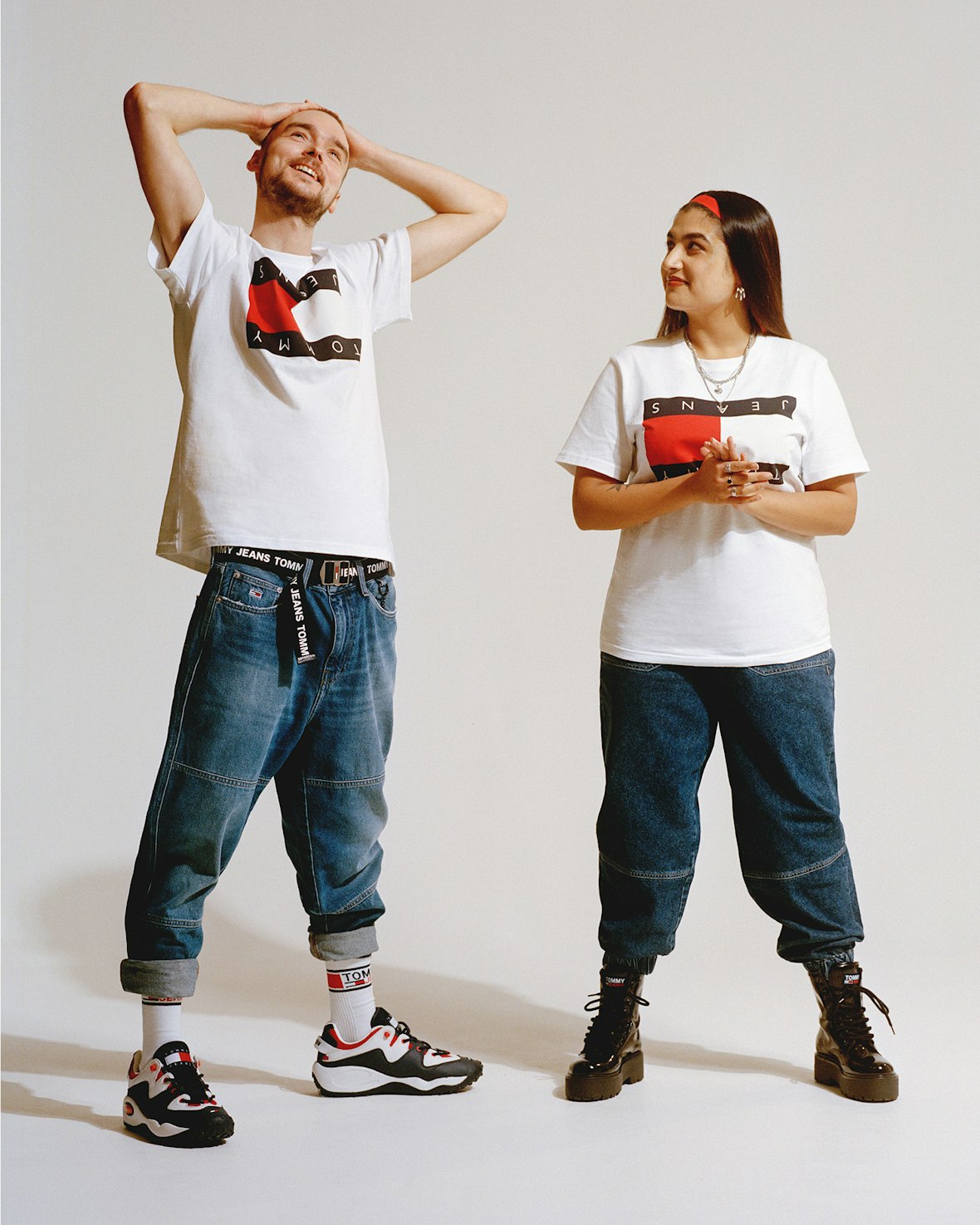 Introducing Tommy's Drop Shop, a new collaborative platform for nascent creatives
The best thing about spending a year locked up in your own house may well be the crumpled extra tenners left at the end of the month. Enter, Tommy's Drop Shop.
Tommy Hilfiger was the brand of ​'90s hip-hop culture, dressing everyone from Aaliyah to TLC, Destiny's Child to Snoop Dogg. Hot on the tails of this, Tommy is looking to today's culture creators with Tommy's Drop Shop, a new platform for nascent creatives around the world to collaborate with the brand.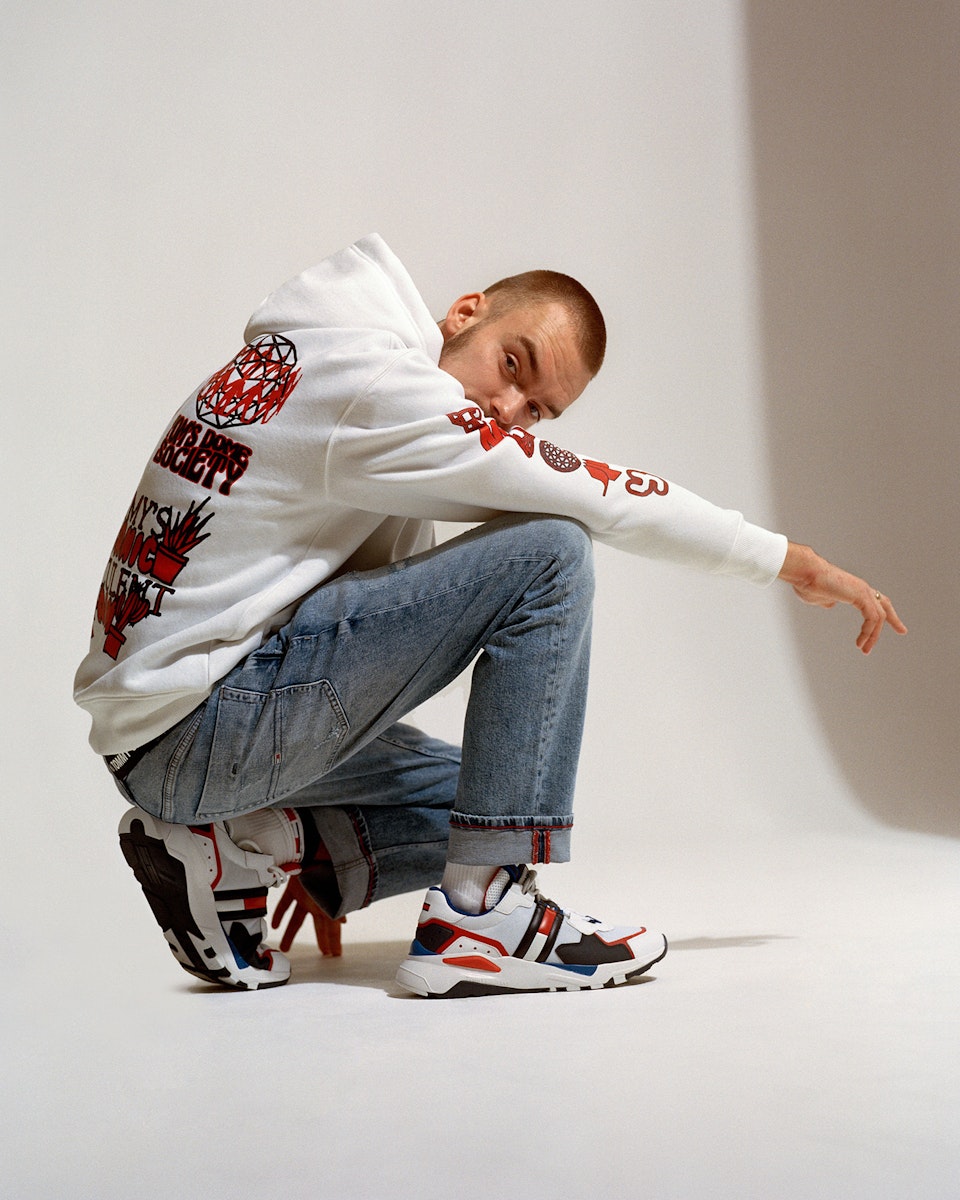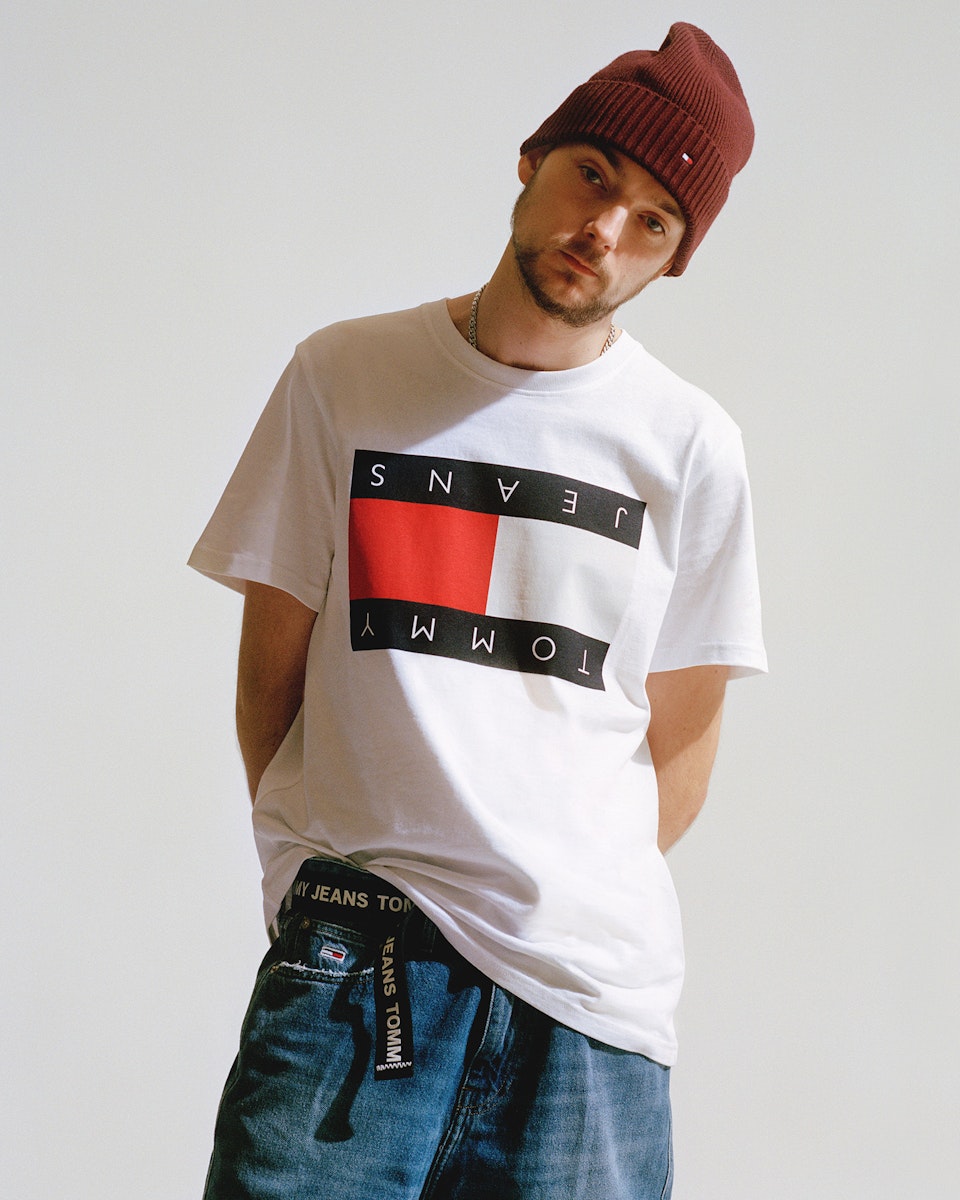 Drop Shop is designed to showcase creative expression and the individuals spearheading its many myriad forms, from photography to skating, poetry to video design. Tommy is teaming up with creatives every month to create limited-edition capsule collections of gender-neutral hoodies and T‑shirts.
In partnership with Tommy's Drop Shop, we're celebrating the launch of their latest drop of T‑shirts and hoodies designed by Toby Evans, the graphic design genius behind Studio Zome, Jonny Banger, founder of bootleg fashion label Sports Banger, and Mago Dovjenko, a Berlin-based creative director graphic designer and illustrator.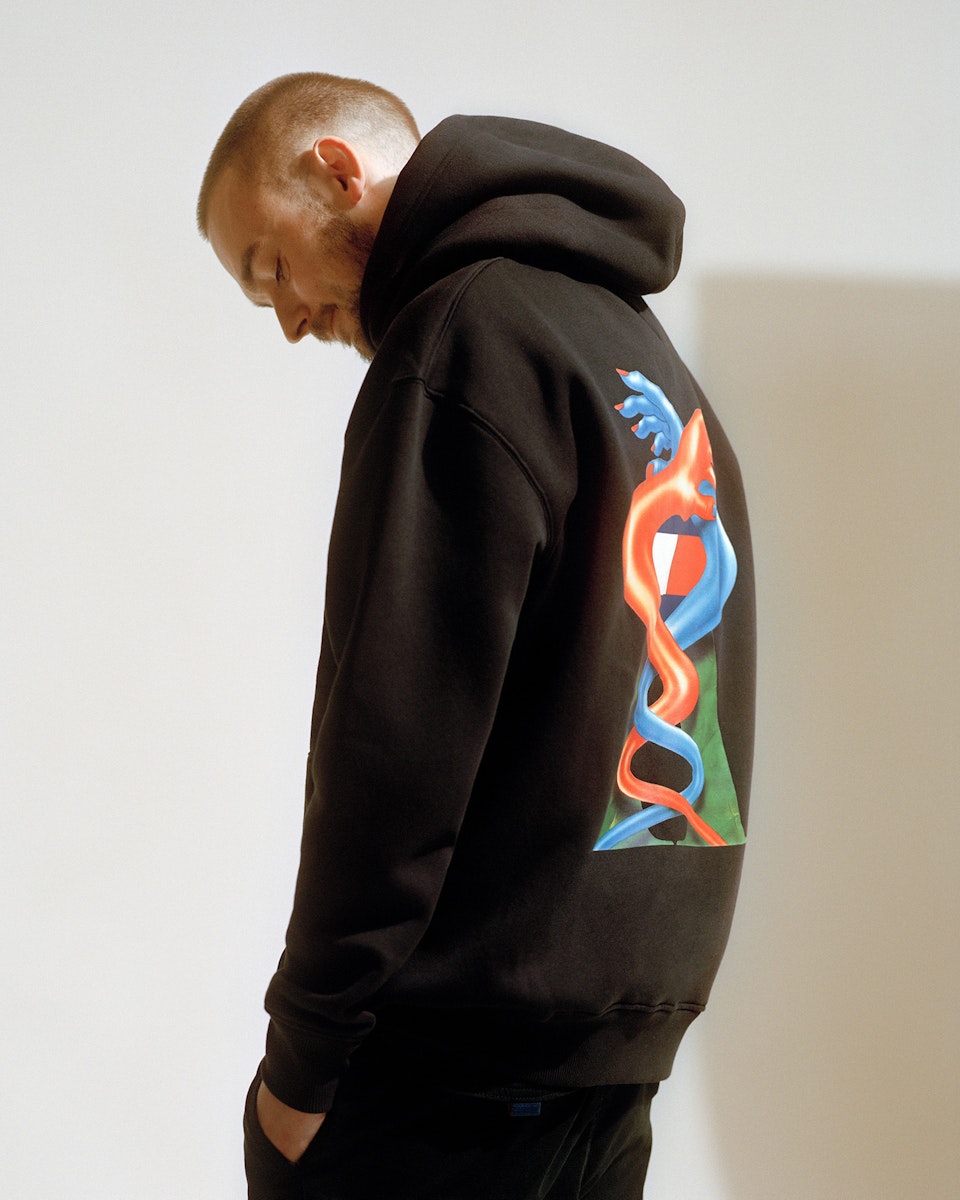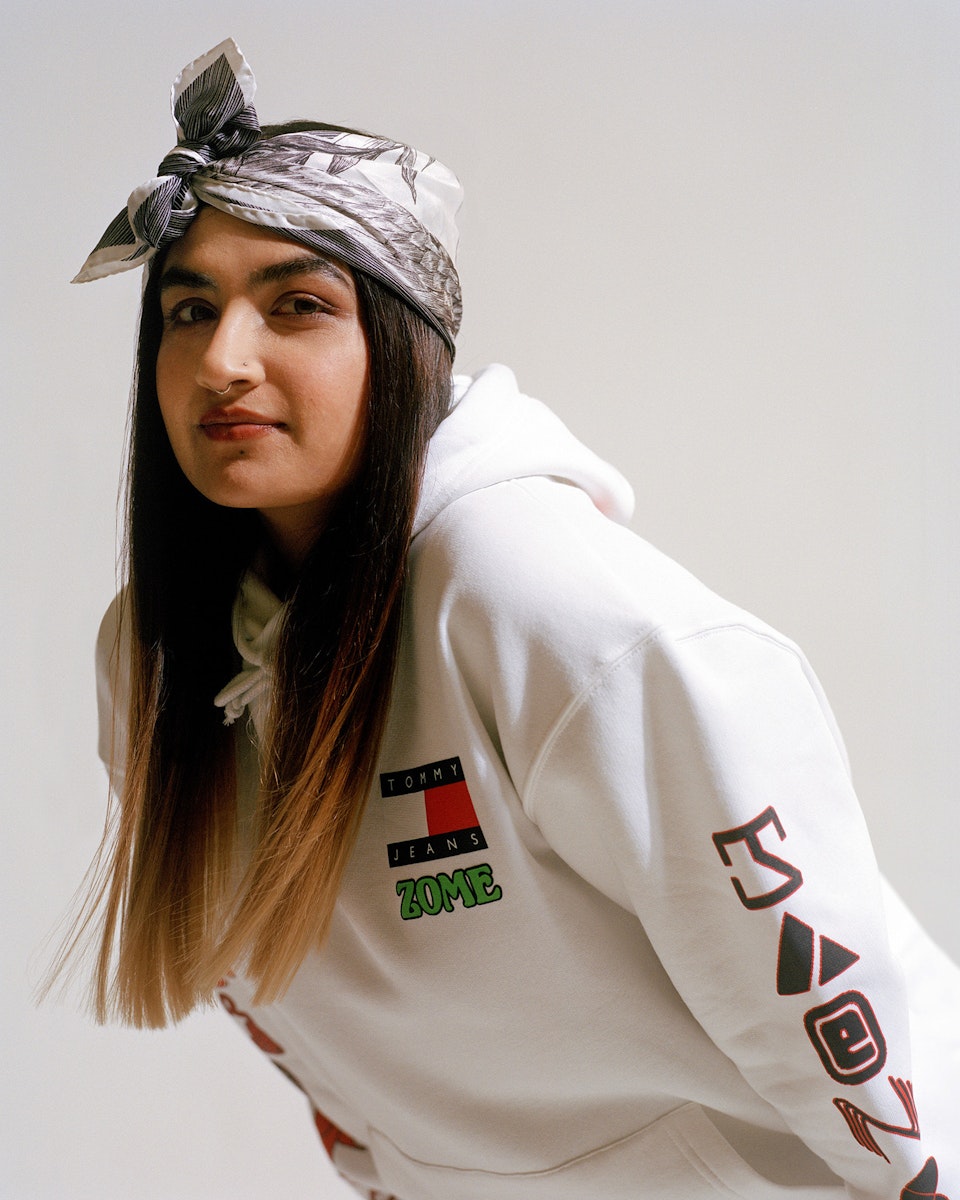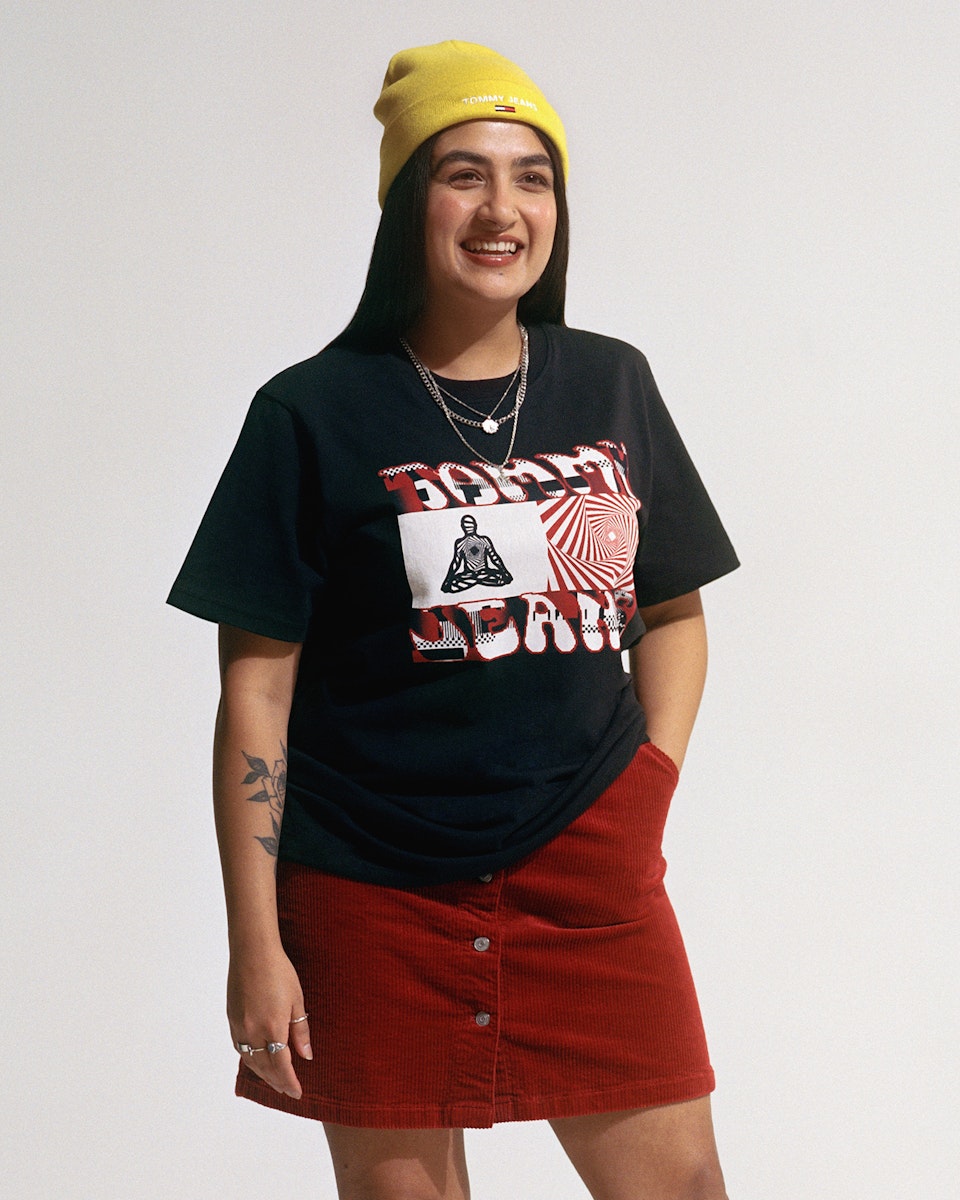 To mark the occasion, we're dropping an exclusive shoot featuring two music stars who have been steadily rising through the ranks: Naina and MC Pinty. Naina is a London-based DJ, radio presenter and co-founder of emerging label Hooversound, a mainstay of the UK club scene and South London MC Pinty is known for his nostalgia-inducing blend of wistful spoken word with liquid drum and bass.
We tapped up Beijing-born, London-based photographer Sirui Ma to shoot the rising stars all dressed up – with nowhere to go – wearing the latest drop; a selection of vibrant T‑shirts and hoodies designed by Toby Evans of newly-formed graphic design outlet Studio Zome, and Jonny Banger, the brains behind now cult bootleg label Sports Banger.

Pull your wallet out of your pocket and prepare to speed scroll; this very limited-edition run is bound to sell like hot cakes.