We're riding high on BMX right now
The new Vans x Our Legends Authentic DX Mongoose capsule bigs up BMX culture and the brand's involvement in the scene since the '70s. We took it out for a spin at Haggerston BMX track for some sunkissed shredding.
Let your fold-up commuter bike or hand-me-down racer eat dust: it's all about BMX right now. From the last Olympics' inclusion of freestyle events to a major spike in local club interest, BMX has never been so buzzy. Even if you're not yet rabbiting about Bunny Hops, you'll likely have heard of the sport's pioneers, Mongoose.
It's why Vans has tapped Mongoose licence holders Our Legends for a new capsule reviving the brand's legendary designs. Vans, like Mongoose, has been wired into the scene since the start, sponsoring riders since the late ​'70s and becoming a rider's staple thanks to its deliciously grippy waffle sole.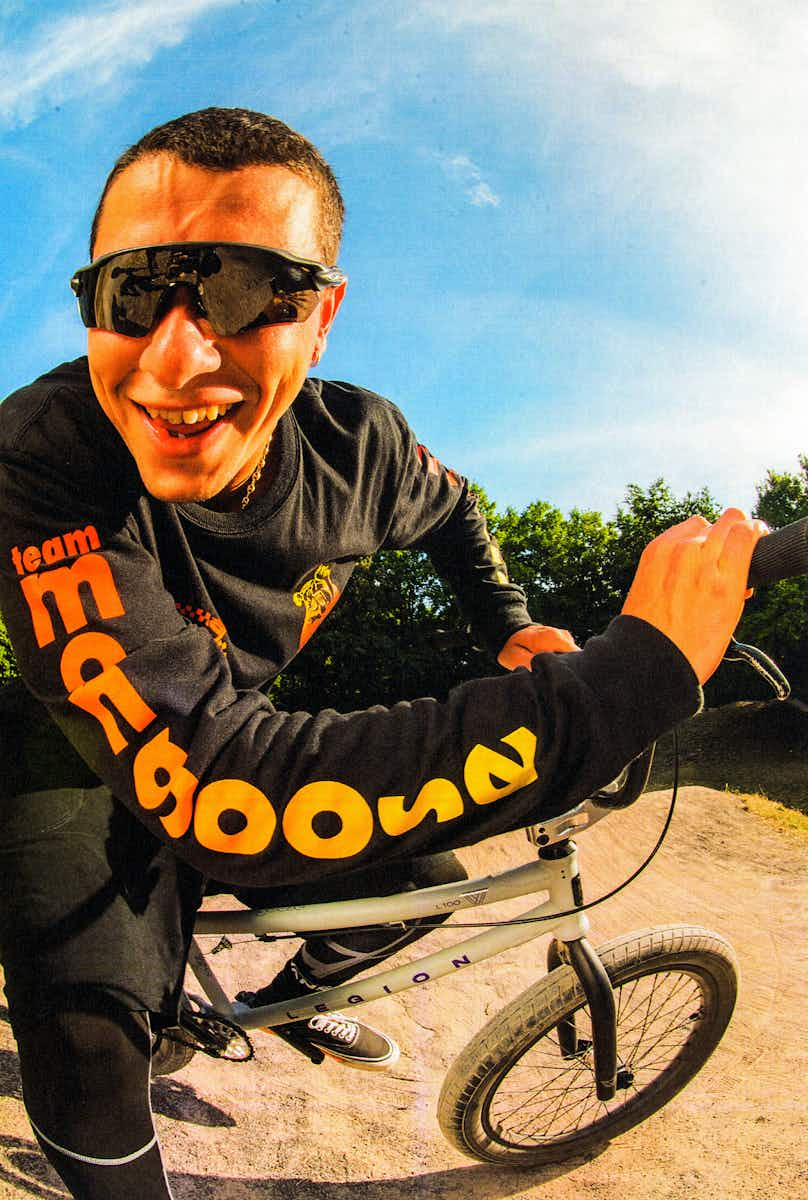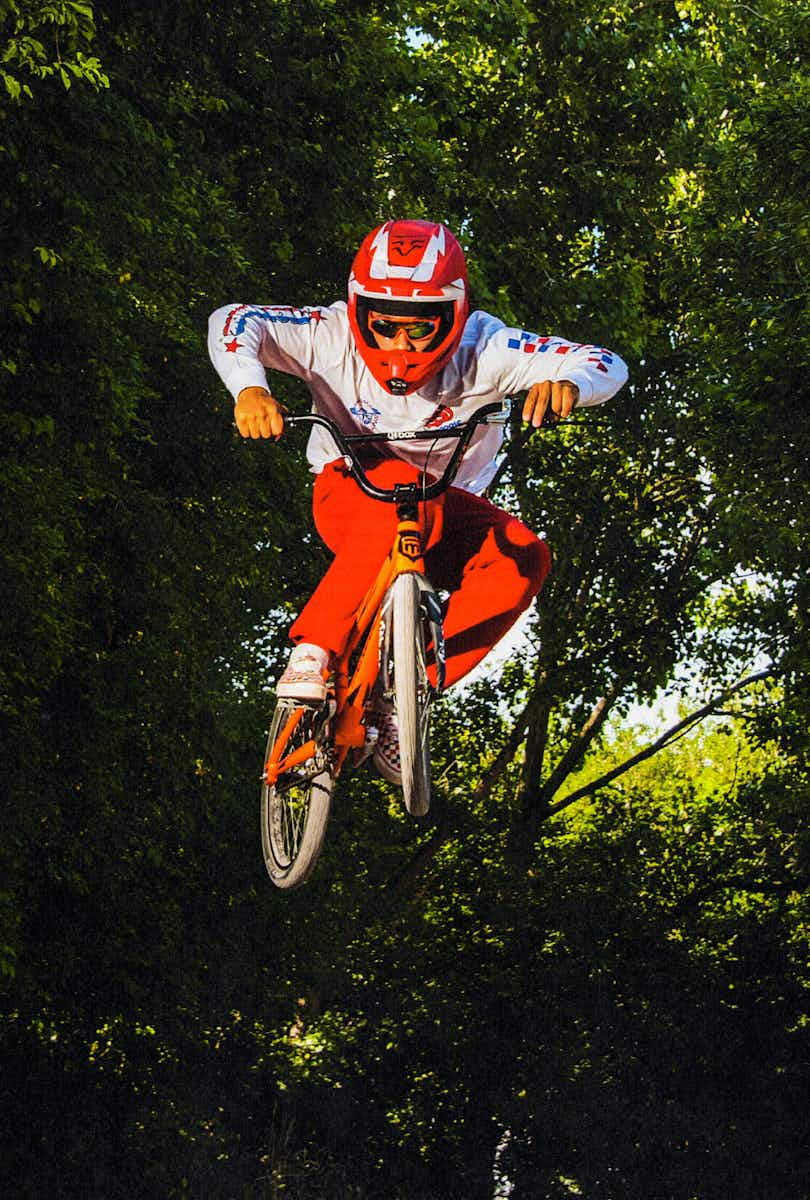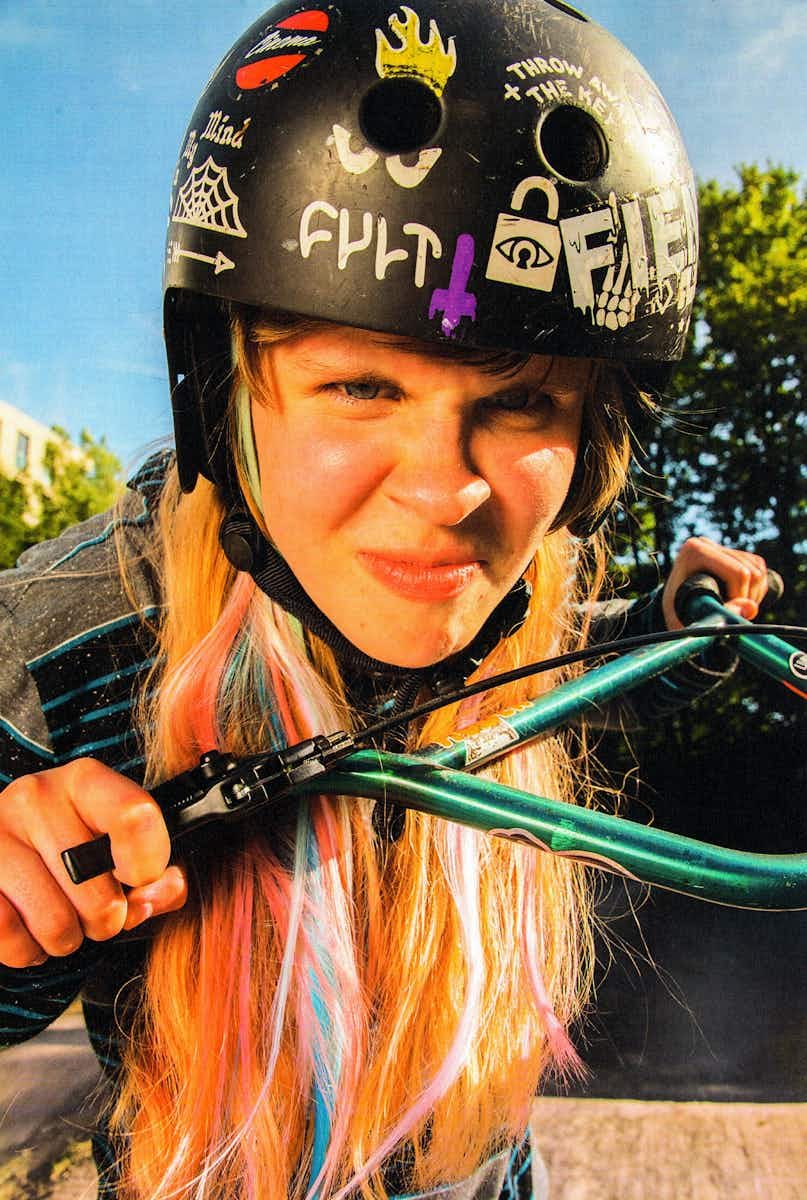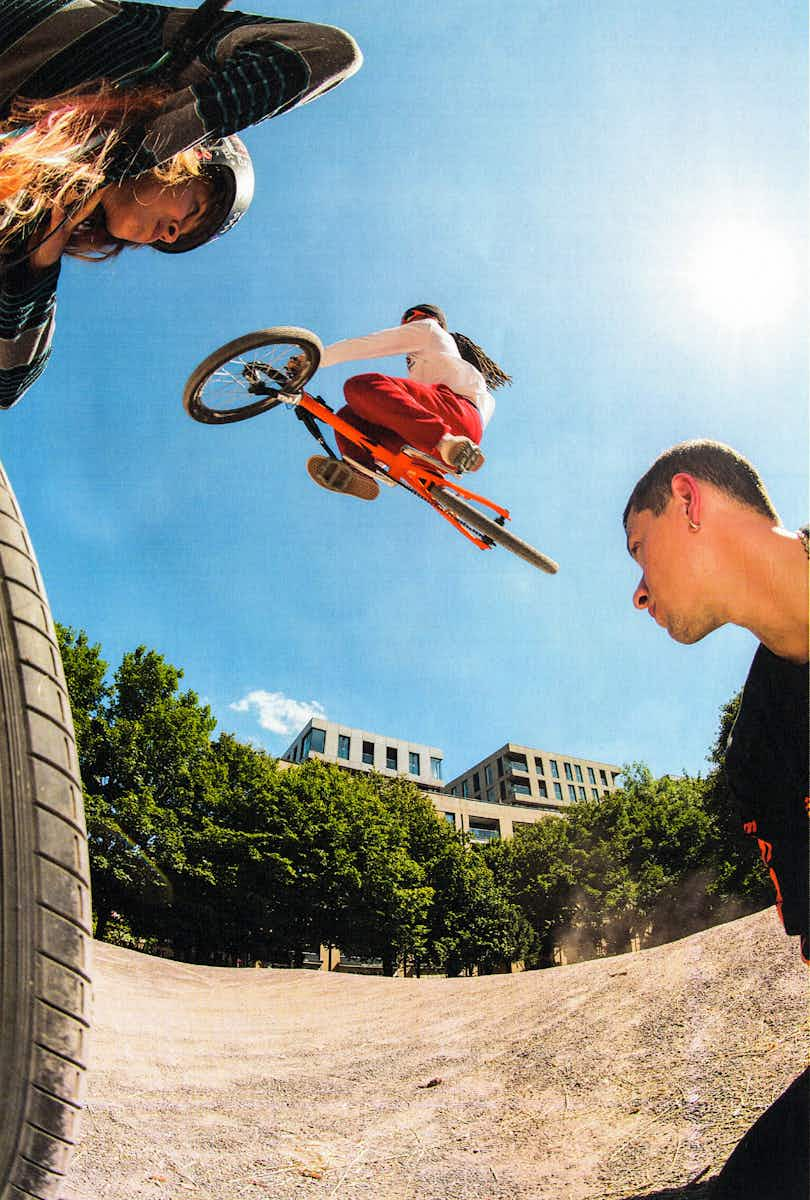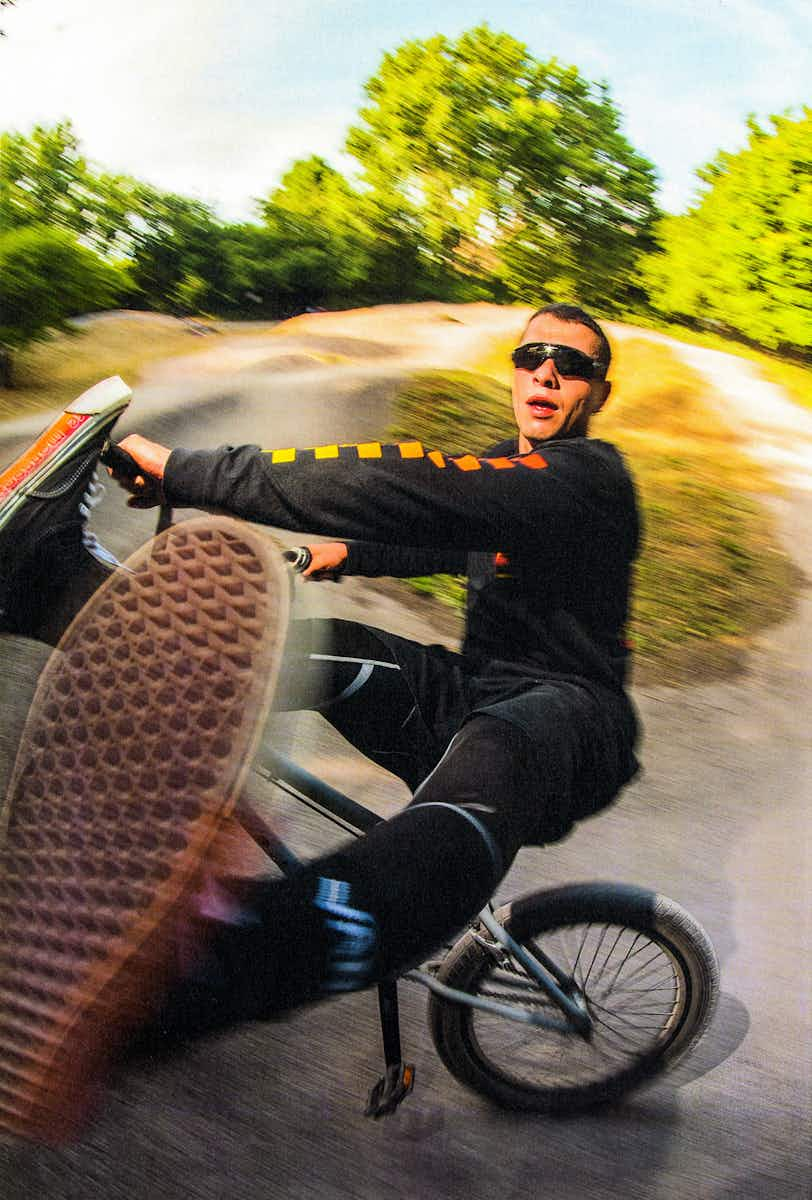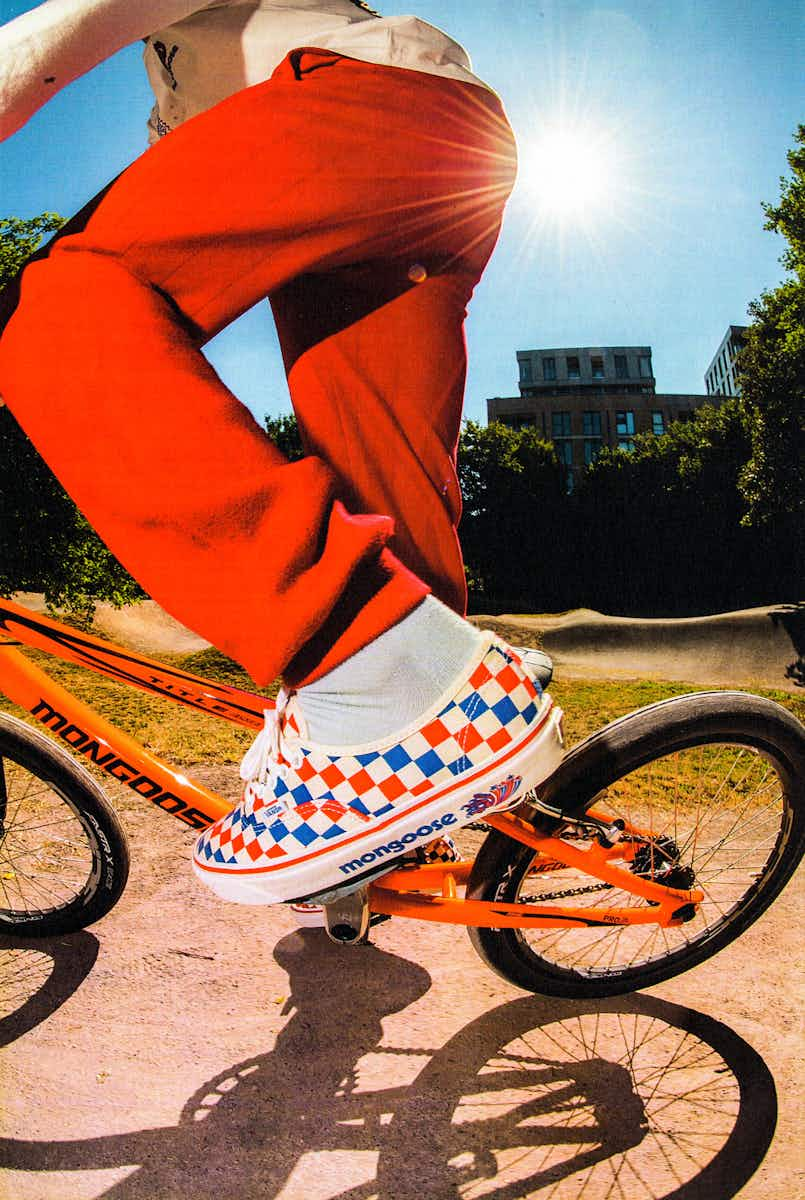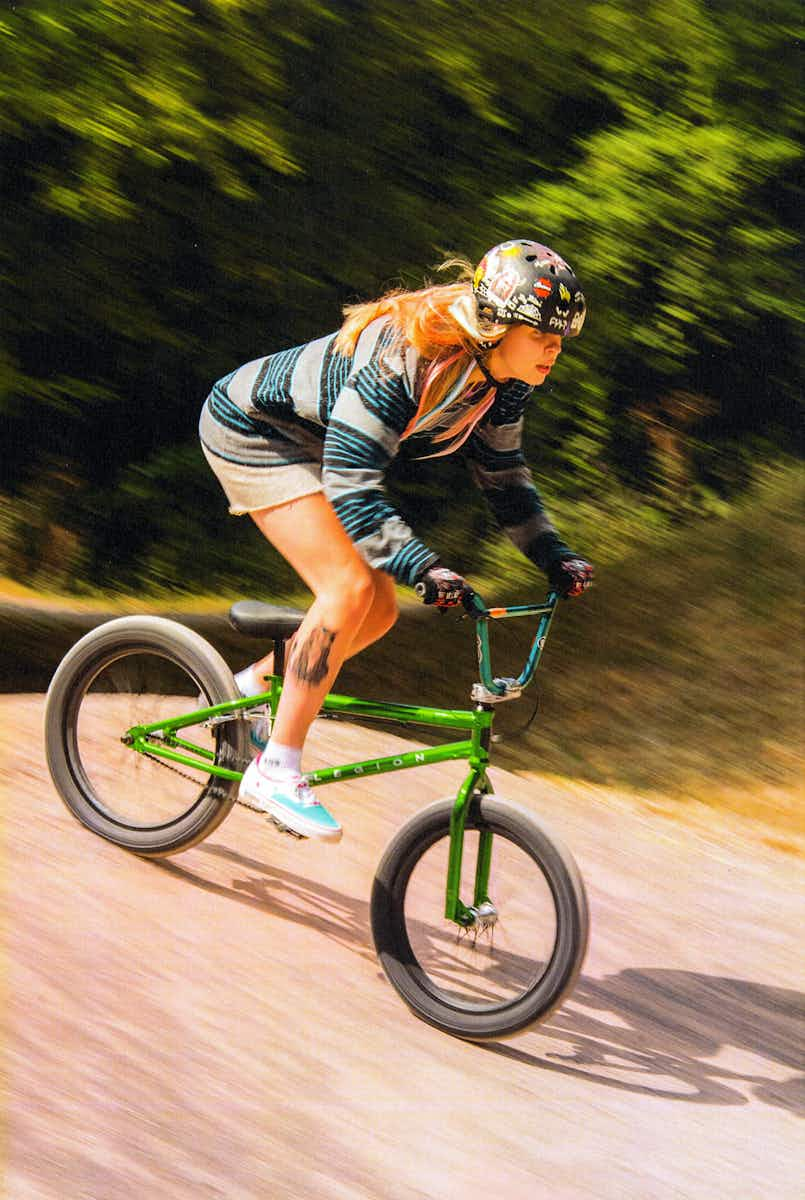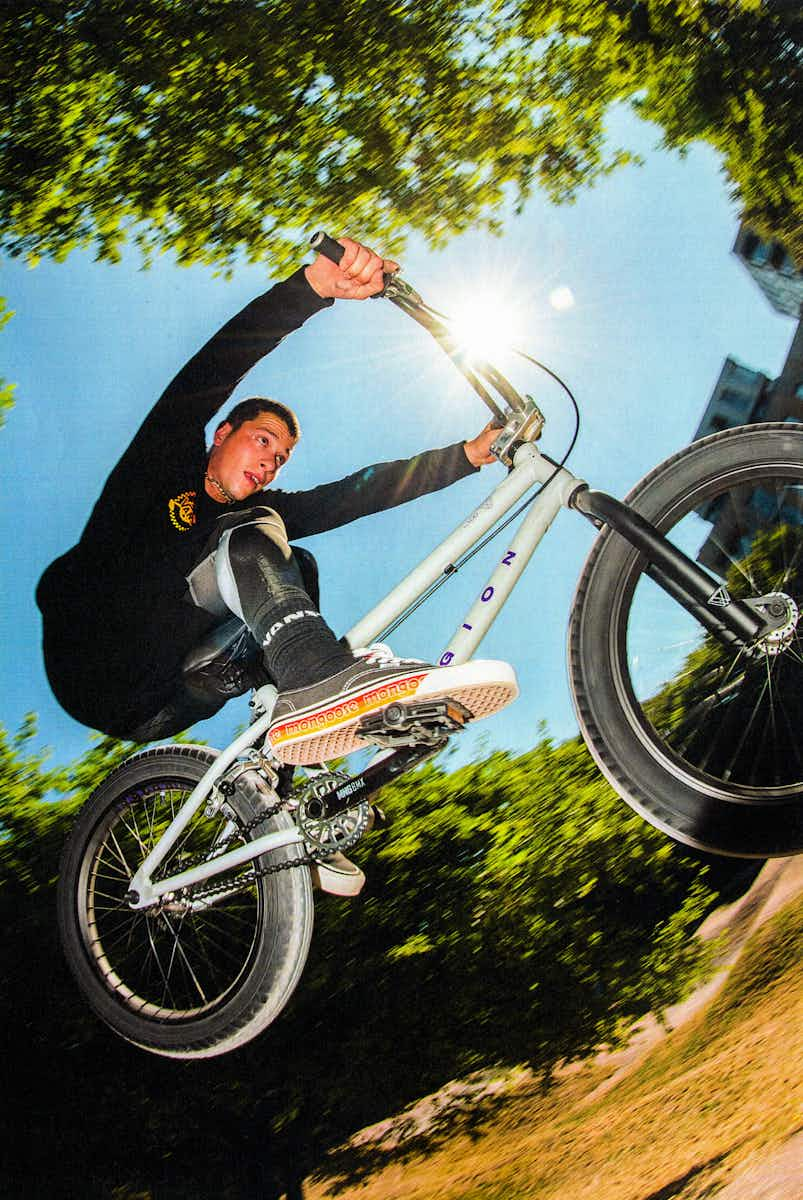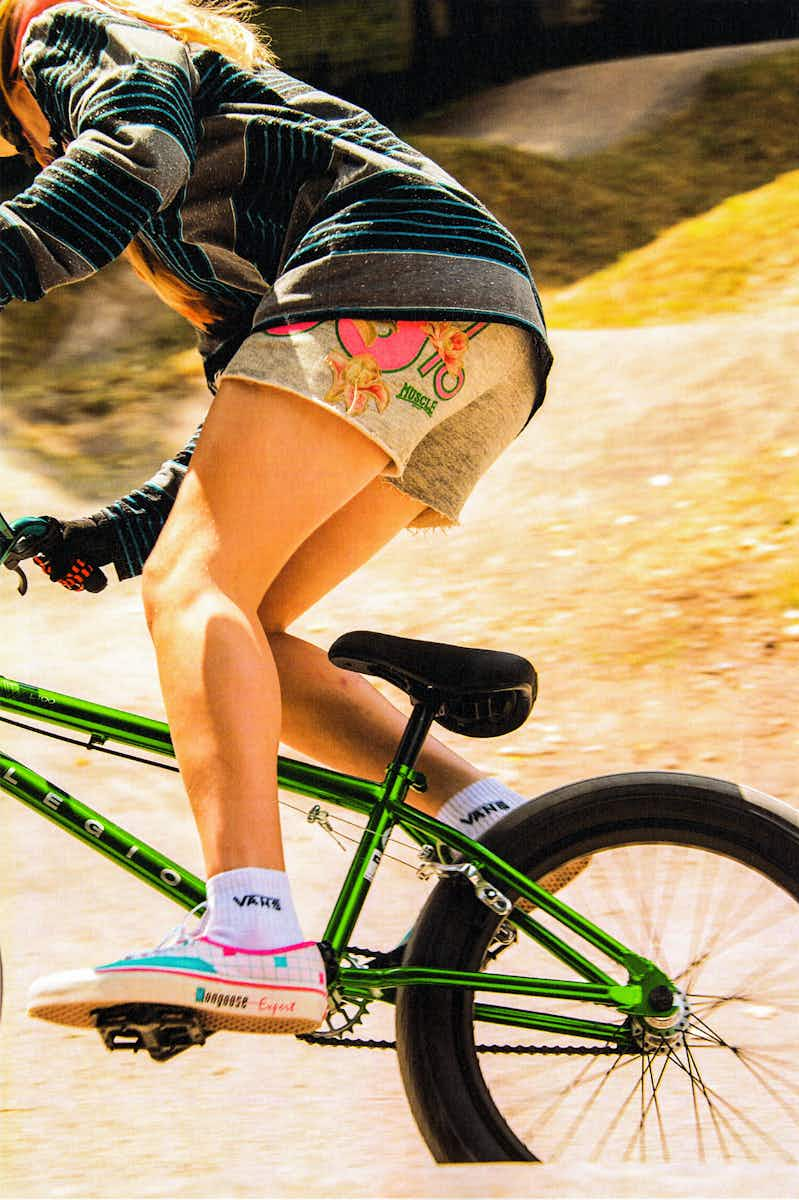 The capsule sees three different pairs of shoes jumping off from Mongoose's evolving aesthetic. There's a ​'70s variant inspired by the fiery colourways of the time, an ​'80s checkerboard take on the original US jerseys and a ​'90s silhouette inspired by retro ads. Oh, and they have reflective materials in case you're heading out for a midnight stack. Filed under Vans' Anaheim Factory Collection, there are also two long sleeve tees and a crew fleece with kitsch, vaporwave lettering printed in ink cartridge cyan and magenta.
Never one to watch from the sidelines, THE FACE took the new capsule out for a spin at Haggerston BMX track with UK riders Louie Mire, Meeshaq Malone and Mish Sikorsa. OK, so we did kind of watch from the sidelines since the only barspin we do is feeling dizzy after too many pints, but we also recorded the action. Alongside a trick-filled lookbook, we made a VHS-style film backed with some sort of lost game show soundtrack, slow-mo jumps and a race to the finish line. Get on your bike, you!
Talent:
Louie Mire
Meeshaq Malone
Michelle Sikorska
Photographer: Daniela K Monteiro
Photo Assistant: Alex Galloway
Director: Sirus F Gahan
1st AC: Callum MacDermott
Stylist: Molly Dilkes
Hair & Makeup: Emma Small @ Stella Creative Artists using Bumble & Bumble and NARS
Casting: Emma Matel
Creatives: Kieren Birtchnall, Clara Goodger
Producer: Katherine Bampton
Production Manager: Georgie Goadsby
Project Manager: Georgie Bowers