Virgil Abloh: ​

"

You're going to see the state of the art of Black creativity"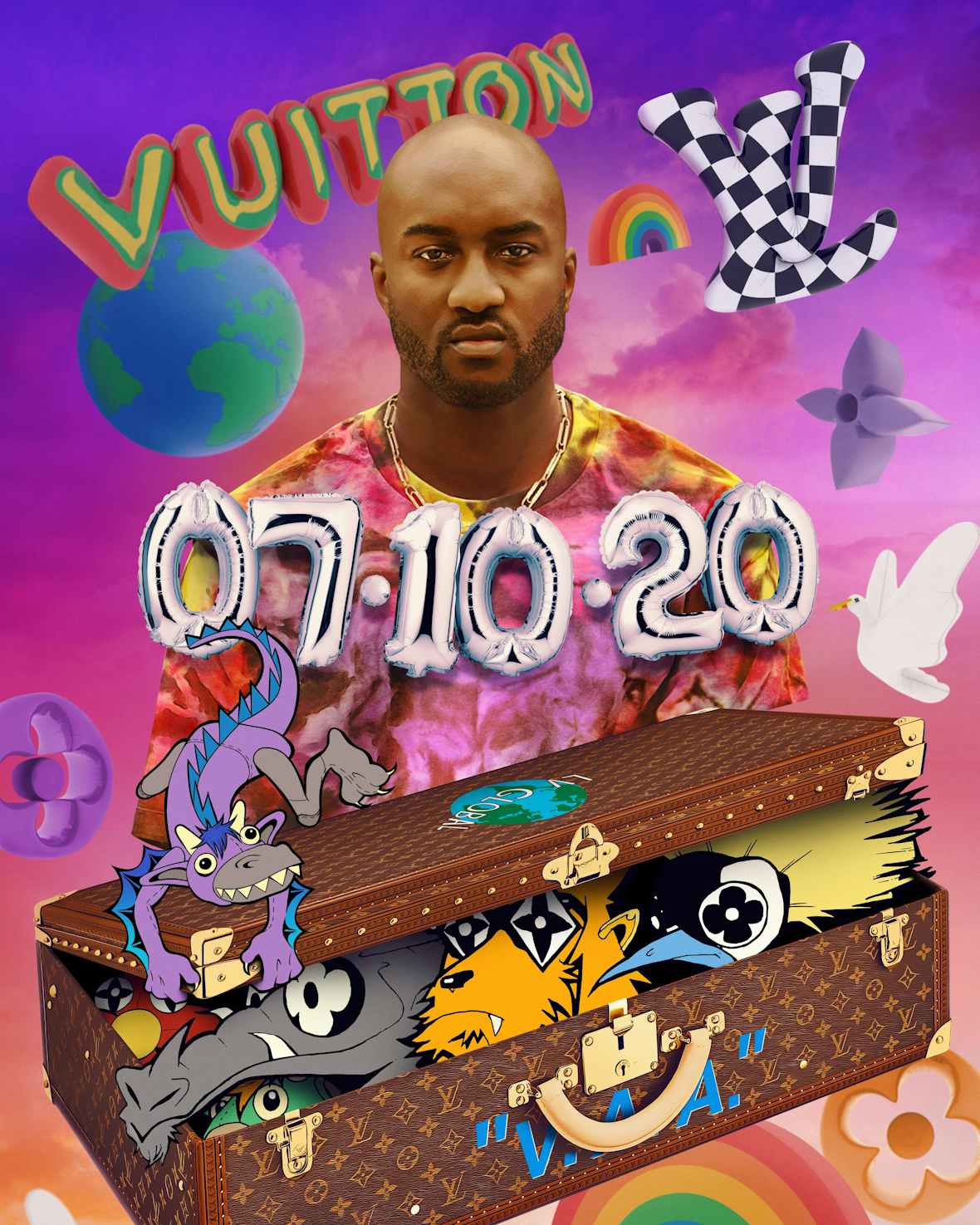 The designer talks us through his newly initiated "Post-Modern" scholarship fund and mentorship programme and Louis Vuitton's Message in a Bottle film, created by an all-Black creative team.
"The year 2020 is – for lack of a better term – a year to remember," says Virgil Abloh over the phone from Paris. He is, of course, referring to the current global pandemic and the ongoing Black Lives Matter movement.
"It's the collapse of idealist society. We've all come to realise the discrepancy that exists for Black people in the world, but [particularly] within the industries of fashion, art and design," he continues. ​"So with me being a figurehead of that industry, I decided to lay the groundwork."
Abloh is referring to his ​"Post-Modern" Scholarship Fund he announced last week, a $1 million investment (part personal donation, part funded by corporate partners) and accompanying mentorship programme for Black college students, which is, in Abloh's words, some of ​"the most up to date ideas that I have in order to activate and make inroads for Black people."
Creating opportunities and making inroads comes naturally to Abloh, who cites the community around him as the foundations for his label, Off-White, and who goes out of his way to give emerging talent the latitude that's often awarded only to a creative director. To date, his philanthropic feats include enabling his friend and fellow designer Heron Preston to launch his namesake label with New Guards Group; introducing Samuel Ross into his ecosystem as one of his early assistants ("he's now gone on to be one of the foremost finest young designers in the UK, let alone the world"); and putting a number of familiar faces from his community on the polychromatic runway for his debut show as the artistic director of Louis Vuitton in 2018.
"That's very much what I love about the communal fashion community that's called ​'streetwear': we have a more grassroots approach to building a fashion label," Abloh says. ​"For me, it's important to keep that momentum going."
The ​"Post-Modern" Scholarship Fund is a vehicle for exactly that. Abloh might have come under fire for his early statements on the Black Lives Matter protests and all eyes might have been on him since, but his next move is both a symbol of progress and a reminder of the headway he's been making, without fanfare, in the fashion industry for years.

In the Instagram post accompanying the announcement, the designer explained that he's ​"forever fighting" for the ​"17-year-old version" of himself.
"The idea is to abolish systemic racism, [which] manifests itself in a number of ways. But for a 17-year-old who is Black – whether they're in school or applying for their first job – in these archetypal positions, in design or business, or especially within fashion, we're the extreme minority," Abloh says. ​"Black people in upper-level management positions of these highly influential brands and entities are few and far between. I want to change that."
Abloh's ​"Post-Modern" Scholarship Fund will support Black students who might need professional mentorship, access to learning or creative resources, or financial support to complete merit-based scholarships or to enter into the industry of their choice. But he's quick to point out that it's not just another scholarship: ​"This one bears my name on it. It bears my creative concept with it. And the participants, let alone the winners, can gain some value and perspective off of my own trajectory."
"It's a way for me to lead the charge in how young designers of Black descent give back to other young designers of Black descent. We figured out how to make fashion cool, now let's figure out how to make more of it."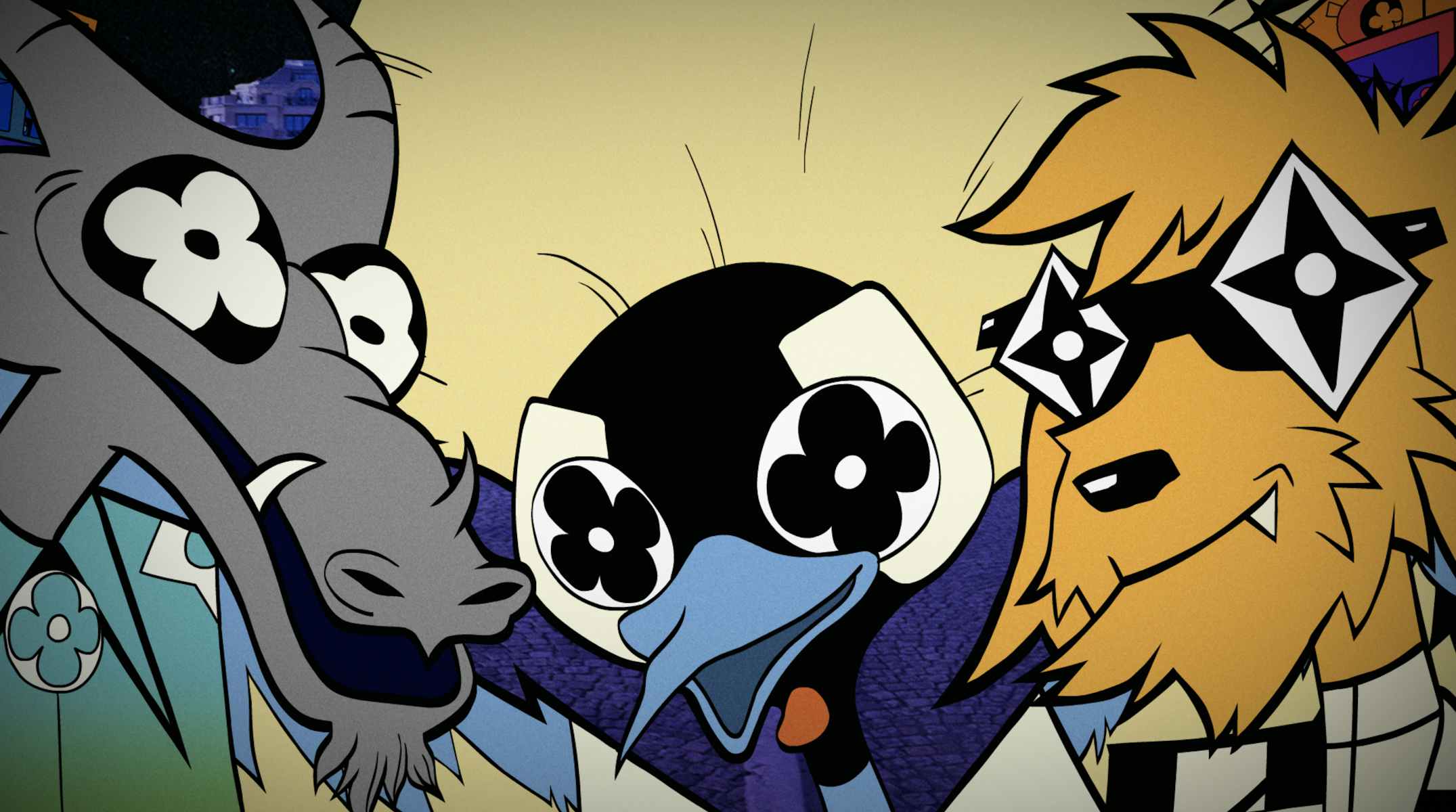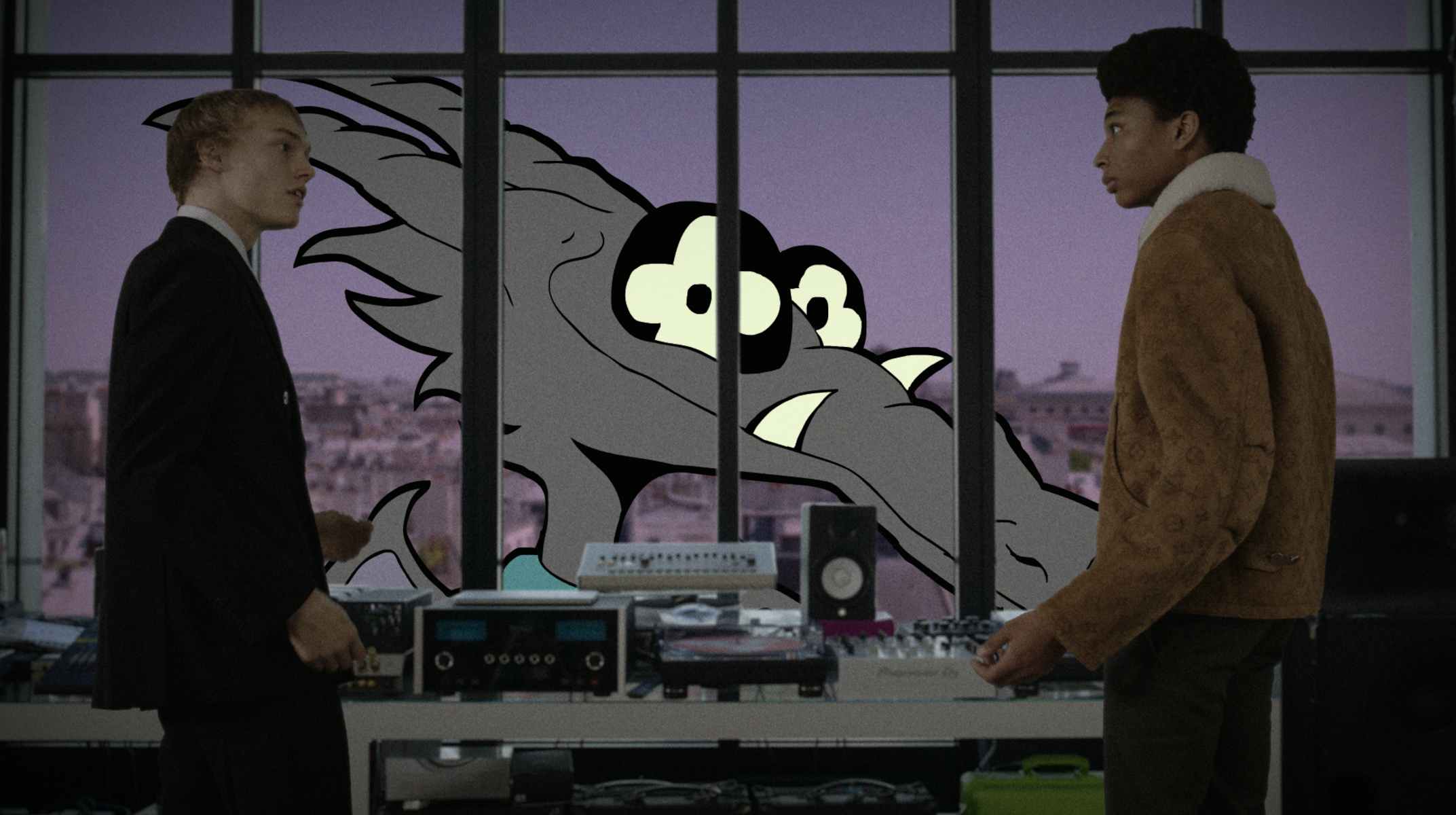 The other Black creatives involved in the mentorship include Brick Owens and Duey Catorze, the designers behind Atlanta-based brand B.Stroy: ​"They possess a poignant voice and high creative standpoint. They are two young black designers that fill a void in a space that can use their outlook."
After months of lockdown, fashion houses are returning to work with a duty to rethink their internal structures and to inspire radical change in the industry, starting with the traditional fashion show. Those at the top have been afforded the space to rethink and re-evaluate the way in which they present collections, and how often.
On Friday, Abloh presented the first part of Louis Vuitton's SS21 menswear collection – as part of Paris' first all-digital fashion week – that's set to take viewers on a virtual and literal voyage around the world. The first chapter comes in the shape of a cartoon-meets-reality film titled Message in a Bottle, created by Black Anime, a young all-Black LA-based collective, and scored by The SA-RA Creative Partners: Taz Arnold, Shafiq Husayn and Om'Mas Keith.
"It's definitely not a fancy fashion film, but that was all by design," Abloh says. ​"We're coming out of a pandemic. I'm not sure right now is the time for fashion fashion. That film is a lot of things, but on one hand, it's me showcasing contemporary Black creativity."
Starting at Asnières, the house of Louis Vuitton, the film sees team members packing Vuitton trunks into shipping containers that pass by Abloh's office before setting sail around the world for a series of SS21 shows, starting in Shanghai next month. ​"It's a bit of a Pandora's box [of what's] to come – a preview of what I'm working on," explains Abloh. Next, a number of animated characters – created by underground Chicago fashion figure ReggieKnow – sashay onto the screen, strutting around the streets of Paris smashing bottles of champagne, before setting up a sound system on banks of the Seine.
"[Reggie] is a highly reclusive individual who has impacted fashion on a larger scale – which is how Black creativity shows up in fashion. He's known for developing the idea, in Chicago, of wearing Polo [Ralph Lauren] head to toe and making Polo something that was highly coveted – even more than a brand could," Abloh says. ​"Those were the early seeds for what we see today: streetwear etc. Music-culture and lifestyle-culture merging with brands."
For Abloh, the ​"Post-Modern" Scholarship Fund and his work at Vuitton go hand-in-hand. While the scholarship fund looks to the next generation of Black talent, Abloh's new film puts his mission into practise right now. ​"It's an all-Black creative team and it shows that we can think outside the box," he explains. ​"It shows untapped, non-traditional ideas and it's me formulating this entity."
So what can we expect from the next chapter of SS21 that takes place as a physical show in Shanghai this August? ​"You're going to see the state of the art of Black creativity," Abloh affirms. ​"I'll leave it at that."

More like this