Walter Van Beirendonck: ​

"

My clothes are more of a ​

'

state of mind'"

The visionary Belgian designer has been pushing the boundaries of creativity since the early '80s. Today, he reissues some of the most iconic pieces from his archive.
Walter Van Beirendonck has been pushing the boundaries of creativity since the early ​'80s. As an original member of the Antwerp Six, the visionary Belgian designer is as renowned for his outsider status as he is for his ability to subvert the norms of fashion via his highly considered exploration of gender boundaries and his knack for commenting on the current political climate via the bold graphics, shouty slogans and wildly unique designs found in his work.
A Van Beirendonck collection is as playful as it is powerful. For his AW95 ​"Paradise Pleasure Productions" collection he send men peacocking down the runway clad in muscle-tight latex fetish suits that could be unzipped from the crotch to the head (immortalised by the lens of Jean-Baptiste Mondino), for his SS97 ​"Welcome Little Stranger" collection he explored science fiction and the supernatural, presenting his future vision for the human race, and for his phallocentric SS08 ​"Sexclown" collection he sent a penis hats down the runway as part of an avant-garde interpretation of masculinity. Now a necessity in today's world, each of his collections provoked the establishment in a way that was rarely seen at the time and it's something Van Beirendonck continues to do today.
Most recently, the designer has joined forces with House of Liza founder Gonçalo Velosa and Farfetch to reissue a carefully curated edit of signature pieces from the Walter Van Beirendonck archive, spanning 1990 to 2018. Acting as something of a time capsule of the designer's extensive body of work, the collaborative edit features some of his most iconic boundary pushing wears created over the past 33 years, from the showstopping deconstructed bomber from the ​"The Big Bang" collection in 1990/​91, and a pair of bespoke trousers created from an interlinking huddle of ​'Walter' toys from his 2003/​04 ​"Pixidust" collection, to a tailored jacket with three-dimensional applique effects from his aforementioned ​"Sexclown" collection. All of which are photographed on Van Beirendonck's students at the Antwerp Academy. Here, Van Beirendonck discusses the supernatural, new-gen talent, and his outsider status.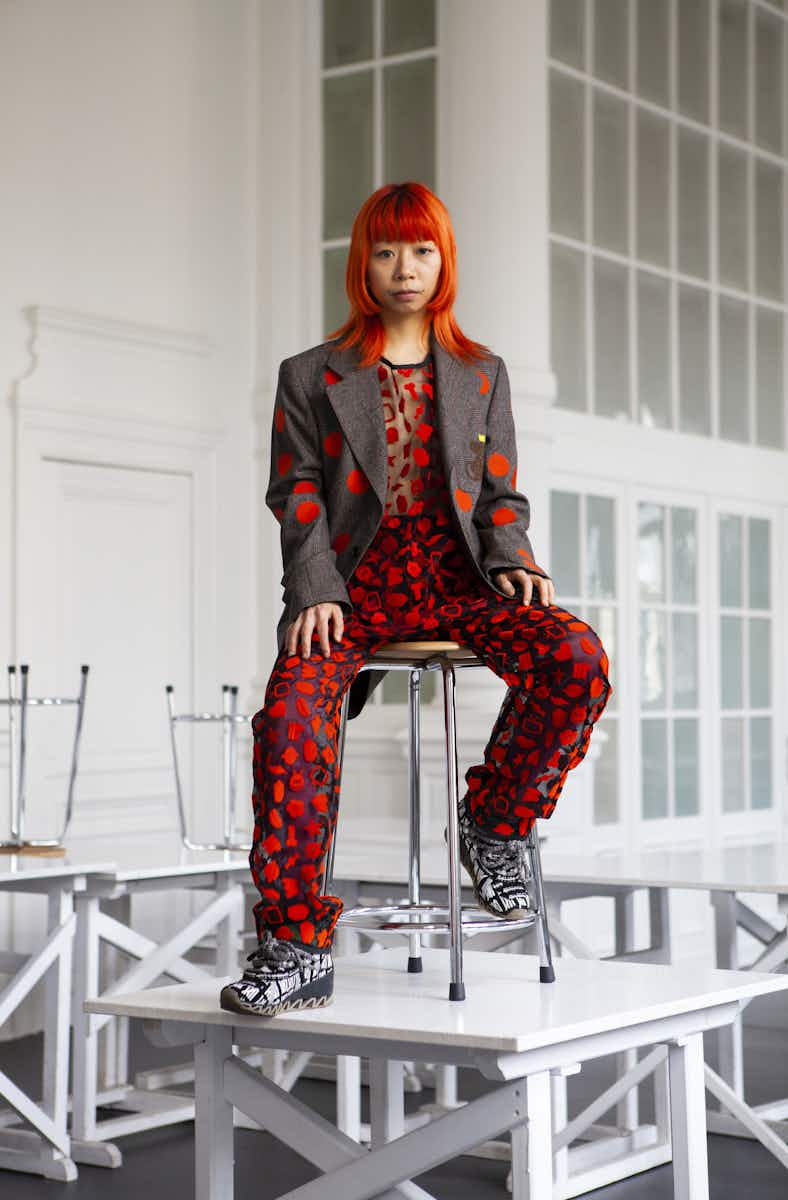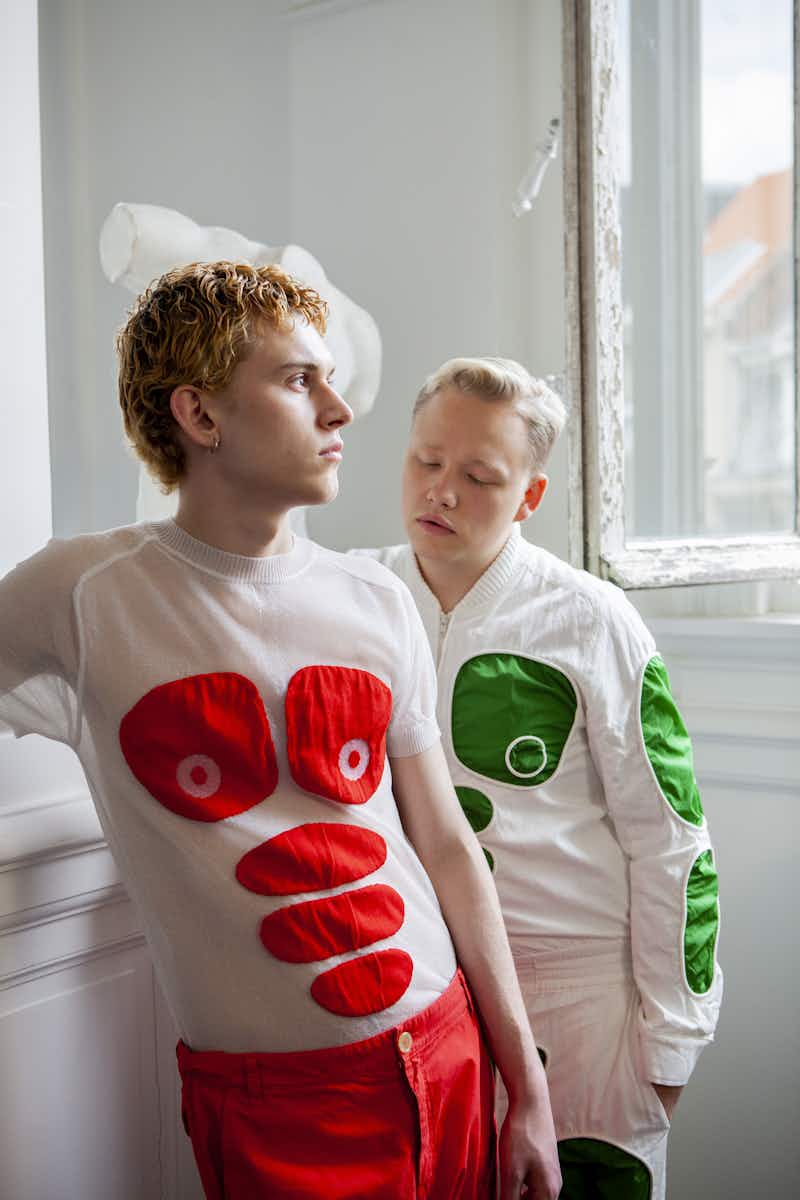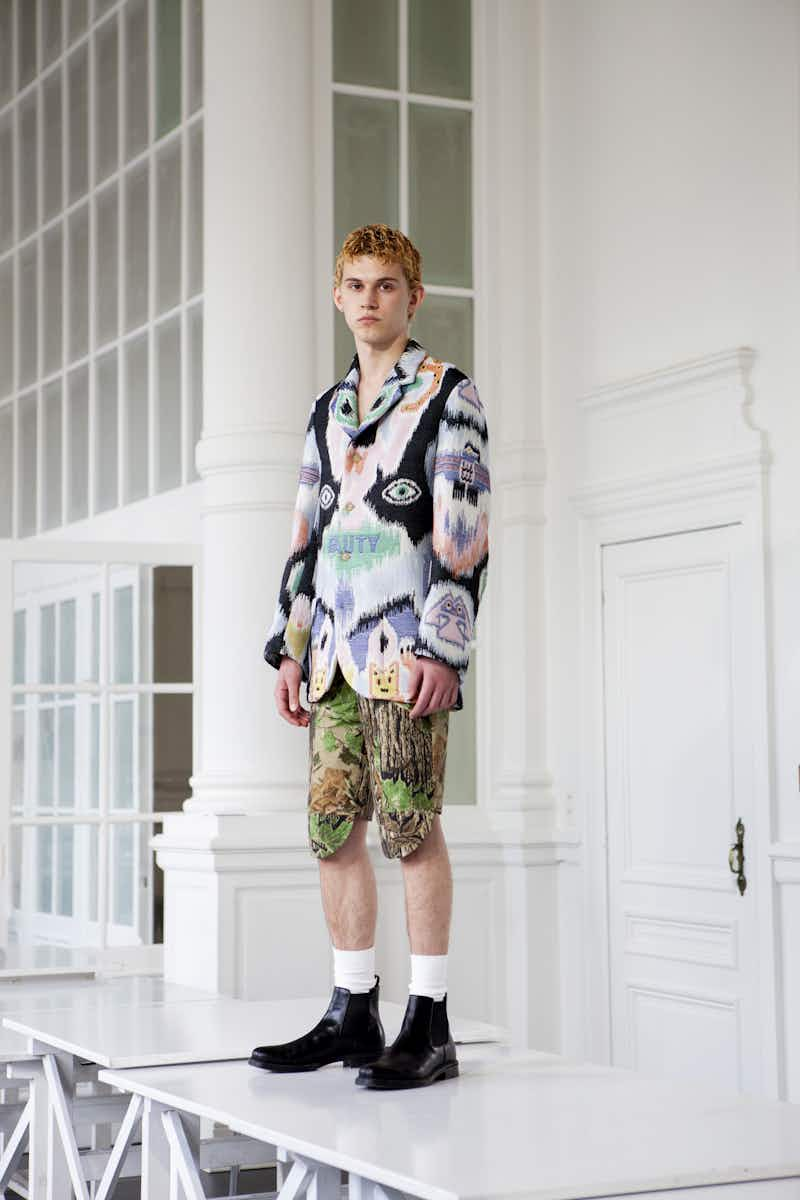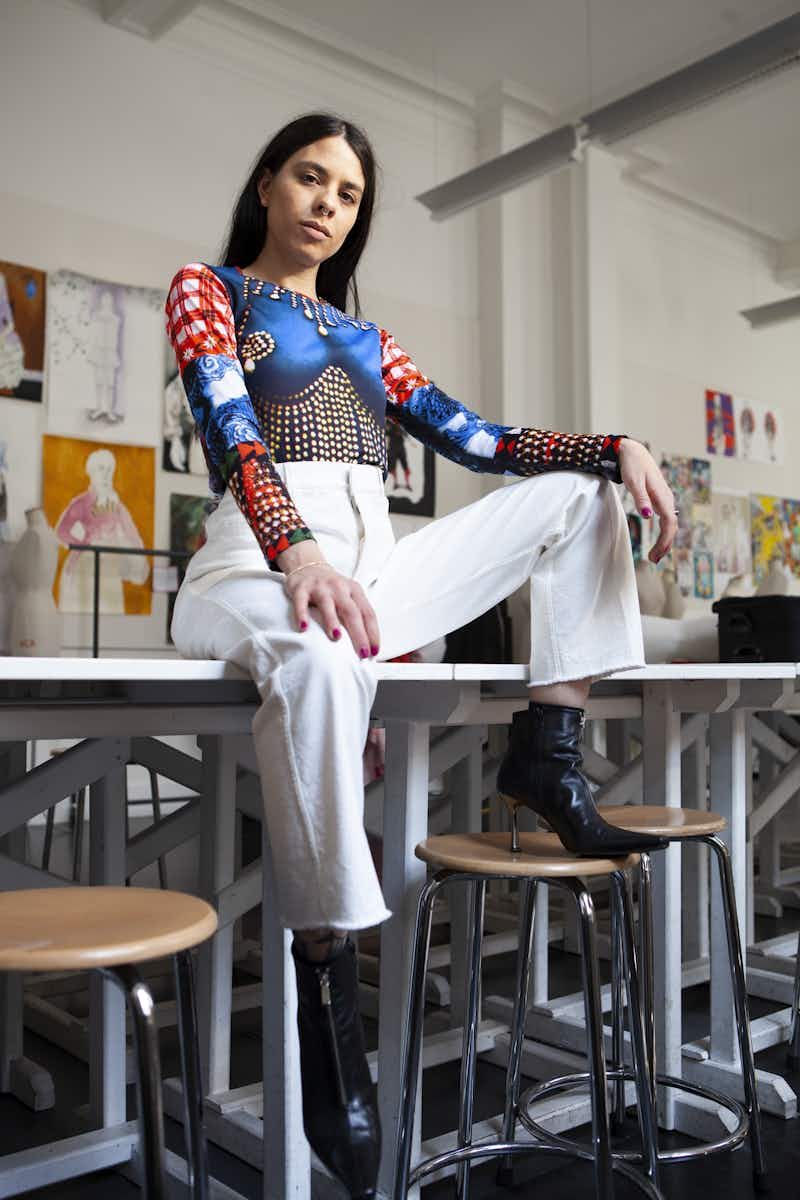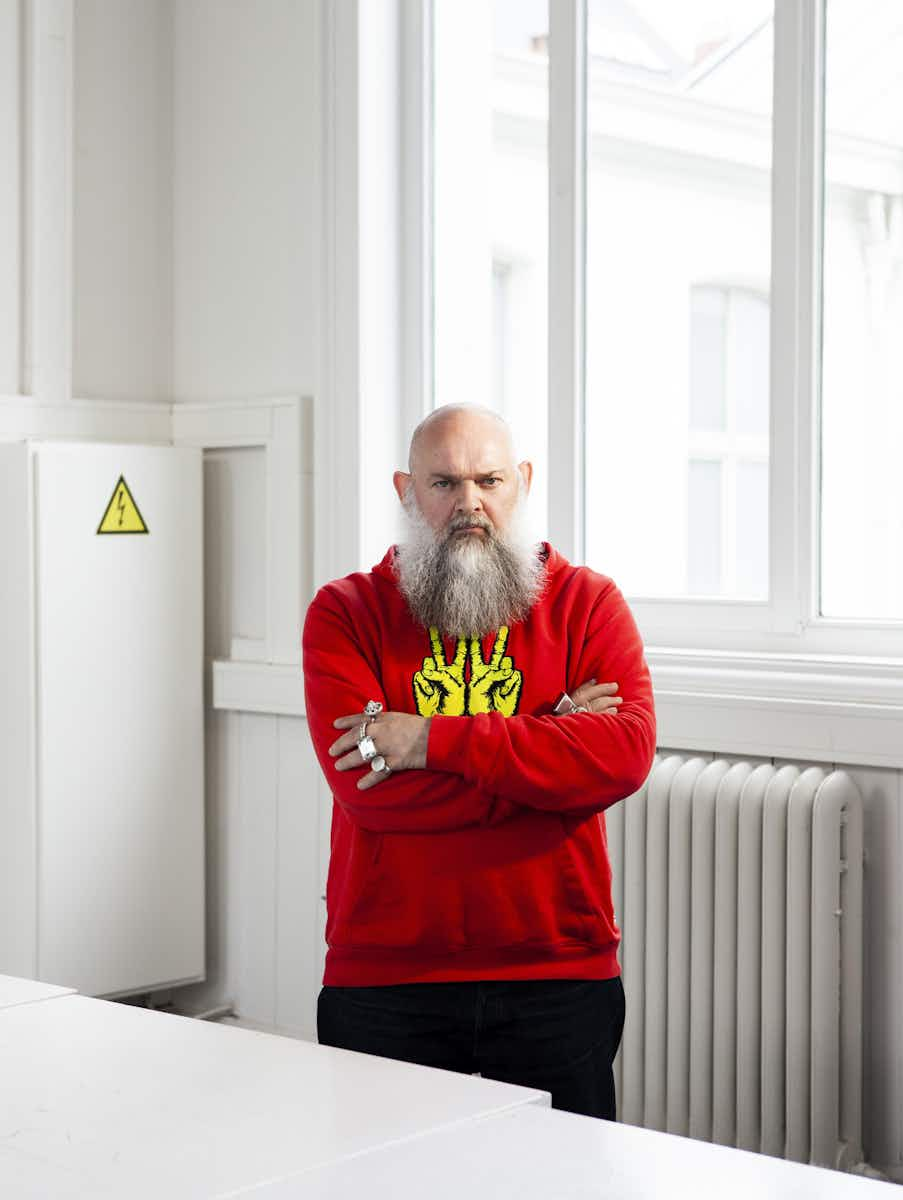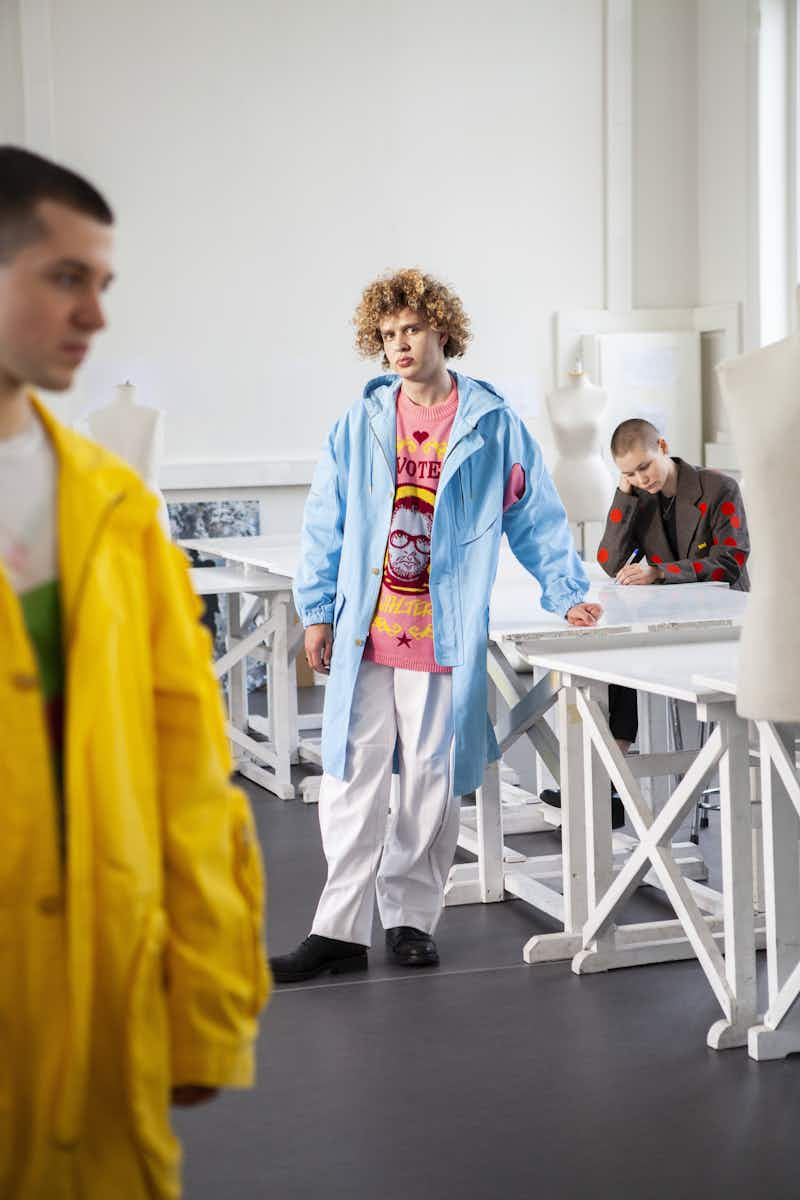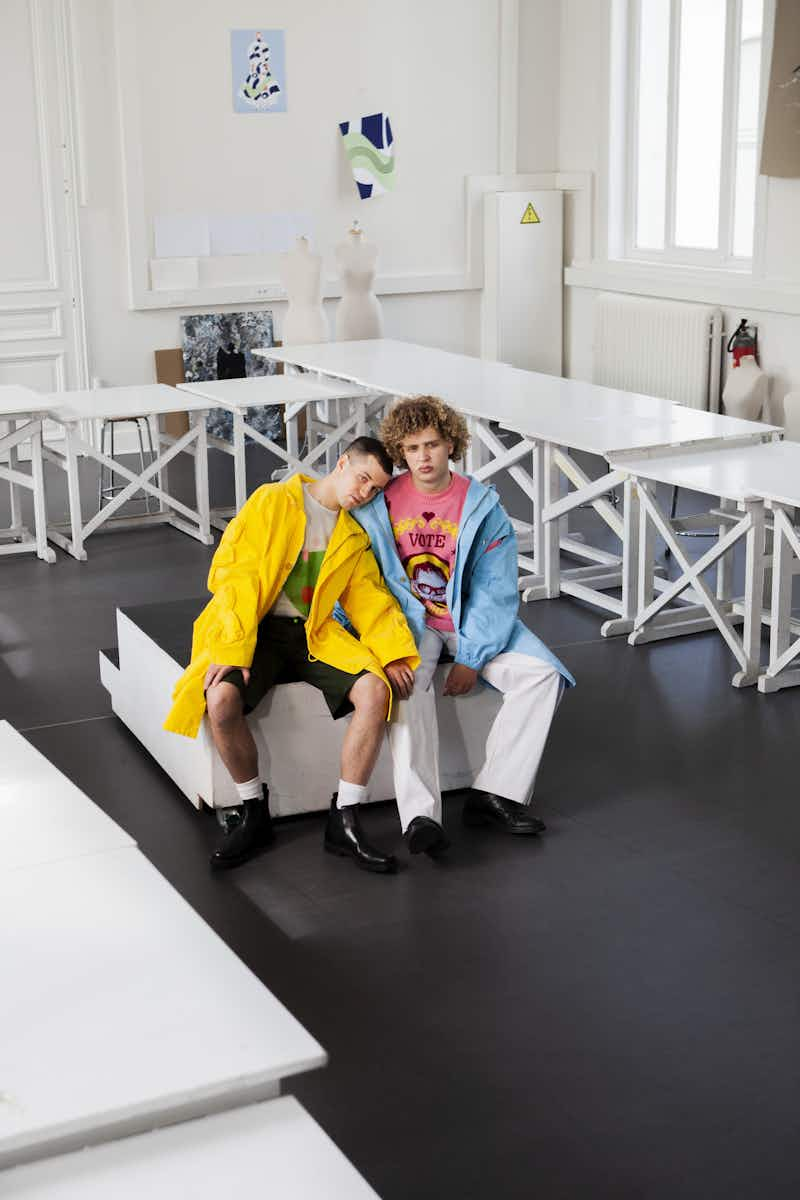 Looking back, which pieces from your archive are you drawn to most?
It's a difficult question, as all of the pieces are rather precious to me. But the pieces with a lot of memories are the ones I am drawn to the most. It can be the pieces that were technically very difficult to make, like the ​"Blow-Up" jackets, which are now in the Met. Or the collections with very few looks, like the ​"Revolution" collection — all of the pieces ended up in museum collections. Or pieces that were realised together with Bernard Wilhelm, Raf Simons, and Craig Green when they were interning with me: the fluro-yellow sarouel that I made with Bernard. The ​"Big bang" collection with the fake perfume bottle which I made with Raf. The paper dress with the ​"Ride The Bear" print, which I made with Craig. I have hundreds of these memories! Going through the archive pieces is always a trip down memory lane, which I enjoy a lot.
It has been 20 years since your King Kong Kooks zine, what can cartoon Walter be found doing now?
Not so much has changed in my head since then. I'm still telling stories, making up characters, and I'm still an outsider in the fashion world. A position I'm proud of and which I cherish.
What is it that fascinates you about the supernatural?
I do believe in alien life, in spiritual levels and dimensions. Not in a religious way, but more in an adventurous way. It would be great to know and experience that other civilisations are somewhere out there.

Is there a particular person that best represents your aesthetic, or has done over the years?
I have realised that it's a very specific, but universal aesthetic. Some like it a lot and some hate it, but it suits a lot of different ages, cultures, body types and types of human, which makes me proud and happy. My clothes are more of a ​'state of mind'. Diversity and gender fluidity were important topics in my collections from the very beginning.
What's your take on beauty in 2019?
I do like brutal beauty, but unseen and fresh approaches. A type of beauty which is best reflecting our time and moment. Aesthetics and beauty are extremely important for me, so I'm not really impressed by designers that are purely re-using aesthetics from previous eras of fashion. I'm constantly searching for new fresh ideas which can represent the moment and society we live in.
Which young designers on the Belgian fashion scene are you impressed with right now?
Rushemy Botter, who graduated recently in Antwerp, launched his own line right after graduating, and is now head designer for Nina Ricci.

Lastly, if Puk Puk is from the planet Dork, what planet are you from?
I recently spent some time on planet WitblitZ, meeting up with friends like: O‑ARM, RAKETKANON, WOEMA, ORAOETAN, SKATTEBOL, FLITSTWINS, WAWIELORE… and the result of that visit is a new ​'project' called ​"ALIEN VINTAGE-finally available on earth!" Curious? Discover it in my SS20 collection.

Walter Van Beirendonck's Most Loved Albums
TR/​ST – THE DESTROYER
SWEET – THE VERY BEST OF SWEET
YOUNG FATHERS – COCOA SUGAR
THE DRUMS – BRUTALISM
CIGARETTES AFTER SEX – CIGARETTES AFTER SEX
CAGE THE ELEPHANT – SOCIAL CUES
WHISPERING SONS – IMAGE
VAMPIRE WEEKEND – FATHER OF THE BRIDE
ROBYN – HONEY
BILLIE EILISH – WHEN WE ALL FALL ASLEEP, WHERE DO WE GO?
HYDROGEN SEA – AUTOMATA

More like this