Wal­ter Van Beiren­don­ck: ​

"

My clothes are more of a ​

'

state of mind'"
Wal­ter Van Beiren­don­ck has been push­ing the bound­aries of cre­ativ­i­ty since the ear­ly ​'80s. As an orig­i­nal mem­ber of the Antwerp Six, the vision­ary Bel­gian design­er is as renowned for his out­sider sta­tus as he is for his abil­i­ty to sub­vert the norms of fash­ion via his high­ly con­sid­ered explo­ration of gen­der bound­aries and his knack for com­ment­ing on the cur­rent polit­i­cal cli­mate via the bold graph­ics, shouty slo­gans and wild­ly unique designs found in his work.
A Van Beiren­don­ck col­lec­tion is as play­ful as it is pow­er­ful. For his AW95 ​"Par­adise Plea­sure Pro­duc­tions" col­lec­tion he send men pea­cock­ing down the run­way clad in mus­cle-tight latex fetish suits that could be unzipped from the crotch to the head (immor­talised by the lens of Jean-Bap­tiste Mondi­no), for his SS97 ​"Wel­come Lit­tle Stranger" col­lec­tion he explored sci­ence fic­tion and the super­nat­ur­al, pre­sent­ing his future vision for the human race, and for his phal­lo­cen­tric SS08 ​"Sex­clown" col­lec­tion he sent a penis hats down the run­way as part of an avant-garde inter­pre­ta­tion of mas­culin­i­ty. Now a neces­si­ty in today's world, each of his col­lec­tions pro­voked the estab­lish­ment in a way that was rarely seen at the time and it's some­thing Van Beiren­don­ck con­tin­ues to do today.
Most recent­ly, the design­er has joined forces with House of Liza founder Gonça­lo Velosa and Far­fetch to reis­sue a care­ful­ly curat­ed edit of sig­na­ture pieces from the Wal­ter Van Beiren­don­ck archive, span­ning 1990 to 2018. Act­ing as some­thing of a time cap­sule of the designer's exten­sive body of work, the col­lab­o­ra­tive edit fea­tures some of his most icon­ic bound­ary push­ing wears cre­at­ed over the past 33 years, from the show­stop­ping decon­struct­ed bomber from the ​"The Big Bang" col­lec­tion in 1990⁄91, and a pair of bespoke trousers cre­at­ed from an inter­link­ing hud­dle of ​'Wal­ter' toys from his 2003⁄04 ​"Pix­idust" col­lec­tion, to a tai­lored jack­et with three-dimen­sion­al applique effects from his afore­men­tioned ​"Sex­clown" col­lec­tion. All of which are pho­tographed on Van Beirendonck's stu­dents at the Antwerp Acad­e­my. Here, Van Beiren­don­ck dis­cuss­es the super­nat­ur­al, new-gen tal­ent, and his out­sider status.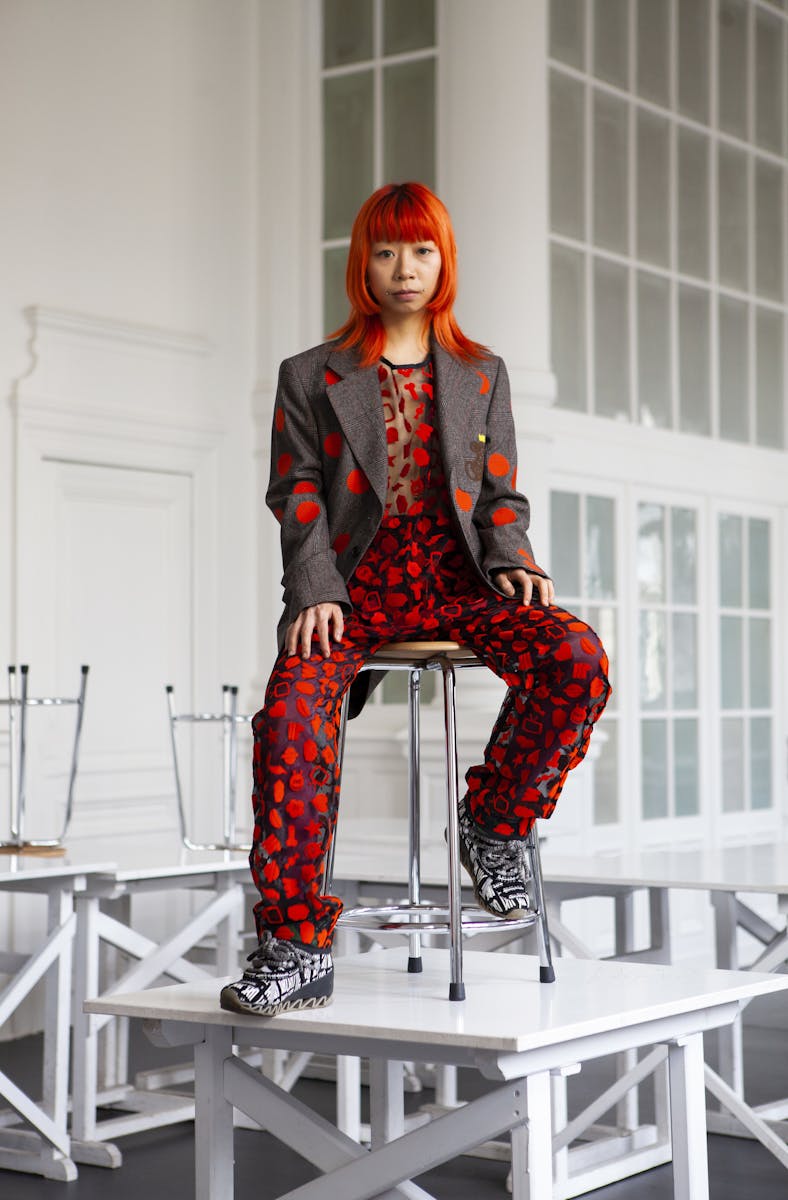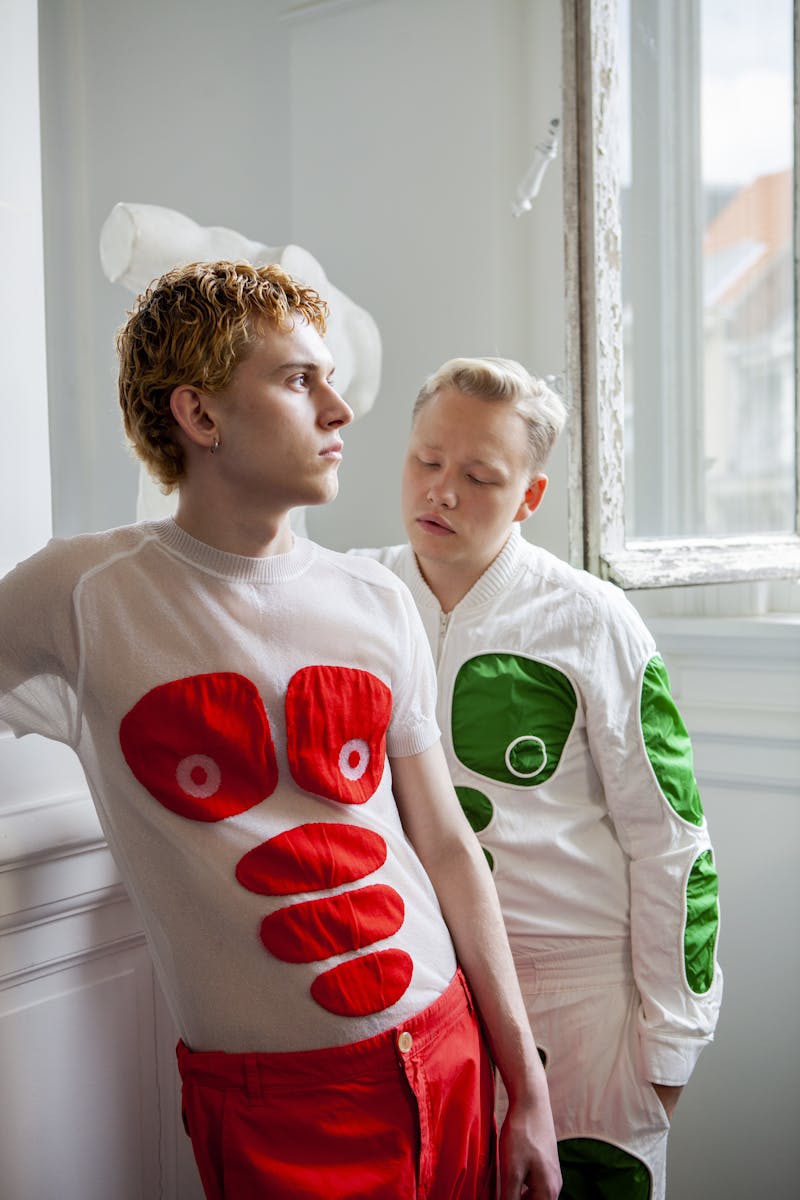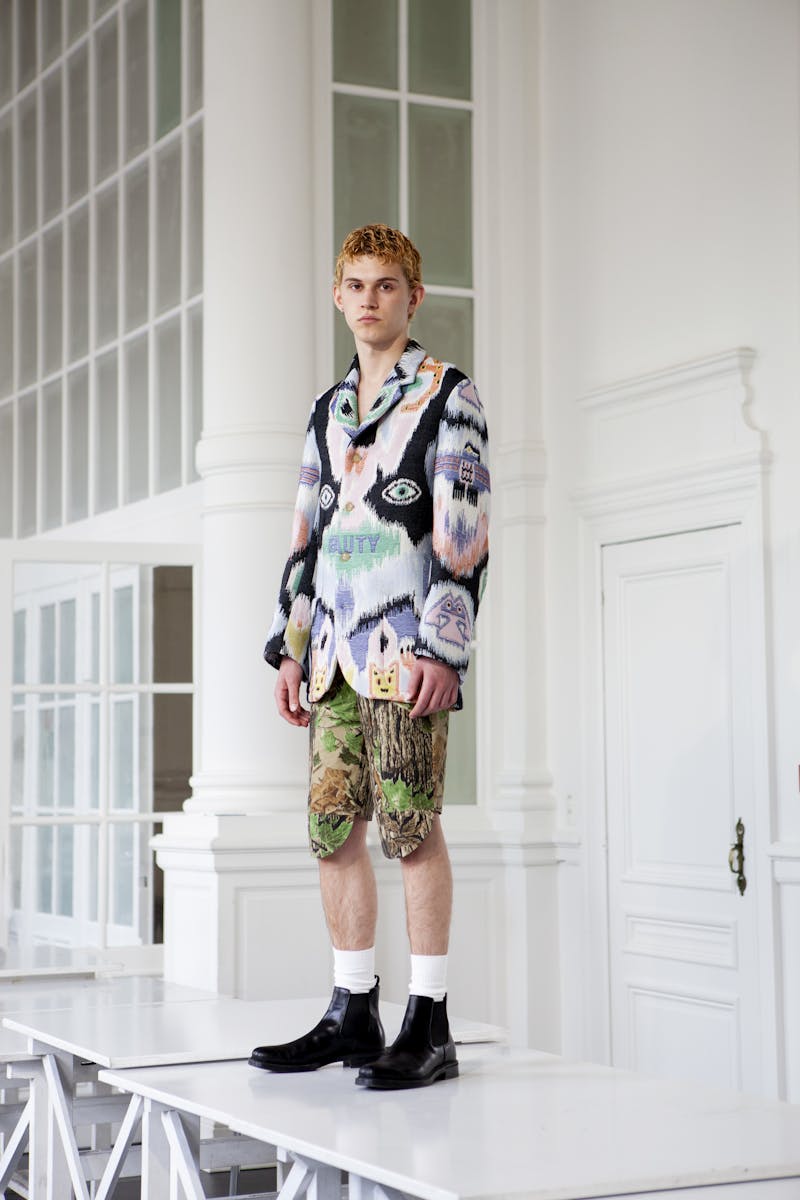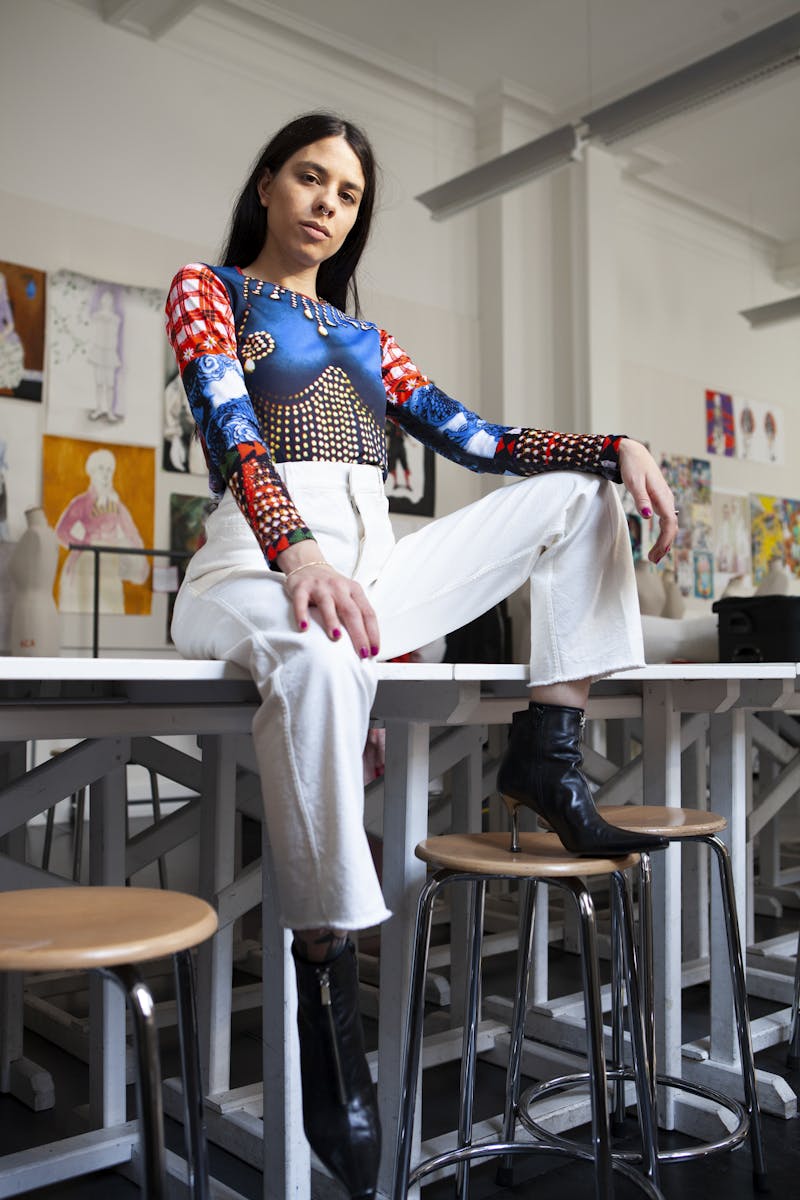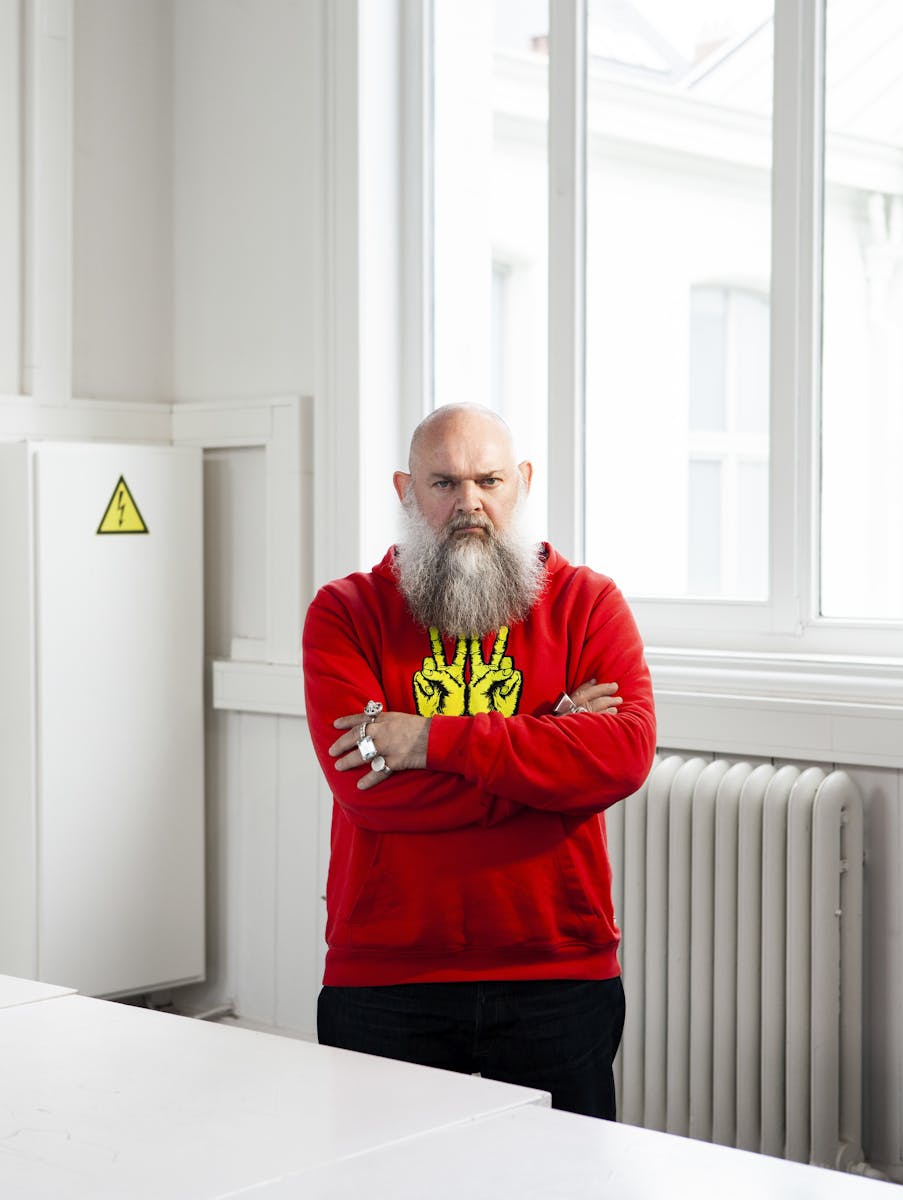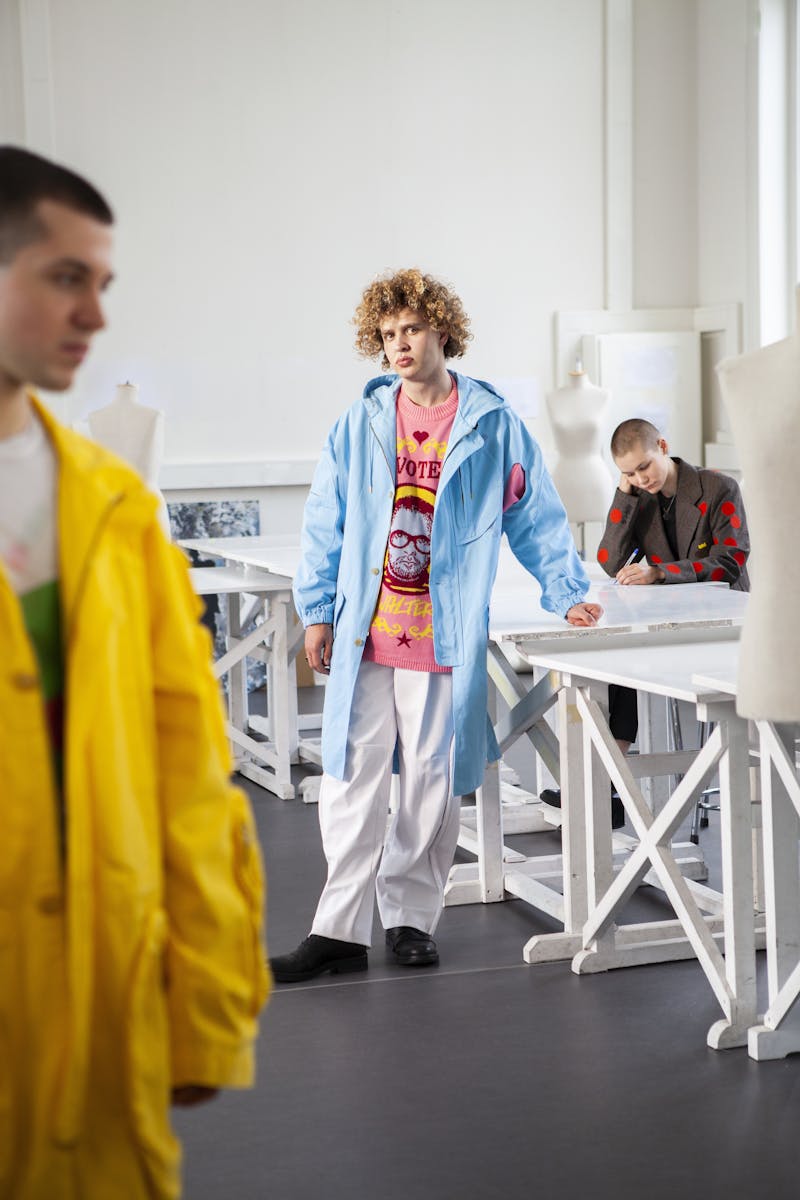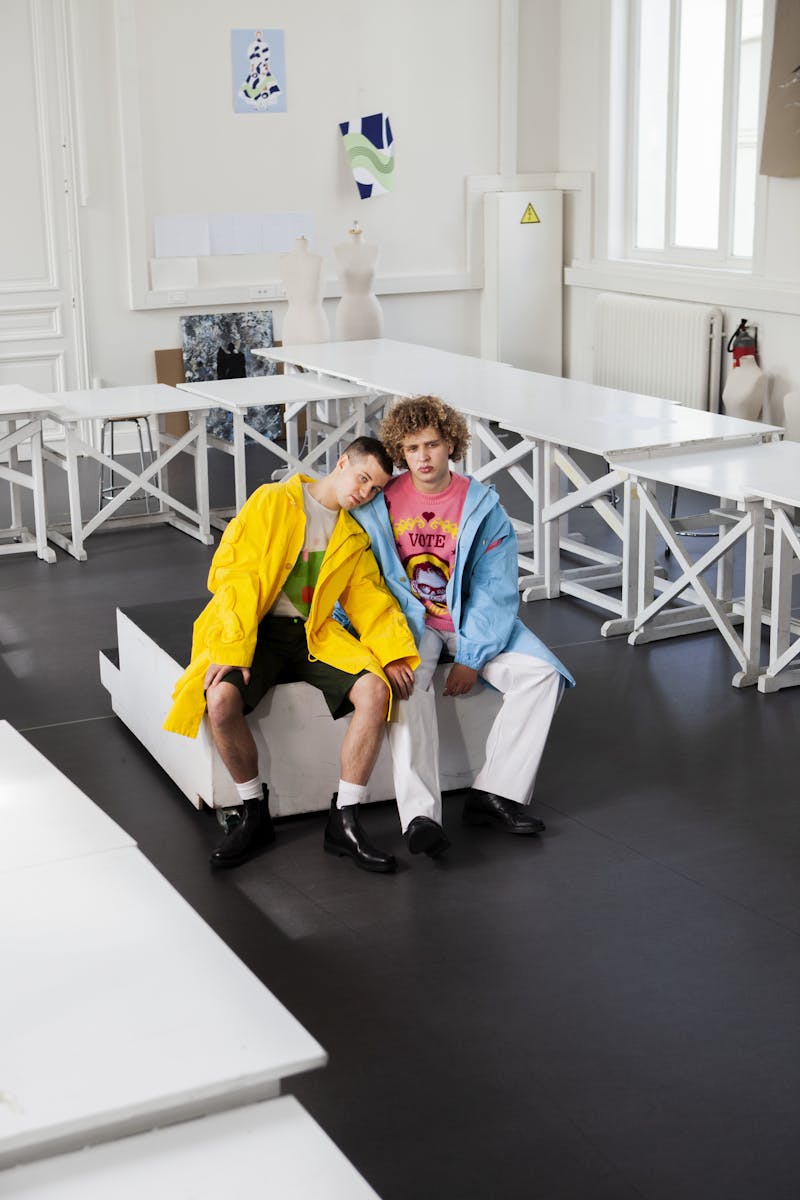 Look­ing back, which pieces from your archive are you drawn to most?
It's a dif­fi­cult ques­tion, as all of the pieces are rather pre­cious to me. But the pieces with a lot of mem­o­ries are the ones I am drawn to the most. It can be the pieces that were tech­ni­cal­ly very dif­fi­cult to make, like the ​"Blow-Up" jack­ets, which are now in the Met. Or the col­lec­tions with very few looks, like the ​"Rev­o­lu­tion" col­lec­tion — all of the pieces end­ed up in muse­um col­lec­tions. Or pieces that were realised togeth­er with Bernard Wil­helm, Raf Simons, and Craig Green when they were intern­ing with me: the fluro-yel­low sarouel that I made with Bernard. The ​"Big bang" col­lec­tion with the fake per­fume bot­tle which I made with Raf. The paper dress with the ​"Ride The Bear" print, which I made with Craig. I have hun­dreds of these mem­o­ries! Going through the archive pieces is always a trip down mem­o­ry lane, which I enjoy a lot.
It has been 20 years since your King Kong Kooks zine, what can car­toon Wal­ter be found doing now?
Not so much has changed in my head since then. I'm still telling sto­ries, mak­ing up char­ac­ters, and I'm still an out­sider in the fash­ion world. A posi­tion I'm proud of and which I cherish.
What is it that fas­ci­nates you about the supernatural?
I do believe in alien life, in spir­i­tu­al lev­els and dimen­sions. Not in a reli­gious way, but more in an adven­tur­ous way. It would be great to know and expe­ri­ence that oth­er civil­i­sa­tions are some­where out there.

Is there a par­tic­u­lar per­son that best rep­re­sents your aes­thet­ic, or has done over the years?
I have realised that it's a very spe­cif­ic, but uni­ver­sal aes­thet­ic. Some like it a lot and some hate it, but it suits a lot of dif­fer­ent ages, cul­tures, body types and types of human, which makes me proud and hap­py. My clothes are more of a ​'state of mind'. Diver­si­ty and gen­der flu­id­i­ty were impor­tant top­ics in my col­lec­tions from the very beginning.
What's your take on beau­ty in 2019?
I do like bru­tal beau­ty, but unseen and fresh approach­es. A type of beau­ty which is best reflect­ing our time and moment. Aes­thet­ics and beau­ty are extreme­ly impor­tant for me, so I'm not real­ly impressed by design­ers that are pure­ly re-using aes­thet­ics from pre­vi­ous eras of fash­ion. I'm con­stant­ly search­ing for new fresh ideas which can rep­re­sent the moment and soci­ety we live in.
Which young design­ers on the Bel­gian fash­ion scene are you impressed with right now?
Rushe­my Bot­ter, who grad­u­at­ed recent­ly in Antwerp, launched his own line right after grad­u­at­ing, and is now head design­er for Nina Ricci.

Last­ly, if Puk Puk is from the plan­et Dork, what plan­et are you from?
I recent­ly spent some time on plan­et Wit­blitZ, meet­ing up with friends like: O-ARM, RAKETKANON, WOE­MA, ORAOETAN, SKAT­TE­BOL, FLITST­WINS, WAW­IELORE… and the result of that vis­it is a new ​'project' called ​"ALIEN VIN­TAGE-final­ly avail­able on earth!" Curi­ous? Dis­cov­er it in my SS20 collection.

Walter Van Beirendonck's Most Loved Albums
TR/ST – THE DESTROYER
SWEET – THE VERY BEST OF SWEET
YOUNG FATHERS – COCOA SUG­AR
THE DRUMS – BRU­TAL­ISM
CIG­A­RETTES AFTER SEX – CIG­A­RETTES AFTER SEX
CAGE THE ELE­PHANT – SOCIAL CUES
WHIS­PER­ING SONS – IMAGE
VAM­PIRE WEEK­END – FATHER OF THE BRIDE
ROBYN – HON­EY
BIL­LIE EIL­ISH – WHEN WE ALL FALL ASLEEP, WHERE DO WE GO?
HYDRO­GEN SEA – AUTOMA­TA
---