Weekdays never felt so good
Swedish label Weekday have joined forces with seven stellar creatives to co-create a personalised capsule collection. The Face sat down with four of the talent to talk trends, fashion faux-pas' and tips for looking slick.
Ah, weekdays. A 7am alarm, long hours at a computer terminal/​desk/​shop floor and bore-off bosses. That, paired with the shorter, darker winter days and reliably soggy weather, mean we could all do with a reason to get out of bed Monday to Friday this season. In other words: a reason to love weekdays.
Luckily, discerning Swedish brand Weekday have the answer, opening two new stores in London, in Shoreditch (15th November) and Soho (22nd November). Since opening its first outlet in the city in 2017, the brand has supplied us with quality clothing at prices that don't give us bank balance anxiety the next day.
At its core, Weekday's ethos relies on no-nonsense, wearable ​'fits for those after something other than jumpers bearing odd French slogans or jeans with more rips than actual fabric. It's for those who let their attitude carry the outfit. Think: muted mint satin shirts (slinky and sexy), acid pink one-shoulder party frocks (party-ready) and a whole host of denim for whatever suits your style: skinny, slim, relaxed, regular… You know how it goes. Suddenly weekdays don't seem so bad.
In celebration of the store openings, Weekday have partnered with seven dynamic creatives, who have each co-created a print capsule exclusive to Weekday: rising singer/​songwriter and ju-jitsu fan Zak Abel, multimedia artist Rene Matić, DJ and model Betty Belle, Tottenham born-and-based singer/​songwriter Miraa May, skater and model Cam Barr, Girlswillbeboys founder Char Ellesse and photographer and director Josh Williams.
Our aim: to find out exactly what goes through the minds of London's young and emerging talent, eight days a week…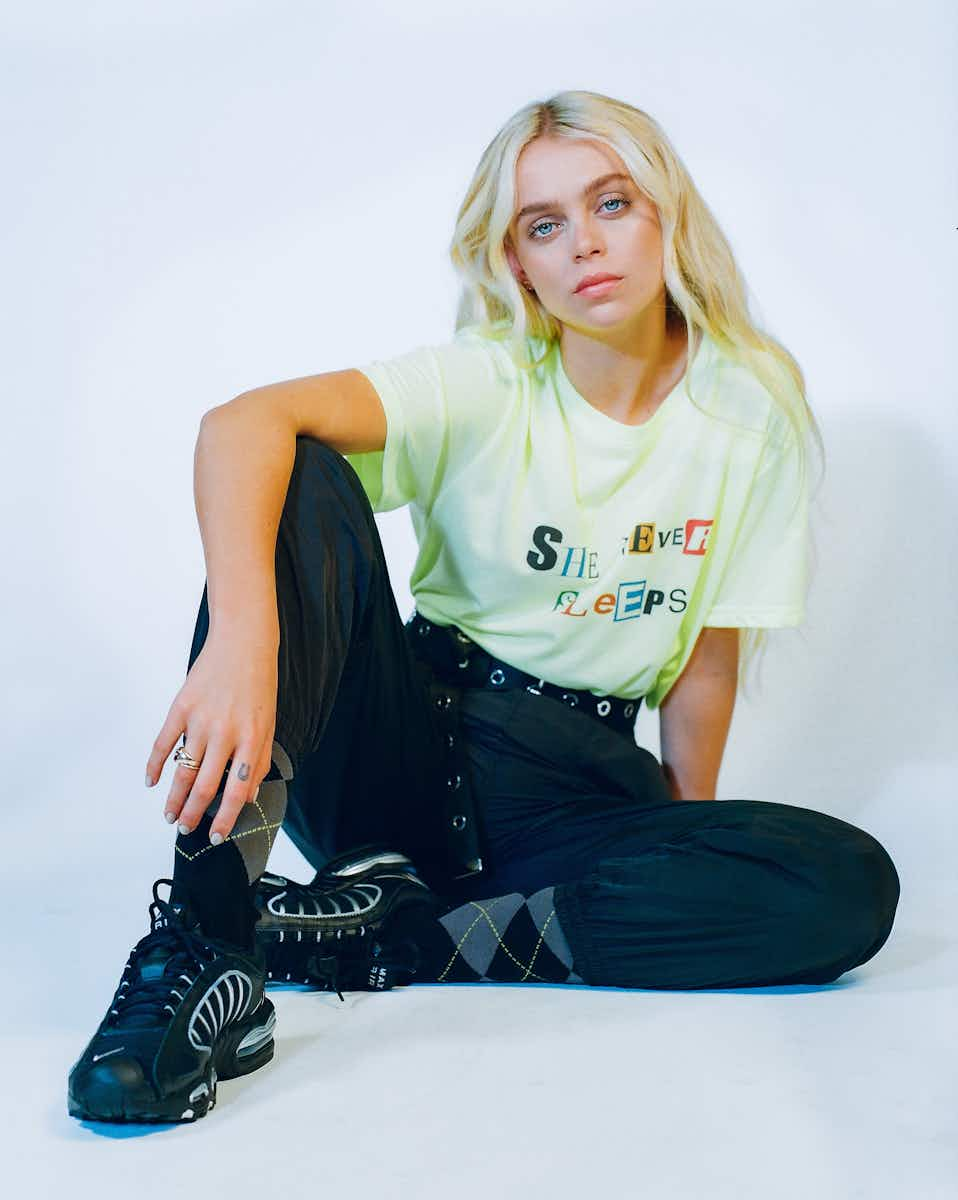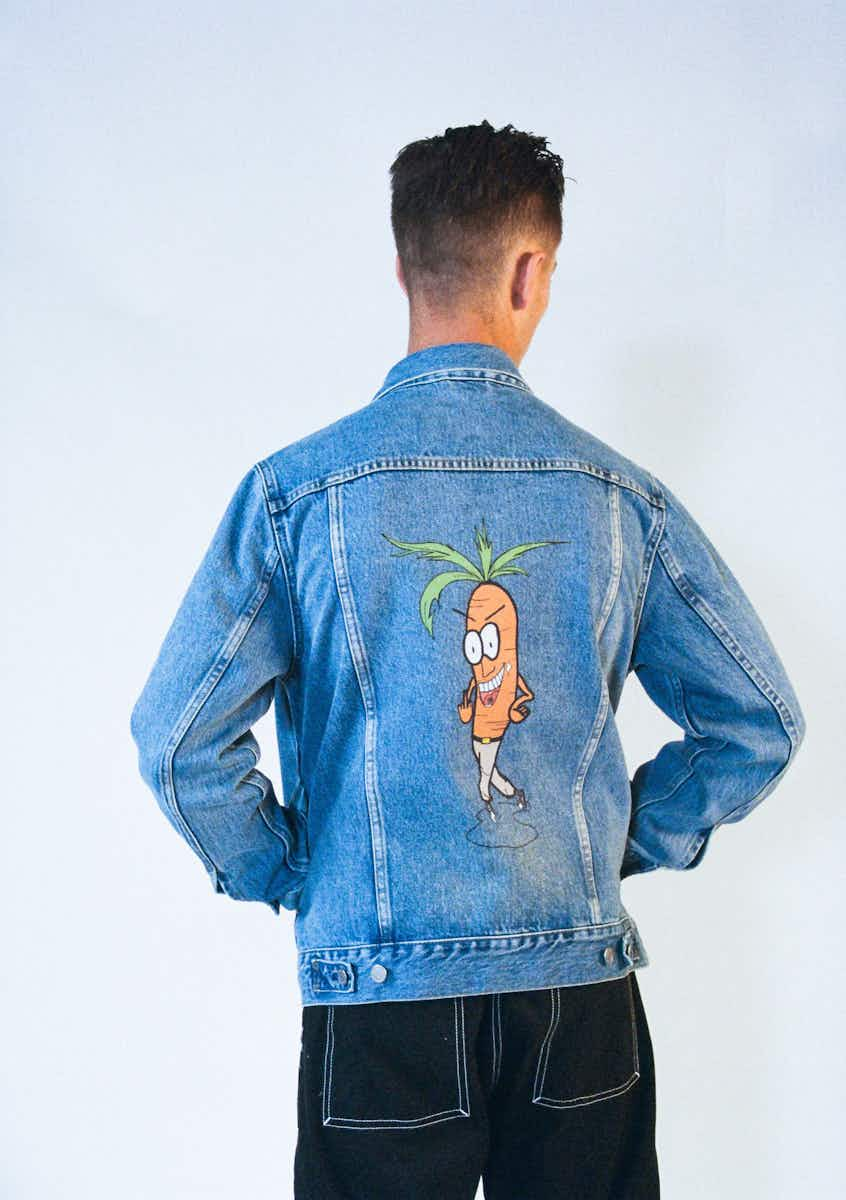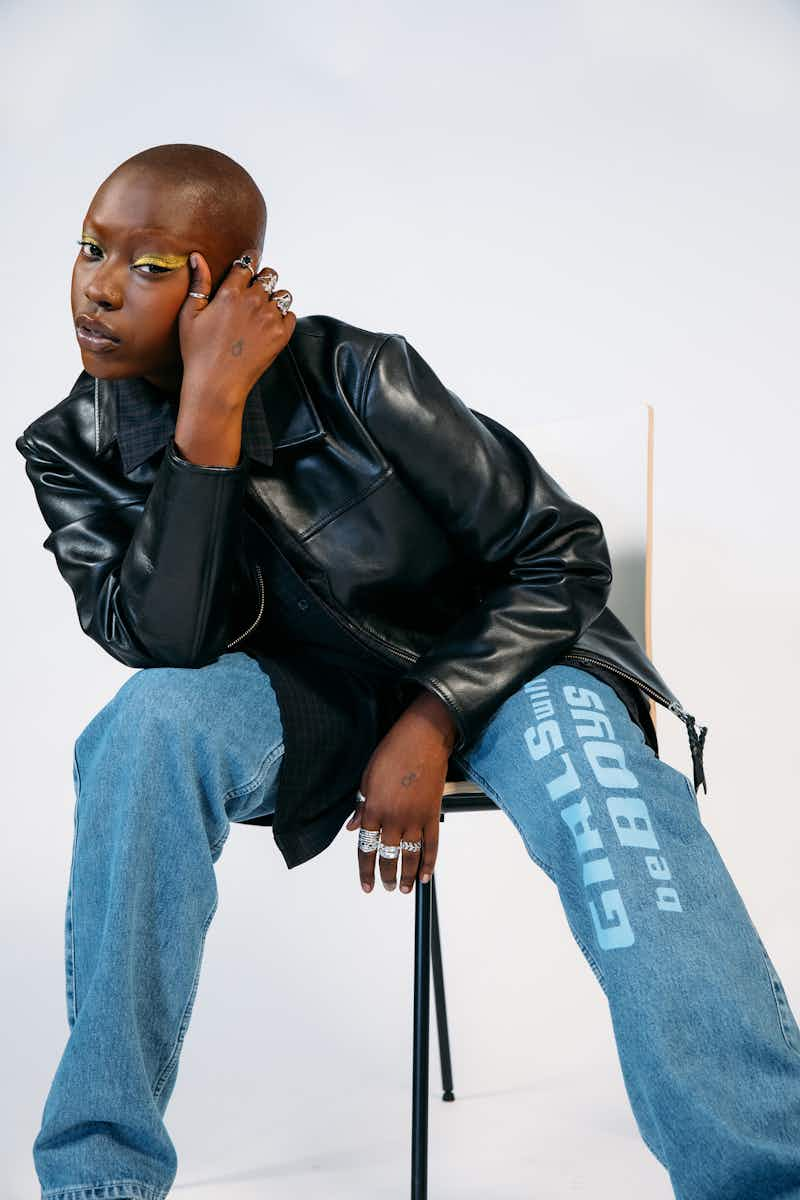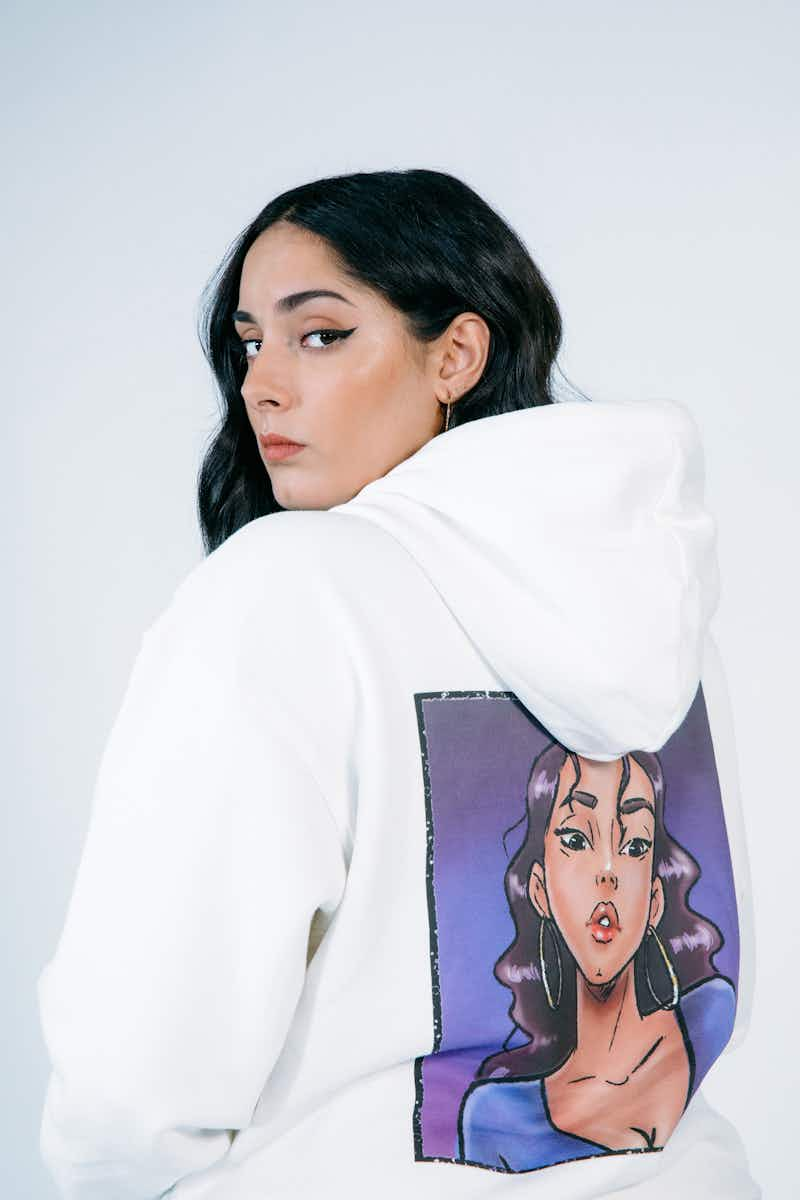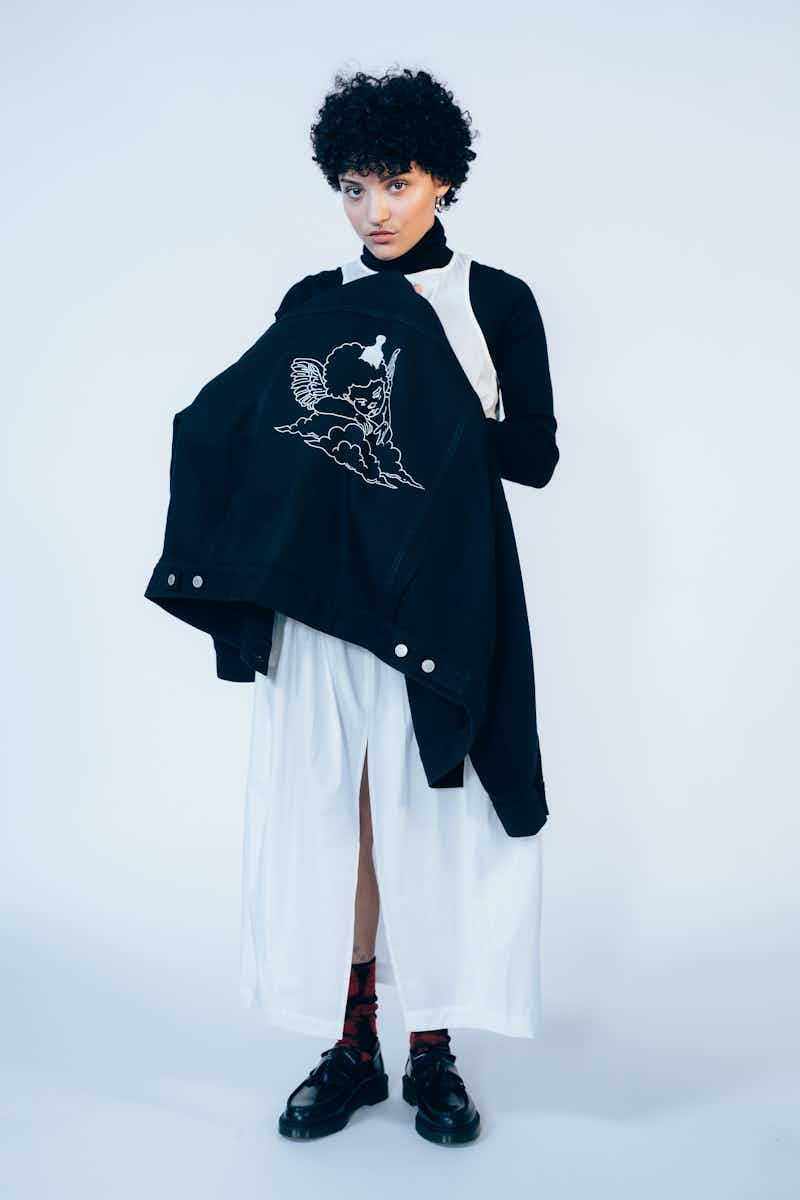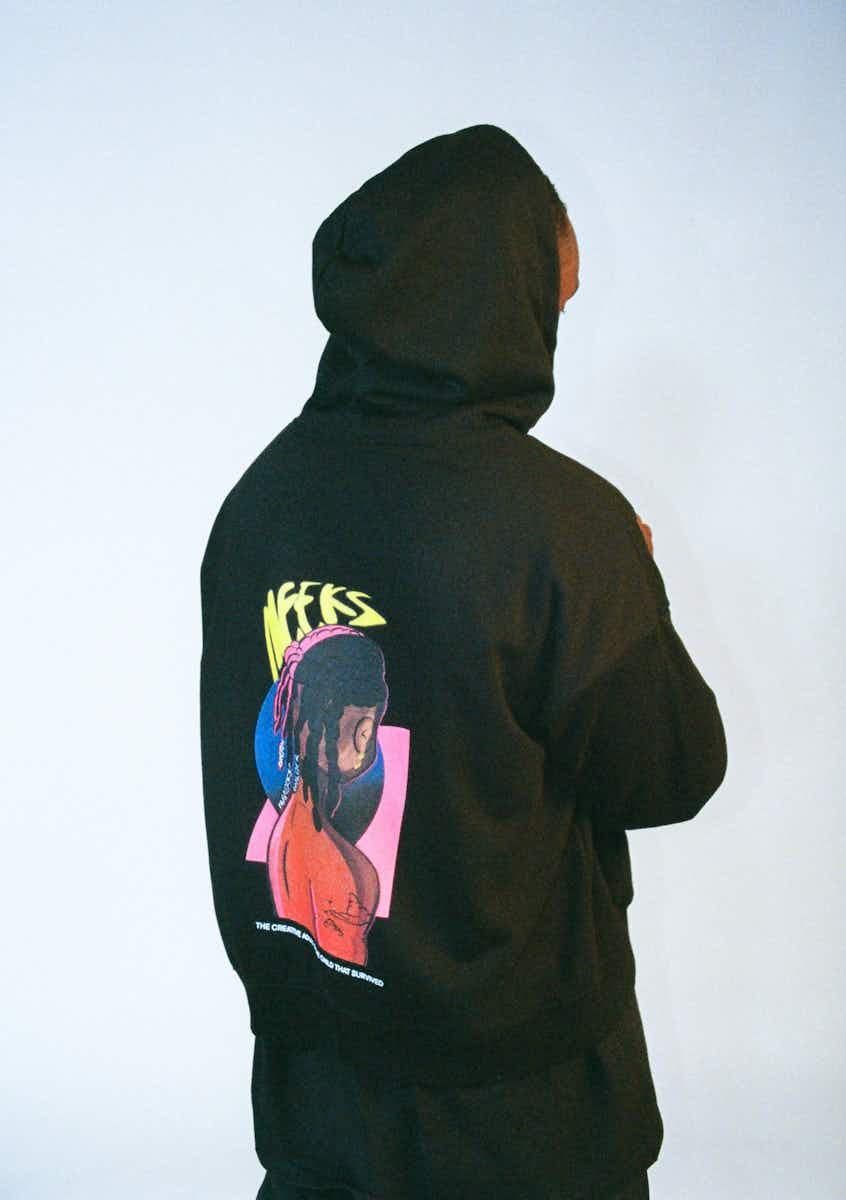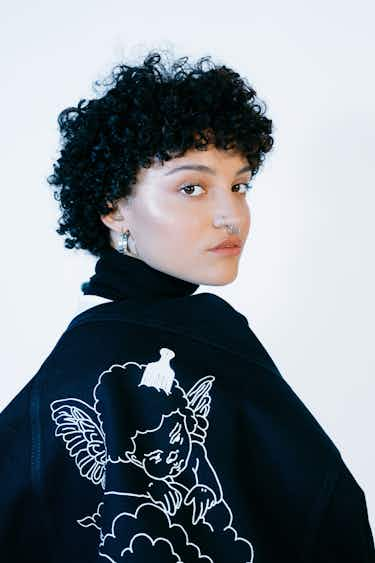 What is the worst trend you followed in school?
Hand-knitted ponchos were a moment! I had one to match my uniform. Très chic.
What is your favourite thing about dressing up?
Reflecting how I feel on the inside. Agency over my own body etc…
What is a trend you're bored of seeing?
White girls trying to look black.
What era would you most like to be from?
The ​'70s! For the music and the afros.

In your opinion, who is the most stylish character in Eastenders?
Obviously Kat Slater!
What are you hoping ​"style" will mean in 2020?
Energy, kindness and intention, not just steeze.
Do you feel like you've come into your own style?
I come in and out of it every day.
White socks with black trainers. Hit or miss?
Hit

What do your pyjamas look like?
Non-existent.
What do you wish people would wear more of?
Clothes from any gender. If it looks good and if you vibe with it, that's all that matters.

Which phrase irks you most: slay, lit or iconic?
Lit.

What are your three tips for looking slick?
Be comfortable, be experimental, be confident

Head-to-toe-grey: hit or miss?
Miss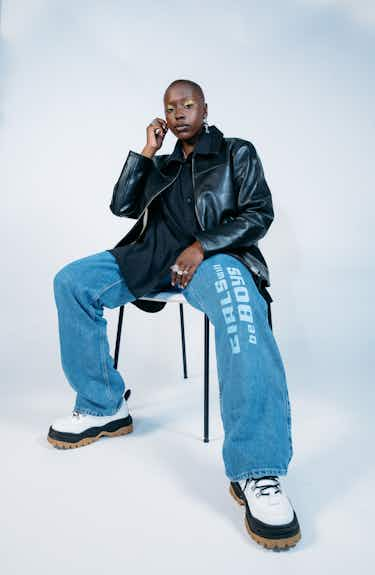 What's your secret to a great outfit?
Building from one statement piece, and creating a juxtaposition of vibes. A classic example is a statement suit with some kicks and a cute bag.
What piece of clothing do you wear the most?
Blazers!
Flip-flops or bed slippers: which would you rather have to wear out and about for the rest of your life?
Bed slippers. My sister and I have a phobia of flip flops – we hate everything about them unless they're worn by a pool or on a beach.
Have you ever worn something out knowing it needed a wash?
…guilty.
What do you think you'll wear as a stylish grandma in the year 2070?
Suits all day every day.
What was your go-to school disco outfit?
A glittery vest, kick flare jeans and some kitten heels. Don't @ me.
Bucket hats: hit or miss?
Hit, if they manage to fit my cute little pea head.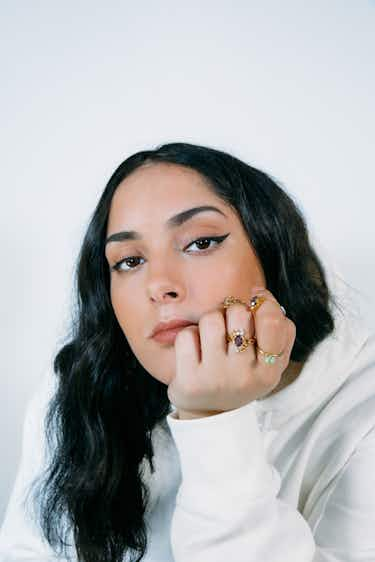 What colour would you not be seen dead in?
Hot pink.
Do you wake up early to put together an outfit, or pick whatever you find on your bedroom floor?
I pick my outfit after I shower and before I do my makeup. That's the rule.
If you could only wear one outfit for the rest of your life, what would it be?
Anything Nike.

When was the last time you looked back and thought: what was I thinking?
Highlighter season in 2006!

In what order do you put your clothes on?
Whatever order I feel like at the time.
What would you wear on a first date?
A Nike tracksuit or jeans and a coat. It's all about the creps – the shoes have to be fire.
Growing up, which pop star did you lip-synch to in the mirror?
Paramore – Hallelujah
Photography Josh Williams Styling Charlotte Moss Hair & Makeup Scarlett Burton