What went down at Axel Arigato For Mulberry's car park rave

Scandi-cool lifestyle brand Axel Arigato has merged minds with bastion of British luxury, Mulberry. Here's everything you need to know.

Deep in a central London car park, throngs of cool kids and queens toasted the arrival of a new collaboration. Yes, in a moment few expected but everyone welcomed, Scandi-cool lifestyle brand, Axel Arigato, merged minds with bastion of British luxury, Mulberry.
The limited-edition collaboration marries Arigato's signature Scandi minimalism with Mulberry's very British aesthetic, culminating in a 35-piece collection that celebrates both brands' commitment to community and culture. The starting point? The most memorable pop culture moments in Mulberry's rich archive from the last 50 years, zoning inn on iconic hardware and heritage silhouettes.

As co-founder, Max Svärdh explains of the launch, ​"It's an exciting chapter in Axel Arigato's story to forge a collaboration of this scale with a long-established brand such as Mulberry. Our aim is to bring the youthful, percussive energy which informs our design language by reinterpreting Mulberry's heritage silhouettes through a unique Scandinavian lens."

To commemorate the occasion, white-hot selectors were invited to man the decks, with an endless supply of Havana Club rum and Trip CBD drinks for the chiller attendants. Delivering a steady stream of jackin' house and contemporary pop-bops, the event saw everyone from poet-cum-deejay James Massiah to punk-rap maverick Lancey Foux grace the emerald-lit stage while the crowd collectively lost their shit.

​"I think the collab is unorthodox," says Rishy Malik, a few hours before her set alongside fellow disc jockey Sanasesh. ​"So, we intend to keep [the music] spicy, exciting and unpredictable."
After a quick escalator ride to subterranean level minus-three, we were thrown face first into one seriously glam take on a squat rave. Except, this night was infinitely slicker – it was about pulling major looks, ready to be papped before the newly unveiled Axel Arigato For Mulberry crest – reflective of the collaboration's collegiate and
community spirit – that greeted arriving guests.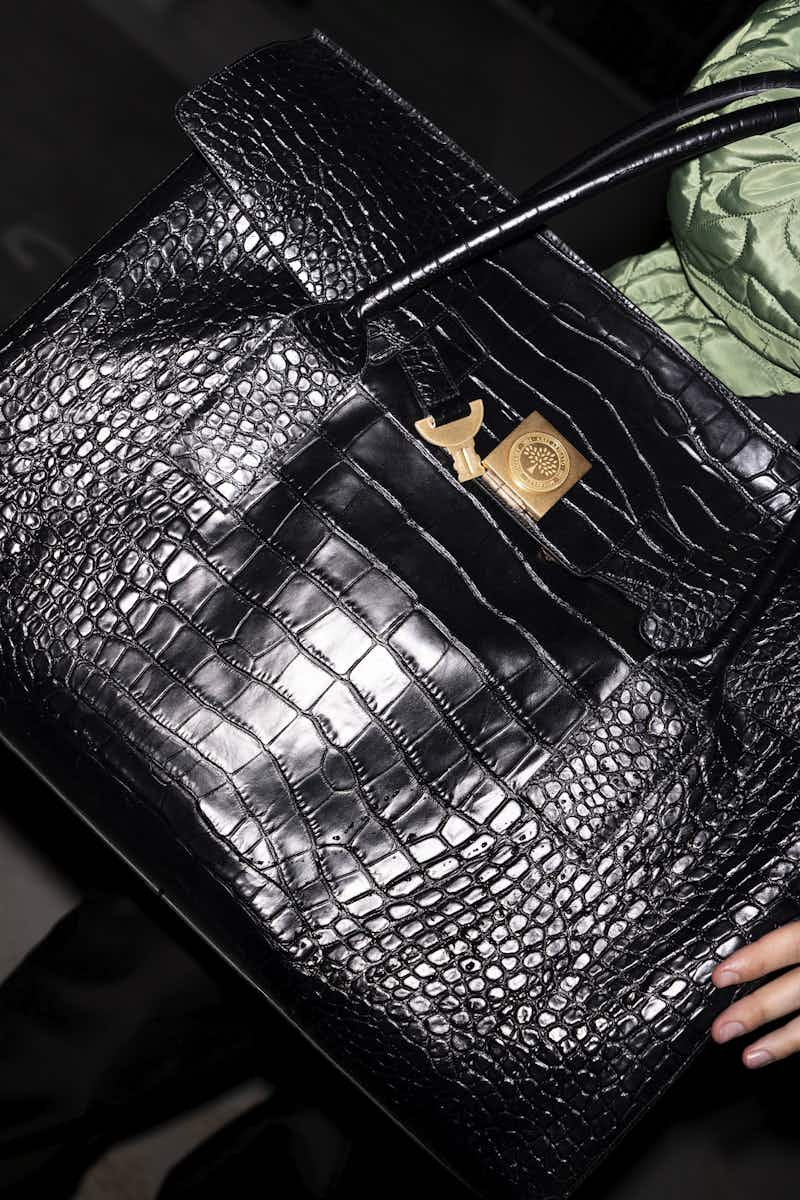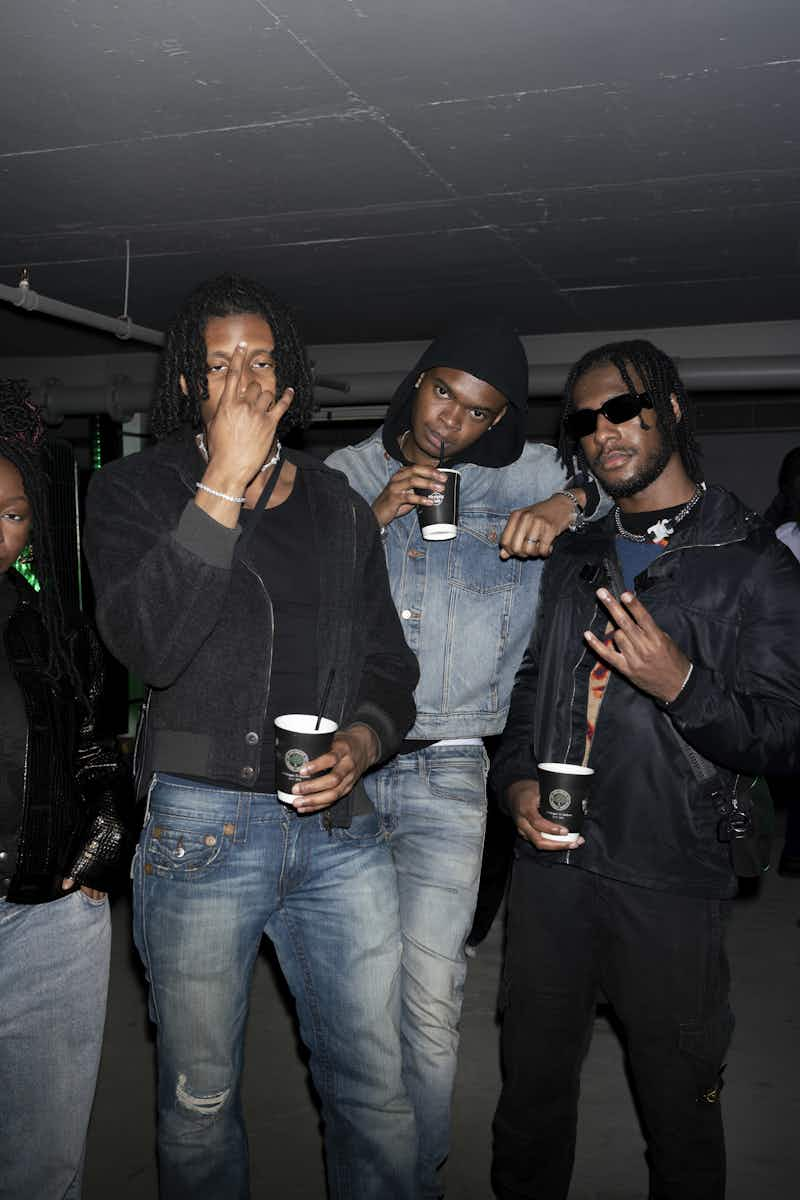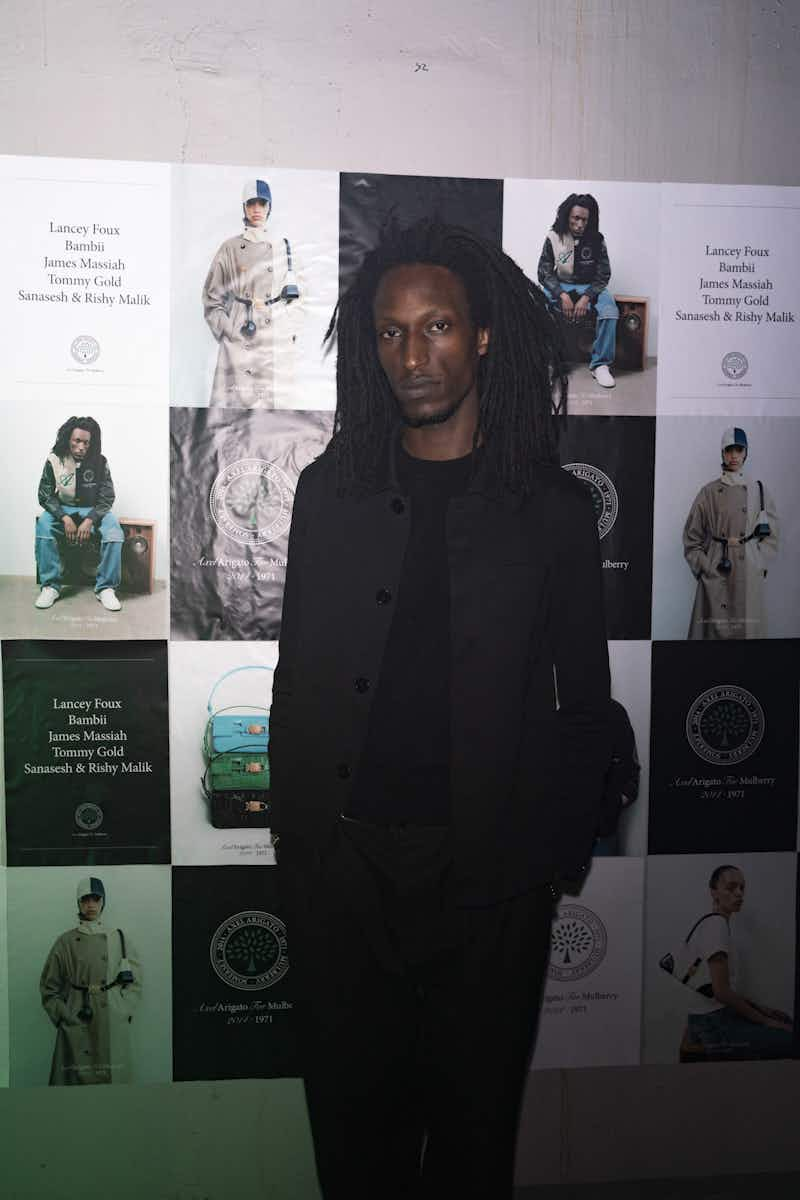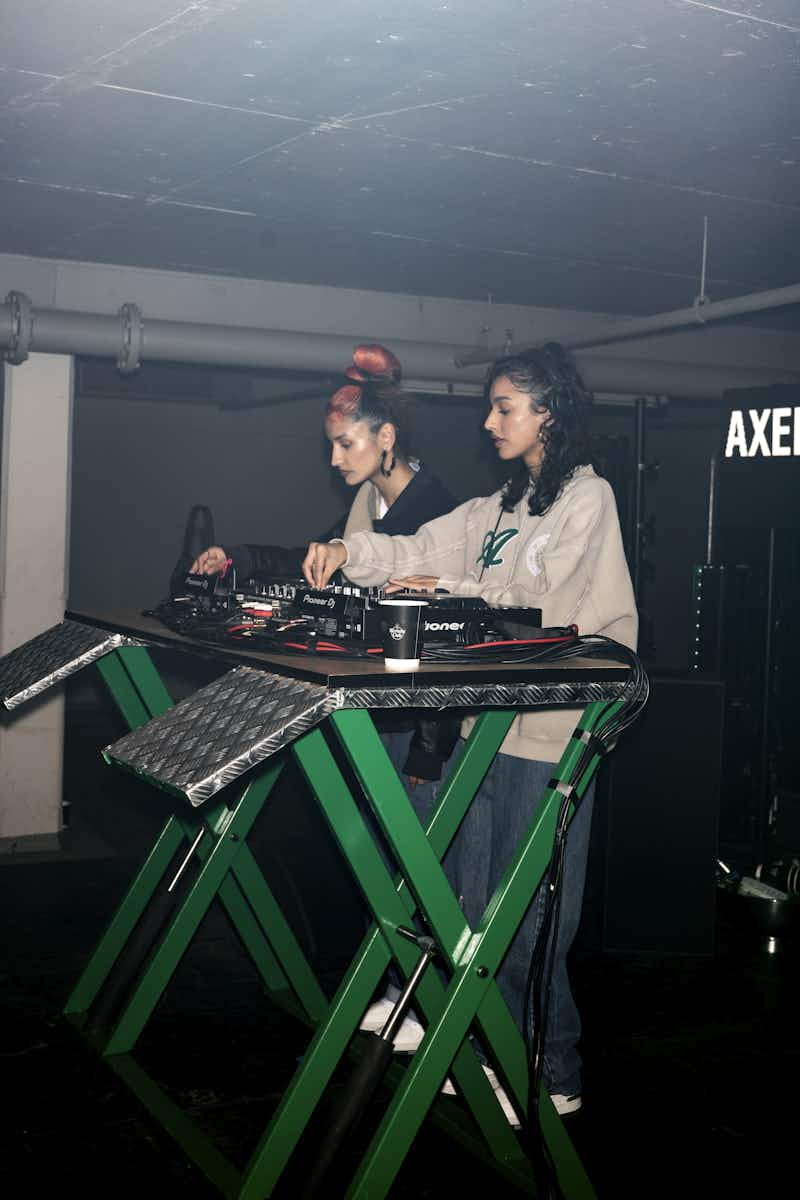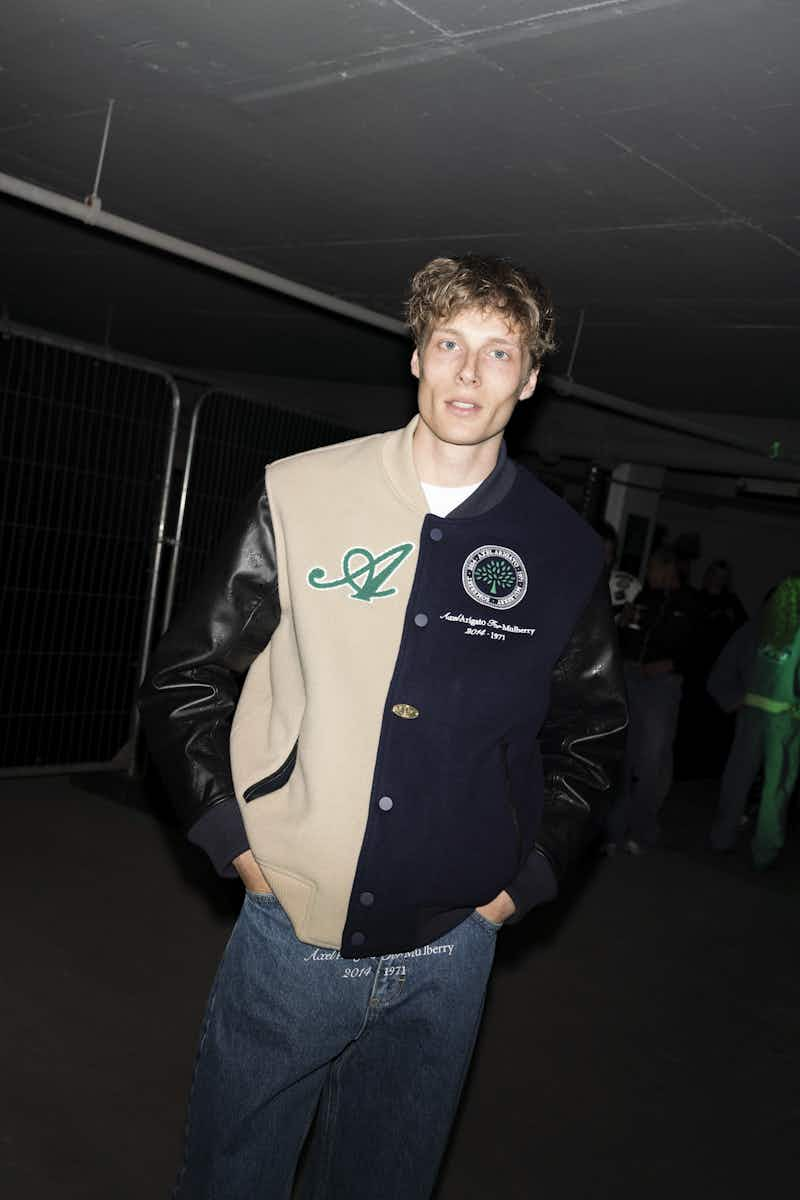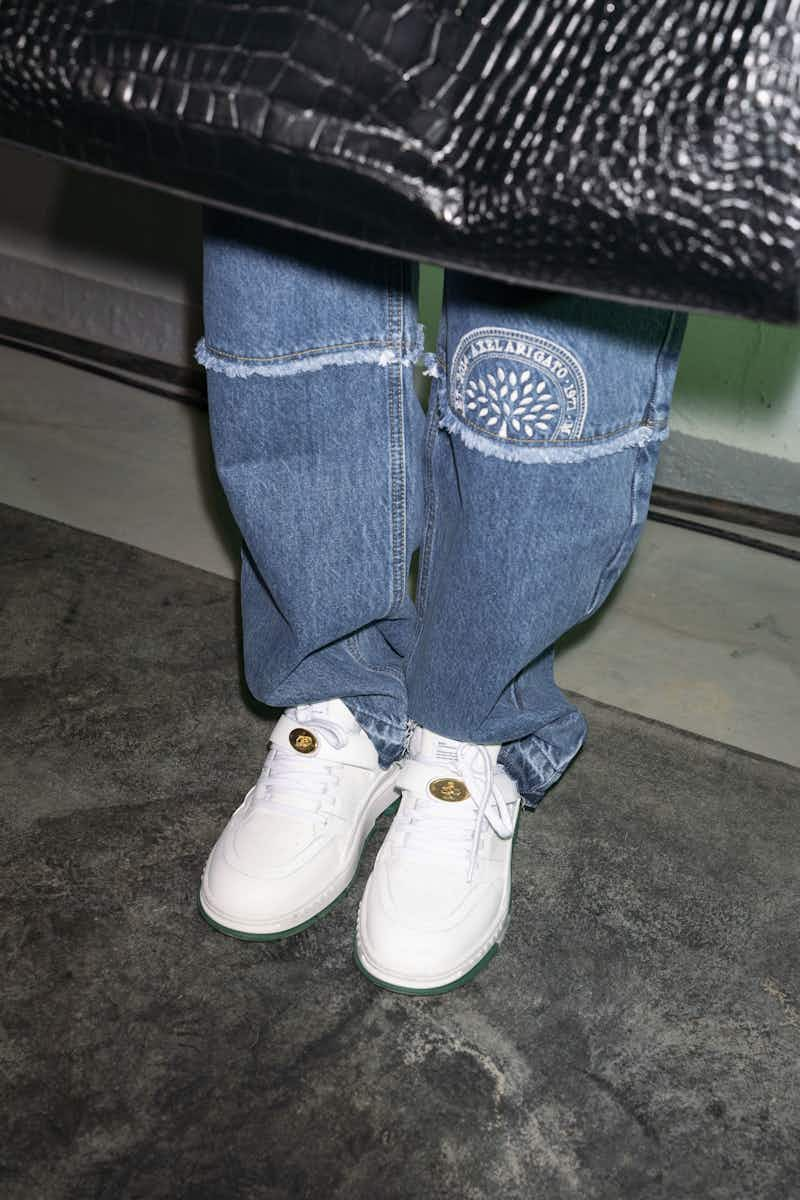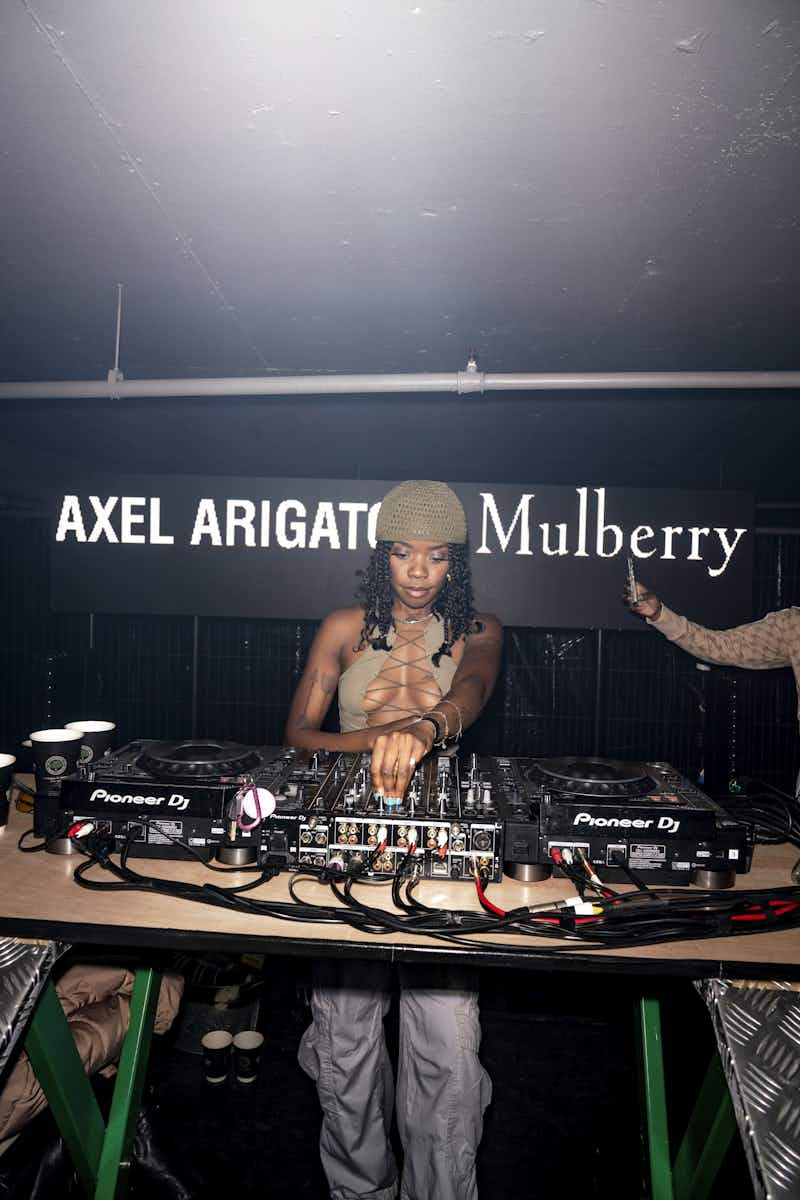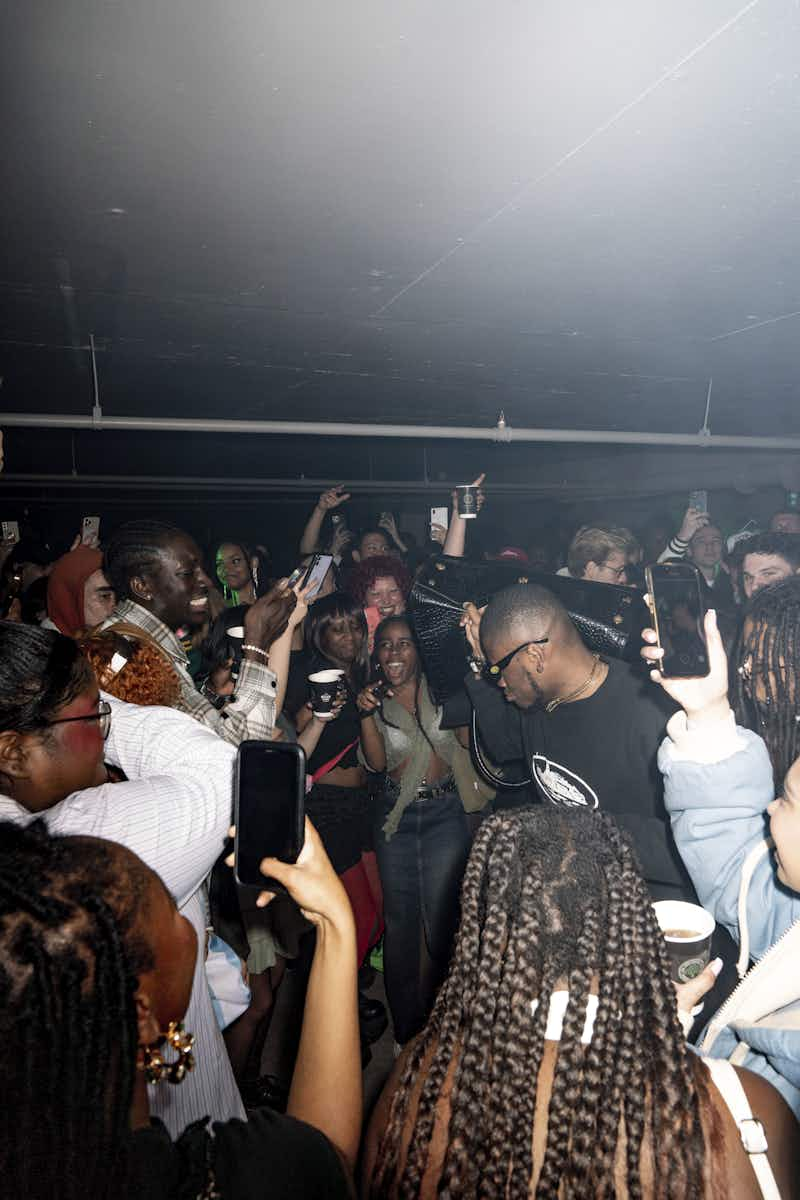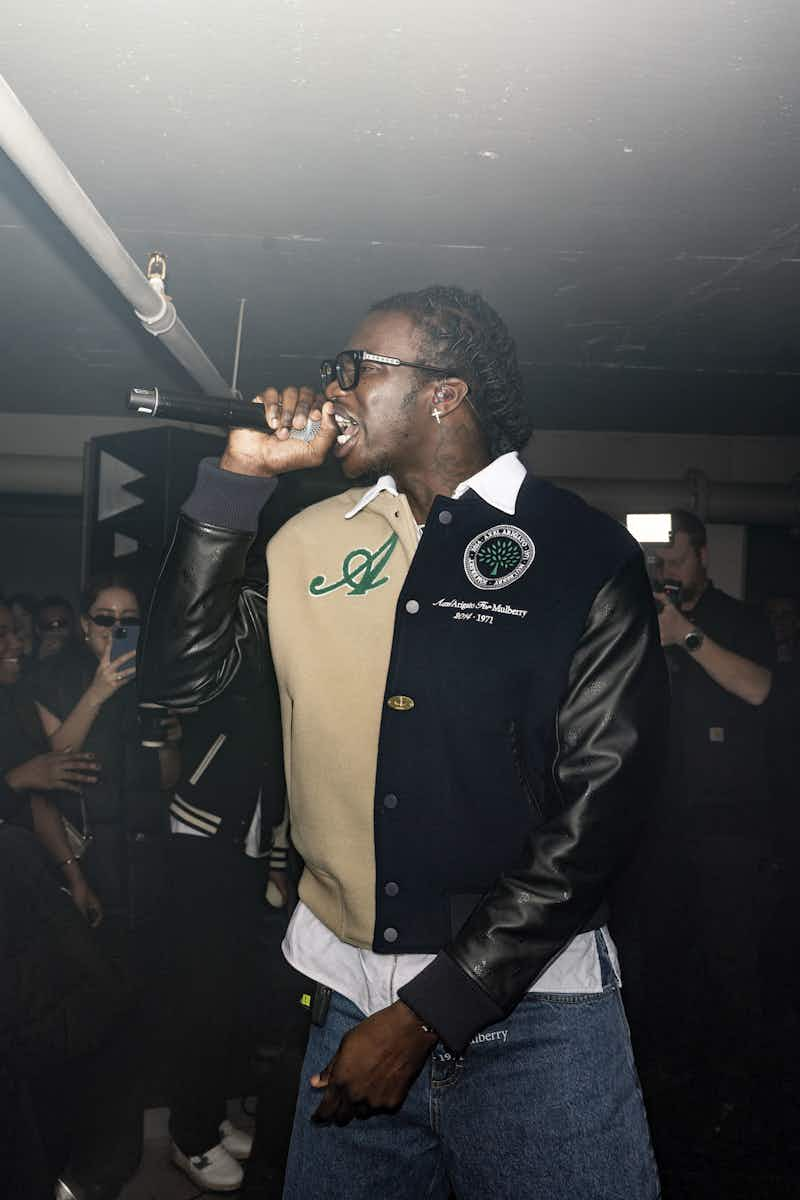 Cementing the soirée in fashion party folklore, London's leading nightlife broadcaster, Miss Jason, was seen dripped in the capsule collection, teaming the oversized hoodie and printed jeans with the signature kicks, each piece finished with Mulberry's Postman lock. With arms akimbo, the verdant Westbourne bag on his right and a maxxed-up Bayswater (a favourite for late-aughts Indie sleazer Alexa Chung) on his left, Jason also kept an archival update of the Mulberry Maddison close to hand. In fact, one doting bystander held it for him between cocktail sips.

Primed with a padlock-and-key strap, these make apt desk-to-disco accessories, perhaps dressed-down with the two-tone cap or embroidered bomber jacket.
Given both Arigato and Mulberry's association with the Big Smoke, it's little wonder the party and collection made such a splash. Indeed, despite hailing from Sweden, Axel Arigato has laid deep roots in London welcomed by the capital's fashion lovers, all the while, Mulberry has held court as a stalwart of the city, forever immersed and inspired by its people.

Now, the duo births a collection of athletic classics and unmistakable It-bags to wield between Ubers, the Tube and taxis – or, an underground rave, for that matter. Not bad for a school night.