Comedy
Culture

The London comedy troupe turning the mundane into nightmarish cinema, one laser-firing, dog-incinerating pope at a time.
Culture

Politics, surrealism, psychotherapy and laughs delivered by a man with a plastic bag on his head – welcome to 2020.
Video
Find out what happened when we sent the Taste Cadets off packing into the Great British Wilderness, with nothing but bog roll, a three-man tent and an ox heart to keep them entertained/alive.
Culture

Frost and his pals Jaden Smith, Lil Nas X, and A$AP Ferg (among others) are hosting a telethon to raise money for Colin Kaepernick's Know Your Rights Camp.
Culture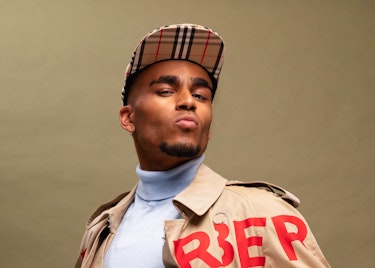 The British-Zimbabwean comedian and satirist on making his way to viral success, using the news as comic inspiration and how the state of the world has made for some of his best work yet.