Dance
Music

After turning heads at fashion month in Paris, The Face speaks to the breakthrough rapper with entrepreneurial flair.
Culture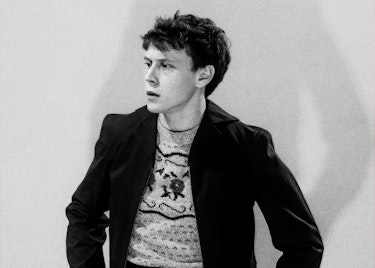 The hit Brit actor has co-created a new writing night jam-packed with more entertainment than you can shake a feather duster at.
Culture
Volume 4 Issue 3: Georgian cinema has birthed a new film hero, Levan Gelbakhiani. After starring in the Tbilisi love story, And Then We Danced, the young actor has become one to watch.
Music

The band's fans can't get enough of the dancing duo.
Music
The Juicy rapper pays homage to Haley Sharpe in the video for her new track Say So – the 17-year-old helped the track go viral on TikTok via a dance that was copied over 16 million times.