Festivals
Music

With a Glastonbury-shaped hole in our summer, The Face team reminisce on the best sets from the last 50 years.
Music

Daisy Jones' contribution to Glastonbury 50 – the new book celebrating five decades of the festival – is a tribute to its late-night antics, the clubs and stages that make the site's southwest corner come alive after dark.

Culture

One week, one mood: Moya Lothian-Mclean's deep-dive into the feel of the week.
Society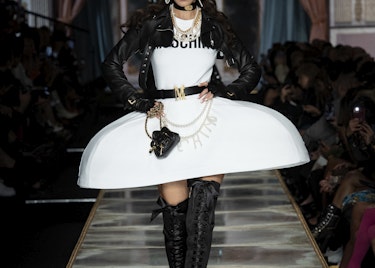 Love is in the air! The Czech Republic's annual heavy metal festival featured mosh pits, walls of death and plenty of... snogs.
Music

Once the subject schoolyard taunts, African heritage is now a badge of pride among the UK diaspora. The music scene is driving the cultural shift.