Film
Life
Get educated, get buff and get yourself off.
Music

After a run of acclaimed film roles, the Texan actor creates his own private psychedelic reel: a debut album that's as brilliant and out-there as its maker.
Culture
The founder of environmentally conscious skate brand NOAH curates an unmissable slice of American skate culture.
Style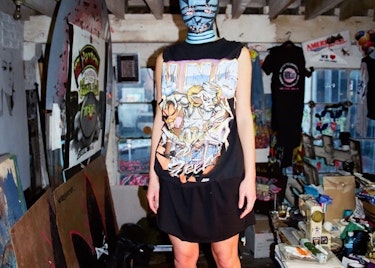 The anonymous Brighton-based designer and elusive London figure has been fond of hiding behind masks since long before they were mandatory. So who better to ask for a round-up of the best masked moments in pop culture history?