The Exchange: unpacking Atlanta's club culture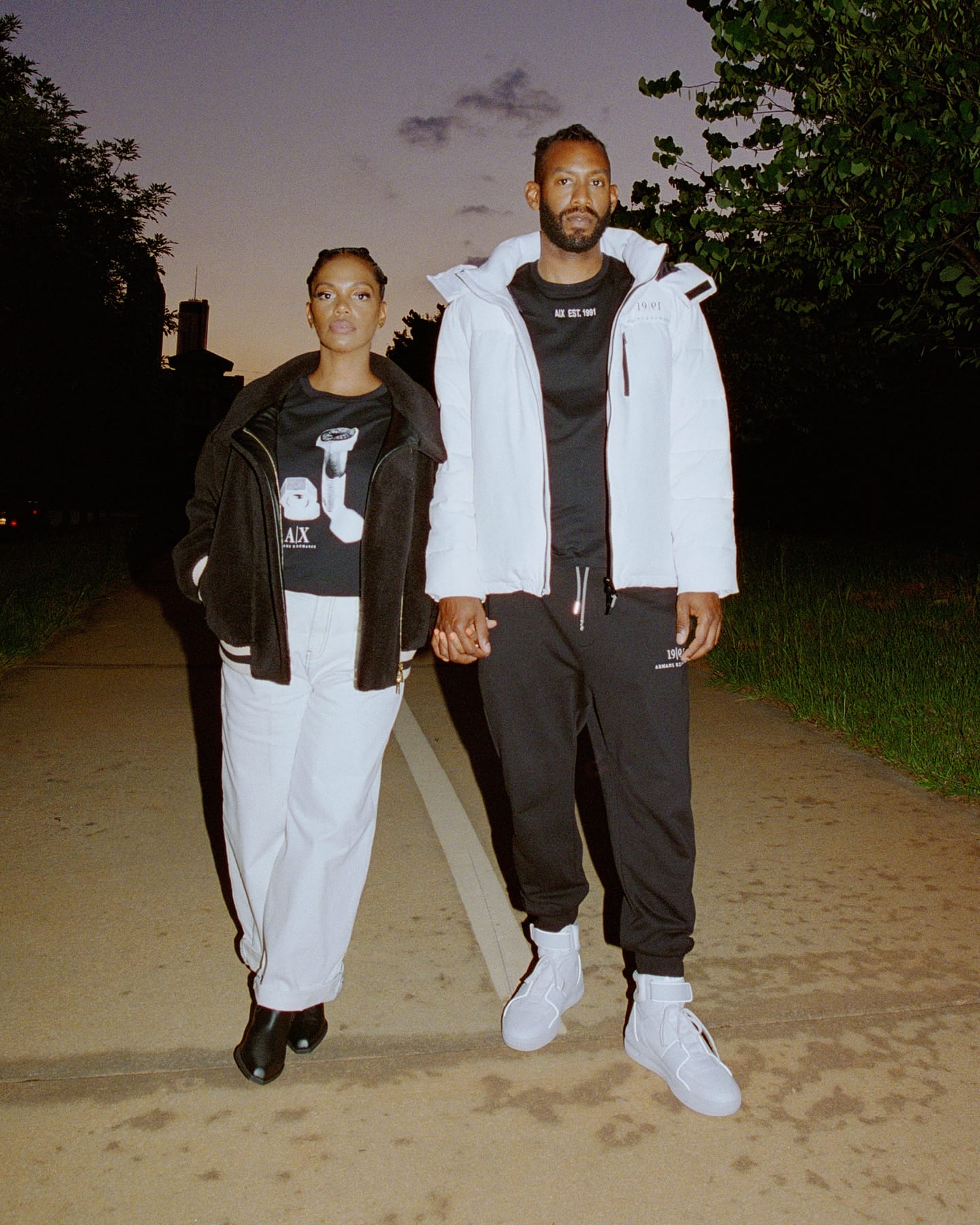 The Exchange: unpacking Atlanta's club culture
In partnership with Armani Exchange
Stefan Ringer, DJ and label host, and NTS resident and journalist Ash Lauryn – ATL major players – reveal how the power of dance music has united their local community.
Words: Felicity Martin
Atlanta is a city that's been globally recognised as America's rap capital over the last decade or so. Less well-known, perhaps, is that ATL also boasts a deep history of house music.
Stefan Ringer and Ash Lauryn are two of the key players in ATL's contemporary era of dance music. Ringer is a DJ and producer, while Lauryn is a DJ, NTS resident and journalist (with bylines in THE FACE) who also runs her own dance music platform called Underground and Black.
Atlanta born and bred, Ringer first became enamoured with dance music when he was eight, after hearing Haddaway's 1993 Eurodance track What Is Love in a shoe shop. After falling in love drum 'n' bass and jungle via school friends, he would later "fall down the rabbit hole" into the history of electronic music via blogs. Now, as well as DJing house and techno, he produces his own bright slices of house, guests on internet stations like South London's Balamii radio, and runs the FWM Entertainment label.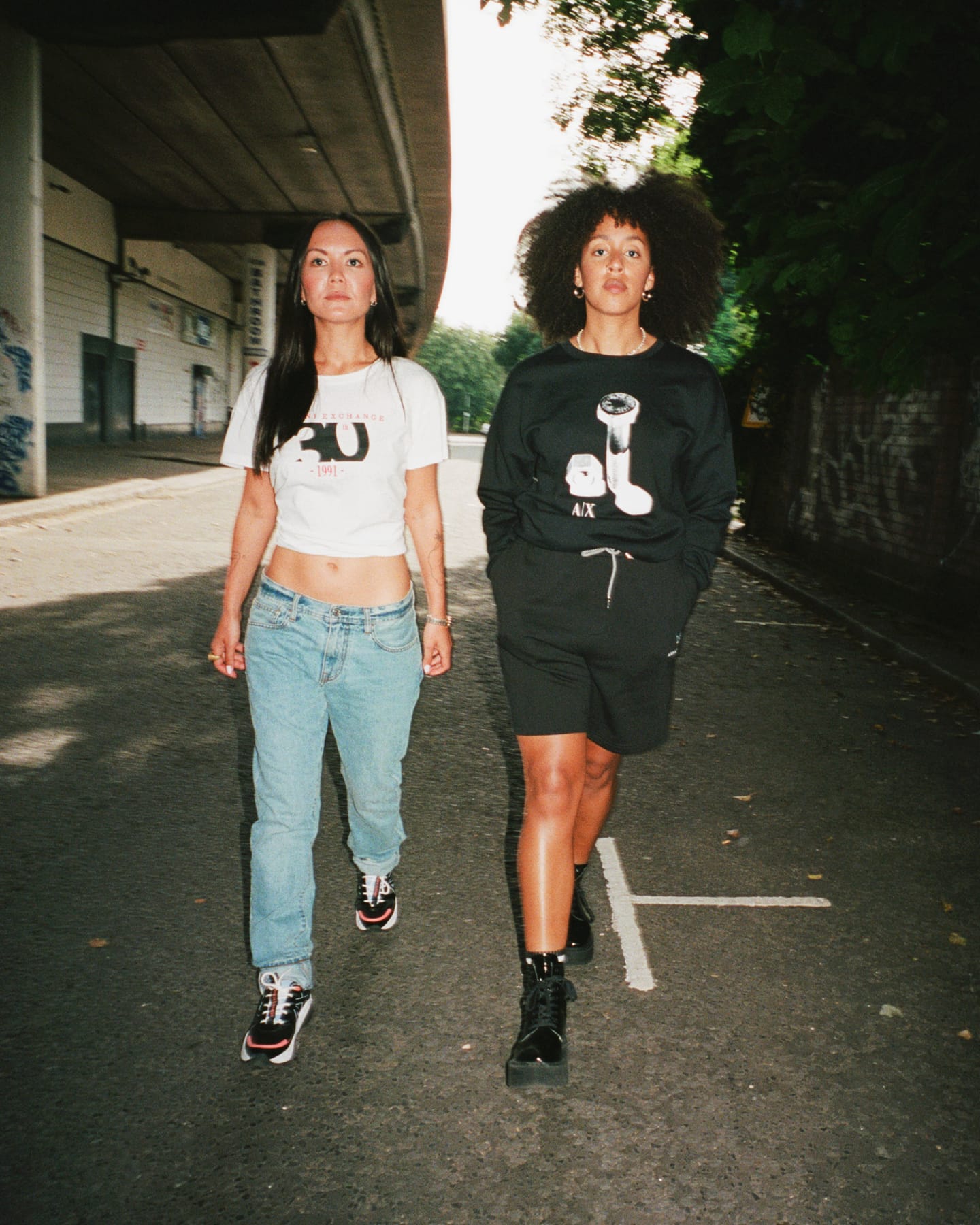 The Exchange: unpacking London's club culture
In partnership with Armani Exchange
DJs Heléna Star and Ashley Mi Ki Mak grew up in different cities, but their love of music and radio drew them both to the capital. Here they discuss how London's nightlife scene cemented their careers.
Words: Felicity Martin
Whether you look at the explosion of grime from pirate radio in the early 2000s or the dark iterations of dubstep that crept out of South London, the UK capital is responsible for homegrown genres that now have global appeal. It's these small, authentic scenes populated by passionate people that drew DJs Heléna Star and Ashley Mi Ki Mak to the city.
Growing up in Guilford and Glasgow (via Hong Kong) respectively, Star and Mi Ki Mak have forged different inroads into music, though both spurred on by a love of radio.
After debuting on a local station aged 16, Heléna Star quickly realised that broadcasting was what she wanted to do. Initially feeling intimidated by the "huge" scene in London, she found a home at the female-fronted station foundation.fm, where she now has a regular slot for her lively house and techno selections, inviting guests like Octo Octa, Saoirse, and Atlanta's Ash Lauryn.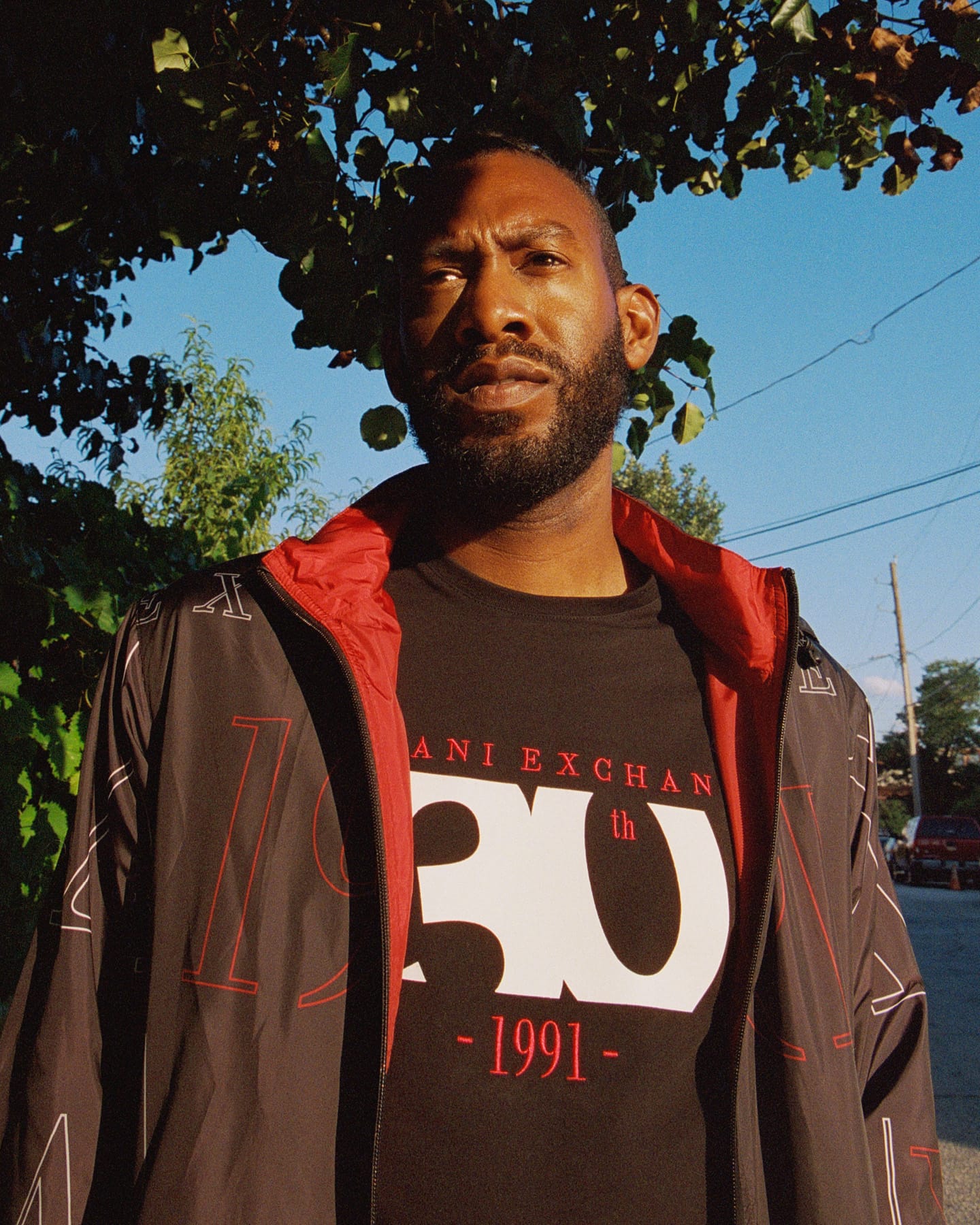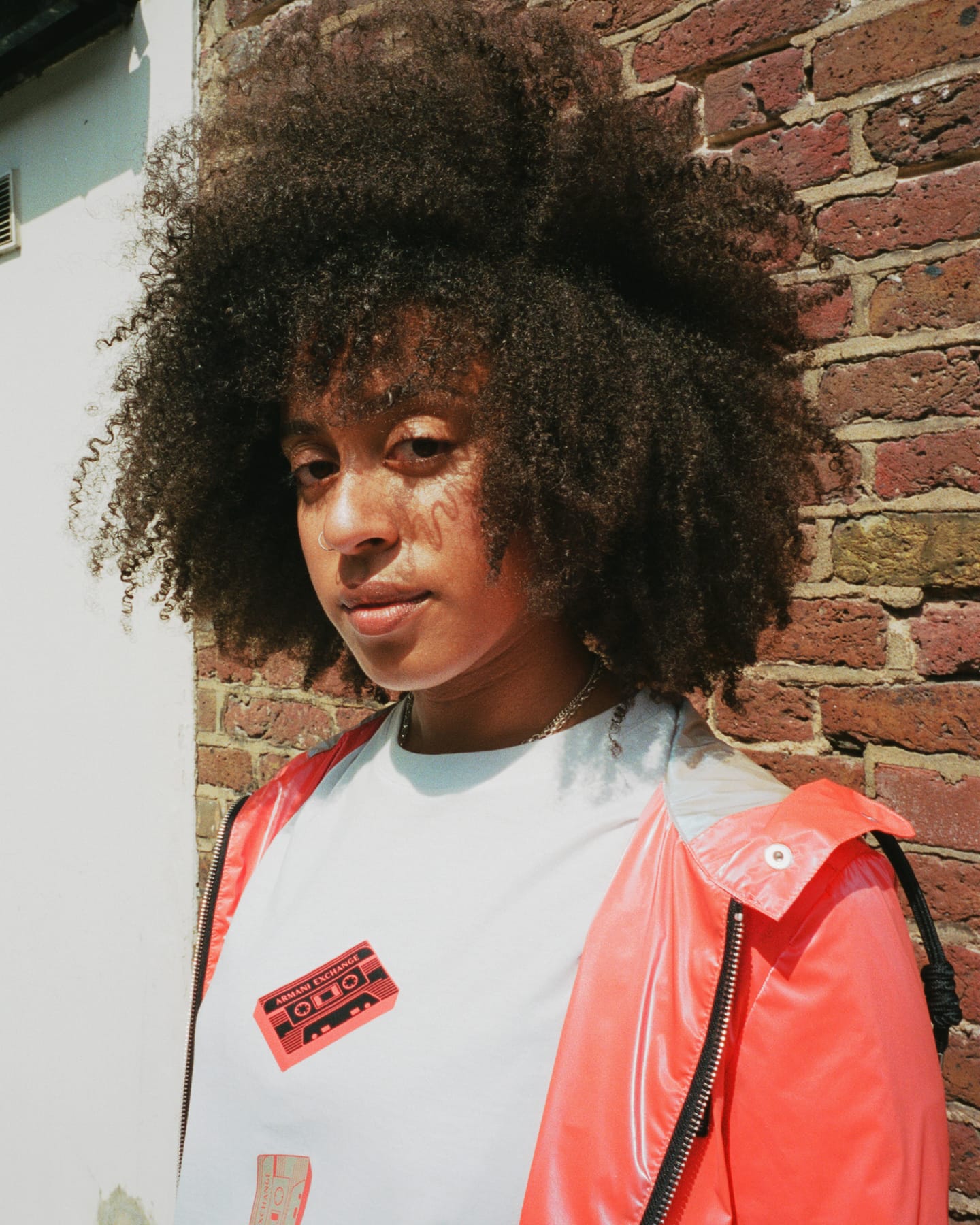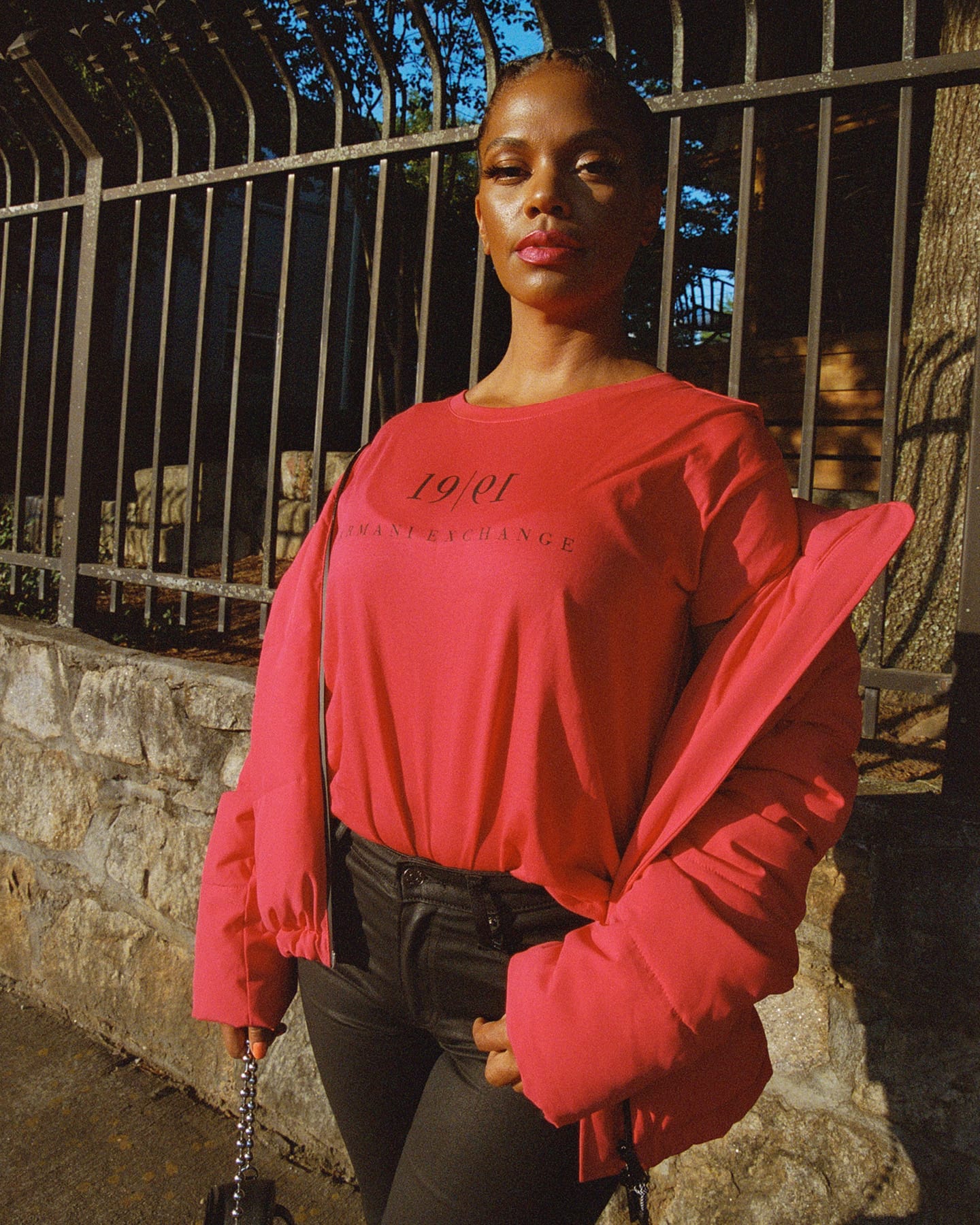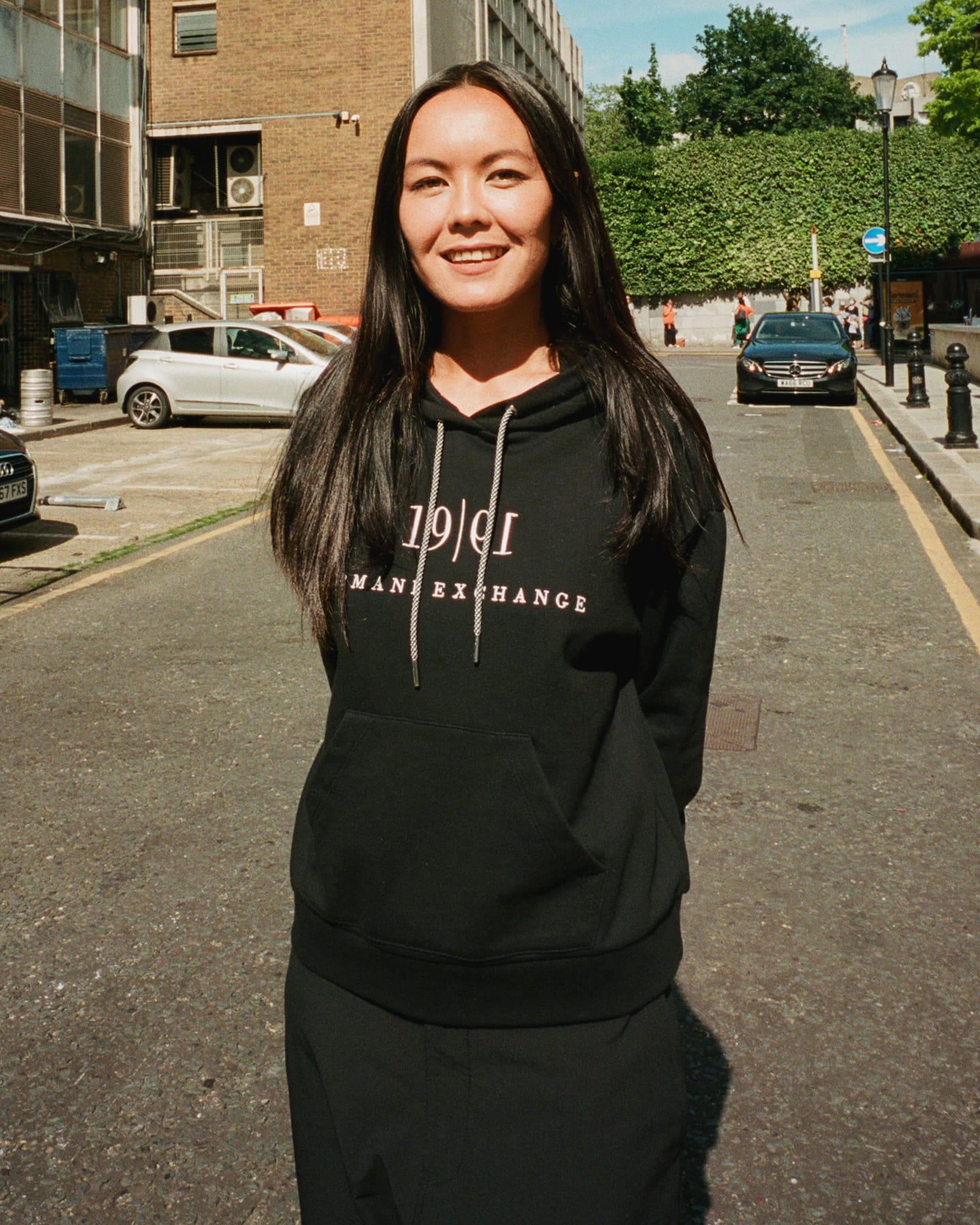 Lauryn, meanwhile, grew up in Detroit, the birthplace of techno. "I have an older sister who was part of the late '90s rave culture there, and I was the younger sister tagging along with her, going to parties," she says.
Aged 21, she moved to Atlanta in a bid to escape Detroit suburbia. Her entry point into club culture was through the city's revered House in the Park festival, where she was struck by the tight-knit community of people enjoying classic house and techno. "I collected as many business cards as I could – this was when people still had them," she remembers, "mix CDs, flyers – anything I could to connect".
Like many other major cities around the globe, Atlanta is rapidly gentrifying. This – coupled with the pandemic – means there are no longer any venues dedicated to authentic, underground electronic music. The Sound Table, a club where Ash and Stefan previously held their Expressions residency, was sadly forced to shutter after a ten-year run. "I definitely cried when it closed," Lauryn says. "But that's what this culture was founded upon – underground, DIY. We're gonna make it happen either way!"
The pair explain that, in comparison to London, ATL lacks dance-music orientated record stores to support crate-digging culture. But the community spirit keeps the scene going. "What I was initially attracted to was [that] there were a lot of Black people involved, it was like a family," Ash says of her decision to move there. "A lot of people here are from other cities, it was a melting pot of people."
Following the UK's pandemic-induced lockdowns, Star is relishing the feeling of community spirit now she's returned to radio studio settings. "I don't think I realised how much I thrive off being around other people who share the same love of music," she says.
A spontaneous move to London aged 18 saw Ashley Mi Ki Mak entering music in a behind-the-scenes way, interning at labels and promoting nights, before getting a production role at Boiler Room. "A lot of people around me were DJs and would be like, 'Do you wanna do the door at this club?'" she explains. "Everyone around me was quite influential, we would all geek out about music, so I never really pursued DJing as a career, it just kind of happened." She soon found her way onto radio, and onto the NTS slot that she's had for three years, playing everything from dusty hip-hop, to slow jams and classic R&B.
Star's favourite London clubs are the smaller ones, such as the record-store-turned-club Rye Wax and Pickle Factory, "where the crowd seems more dedicated to the music, rather than people who've typed in 'clubbing London' on Google". Atlanta's club music scene is something both DJs have yet to sample in person but, having worked on a documentary about the nightlife there, Mi Ki Mak says "it looked wild, the parties look amazing. I'm a big fan of hip-hop and house, and in that sense, I'm naturally influenced by Atlanta," she says. "That's why I'm so drawn to Stefan and Ash, as well as people like John FM from Detroit."
"This culture was founded upon DIY. We're gonna make it happen either way!"
— Ash Lauryn
"I thrive off being around other people who share the same love of music"
— Heléna Star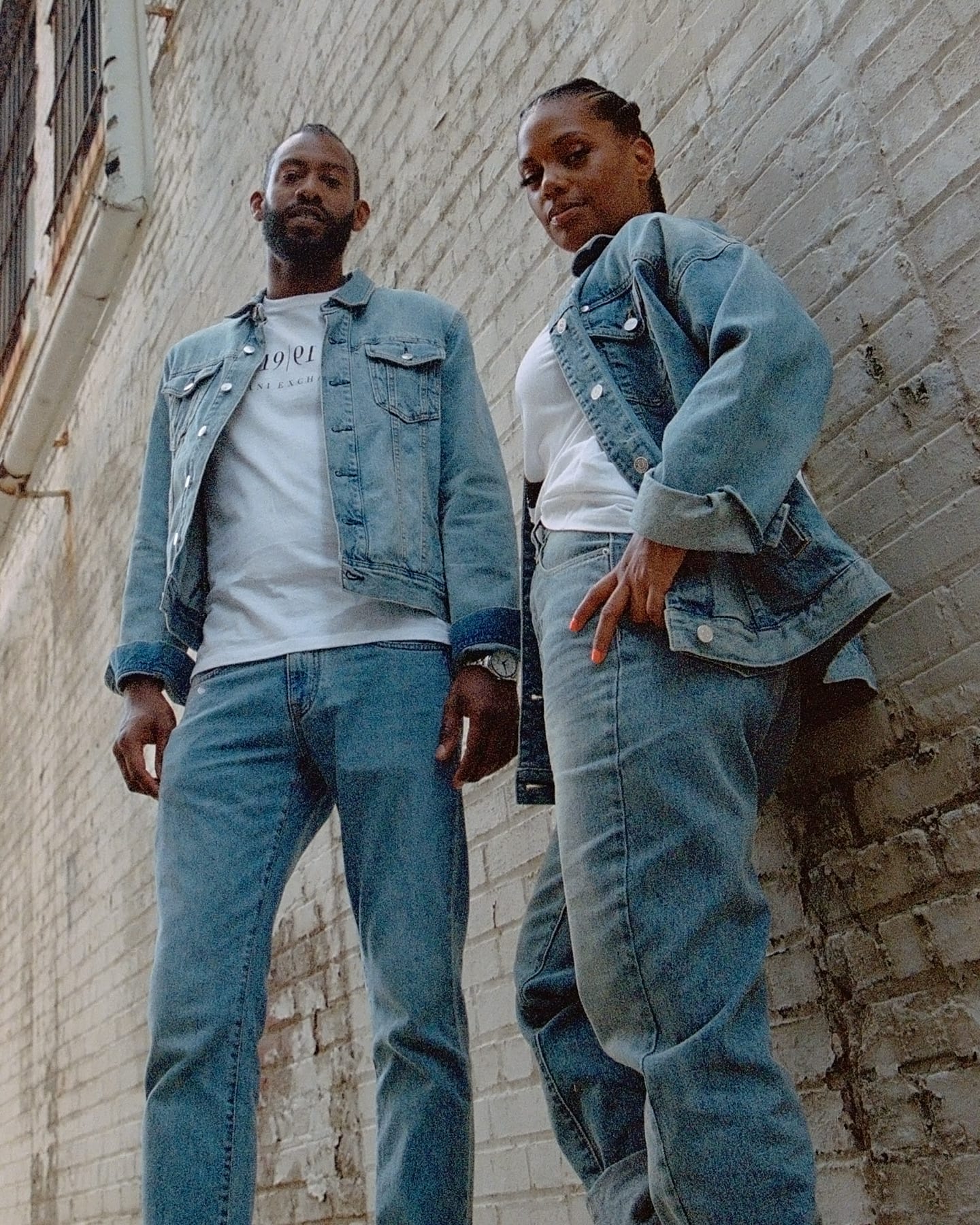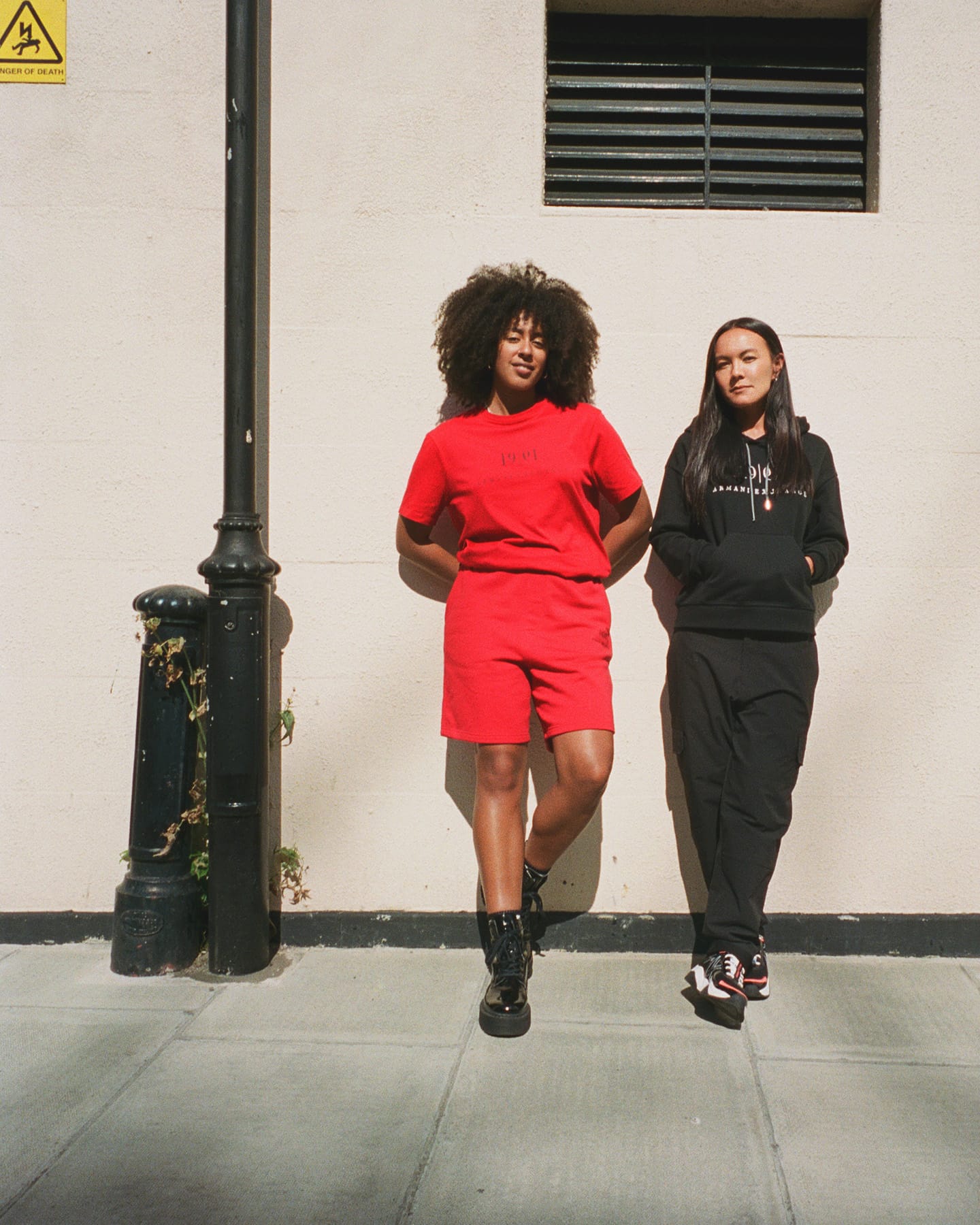 For Stefan, in the Atlanta house scene, "everyone's contributing," he says, "from the older generation to the younger generation, everybody's involved." The scene was founded by formative DJs like House in the Park co-founder Kai Alcé and his long-running MJQ party, which brought down legends like Larry Heard and Kerri Chandler, while newer collectives like Lauryn's Deep South ATL and the LGBTQ-focused Morph party are sustaining the city's resilient underground, as is Atlanta's thriving ballroom scene.
Crossing the Atlantic, both DJs have spent time sampling London's club culture. Ringer has played at a Touching Bass and Eglo Records night and he fondly remembers the "vibe and soundsystem culture" of Hackney carnival. "I really cherish cultural experiences like that," he says. "A lot of [electronic music] came from the UK, and I think y'all really hold this shit down to a degree."
Star had followed Ash Lauryn since becoming hooked to her Underground & Black show on NTS and describes going as her plus one to a secretsundaze club night as "one of my best nights out, ever". Stefan Ringer's Detroit house-style productions are "honestly some of my favourites in the world, no joke," she continues. "With Detroit, people like J Dilla came out of it, and I feel like you can hear those sounds across hip-hop and R&B, it's a beautiful fusion of sounds."
Like Ash Lauryn, Star is passionate about the roots of the sounds she spins. "When I learned about the history of house and techno, and that it was originated by Black people, I found such solace in that, because I've been playing this music for a while and I'd had people come up and be like, 'Can you play some Black music, why are you playing this music?' In the UK there can be a sense of detachment from where this music originated from."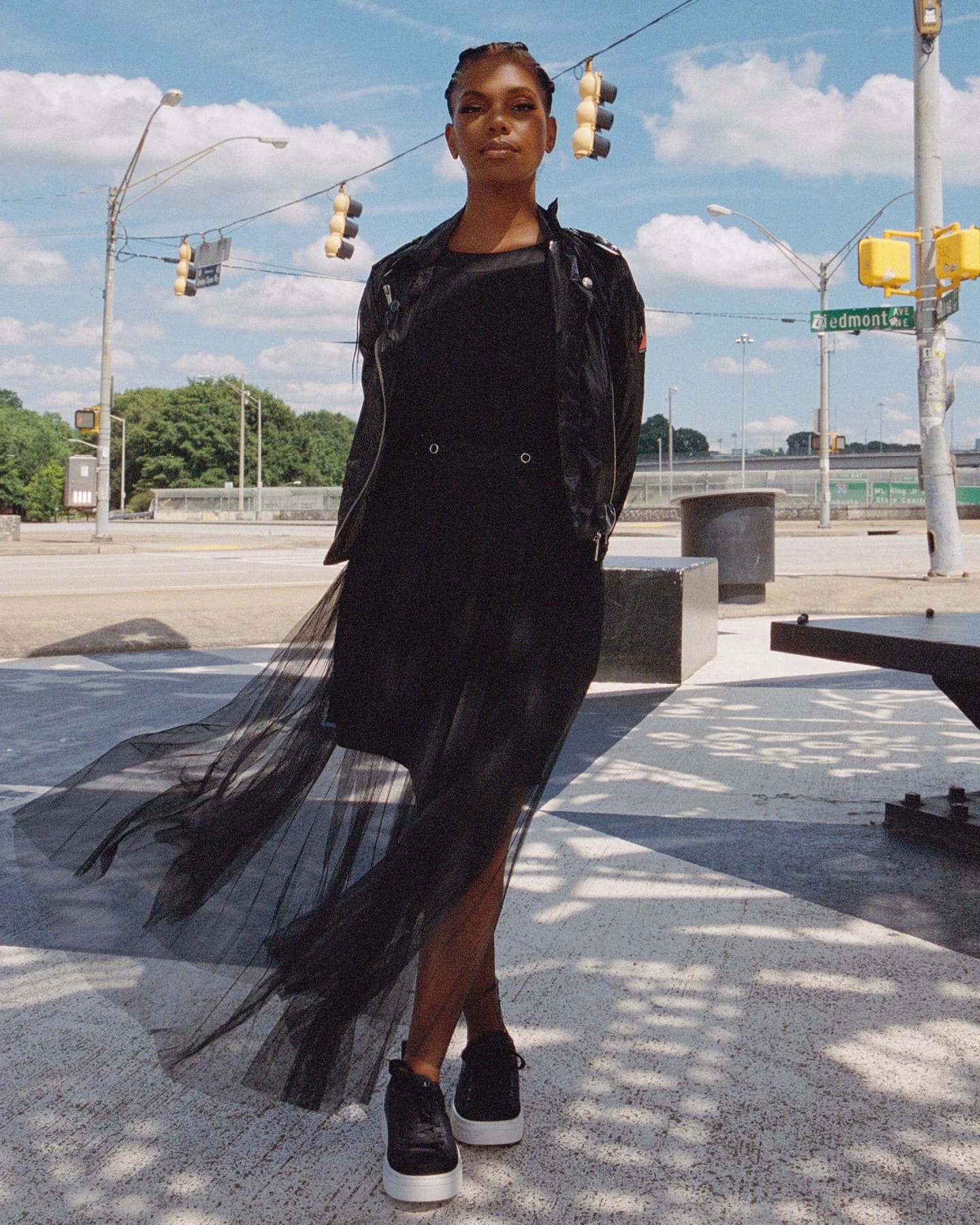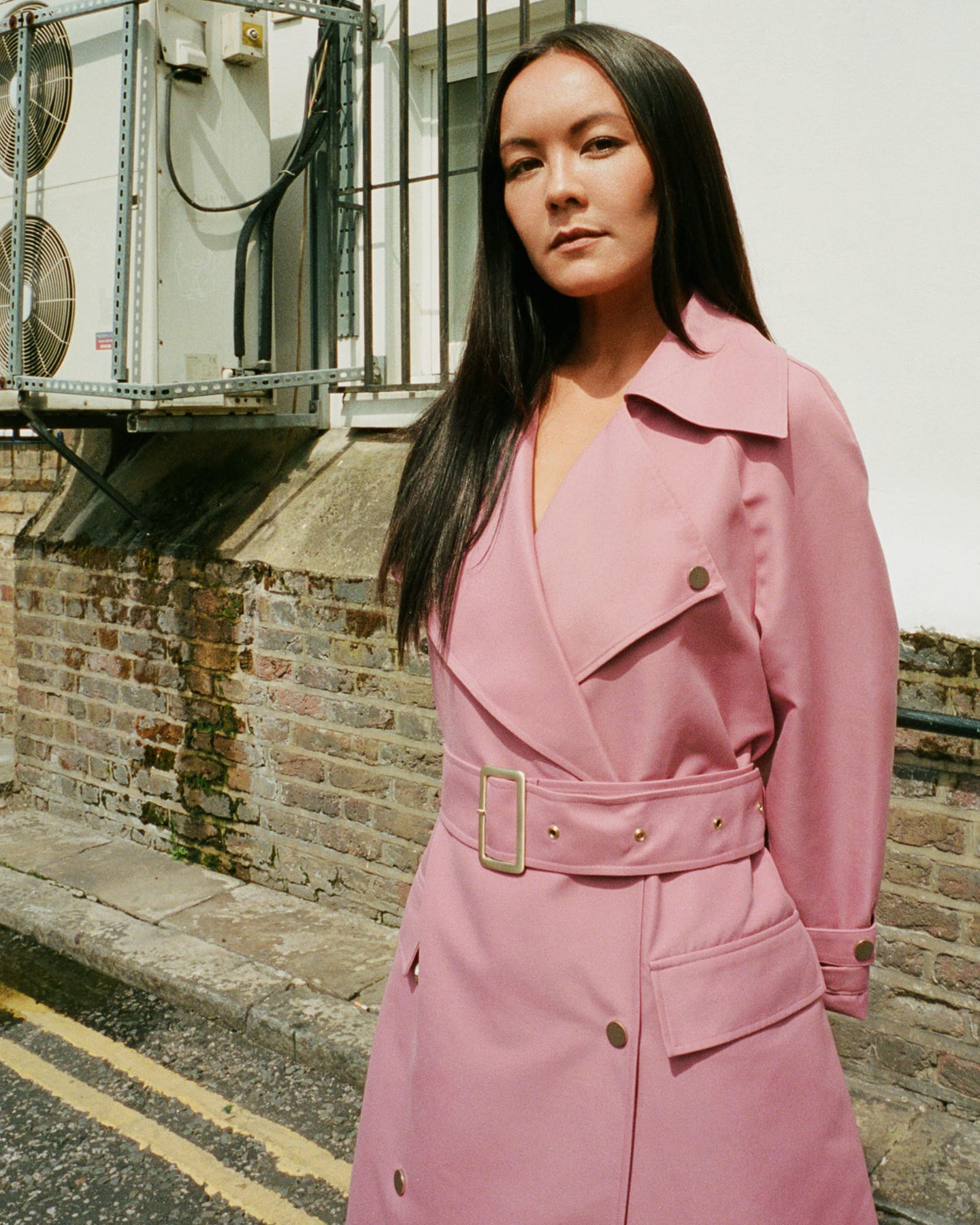 Lauryn fondly recounts a secretsundaze event at Oval Space a few years back, where she first met Heléna Star. "She'd invited me to Foundation FM. We stayed in touch and it's been really inspiring to see her journey, because I like her sound – she's someone who's true to that underground ethos, you know?"
Where local scenes are, of course, something to be protected and nurtured, the pandemic has shone a light on new possibilities of digital and global spaces for club culture worldwide.
"I feel blessed and lucky to be a part of a community that is not only local, that is such a big community," Lauryn says. "I think that's the power of dance music, it brings you together through this niche culture that not a lot of other people understand."
"I personally owe everything to Black music, and I'm Asian," adds Mi Ki Mak. "R&B and hip-hop, it's so intertwined."
"Like how we celebrate the hip-hop greats, I really want to see those electronic artists celebrated in the same way because they have been so influential," Star finishes. "Dance music is one of the biggest monetised, money-making industries in the world. People should be given their props."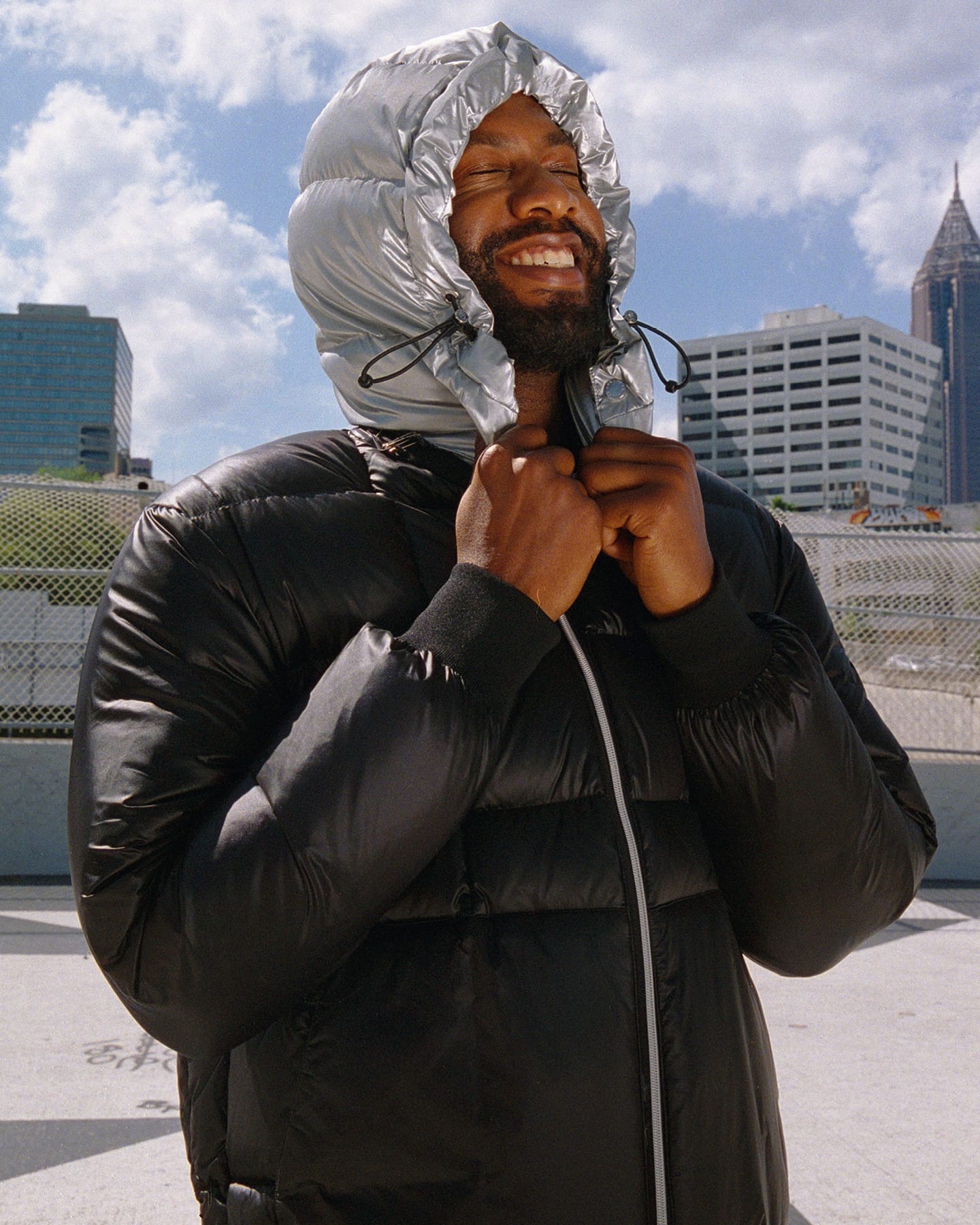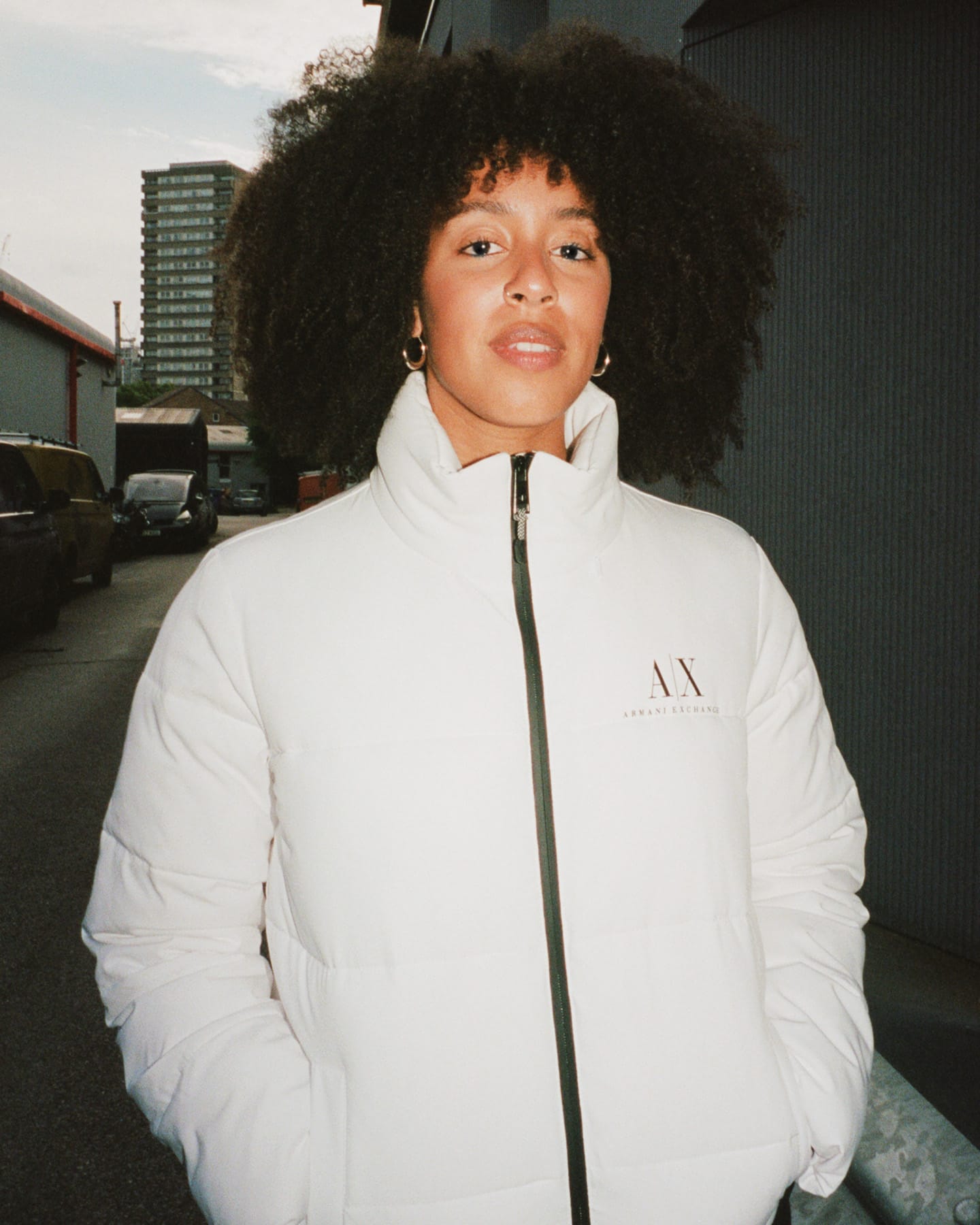 Credits
Creative Director: Alex O'Brien, Creative Strategist: Leo Robins, Photographer: Dean Majd, Photo Asst: Brandon Najera, MUA: Tatiana Kazana, Hair: Tra'Vani, Talent: Ashley Teasley, Stefan Ringer, Producer: Adam Lilley
Credits
Creative Director: Alex O'Brien, Creative Strategist: Leo Robins, Photographer: Walid Labri, Photo Asst: Zee, Stylist: Kamran Rajput, Groomer: Lorraine Bailey, Talent: Ashley Mi Ki Mak, Heléna Star, Producer: Adam Lilley