Can we ever really wave goodbye to enlarged pores?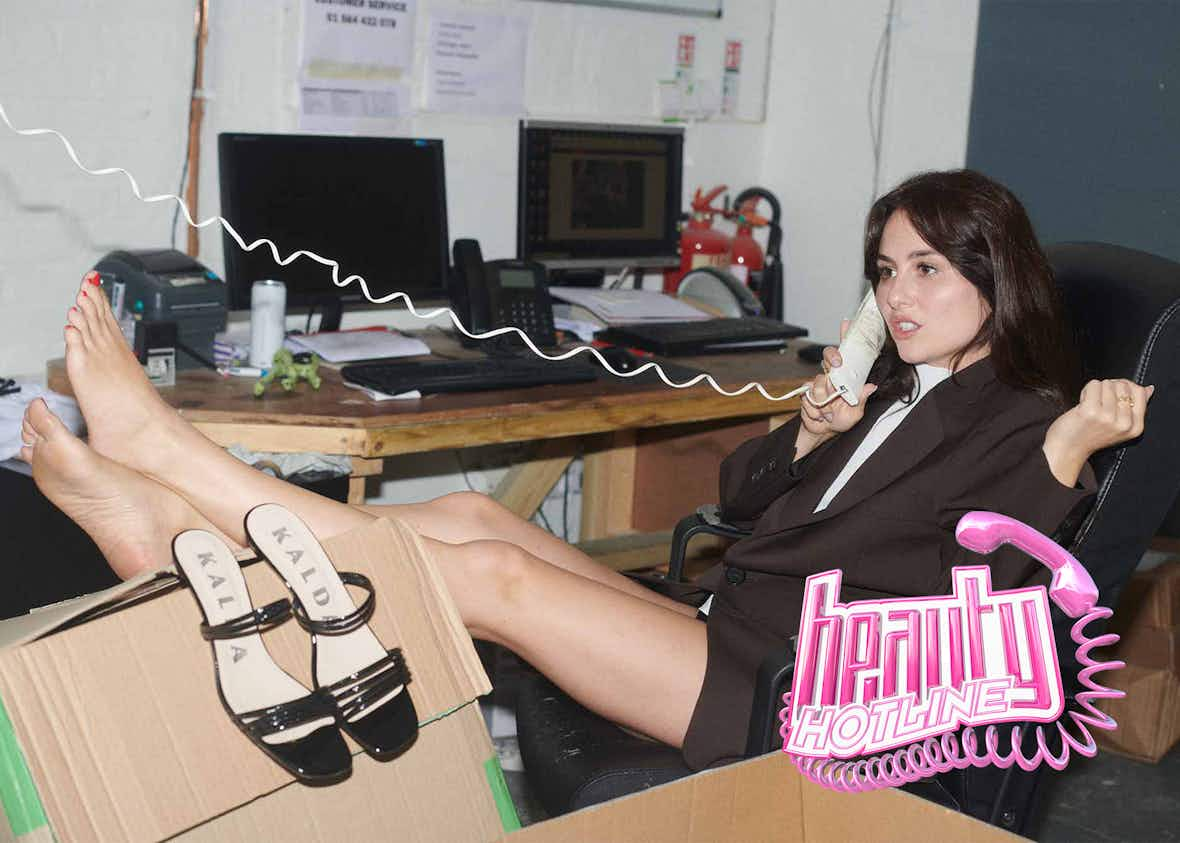 0-800-Beauty-Hotline: Got a beauty dilemma? We're here to help you in your hour of need.
The war on pores is a fairly modern phenomenon. It goes without saying that as both a Beauty Editor and civilian, I've spent a lot of my own time and money wishing away my visible pores. But the bad news is you cannot get rid of pores. However, the good news is, you shouldn't want to.
Don't let the surplus of retouched images online, of poreless, lineless faces deceive you. Pores are an absolutely necessary, wonderful, miraculous occurrence and serve as a much needed biological feature of your dermis.
Pores are tiny openings for our hair follicles that are attached to our oil glands and everyone has them. They're not doors – they cannot be opened and closed – but there are certainly things you can do to reduce their appearance if they bother you.

Faye Purcell, Product Development Chemist and skincare expert at Q+A Skin gave it to me straight. ​"The size of your pores is genetically determined, so contrary to popular belief, you can't actually shrink, close, or get rid of them, but you can minimise their appearance with the correct skincare." Starting with a rigorous cleansing routine is a good place to start.
"Pores attract heat and collect a build-up of oil, toxins, dirt and make-up, making them appear bigger and more obvious on the surface of the skin" explains Faye, adding, ​"I'd suggest cleansing twice a day and exfoliating twice a week." Faye also suggests toning your skin. Lots of people rave to me about Paula's Choice's Skin Perfecting 2% BHA Liquid Exfoliant (I found it made my skin a little red, but pals can't live without it).
There is such a thing as too much exfoliation, though, and it should always be followed with a decent SPF the next day. Faye suggests seeking out products which ​"contain alpha hydroxy acids and glycolic acids as these remove excess skin cells helping to unblock pores, brighten, tone and smooth the skin." Take it easy with these products if your skin isn't used to them as they can cause irritation for those with sensitive skin, or if you overdo it. Faye's top ingredients for battling pores are ​"Zinc PCA, Niacinamide and Activated Charcoal/​Clay."
Heavy make-up can also highlight enlarged pores (so ditch the foundation and embrace the face) as can ageing and tanning. I like to carry Benefit's Porefessional in my handbag and absolutely swear by Disciple Skincare's Dreamy Skin Retinyl Oil at night – in all honesty after cleansing, it's all I use.
As Faye wisely reminds me, ​"pores aren't flaws."

More like this