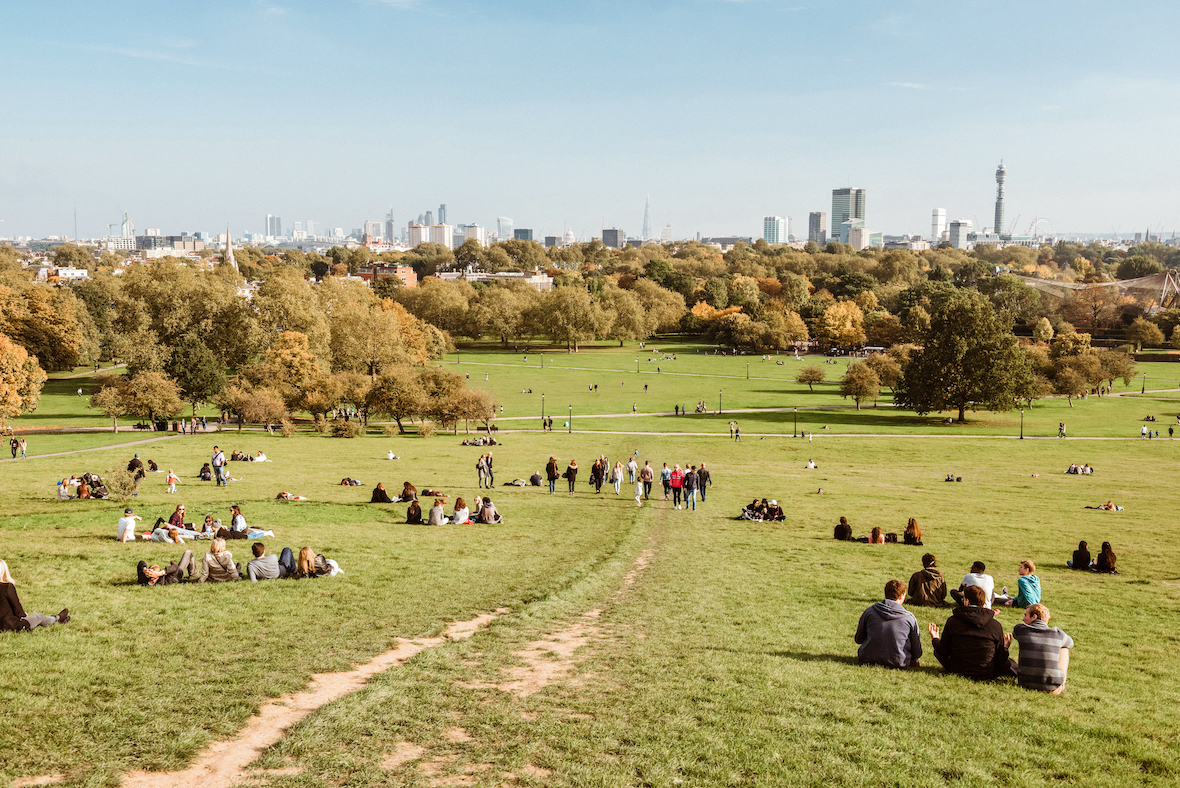 Photo credit, Alamy
Twenty-four-year-old Sertac Dirik is co-owner and head chef of Mangal II Restaurant in Dalston. The Mangal restaurants (there are two) have been in his family for 30 years, and visited by local artists Gilbert and George on a daily basis for nearly as long. Since Mangal opened its doors, London has changed. The city is always changing, being made new every day. "Dalston 10 years ago isn't Dalston now," Dirik acknowledges. "The food we're cooking now is a reflection of our time here."
Predictably, cheffing is busy business. "Saturday nights are wild," Dirik laughs. "You're at the pass with three other chefs. It's an open kitchen so anything you say, anything you do, is watched and seen." Yet when Mangal II is at its most chaotic, Sertac Dirik and his chefs experience a sense of calm. "It's beautiful; it's like watching the ballet. Everyone knows exactly what they're doing. That point when the restaurant is at its busiest, at its most intense, is when I find things are executed perfectly. There's less thought, there's less anticipation, there's less planning. It's like a motor response. Everyone understands each other's body language." "It's not an anxious feeling," Dirik explains of his hectic day-to-day. "It's intense, it's fast, it's heavy, but you can let loose in that moment."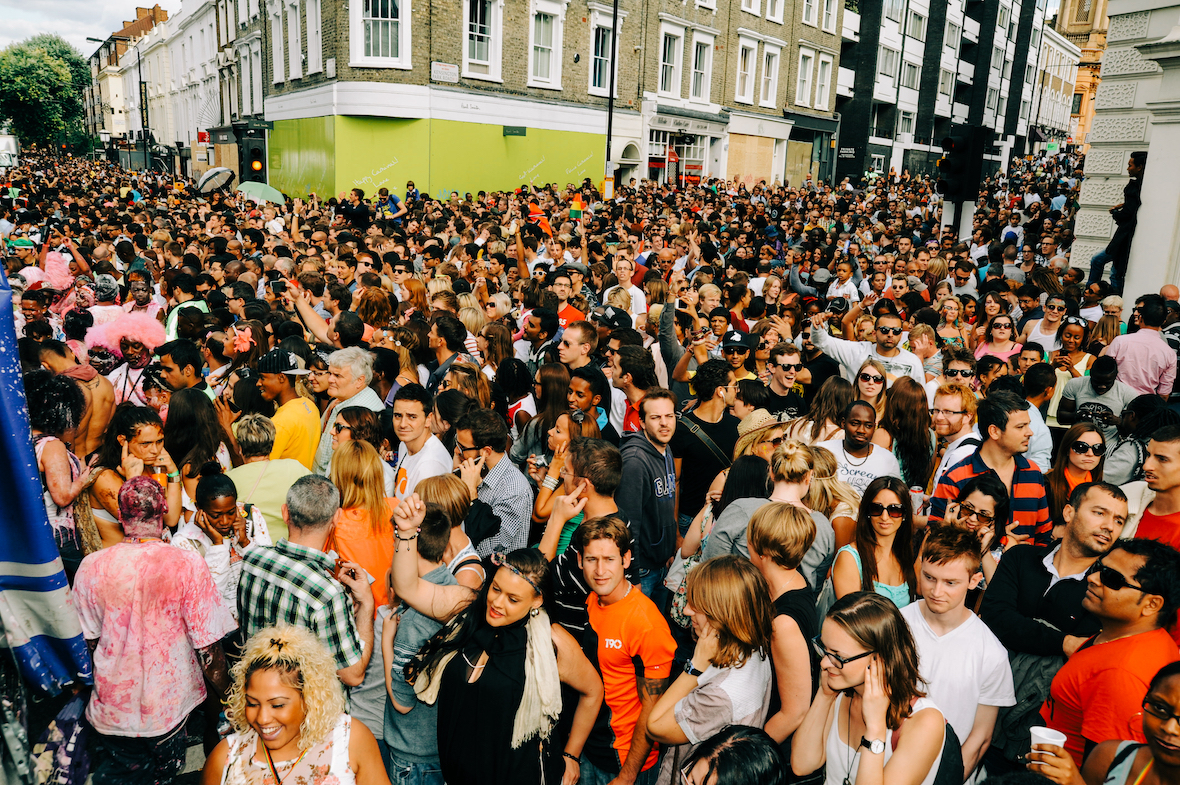 Photo credit, Alamy
Rhiannon Barry and Andres Branco are the sibling duo leading South East London's fashion scene. Barry is a stylist and archivist, Branco is founder of Facebook group turned real-world shop Wavey Garms. A self-proclaimed "Jack of all trades", Branco makes videos, clothes and hosts raves. A finger in each and every pie, Rhiannon Barry and Andres Branco live fast.
"We do loads of stuff, Branco says. "We get bored quite easily." But in summer, the pair take it easy with work. "It's hard when the sun is beaming," Branco sighs. "You haven't got a boss on your back, so you're left to your own devices. I do find it easy to slack in the summer." And if there's ever been a time to take a foot off the gas… Well, it's probably right about now.
Lately, the pair have been taking advantage of the three-quid clipper boat from Greenwich to the Strand. "James Bond style innit," Branco laughs. "I've made a mistake before, I thought I was getting the clipper to central," Branco laughs. "I was in a rush for a surprise party. I accidentally got on the tour boat and it stopped every little point…"
"When I moved to London I had to grow accustomed to the sound of the tube waking me up like an alarm clock"
— Tiffany Calver
"London provides a level of anonymity"
— Dom Prosser
"London is the best city in the world in the summer"
— Sertac Dirik
Animation by Ana Projects
Sertac Dirik's London is paradoxical, "an organised chaos". Sundays are his day off. "London is the best city in the world in the summer," he sighs. "I always yearn for a holiday, but when summer comes around, I'm so comfortable here." A stint living in Copenhagen gave him a taste of a slower way of living, and now, Dirik says he enjoys solitude – and switching his phone off – during his day off.
Promoter and event producer Dominik Prosser started out back in the late '90s and early '00s. Working at legendary basement venue Notting Hill Arts Club for 13 years, Prosser was the brains behind nights including Yoyo, Lazy Dog, Death Disco, Inspiration Information and Brazilian Love Affair. He opened the Edition Hotel's basement venue with Seb Chew. Next came Bad Sports, a taqueria and bar. He may be West London by birth, but there isn't a corner of London which Dominik Prosser hasn't touched.
"I'm pretty used to having a completely unregulated schedule," Prosser admits. "And I think that's great because London's got different things to offer in the morning. If you got a morning off, you can go for a bike ride, go somewhere to get coffee, get some little space, go somewhere new that you haven't been before."
Prosser's schedule affords him a sense of freedom and the ability to experience London in his own time. "Go to museums on Monday mornings, Tuesday mornings instead of the weekend, when everybody else is there," he says. Working to his own schedule, the city cloaks him. "Because there are so many people that are here, London provides a level of anonymity, which is really relaxing."
East London-born musician Hak Baker is also an avid cyclist. "Beep beep, car horns," he laughs. "Everyone's blowing their horn all the time; everyone's rushing 100 miles an hour; everyone's trying to get where they need to go. That's why I cycle everywhere, in and out." In East London, by Baker's estimation, the streets are a bit more hectic than elsewhere. "I think they're a bit more laid back in West," he laughs.
The ever-changing space of the city plays out in Hak Baker's future-shaping sound, which he describes as G‑folk. "My music is like a multitude of feelings and drama and the city's full of it," he says. "The city brings it all of you man. You know, you laugh, you cry, happy, sad, anger. It houses it all. So you just got to be like a chameleon when you're coming through."
"How I feel and when I come into the studio is how the music is really going to sound. So it's really quite reflective of the metropolis."
Animation by Ana Projects
Someone who is well and truly not slacking this summer is 24-year-old Radio 1 DJ and broadcaster Tiffany Calver. The first ever female host of the Rap Show on BBC Radio 1, Calver's sell out shows Tiffany Calver & Friends have launched Divine Council, Awful Records and Sango into London's music scene, and AJ Tracey and Dave in the US.
"I'm from the countryside, so before I moved here, there was like no noise, zero noise," Calver remembers. "When it's bedtime, there are no lampposts, there's no anything, it's just silence. Maybe you'll hear like a sheep, you know?" Nothing could be further from her present-day reality. "When I moved to London, the tube was literally outside. So I had to grow accustomed to the sound of the tube every day, waking me up like an alarm clock."
Tiffany Calver has clearly got used to it; she tells us that she doesn't wake up until 2pm. A night owl by profession, Calver knows London's late night spots better than most. Among them is an unexpected recommendation; Wetherspoons on Holloway Road. "It genuinely looks like a ballroom full of absolute wild human beings," she laughs. "And that's the best part to me. If you want to come to London and experience everything, you just go to Wetherspoons because you'll meet everyone."
Animation by Ana Projects