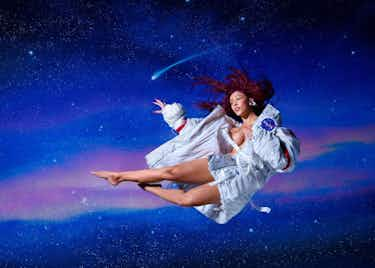 Music
Featuring Doja Cat's spaceage sex raps, Lorde's beach-friendly grooves and emotive experimentalism from Space Afrika and Blackhaine.


Music
Volume 4 Issue 004: Rapper. Father. Superstar. Performer. Punk. Gamer. Collaborator. Stoner. Record-breaker. Believer. Protester. Leader... Dog-owner? Just who is Travis Scott?

Archive
May, 2004: From bun-shakin' Kelis to André 3000 twistin' in jockey silks, flamboyance and fun have taken over.