Spending the morning at 10 Foot and Goldie's South London pop-up

Last Wednesday, the elusive graffer linked up with the shiny-toothed DnB legend to flog quality tees to hundreds of fans in Deptford, London.

If you live, well, anywhere, chances are you've spotted 10Foot's graffiti tag by now. Over the last few years, his no-frills, wiry signature has appeared all over the UK, Mexico, Bangkok, Kuwait – hell, even the tiny islands of Orkney in Scotland. It's inescapable, and has helped 10 Foot earn a cult following and a reputation as London's most prolific, anti-establishment graffer.
Last Wednesday in Deptford, South London, fans showed up for 10Foot in droves. Specifically, to a market stall run by none other than jungle and drum and bass pioneer Goldie, who was standing in for the graffer to shift some T‑shirts. They were all made DIY by 10Foot, inspired by the tees he used to buy as a kid, wear until they fell apart and then glue onto his bedroom wall. Sprayed with his tag, with ink dripping into each hem, every one-of-one 10Foot tees was messy and unique.
And so, opposite a fresh fish stall on the high street, amid the commotion of market stall chit-chat, hundreds of people formed a queue that snaked all the way down the road. There were kids in baggy ACAB T‑shirts and Air Max 97's, geezers with beards wearing biker jackets, girlies in wraparound sunnies and lads in full cycling gear. Some brought their dogs along; others were on the phone frantically asking what size their mates wanted as though at an auction. A couple of people had been there since 6am. 10Foot only posted on Instagram about the whole she-bang less than 18 hours before the event, mind.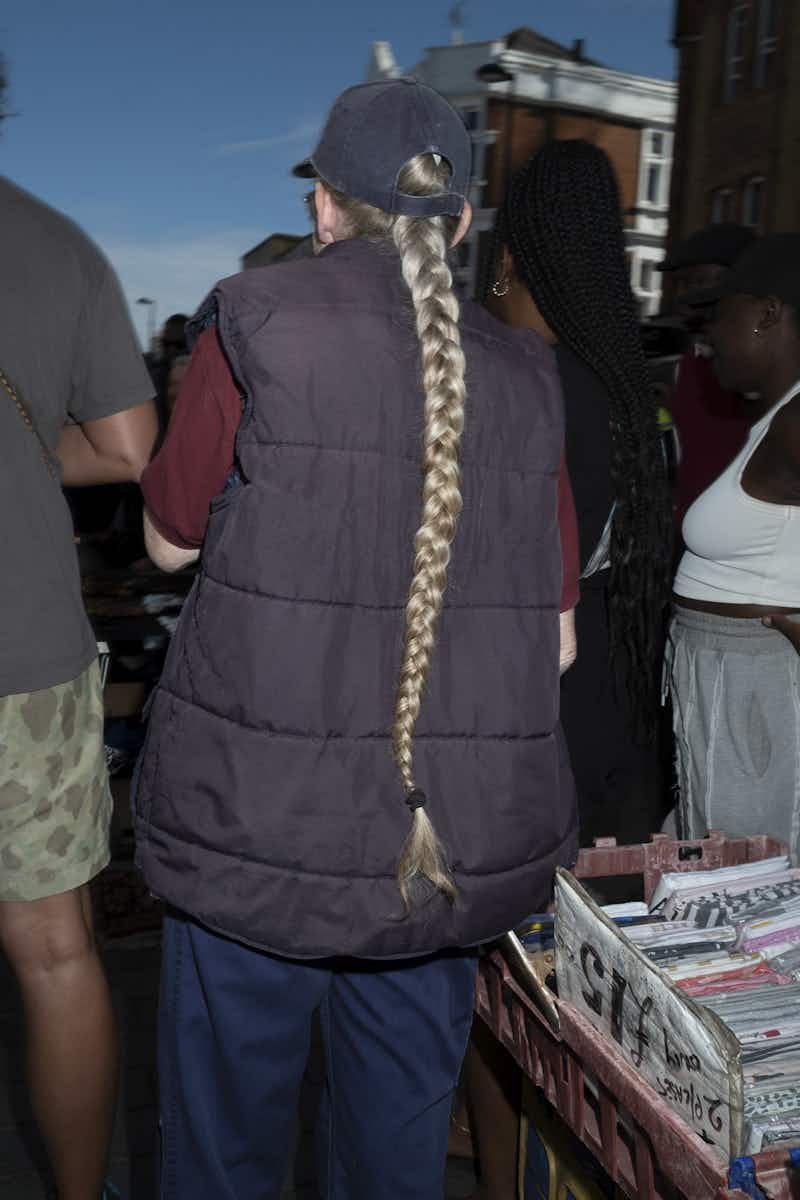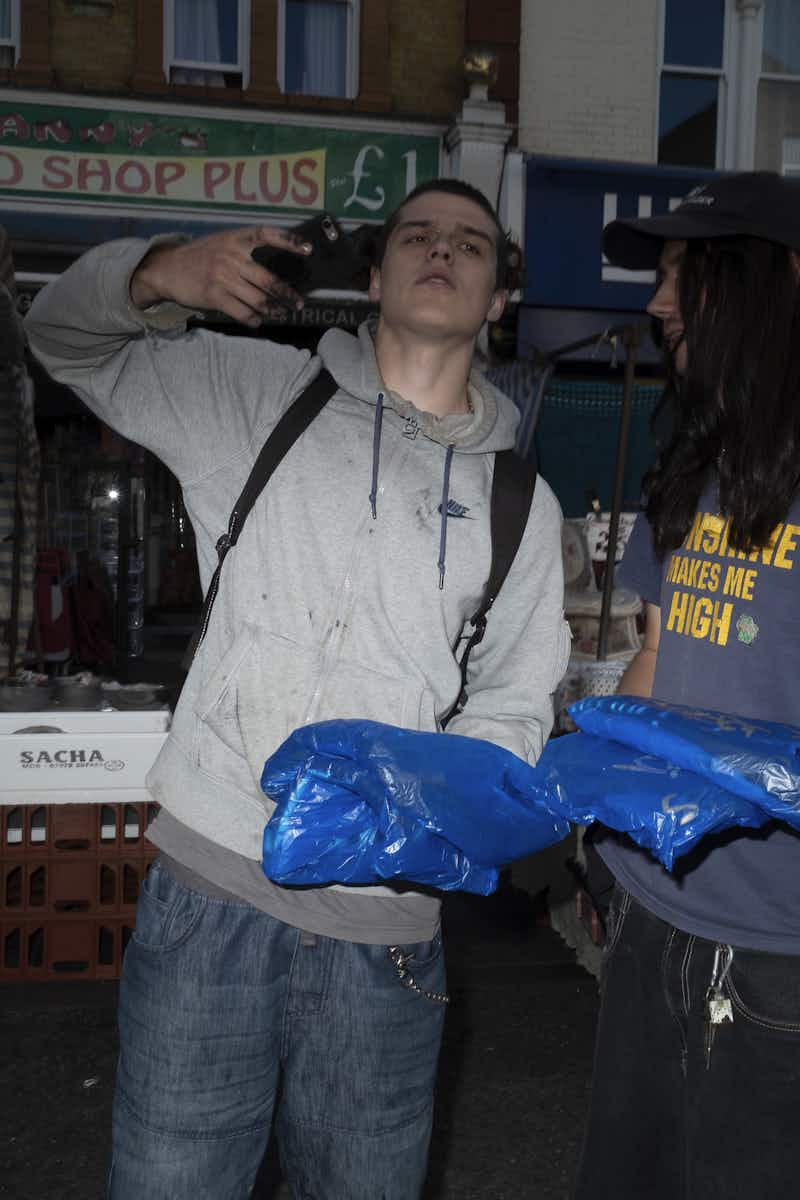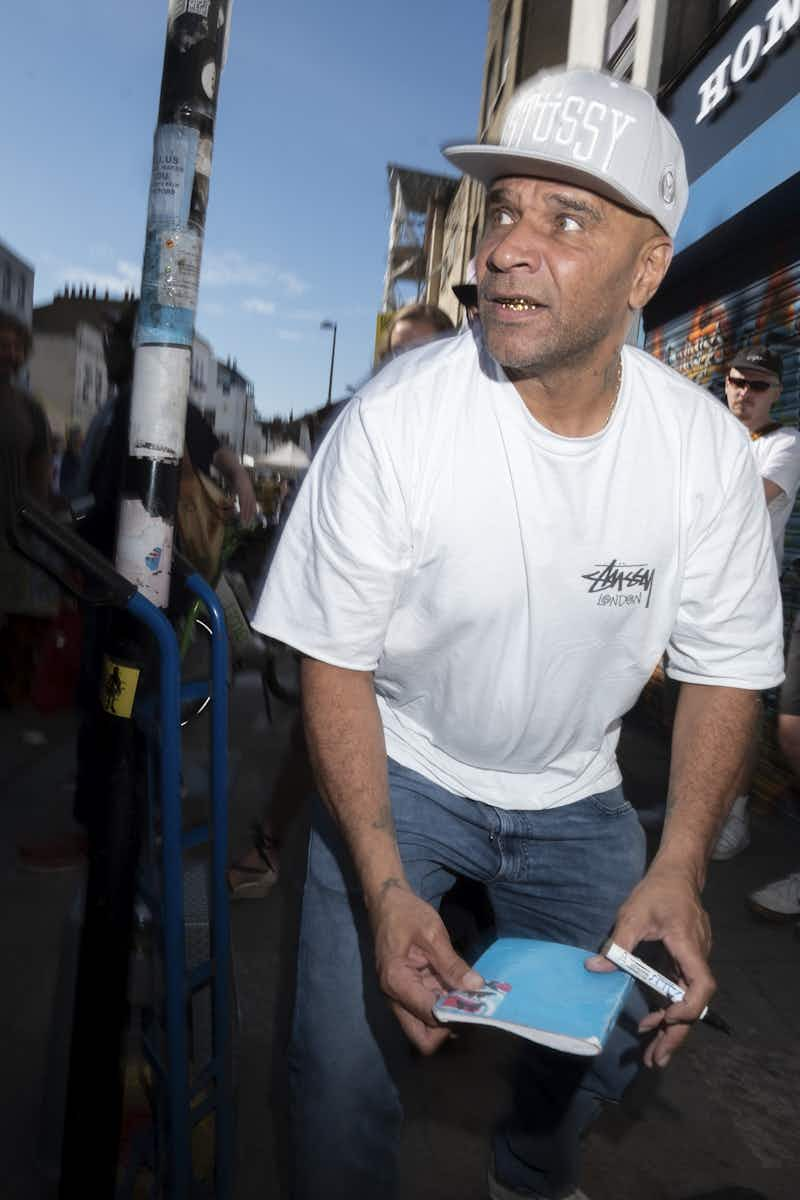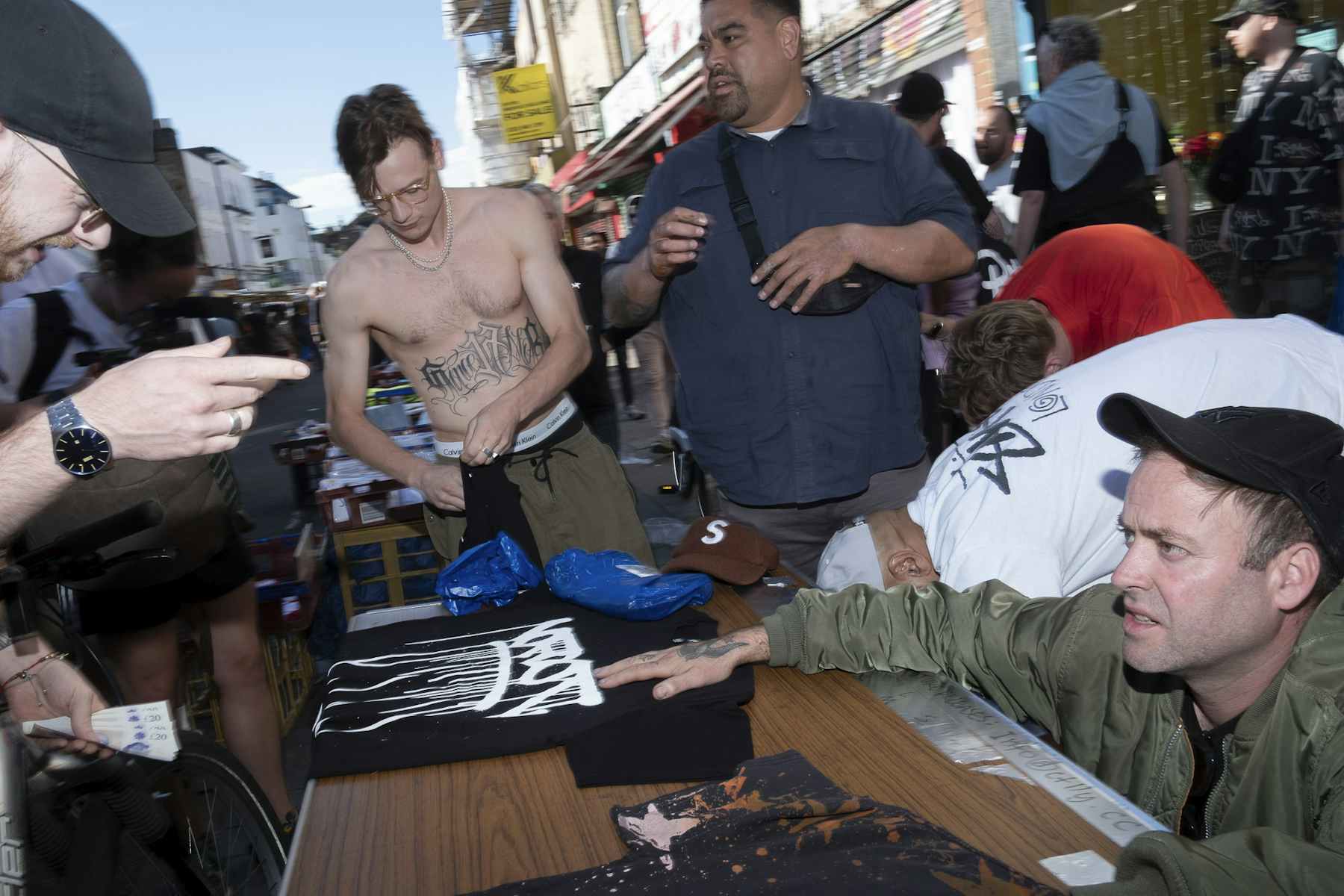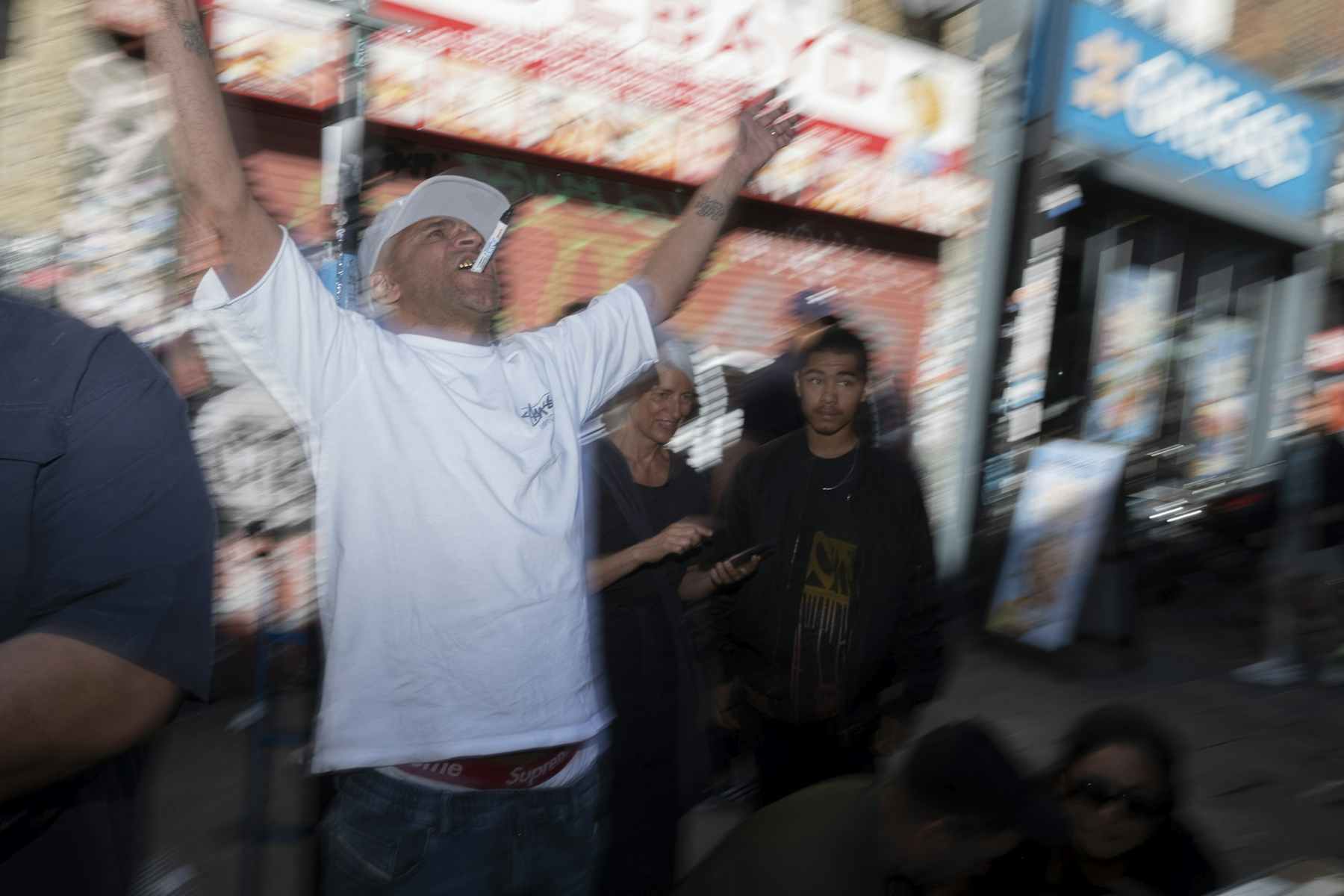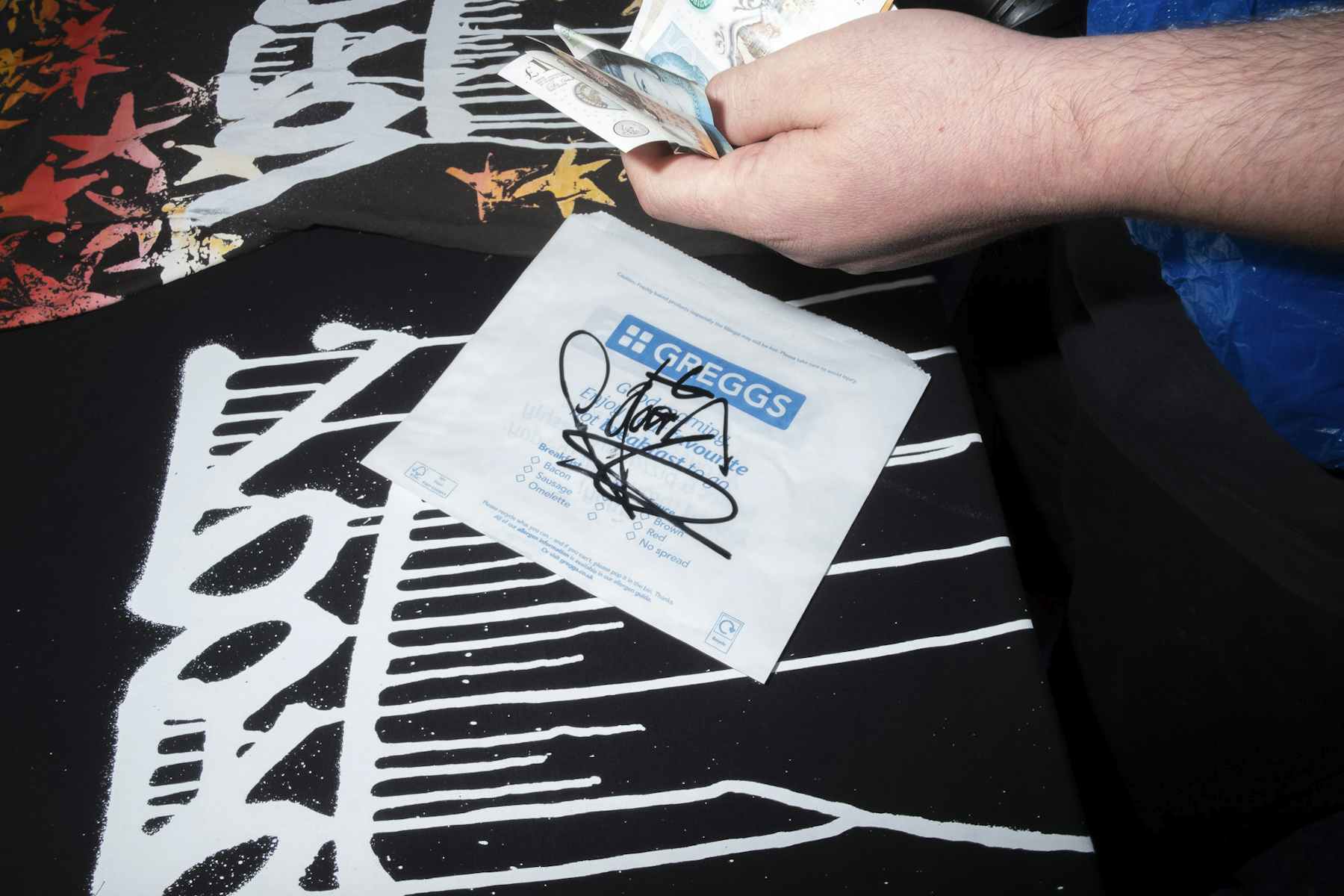 Goldie's presence was unannounced, so as he turned up the awaiting queue were in shock. Goldie and 10Foot go back a few years, meeting after the graffer dedicated a painting in Vauxhall station to Kemistry, Goldie's late ex-girlfriend, Metalheadz record label co-founder and one of very few female DJs in the male-dominated ​'90s drum and bass scene. After scoffing down a Greggs sausage roll, a group of kids asked Goldie to sign the wrapper it came in, falling over themselves at the sight of the self-proclaimed ​"'90s guy" himself. As cash flew around, passers by and Deptford's market officers looked on, gobsmacked at the scene.
The whole point of this? To put something as genuine as possible into the world, when everything else is, well, pretty snide. Other brands pertain to be outside of the mainstream but are pseudo-genuine; in reality they have private equity support and factory produced mass production, 10Foot has a brand profile to match, but with none of the snideness or sarcasm; it's genuinely genuine. Word is that there'll be plenty more where that came from — trust us.
45 minutes after opening the entire collection has sold out. ​"What can I say? I'm a market hustler now," Goldie says, throwing his hands up. Cheers erupt as the last T‑shirt is sold. Onto the next, eh?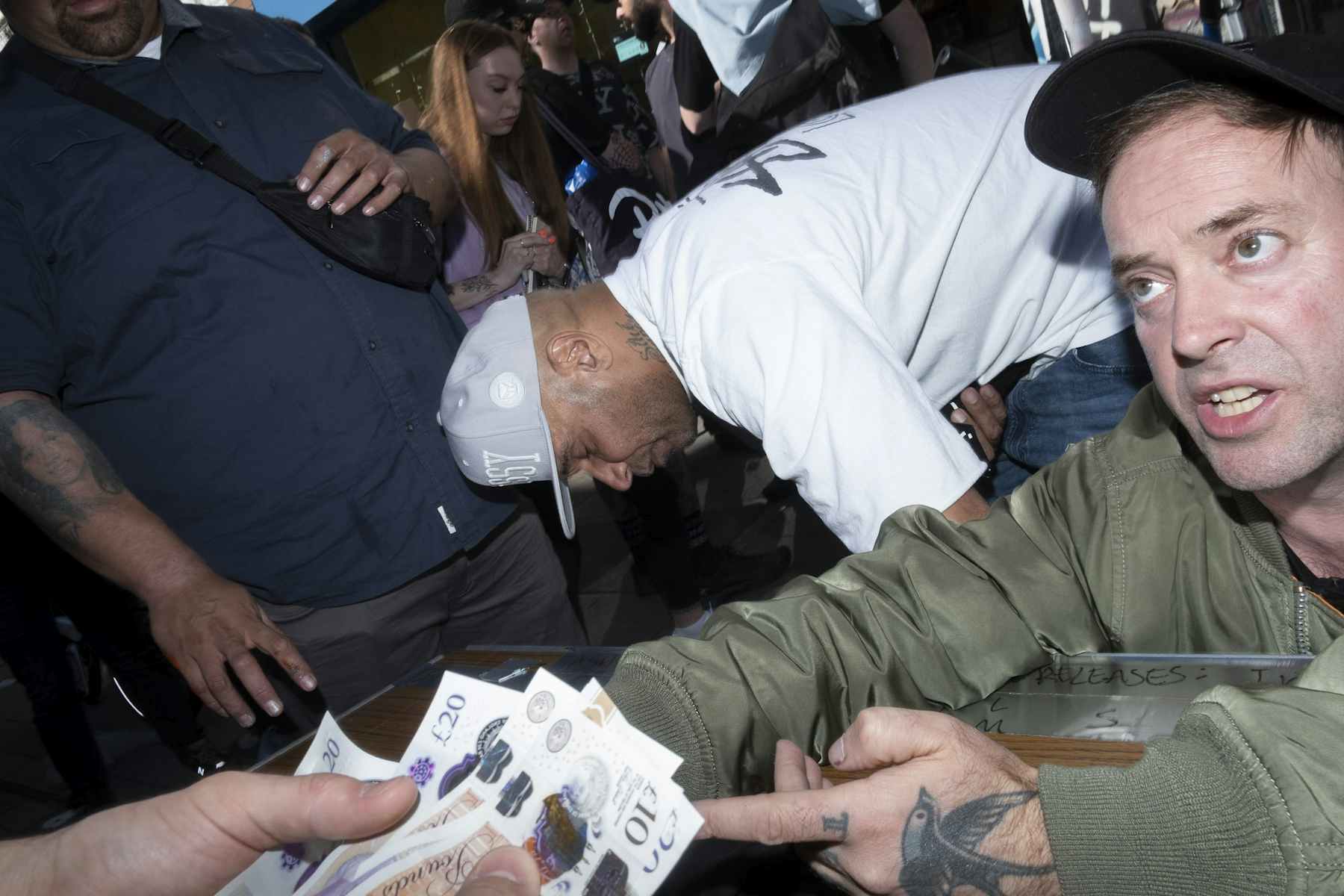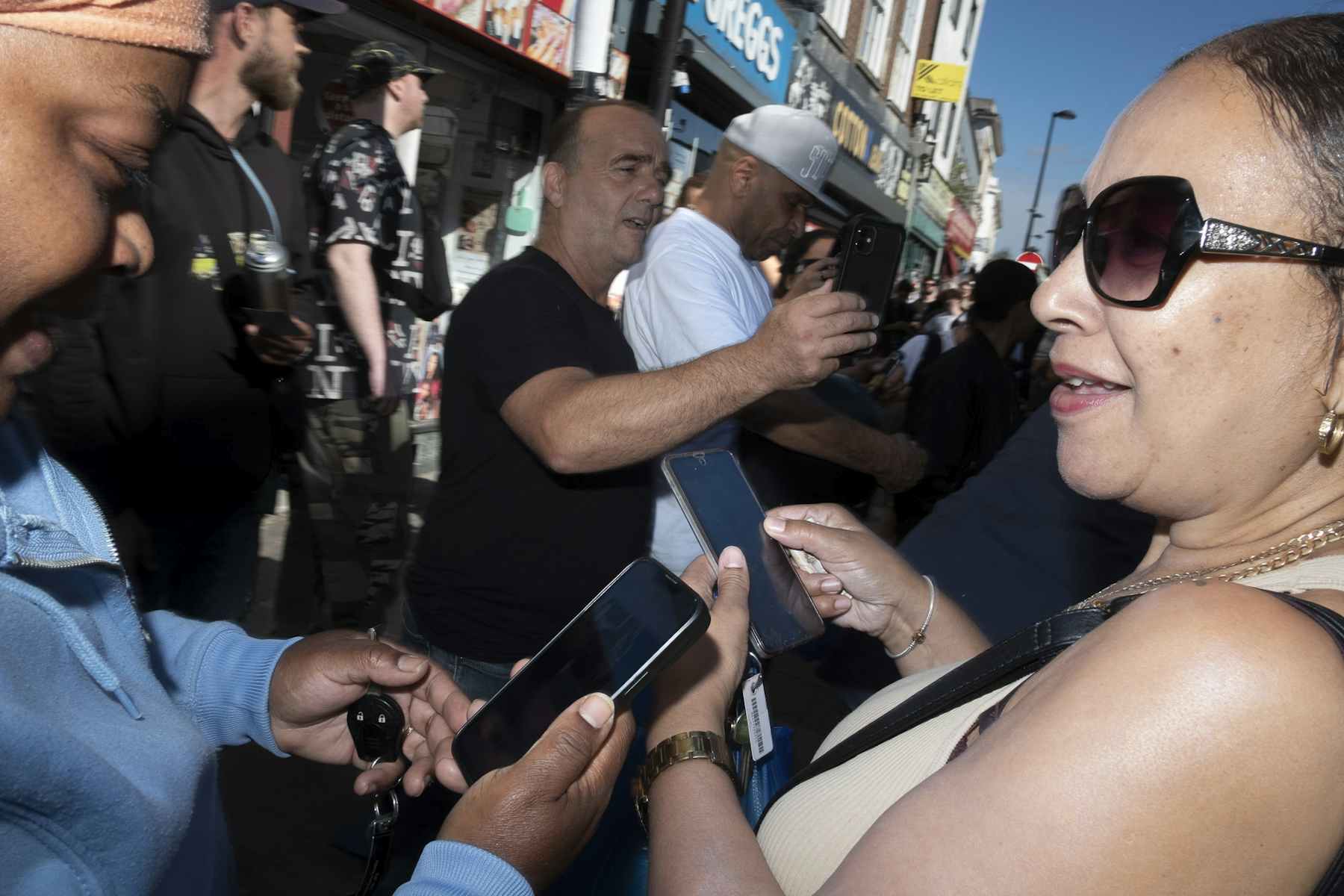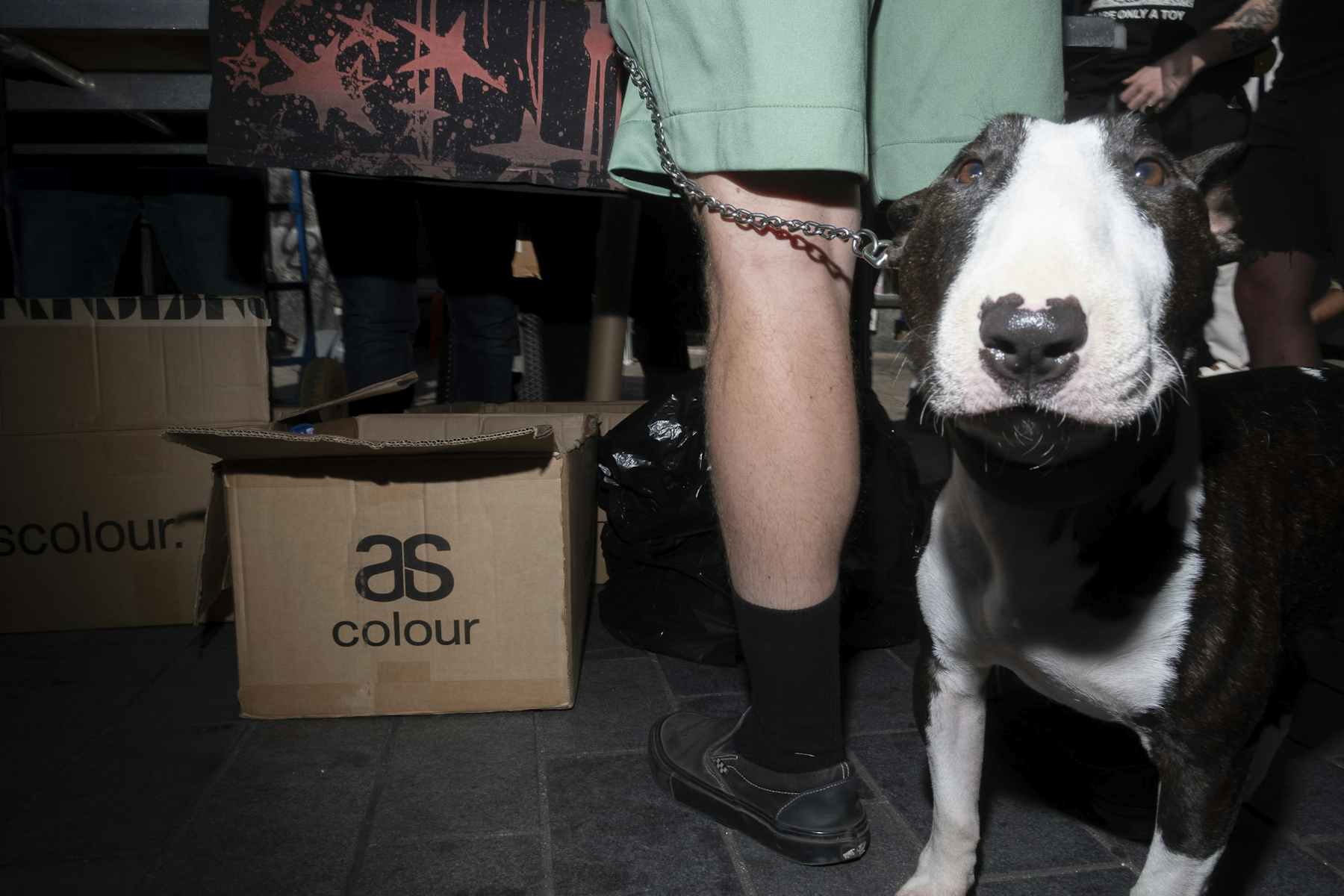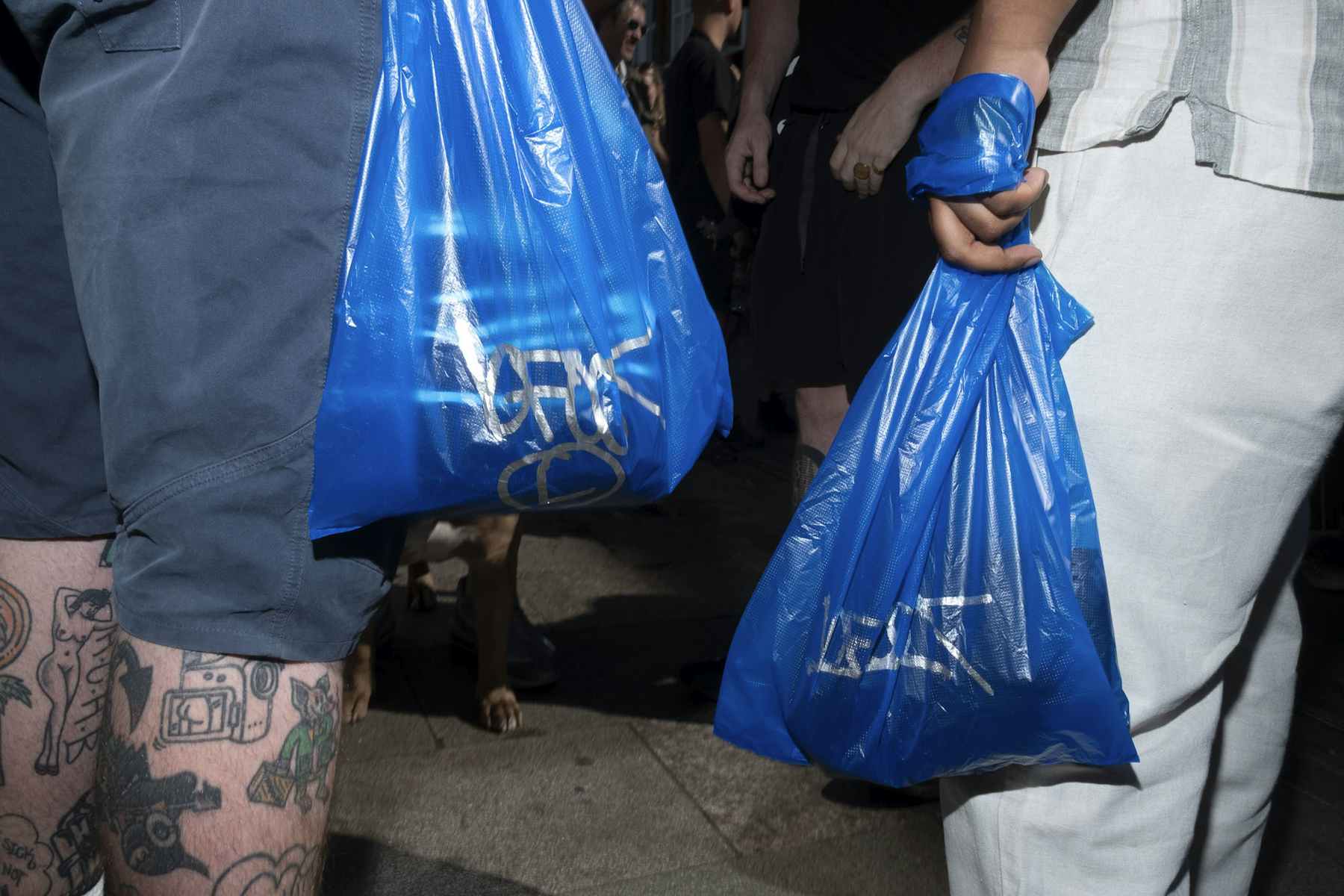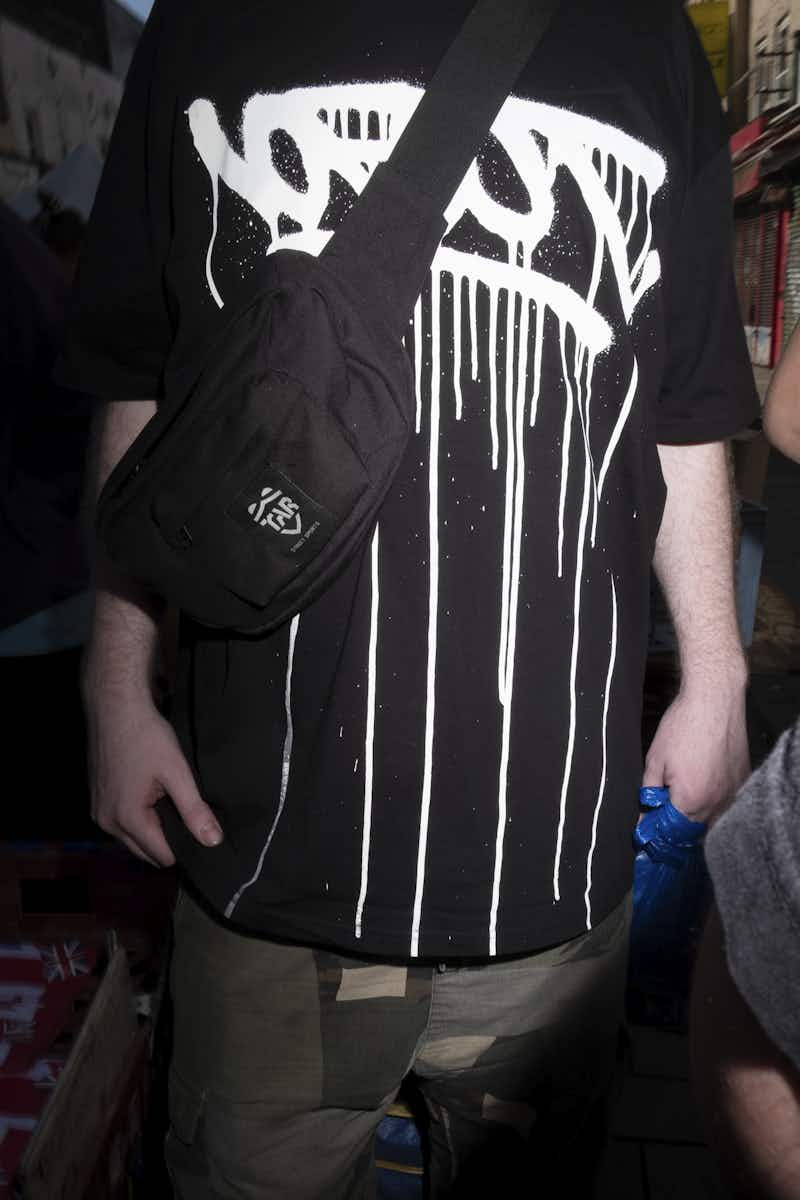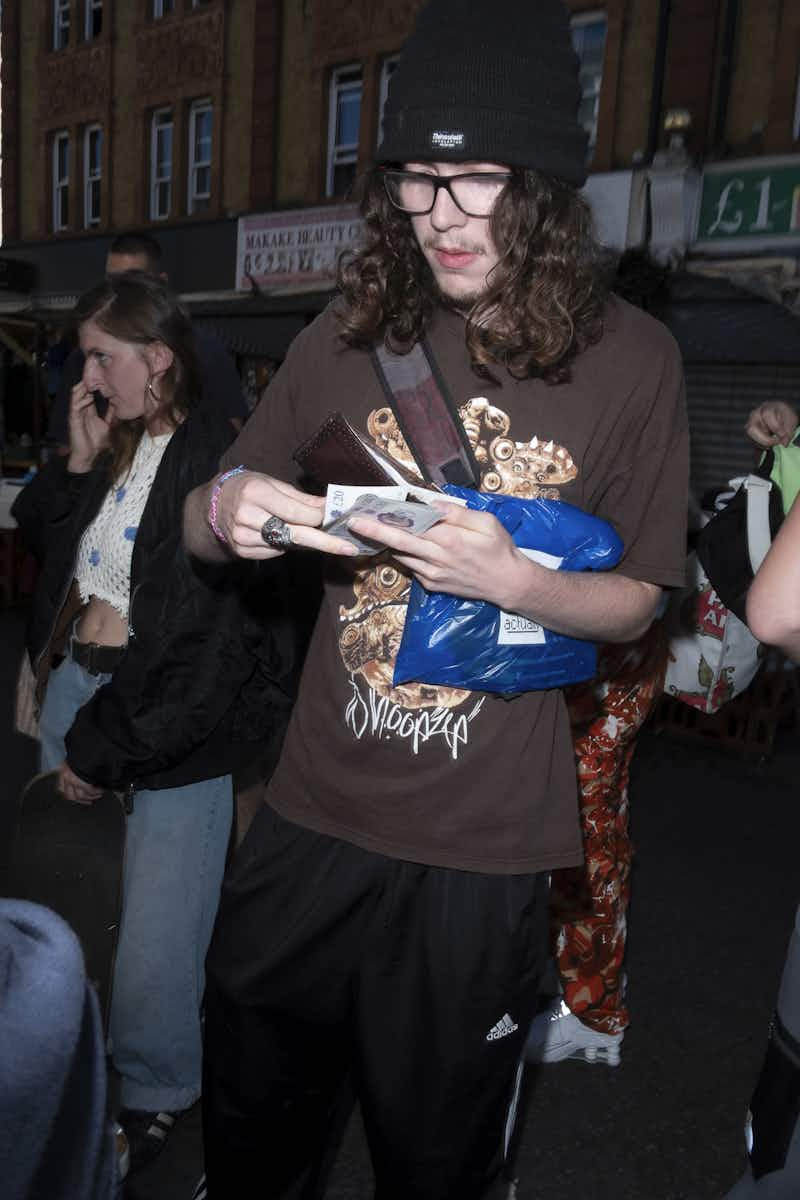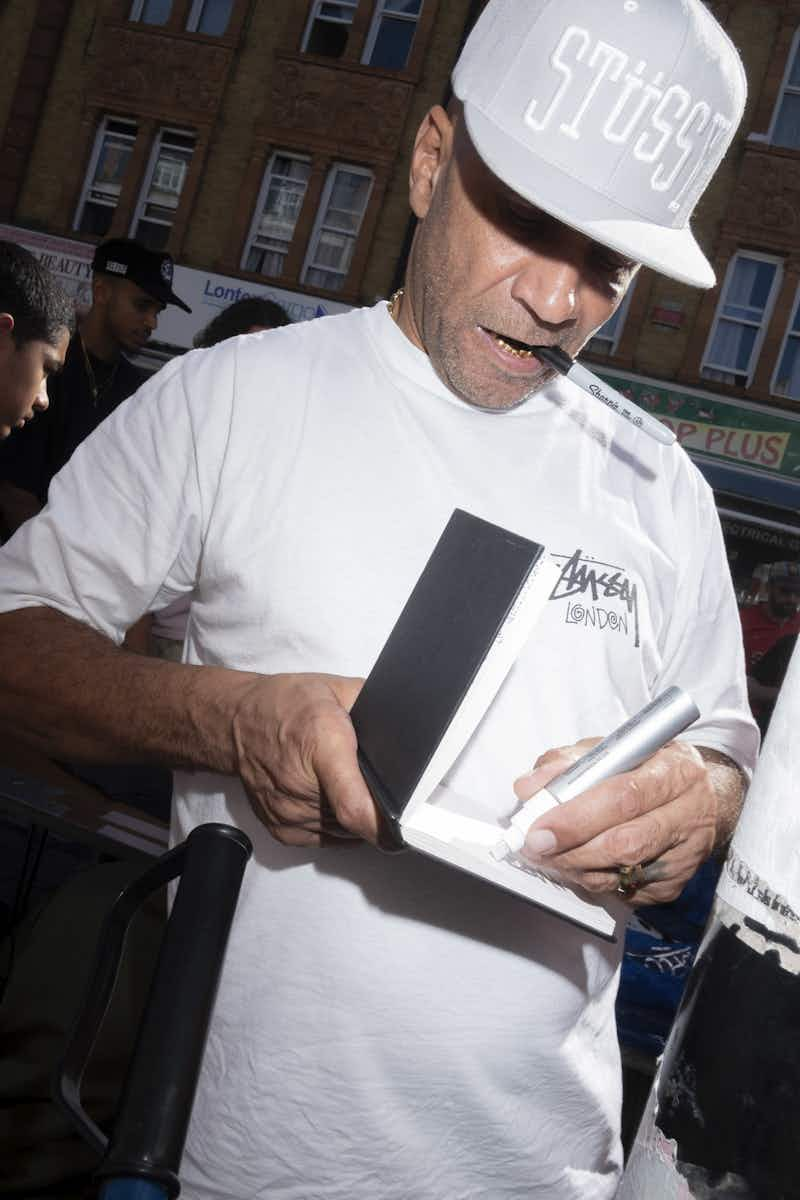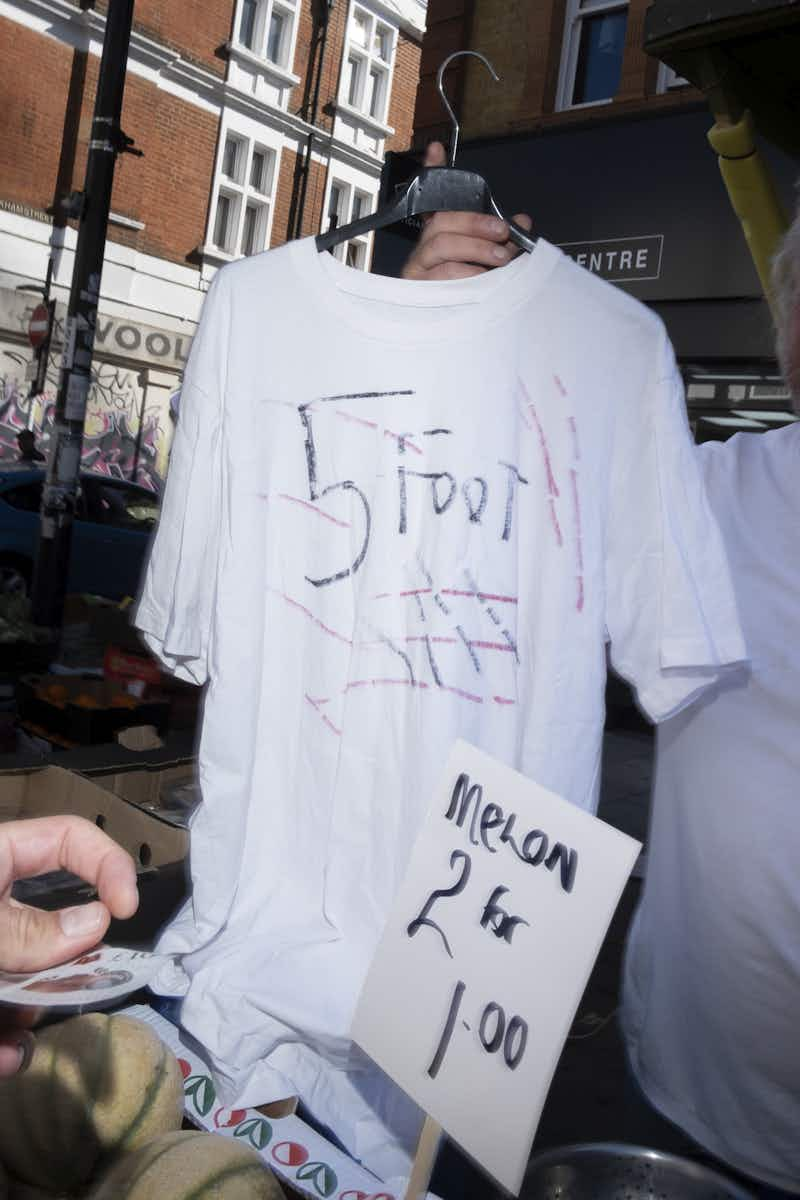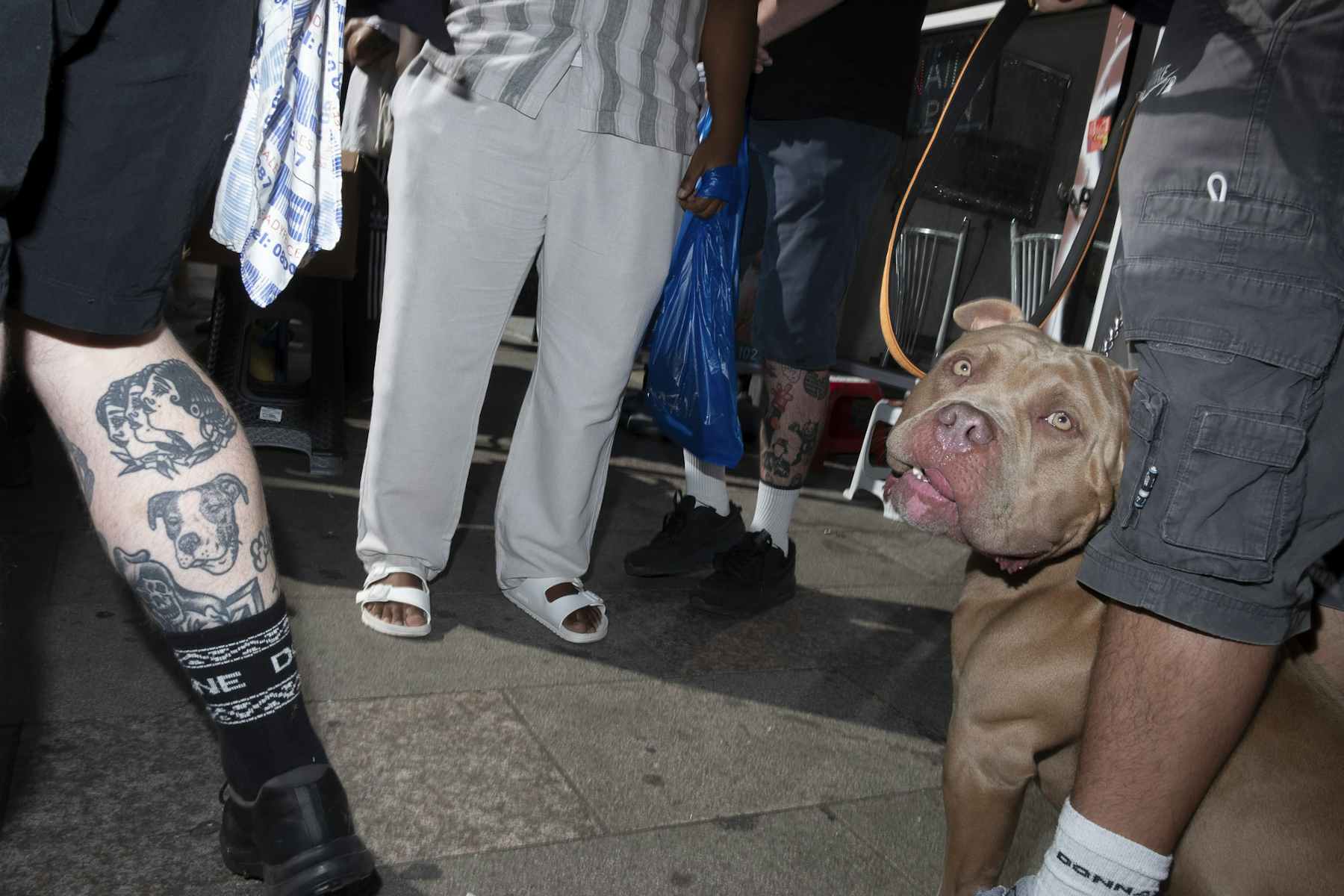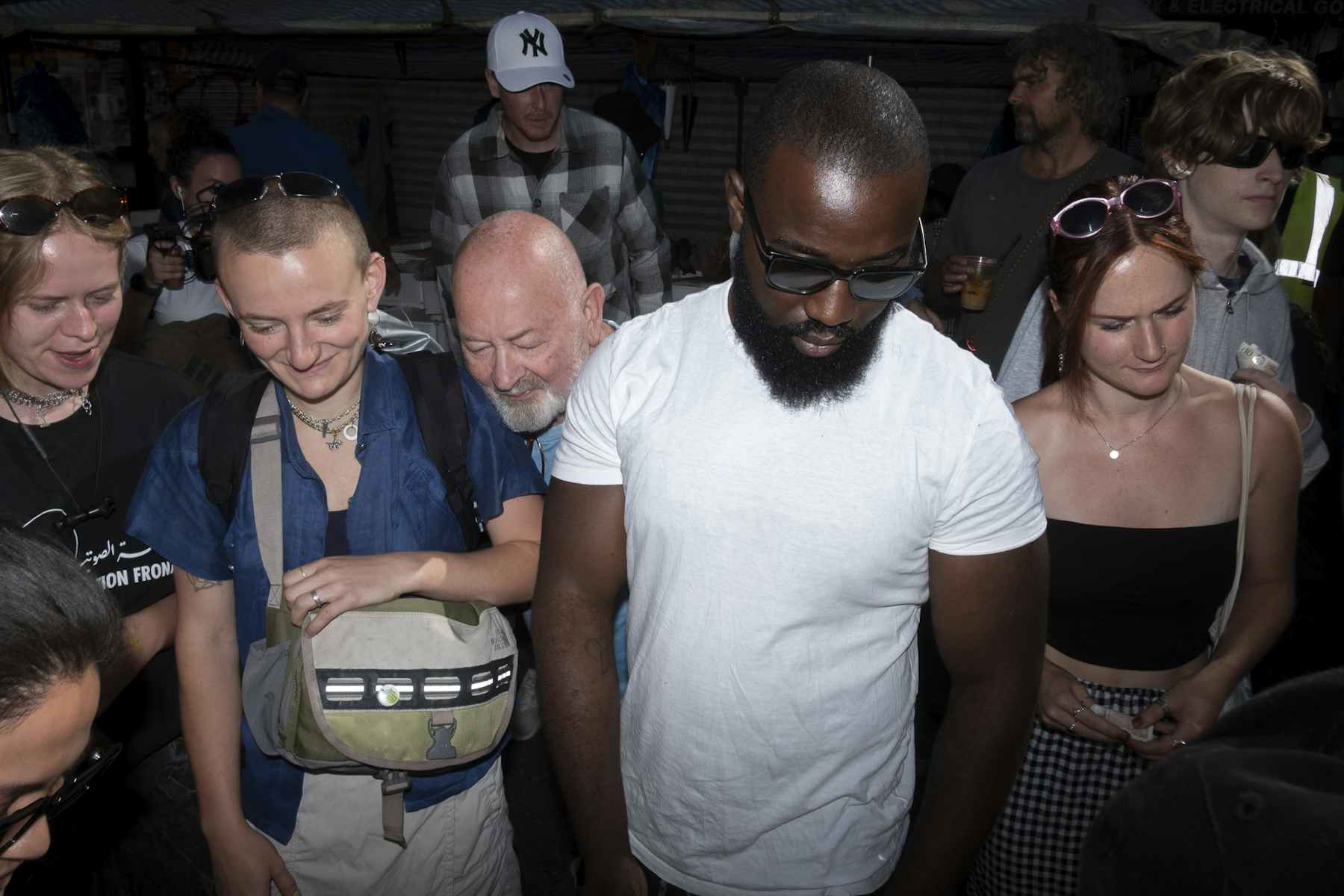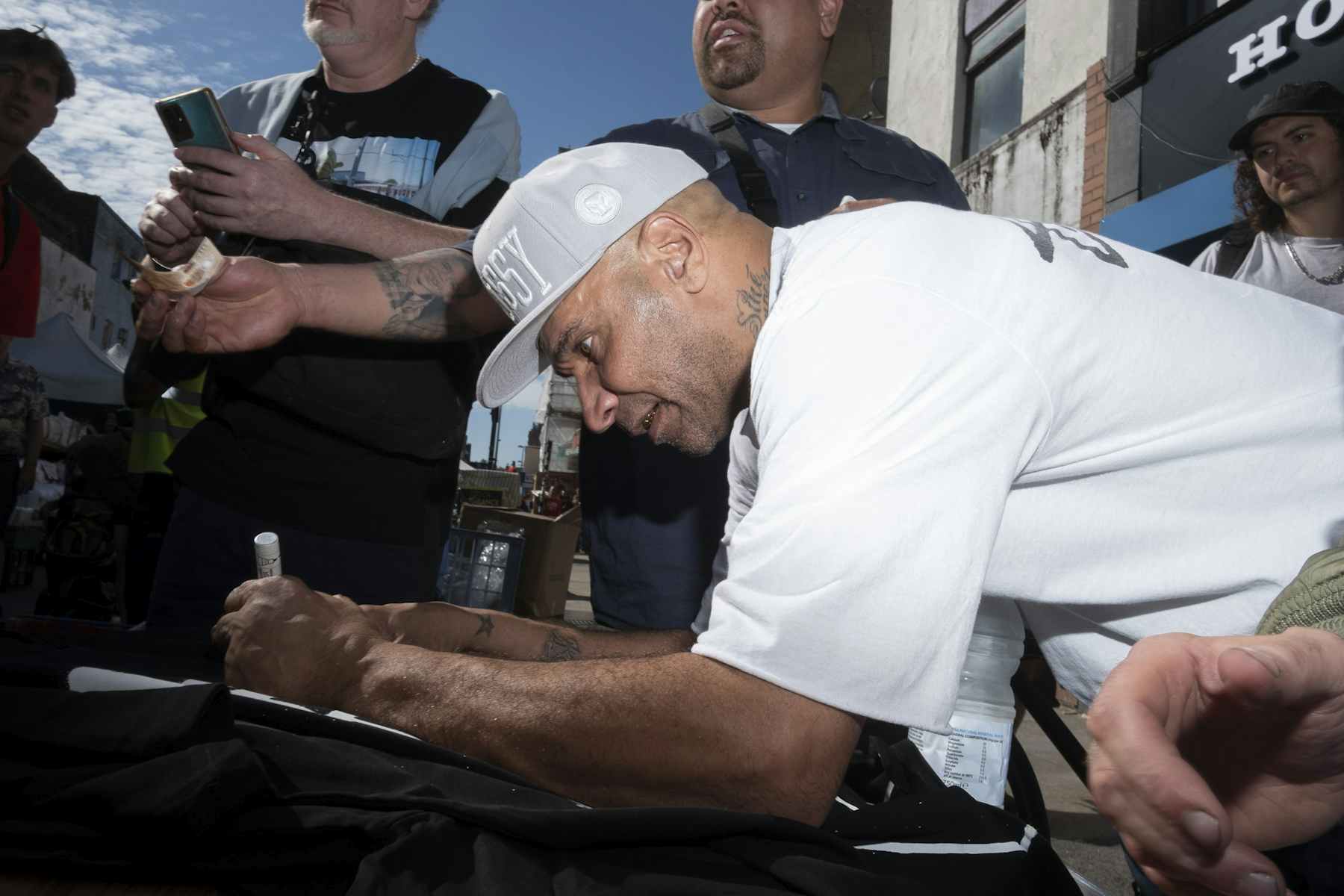 More like this