London
Music

The DIY darling's just released two new tracks. Listen here to see why all eyes are on him.
Music

The breakthrough Brooklyn rapper and his UK producer 808Melo discuss drill music as a global movement.
Style

A laundry list of collaborations – including an impressive new set with icons past, present and future to honour their milestone anniversary – and a fashion legacy rivalled by few.

Society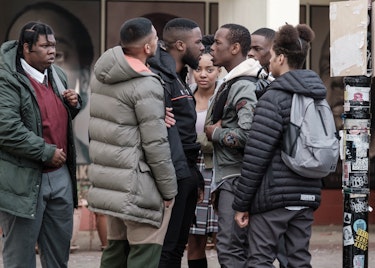 Despite being banned in cinemas, the box office success of Rapman's film proves the demand for authentic storytelling about inner-city struggles.
Life

In London's East End they've been building championship strongmen for 30 years. We go inside Muscleworks Gym (and come away feeling puny).