London
Culture
Photographer Alexander Coggin gets up close and personal with RuPaul and your favourite on-screen queens.
Life

The third instalment of a fictional story from the weekend starting with a yoga class and intentions, before a serious U-turn takes us further afield.

Society

Three twenty-something imams on race, religion and what it was like growing up in the aftermath of 9/11.

Life

An abandoned leisure centre, a hot, boxy, broken sauna and a bouncy castle - this is part two of a fictional weekend adventure.
Society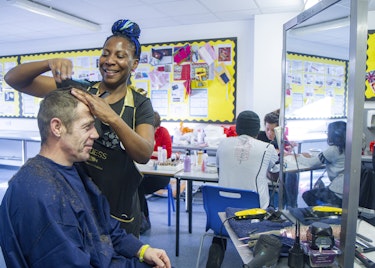 "The hardest conversation was with a father who had accepted his son being an addict on the streets. He was volunteering in the hope of seeing his son in the centre. He did see him, they shared a meal together and spent some time talking."