The artist making big paintings of small moments

Mattia Guarnera-MacCarthy's uncanny airbrushed paintings of muscular bodies and sweaty sportsmen have made him one of London's most exciting up and comers. Now, he's looking further afield.

Mattia Guarnera-MacCarthy, in the least cliché way possible, always knew he would turn out to be an artist. ​"I didn't know that would actually materialise into being a painter, but it's what I always wanted at least, starting from loving comics and manga as a kid," he says, Zooming in from the home he shares with his girlfriend in Brockley, South East London.
With a contemporary dancer mum and a dad who studied art at Camberwell College of Arts, it almost seemed inevitable that Mattia would end up at the same university. He graduated with a BA in painting in 2022.
Over the last few years, the 24-year-old has been busy creating large-scale, airbrushed paintings depicting, for the most part, high-octane sports scenes: a tennis player serving at high speed, a muscular (and naked) jockey riding a stallion to the finish line, a football player ripping her jersey over her head. Mattia's pieces share a video game-like realism, looking flat as if screen-printed. But lean in a little closer and you'll spot the intricate detail of his airbrush technique.
In June, he presented his work at New York's contemporary gallery The Hole, where you'll find the city's well-turned critics swigging champagne and keeping an eye out for the Next Big Thing. Then, in October, his work was presented at Frieze, as part of Harlesden High Street gallery's new wave of British artists. Next, he's got plans to go it alone, with a solo show on the cards for spring 2024.
"I think in my final year, I started treating myself as an artist as opposed to just a student," says Mattia, tugging at the zip on his knitted jumper. ​"So I got the ball rolling early and, since then, things have continued spiralling. I've blagged a lot of things!"
Having garnered a decent amount of attention from the right people, Mattia wants to transition away from his sports-related work, which he describes as ​"an analogy for life". In one of his paintings, It Is What It Is, a ball hits someone's face, blood splattering across the canvas. ​"It was about that ​'life goes on' mentality that has been instilled in me. It's a kind of stoicism," he says.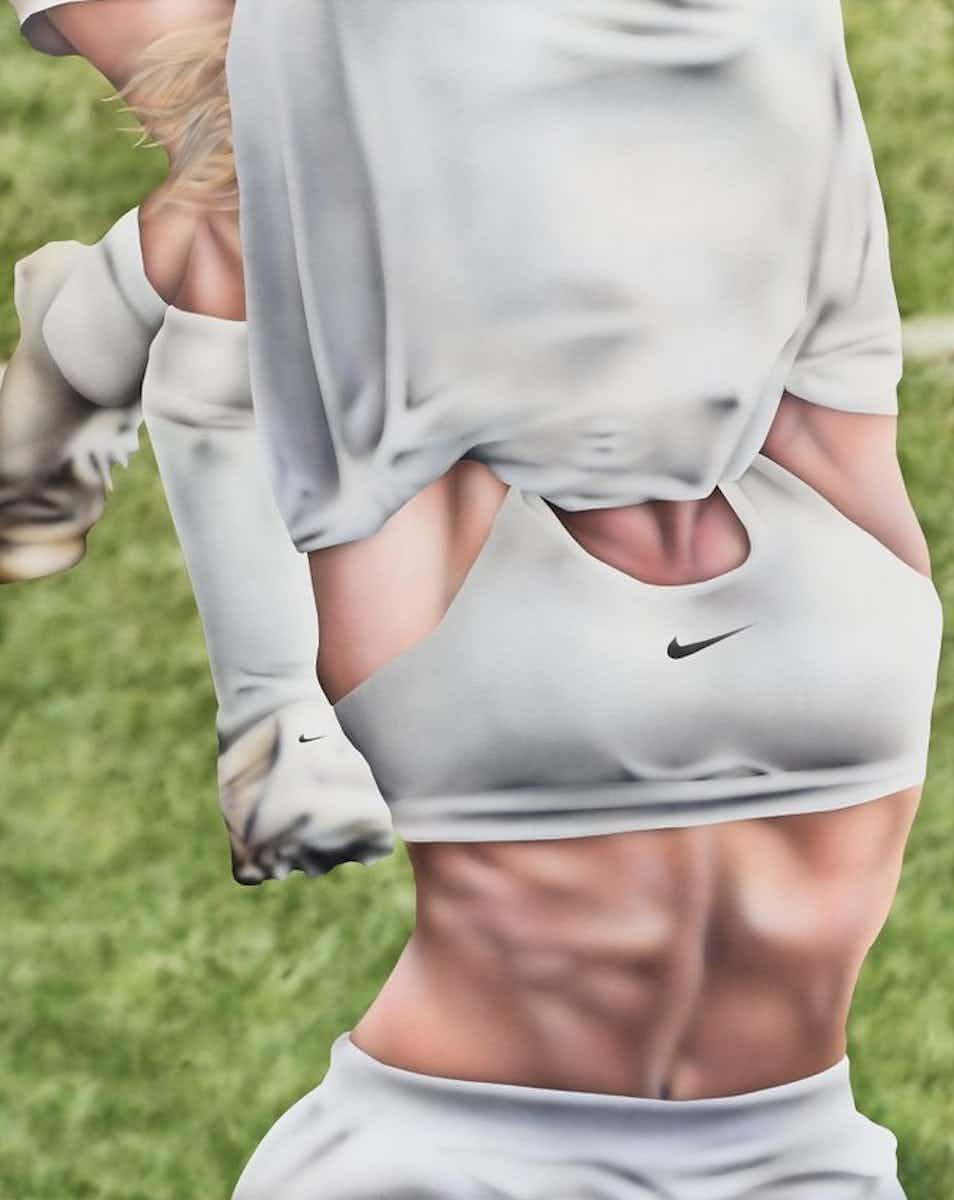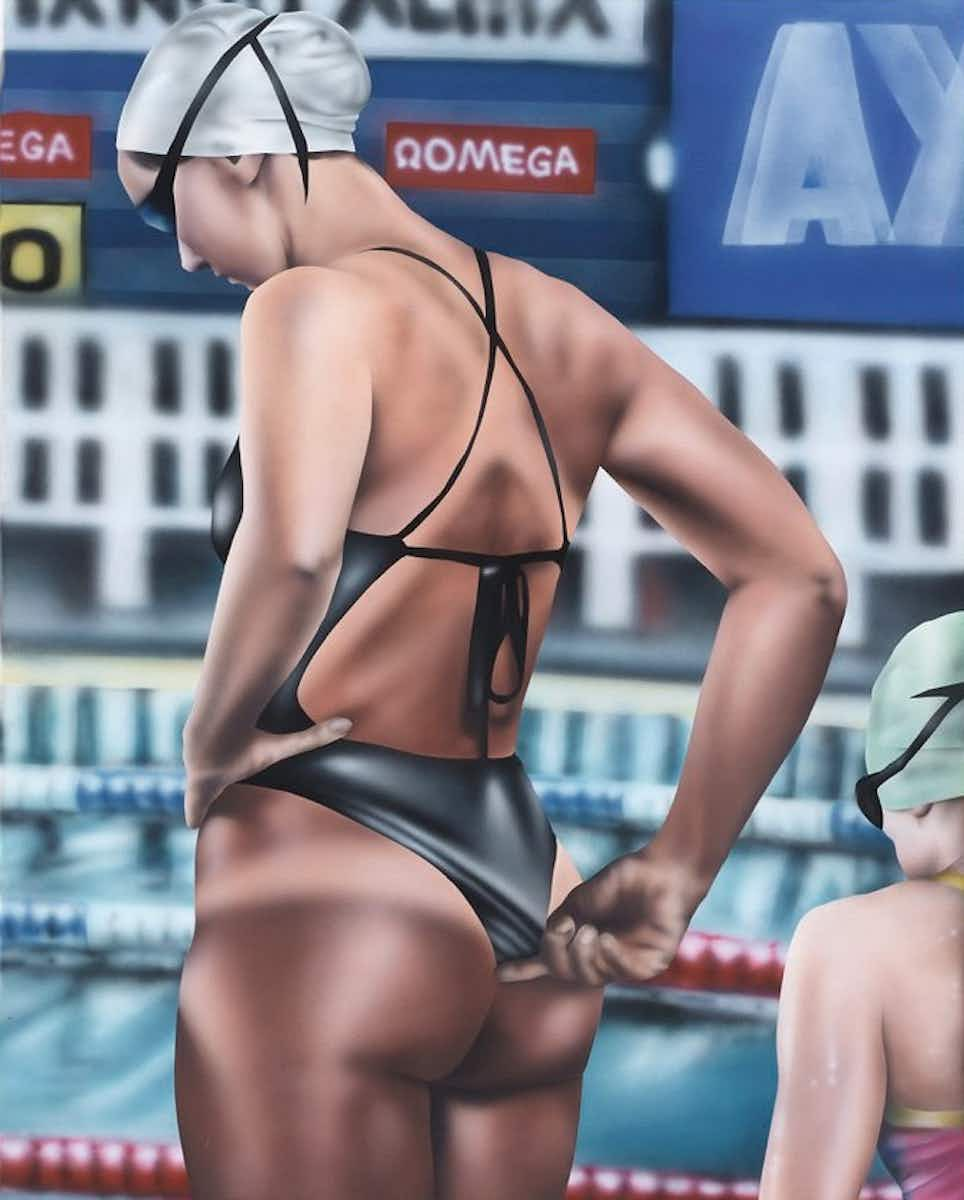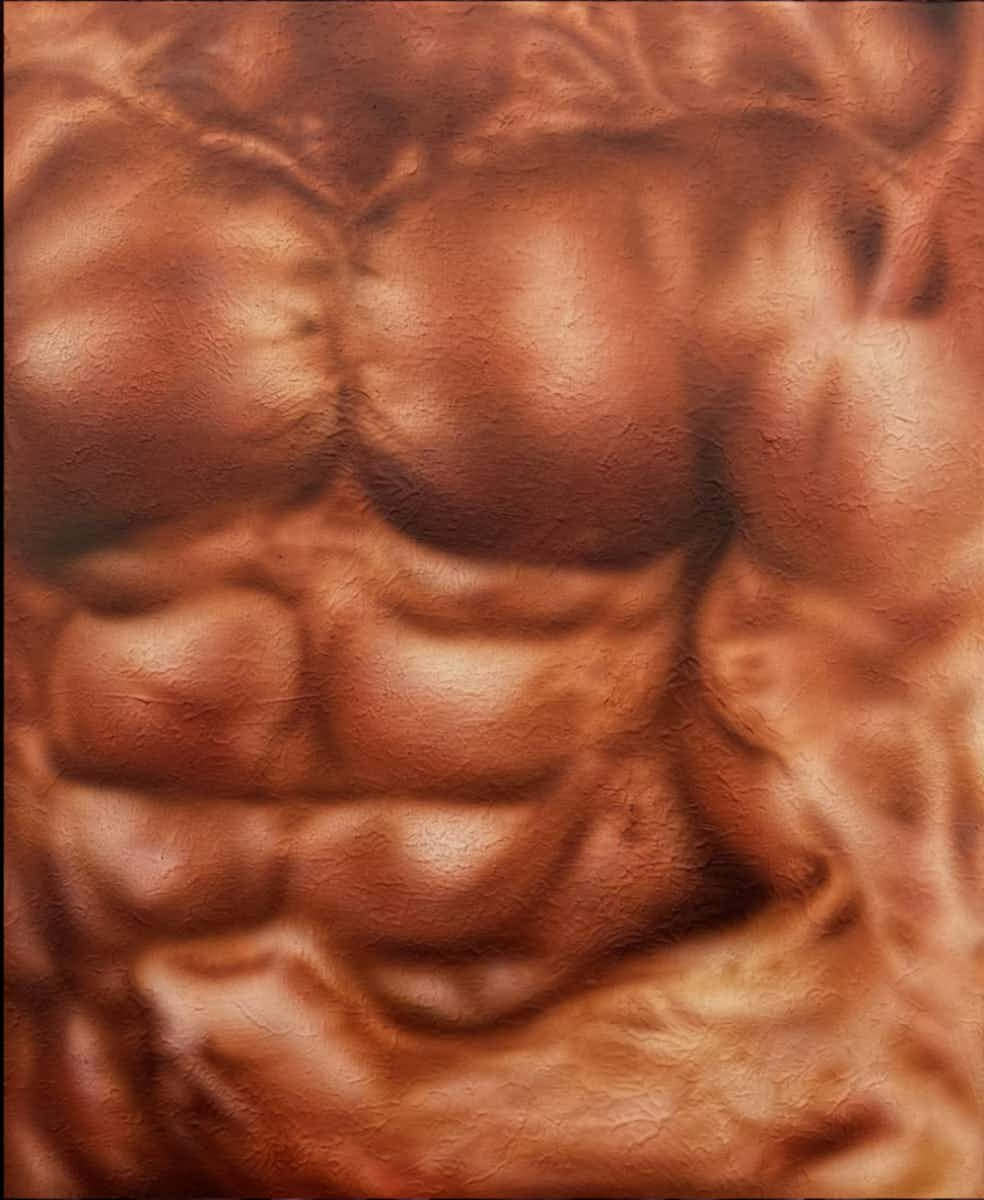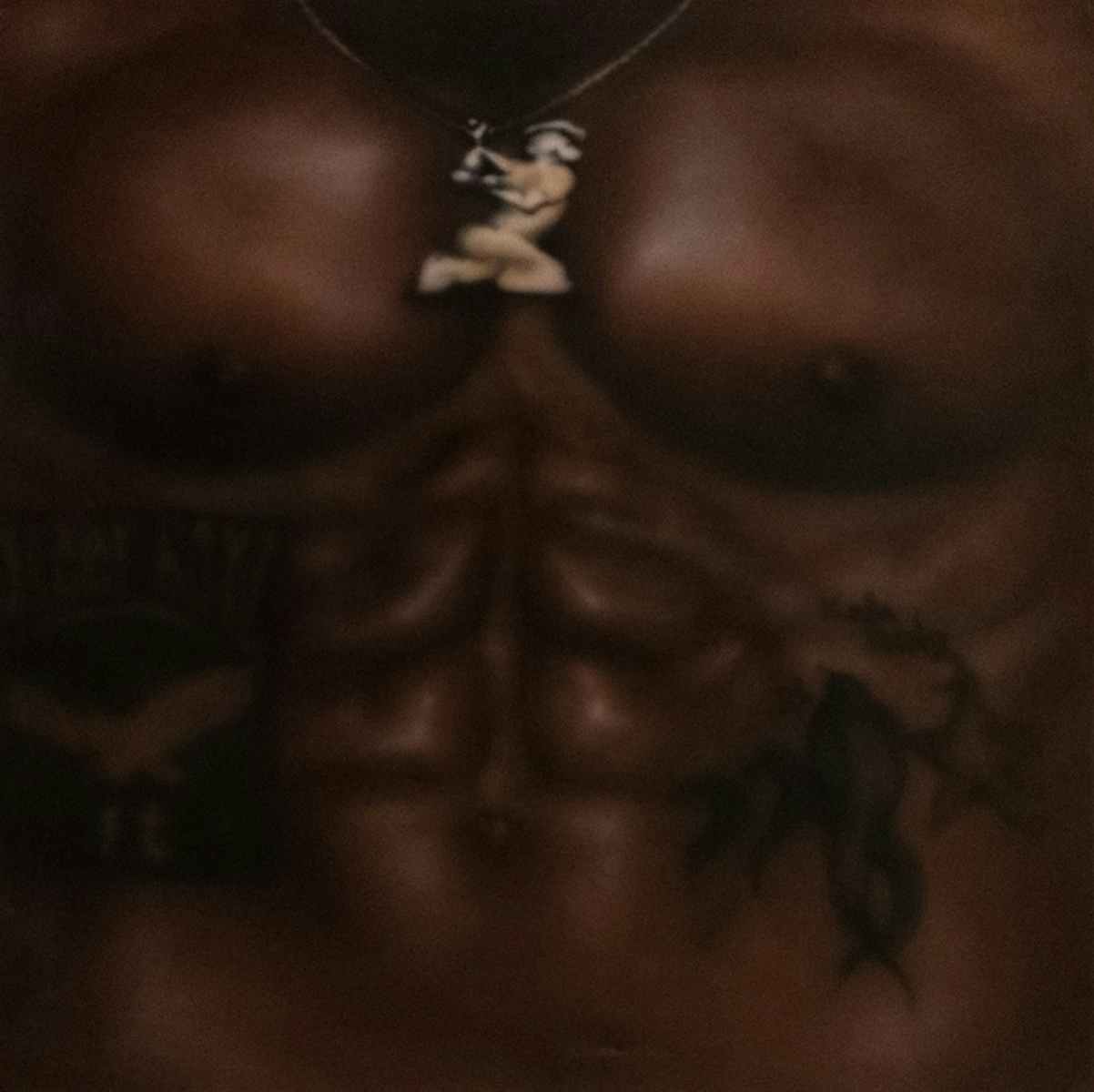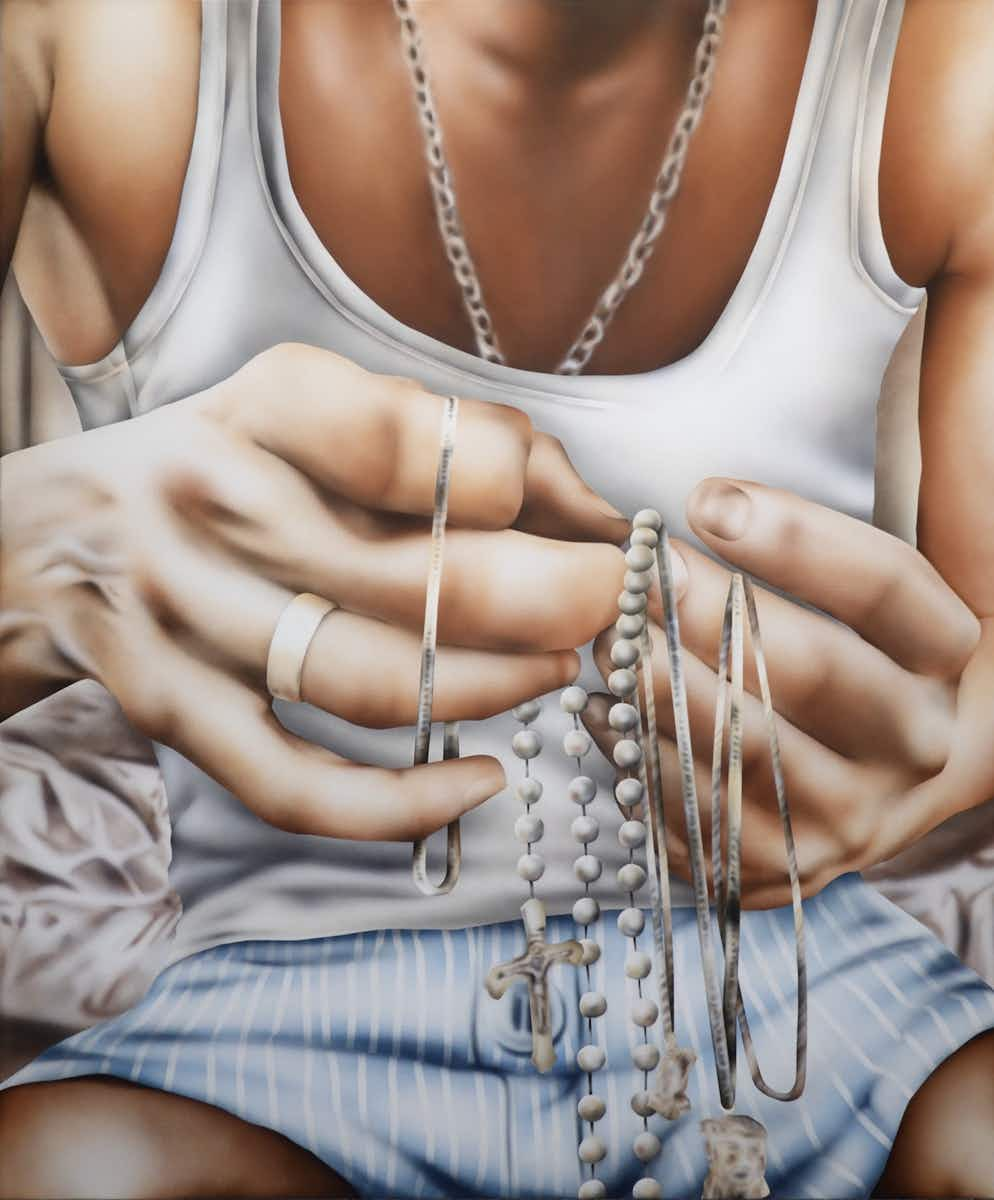 These days, Mattia is interested in small, mundane moments which he can capture and elevate through painting. ​"I'm now trying to find these moments in more subtle ways as I mature as a person. I'm trying to focus on wider culture, on images that feel relevant to me but also contain moments within them. It doesn't need to be super explicit."
He describes a new, unreleased painting of a man sagging his pants to reveal a pair of skull-printed boxers, his navel just exposed under a white T‑shirt. An ostensibly small gesture that nonetheless has an impact on the person making it, and the one watching them. There were elements of this in Mattia's sports paintings, like an Olympic diver pensively pulling out a wedgie before jumping into the water. A few seconds of suspended reality that can hold plenty of feeling.
Mattia didn't have the easiest time getting to this point, though. Born and raised in Peckham, South London, at 16, he was diagnosed with leukaemia. Missing out on lots of GCSE exams meant his options going forward were limited.
"I had art, photography and Spanish – I speak fluent Italian so that was kind of a given," he says, laughing. ​"It was just enough to get me through."
With a fully-fledged practice under his belt and a solo show coming up next year, Mattia finds his work deeply meditative. ​"I think that as artists, we're sometimes less in control of our work than we'd like to admit. And that's the goal in life: to be as in control of it as possible. It's about reaching that flow state.
"There's also a lot of self-gratification in making something. I have my biggest lows when I haven't painted for a week or two. Then, putting paint brush to canvas, something always comes out of it, which leads to more ideas."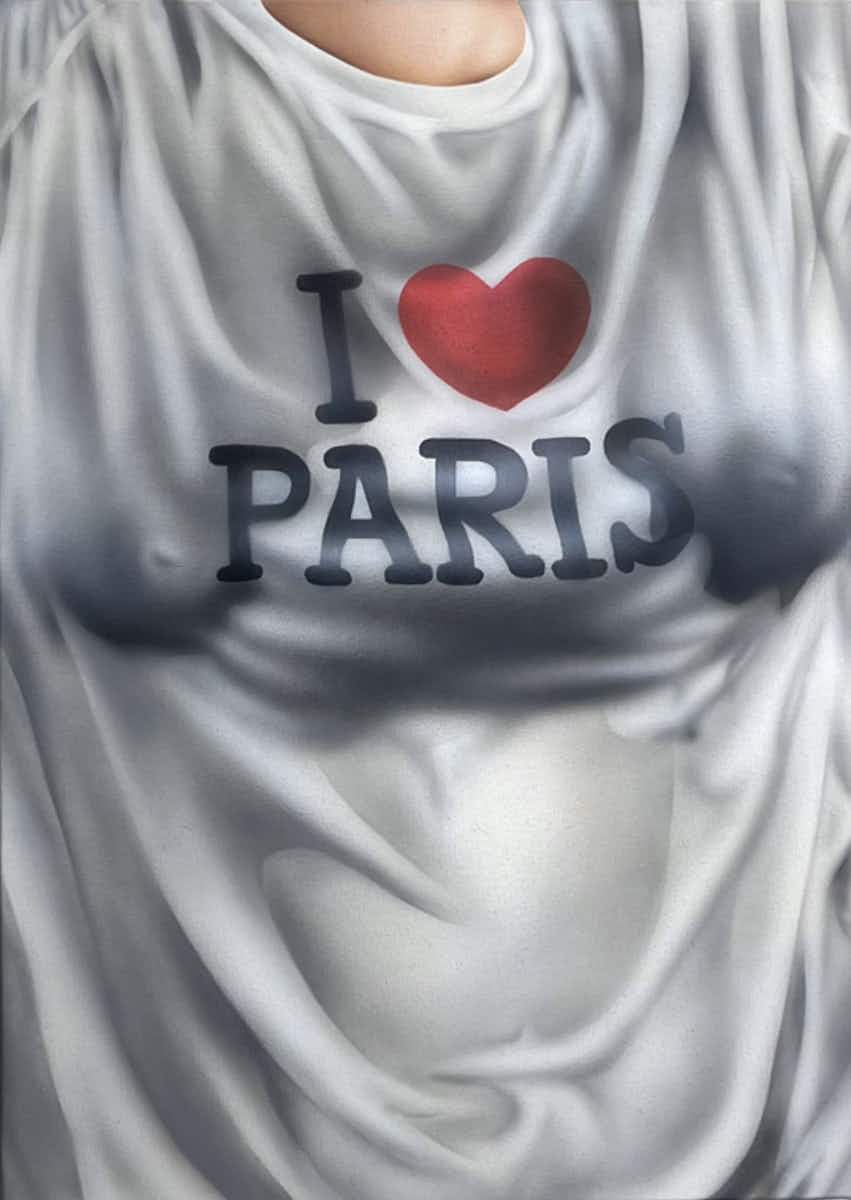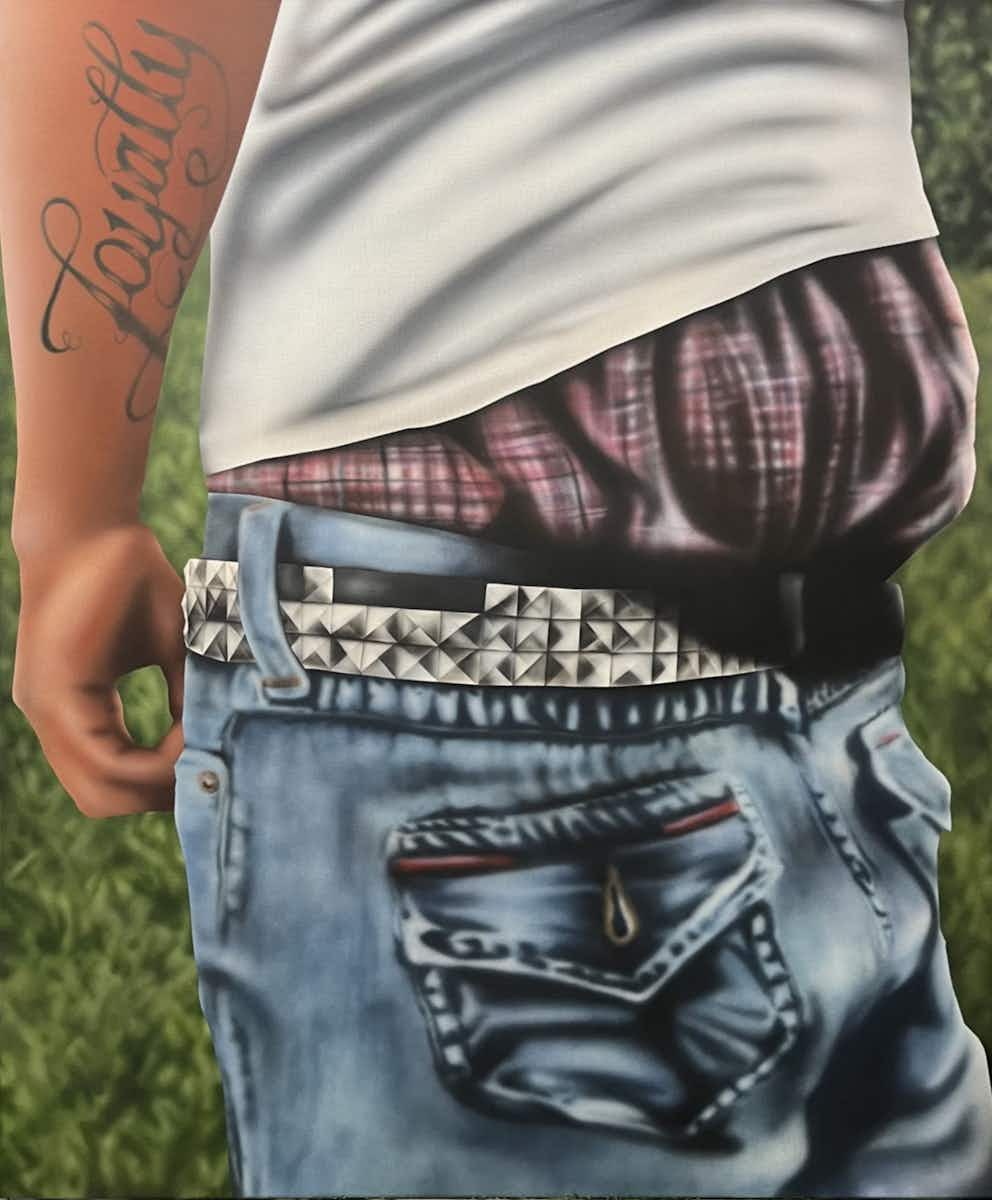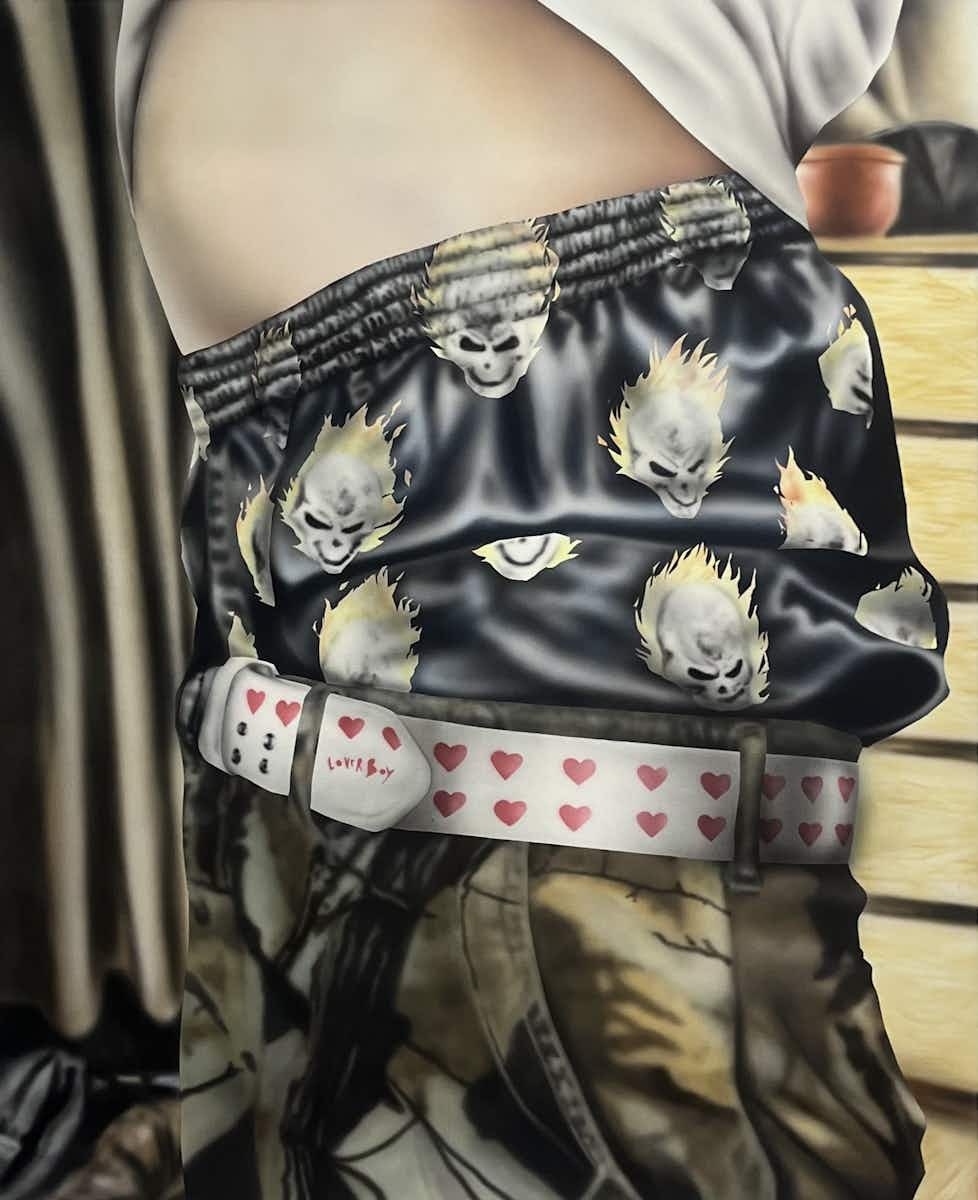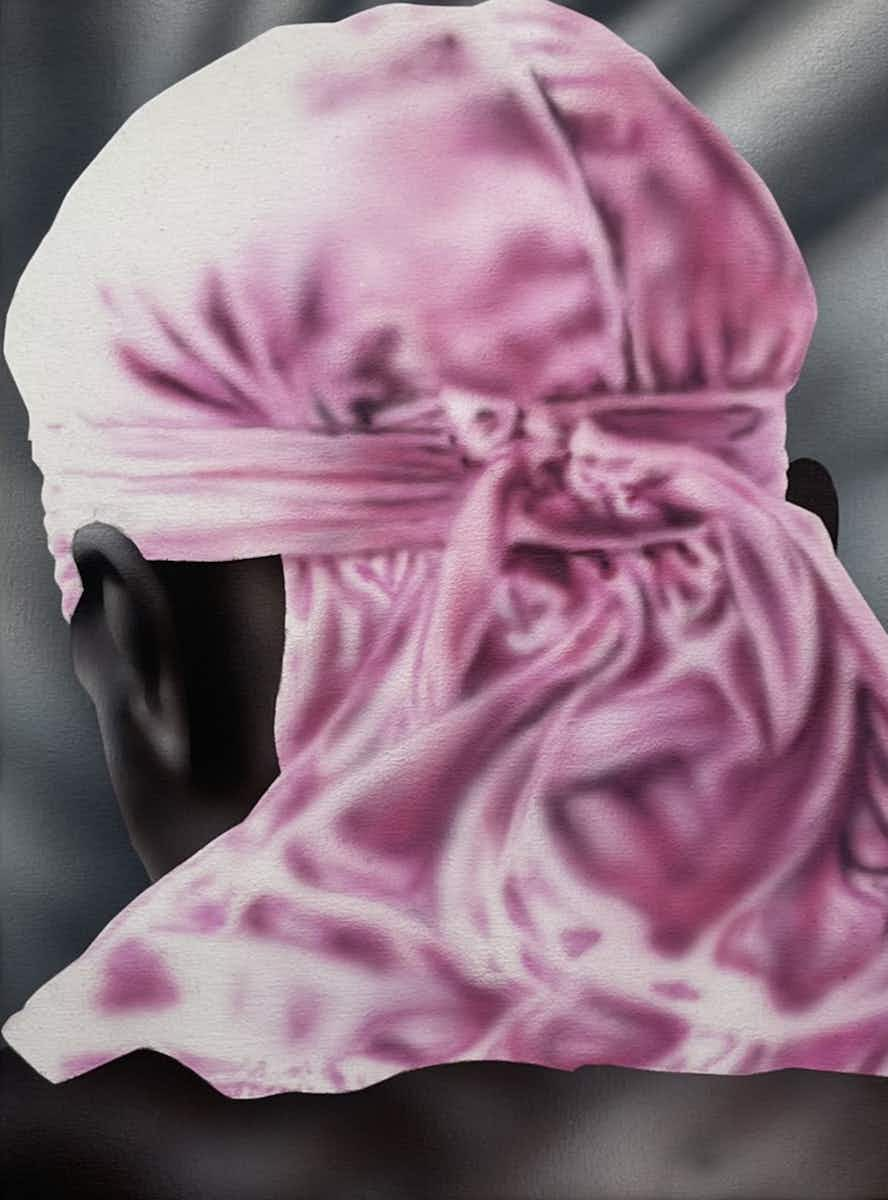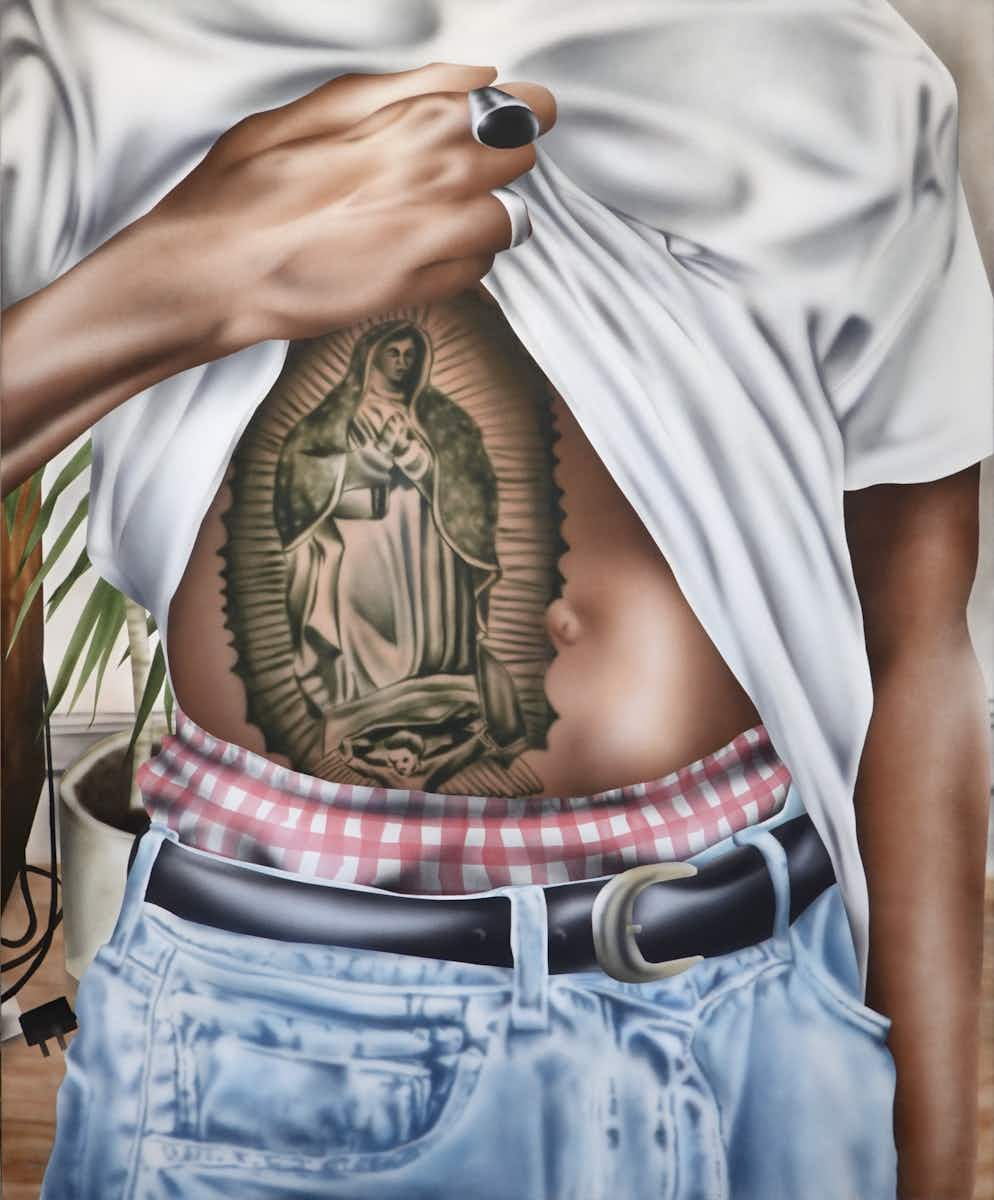 Just as well. Mattia's work has amassed enough interest that he's had to turn a few exhibition opportunities down, preferring to focus instead on putting work together for his solo show and expanding the scope of his previous paintings. There's also an element of Mattia rallying against a ​"soft" type of art in favour of more maximalist, masculine paintings that celebrate small moments without feeling cloying.
"I'm trying to romanticise life in general, to be honest," says Mattia, whose dad sadly passed just weeks ago. ​"That kind of highlighted that life can be bleak and it shattered a lot of different realities I had. I'm so far from depression and having a bad outlook on life, though, because of the little, intricate beauty I can find in the ordinary."
If anything, painting sports scenes allowed Mattia to engage with the emotions he was depicting from a distance. Now, he's ready for a close-up. ​"I'm trying to look at myself and look deeply at my own reality," he concludes, ​"which is a massive aspiration. Lightning only strikes once sometimes – or twice. I'm just trying to play with this stuff."


More like this