Art
Culture

Guts Gallery have tackled the nationwide closure of galleries by setting up an online Instagram exhibition instead, featuring 38 emerging British artists who will be sharing their work over the coming weeks. Here, seven of them weigh in.
Music

To coincide with the release of their new track El Vals De La Piedra, out this week, we asked the satanic-tinged reggaeton trio to curate the capital's top DIY spots.
Culture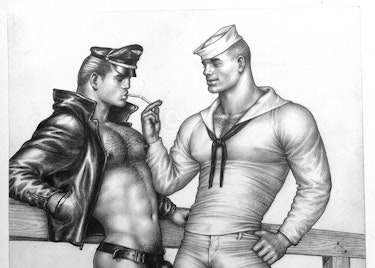 Homoerotica's late, radical master arrives in London for the first time, in the year of his centennial. His partner, Durk Dehner, talks to us about the fascinating life of the subversive artist who helped liberate gays in the 20th century.
Audio
Volume 4 Issue 003: The American artist talks terror, trauma and America's inability to reckon with itself with Acyde and Tremaine Emory.