Wait, is Addison Rae cool now?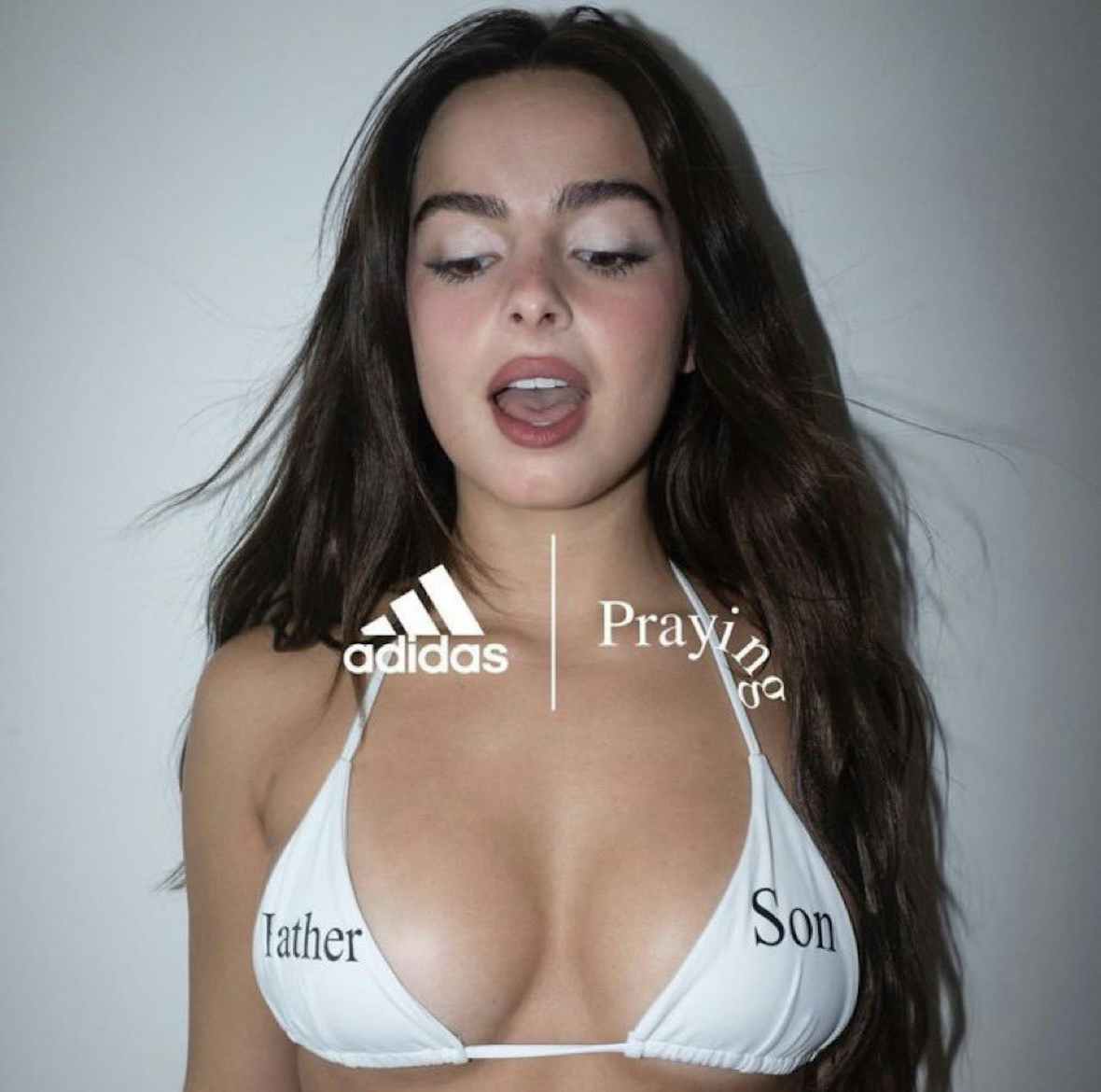 Thanks to music leaks and Praying ads, it seems like everyone's becoming Addison Rae stans – *gasp* – unironically. Oh, how the tables have turned.
It started about a month ago. We were all scrolling through TikTok, minding our own business, when we noticed a new sound had infiltrated the algorithm. ​"My neck? To die for /​My legs? To die for /​This ah-ah sex? To die for," sang airy vocals over pure pop synths. Whose ​"ah-ah sex", exactly? None other than Addison Rae, the 21-year-old TikTok dancer turned brief Kourtney Kardashian bestie turned pop star, actor and celeb about town.

Granted, Rae's aptly titled 2 Die 4 originally went viral as a joke. A leaked track, TikTok users mistook the lyric ​"This boom-boom bass to die for" for ​"This pum pum is to die for" and, understandably, had some questions about why she was using the Jamaican slang phrase to describe her thoroughly Caucasian vagina. But nevertheless, each time the song's catchy chorus popped up on our feeds, its power grew. By the time Rae cleared up the issue by posting the real lyrics on Twitter, we were already humming it in the shower. Charli XCX called the song ​"ART", Shygirl danced to it with LSDXOXO before playing to a sold-out crowd at Berghain and DJ Jake de Glanville begged for a club remix.

"They aren't even guilty pleasures anymore, they're just good," proclaimed de Glanville. Sure enough, more people soon began taking to social media to announce that they were now stanning Addison – get this – unironically. Another leak of more unreleased music sealed the deal, as each track's sweet but sexy bubblegum vibe made people wonder whether she could, to quote multiple tweets, ​"save pop". In the TikTok turnaround of the (albeit short) decade, Rae had transformed from an oft-ridiculed influencer to a potential pop superstar, endorsed by some of the industry's most interesting artists. Cult New York DJ Goth Jafar even included Addison's unreleased I Got It Bad in her slamming techno FACE mix. It's official: Addison Rae is now maybe, possibly, genuinely quite cool.

Go ahead and say it. ​"Addison Rae has always been cool! I've stanned her from the beginning!" That may well be true. She is the fourth most popular TikToker with 88.6 million followers, after all. But let's not get carried away and revise history.

Since 2020, Rae has consistently been one of the most-watched creators on the platform, but with all those eyeballs come extra scrutiny. She's come under fire for both blackfishing and appropriating TikTok dance content made by Black creators, particularly after she performed said viral dances on The Tonight Show with Jimmy Fallon in 2021. She's been ridiculed for not knowing that South Korea is in Asia and scolded for partying during the pandemic. Her outfits have been ripped apart, her celebrity friendships questioned (coincidentally, Rae and Kourtney Kardashian became super close around the release of Netflix's He's All That, in which they both try out acting). For every follower, it seemed, there was at least one hater.

But now, Rae is involved in a scandal that actually kind of earns her some cool points. As the face of a collab between It-girl brand Praying and adidas, she uploaded a pic of her wearing one the former's staple pieces, the ​"Holy Trinity" bikini, which covers up your modesty with ​"Father, Son, Holy Spirit" on the boobs and crotch. Devout Christians were livid. She was accused of ​"sexualising a whole religion" with that ​"blasphemous" bikini, in widespread backlash. Both Rae and Praying deleted the image last week, but she doesn't seem too phased by the whole ordeal. Over the weekend, the TikToker posted an Insta story of her sporting another Praying cult classic, the ​"God's Favorite" shoulder bag.

Spicy, eh? Rae now joins a long list of musicians who have offended Christianity, including but not limited to Madonna, Lady Gaga, John Lennon and even born again Kanye West. Does that make Addison Rae a musical genius? Probably not. But it does make her a little less squeaky clean than her line of almost-Barbie dolls would have you believe.

Unfortunately, if you're waiting with bated breath for those leaked songs to officially drop, it's time to let out a disappointed sigh. Last Thursday, Rae tweeted that she ​"would've never let [the songs] see the light of day" – an error of judgement, if you ask fans (and record label execs, who are probably crying into their picantes while looking at the millions of plays the leaks have online). But she does seem quite busy with photoshoots and luxe holidays at the moment. We don't blame her, to be honest.

For now, let's just marvel at Rae's quick transformation from controversy-adjacent influencer to bubblegum antichrist It Girl. All it took was some boom-boom bass, a bikini and a dream.

More like this