Adelayo Adedayo's arresting performance

It's all kicking off in new BBC series The Responder. The East London actor tells us why the Liverpool-set drama is a must-see cop show with a difference.

The Responder is a gritty police drama that… No, wait, come back.
For sure, TV shows about cops and robbers (and dealers and terrorists and serial killers and bent officers called ​"H" and rumpled, divorced ​'tecs battling an opioid crisis and their own vape addiction) are all over the shop. They were (until recently) all over the big screen, too.
But The Responder is different. For one thing, the five-part BBC series is written by ex-officer and debut screenwriter Tony Schumacher. He's a man with more than a little experience on Britain's inner-city frontline under his utility belt. The Scouser was a first responder on the streets of Liverpool for 11 years. It was a brutalising experience that caused a nervous breakdown, followed by homelessness and, eventually, a return to the streets as a night-shift taxi-driver.
Basically, the guy knows what he's talking – and writing – about.
It's those dramatic credentials that appealed to Adelayo Adedayo. The East London actor plays a 23-year-old rookie partnered with Martin Freeman's battered, frazzled, time-served copper Chris Carson. After making his name in comedy (with The Office), it's another astonishing dramatic performance from Freeman (see also: 2019's gripping true-crime ITV mini-series A Confession).
Adedayo, too, is brilliant as the harried but dogged Rachel Hargreaves, especially when she's dragged into a conflicting corruption investigation of Carson. Ask the 33-year-old what it was that made her want to take the role (at a time when, let's face it, public faith in the police is hardly solid), she says: ​"I think – no, not I think, I know: it's really human.
"I remember reading the first episode and just laughing – but then being like, oh, should I be laughing?" Adedayo continues. ​"This is a bit dark, a bit painful and a little bit funny. And I think that it's very representative of life, in my opinion."
Freeman's un-PC PC gives as good as he gets, going toe-to-toe with teenage junkies, drug gangs and sketchy squat ravers. Adedayo's character struggles to keep up and is already on the back foot, as her Warrington accent betrays her as a ​"woolly back" with no street-cred on Merseyside.
Hargreaves is nonetheless up for it. In the second episode, after following Carson into a derelict property in which an aggy party is kicking off, she ends up in a fight.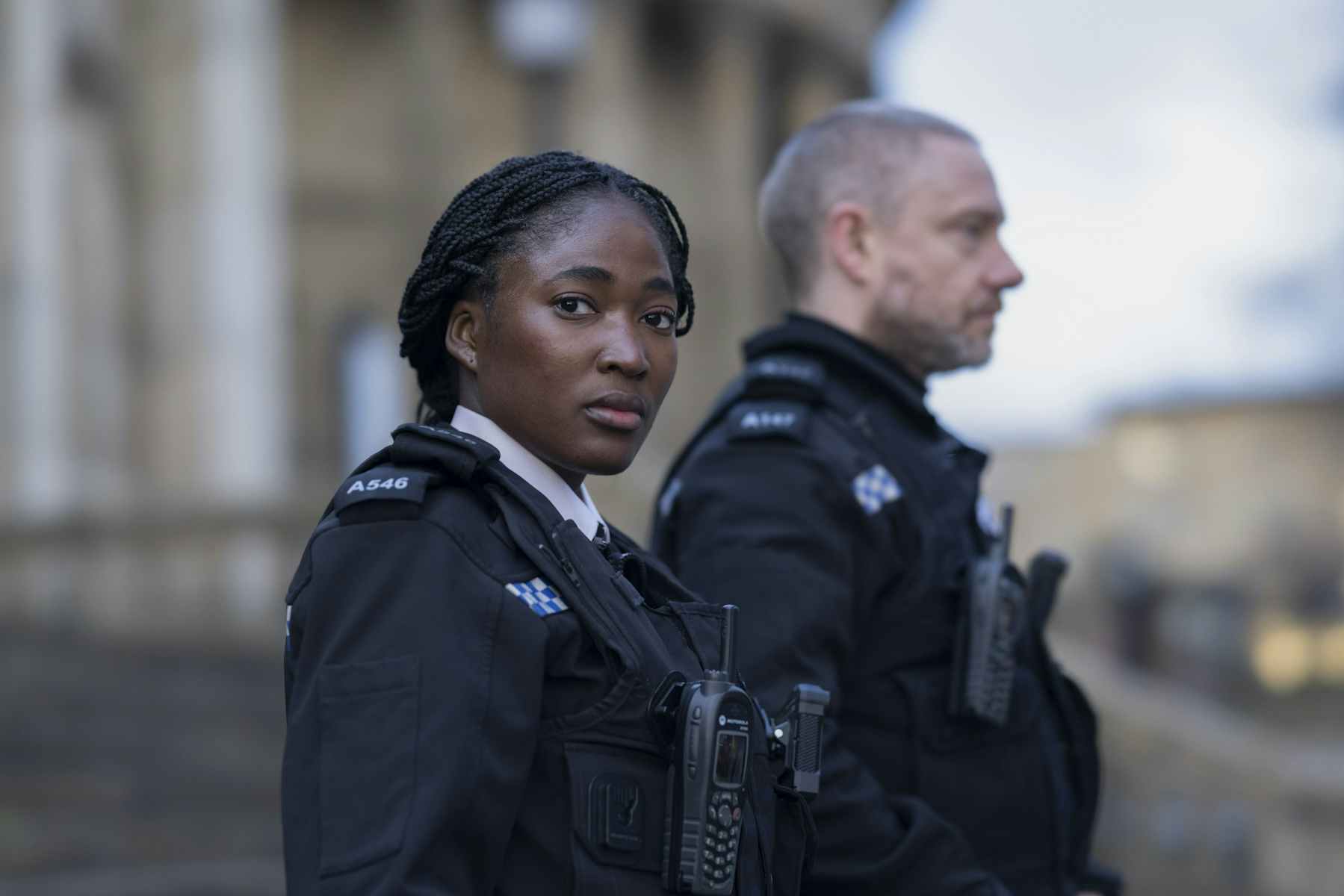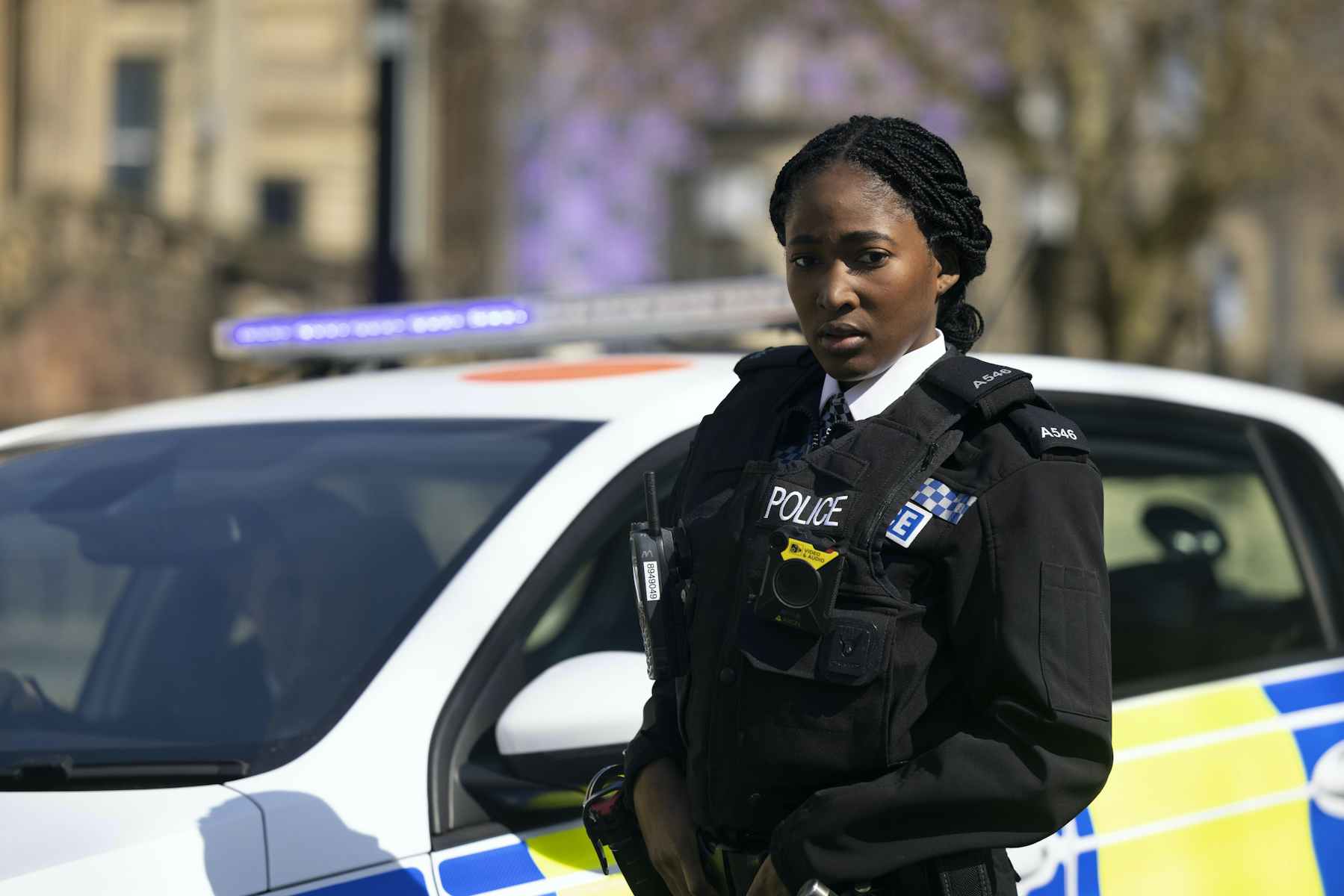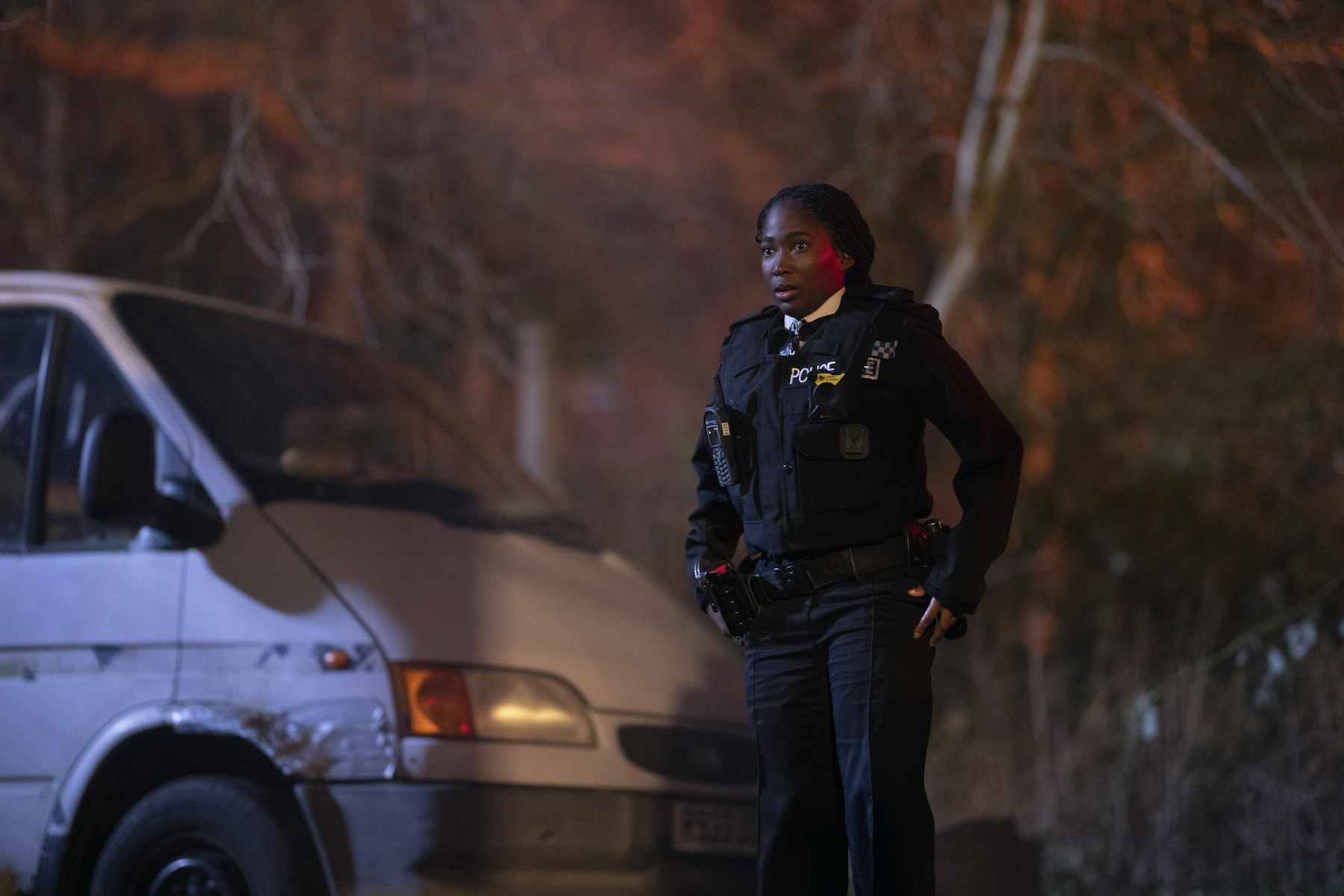 "We just went for it," she remembers of a scene filmed in an otherwise deserted Liverpool during November 2020's lockdown #2. ​"The next day me and the director of photography, our bodies were just broken, because he was following my movements. I felt like I'd been to the gym for five hours or something."
Growing up in Canning Town, Adedayo (day)dreamed of acting.
"I'm an only child and I would literally walk around the house, creating scenarios out loud, with different accents, acting against myself. It's the idea of being able to step into another mind or life and explore that. Yeah, man, I just think acting's beautiful!" she beams down the Zoom from her home in Dagenham, six miles east of where she was raised.
Familial expectations, though, nudged her in another direction.
"I'm Nigerian and my mum really wanted me to be a lawyer. And actually, I kind of did as well at the time. When I was at uni, or still at sixth form, and I was doing my acting jobs on the side, it was fine [because they were] not interfering with anything. But [after university] it was like: ​'No, I'm not going to go to law school, I'm going to be an actor.' That was quite a big deal."
Adedayo already had a foot in the door: while at sixth form she attended Identity School of Acting, the now Brixton-based drama school founded by Femi Oguns in 2003.
"I was in on Saturdays. I was there for about three months and then I signed to their agency. That's how I got The Bill," she says of her first professional role, booked in 2007 when she was 18. ​"Literally the last day of filming for The Bill, I had to race back so that I could get to prom in time!"
At Identity, Adedayo was peers with quite the class of future stars, including Letitia Wright, John Boyega and her close friend Malachi Kirby. Even though she didn't stint on her studies, completing her law degree at London's Brunel University (she got a 2:1), acting was, at last, definitely her path.
She landed parts in Skins ("the second generation and it was huge") and the lead in BBC Three teen comedy Some Girls, which ran for three series between 2012 and 2014, interspersing that TV work with plays at London's Royal Court, Young Vic and Lyric Hammersmith theatres.
And now, having begun her professional career in a cop show, she's in another, albeit a very different one. But still: police dramas, they're everywhere, and so is quality telly. So why should readers watch The Responder?
"Because it's not the cop show that you think it is – at all," Adedayo says firmly. ​"It's funny. It's refreshing. It's heartbreaking. And it's beautiful."
The Responder starts on BBC1 tonight and is then available as a boxset on iPlayer


More like this