The radical artist channelling Donna Haraway and psychosexuality through painting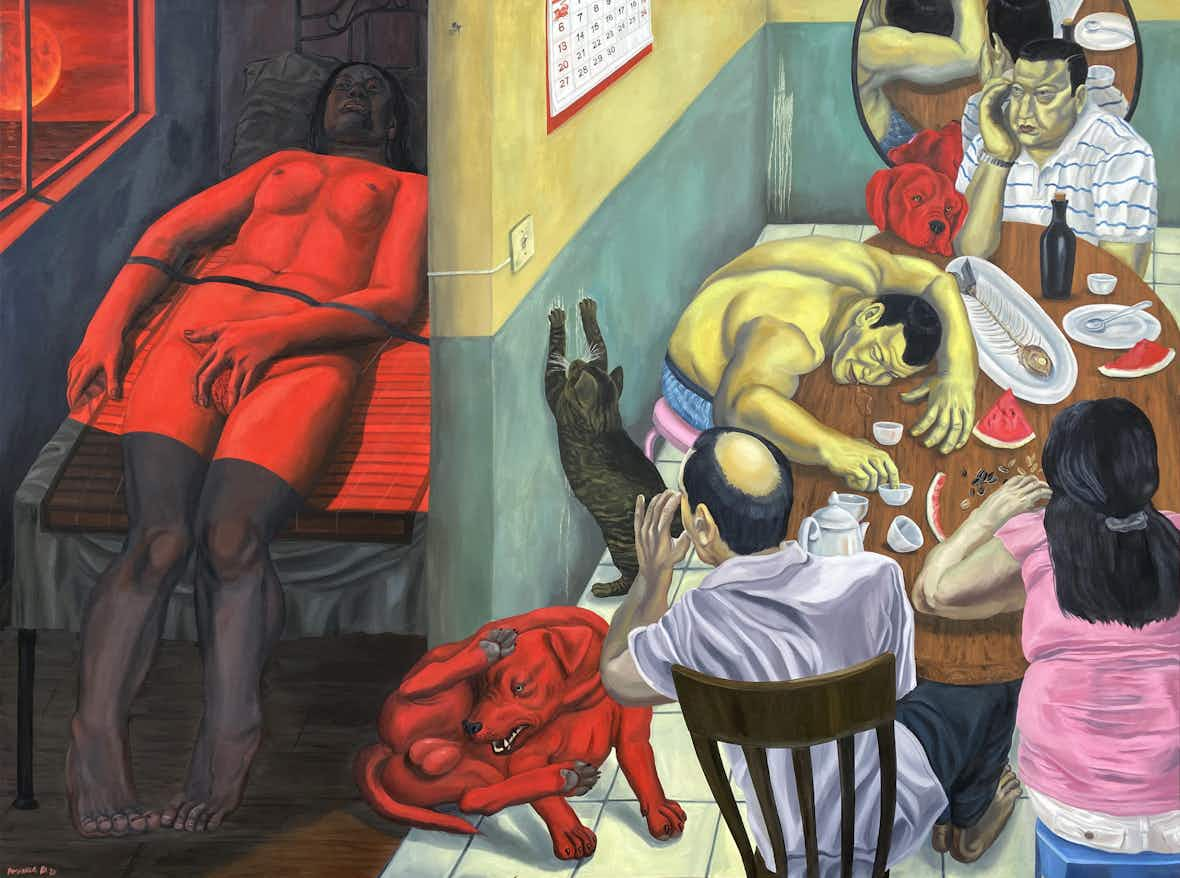 Amanda Ba paints larger-than-life, energetic characters that inhabit a hypothetical world – conceived entirely in her mind.
Amanda Ba's paintings are an assault on the senses. Always visceral and deeply personal, the Ohio-born, London-based Chinese-American artist draws upon the critical theory of academic Mel Chen and professor Donna Haraway to conjure up larger-than-life scenes that seem to come alive on the canvas.
"Reading theory helps me to establish conceptual underpinnings from which to generate images," the 22-year-old says, also citing her personal experiences and the psychosexuality of dreams as major inspirations for her paintings.
Take the primal, emotionally-charged 狗女人放狗屁/Dog Woman Releasing Dog Fart /​The Bitch is Non-sense, for example, an oil painting of a naked woman crouched over the top of a pitbull dog. The two figures intertwine in hues of black and blood red against a popping, neon green background, the dog wagging its tail furiously.
"There are naked red women and there are naked red dogs," she says when asked to describe her work. For Ba, painting is a way to exorcise images from her mind. ​"Rather than painting portraits, I'm creating characters that inhabit a larger hypothetical world. I've strayed [away] from painting photographs – I build all of the environments, alter the colours, set the lighting. The paintings feel more my own this way."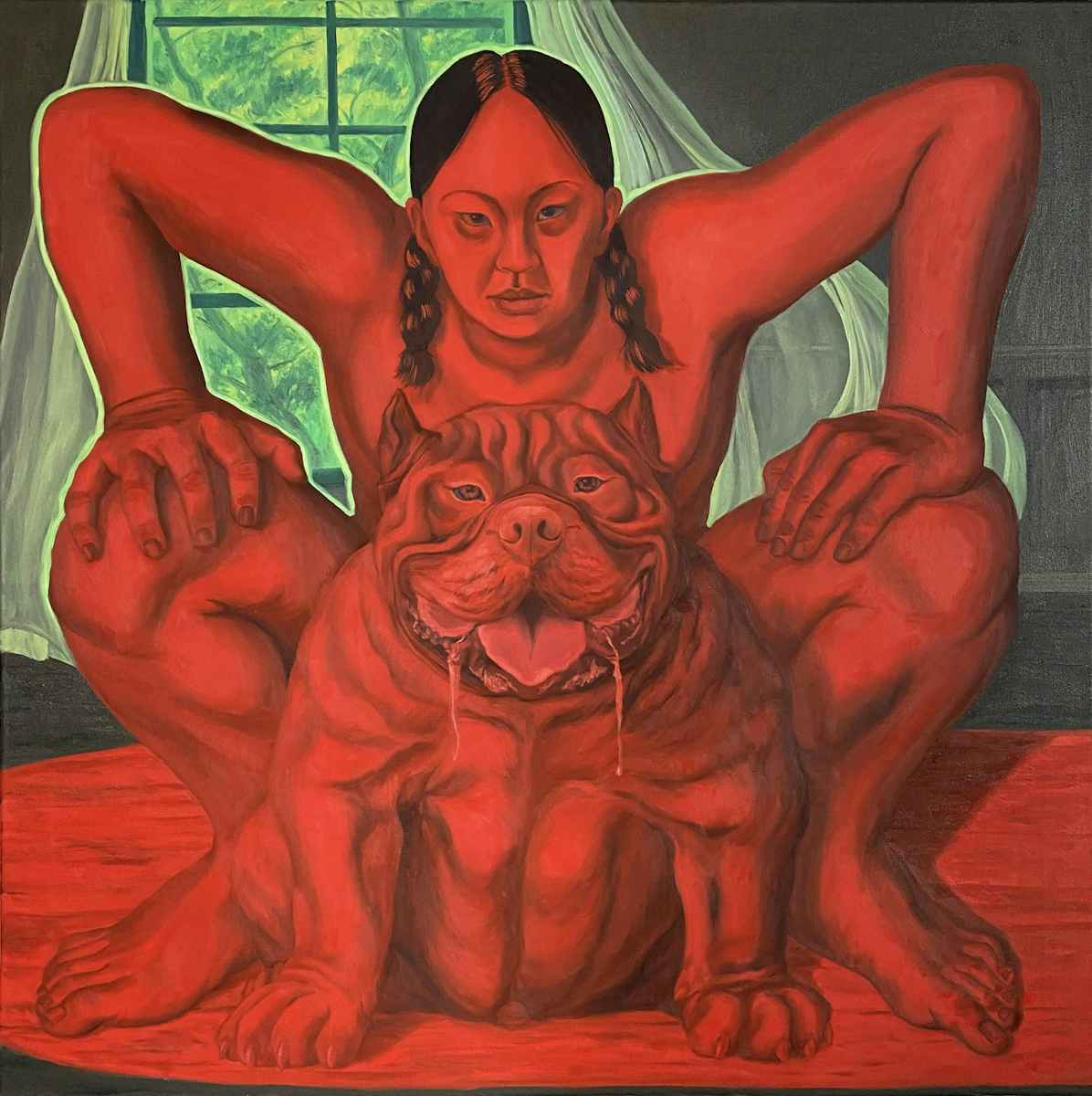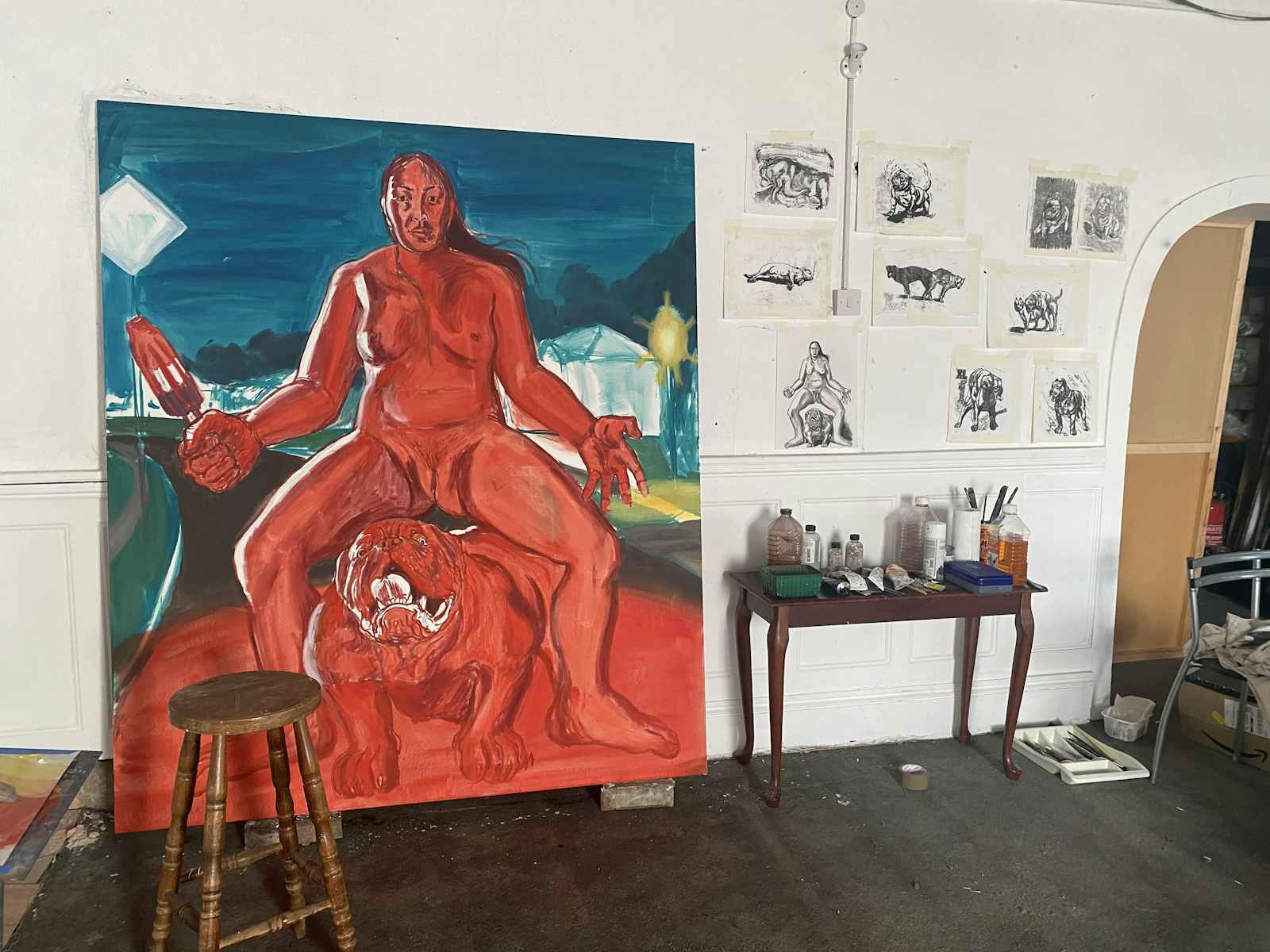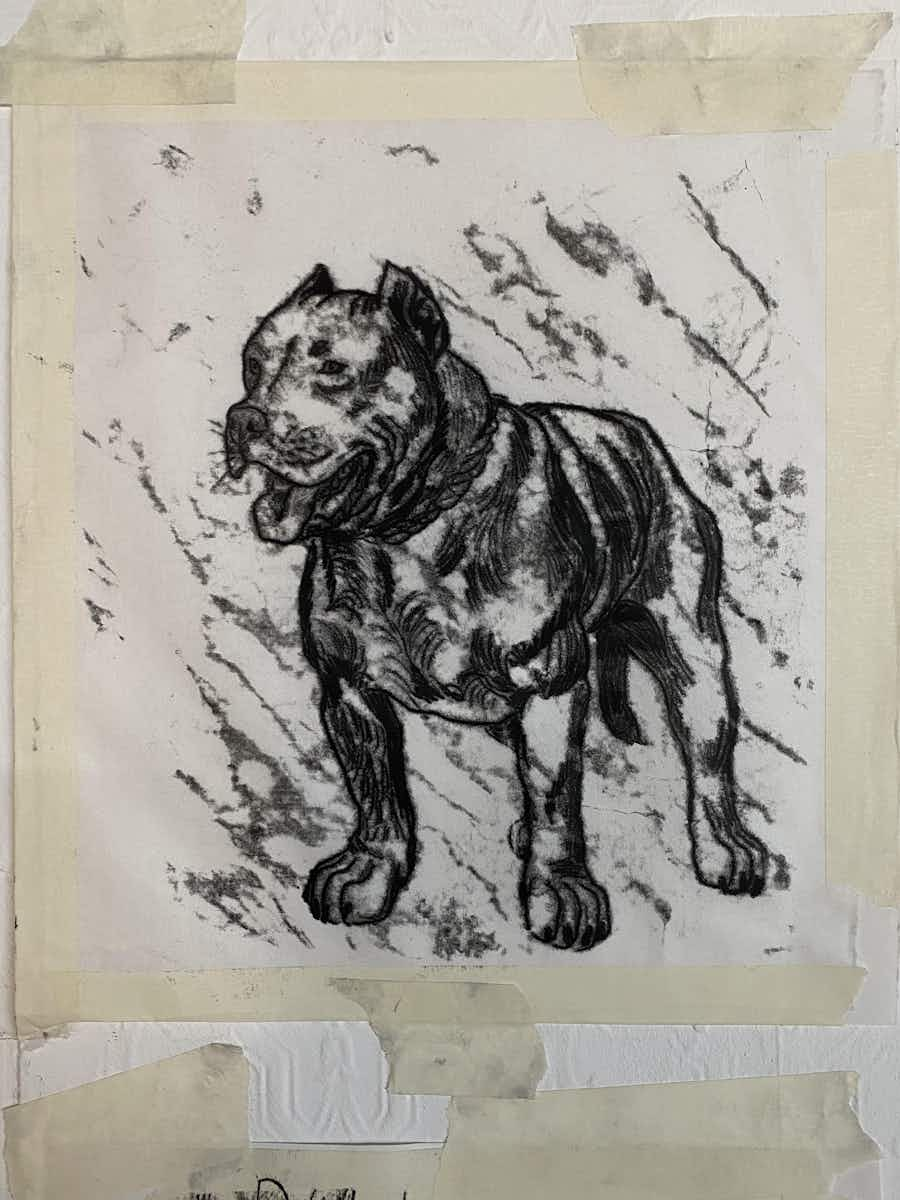 Although Ba was born in the States, she lived in Hefei, China until she was five. She then moved to New York and went on to graduate from Columbia University in 2020, with a BA in Visual Arts and Art History. That being said, she's never received any formal art training, other than your average high school classes.
"[My high school art teacher] was the only one who took me seriously as an artist, even before myself," Ba says. As an early teen, she mimicked the digital fan art found on community art website DeviantArt with watercolour and gouache. This gave way to experimentation with oil painting. Ba hasn't looked back since.

Her favourite piece is Dinner-time, an 8x10ft mural-sized piece that depicts a peculiar sit-down situation. Four people are sitting around a table, one of them gnawing away at a piece of chopped watermelon, another absent-mindedly drooling and fingering a cup. A dog angrily sniffs his ball between this scene and what's happening in the next room, where a naked woman is laying with a hand on her crotch. Above her, a crimson red moon shines through a window, lighting up her thighs and torso.
"The content is somewhat vulgar, but the narrative is very personal and I discovered my love for red light through it," Ba says. ​"It's huge, impractical, and I did it for no one other than myself." This unwavering self-awareness is present throughout her work, which gives a window to Ba's inner world through its explicit sexuality.
For now, the artist has plans to move back to New York and stay put for a while. She has group shows coming up in Los Angeles and Toronto, and big plans to branch out into video work once she's able to fly back to see her family in China: ​"As soon as they let me back on the plane!"

More like this