Contemporary art
Culture
Meet Trackie McLeod, Corbin Shaw and Sam Harris, the British artists challenging hyper-masculine stereotypes and raising awareness on mental health.
Culture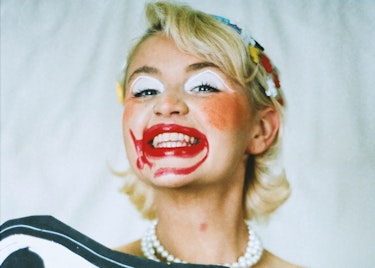 Introducing ... FIMS! The Salford University course teaching tomorrow's budding super-creatives – and they're releasing an off-the-wall zine.
Culture
Before the madness of Basel takes over Miami, the entrepreneur and travel connoisseur gives us the low-down on the city's late-night establishments and early morning juice spots.
Culture

Three rising black American artists – Jarvis Boyland, Jonathan Lyndon Chase, and Clotilde Jiménez – who feature in new LA exhibition, Disembodiment, discuss growing up in the '90s and intimacy in a digital age.
Culture

Número de Serie uses art and design to spark the ever-crucial conversations surrounding HIV and sexual health. Now they've released a non-profit T-shirt – and it's gorgeous.