Conor Rogers' art is a baggy-filled vision of modern Britain
Growing up on Sheffield council estates, the 29-year old artist takes the mundanities of Blighty and turns them into beauties. Proper.

Conor Rogers makes Britain beautiful. Through storytelling and taking paint to canvas, the Sheffield-born artist looks at domestic scenes in the North of England and, specifically, his mundane, everyday surroundings: crisp packets, cigarettes, condoms, drug baggies with ominous yellow smilies raised above the white powdery residue.
"The subjects of my ideas can touch upon varying concerns and interests towards our everyday British environments," the 29-year old says. ​"Daily happenings, northern council life, cultural identities and the sense of self in North Britain."
When Rogers was a kid, he realised he could draw. Accompanying his granddad to working men's clubs on the weekend, young Rogers would tear labels off beer mats and draw the local dwellers, pints in hand. He was drawn to the stories, people, events and ​"the dynamic intertwining of life."
He got serious in his teen years, while growing up on Sheffield council estates. ​"There was something subconsciously fuelling the way I saw the world and the tool that best helped me express this was art.
"It all seemed very organic and authentic as the only influence I had. It was how I understood myself in relation to art and the world that inspired me."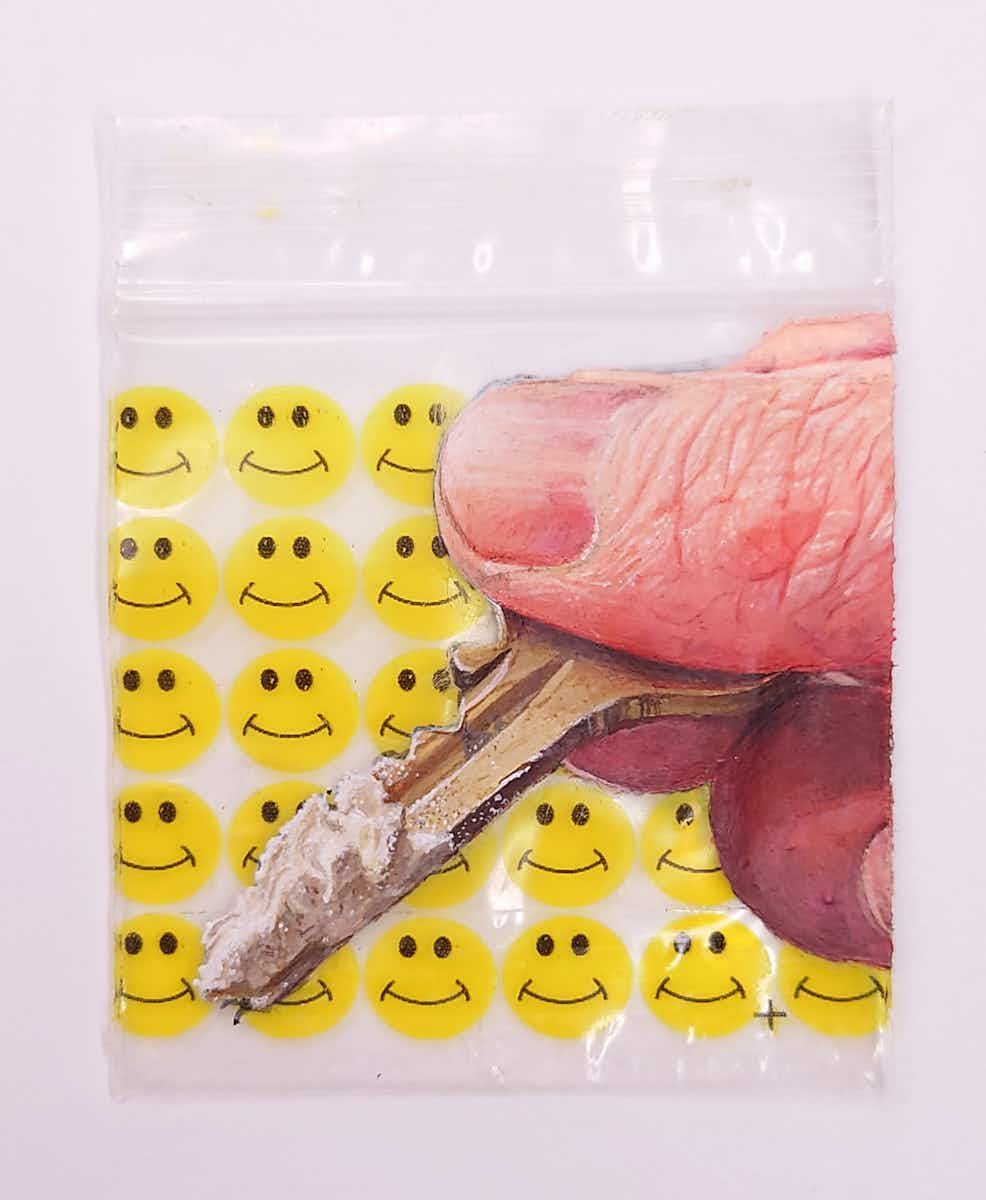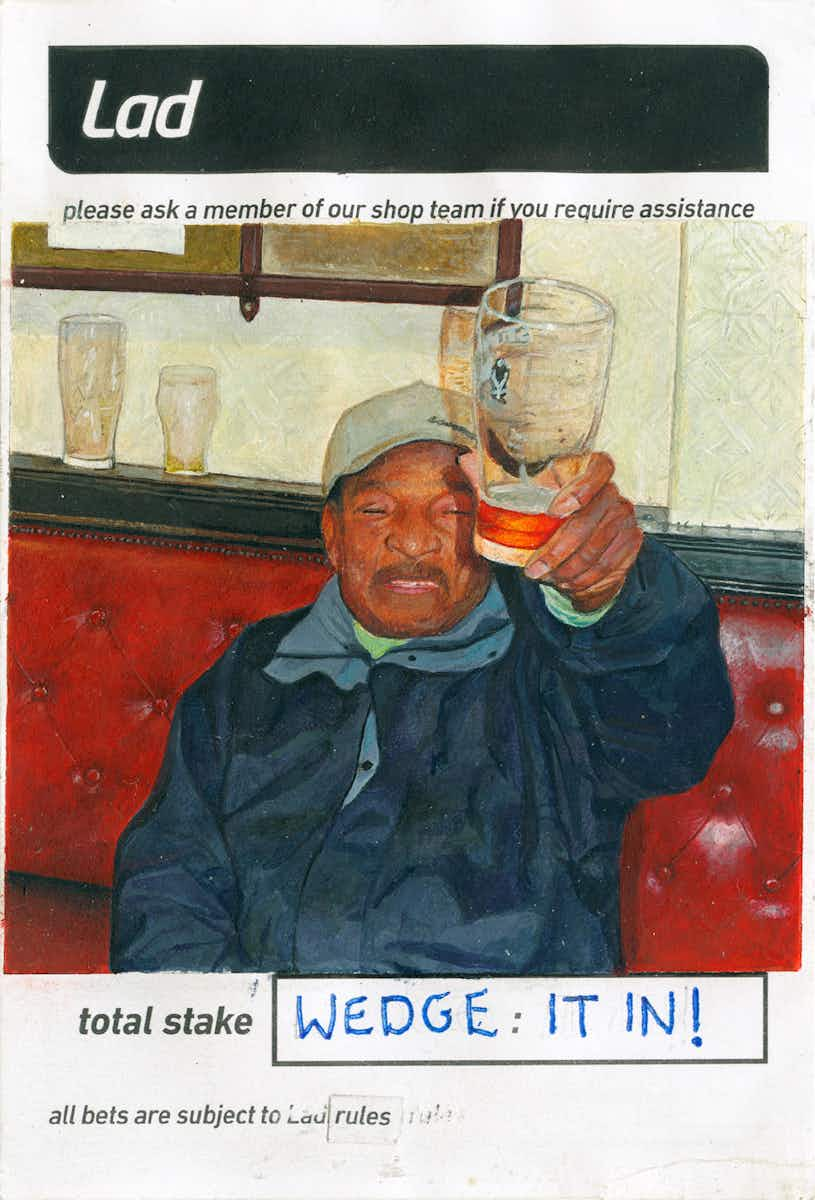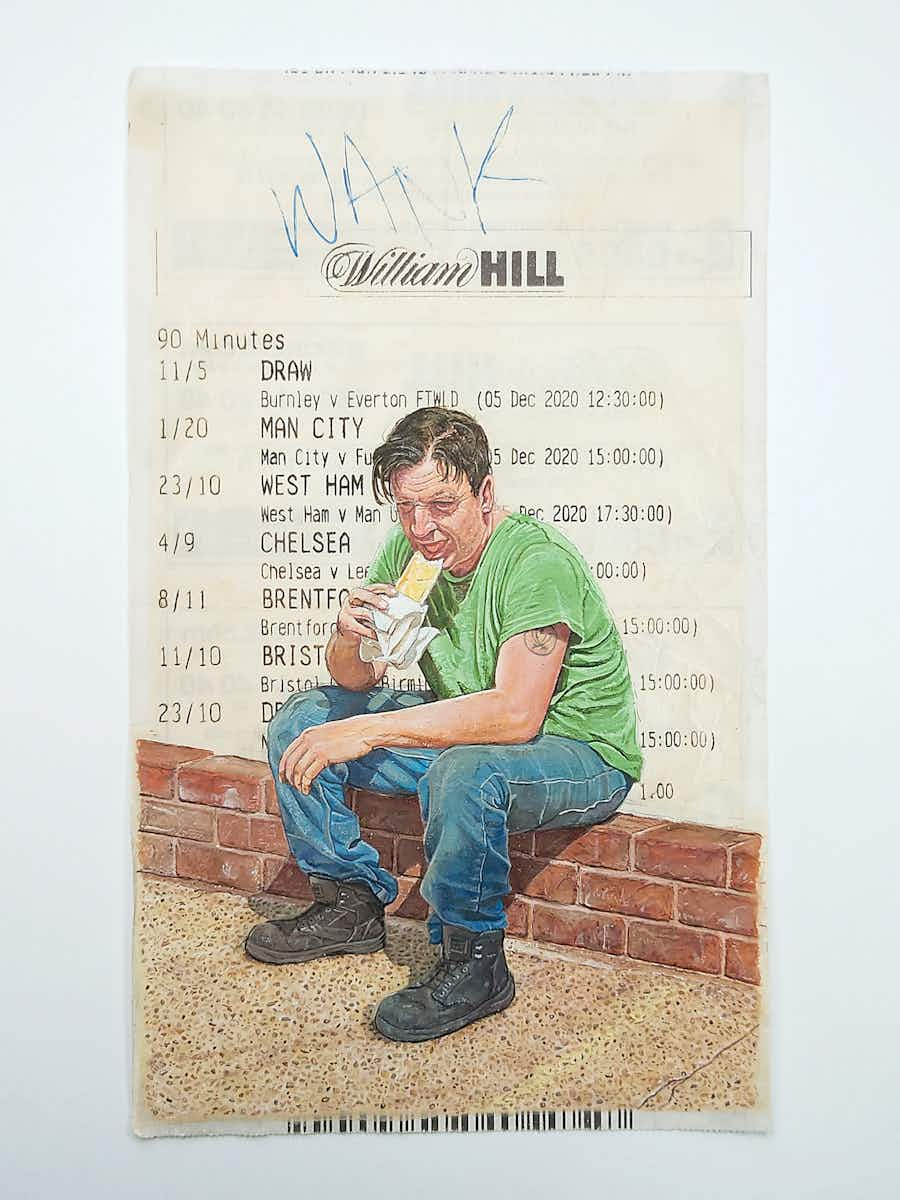 Moving on to Sheffield Hallam University in 2011, Rogers started drawing on wider influences, like football culture, masculinity, music, clothing and psychology. But Britain is what draws it all together.
"I think my work presents many different perspectives on our country," he says. ​"But I tend to reference the non-glorified and often ignored areas in society." Think a takeaway box with leftover curry and a bottle of Stella with a plastic bag shoved down its neck.
For the artist, it's his aim to bring Britain's ​"vulnerabilities" to the forefront, our fears and cultural insecurities. ​"But at the same time, championing the opposite: our strength, communities and pride." Through his work, Rogers hopes to act as a social commentator from the perspective of a working-class man.

"Coming from a Sheffield council estate that everyone avoided, the demonisation teaches you how to be humble and honest," he says. ​"I think the best art is art that has honest belief and its source."
It's what makes Rogers' work so appealing, that honesty. With ​"almost everything" in his life influencing the work, not much from his past is off limits. Recently, he produced work on betting slips, influenced by the trips he would take to the bookies with his granddad as a kid.
After it was made, he realised it had a whole other meaning, too. ​"Not only do these works explore themes of gambling, ritual, class, social behaviours and cultural identity," he says, ​"but they also present a part of myself – a means of encapsulating experience and sentiment."

More like this