North of England
Video
Exhaust notes, dump valves and total freedom. Buckle up.
Style
Referencing Dame Vivienne Westwood, New Order merchandise and copies of The Face from back in the day, 22-year-old designer Sam Nowell is all about the romantic nostalgia of 1980s and '90s Britain.
Culture

Five years ago, photographer Nik Hartley revisited his Lancashire hometown and spent two days documenting the boys who regularly visited Stylz – a barbershop in the centre of its British Asian community.
Style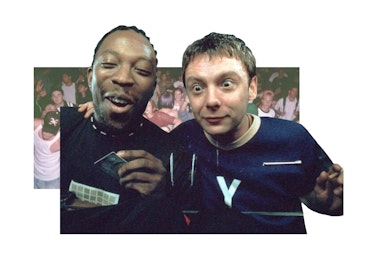 With strong ties to the north and a proper northern name, Liverpudlian journalist Paul Toner has created a zine that caters to the working-class boys of his hometown who are into fashion, but don't want to be lectured through an arty-farty lens.
Culture

After two successful stops in Liverpool and London, the exhibition exploring depictions of the north is back with an even fresher perspective.