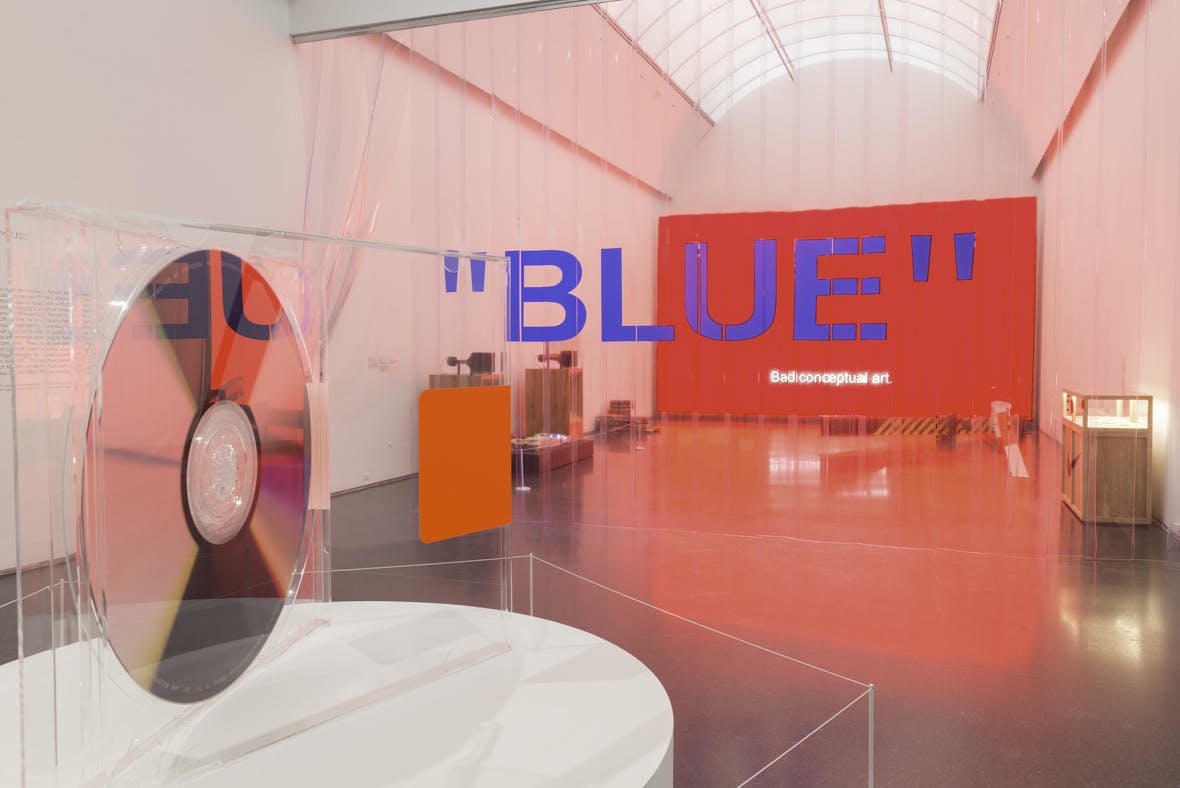 "

Art and good nature can change the world"
In his sem­i­nal text Ways of Curat­ing (2014) Hans Ulrich Obrist writes: ​"At its most basic [curat­ing] is sim­ply about con­nect­ing cul­tures, bring­ing their ele­ments into prox­im­i­ty with each oth­er – the task of curat­ing is to make junc­tions, to allow dif­fer­ent ele­ments to touch.
"You might describe it as the attempt­ed pol­li­na­tion of cul­ture, or a form of map-mak­ing that opens new routes through a city, a peo­ple or a world."
Although Vir­gil Alboh doesn't label him­self as a ​"cura­tor", Obrist's def­i­n­i­tion fits both how his work is per­ceived, and how he has posi­tioned it. His great­est strength is to take ele­ments from mul­ti-dis­ci­plines and cul­tures that could seem­ing­ly be very dis­parate, com­plex and nuanced and con­nect them, instill­ing bite sized nuggets to be dis­sem­i­nat­ed. It might be easy to dis­miss this but it is a skill that can't be honed – it is instinc­tive – and Abloh is hav­ing a real­ly, real­ly good time using his.
This month, the Muse­um of Con­tem­po­rary Art in Chica­go opened a mid-career ret­ro­spec­tive of Alboh's work, enti­tled Vir­gil Alboh: ​"Fig­ures of Speech". The exhi­bi­tion is made up of instal­la­tions through­out the muse­um that evoke the retail expe­ri­ence, dis­play­ing gar­ments, images and films doc­u­ment­ing his work to date from his first label Pyrex Vision, Off-White found­ed in 2013 and his cur­rent role as artis­tic direc­tor of Louis Vuit­ton menswear. It also includes a shop called ​"Church and State" embed­ded on the fourth floor, pub­lic art com­mis­sions through­out the city and a heavy­weight events pro­gramme. If this brings an audi­ence to the muse­um that has nev­er been before, or wouldn't usu­al­ly go, which it undoubt­ed­ly will, it will be cel­e­brat­ed as a resound­ing suc­cess. Per­haps it may change someone's mind about cul­ture… after all isn't that what muse­ums are sup­posed to do?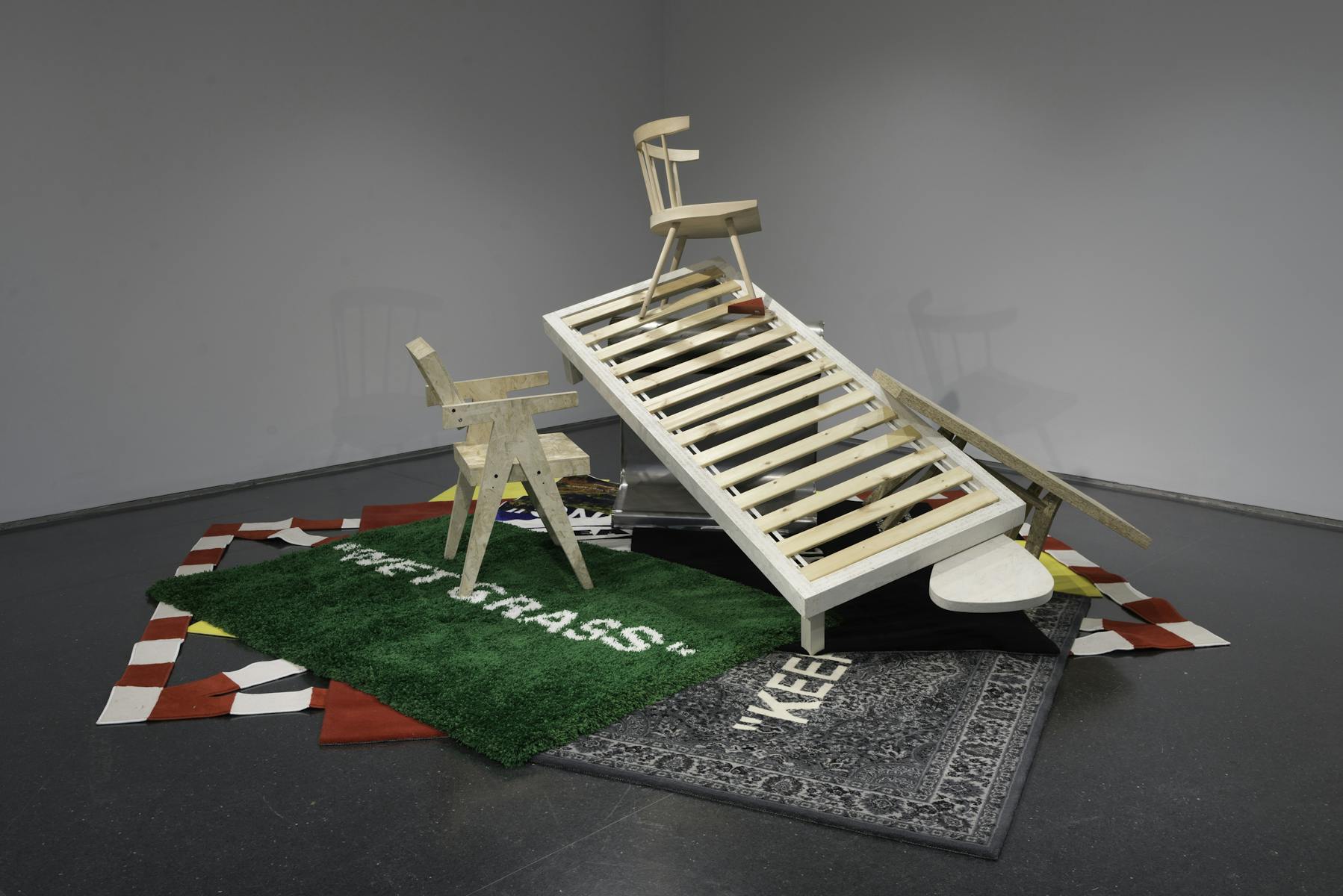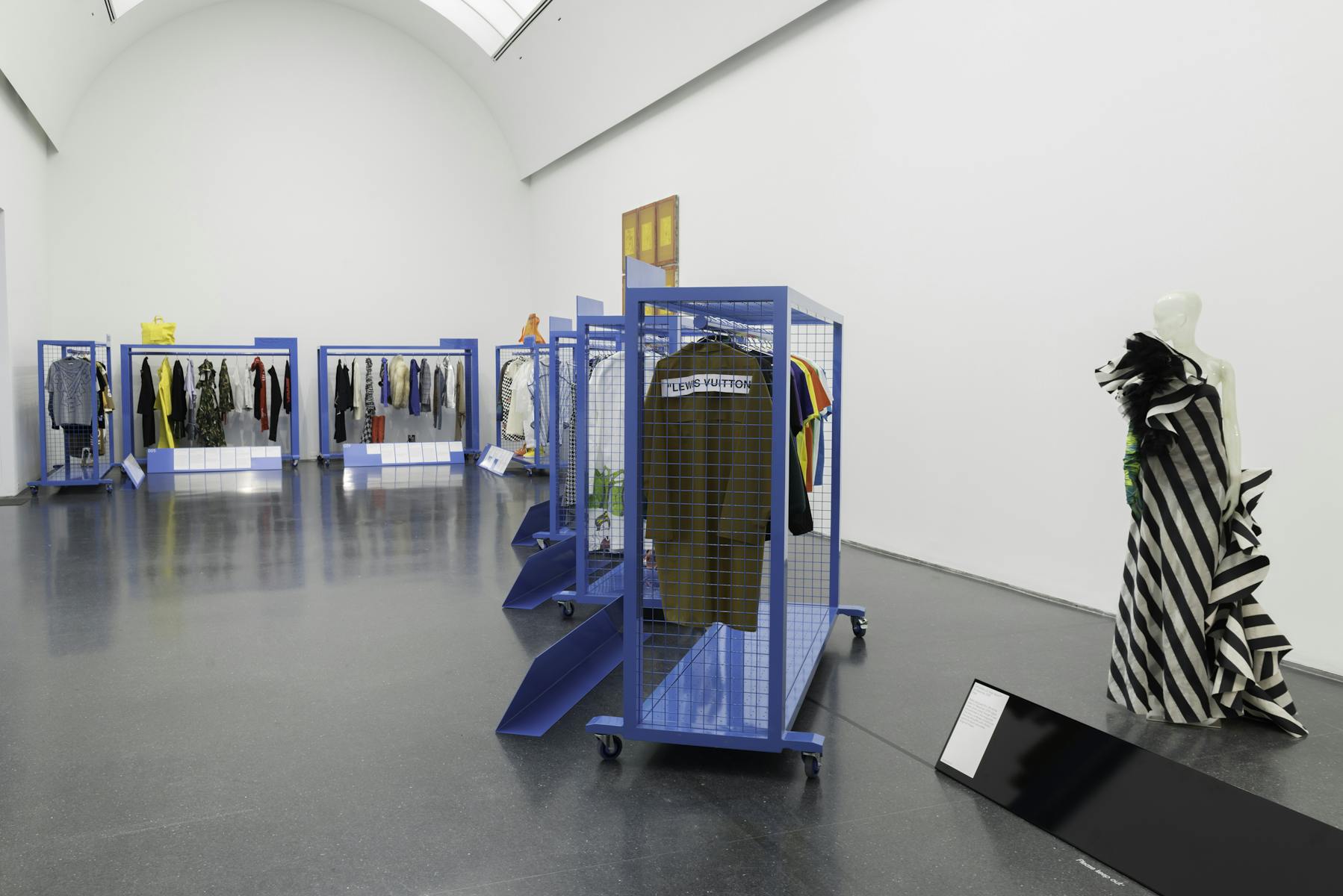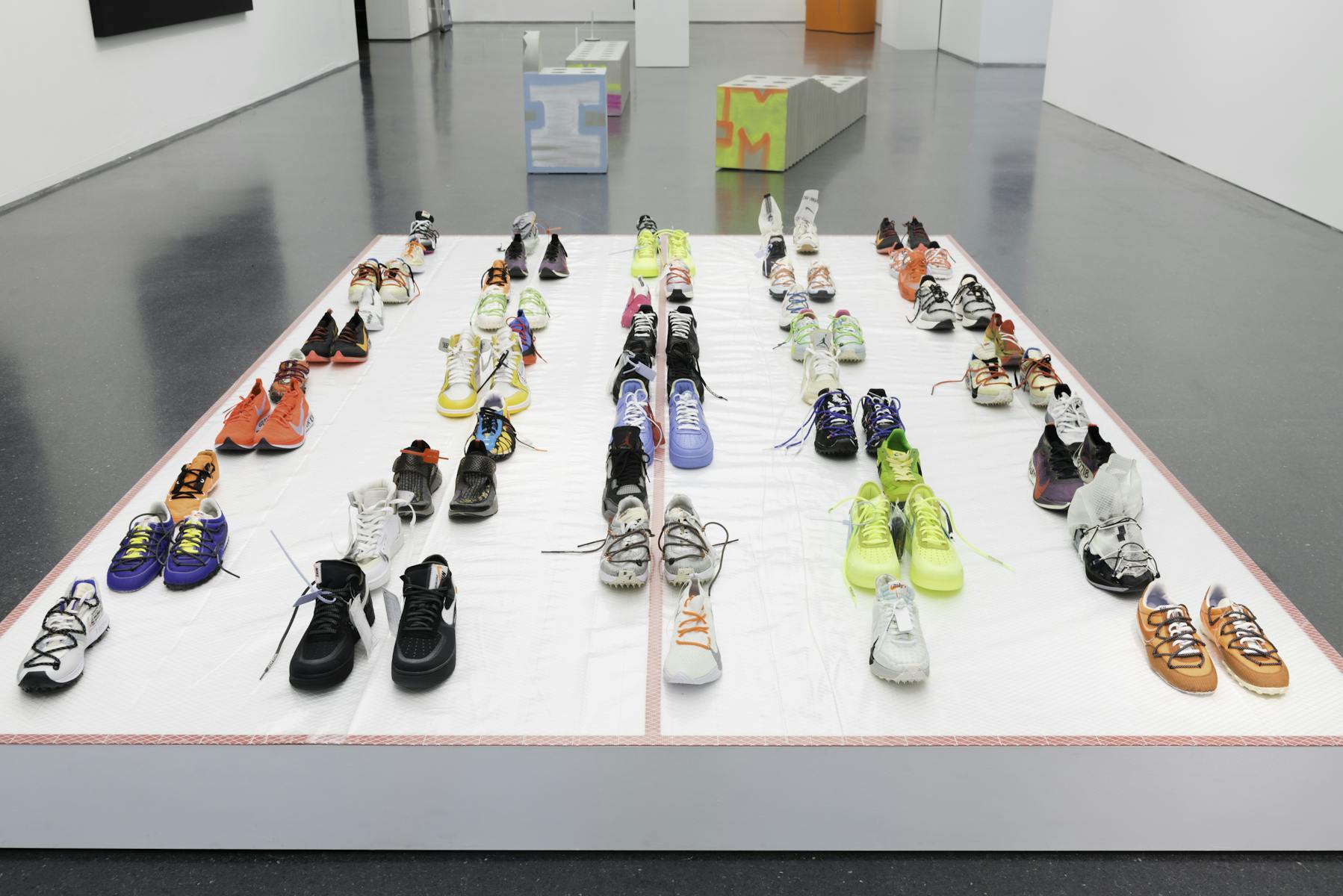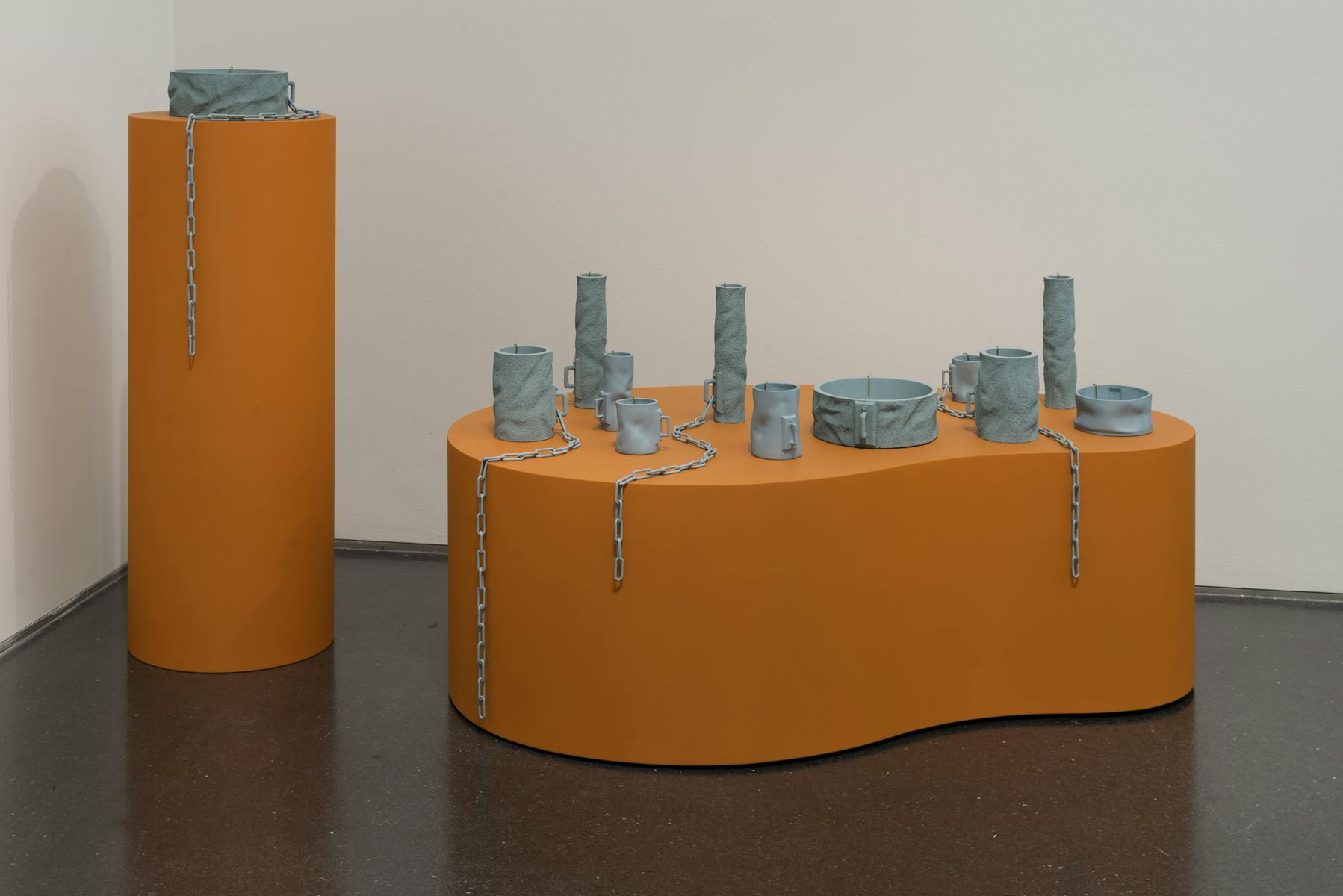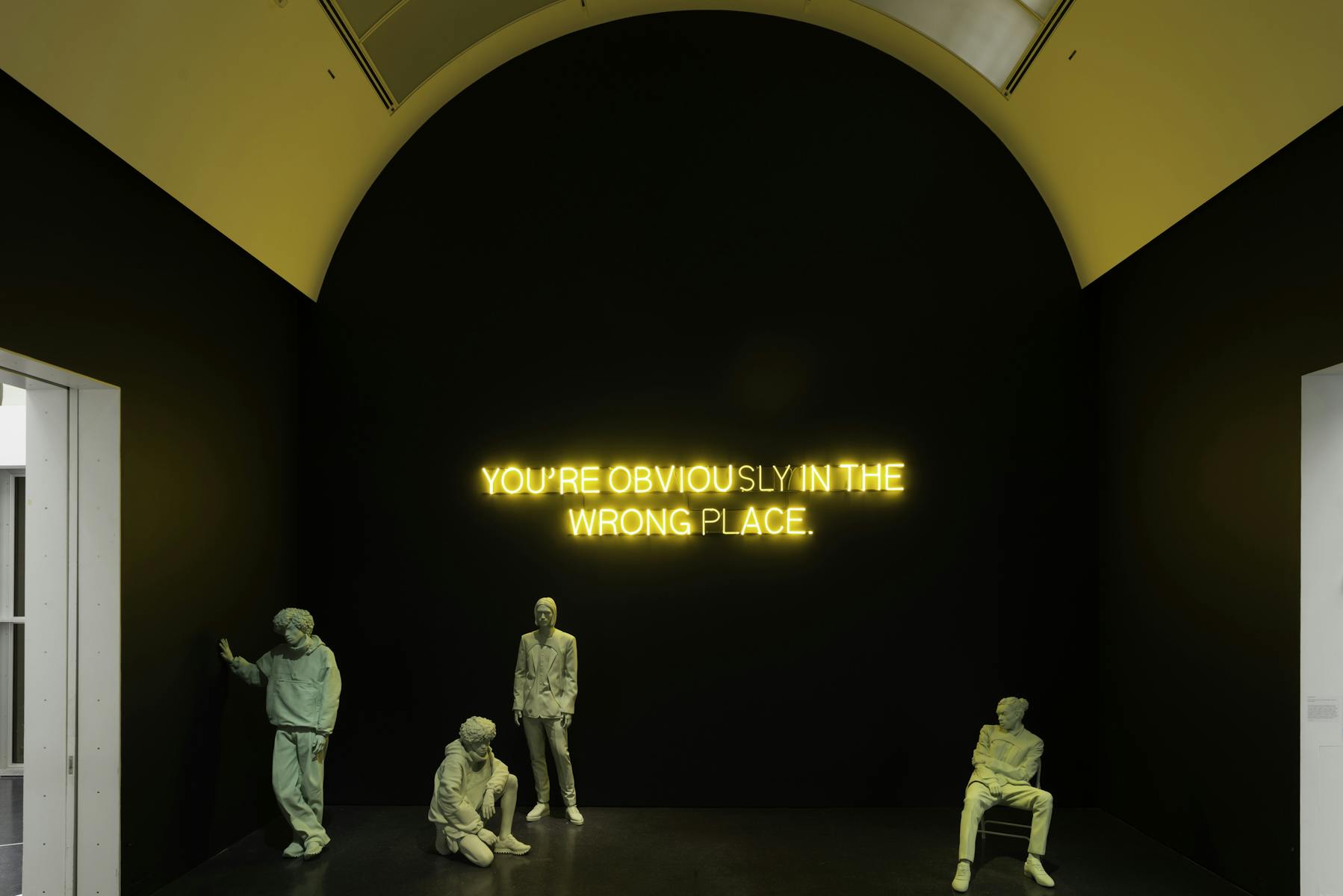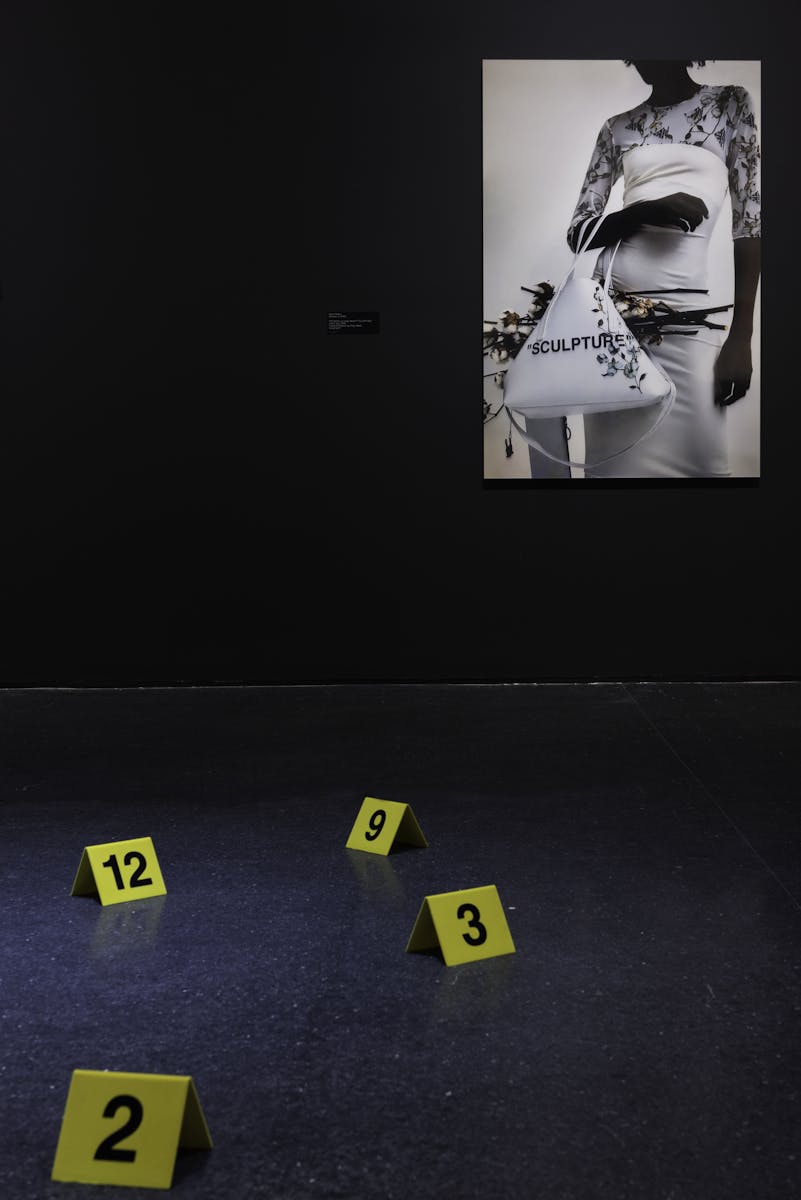 How often do you go to exhi­bi­tions, gal­leries or muse­ums?

For me, a huge part of my trav­els is expe­ri­enc­ing the local design and art offer­ings, and tak­ing in the dif­fer­ent ways that these places and cul­tures choose to show­case works that have been deemed cul­tur­al­ly sig­nif­i­cant for what­ev­er rea­son. I try to vis­it inspir­ing exhi­bi­tions every­where I am.
What was your eure­ka moment? The moment you saw or heard a piece of work that moved you – where you thought instinc­tive­ly, I real­ly under­stand this and, in turn, it inspires me.

I think there's been a lot of eure­ka moments; I wouldn't nec­es­sar­i­ly peg any­thing to one moment or one occur­rence that I can pin­point as a turn­ing point. I come from a place where I was trained in dif­fer­ent influ­ences. I was first trained as an archi­tect, learn­ing the prac­tice of OMA, led by Rem Kool­haas. They were cre­at­ing a type of archi­tec­ture that allowed me to think beyond just con­struct­ing build­ings, but affect­ing the cul­tur­al land­scape through the lens of archi­tec­ture. I think I've tak­en that with me across every­thing I do.
If I bumped into you in an ele­va­tor and gave you two sen­tences to drill down on what the exhi­bi­tion was about, what would you say?

I believe that art and good nature can actu­al­ly change the world. I refuse to believe the opposite.

What was the draw to stage a mid-career ret­ro­spec­tive? Why not devel­op a site-spe­cif­ic instal­la­tion or a new­ly com­mis­sioned body of work for MCA?

It was real­ly about tak­ing all of these things from 1989 to now and look­ing at them as a broad scope. Demon­strat­ing how I've wres­tled with con­cepts over time, how things have evolved, how I've evolved from a con­sumer to a pro­duc­er. I thought that this was also the per­fect place to tack­le my point of view about how race informed my work, and then Samir Ban­tal [Direc­tor of AMO, a think- tank found­ed by Rem Kool­haas in 1998] and Michael Dar­ling [MCA Chief Cura­tor] helped to focus my strong opin­ions in a way that's impactful.
We talk often today about the rede­f­i­n­i­tion of fash­ion, art and design. What does ​"to rede­fine" mean to you with­in each of these fields in both today's West­ern soci­ety and with­in the con­text of globalisation?
To me all of these worlds inter­sect and over­lap, and pro­vide inspi­ra­tion for each oth­er – before there were design­ers there were artists. Artists are design­ing in their own sense, and design­ers are cre­at­ing works of art through their work. We need to stop cat­e­goris­ing some­thing as one or the other.

How do you see fash­ion as a vehi­cle to explore identity?
I think fash­ion is a vehi­cle in dif­fer­ent ways for dif­fer­ent people.

As a cura­tor I bring togeth­er visu­al artists, graph­ic design­ers, musi­cians, archi­tects, fash­ion design­ers and pho­tog­ra­phers, then I prod them in a cer­tain way, inspire them, show them things and ask them to col­lab­o­rate to see what comes out. Do you see your­self in a sim­i­lar role? If so, how was this exhi­bi­tion a dif­fer­ent for­mat from your usu­al practice?
I guess you could say it's sim­i­lar. It sort of woke me up to the impor­tance of organ­is­ing my work in a way that the muse­um world could under­stand my prac­tice; but also that a younger gen­er­a­tion could see how vital a muse­um space is to think and expe­ri­ence out­side of their phone.

If every vis­i­tor was to walk away from the exhi­bi­tion with just one firmed up thought what would you love this to be?
My opti­mistic hope is that this can be a cool alter­na­tive to more dan­ger­ous lifestyle choic­es peo­ple some­times make. I want peo­ple to see them­selves in this exhi­bi­tion and in this muse­um. I'm offer­ing a dif­fer­ent sur­face area for both me and them to inter­act, beyond just buy­ing a tick­et and look­ing at some stuff.
Vir­gil Abloh: ​"Fig­ures of Speech" is open until 22nd Sep­tem­ber 2019.
---