Good mates, great art with Peter Doyle and Conor Murgatroyd
The duo have collaborated on a new exhibition, The Uncanny Valley, bringing together their surreal takes on everyday scenes.

Artists Conor Murgatroyd and Peter Doyle, best mates and proper good painters, have opened their new collaborative exhibition, The Uncanny Valley, in London. With similar parallels when it comes to paint and easel – both their works explore mental health, the banality of daily life and the multitude of emotions that make up our very existence – it feels like a natural pairing.

"Me and Peter have been very close for years now, and we've always connected about art," Murgatroyd says.

"I've always liked Conor's work," Doyle adds. ​"It has an autobiographical feel about it, very fluid and makes sense to me. He depicts the people perfectly. I find myself trying to get a sense of a person in a portrait, so I feel that we both take into consideration the people around us."

Both have been working as artists for close to a decade now. Murgatroyd's acrylic paintings capture personal snapshots of his life, like a recent portrait of his then-pregnant girlfriend, or the boys he grew up with in his Bradford hometown kitted out in Lacoste polo tops, gold chains and Nike TNs. Another common theme is his obsession with history – contemporary scenes are often littered with historical references like architectural pillars, antiques and distinctly British patterns.

Doyle, from Dublin, takes a more surreal approach. His characters are often caught mid-motion on the canvas with the casual, layered effect informed by his past as a graffiti writer. In Doyle's world, two-headed swans sit next to a suited gent, facial features are distorted on a trio of chatty women with eyes wide. But these aren't nightmarish images, rather vivid reimaginings of otherwise ordinary scenes.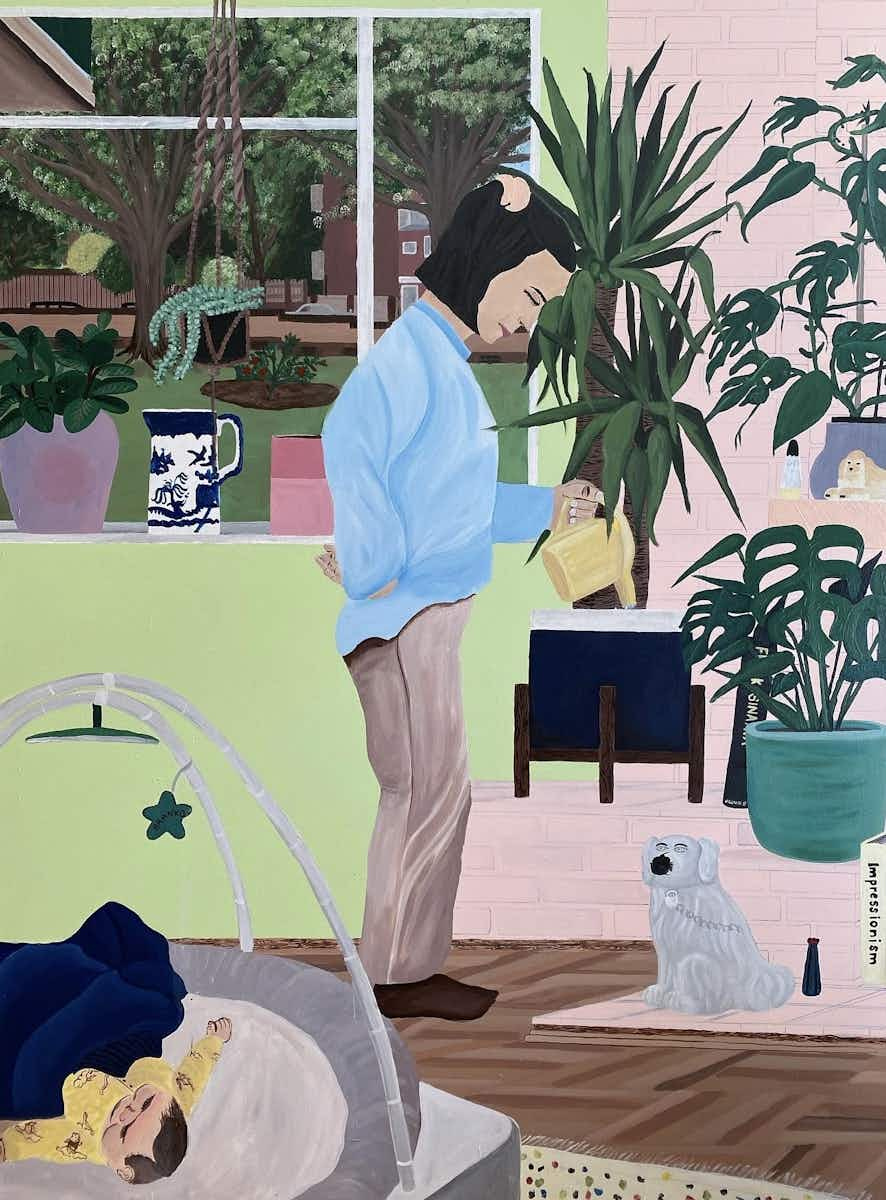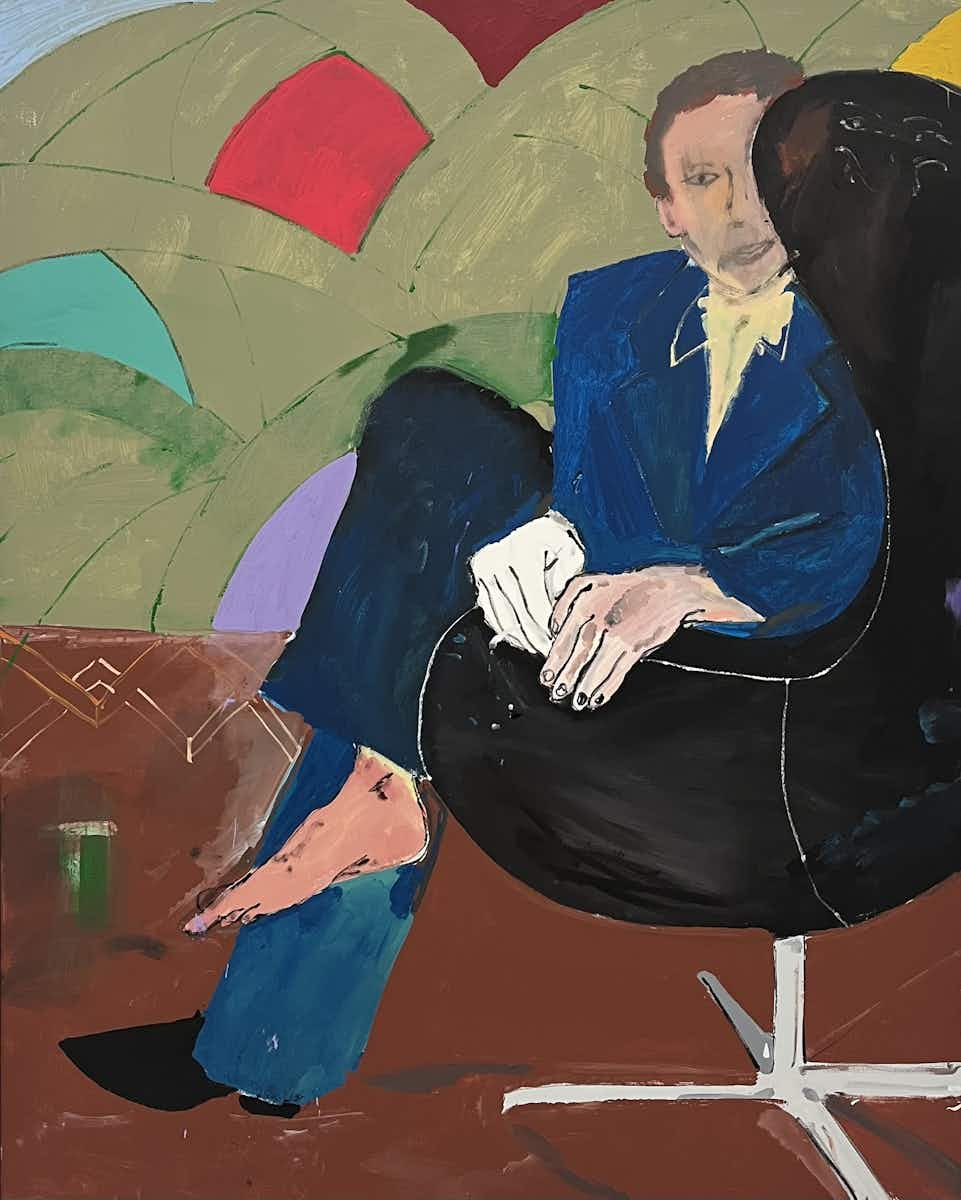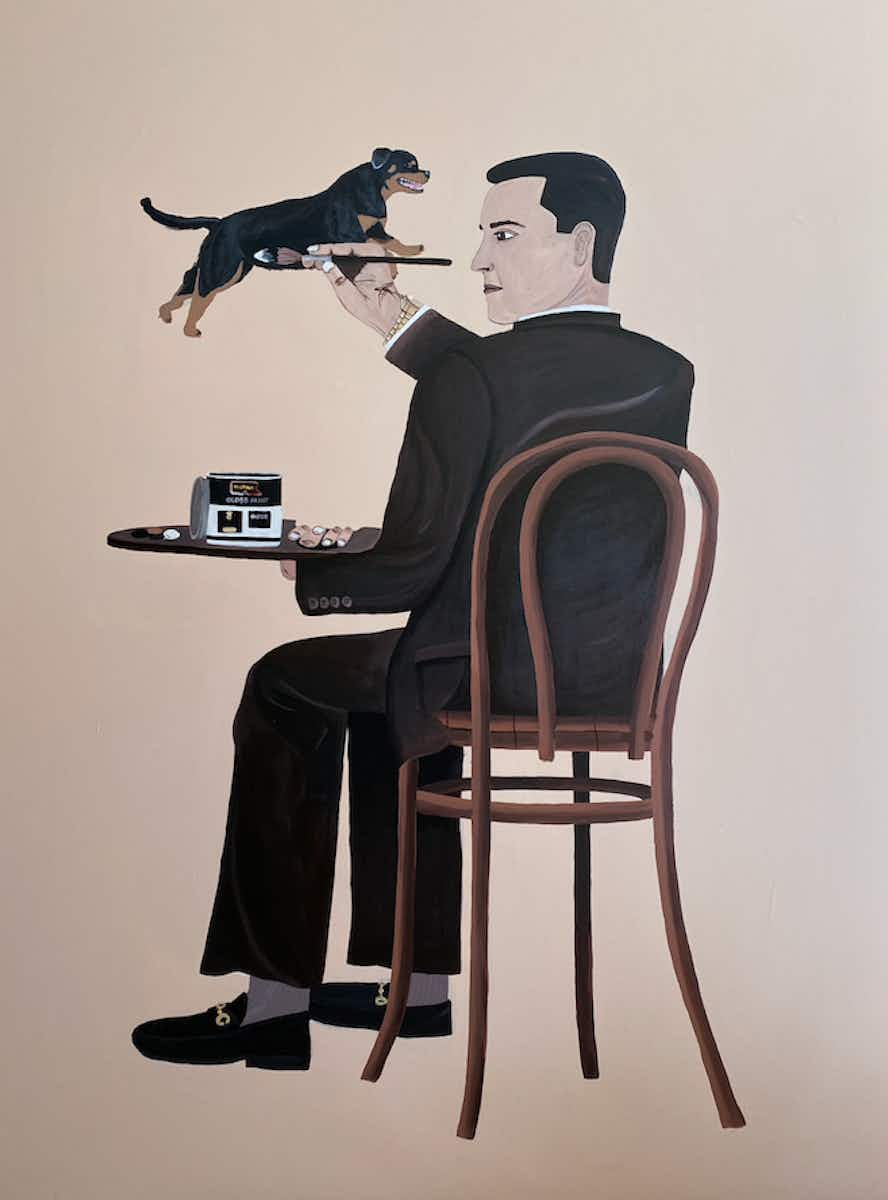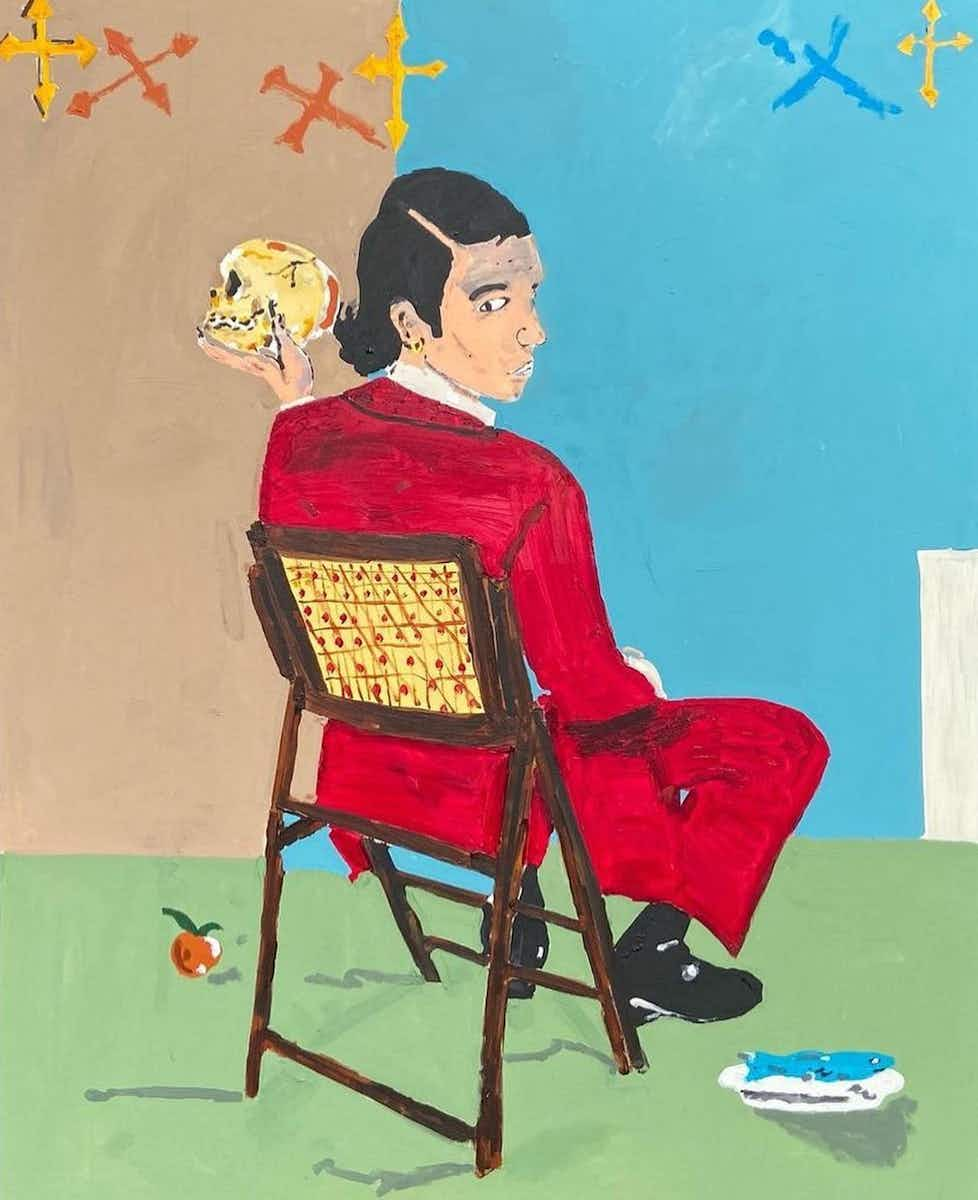 "I think mine and Peter's works are quite honest," Murgatroyd says. ​"They don't really pretend to be anything they're not and there's no bullshit."

"I try to capture some moment in time rather quickly," continues Doyle. ​"It's kind of the mundane aspects of someone's day – my paintings are mostly of someone I'm close to, usually my girlfriend – or myself. Me and Conor had an idea for this show to showcase what's in our lives through some works. Two paintings being of ourselves and our partners."

The Uncanny Valley, then, is a flagpole moment for both the artists, who agree this exhibition is presenting their lives as it is right now. Murgatroyd recently becoming a first-time dad, Doyle being madly in love with his girlfriend, all while both are carrying on their practice and living in London, hanging out with their mates, going to the pub. All those normal things.

The exhibition's title takes from the surreal, uneasy feeling when artificial objects feel life-like. ​"It resonated with me because the paintings I make are in no way perfect or figuratively correct," Doyle says of the Uncanny Valley concept. ​"But I kept hearing the name, said it to Conor and he liked it. It made sense to both of us."

​"We aren't trying to paint the subjects exactly as they are," Murgatroyd concludes, ​"but rather how we feel them to be."

The Uncanny Valley opens 10th June at The Room London, 30 Thornhill Road, London N1 1HW. Free admission


More like this