Rachel Sennott: ​

"

The dream is to make something with your friends and then keep making it"
The Bodies Bodies Bodies and The Idol star is comedy's number one It Girl. Here's how she went from Twitter over-sharer to silver screen standout.

Taken from the new print issue of THE FACE. Get your copy here.

Rachel Sennott, as they say – and as she'd probably say, too – is the moment. The 26-year-old, another one of the stars from Bodies Bodies Bodies, is set to feature in upcoming HBO show The Idol, a drama about a young pop star that also stars The Weeknd and Lily-Rose Depp, and is co-created and directed by Euphoria​'s Sam Levinson. She was in 2020 indie film favourite Shiva Baby and features in Bottoms, a queer high school comedy by the same director, Emma Seligman, that will surely be a smash when it comes out next year.
But before all that, Sennott is a meme queen who's had a cult following for some time. The girls that get it, get it.
If you follow her – @treaclychild, as she's known on Insta – you'll know her personal brand is one of affected girlish silliness, with relatable, chaotic tweets and dead-eyed pouty pics crying out for lines of fire emojis (she loves a micro-mini dress). Her inspiration is that vibe where women are supposed to look hot but not seem aware of it. Although, as she points out, why not be aware of it? A recent baby tee collab she did with the brand Uncle Inc reads: ​"I'm exhausted from carrying around my big heaving tits all day!"
Raised in an Italian-Irish Catholic household in Connecticut, as a kid Sennott was constantly writing and directing plays for herself and her siblings. ​"I have a big extended family where everyone's talking," she says over a video call from LA.
"So, when you have to say something you have to say it quick, and you have to be loud and you have to commit to it if you wanna be heard." But in high school and college, she went through a period of feeling ​"kind of insecure. I started doing stand-up in college, but it took a bit of time to regrow the confidence I'd had as a seven-year-old."

Sennott graduated from NYU's Tisch acting school in Lower Manhattan in 2017, but she was never cast in the student productions there. ​"There were definitely people that felt like the stars of the drama program," she says in a mock showbiz accent. ​"I didn't really feel like anyone would look at me and see what I felt like was special about myself, or unique or whatever." She found her voice, though, on Twitter. ​"I don't think it was very healthy, but I remember being at this guy's house who I had been on and off with for so long. I was basically, begging him to be in a relationship with me. I left and was like: ​'I've never been sadder in my life! I've got 10 tweets ready to go, just from this horrible day!' And so I was able to turn the misery into something positive for myself."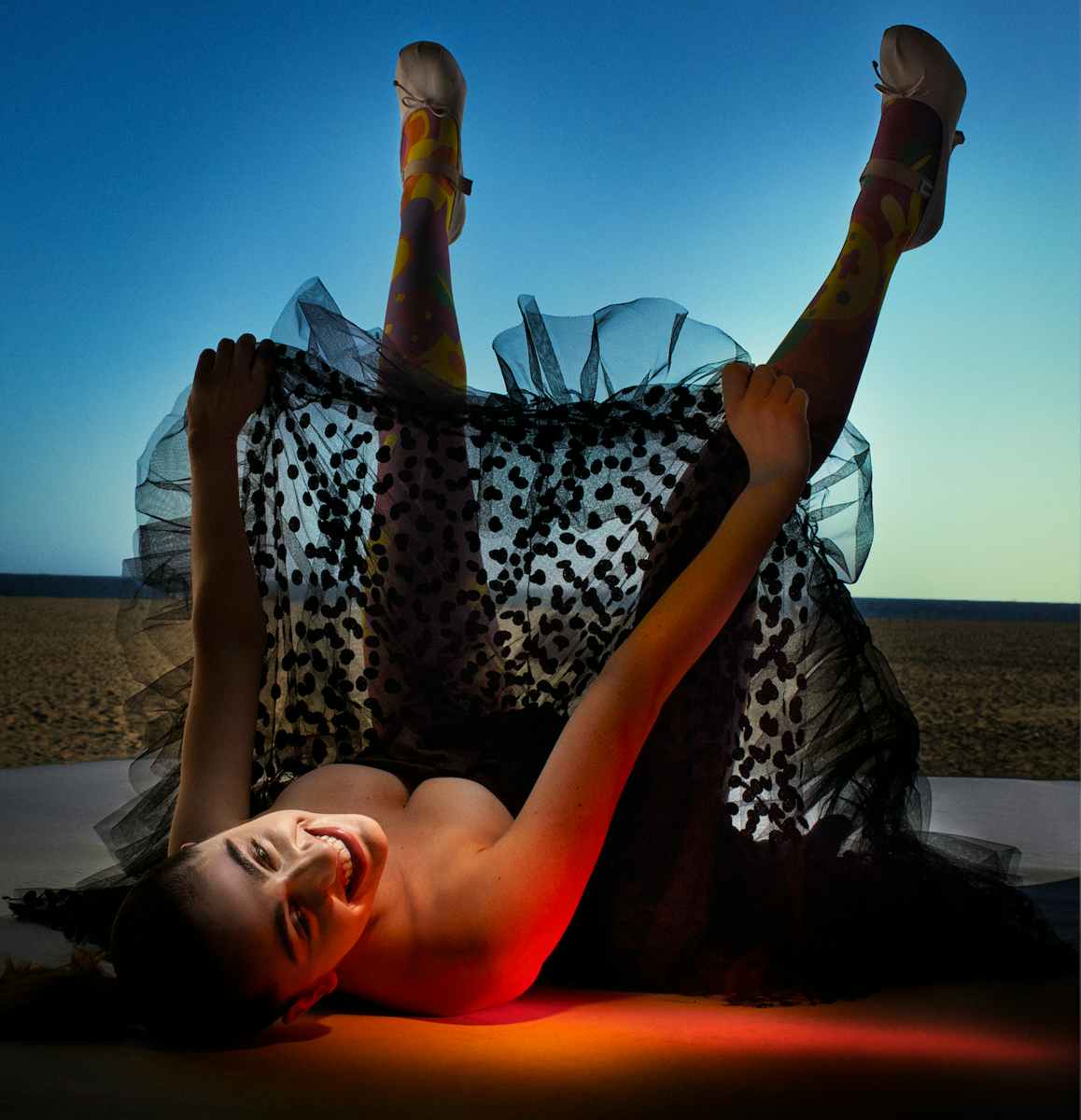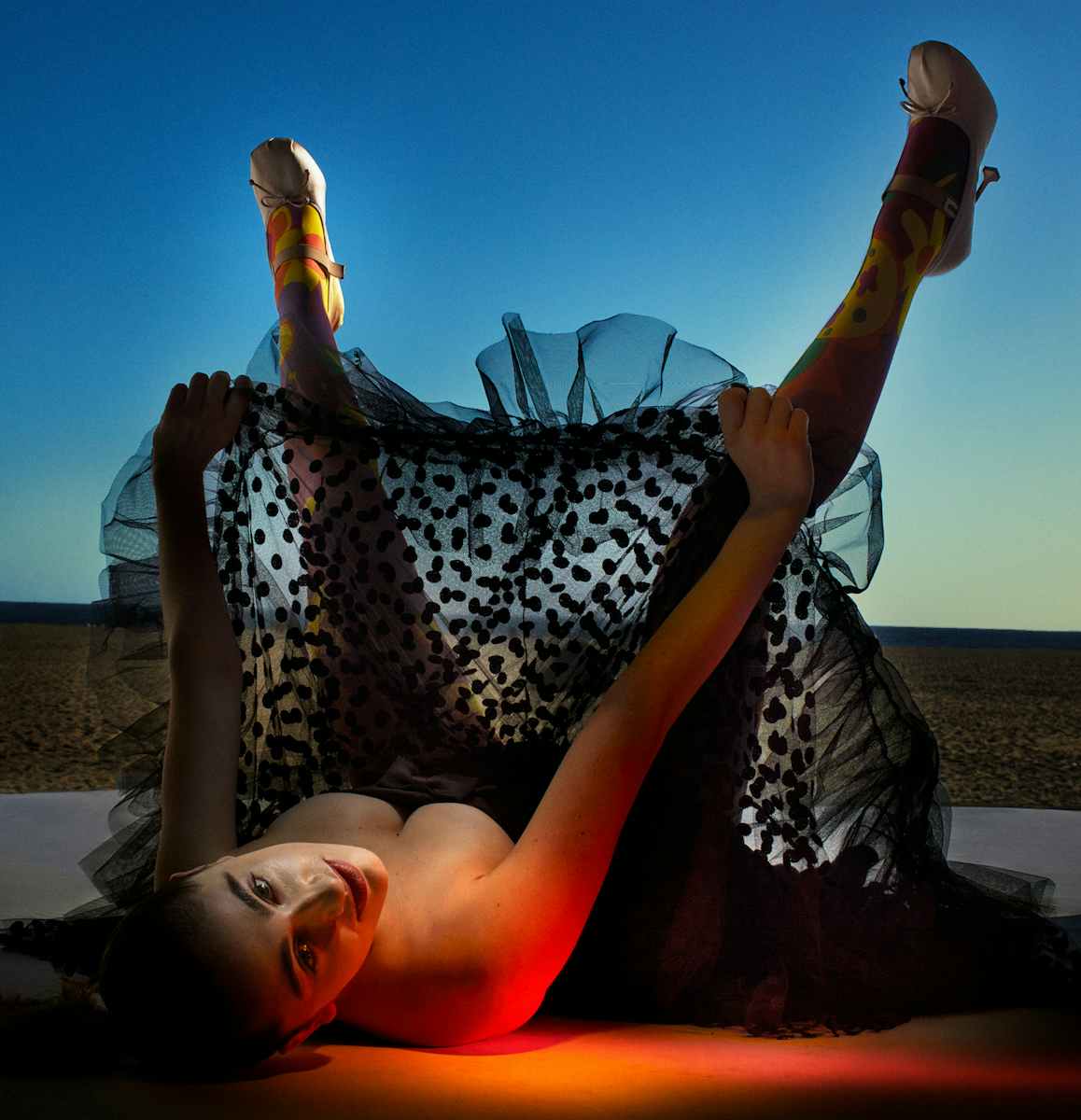 When those tweets (one sees her twirling around to Azealia Banks's 212, exclaiming: ​"It's LA! I'm addicted to drugs… we all are!") went viral, her parents, who were cautiously supporting her acting career from the sidelines, felt confused. ​"They were like: ​'We know you wanted to do theatre…' And I'm sitting there tweeting that I sucked a dick! But they now understand that that was my way of getting my comedy out there."
After a successful run of stand-up shows in New York, her way into the film world came when she met, and was cast by, Seligman, the writer and director of Shiva Baby, back when it was a student film. Sennott plays Danielle, an anxious, Jewish sugar baby who's just graduated. She drew on real-life experiences to nail her eye-rolling role (family members saying things like, ​"She's majoring in feminism?"). Its antsy, claustrophobic take on social gatherings as horror recalls the uncomfortable plots of Get Out or Uncut Gems, albeit made on a shoestring budget of $200,000. "[Rachel] let me cry to her every night over the phone as I panicked about not being ready to do this," Seligman told Mubi about the film, which has won award after award.
The strong friendship they cultivated has found them pairing up again for Bottoms, a high school film depicting two unpopular queer girls who start a fight club to try and impress and hook up with cheerleaders. ​"We just wanted to make a dumb, funny movie that women and queer women can see themselves in. I feel like there haven't been super big comedies in a while. We wanted it to really lean into the comedies we saw growing up, like Super Bad or Scott Pilgrim vs. The World, and have our own kind of take on that style of comedy." Although Shiva Baby prepped the pair for working together, the scale has amped up: ​"It's now 100 people and we're, um, on a football field in New Orleans… The dream is to make something with your friends and then keep making it. And then all of a sudden, you have a budget."
The upcoming Bodies Bodies Bodies ​"really nails specifically my generation – it was like, this feels like people I know", Sennott says, describing how she read the script in her parents' basement, ​"So depressed!", during quarantine. ​"And then I found out that Halina [Reijn], the director, was attached. I saw her first movie, Instinct, which is, like, this horny psychosexual drama, and I was like: ​'OK, I love that!'"
Over Zoom, Sennott is as funny as you'd expect. She tells me about the time she couldn't hack doing a ouija board in a graveyard and had to find a whole new friendship group as a result, then takes the piss out of herself for saying things like, ​"We could all use a laugh right now!" It's this self-awareness and self-mocking neuroticism that makes her so likeable and her comedy so sharp. Here's hoping a glittering film career inspires tweets as good as the misery did.

Rachel's 10 favourite body parts
1. Eyes ("I'm always looking to the eyes like: ​'What's going on? Are you mad? Do you love me?'")
2. Smile ("A smile is good on basically anyone!")
3. Boobs ("When I'm feeling my lowest I look to my boobs and say: ​'Please [help]!'")
4. Hands ("When I get a manicure I feel calm")
5. Feet and legs ("I love to go on walks and runs")
6. Toes ("You need those")
7. Hair ("Is hair a body part? You can honestly change your life with a different haircut")
8. Skin ("'Cause it kinda keeps everything in")
9. Digestive system ("I'm grateful for it because it seems crazy in there")
10. Knees

STYLING Gary David Moore HAIR Tiago Goya MAKE-UP Sara Tagaloa ON-SET PRODUCER Christo Arsenio PRODUCER Katherine Bampton PHOTOGRAPHER'S ASSISTANT Benjamin Callot STYLIST'S ASSISTANTS Florence Armstrong, Wendy Luong and Anna Kobayashi PRODUCTION ASSISTANT Brandon Nagata

More like this