Avatar's Jamie Flatters: ​

"

The loincloth was a bit of safety"
The young Londoner spent two years, naked and blue, filming James Cameron's epic sequel. This is The Way of Water, and the way of building an acting career from teenage dreams.

When we meet Jamie Flatters, he's a few weeks away from his life changing beyond comprehension: from unknown South Londoner to star of a trilogy built on history's highest grossing film.
"Yes," the smiling actor agrees, warily. ​"If people like blue men."
In Avatar: The Way of Water, the 22-year-old plays Neteyam, eldest son of the first film's human-turned-Na'vi hero Jake (Sam Worthington) and Neytiri (Zoe Saldaña), warrior-princess of lush alien moon Pandora. In writer-director James Cameron's three-hour-plus sequel to his 2009 sci-fi eco-thriller love-story, the focus shifts to the next gen Na'vi natives as they battle yet more rapacious human colonisation.
The only key member of the new cast who's British (we're not counting Kate Winslet), Flatters auditioned at 16 and was onset at 17, with the motion-capture filming taking place in a ​"grey box studio thing" in Los Angeles for the best part of three years. So, over a quarter of his life has been involved with making Avatar 2, 3 and 4.
"A good comparison is secondary school," he tells us when we manage to pin him down (not literally) in THE FACE office shortly before the Avatar promotional world tour yanks him off (also not literally). ​"It's that formative an experience, and as long in your upbringing. Whether I wanted it to or not, Avatar has shaped me."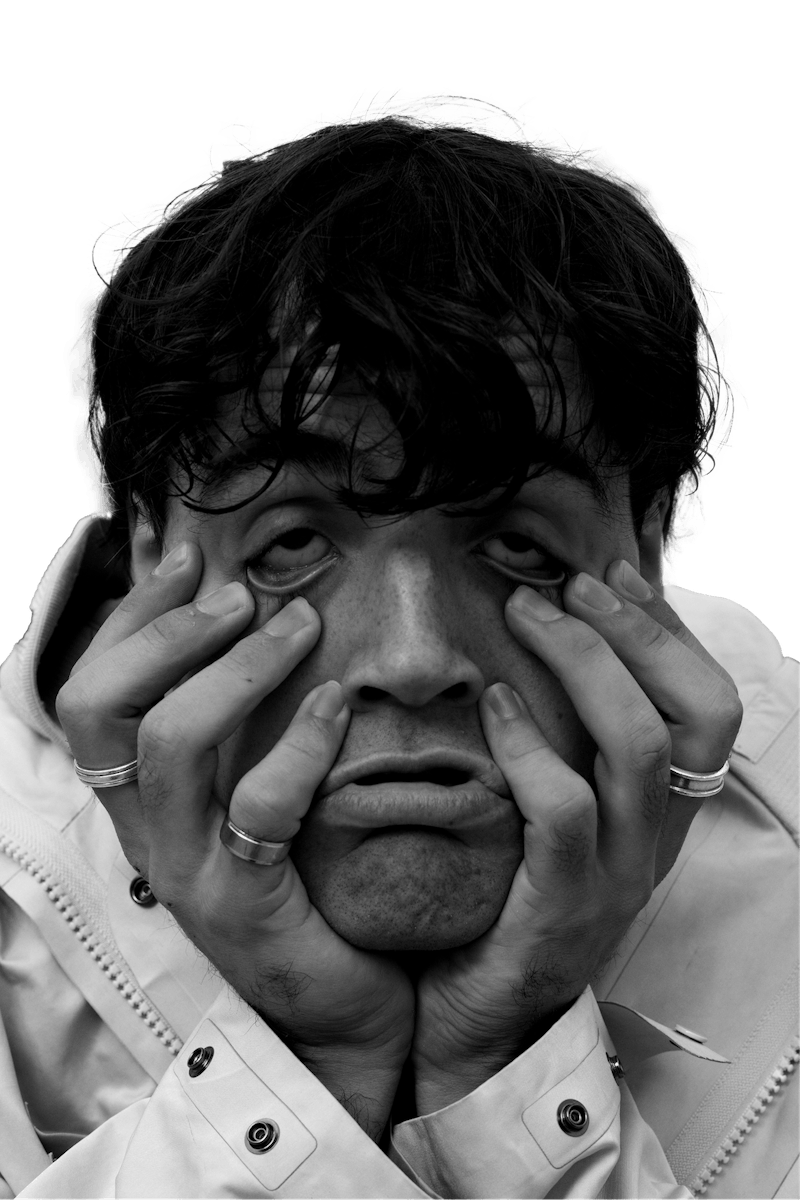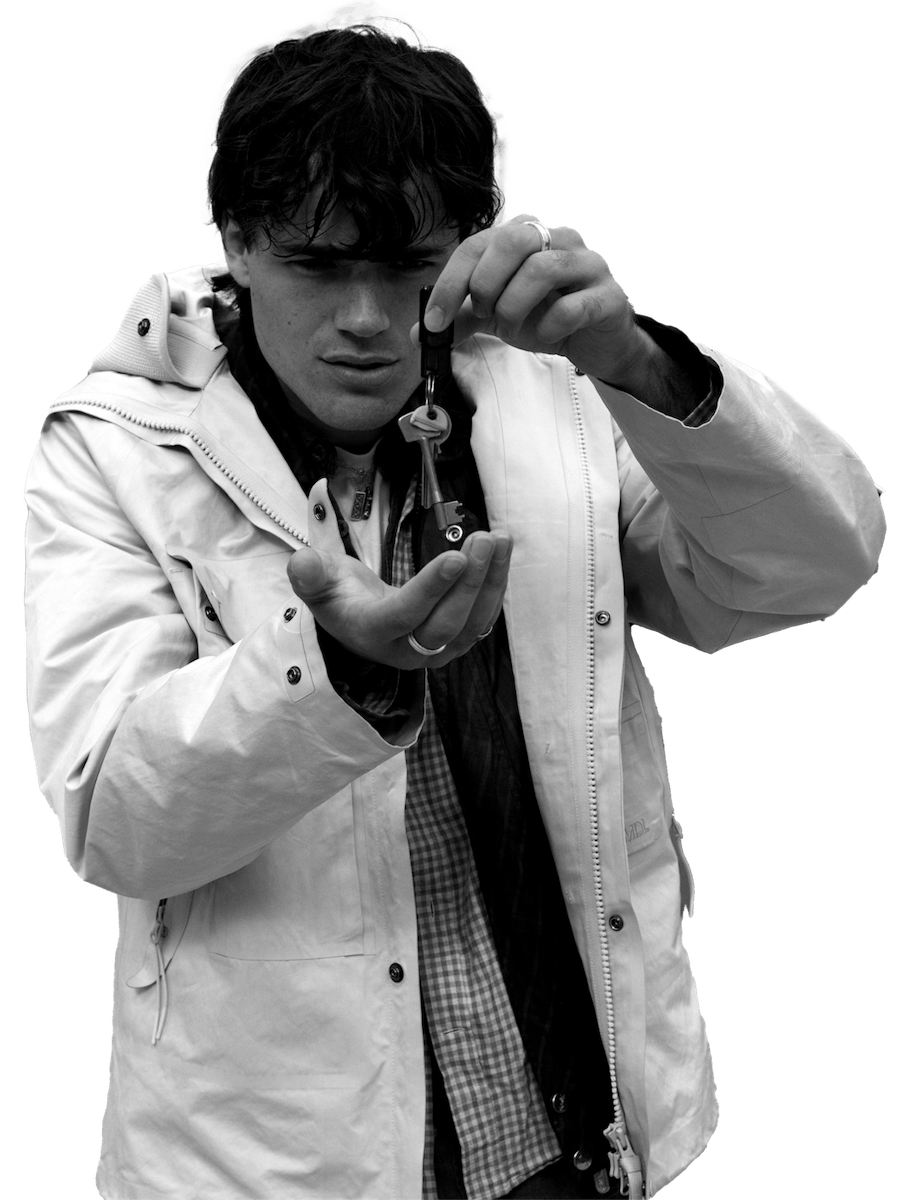 Thinking back to the life-changing audition that came his way in his mid-teens, Flatters – who until then had a steady if unshowy child acting career – remembers being privy to ​"not much at all".
"It was for the second film," he continues, ​"but you knew nothing about it. The biggest shock was getting further down the audition process and starting to gauge how big the kids' parts were going to be. You assume, because there was such a fully-fledged ensemble of the adult cast, that kids were gonna be playing side roles. The fact that [we] were a pivotal point within the choreography of how people are going to relate [to] the film?" he asks rhetorically. ​"Terrifying."
And how terrifying was the thought of being near-naked, on giant screens around the world, over three very long movies, and spending two years filming those scenes?
"Phew!" he exhales. ​"Yeah, man, it got real close. Running around in Hawaii in just your boxers was [almost] there," Flatters says of a pre-filming trip organised by Cameron to acclimatise the youthful cast to the idea of filming in otherworldly lushness. ​"The one thing the costume department would do is give you a loincloth, just around your privates. That was needed, actually. Just a bit of safety for that two-year run."
At an October pre-release launch event for The Way of Water in one of London's swankiest picturehouses, Flatters took to the stage alongside his young American cast-mates. They were polished, poised, on-message and very much ready for their franchise close-up. He was larky, self-mocking and clearly allergic to taking the whole thing too seriously, injecting a welcome hint of South London down-to-earthness to [film trailer voice] An Epic Motion Picture Event.
That's not to say Flatters wasn't professional to the last while working in the grey box studio thing. In an action odyssey that demanded a huge array of skills from the newcomers, he says that ​"the skill that I was most fearful of is merely the dialect that Avatar uses. It is a dialect that is influenced [by] real world [language], but it was mainly created by the language technicians, and Zoe Saldaña herself, in the first film.
"So given that the foundations were quite extremely personal to the original cast, I felt: if you now need to be somebody's son, and you need to have that alliance with, and match, the character, that is the scariest thing."
Fear, though, was his ​"biggest motivator. By the time I came to shooting the first day, the accent was the thing I found easiest to rely on."
Beyond that, he seems to have taken to the stunt work like a naked blue duck to water. ​"We did knife training, got into boxing, bit of jujitsu. I feel like for some of us kids, just doing the stunts was our day-to-day. It wasn't really like an actor's experience. It was more like a weird Fight Club. But a load of fun."

Since he splashed down from Pandora back to Planet Britain, Flatters has co-written a TV series, but is keeping mum on the details. He's more forthcoming on Black Dog, a film he's co-written and in which he stars. It's a road movie he's made with a mate, George Jaques, who he met in London when they were 16.
"We found our school experiences extremely formative. He came from private school, I came from a state school. And the divide was interesting because it was extremely felt between our social groups. So the logline for Black Dog is: two boys meet by chance on a London street after one of them's been mugged. And that night, they both realise that they need to escape London and leave it for good. But on the road up to Scotland, they re-experience the traumas they were running away from.
"So," he sums up of a film they're hoping to get onto the film festival circuit, ​"you look at that push and pull between different social structures."
He's also appeared in Netflix film The School For Good and Evil, which came out shortly after our interview. As if anticipating the middling reviews it would receive, he offers preemptive faint praise: ​"That's quite big budget and in America's world as well. [My] focus is looking at a European director and trying to get in with them. I feel like that'd be the best way forward and make me feel fulfilled."
Meanwhile, though, the future of the cinema-going experience needs saving, something about which James Cameron – the man who launched The Terminator, gave us more Aliens and sank the Titanic – is passionate.
So: as was the case for Flatters, the original Avatar movie came out before most FACE readers were fully of cinema-going age – or, even, walking age. What reason can The Way of Water​'s young cast member give those readers for blasting off to their local Odeonplex and watching this new instalment?
Jamie Flatters – a big picture, and also big vocabulary, kinda guy – has an answer for that.
"I honestly feel like modern day audiences have been treated frivolously in terms of this consumerist culture that the big studios have started to give people. They've given people a rush for the effects and release dates of blockbuster hits, as if the individual film itself doesn't mean much."
Uh-huh, go on.
"But this is a film from a director that isn't treating you just as a consumer. It's treating you as a spiritual person who needs to see some sort of transcendental, spirited, evocative piece of artwork. James Cameron and the whole team have the individual viewer in mind – and respect them. Unfortunately, that's what took a while!"
Avatar: The Way of Water is in cinemas from 16th December.

PHOTOGRAPHER'S ASSISTANT Lily Williams

More like this