10 unmissable new books to devour this month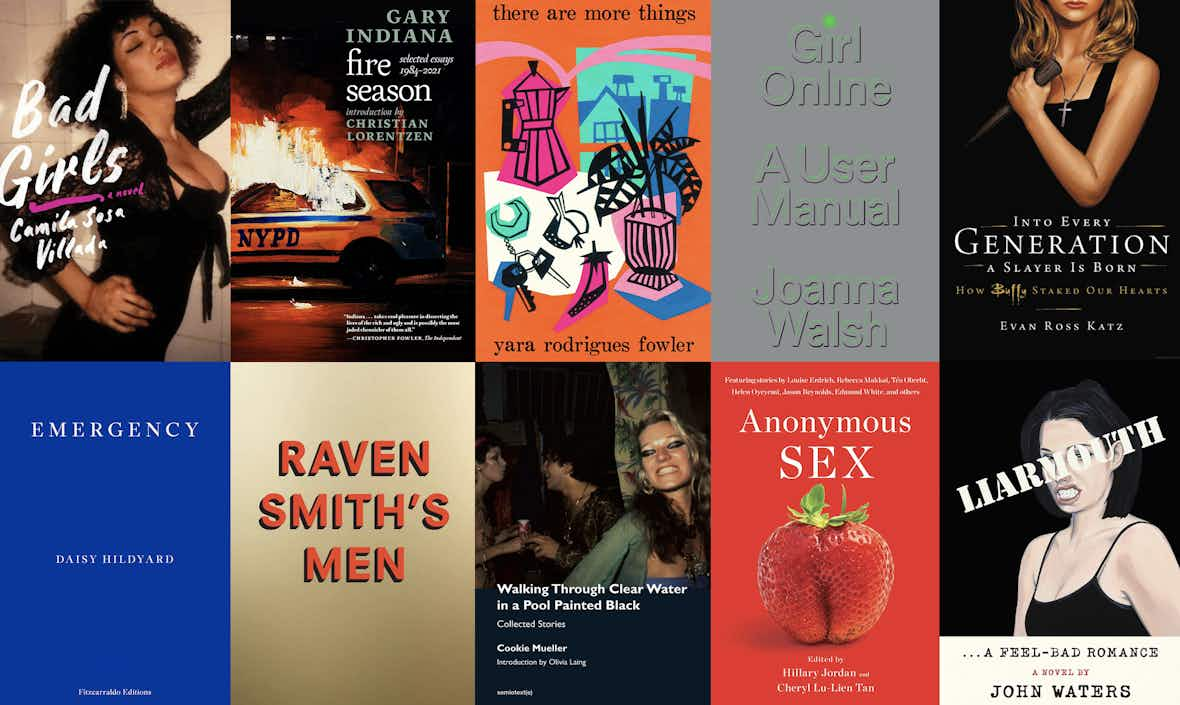 Sick of doomscrolling? Anna Cafolla selects the juiciest reads to dig into this month, from thrilling erotica and pop culture deep dives to explorations of New York's seedy underbelly – you name it, we've got it.

I always get a little reading rhythm jolt when spring comes around. Maybe it's for the nascent promise of balmy, stretched-out afternoons in the park, half devouring a juicy novel with pages made translucent by M&S 3 for £7 snack pot oils, half people-watching.

Not to mention there's also loads to look forward to as we eagerly approach the publication of unmissable summer reads. Take postwar Italian writer Natalia Ginzburg, who's most powerful when parsing the in-between moments of life with glowing simplicity – her growing English-speaking community of fans will be delighted by the forthcoming reissue of All Our Yesterdays with a foreword by Sally Rooney, just in time for the TV release of Conversations with Friends later this month.

This column features some books from across spring that are thrilling and transformative in equal measure. Think: psychedelic trips with the It Girls of underground New York, erotica done right, translated successes, cult provocateurs on pop culture and stories that inspire hope both politically and personally.

Walking Through Clear Water in a Pool Painted Black by Cookie Mueller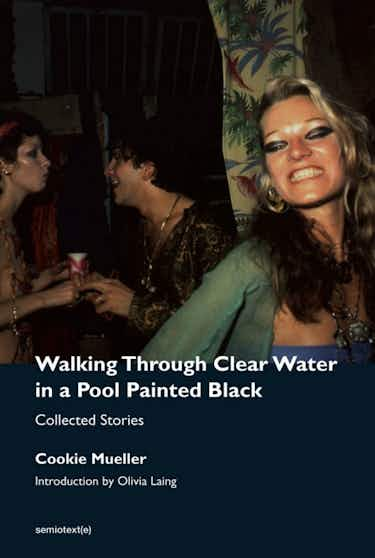 If you aren't familiar with the legendary writer, advice columnist, actress, designer, go-go dancer and performance artist that is Cookie Mueller, allow me to explain. She was a muse to the likes of Nan Goldin and John Waters, a ​"woman in flames", as critic Gary Indiana described her: ​"Not just a beauty, but the freedom that she had about herself, like a comet going across the sky once in a century." A new edition of stories (with a foreword by Olivia Laing), alongside the most complete collection of work from Mueller, has now been reissued by Semiotext(e).
In an era of homogenised personal branding, Mueller's writing remains provocative and refreshing, inviting us to never take ourselves too seriously and resist conformity. ​"You're right about my mind being open; in fact, it's so open that at times I hear the wind rippling through it," she writes. Mueller's stories hopscotch between harrowing and hilarious debacles with the same caustic wit and candour – a must-read for queers, outsiders, lunatics, sluts, lovers of gossip and the curious across any of those categories.


Where does being a man start, end and transcend? The concept of modern masculinity is as amorphous as it is omnipresent, but if anyone is up to the task of answering that question, it's Raven Smith, with his acerbic wit and charming cultural analysis.
Part memoir, part commentary, part elevated Instagram grid, MEN explores male privilege, misadventure, vulnerability, attractiveness and ghoulishness with equal aplomb. He dives into the epochal modern mystery of men, as a gay, mixed-race man who traverses the boundaries of masculinity with curiosity and playful caution. It's also a riotous, visceral, Jack Daniels-stained journey through Smith's own party monster years in turn-of-the-century Brighton, and a self-aware reflection on the self-mythologising pursuit of being ​"footloose and fancy-free and infinitely fuckable".

Emergency by Daisy Hildyard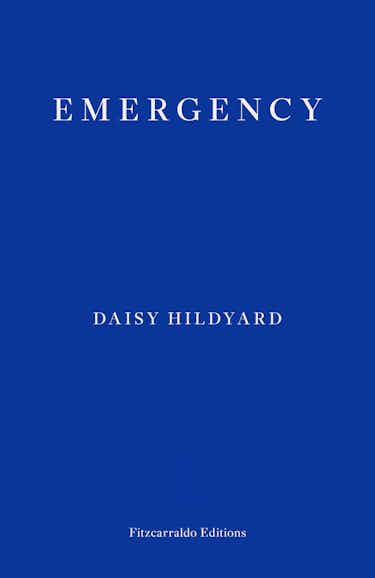 All life on earth becomes one squelchy mulch in Daisy Hildyard's third book and second novel, Emergency, in which an unnamed narrator recalls her 1990s coming-of-age in rural Yorkshire from her present day solitude in lockdown.
Though life in the North feels at times pastoral and compact, or gothic and claustrophobic, Hildyard delicately weaves together the globalised effects of climate change, like kids' Fanta can tabs found in dead birds' stomachs and pesticides pervading from Peterborough to Panama. The woes and anxieties of local people and the violence and angst of schoolkids all interconnect with the tumult of the forest, the birth of foxes and plants asphyxiating each other. This is the pastoral novel reimagined for a planet enveloped by climate change, and a celebration of a world both alive and on fire.
The writing in Emergency is slow and meditative. Still, the narrator's lips are taut against ready-to-bare teeth – she has an unwavering commitment to expanding the realities of life on earth and the complicated relationship between man and nature.

Girl Online: A User Manual by Joanna Walsh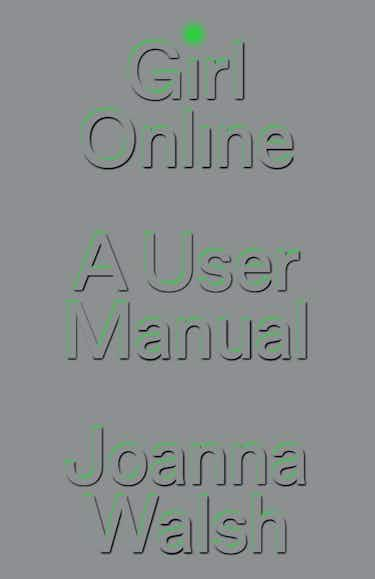 There are parallels between the internet and what it means to be a woman – both are consumed, watched, interpolated. With her book-length essay Girl Online: A User Manual (published by Verso), Joanna Walsh touches on doxxing, data privacy and dick pics, diving deep into the direness of being a woman on the internet, which is also as she reflects, a space for self-discovery, survival, and community.

Walsh deftly travels through online language to present the full (highly pixelated) picture, from early blog style to tweets, selfies, stan-dom and celebrity-speak. Girl Online is a dogged exploration of how women are pressured to self-commodify online, which can be equally alienating as it is connecting.

Influencers sign deals with the devil (or ink an IG partnership), while the rest of us painstakingly craft slippery online identities dislocated from the IRL. Walsh's philosophy is funny and thoughtful, and here, she presents the feminist resistance for the extremely online girls (or should we say gworls?).

Into Every Generation a Slayer is Born: How Buffy Staked Our Hearts by Evan Ross Katz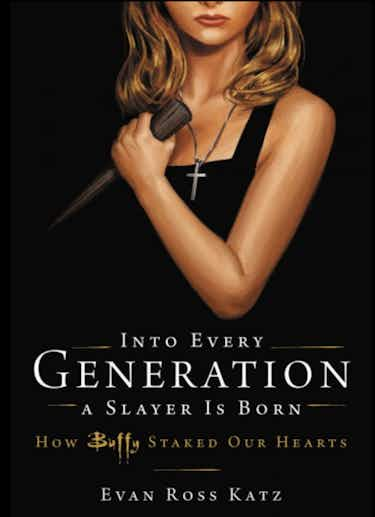 Some of my favourite pieces of cultural trivia involve Buffy the Vampire Slayer – namely, that the term ​'Big Bad' was introduced into our collective lexicon by the TV show and that an early episode featured the first televised use of ​"Google" as a verb. The influence! 25 years on from the series' first screening, you can now brush up on your Buffy studies with this joyous, meticulously crafted celebration of the bildungsroman of Buff.
Cultural critic and journalist Evan Ross Katz explores the legacy of a show that staked all ​'90s kids' hearts and its ever-evolving fandom. It features interviews with the cast, including Sarah Michelle Gellar and Seth Green, as well as writers and crew shooting the shit with Katz. SMG's personality shines through as she travels through memory lane and back into the Buffyverse. Meanwhile, Katz is impassioned in parsing the show's seven-season run, taking in its vast cultural impact and misadventures with a loving, critical eye, interrogating its presentation of queer identity and race representation (justice for Tara and Kendra!)

there are more things by Yara Rodrigues Fowler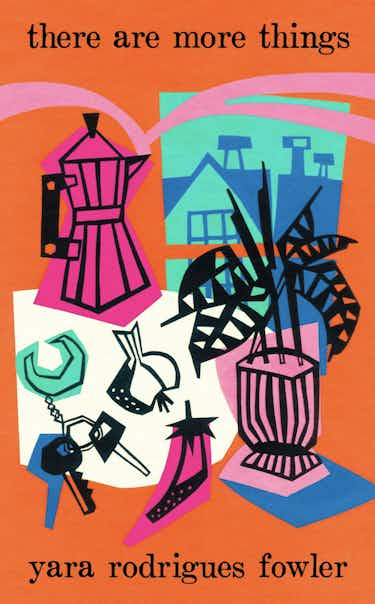 Self-described novelist, abolitionist and scorpio Yara Rodrigues Fowler's second novel is an unbridled call for the revolutionary and hopeful, oscillating between the optimism and pain that comes with pushing for radical change. Set in January 2016, we meet Melissa and Catarina – both young women in London with Brazilian roots – whose friendship is cresting on the battleground of Brexit Britain and Brazil's military dictatorship. A writer who's as informed by MSN messenger as Zadie Smith, Rodrigues Fowler's prose is vivid and ambitious, sensitively drawing a picture of sisterhood and what a society imagined by the most marginalised could look like.

Anonymous Sex: 27 Authors, 27 Stories, No Names Attached, edited by Hillary Jordan and Cheryl Lu-Lien Tan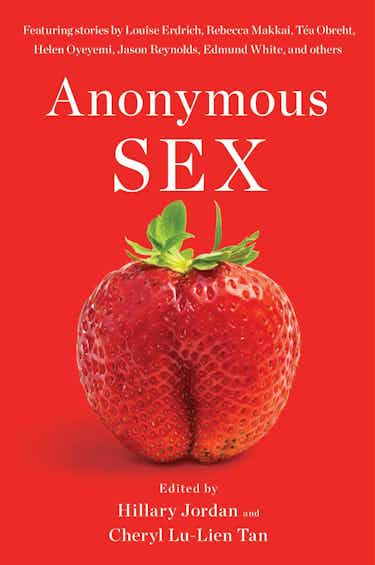 Each of these erotic short stories is written by a well-known writer – but who? Hillary Jordan and Cheryl Lu-Lien Tan invite you, oh so very coyly, to ponder this with a collection of titillating anonymous tales. Here are some clues: Louise Erdrich, Paul Theroux, Chigozie Obioma, and Catherine Chung are among the contributors, but you'll just have to guess which sexy stories they penned. There's sex in an AI-driven afterlife, two teenage boys who feel stirrings of desire at a sleepover, BDSM encounters at a work conference… This collection runs the gamut of horny.
Fire Season: Selected Essays 1984-2021 by Gary Indiana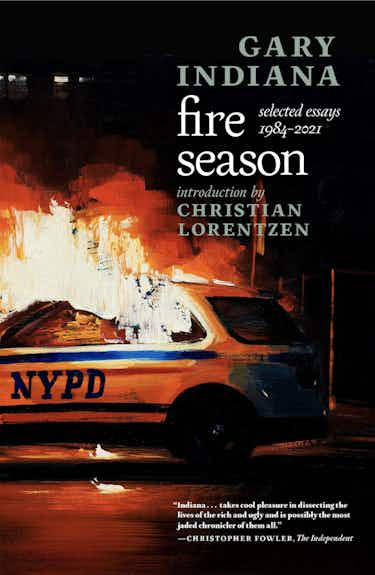 Gary Indiana is a writer that invokes a conspiratorial smile with every flick of the page. From Barbra Kruger to EuroDisney, Indiana finds humanity and complexity in high art, pop culture and everyday mundanity with his unsparing and sardonic style. He is alive to absurdity and unafraid of calling out the Emperor's New Clothes moments of life in a way that will forever feel – if not necessarily contemporary – refreshing.

He's a master of critique that stings with clarity rather than nastiness. Having said that, it's hard not to wince at his witty observations. Fire Season brings together writings from 35 years of the author, critic and cultural icon's essays, with an introduction by Christian Lorentzen, for diehard fans and new tourists to Indiana's oeuvre alike.

Bad Girls: A Novel by Camila Villada (translation by Kit Maude)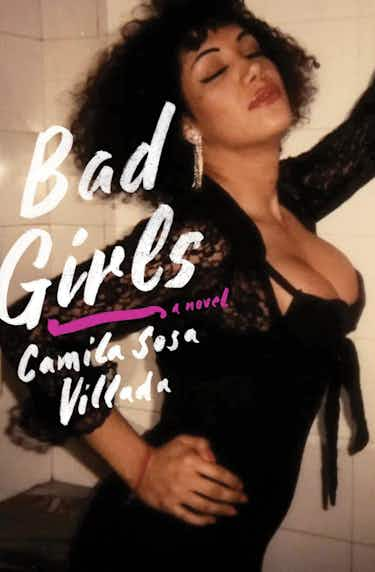 This is a trans coming-of-age story that draws from a life story that Pedro Almodóvar could have directed, for fans of Torrey Peters' Detransition, Baby and The House of Impossible Beauties by Joseph Cassara. It was first published in Argentina to huge success as Las Malas – it's being adapted for screen over there – and this is its first English translation. Camila is our protagonist, living among a group of trans sex workers who make their community in the Argentine city of Córdoba, before stumbling across a baby in the brambles who they adopt into their rag-tag family. It's a story of trauma and identity, chosen family and world-effacing love, vagabonds and violence, that mirrors the real-life experience of its author, imbued with queer magical realism.

From the filthy splendour of John Waters' mind arrives his very first novel, a ​"feel-bad romance"' titled Liarmouth. In it, we meet three generations of women: Adora, who runs a facelift clinic for dogs; Marsha, a con artist (and our liarmouth lady) who steals suitcases from airport carousels and has skipped out on a vengeful loser boyfriend; and Poppy Sprinkle, a cult leader of sorts for trampoline addicts. All of them more or less want to kill each other.
Waters' films – from the iconic Female Trouble to Polyester and Divine-starring Pink Flamingos – have never followed regimented three-act structures or bothered with plot devices or character arcs, so don't expect the novel to fulfil any of that either.

Rather, expect Liarmouth to trigger your gag reflex as it shocks, disgusts and delights in equal measure. This is a tale of family dysfunction, scamming, depraved sex and crime – a great novel for anyone in their villain era.


More like this