How Big Dyke Energy became South London's go-to queer night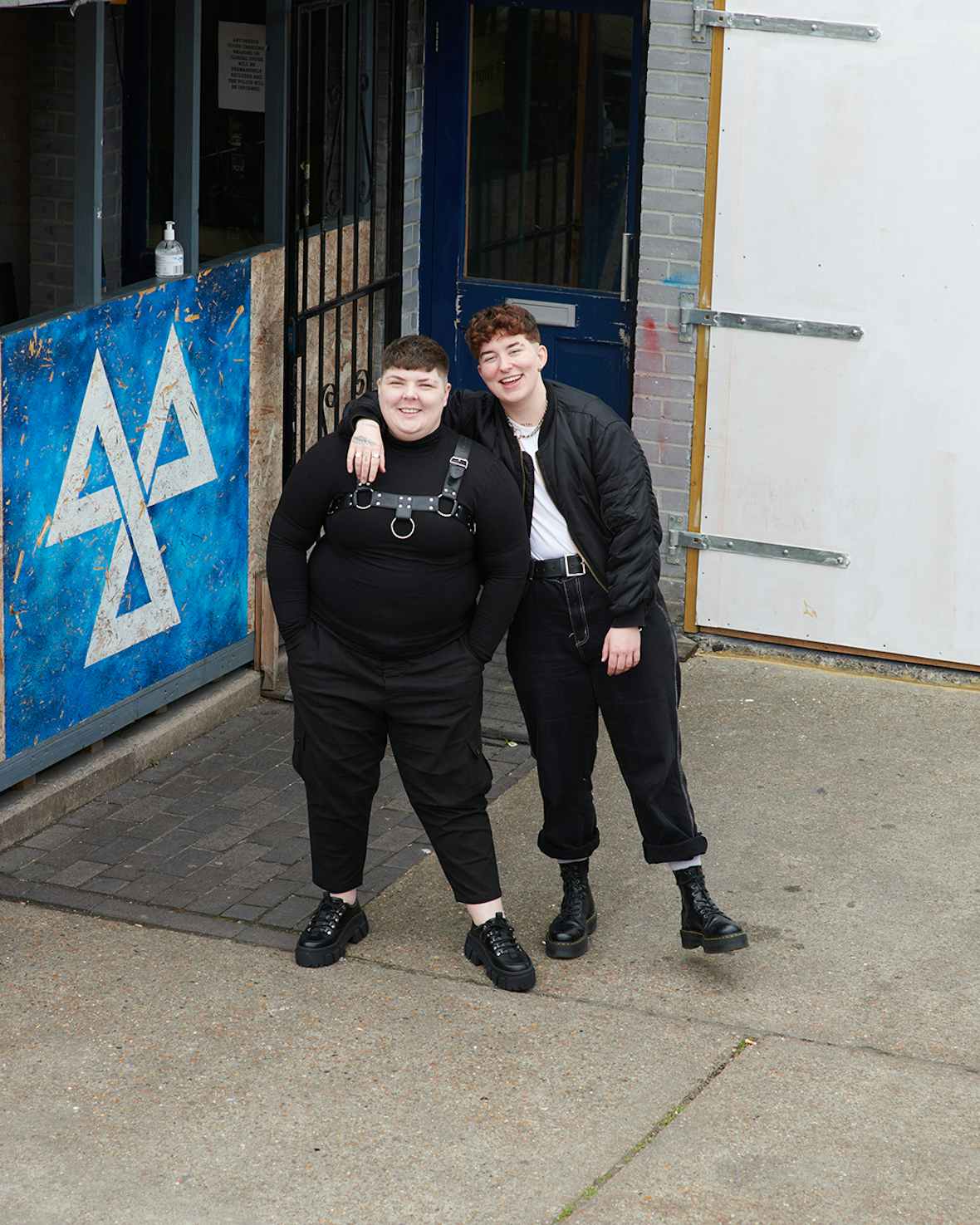 New Guard: Founders Melody and Elliot created BDE in 2019 so London's queer women, trans+ and non-binary communities could rave in sweaty and safe-feeling harmony.
To celebrate London's venues bouncing back stronger than ever, THE FACE has teamed up with Beefeater Gin to create New Guard: a directory of people shaping the future of nightlife in the city. We've brought together a mix of talented individuals – from DJs and musicians to venue owners and restaurateurs – who are as eclectic and intoxicating as London itself.
It's 9am on a Thursday. Melody and Elliott are bound up in harnesses in the smoking area of Venue MOT warehouse club. It stinks of stale beer and cigarettes. But this is not an all-nighter, it's THE FACE photoshoot. They're stone-cold sober and they're having an absolute ball. You get the feeling these two are always having fun. But also – this is their moment. They are what ​"living your best life" actually looks like.
Big Dyke Energy – their South London queer rave – was born in May 2019, just a year before the pandemic came to shut down the party. London's queer women, trans+ and non-binary communities needed a place where they could rave in sweaty and safe-feeling harmony. So they started coming from the get-go. ​"The first party sold out, which is insane for any party," Melody exclaims. And they've been coming ever since.

So what do Melody and Elliott think was the secret to their success? ​"All the parties are up in Tottenham and Hackney," says Melody. ​"Queers in the South were crying out for their own space." But there's more to it than that. Elliott is trans and Melody is a cis butch lesbian with short hair, ​"I present myself that way ​'cause I love the way that I look," she says. They both describe the issues they've had in standard London nightclubs ranging from arguments over ID and toilets to actual assault. For their community, a safe space was a matter of absolute urgency.
What they've created is arguably what every promoter dreams of, one of those monthly nights that's an event, the sort that people plan their outfits for. ​"Everyone dresses up and makes such an effort," Melody says, her voice bubbling with pride. ​"People fucking love it and I think that's crazy."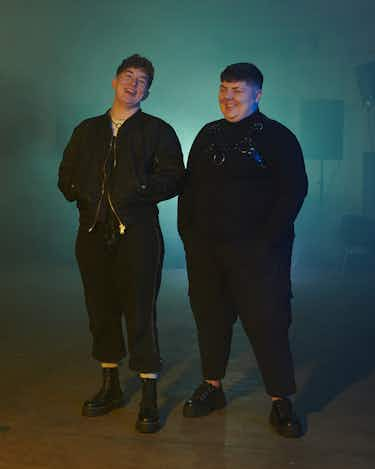 Both Melody and Elliott are London transplants – from Manchester and Edinburgh respectively. They reminisce about their younger, less-Londoned selves navigating the big city. ​"You'd be going out to Soho ​'cause that's what came up when you searched in Google," laughs Elliott. ​"I'd been listening to Drum & Bass since I was 13 and I ended in this world of R&B and tech-house thinking, ​'Where am I?!'" Melody chimes. Their point is that they always had to make a choice. ​"You should be able to feel safe in a club and listen to the music you like. It's not a massive ask!" says Melody.
And now they have BDE, their self-proclaimed ​"dirty sweaty queer rave of free expression". A space where they can DJ all of the underground and industrial they like to a room packed with love, lust and togetherness. ​"I feel super proud at the end of the night, just standing there and watching everyone dancing," says Elliott. In fact, Melody was walking down Dalston high street the other day when a stranger approached her to tell her they'd met their fiancé at the party.
BDE are fully entrenched in London's LGBTQ+ community. When we speak they're buzzing to have their own BDE stage at mega rave festival Body Movements that weekend. Plus, they've just teamed up with South Asian party hosts Daytimers to raise money for Mermaids and the Human Dignity Trust: Celebrating Pride By The Community For The Community.
"I think London now is built on queer nights: Adonis, Crossbreed, Pussy Palace," says Melody, ​"They're fucking incredible." As with Adonis and their fight to keep their Tottenham venue open, Melody and Elliot are currently fighting the local council to stop their beloved MOT from being shut down. But they'll keep on keeping on, because that's the essence of Big Dyke Energy.