The cultural impact of Billionaire Boys Club & ICECREAM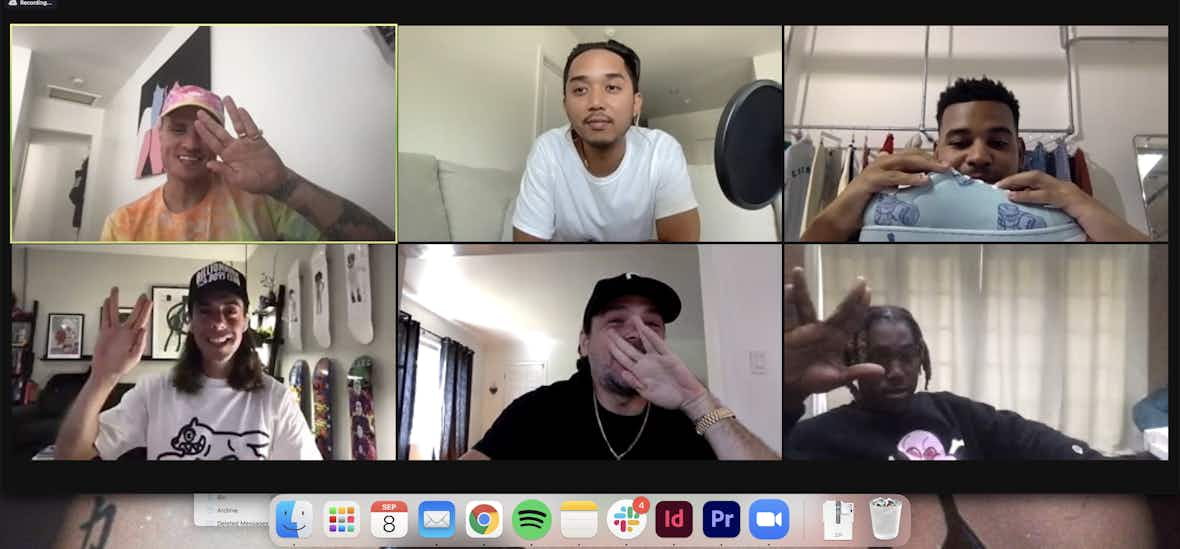 To celebrate the relaunch of ICECREAM EU, THE FACE has rallied the crews that shaped both brands. Listen to a conversation between Don Toliver, Nino Scalia, Jimmy Gorecki, Ross Westland, Mick Moreno and Samutaro.
If there's anything we can learn about Pharrell's 20-year reign at the forefront of pop culture, it's that individuality matters. When he burst into the public consciousness in the late ​'90s, not only did his music sound different to everything else in the charts, he looked different from everyone else too. As he co-created hit after hit under the infamous moniker ​"The Neptunes", he stood confidently apart from rap's ultra-masculine archetype, occupying a new realm where being a weirdo, skateboarding nerd was cool.
Having already transformed the music industry with his visionary sound, it wasn't surprising that Pharrell extended his pursuit of individuality to his first foray in fashion. In 2004, he partnered with Japanese fashion icon NIGO to launch two lines of luxury clothing, BILLIONAIRE BOYS CLUB and ICECREAM. Produced in limited quantities and employing the unique visual language of Sk8thing, the graphic designer crucial to the success of BAPE – the two collections were conceived to breathe new life into high-end sportswear. While BBC offered a luxury take on streetwear, ICECREAM catered to a new generation of skate kids who were into high fashion.
Bucking the trend of skateboarding's lo-fi ​'90s aesthetic, ICECREAM boldly arrived with its all-over graphics depicting familiar hip-hop iconography. Dollar bills, beepers and diamonds were contrasted by more playful motifs like waffles and dripping ice cream cones that took inspiration from mid-century confectionery. It was obnoxious and in-your-face but the kids loved it!
It helped of course that the hoodies, tees and signature skate shoes were endorsed by the ICECREAM skate team, a crew of mainly Black skaters including Terry Kennedy, Jacob Wilder, Kevin Brooker, Cato Williams and Philly teen Jimmy Gorecki. While Pharrell saw the skate team as an opportunity to give back to a community that had inspired him, it had a huge impact on skateboarding and streetwear at large. Not only did the ICECREAM team help redefine the relationship between skateboarding, hip-hop and fashion, but their legendary ads, skate videos and features in music videos helped establish the skate team as cultural influencers in their own right.
Today, some 18 years on in the game, it's clear to see the cultural influence of ICECREAM and how it remains one of streetwear's most covetable brands. To celebrate the legacy of ICECREAM and its European relaunch, we caught up with the people that helped make it all happen – the past, present and future of ICECREAM.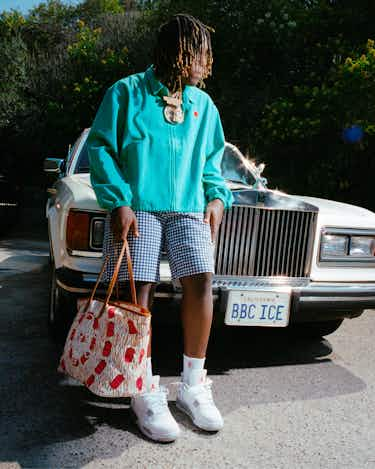 Jimmy Gorecki [OG ICECREAM SKATE TEAM member]: I'm one of the members of the first skate team. I was brought in by Nino who is a really old friend of mine. I knew it was something he was working on for quite some time, and fortunately, he brought me into the mix and needless to say it changed my life.

Don Toliver [US artist]: Watching TK and Jacob, and who else – Kevin, just like going so crazy on the skate team and just watching Pharrell you know, parked outside with the Enzo and the ICECREAM Letterman. That influenced me all the way up until now.

Jimmy: I think once we got the ball rolling, we were just slowly realising that it was way bigger than any type of skate brand that any of us had ever been part of. Nino and Pharrell were locked into their vision, but the whole thing was growing so big that sticking to that script was damn near impossible, ​'cause it was so much bigger.

Nino Scalia [SKATE TEAM manager]: The greatest thing about skateboarding, beyond the actual act and how great it feels to do it is, the common denominator in skateboarding is your skateboard. It's not about money, it's not about colour, it's not about anything like that. Believe it or not, skateboarding wasn't that warm to ICECREAM at the time; it was still very insular. If you would look at how skating is heralded now versus back then, it was very protected. But now skateboarding is something that is a part of the genetics of so many brands and so many facets of the culture.
Ross Westland [Creative Director of BBC and ICECREAM EU]: Obviously the whole vision was incredible, to be able to put together what Nino was talking about there with the actual skate team itself. But on the brand side, the clothing side, the clothes that came out originally, I still wear them now. They stand the test of time. The quality and craftsmanship, obviously being made in Japan, and Pharrell's luxury influences and things that were inspirational to him, all of that educated me.

Jimmy: Back when I was at school in Philly, I might as well have been like a rapper at that point, honest to God. It felt like damn, this is kind of crazy to be wearing the $900 jacket with the $350 full zip, with the shoes and everything. It definitely felt like being part of something one of a kind.

Mick Moreno [Pharrell's first assistant]: Pharrell is like family to me, so BBC ICECREAM is like a family business. So, wearing that was just like, that was my second skin. It was something that I was really rocking and repping, and I was watching it all come to life from the start. Just looking at Don right now, looking at his Bones and Cones [print]… Everything standing the test of time and still being alive is amazing to me.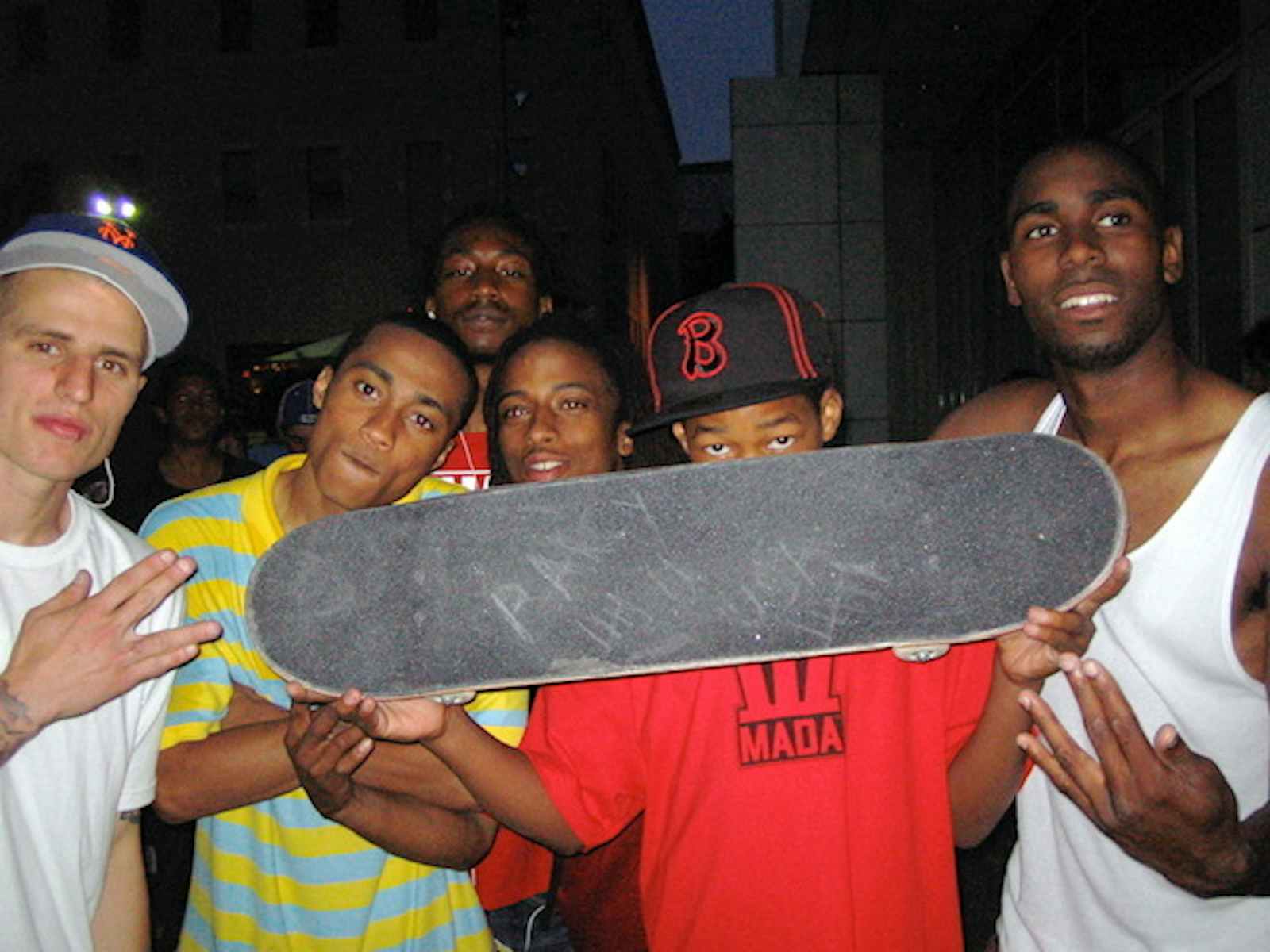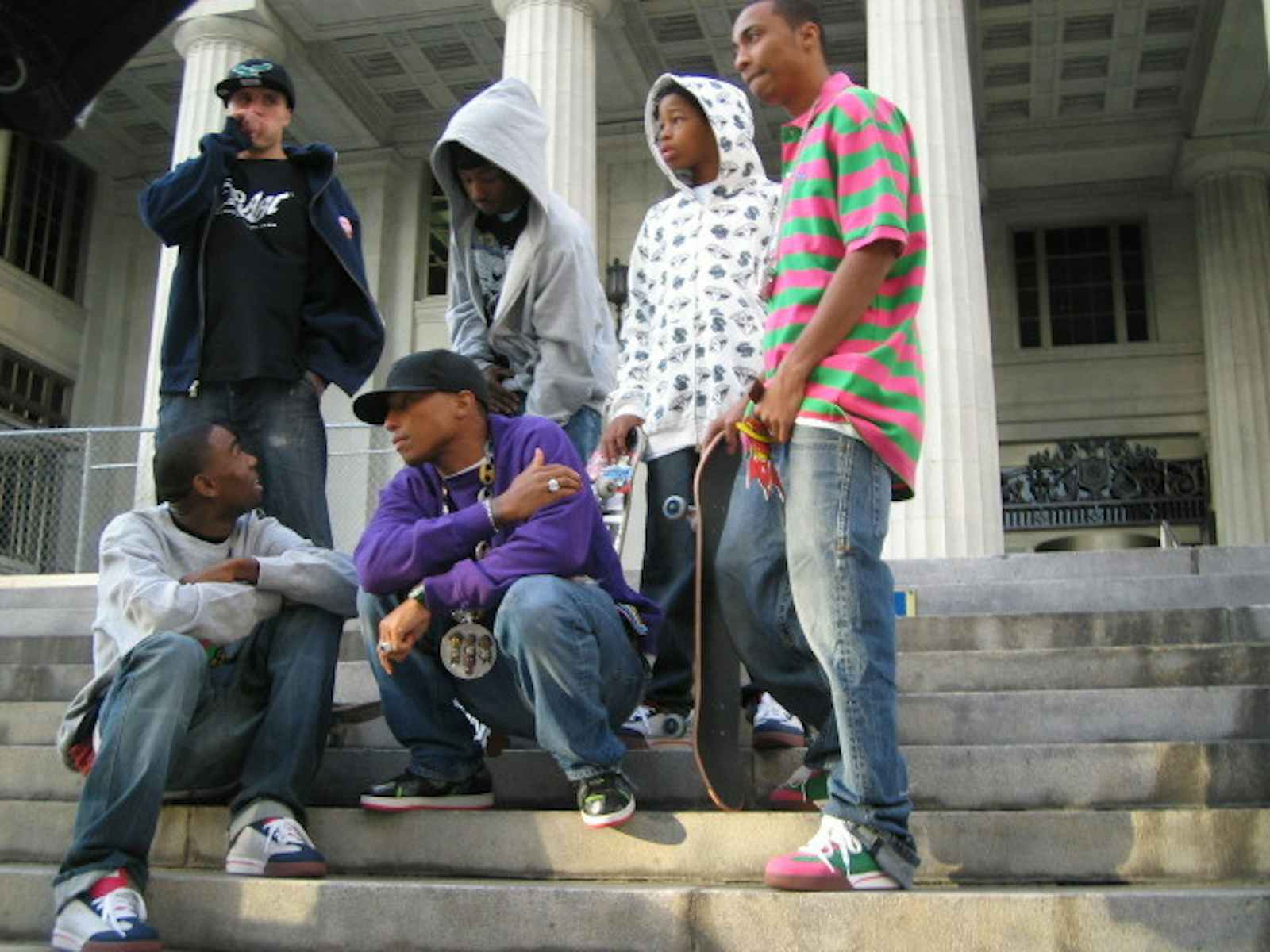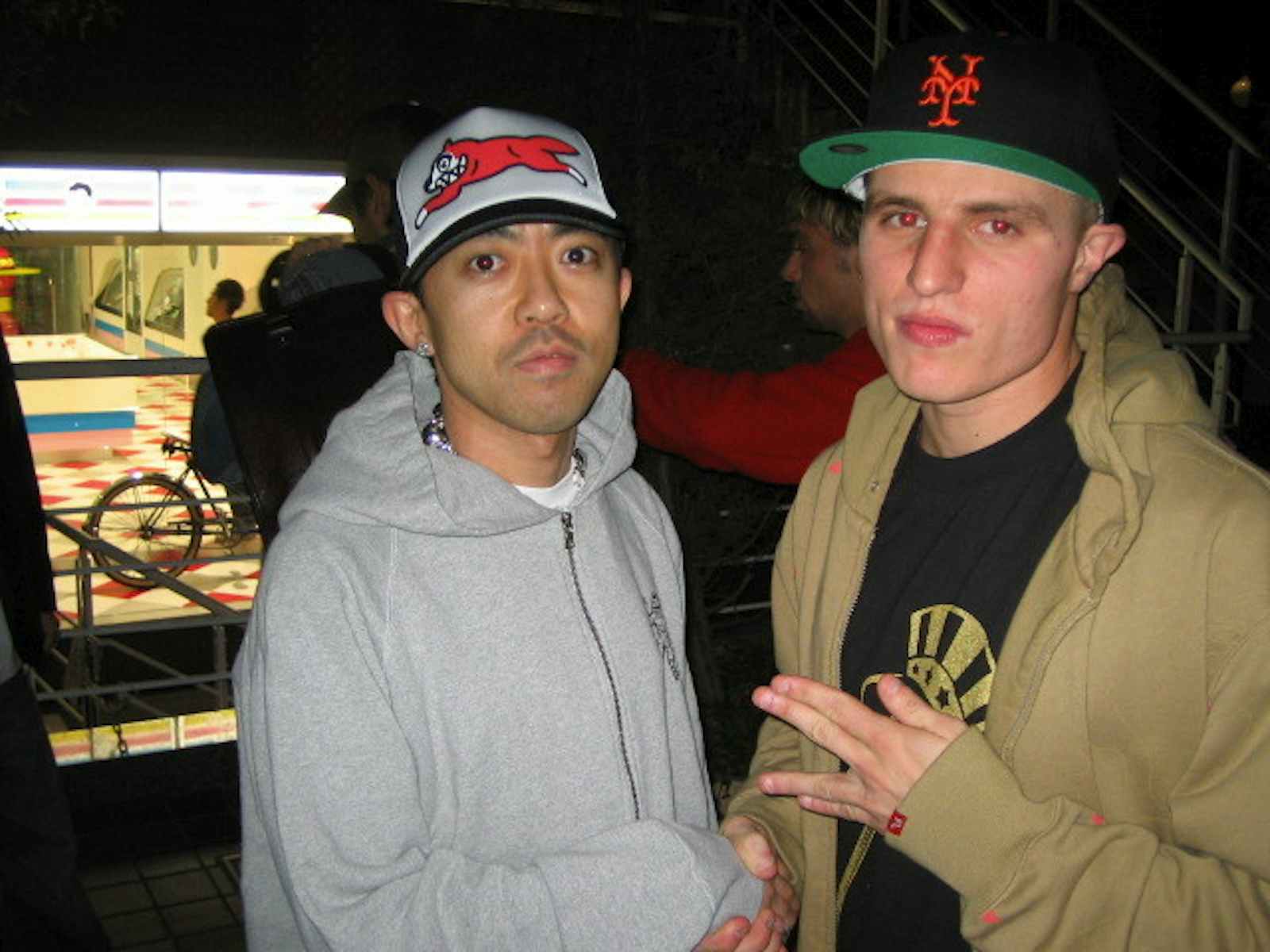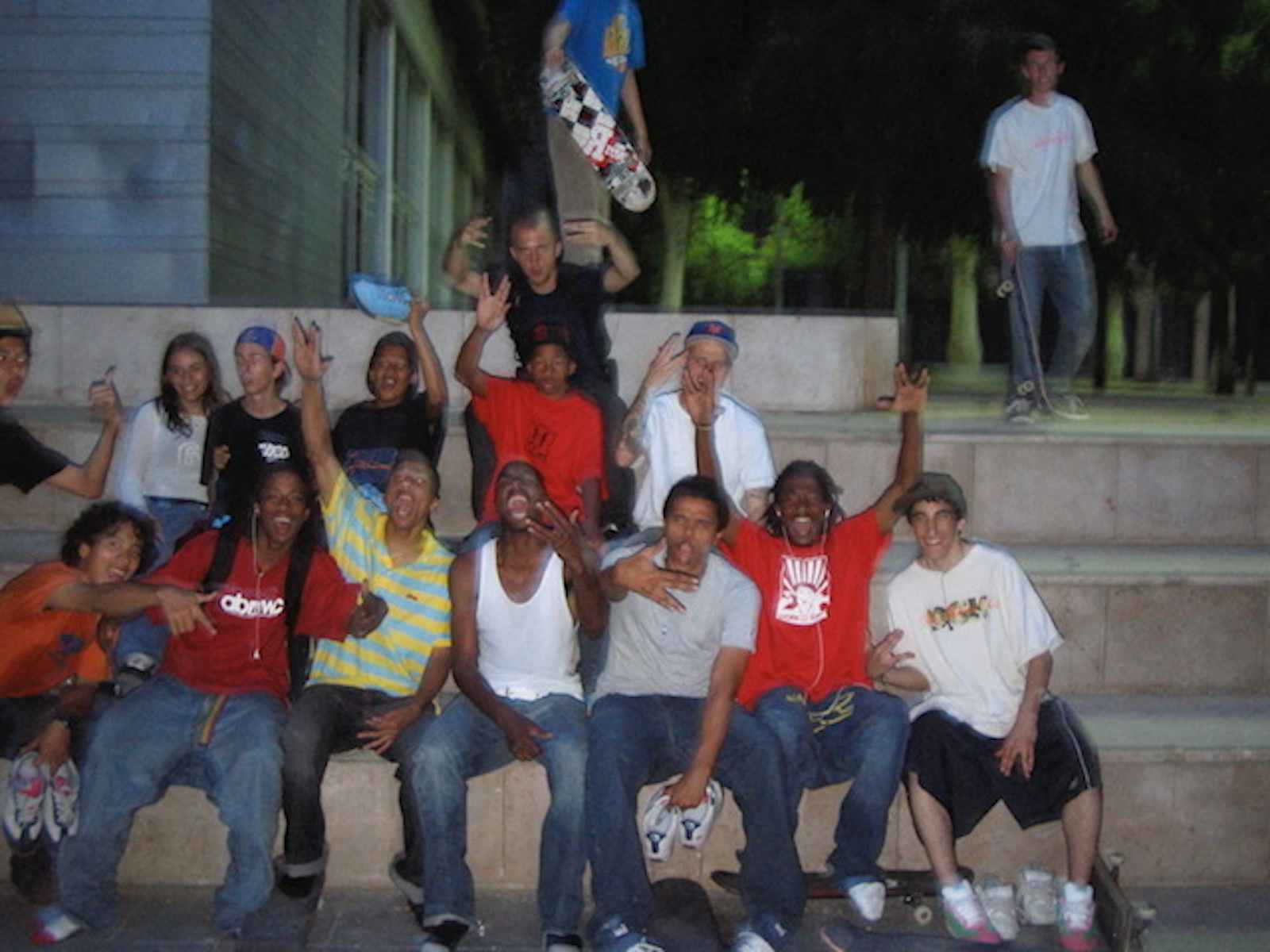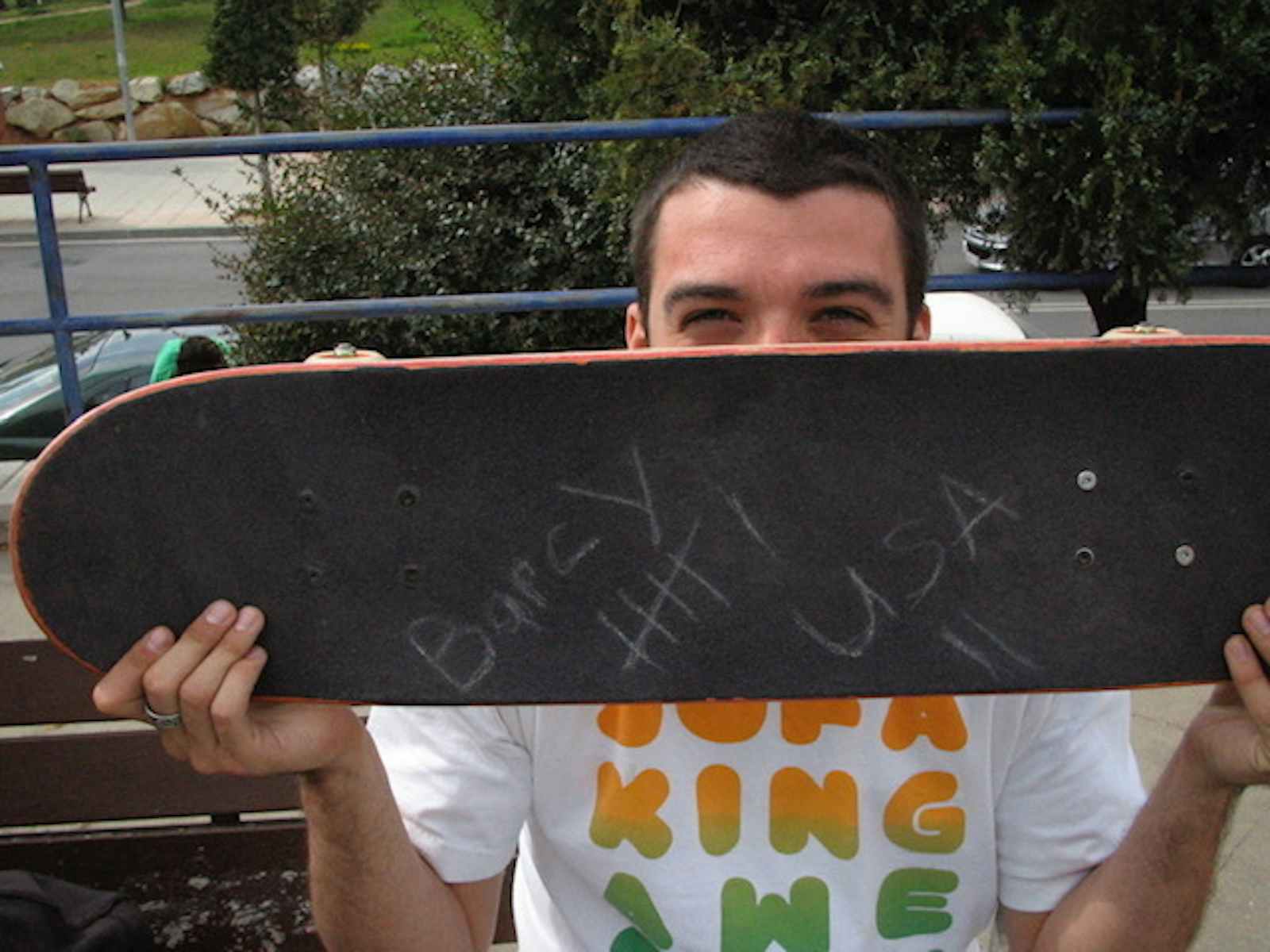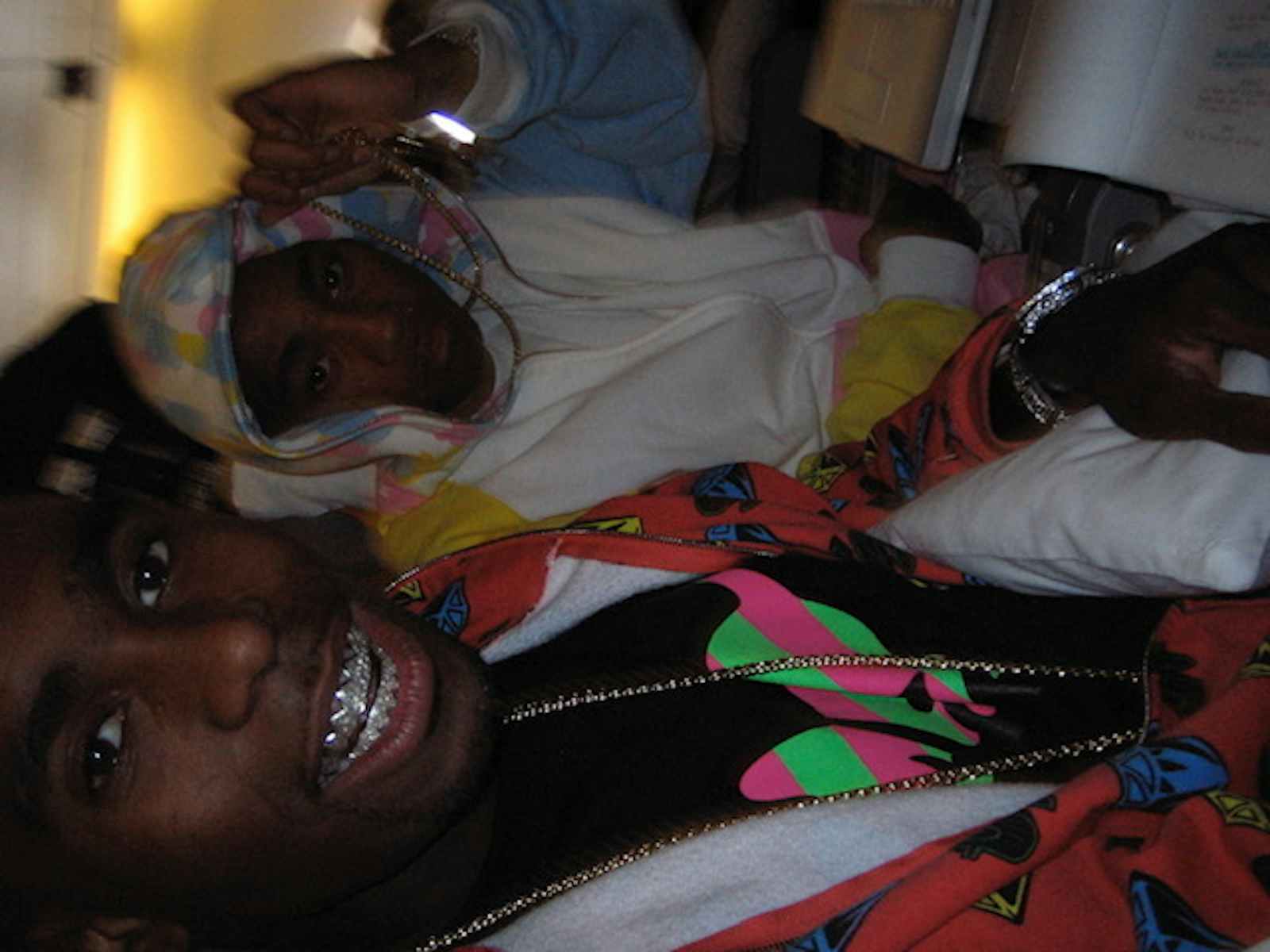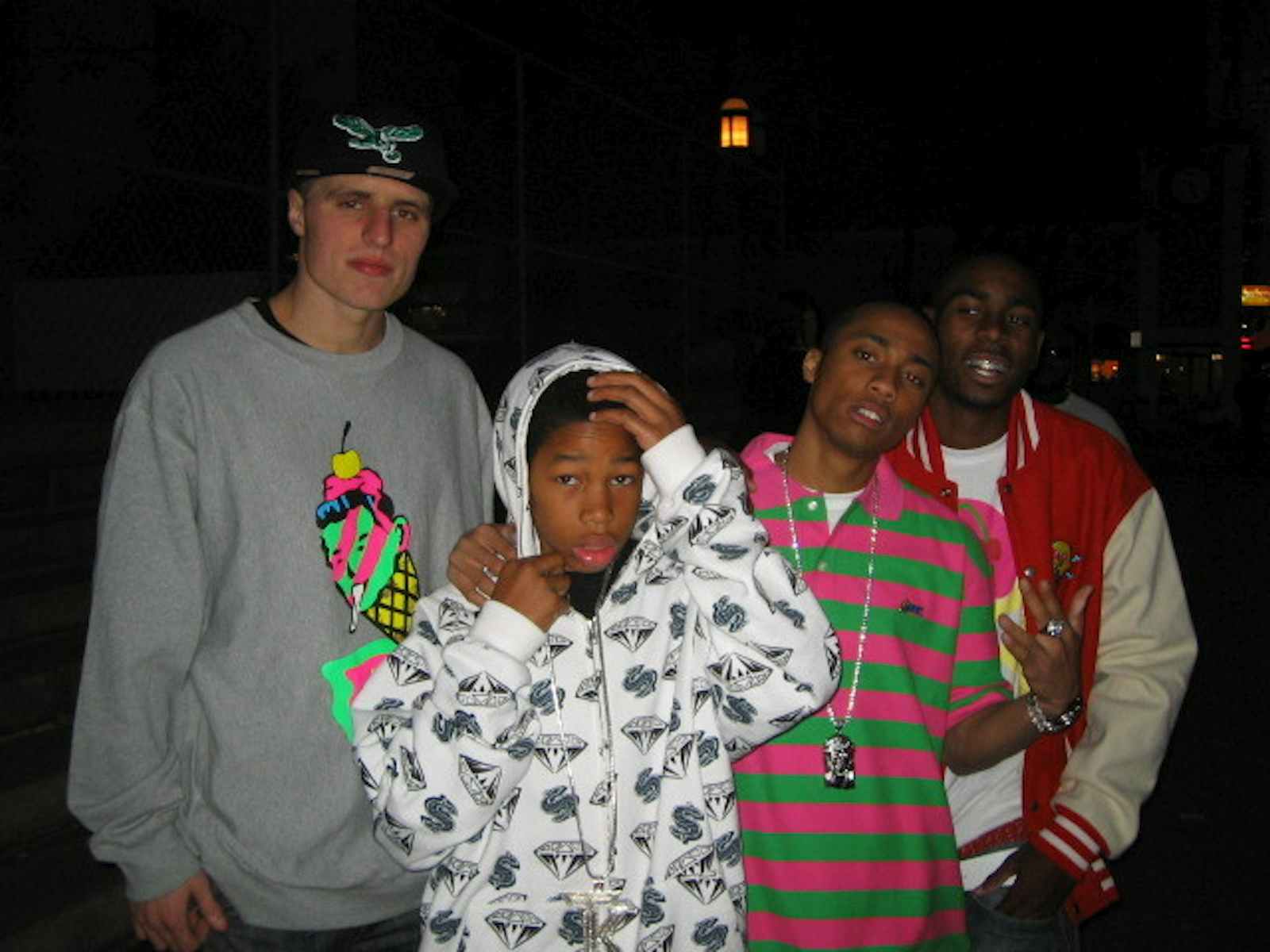 Ross Westland: I think it's important to mention as well that originally they wanted ICECREAM to be a sneaker collection to accompany BBC. But [Pharrell's collaborator] SK8THING is such a genius and really ran with the concept of creating skate-inspired graphics that they actually made a full-blown brand from the amount of graphics that he'd drawn.

Mick: It was just brilliant on Nigo and Pharrell's part to come up with the overall concept and what the overall feel would be. It being split to being BBC and ICECREAM. It was kind of rare, unheard of, to drop two brands at the same time that had two different feels. Just having all those different ideas, and fleshing them out into two beautiful worlds, it was great.
Ross: I was thinking about the right sort of person to partner with [for this drop] and it had to be Don, in terms of both his music and his aesthetics. I wanted ICECREAM to still occupy the same universe as BBC of course, but just give it a bit of a shakeup. I'd already seen Don wearing some OG pieces, so it just felt so natural to team up. Everything just kind of happened at the perfect time.

Don: It's like crazy timing. I couldn't imagine a better time in my life to be the face of this campaign. I'm on my way to dropping my second album. It's called The Life of a Don. Where I was when I first got into the brand, to where I'm at now is just crazy, you know what I'm saying? I'm having the Letterman on, I'm sitting on the McClaren with the doors up and I'm thinking about Pharrell on the Enzo… I actually was having a recording camp for this album that I'm about to drop and Pharrell pulled up on me man, and I was able to play him the album and just really catch a feel.

Ross: Yeah, I think because I have literally grown up with this brand from a distance to now. Actually working and creative directing [for] the brand is crazy; it's kind of just innate. The colourways, the pops of colours, the combinations, how to apply the graphics, it's like I've just been studying it for so long; it's like second nature to me. The first iteration of ICECREAM was from Japan, then there was an American ICECREAM collection with another skate team. Since then, the US have continued to produce collections with ICECREAM. Whereas we concentrated purely on BBC to kind of just focus on that, since we had creative control. It felt like the right time for there to be an ICECREAM EU collection. So, the key difference is it's been out of the market so it's almost like a surprise I guess to come back. That's why we didn't want to bring it back until it was the right time.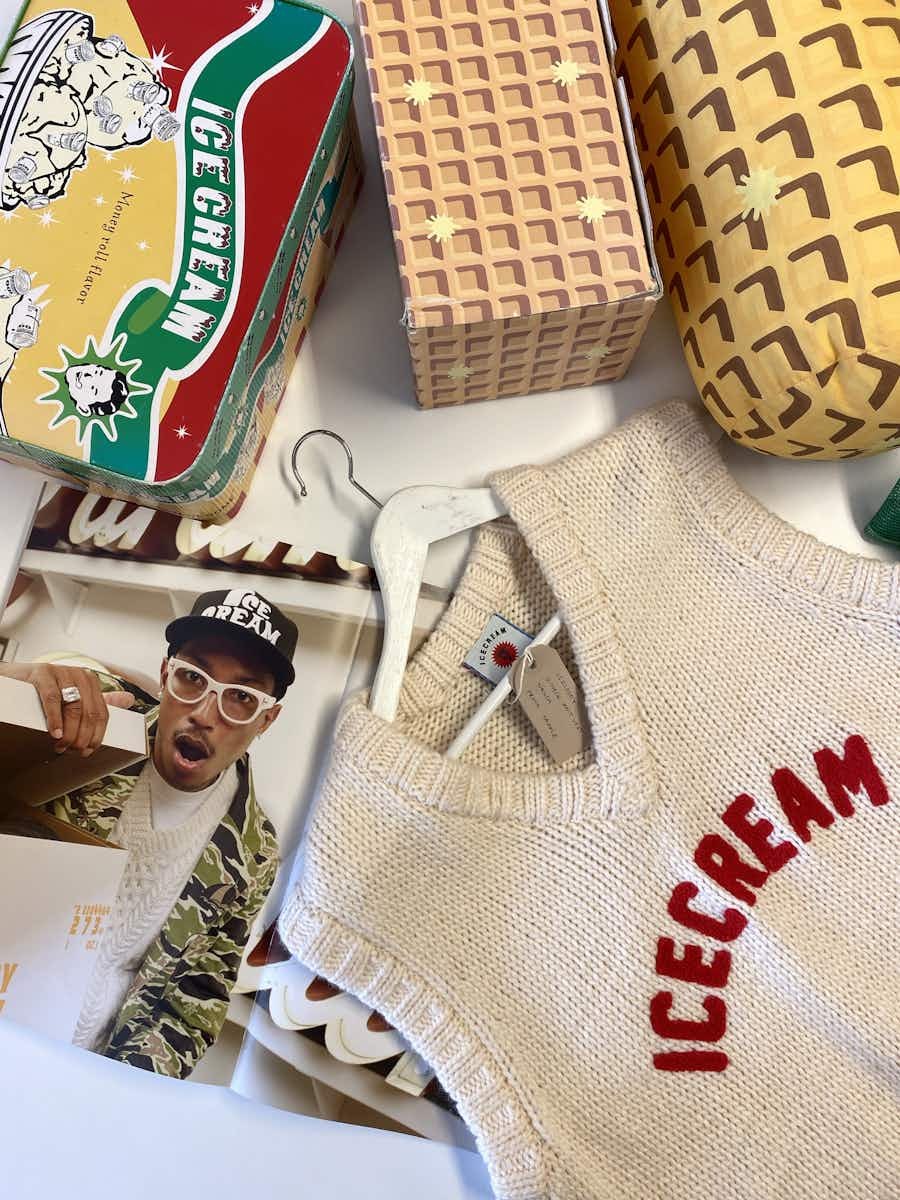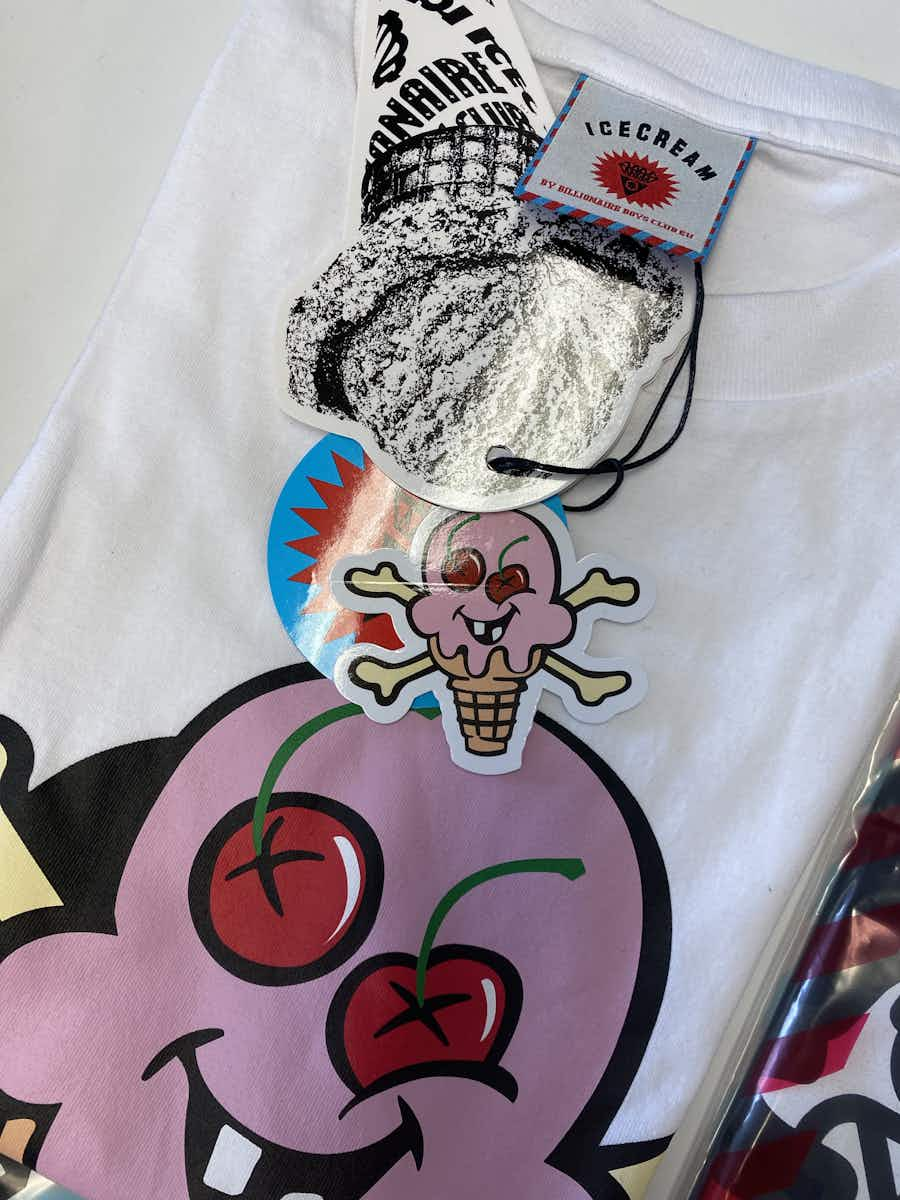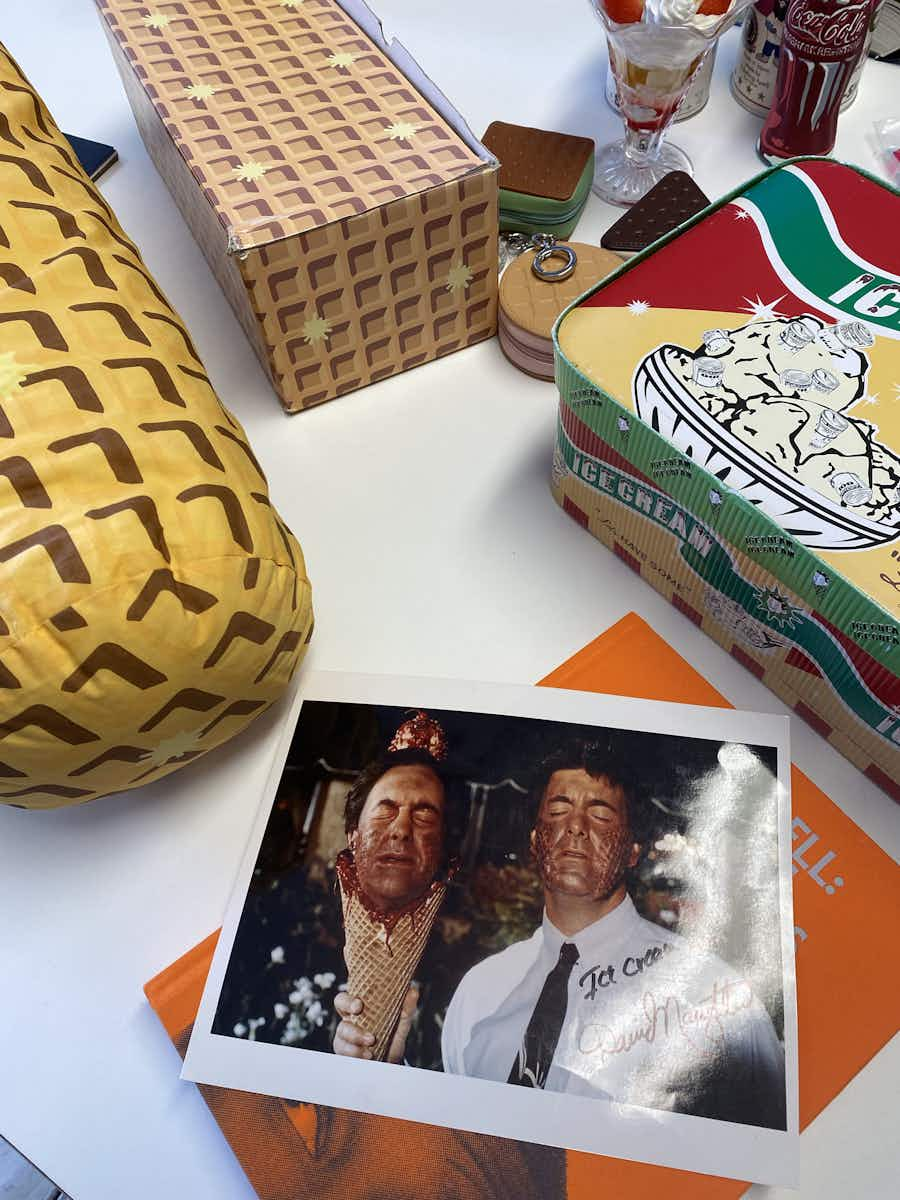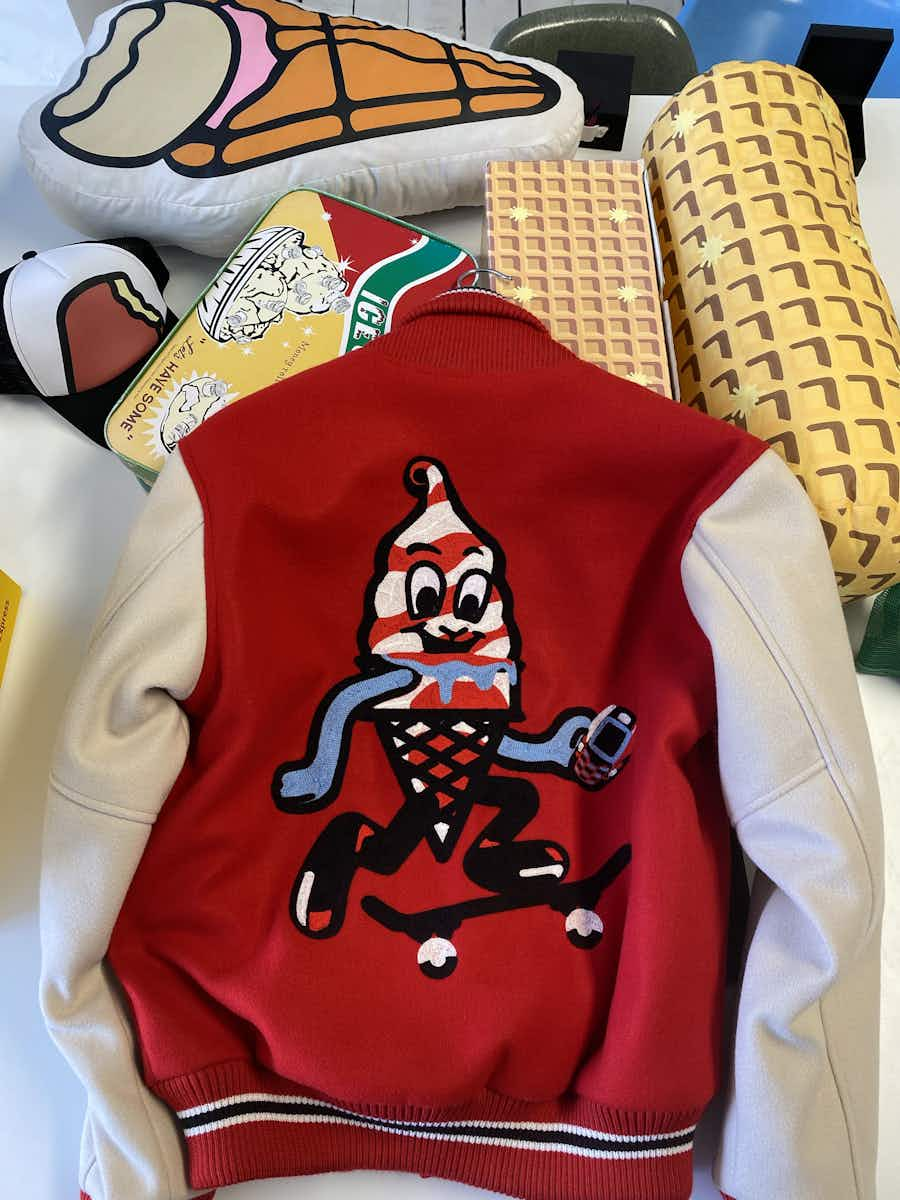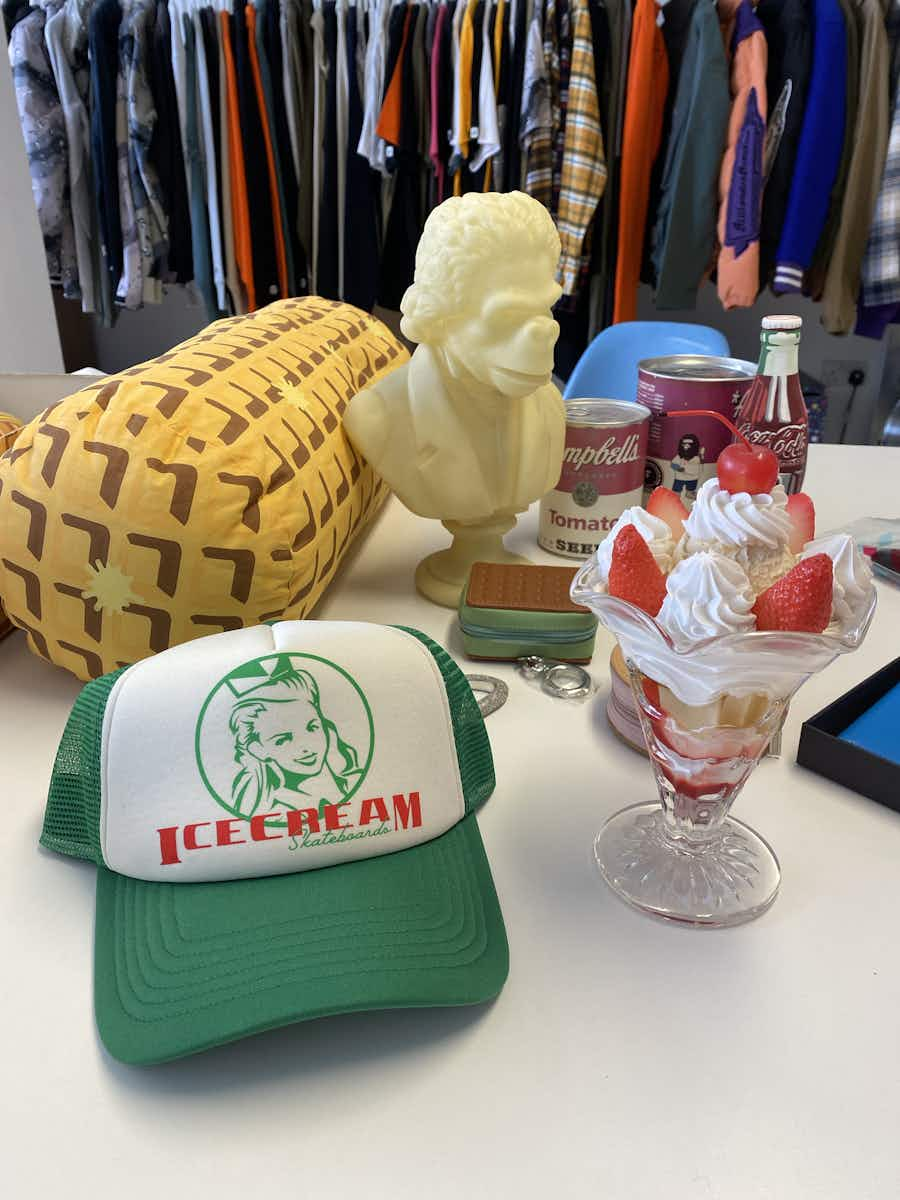 Mick: It was always what was true to heart, you know, Pharrell was never doing anything for the wrong reasons. I think that was the reason why it worked out and why it's still going on now; we're all wearing it for the right reasons you know. It takes us back to a moment where it makes us feel young again, maybe being forever a teenager – maybe that's our aspiration, to always feel young like that, and that's why we rock it still.